Paid opportunities now available on Acadium
Paid work is the ability for businesses on the platform to post opportunities that will have an hourly wage associated with the job that they post.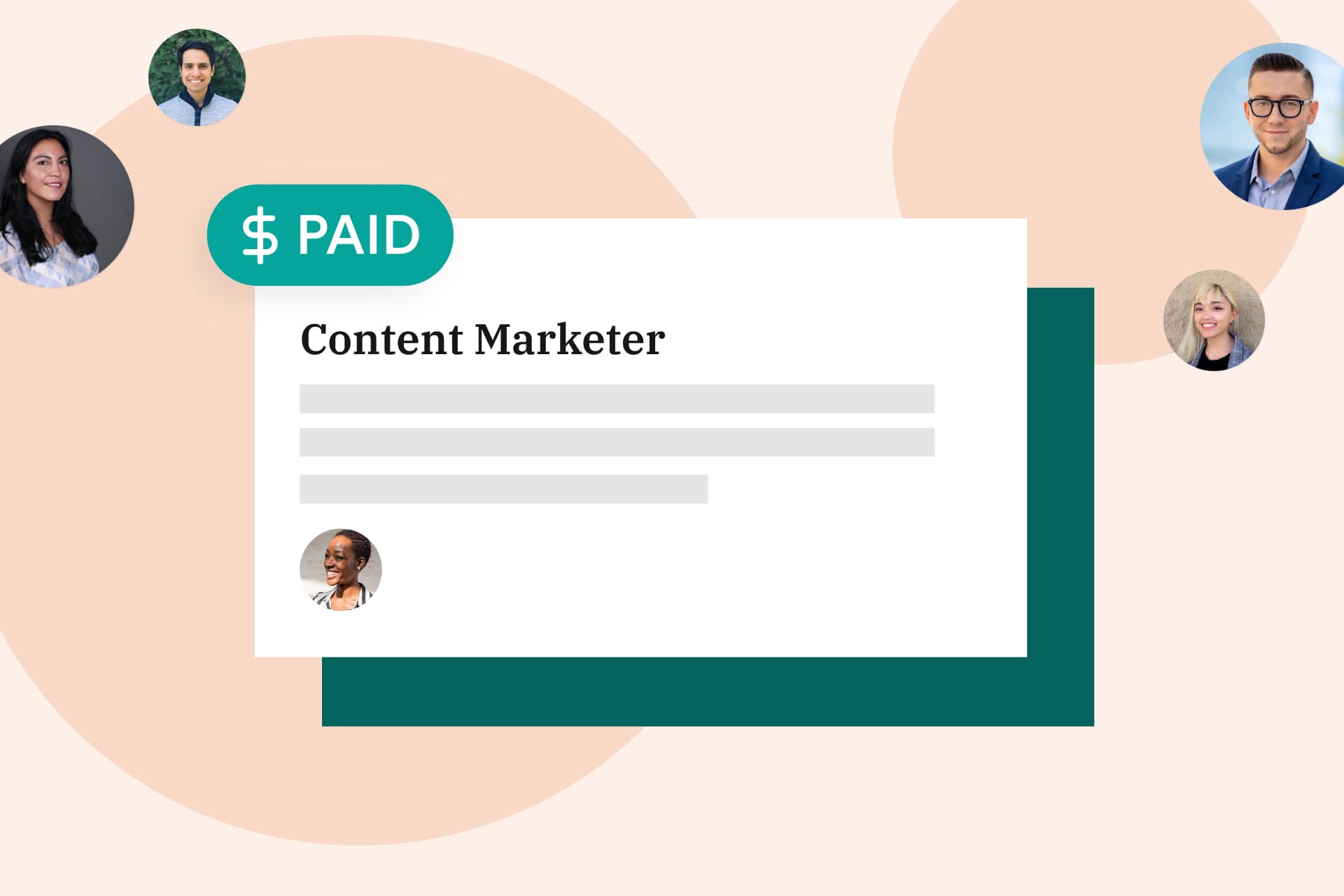 Paid opportunities now available on Acadium
Businesses now have the ability on the platform to publish paid opportunities that will have an hourly wage associated with the job. They will only be available to students on the Acadium platform that have completed an apprenticeship with a rating of 4.8+. This is to ensure that the highest quality candidates get access to work with mentors in a paid capacity. 
Our mission is to help aspiring marketers launch their careers
Acadium started with the belief that anyone, anywhere, should be able to get the skills and experience they need to start their career without barriers like price, schedule, or location getting in their way. Apprenticeships are the first step of this journey, as a candidate can work directly with a business for three months to get experiential training on their resume.
This, however, is not the final step of the journey, as the ultimate goal is to have a candidate on the platform utilize their new skills in an opportunity that they can earn a living from. For this reason, we have now added the ability for a business to publish paid opportunities on the platform for free. We have seen that there are many apprentices who work with their mentors after completing their apprenticeship, so we want to enable more of these outcomes to occur on the platform.
For businesses, we are curating the top candidates who have achieved an outstanding rating in their apprenticeships as the people who can apply to paid opportunities. This will ensure that a business is receiving candidates of consistently high quality to speed up the process of finding a suitable employee.
If you would like to learn more you can learn how to post a paid opportunity, or you can visit the FAQs associated with the paid postings.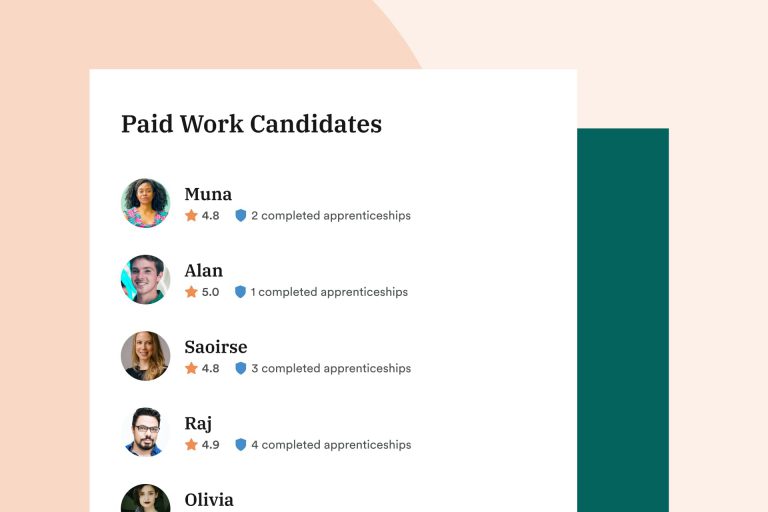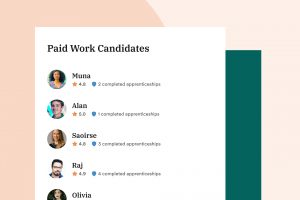 Why Acadium is offering paid job postings
Apprentices want to find full-time employment
For apprentices, this is solving the problem of only having access to unpaid opportunities. Our mission is to help people get the skills that are necessary to become employed, and providing these paid opportunities can help fulfill the last step of a person's journey.
Mentors want to continue working with their apprentices
Additionally, After working together for three months many mentors don't want to end the relationship with their apprentices. The mentors have invested in the apprentice to train them in specific skills and they have become knowledgable in their business. For this reason, the mentors move to a paid work relationship. We want to make that process easier. 
Alternatively, some businesses come to Acadium's platform and find an apprentice that provides some expertise in their marketing mix. The mentors may feel that they don't have a lot of mentorship to offer. In this case, a paid opportunity is more appropriate.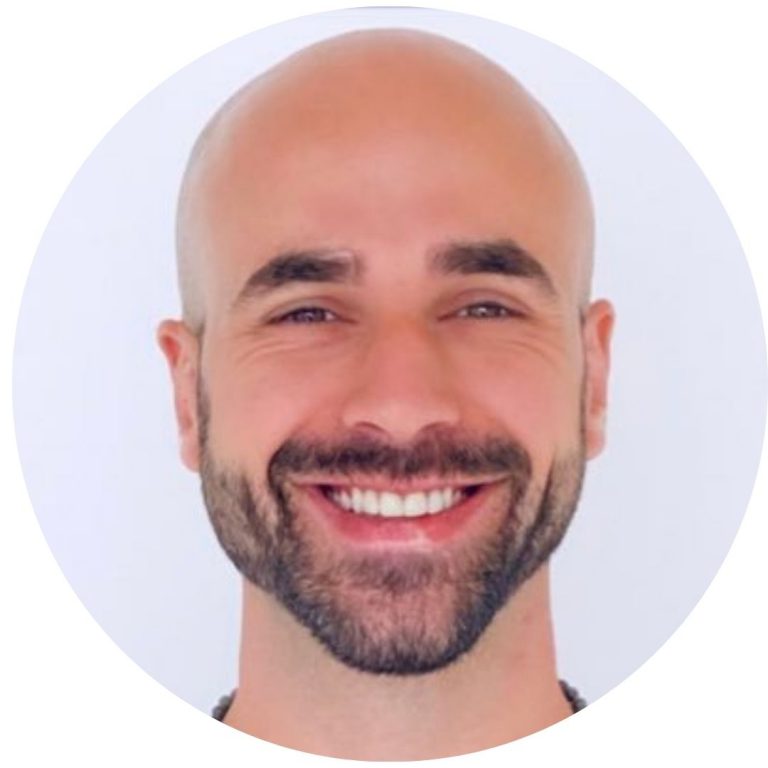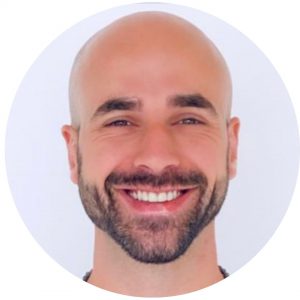 Moe Abbas, Acadium CEO
"With the introduction of paid work opportunities on Acadium a candidate who is new to digital marketing can now get training as well as employment.

Acadium is now a one-stop-shop for anyone to build their experience and career."
How to post a paid opportunity
If you are interested in posting a paid opportunity to candidates on the Acadium platform then you can follow these instructions and start getting inbounds today!
Click on Post a job.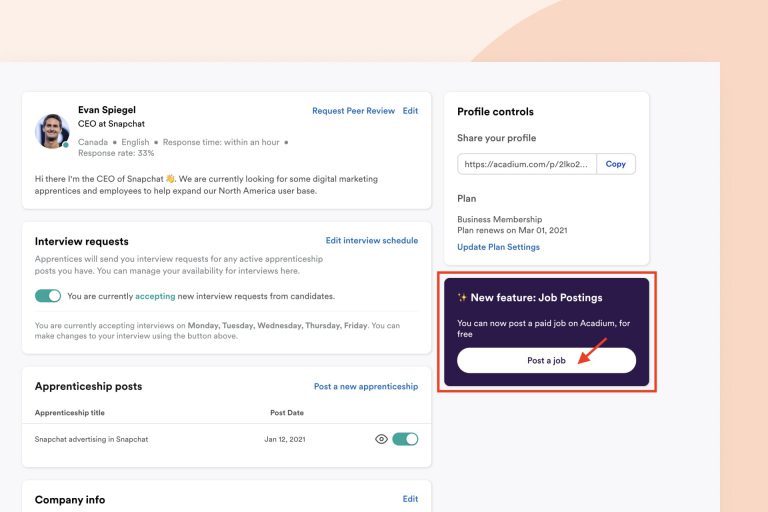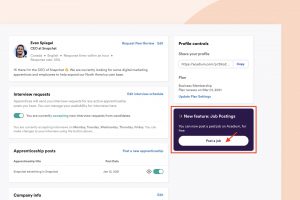 Step two: Fill out all of the required fields on the job post form.
For paid opportunities, you must offer the Fair Market Value for the state or province that your organization is legally registered in for us to approve your post.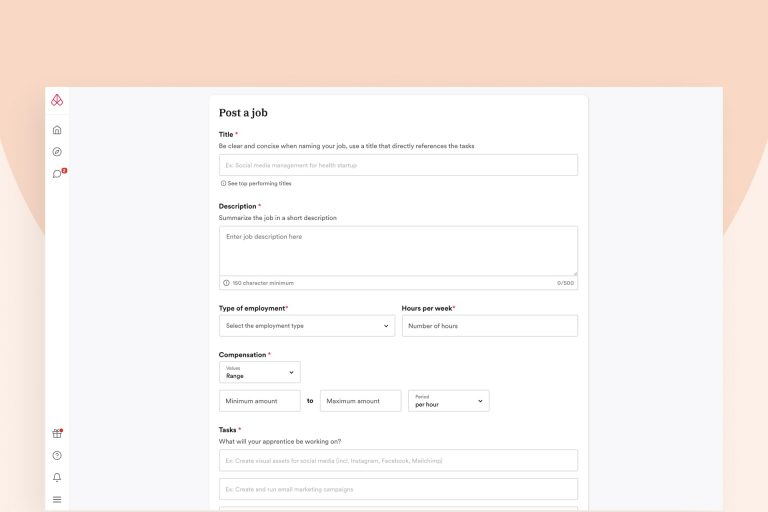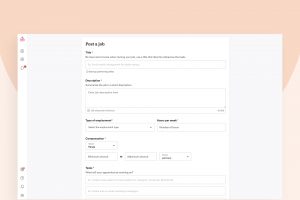 Step three: Adjust filters
You can limit your job post to only be available to candidates on the platform who are within +/- 3 hours of your timezone by clicking the checkbox "Limit applications to candidates close to my timezone".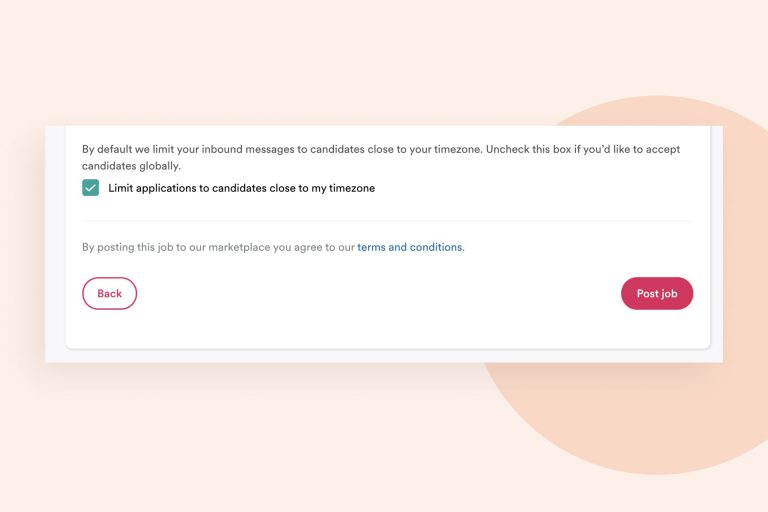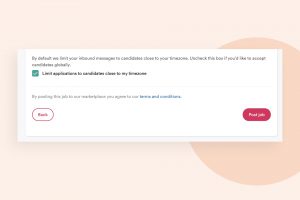 Step four: Publish your job!
Click the "Post job" button to submit your job post to be reviewed by our membership success team.
Paid opportunities FAQ's
Who can apply to paid job posts?
Only candidates who have completed an apprenticeship on the Acadium platform with at least a 4.8 rating can apply to paid job posts.
Does it cost anything to post a job?
There are no costs associated with posting paid job opportunities on Acadium. The only requirement is that you have an Acadium account that has a completed profile and have posted an apprenticeship on Acadium.
How long will my post be available to candidates?
Your post will be available for 30 days for candidate applications before it will be removed from the discovery feed. You can easily make your post active again if you would like to continue to accept applicants after 30 days.
How do candidates apply to a job post?
Candidates will be able to view a job post on their discovery feed and you will receive applications through your inbox in the "Chats" section of the platform. If you are using the interview requests, then you'll receive interview requests the same way you receive interview requests for apprenticeship posts.
Are there employment contracts for job posts?
We do not offer contracts for paid job posts, and it is the responsibility of the employer to have a legally binding contract that can be signed by the candidate that will be filling the job opening.
How long does it take for my job post to be approved?
Your job post will be approved within 1-2 business days. We will send you a confirmation email once the post has been approved.
How to be a great mentor with David Jenyns

The most impactful thing great mentors do is fast track the learning and development of those they mentor. One of those mentors is David Jenyns, author of SYSTEMology who has mentored over half a dozen apprentices on the platform giving them the necessary experience to kick-start their digital marketing careers.

Getting marketing help: Five reasons your business needs an apprentice

Opening your business to provide valuable lessons to young professionals while they help you with your marketing strategy is just smart—and you might learn something too.
Get the latest from Acadium, straight to your inbox
Try it out, you can unsubscribe with one click.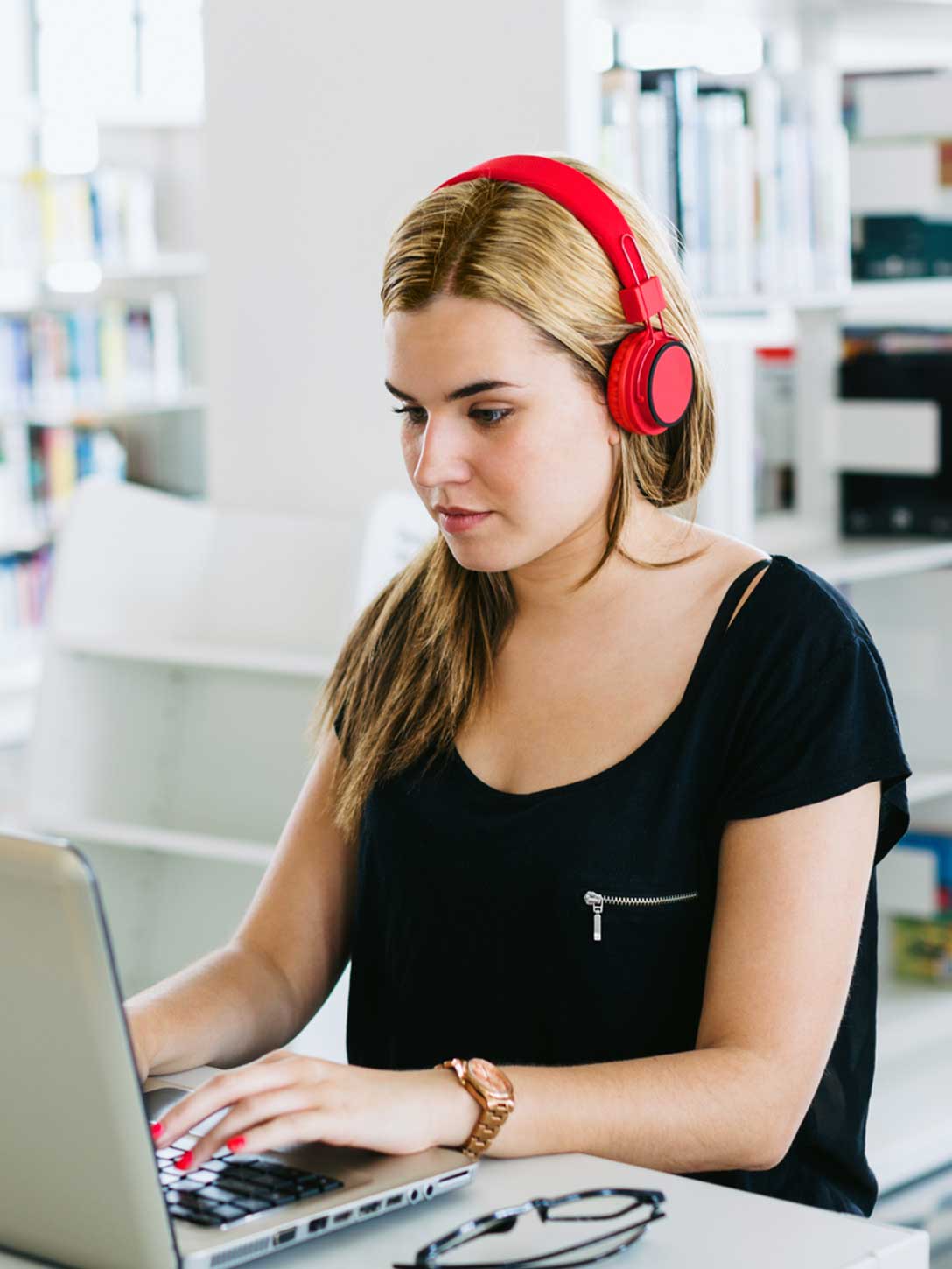 Start a remote apprenticeship today