Five Effective Ways to Grow Your Business as a Female Entrepreneur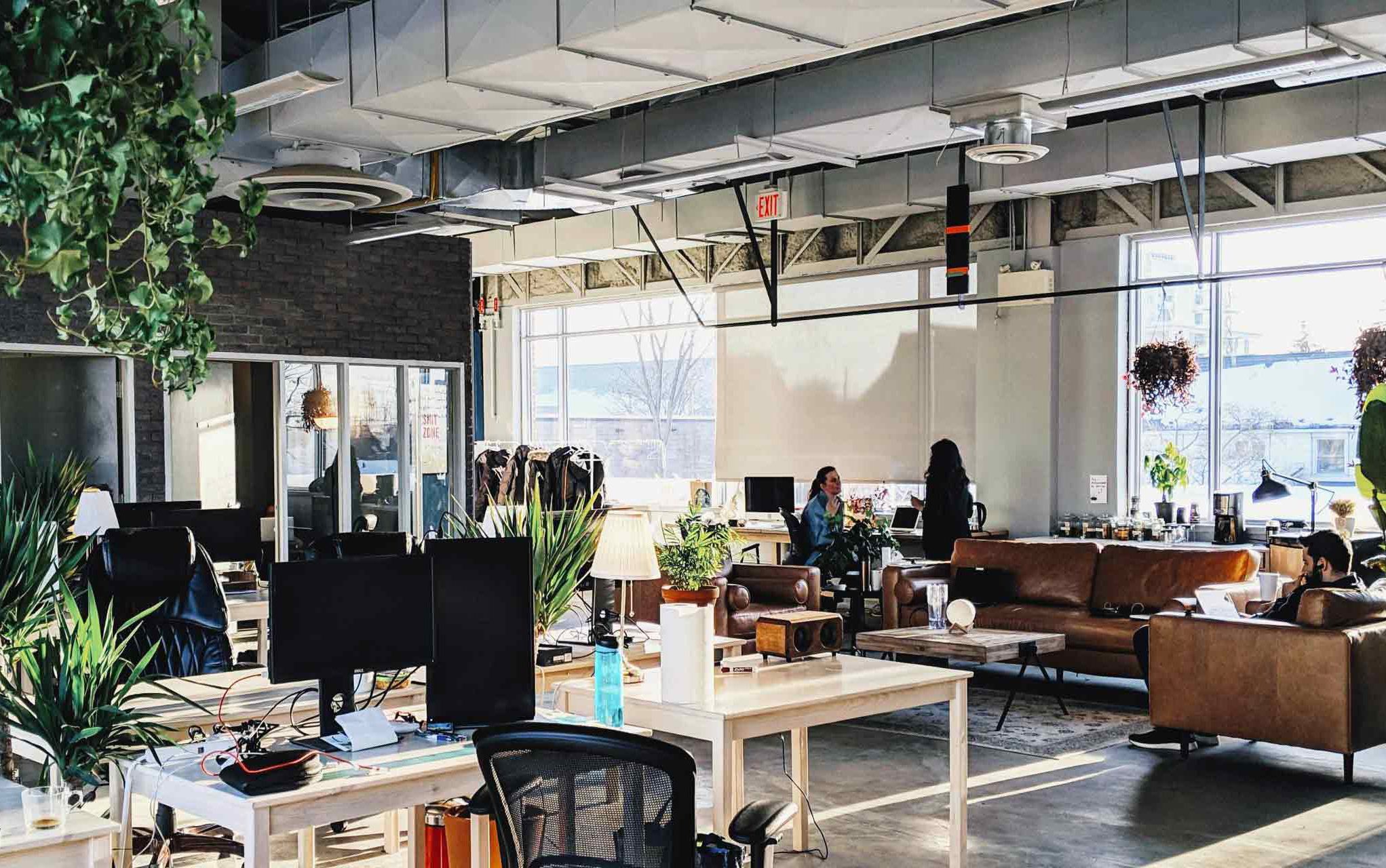 If you're reading this, you're probably a woman. But not just any woman, you're a woman who wants to build her own business and make a name for herself. You want to defy all the naysayers, tell them that you can have it all—a family and a career. That you can break through the glass ceiling and reach higher than anyone else has before.
We believe you.
And we want to support you. We have a large number of women entrepreneurs, both on our team and in our student and business pools, who are absolutely killing it in the marketing world.
Five Tips Just for You
We have helped, met, and worked with women who have made it all the way to the top; which means that we have learned a thing or two along the way. And that is what we want to share with you. Whether you've been trying for a while or are just starting your own business, here are five effective ways to grow your business:
Use your networks and tell everyone.
A lot of people will tell you that the best way to grow your business is to make a lot of noise—and they're not wrong. According to Isa Watson, CEO and founder of Squad, one of the most important strategies to getting your business up and running is building a strong network of followers.
Networking your business doesn't just mean attending events and getting to know people who might be interested in your product or service. That's a part of it of course, but why not use your existing networks?
Whether you're on day one or day one hundred, your most loyal customers and supporters will be those who are in your immediate circle. Whether it's family, friends, workmates—they are your strongest recommendations.
They are the people who have been with you for a while and will actively tell people about what you do and what you offer. But how will they tell other people about your business if they don't know about it?
On another note, if you do end up attending those networking events to build even more connections, here's an insider tip: tell people what specific problem you are solving.
Your business exists to solve an existing problem. For example, we built GenM because we noticed that a college degree just doesn't cut it anymore. You finish four years of college and take out student loans to get there, but when you start looking for a job, every company wants "someone with 1+ years of experience in x field."
GenM's solution is providing hands-on experience to supplement (or even, dare we say, replace) your college degree so that you will get hired.
Use social media effectively.
Social media is a powerful tool, and most small businesses are using various social media platforms to build a customer base and engage with their audience. But are they using social media effectively? In fact, how do you use social media effectively?
As of this month (October 2019), there are 7.7 billion people in the world and 42% of them, which means 3.2 billion people, are on social media! Here are some things you should be doing on your account to make sure you are using social media right:
1.) Be consistent with your branding.
Branding consistency is important for brand recall. What are your brand colors? What fonts do you usually use? Is your logo on each of your posts? When followers see your posts, it's important that they know it's from you—no matter what the platform.
2.) Aim to add value before making a sale.
Your social media page exists because of your followers—so think of what they want before what your company wants. Straight up ads and marketing campaigns don't work on social media.
You need to give people content that they find useful and interesting. According to Gary Vaynerchuk, a world-renowned marketer and entrepreneur, giving people free but useful content might not make the sale now; but it will eventually.
What's more, this way, you build a community of followers who become loyal to your brand, who will recommend it to others. People will talk about your company because you have now become relevant to them and their lives. 
3.) But also be necessary.
Now that we've established the importance of creating valuable content, let's not forget to talk about what you offer. Yes, you want to add value; yes, you want to make a social media account that has loyal followers who share, like, and engage with your content.
But don't forget that you are a business.
For example, on our student-side Instagram account, we give our followers tips on digital marketing, news articles that are relevant to the marketing world, and inspirational quotes. But at the end of the day, our goal is to get students to sign up—that's why we have an account.
So we are also reiterating the importance of building a marketing portfolio if you want to get hired. And how do you build a portfolio? Join GenM.
4.) Be social.
Don Schultz said, "Social Media creates communities, not markets." And he's right.
Engage with other users and their posts. Pick a few hashtags that you find relevant and like posts that use those tags. Comment on them, engage with other people, and social media will reward you.
5.) Be on point with your customer service.
According to SmartInsights, 80% of companies think that they are providing amazing online customer service, but only 8% of customers say that's true. In the same article, SmartInsights says that 63% of customers expect customer service through social media. That means a lot of customers are getting disappointed.
Have a dedicated and inspired team.
Whether it's 2 people or 20, having a team who believes in what your business does goes a long way. Gordon Tredgold, executive coach and business consultant, said that an inspired team achieves better results.
Why did you build your business? It was to solve a solution or bring something to the table that other people will find nice or useful, right? If your team is with you on that, then they will actively try to grow your business without you telling them to. They will want to reach more people because they believe that your solution works and should be shared with the world.
A dedicated team needs less management. You don't need to tell them what to do—they just do. Your goals are aligned and they work harder because they believe in the potential results.
In the end, your team will be the people who back you up. They will give you ideas, support your ventures, and make sure that you stay on track. Invest in them and they will invest in you.
Find mentors who will support you.
Just as building a network of supportive followers is important, looking for a mentor who is in the same industry will help you avoid mistakes and make better decisions.
Even if you already have an established business, making connections with other people in your field and sharing ideas will give you more credible recommendations and help your business reach greater heights.
But how do you find a mentor?
The first thing you should do is look around you. Are there successful people in your family or your friend group? How about your former college professors? Who are the people in your life that you look up to that could possibly help you? 
People you look up to and connect with will be the first ones to support you. How about your team? Are there people on your team who are better than you at some things? Let them help you, too.
The second thing you can do is go online. Last year, Fundera found that there were 12.3 women-owned businesses in the United States. And women love to support women.
A lot of business owners have their own blog, their own social media accounts, and their own websites. Go out on a limb and email one of them. And then another.
Contact as many people as you can and ask them for advice and support. It will surprise you how many people will respond and personally help you grow. Do you have an entrepreneur that you specifically look up to? Send them an email, too.
Be confident but don't be afraid to ask.
You're doing great things, so be confident in what you're doing! Your business is providing a solution to a problem that needs to be solved. Or your products are bringing joy to the people who buy them. Never for a second doubt that you're headed for success.
But if you hit a bump in the road, don't be afraid to ask for support. Whether you ask for support from your mentor, your team, or other people in your life, it's up to you.
Final Words
Starting your own business is scary. There are a lot of challenges connected with startups and being a woman in the business world—but never lose hope. There are people who believe in you and in your success. Keep up the great work, Boss Lady!
---
 Do you want to become a mentor for someone who needs help, just like you once did? On GenM, you can help out a digital marketing student and receive marketing help from the student 10 hours per week. Make a difference in someone else's life and get started today!