How This College Student Fast-Tracked His Job Hunt Through Acadium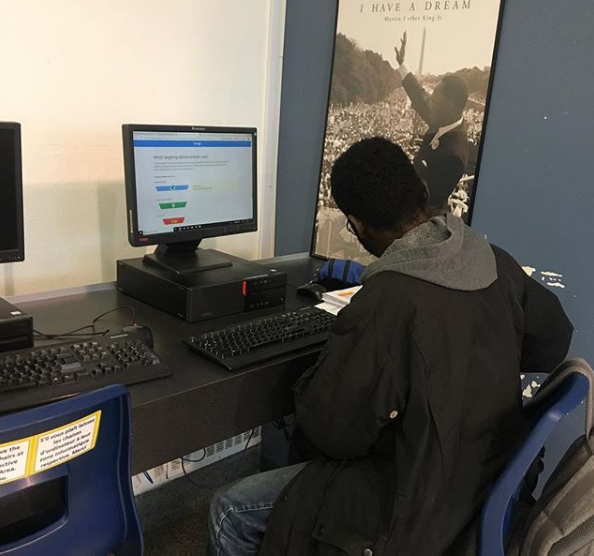 Even as a high school student, James Voufo Safor already knew that hard work pays off. Now that he's a computer science major, he needed something to supplement his learning.
Thus, he took on an Acadium apprenticeship. He worked hard and put 110% in achieving his goals. Now, he's got interviews lined up while still in college!
His story inspired us, so we asked him more about his Acadium journey. Here's his story, along with some apprenticeship tips and tool recommendations.
---
Hi James! Can you tell us why you wanted to do a digital marketing apprenticeship?
I was looking to improve in Google Ads and gain experience in PPC.
Who did you apprentice with and what skills did you gain?
I apprenticed with Zara Imrie, CEO of Magnetizmo. From her, I learned more about writing ad copies, doing keyword research, setting up Google Adwords campaigns, and a bit about working with social media.
I'd even go as far as to say that she also helped me with my time management skills.
How much experience did you have before your apprenticeship and what were your key takeaways after you completed it?
When I was living in Quebec, Canada, I worked two part-time restaurant jobs: one job was at a fast-food joint and the other was at a restaurant as a dishwasher.
Quick story, I remember waking up for work one morning with my back aching from all the dishwashing shifts I did. I felt horrible, like a monster was inside of me, and even my mom was asking if I was alright. But I still went to work that day.
And this was all happening while I was getting my high school diploma and taking a digital marketing course (In Demand Career) on the side.
From that course, I was able to get certifications and do some personal projects such as making campaign setups with Excel, building WordPress websites and running my own Google Ads campaigns. This lasted for over six months.
I then found Acadium from the members of that course, Zara took me under her wing and I'm thankful that hard work paid off.
After my apprenticeship, I learned more about Google Ads and it is a skill that I'll be able to add to my tool chest. Even better, when I was applying to jobs, companies were responding to me rather quickly.
Can you share some of your top tips for Acadium students who want to secure an apprenticeship?
1. Know what you want.
2. Have an open mind.
3. Find a mentor who aligns with your goals.
What are your favorite marketing tools?
I like Google Ads, Microsoft Office (Word, Excel, PowerPoint), Wix, Google Sheets, WordPress, and Google Docs.
What is your dream job?
My dream is to become a remote digital marketer or software engineer.
What's next for you?
I will continue studying computer science at Essex County College in Newark, New Jersey and integrate digital marketing into that.
---
If you're ready to start reaching for your digital marketing goals, Acadium can help! Sign up at Acadium.com or download the app for iPhone and Android and start searching for an apprenticeship today!