How this Student Overcame the Challenge of Finding Work in a Remote Area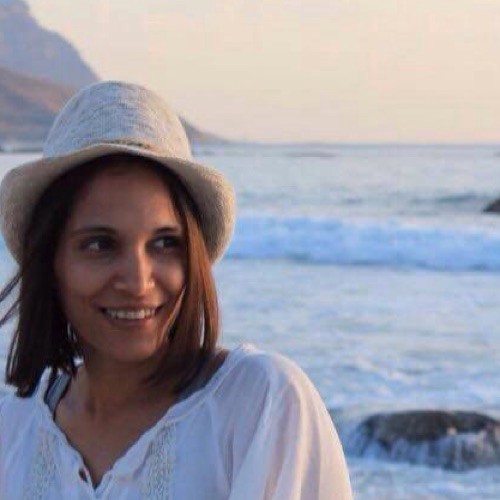 Sarah Winkelmann was having difficulty landing a job because of her location. She started an apprenticeship because she wanted to learn more about digital marketing and build her portfolio. Now, after her apprenticeship, her location is no longer an obstacle.
We reached out to Sarah and asked her about her experiences before, during, and after the apprenticeship. Here are her answers, along with some great tips and insights.
---
Hi Sarah! Can you tell us why you wanted to do an online marketing apprenticeship?
I did an online apprenticeship because I wanted to gain more practical experience through mentorship.
Who did you apprentice with and what skills did you gain?
I apprenticed for Laurel Robbins, founder of Monkeys and Mountains Adventure Travel.
Through the apprenticeship, I learned a lot about social media, content marketing, SEO, and content writing.
How much experience did you have before your apprenticeship and what were your key takeaways after you completed it?
Before the apprenticeship, I only had theoretical knowledge of marketing and advertising, as well as branding and communication campaigns.
Now, I know how to use multiple social media platforms to create meaningful content. I also gained a good knowledge of SEO, became a confident content writer, and discovered my top skills.
Can you share some of your top tips for Acadium students who want to secure an apprenticeship?
1. Be honest.
Be honest about who you are and about your goals.
2. Be honest about your experience.
Even if you don't have any.
3. Work hard.
Do your best in everything and ask questions when you're not sure.
What are your favorite marketing tools?
Canva, Zoho, Buffer, and WordPress, of course!
What is your dream job?
My dream job is to someday write about subjects that I care about and start my own online business, which will hopefully be helpful to others.
What's next for you?
I got my very first paid content writing and digital marketing job after my apprenticeship with Acadium.
When I started, I was looking for a way to do what I love from a remote area where it is near-impossible to find work.
I am currently employed and hope to learn more as I continue to build my skills. Hopefully, I'll land a full-time position that allows me to work from anywhere.
---
If you are looking to build your digital marketing portfolio and acquire in-demand skills, Acadium can help! Sign up at Acadium.com or download the app for iPhone and Android and start searching for an apprenticeship today!