How This Student Went From Apprentice to Business Partner with Her Mentor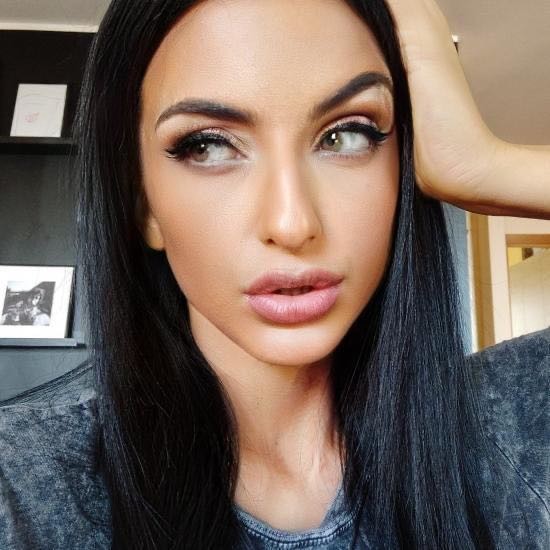 Alice Moreschini is a passionate fashion design graduate who is making a name for herself. After one successful apprenticeship, she is now on her way to achieving her dream of working at home as a freelancer and entrepreneur.
Together with her mentor, Alice is creating her own business. She is making her life a journey of learning and using her skills to create her own brand and reach for success. Here is the inspiring story of a woman and mother chasing her dreams and taking success into her own hands.
---
Hi Alice! Can you tell us why you wanted to do a digital marketing apprenticeship?
I have always loved the idea of a life-long learning experience, but all the courses that I've taken (both online and at university) didn't provide enough practical experience to give me the confidence to apply for a position in fashion or fashion marketing.
Who did you apprentice with and what skills did you gain?
I apprenticed with Deborah Lewis, Founder at No Name Design Studio Ltd. From my mentor, I learned more about market research, graphic design, content marketing, brand creation, and social media.
How much experience did you have before your apprenticeship and what were your key takeaways after you completed it?
I had zero digital marketing experience before starting my apprenticeship with Deborah! No email marketing, no WordPress, not even Pinterest!
The only thing that I had was my experience as an interviewer and writer for a fashion e-magazine. That experience gave me the ability to write a lot of articles for her brand, No Name Design Studio. We were even able to interview one of the leading greige fabrics producers in Turkey.
Through this apprenticeship, I have improved my skills in WordPress, email marketing, visual design, and everyday content creation — skills that I can use for my own brand. Also, I am more confident speaking in English and writing articles in a foreign language.
Can you share your top tip for Acadium students who want to secure an apprenticeship?
1. Be very open with your mentor about your schedule.
Tell your mentor when you do and don't have time.
2. Explain what skills you have and don't have.
You have all the time to improve, study, research and apply them actually doing stuff.
3. Plan EVERYTHING!
We've used our business plan every day to have every project laid out clearly and divide every task into small steps so that I was always had something to do for the brand, down to every second.
What are your favorite marketing tools?
I use Canva every day for visual design and Trello for getting all the business planning together in one place. Trello also helps us have a clear vision of the editorial calendar.
What is your dream job?
The job that "I want to do when I grow up" doesn't exist yet, because the world is changing so quickly. The only thing that I do know is that I want to stay in the fashion field… probably forever.
What's next for you?
I am a full-time shop assistant in retail and also a mum. I was thrilled to work for a brand whose purpose is so close to what I studied at university (i.e. No Name Design is a fashion print studio with 10+ years of experience working with names such as Dorothy Perkins, Primark, and House of Fraser).
I was able to do all that without having to move out to London and not having to leave the comfort of my house either! Without Acadium I wouldn't have met my lovely mentor, nor would I have been able to work for her.
We've started the first steps towards a new business, so we are still working together even though our apprenticeship is over. I'm loving the perks of working with foreign business from my home, so my immediate goal is to make the jump from being an employee to a freelancer.
I will continue working closely with my mentor until the new year, then I want to start a new apprenticeship and continue my marketing studies on Acadium.
---
If you're ready to start reaching for your digital marketing goals, Acadium can help! Sign up at Acadium.com or download the app for iPhone and Android and start searching for an apprenticeship today!