How This University Student Is Building Skills and Overcoming Obstacles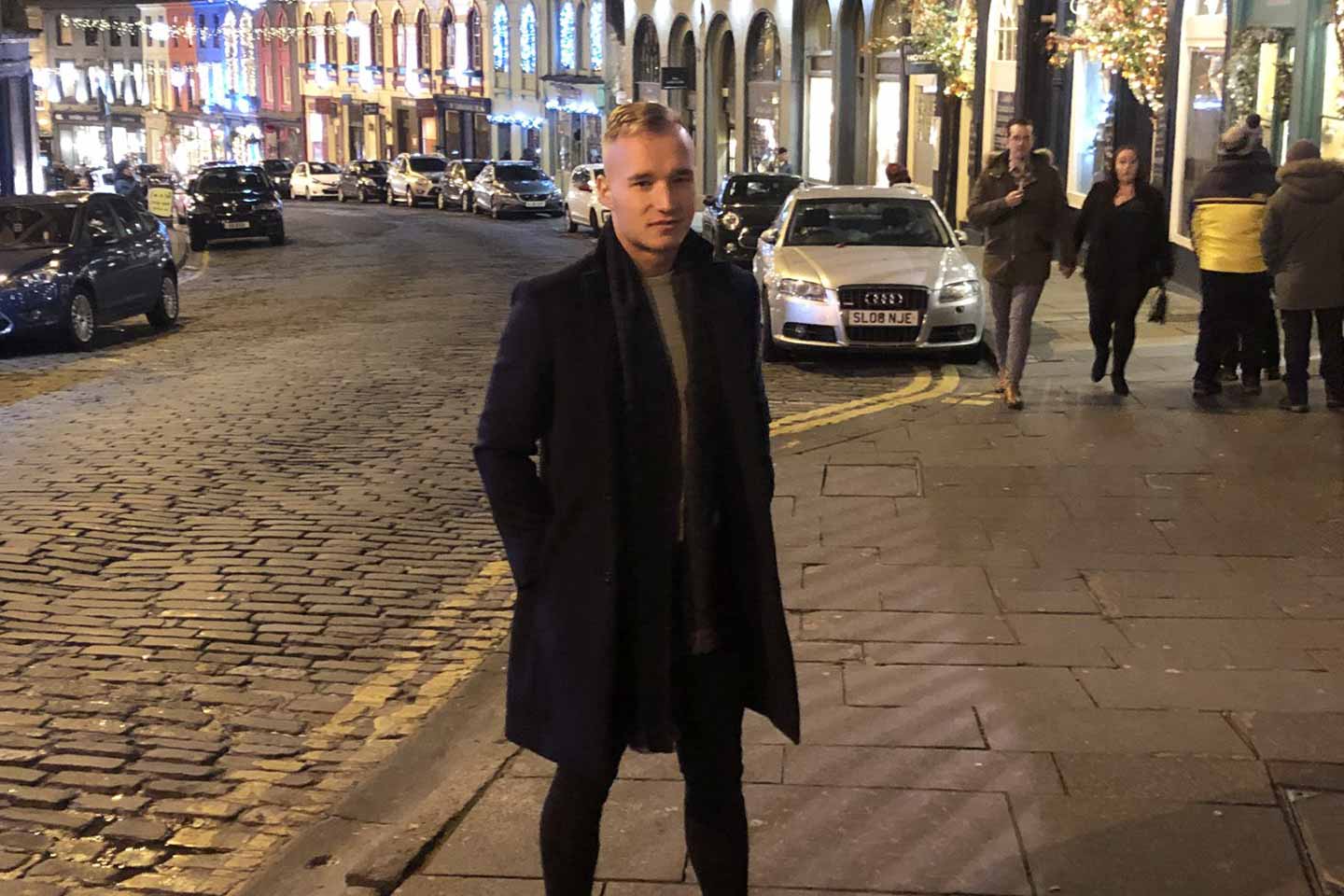 Jan Skrabalek is a second-year university student who isn't letting anything get in the way of achieving his dreams. While there were some challenges along the way, he now has newfound skills that he can use and a concrete plan of action.
We asked Jan about his experiences as a university student who wanted to gain more experience and get more hands-on learning. Read all about his Acadium journey and his determination to learn.
---
Hi Jan! Can you tell us why you wanted to do a digital marketing apprenticeship?
I wanted to get a practical understanding of digital marketing and find a direction.
I was looking for a way to get into digital marketing and had a couple of unsuccessful interviews before. As a full-time university student from the Czech Republic in the UK, I wanted to make the most out of my time — but I was also financially limited.
After successfully completing my apprenticeship, things quickly turned for the better.
Who did you apprentice with and what skills did you gain?
I apprenticed with Paul Sullivan, CEO and Founder at BIAS Digital.
From my apprenticeship, I gained experience in graphic design, SEO, marketing analytics, content marketing, brand creation, and social media.
How much experience did you have before your apprenticeship and what were your key takeaways after you completed it?
I had no experience in digital marketing but I always read a lot about marketing and other things!
After my apprenticeship, though, I gained skills related to Inbound Marketing and SEO. This includes content creation, social media, copywriting, keyword research, on-page optimization, technical SEO, and the use of marketing analytics tools (e.g. SEMRush).
I use these newfound skills daily for writing blog posts, auditing sites, and optimizing websites. I also do keyword research, create content strategies, post on social media, and write copies that sell (mainly on websites and in ads).
I developed creative skills and learned how to use Adobe products (Photoshop, Illustrator, and After Effects). I can design ads that convert, support the creation of brand identities, and create cool social media graphics and animations.
I learned how different areas of digital marketing impact each other. I understood which direction I wanted to take and I developed a passion for the things that I do (and I take pride in doing them well).
Being able to get a better job is great but it was never my primary motivation.
Can you share your top tips for Acadium students who want to secure an apprenticeship?
1. Be proactive and ask the right questions.
2. Read a lot.
3. Look for the right match.
What are your favorite marketing tools?
I liked SEMRush, HubSpot Marketing Software (BIAS is a partner agency), and the Adobe products.
What is your dream job?
Working as a marketing strategist in a tech company or a cool digital agency checks all of the boxes for me.
What's next for you?
I will continue learning and gaining as much experience as I can. As for long-term plans, only the future will tell. 🙂
---
If you're ready to start building your dreams and making them happen, Acadium can help! Sign up at acadium.com or download the app for iPhone and Android and start searching for an apprenticeship today!