What Does a Social Media Marketer Do?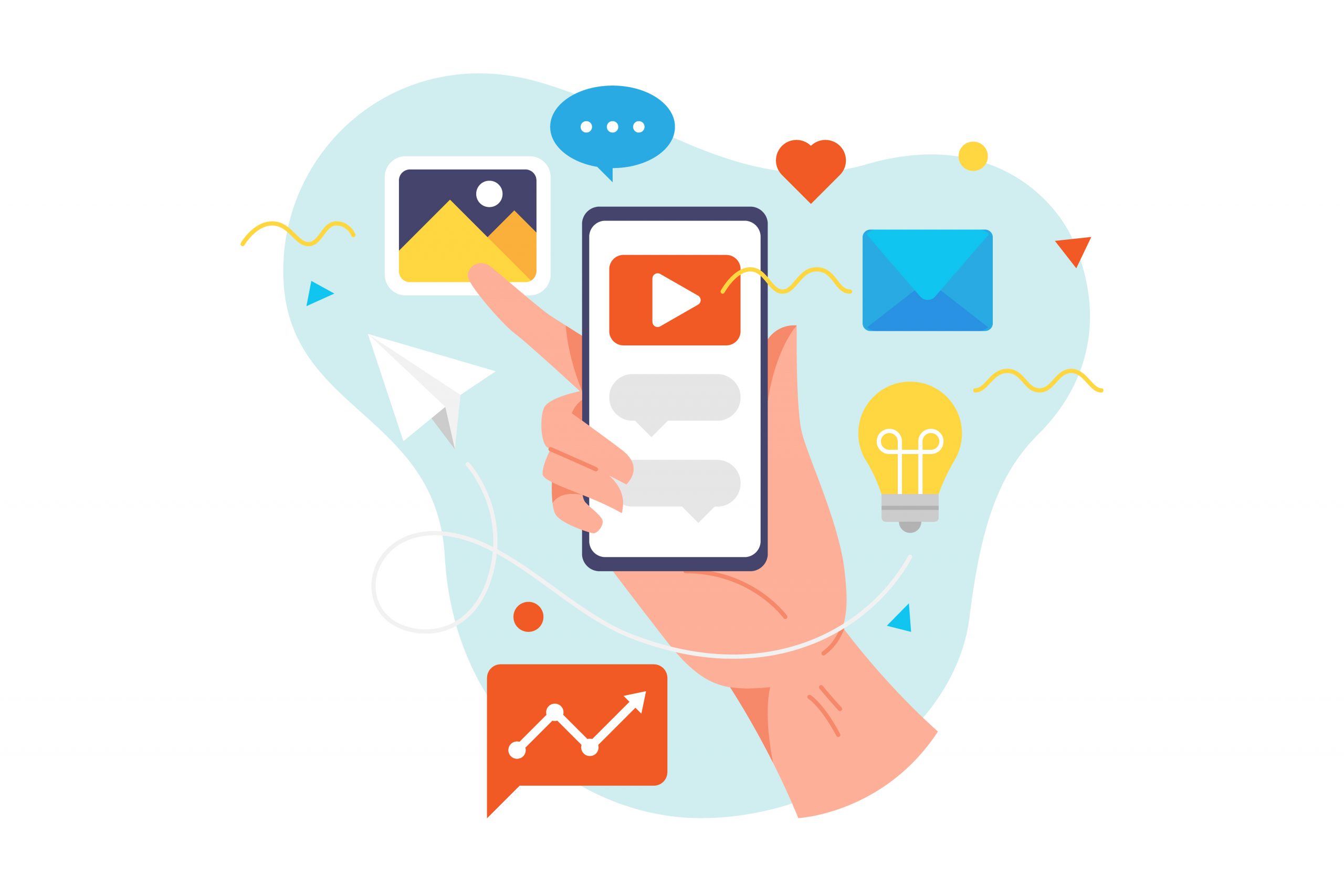 Because of the power of social media and what it can do for your business, it is important to have a strong social media presence. That is why from small businesses to enterprises, companies are paying big bucks to hire social media experts. They help them build result-oriented campaigns and meet growth objectives. 
However, the real challenge is to find the right social media marketer who offers what you need and meets your budget. One of the most efficient and cost-effective solutions is Acadium. It profiles your requirements and uses the data to generate a list of most suitable social media marketers for you.
So, what does the right social media marketer do for your business?
A successful social media marketing campaign is more than just hashtags and a Facebook page. Your business needs to attract the right audience, be a part of relevant conversations, and stay connected with the right influencers. So, how do you, as a business owner, manage internet marketing for social media to get the right results? You guessed it right, with the help of a social media marketer. 
But before you set out to find a social media marketer, you should understand how he/she can help your business and its growth. For this, you need to know what does a social media marketer do?
Let's begin!
Social Media Marketer vs. Digital Marketers
Here is a curveball for you, all social media marketers are digital marketers, but all digital marketers may not social media experts. This is why many social media companies have dedicated and separate teams for social media management that create customized campaigns for their clients.  
Social media marketers exclusively manage social media platforms and content to promote your business and achieve growth targets. Whereas a digital marketer is an expert at using all digital channels for implementing digital marketing campaigns.
A social media expert is responsible for complete social media management. This includes all your major social platforms such as Facebook, Snapchat, LinkedIn, Instagram, Pinterest, etc. They achieve your unique business and marketing objectives by creating effective, insightful and customized social media marketing strategies and campaigns.
Let's have a look at a few major responsibilities of a social media marketer.
Responsibilities of a Social Media Marketer
Here is what you should expect from your social media marketer.
They Understand Your Business 
Before anything else, social media marketers take time to understand your business and analyze your current social media presence. This helps them determine your business' strengths and weaknesses and identify new marketing opportunities. It makes it easier for them to get a better understanding of your growth and marketing objectives. Developing in-depth knowledge of your business is an extremely important step. It not only helps them create meaningful messages and user experience but also allows them to build customized social strategies.  
They Identify the Right Target Audience for You
It is not just about creating strategies, social media marketers also find the right target audience for your business. If your marketer cannot find the right audience, your marketing campaign, no matter how good, will not hit its target. There are different ways marketers look for the right consumer market such as hashtags, pages, and groups. They even follow your competitors to see the type of customers who are interacting with them. This allows them to determine the social networking platforms that could generate the most traffic for you. It also gives them an idea about the kind of messages that generate engagement and responses.
They Conduct Market Research
Research is an important part of social media marketing. Social media managers or marketers need to know the latest social media trends, marketing tools, technology, and strategies that sell. Data collected through research helps them identify suitable social media channels, the right target audience, and set realistic goals. It also allows them to create focused messages that are relevant and can improve your conversion rates.
They Build Your Social Media Strategy
Qualified social media marketers have a clearly defined goal, which is to meet your growth objectives. They do this by setting focused marketing objectives that lead them to your business goals. This is done by creating effective and result-driven social media marketing strategies and campaigns. An effective strategy offers a one-stop solution for your marketing problems. It focuses on developing your brand, creating brand awareness, attracting traffic, lead generation, getting results, and tracking performance.
The main purpose of a go to market strategy in social media is to help you build a strong online presence that gives you a higher ROI. With the help of different SEO strategies, social media marketers also try to improve your search engine rankings for better visibility on social media.
They Manage your Social Media Content
After the strategy is finalized comes the implementation part. One of the most important steps in the process is content creation and management. This is when the message is created, and communication channels are selected. Content is the bridge between your business and customers; therefore, a good social media marketer has to be a good content manager as well. Social media content management involves:
Determining content management tools.
Organizing data
Content creation
Content marketing
Content publishing
Content regulation
Determining publishing schedules and maintaining content calendars.
Content updates and removal schedules.
Content includes messages, social media posts such as tweets, retweets, Instagram posts, Facebook messages, etc. It also includes content for LinkedIn profiles, ads, infographics, blogging, video production or visuals and even your website, etc. It is the marketer's responsibility to ensure that the content delivers the right message, is highly engaging and generates a response from your audience.
They Manage your Accounts and Followers
Ideally, social media marketers not only set up your social media accounts but also manage and regulate them. This means they monitor conversations, comments, and reactions of your followers and viewers on social networks. This is a part of content regulation, which helps marketers build your online reputation. It also allows the manager to keep your content updated so your business stays connected to your audience. 
They Understand Paid Social
Paid social is a key factor in getting organic traffic. Therefore, a competent marketer knows where to invest your money and how to use social media to get maximum value for your bucks. They use sponsored advertising and content to drive traffic, generate leads, and get customers. Instead of waiting for the audience to reach you, your marketer uses paid social to take your business to potential customers. This can be done using Facebook advertising, Google ads, YouTube and other platforms. 
Reputation Management
Social media marketing experts use all major social channels to manage your online reputation and educate your current and new audience. With the help of customized content and training platforms, they connect you with the right influencers and audience. This allows marketers to control how your audience sees your business. They do this by creating social media profiles on all major platforms, tracking mentions of your business, encouraging online reviews, removing spam, and using influencer marketing, etc.
They Track Results
Creating and implementing a social media marketing campaign on social media sites is not all, social media managers' work continues even after implementation. They use different performance metrics and analytics to track the results and effectiveness of their online marketing efforts. These results allow your marketer to make the necessary changes and improve your social media marketing plan. Without proper results tracking, your strategy may not give you long-term and sustainable success. 
They Embrace Change
The internet and social media trends are constantly evolving, what sells today may not be valuable tomorrow. A good social media marketer is not only quick to identify these changes but also has the ability to adapt. They create strategies and campaigns that are flexible and ready for new trends and opportunities. Many marketers even take a proactive approach. Instead of waiting for change, they set trends that trigger change, which could help your business emerge as a market leader. 
Hiring the Right Social Media Marketer
There is no denying the fact that a business without a strong social media presence will lose customers and its market share. The reason is simple, billions of users turn to their social media accounts to look for services and products they need. That is why your business needs to be on every platform that gives you an opportunity to connect with these customers. This can be done with the help of focused and customized social media campaigns. That is why businesses of all sizes are investing money in social media companies and marketers. But hiring one for you business is not enough. You need to make sure the marketer you hire is the right fit. 
What makes a social media marketer right for you? The person you bring on board should offer what you need and must fit your budget. Making the right decision is even more important for small businesses. With their limited resources, these businesses cannot afford to invest in the wrong person. Moreover, the marketer you hire may determine the success or failure of your company.
If your company has a recruiter on its payroll, the entire selection process can become easier for you. However, if you do not have one, finding the right marketer may prove to be difficult. This is where Acadium can help you. It is the easiest and most cost-effective solution. Aacdium takes your preferences into account and uses the data to create a list of social media marketers who meet your requirements. The entire process does not take more than a minute. 
However, before you make your decision, you need to consider a few important factors. These include:
Your budget
Project timelines
Size of your business
Do they have expertise in your field
Their location
Acadium takes all of these factors into accounts and generates the list of suitable candidates for you.
If you are ready to proceed with the selection process, click the button given below.