Beginner Marketer Toolkit: Content Marketing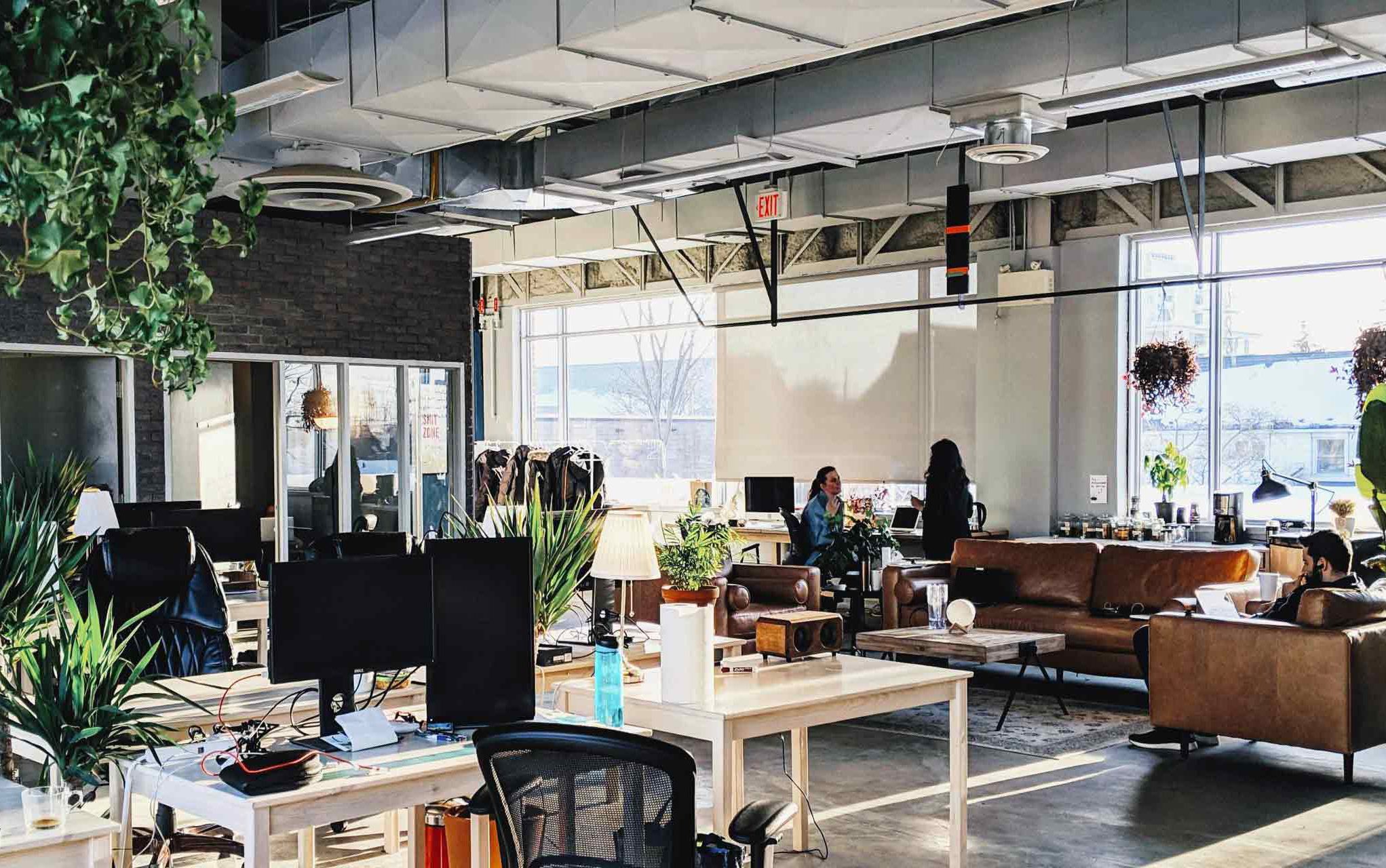 Welcome to the second instalment of our Beginner Marketer Toolkit series! If you're new, you can find our social media marketing toolkit here.
Content is king! Bill Gates wrote it in 1996 and it is still true in the digital marketing world today. Social media marketing is about cultivating relationships. Email marketing is about converting leads to paying customers. Both fall flat without killer content that really engages and adds value for your intended audience.
A well-designed content marketing strategy informs, entertains, educates, builds trust with potential customers and generates brand loyalty. Internet users are hungry for the kind of content that will keep them coming back for more. If you can create blogs, articles, infographics and videos that make people smile, teach them valuable information or make them look smart and interesting when shared with their friends, your business is primed for success.
GenM aims to prepare our student apprentices to be exceptional content marketers through our free online content marketing course. As in our previous article, all the tools that follow are pulled directly from our industry expert designed programs, along with a few extras just for fun!
Blogging
Blogging.com called blogs the Swiss Army Knives of the internet and they're not wrong. Everyone from artists and creative writers, to photographers, moms, political activists, auto repair shops and my grandmother have blogs. They are an excellent way to show off meaningful content.
Popular Blogging Platforms
WordPress.org is an open source software platform which allows you to build your website or blog on your own. Because it is a self-hosted solution, you need to sign up with a provider like Bluehost or HostGator to host your site. You have control over every aspect of your site, with thousands of themes and plugins and can add extra features like forums, an online store or a membership option.
With WordPress.com, you create a blog that is hosted on the WordPress.com website rather than creating a site of your own. This option is easy set-up and use but it you do not have the same level of control or versatility of tools and you cannot run advertisements on your blog. Check out this tutorial for setting up your blog.
Wix is a hosted platform to build websites. It offers an easy way for small businesses to build a website using drag and drop tools and add a blog to it. No special skills required. Just start with this easy tutorial.
Like Wix, SquareSpace is a website building platform with beautiful templates and powerful customization tools. Here is a great overview of its features and benefits!
Blogger is a basic, free blog hosting service owned by Google, it's a quick and easy solution for starting a blog with few technical skills and has the bonus of Google's reliable and secure platform. It's a little limited in its features compared with the other options on this list.
Medium is more like an online magazine or newspaper that everyone and their brother is contributing to, including GenM! Because you're contributing content to the Medium site, there is no need to create a site of your own for your blog and you can just focus on writing killer articles like these from the GenM Apprentices publication.
Blog Editing & Organizational Software
Grammarly is the best tool for checking spelling and avoiding embarrassing grammatical errors on your blog.
The Hemingway App won't miraculously turn you into Ernest Hemingway but it will help you improve your word choice and give an assessment of your writing level so you can up your literary game.
Trello is a web-based project management application that allows you to create an editorial calendar that keeps track of all the content you want to post to your blog, website or social media channels. Follow this video tutorial to set up your calendar!
Visual Content & Graphic Design
We all know that a picture is worth a thousand words. Creating compelling visuals to go along with the written words in a blog or to share via email or social media captures the attention of an audience. Here are the best tools to wow potential customers for your business.
Free Editing Software for Graphic Designers
Canva is a powerful software tool for anyone who wants some of the flexibility of Adobe Creative Suite without the cost and complexity. You can create anything from logos and posters to infographics and social media posts. Here is a great tutorial on using Canva for Business for Social Graphics.
Pixlr is another free alternative to Adobe Photoshop that offers a variety of options for editing photos and images. Check out this beginner's tutorial.
ImgFlip is a fun site to create your own memes, gifs and pie charts for your blog. You can also scroll through and share the newest and most popular memes of the day.
Gifmaker and Giphy are two amazing options for creating fun animated gifs to share with your audience. Here is a tutorial for using Gifmaker to make a simple animation.
Finding Royalty Free Images
Some of the best sites to source royalty free, non-copyrighted photographs for your business blog or website are Unsplash, Pexels and Pixabay. There are also a whole range of paid subscription sites that offer more selection, like Shutterstock, iStockPhoto, and ImageSource.
Video Content Marketing
Video Producing Tools
When it comes to producing videos for the web, Youtube is by far the most popular and well known platform. Uploading and sharing Youtube videos is a great way to capture audience attention, raise your search engine rankings and potentially go viral enough to garner global attention. This video explains the types of videos you need to grow your brand and pique the interest of customers.
CoSchedule helps you create compelling headlines using the right combination of keywords to maximize traffic to your youtube content.
This tool can help you find keywords or tags that you can use in your videos. Just enter a word and it will display a list of suggestions of the most popular phrases starting with it.
Formerly known as GoAnimate, Vyond is an animated video builder that lets you create characters, environments and situations for training videos, social media clips, email marketing campaign videos and more. They've even created an animated video to teach you how to use it!
Powtoon is another animated video creator that is free and super simple to use, with loads of ready-made templates and a user friendly drag and drop design!
Promo is a tool designed specifically to create marketing videos using quality licensed video footage & music and a stylish built-in text editor. All you do is select the video, select the music you'd like to play over it and add text!
Content Analysis
The only way all of this content creation can effectively drive brand recognition and engagement with potential customers is if, as a digital marketer, you are able to track and analyze the performance of each blog article, infographic or video you post and devise a strategy that promotes growth. These tools can help you do that.
Content Analytic Tools
Google Analytics lets you measure your advertising ROI as well as track your Flash, video, and social networking sites and applications. You can measure your website traffic, measure conversion rates, track the impact of social media and mobile use and create customized reports with the data.
Buzzsumo is an excellent tool for content research. You can see the what is trending in your niche, who the most effective influencers are, and also what kind of content is performing best for your competitors.
SimpleReach is an innovative and powerful tool for tracking and analyzing the performance of all your content across the web, predicting future performance and suggesting strategies to meet your business goals.
Yoast SEO is a plugin for WordPress to help you optimize your blog for SEO purposes.
Forums
Creating a business account on internet forums and being available to answer questions and add valuable feedback is another essential aspect of content marketing.
Hundreds of people use forums and Q&A sites daily to get answers to questions or to solve problems. Being there for them not only builds brand awareness but it also builds trust and the sparks a relationship with potential customers.
Reddit and Quora are the two most widely used general forums but it is important not to overlook any forums that are specific to your niche:
Warrior Forum is for those interested in digital marketing.
SEOChat is the place to go for tips and tricks related to SEO.
College Confidential is a message board forum specifically for college students.
Conclusion
Leveraging the right tools and saving them right on your bookmarks for easy access can help you be more productive and efficient as a digital marketing apprentice or professional.
The GenM Content Marketing Course gives you a solid foundation for using these tools strategically and building a social media career that you're proud of. If you haven't completed the course yet, you can get started here.