5 Cold Emailing Steps To Convert Clients (Free Cold Email Templates)
Unsure how to send cold emails that convert clients? Take a look at these five simple steps on cold emailing! Learn how to format your emails with free templates, the optimal frequency for follow-ups, and the best way to refine your copy for more leads.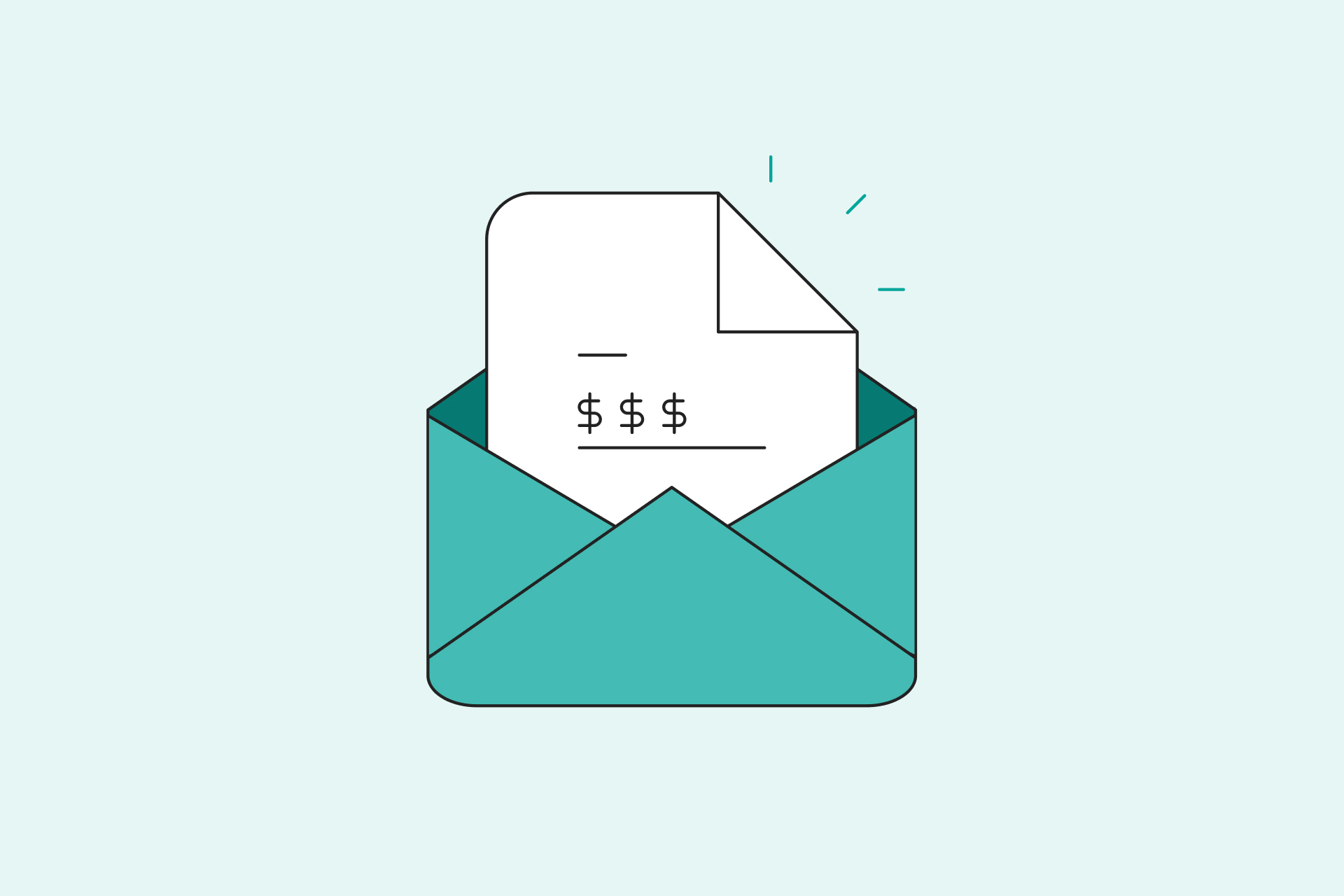 This guest post on cold emailing is by Freya Laskowski, personal finance expert and founder of CollectingCents. You can reach Freya through email or Twitter.
Cold emailing is a marketing technique that's been around for decades. But unlike many old-school methods of getting in front of your target audience's eyes, it's still alive and well. Jumping into the inbox of someone who's likely to need your services is an effective way to build your clientele.
That being said, there's another direct way to connect with clients, in addition to cold emailing. Acadium's freelance platform matches you with vetted clients who want your skills and can match your rates. Not only do you get paid for your skills, but only 10% of your earnings go to Acadium. You also don't have to pay membership or matching fees!
Freelance For Talent
Skip the bids and waiting game
Match with vetted clients who want your skills. Get paid for your skills and experience.
Let's take a look at five steps to crafting high-converting cold emails. You'll also get four free cold email templates you can limitlessly recycle, whether you're a full-time freelancer, a teenager looking for ways to make money, or somebody trying to gain the freelancing experience through cold emailing.
Step 1: Generate a List of Cold Email Leads
Before you start cold emailing prospects, you have to know who they are. Luckily, there are plenty of ways you can identify, hunt down, and contact your most ideal clients.
Choose a niche
Of course, you need to first niche down.
You might have gotten away with being a generalist in the past, but if you're reading this, odds are you want to make more money than you are currently. It might sound counterintuitive, but the key to raising your income in freelancing is by becoming a specialist in one specific area—not a jack of all trades.
Being a specialist allows you to both get more clients and raise your prices. Think about it: having solid expertise in one area attracts clients who will treat you as a subject matter expert, and allows you to charge more because of it.
If you feel like you don't currently have a marketable skill set, there's a myriad of places you can get free courses or courses at affordable prices. For example, Acadium offers 100% free courses that teach essential skills through modules and practical, real-world tasks. Email marketing and creating career opportunities are relevant courses that will upgrade your skill sets and help you learn the right mindset to find your ideal clients.
There are also other low-priced courses accessible to freelancers of all skill levels, from marketing and finance, to personal growth. For example, this post features multiple SEO certifications for all budgets.
Find your person of contact
You've chosen your niche. Let's say you're a SaaS freelance copywriter. It's time to move on to the next step: find someone who matches the description of your ideal client, so you can start cold emailing.
Believe it or not, this is actually the most important step of the entire cold emailing process. Why? Because you can't reach out to just anyone.
Your first instinct might be to contact the founder or senior hiring recruiter for the company you want to work with. But in reality, that would be a detrimental move.
Instead, find someone whose position is as closely related to your work as possible. Think a senior editor, content manager, or marketing manager. These people are far less busy than CEOs, and thus more likely to read your email and understand the value of your work.
But where should you go to find these people? Or companies you want to work with in general?
LinkedIn is one of the best options, but you can also branch out to Google Jobs, Indeed, Angel List, and more. Plus, by using tools like job boards, you can offer your services to people you know need them, not just those who might.
Organize your prospect's information
Last but not least, you need a way to track progress and keep a record of who you've emailed, followed up with, the responses you've gotten, and more.
In my personal experience, the best way of doing so is by creating a simple (but well-organized) spreadsheet.
Make separate columns for at least these categories:
Company name
Point of contact (and what position they hold – i.e. Marketing Manager)
Email address (of your point of contact)
Date you reached out
Dates you followed up
Response (if any)
If you can't find their email address simply by using LinkedIn or the company's website, there are plenty of tools online that will find it for you. My two favorites are FindThatEmail and Hunter.
Step 2: Draft cold emailing template
Next, it's time to prepare the cold emails you're going to send by creating email templates.
Templates are a must for several reasons.
First, cold emailing can easily turn into a time-consuming task, and if you're individually crafting each one you send, you're wasting way more time and energy than necessary.
Second, you can test out which template(s) work the best, then rotate out the least converting ones (or those that don't get as many responses).
Of course, you don't want to sound like a robot or make it obvious to the recipient that you've simply copied and pasted your message–that's a huge turn-off. Your templates should have room for personalization, so you're only tweaking minor details each time.
A great way to personalize your emails is by adding a personalized video for your client. This video can be a screen recording of you visiting their site pointing out ways you can help improve their graphics, content, conversions, etc.
Loom and other video messaging tools can be really useful if you want to do this. Such software allows you to record your screen while also including your face in the corner so the viewer can see your screen as well as you talking.
Types of cold emails
Let's take a look at two types of cold emails.
One gets straight to the point: you're introducing yourself and offering your services in the same email. The other acquaints you with your ideal client and gets your name, experience, and services in front of their eyes.
Keep in mind, I'd recommend using Example #1 with prospects you know are looking for help or could use your help–think leads you got from Angel List or Indeed.
While Example #2 works great with prospects you've never talked to before and comes off as less annoying if they don't have any problems you can help them with.
Example #1 – Identify a problem, offer a solution
Hi [first name],
I hope you're having a great week! I'm a long-time reader of the [company name] blog, and after reading your last post about [topic], I thought I'd reach out and introduce myself.
I'm [name], a [niched-down freelancer title (i.e. finance SEO writer)].
[Establish credibility—your years of experience, where you've been published, any awards or accomplishments, education, etc.]
[Identify a problem, offer a solution] – for example, "I noticed that your blog hasn't been publishing consistently over the last few months. I can help with that."
[Include links to your website, social media links, and/or booking sites] You can visit my website here or book a call with me by clicking here.
Best,
[your name]
Example #2 – If you need help, I'm available
Hi [first name],
I hope you're having a great week! I'm a long-time reader of the [company name] blog, and after reading your last post about [topic], I thought I'd reach out and introduce myself.
I'm [name], a [niched-down freelancer title (i.e. finance SEO writer)].
[Establish credibility – your years of experience, where you've been published, any awards or accomplishments, education, etc.]
If you're ever in need of a [your role], I'd love to work with [company name]. Feel free to reach out any time you need help with [blog posts/web design/etc.].
Best,
[your name]
Step 3: Set a daily cold emailing goal
It's time to start cold emailing!
But how many should you send–and how often–for the best results?
Well, this depends on your current schedule and how urgent you need new clients. Do you have a full-time job? Are you juggling several clients? Do you have a ton of time, but no current clients?
Full-time employees whose freelancing is currently a side hustle should aim to send 5-10 cold emails per day. This will allow you to get clients at a decent pace, but also won't require an exhausting amount of time.
But let's say you need clients urgently, but still don't have much time (whether because of a full-time job or something else). You'll need to amp up the emailing to roughly 15-25 per day. Although it requires more time than 5-10, it's more likely to land clients faster.
Finally, for people with lots of time (or who simply need clients now), set a goal of around 20-30 emails per day.
Step 4: Test subject lines and conversions rates
After you've set your goal, the last thing you'll need to do before cold emailing is install an email tracker like MailTracker, a free Chrome extension. There are also other options, like Yesware and Copper, but these are usually more expensive.
If you can see when recipients open your emails, you can know which ones are getting read and which ones are ignored. This allows you to make any necessary changes, like tweaking your subject line or strengthening your call-to-action (CTA).
Step 5: Send Periodic Follow-Up Emails
Lastly, it's essential that you follow up with the people you've cold emailed–but in appropriate amounts and with mindful timing. No one likes being nagged.
Ryan Robinson, blogger and content marketer, recommends sending follow-ups every 3-4 business days, but no more than 4-5 times. After more than that, you've likely done nothing but burned a bridge.
However, there's one type of person you never follow up with: someone who responds.
Sometimes, you hit the jackpot on the first email and get a lead ready to communicate with you. Other times, you get a response–but it's to tell you that they aren't interested.
Make sure to keep your spreadsheet up to date, because it will prevent you from sending follow-ups to these types of people. Sending a follow-up will ruin any chance you have at hearing from them again later.
Now that you know the dos and don'ts of following up, let's take a look at two examples for different scenarios: a no response, and an "I'm not interested" response.
At the end of each email, always make sure to include your email signature where you can include an image of yourself, a link to your social, a link to your website, and your name. This makes it much less spammy to look at- especially when you are reaching out to a stranger.
Example #1: No Response
Hi [first name],
I emailed you a few days ago about ______ and was wondering if you had time to [CTA – i.e. have a call].
If you aren't the right person to discuss this with, I'd really appreciate it if you could put me in touch with the correct person.
Thank you,
[your name]
Example #2: "I'm Not Interested"
Hi [first name],
Thanks for letting me know you're not interested–I appreciate the response. If you're ever in need of a [your role], feel free to reach out.
I am looking to take on more work so if you have sites that might be interested, I would really appreciate a referral.
Have a great week,
[your name]
To recap, you can achieve simple, highly effective cold emailing in just five simple steps: generating leads, drafting cold email templates, setting a daily goal, tweaking and refining your copy, and periodically following up.
You also need other ways to improve your chances of growing your client base. Acadium's freelance portal takes out the tedium of finding, connecting, and haggling with clients. All clients on the portal are vetted, want to work with you, and will match the hourly rate you'll set upon signing up. This way, you can focus on doing what you love and delivering results.
With these tips and a bit of consistency, you'll be building your clientele in no time.
Five years in journalism, two in proofreading, and eight in freelance ghostwriting. Creating content that's entertaining, informative, and actionable shapes my writing. When not scrutinizing my copy, I'm likely watching hockey.
Top Marketing Webinars for Digital Marketers in 2023

By attending these webinars, you will have the opportunity to learn from industry leaders, gain insider knowledge, and stay ahead of the competition.

9 Types of Digital Marketing to Choose From in 2023

Digital marketing is a dynamic field that offers diverse career opportunities. From search engine optimization to social media marketing, there are many specializations to explore. Whether you're just starting out or looking to switch careers, this guide will help you find your ideal digital marketing niche.

Subscribe to our newsletter for digital marketing resources
Become a better marketer with our digital marketing resources and tips shared weekly in your inbox.

Build your marketing career for free or find marketing talent on any budget — fully remote.