21 Digital Marketing Interview Questions in 2022
Preparing for job interviews can be nerve-wracking. Luckily for you, we gathered 21 digital marketing interview questions you can use as reference! We also have sample answers and tips you can modify according to your experience.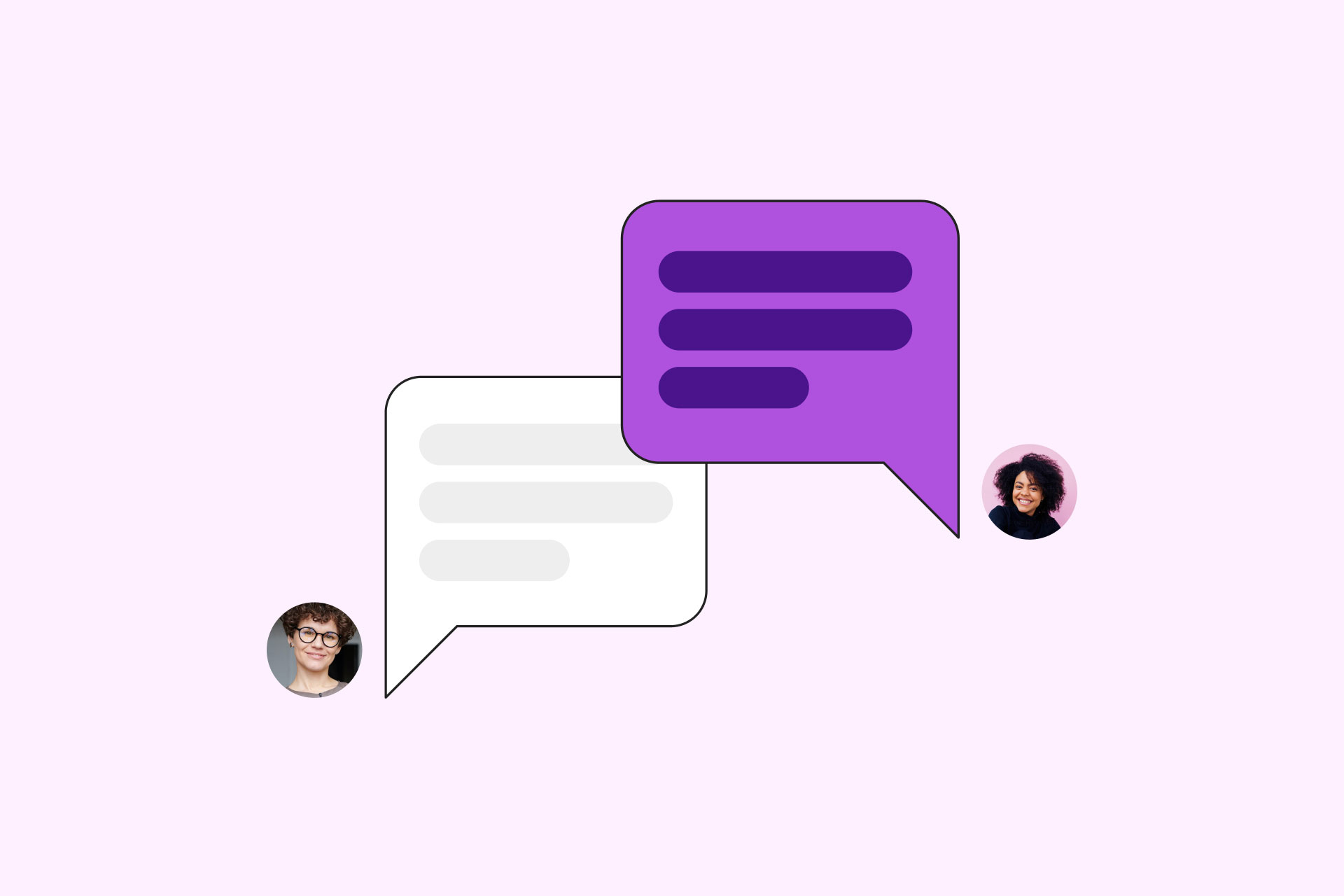 Digital marketing interview questions can seem intimidating, especially if you have zero experience working in the field—or at all. These questions test both your knowledge of digital marketing and how you resolve crises with your expertise. So what can you do to prepare for them, and what are the best ways to answer these questions?
You can find 21 common digital marketing interview questions here, as well as ways to answer them. To keep things organized, you'll find questions for entry-level candidates and those with previous work experience in separate sections.
And as a gentle reminder, you should tailor your answers according to your real experiences. The tips and replies you'll find below are meant to give you an idea of how to respond, what to research, and what to prepare before an interview.
You can also find tips on how to learn digital marketing at the end of the post. Our top tip? Try a free digital marketing apprenticeship!
Apprentices learn how to get into digital marketing through practical tasks. They'll also work with a vetted mentor, who can give them insight into what businesses look for when hiring a new marketer.
Acadium Apprenticeships
Find out how to learn digital marketing for free
Learn marketing fundamentals from a mentor for 3 months. Gain work experience and build your portfolio remotely, 100% free.
But before looking up those tips, look at these questions—and answers—for candidates with no work experience.
Entry-level digital marketing interview questions & answers
1. General digital marketing interview questions
1. Why choose digital marketing over traditional marketing?
Sample answer 1:
"I want to enter an industry with steady growth. At any time, there's a need for digital marketing. It's a steady, reliable field where I can create a career I'm proud of."
Sample answer 2:
"Marketing offers tons of possibilities. If I feel like I've accomplished enough in one field, or feel like I could do better in another specialty, I can skill up and transfer from, let's say, content marketing to social media marketing."
Sample answer 3:
"Digital marketing is more accessible to a wider range of clients than traditional marketing. Any single proprietor or small company can go for it. There's no shortage of work, and I'm interested in crafting custom solutions for all company sizes."
2. Do you know the difference between inbound marketing and outbound marketing?
Sample answer 1:
"I know inbound and outbound marketing as passive and active marketing. Passive marketing is all about setting up effective channels to attract an audience without being hands-on. On the other hand, active marketing involves directly engaging with potential clients."
Sample answer 2:
"As I understand it, outbound marketing involves cold-calling, event marketing, and directly interacting with a lead before and after a purchase. As for inbound marketing, I'm familiar with company blogs, infographics, newsletters, and social media as lead-generating tactics."
Sample answer 3:
"What I know about outbound marketing is that it's more in-your-face than inbound marketing. But you can't skip either, because you need them both to keep a steady flow of customers coming. Inbound marketing works while you rest, and outbound marketing works when you're good to go."
2. SEO interview questions
1. Are you aware of how SEO works?
Sample answer 1:
"As the name implies, SEO is the process of optimizing your site to boost your rankings on search engines for target keywords and key phrases."
Sample answer 2:
"To improve their SEO, businesses create in-depth content around keywords they want to rank for. But they choose their keywords strategically. They know that high-quality and optimized content produces better results than posts stuffed with random keywords."
Sample answer 3:
"I know that SEO works best when a site targets keywords relevant to its target audience. Sites also ought to ensure they can load quickly and have intuitive UI. Audiences back out of poorly optimized sites, even if it has what they're looking for, out of an abundance of caution."
2. Why is backlinking important?
Sample answer 1:
"If a lot of sites backlink to your pages, it builds their credibility as a valuable, trustworthy resource. In other words, backlinking helps your pages rank higher on search engine results pages."
Sample answer 2:
"Google and other search engines notice when other resources link to your website. They take it as a signal that your pages are endorsed as an authoritative source for your target keywords."
Sample answer 3:
"From what I've read, backlinking is mutually beneficial for your site and the resource linking to it. It involves a lot of reaching out at first, but I think it's worth it. It makes your business reputable and trustworthy, you gain organic traffic, and you improve your search engine ranking for keywords that matter.
3. What's the value of SEO in digital marketing?
Sample answer 1:
"SEO can help a company become the first thing customers think about when looking for a product or service. That's incredibly valuable, given that there are thousands of marketing campaigns competing for the same demographic at any given time."
Sample answer 2:
"By being on the first page of search results, you're given the advantage of being positioned as a ready-made solution for searchers. There's research from 2018 that says 95% of all search traffic goes to first page results. That's nothing to sneeze at."
Sample answer 3:
"Good SEO builds brand trust, which makes it easier to create loyalty with your customers. It also ensures whatever you're marketing doesn't get drowned out by competition."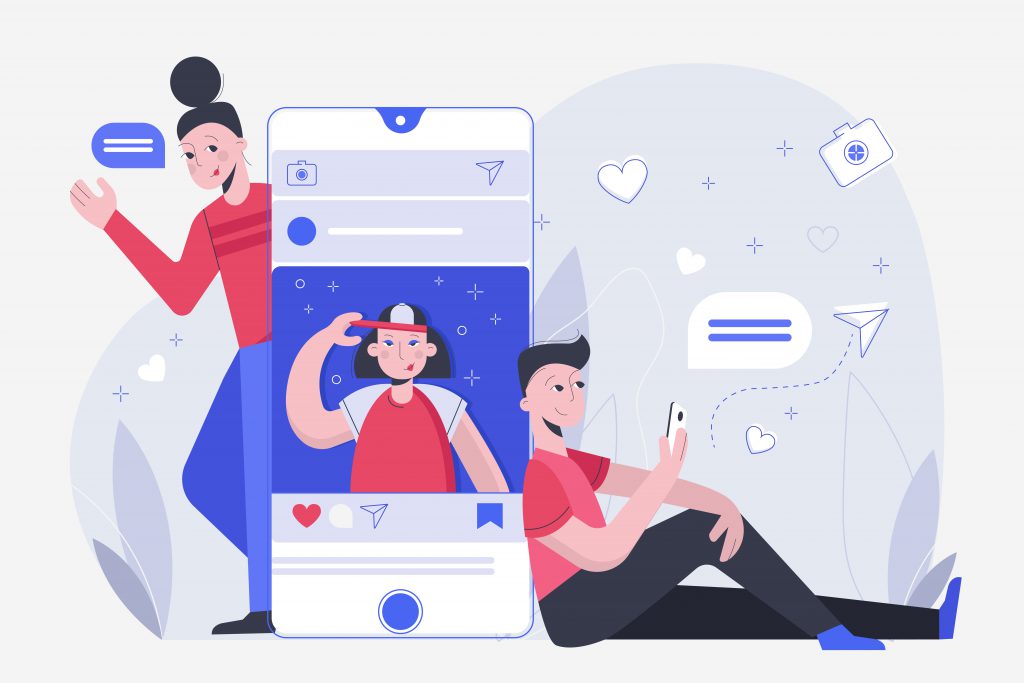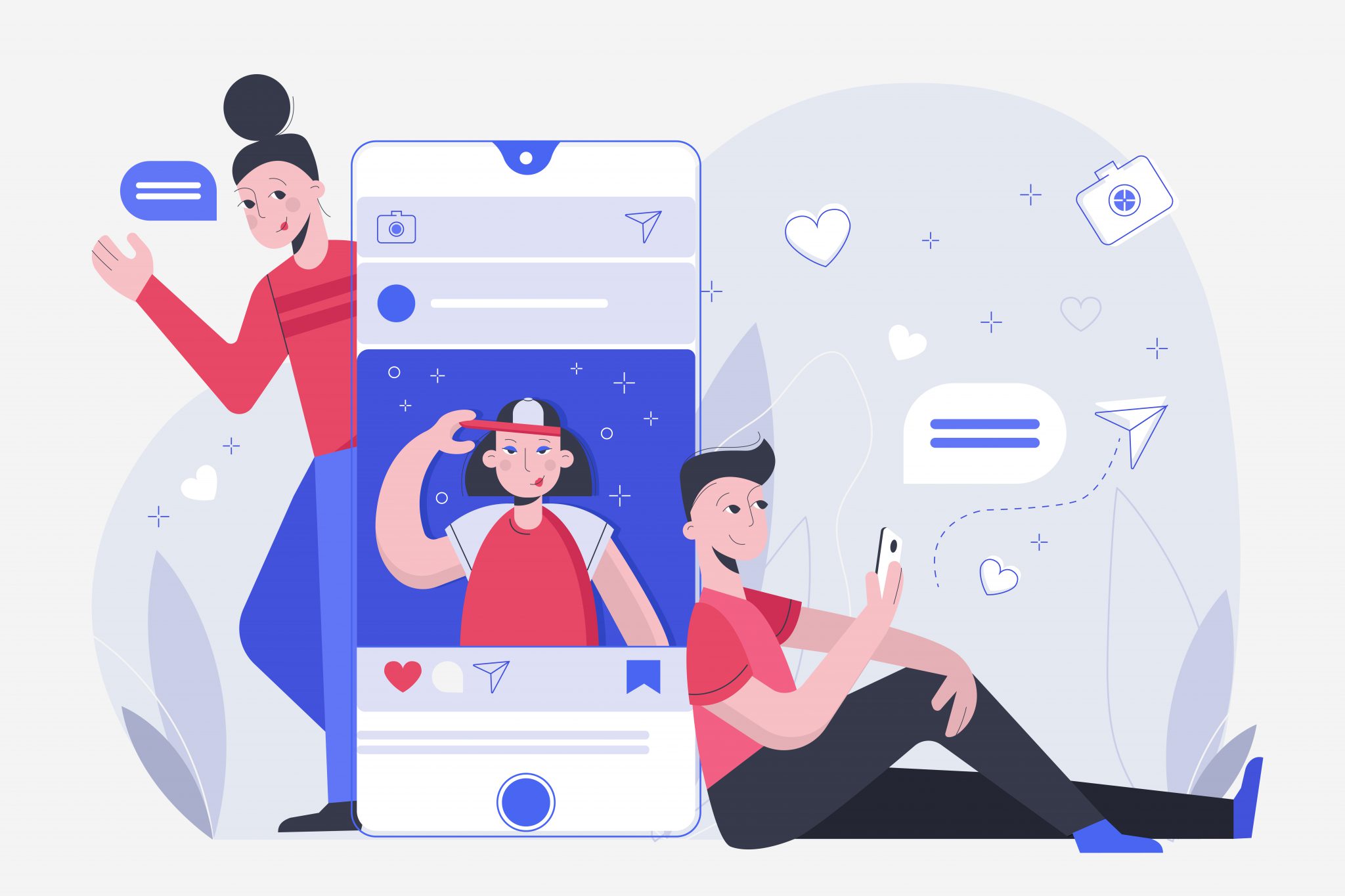 3. Social media marketing interview questions
1. Do you use any social media management tools?
Sample answer 1:
"I stick with built-in management tools most of the time. Meta Business Suite and Twitter for Business are convenient for scheduling posts and keeping track of engagement."
Sample answer 2:
"For a college elective, I created a free Buffer and Trello account to manage the socials of a pop-up stand I managed with classmates for a semester. We did fairly well, and because of our high engagement rate, we achieved top sales for that class by a large margin."
Sample answer 3:
"As a matter of fact, I do! I handled the social media accounts of our Student Affairs department in university, and the start-up I interned for one summer. For my university work, I used Sendible and Hootsuite for the start-up. I was able to adapt to both platforms because they are intuitive. And there's a ton of tutorials out there!"
2. Are you familiar with ways to monetize social media?
Sample answer 1:
"I'm aware of Facebook and Twitter ads. Since I only manage a small following, I only took a look at the platforms and used free credit on Facebook to try it out. To my surprise, I got more traffic to my page, so I'm definitely interested in how it works on a larger scale."
Sample answer 2:
"A friend of mine's an Instagram affiliate, and they commissioned me to manage their page. I know how commissions work, and how to set up posts and stories to follow platform guidelines. Before I applied for this job, I was in charge of starting their affiliate shop."
Sample answer 3:
"When I was a student, I used my Instagram and Twitter accounts to show off my creations, which I sold on Big Cartel. I also had a Ko-fi that I linked on both accounts. Even without ads, I monetized my accounts indirectly through organic promotion."
4. Content marketing interview questions
1. What's the difference between content marketing and content creation?
Sample answer 1:
"Content creation becomes content marketing when you plan, optimize, and distribute content to achieve specific goals. That can start and end at making a loyal following, or start there and end up with converting that audience into customers. So I think the difference between the two is strategy, distribution, and goals."
Sample answer 2:
"You can just make content and throw it out on your platform of choice, and that's content creation. But if you strategize what kind of content you'll make, pick the best channels to promote them in, and build on that so you touch on tangible goals—then I think that's content marketing."
Sample answer 3:
"Content marketing can't exist without content creation, but content creation isn't automatically marketing. If I make things for me, and post it online just to share it, then goal reached because I'm my primary audience. But if I wanna reach a certain audience, engage them and create loyalty, and convert, I need to make content that defines my identity as a brand that also interests that audience."
2. Do you prefer working with one type of content over others?
Sample answer 1:
"I'm a lot more familiar with creating Tiktoks, Insta Reels, and YouTube Shorts than other forms of content. But I'm aware that marketing needs good copywriting, so I use Grammarly, Hemingway Editor, and Language Tool to refine my work."
Sample answer 2:
"Owing to schoolwork, I'm more proficient with writing and editing blog posts than other content. But I've used Photoshop to edit free stock photos, then Illustrator to create promotional materials for my school org."
Sample answer 3:
"I handle a lot of media in my spare time, so I have experience in all forms of content creation. I use Google Docs with Outwrite's browser extension for articles, Photopea for photo compositing, and WeVideo for anything video or gif-related."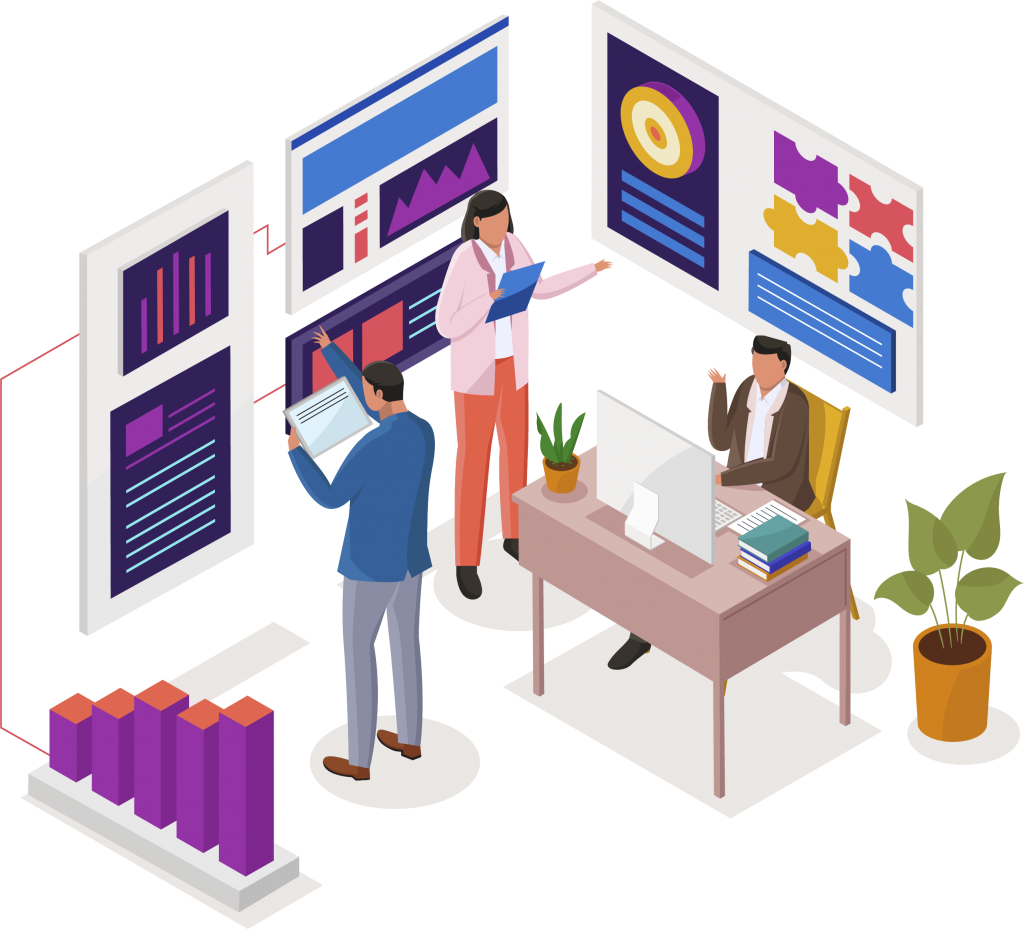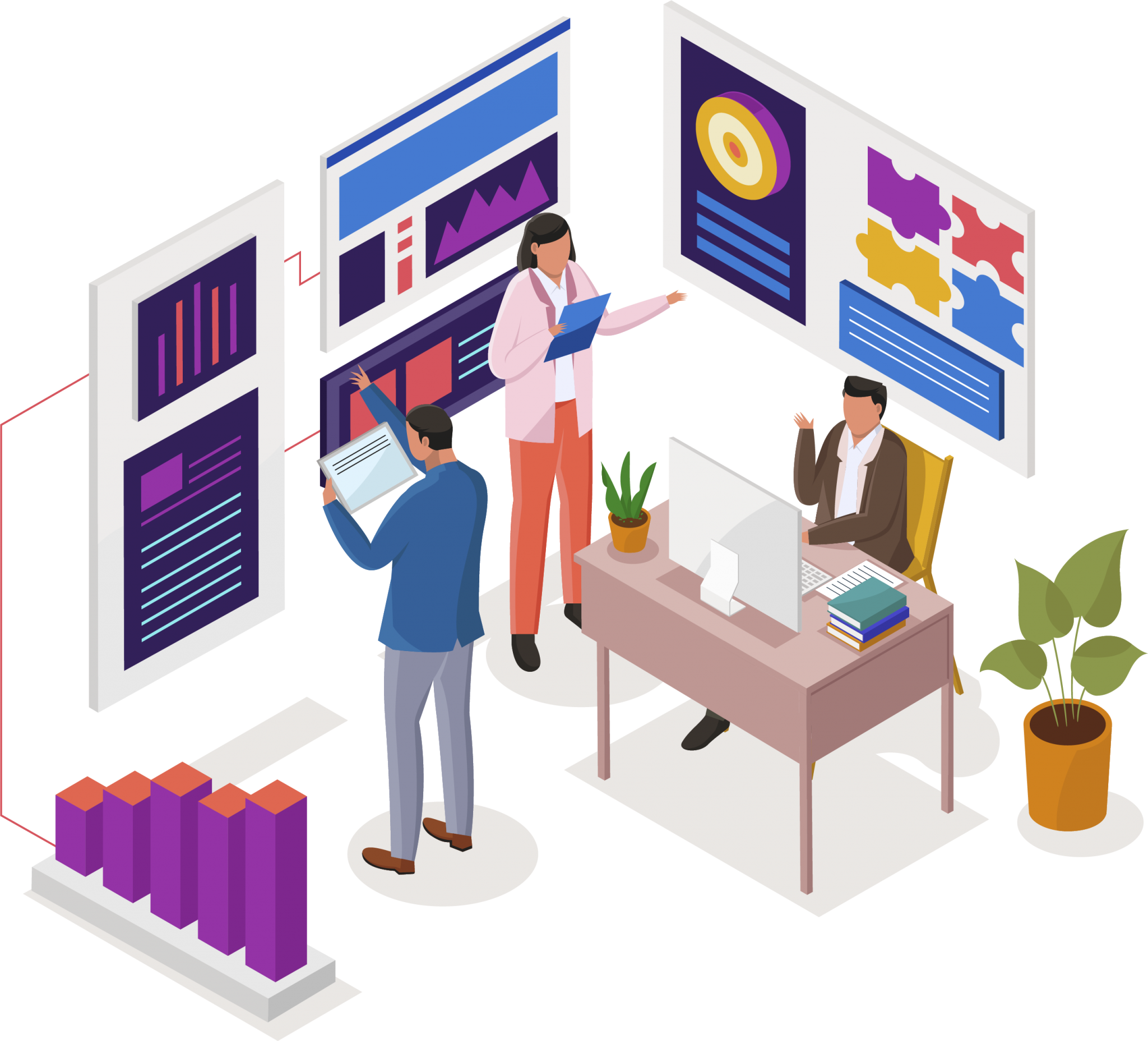 5. Marketing strategy interview questions
1. Are you familiar with Google Analytics?
Sample answer 1:
"No, but I am familiar with Statcounter and Matomo. I run a podcast with my friends, and we use those plus Podbean and Twitter for Business to track engagement across our site, podcast, and socials. With my background, I'm confident I can learn Google Analytics."
Sample answer 2:
"I'm taking Google's certificate course for Analytics right now. So far, I'm learning how to read reports and how to interpret the data. I'm taking the course so I can be better prepared for a full-time marketing role, like the one we're discussing now."
Sample answer 3:
"I don't have the platform to fully explore its features, but I've been tinkering with Google Analytics since the start of my last year in college. I was told it's the industry standard in marketing, so I thought it was apt to learn it before graduating."
2. Give me an example of a marketing campaign you like, and why you think it worked for you.
Sample answer 1:
"It's from my parents' childhood, but I really like Nike's "Just Do It" campaign. When I was growing up, I knew Nike from that slogan. It's effective cause it's a campaign that's synonymous with the brand, something that got baked into pop culture."
Sample answer 2:
"My older friends introduced me to the "I'm a Mac" commercials. I don't watch TV and I use ad blockers, so I wasn't aware of them at all before they were introduced to me. I absolutely loved them because they were witty, and encapsulated the stylish, youthful, and easy-to-use image Apple was going for in the late aughts."
Sample answer 3:
"I use my VR headset a lot, so when National Geographic made that special astronaut VR experience for One Strange Rock, I was stoked. I still watch their videos on Youtube. It worked on me cause I watched the series right after finding out about it."
Digital marketing interview questions & answers for experienced candidates
For this section, you'll find segments for experienced candidates starting fresh in digital marketing and those with previous experience in the industry. But note that some questions apply to both candidates, as they refer to transferable skills and work experiences.
As such, you'll find more tips than sample answers in this section, since most questions require a heavily personalized response.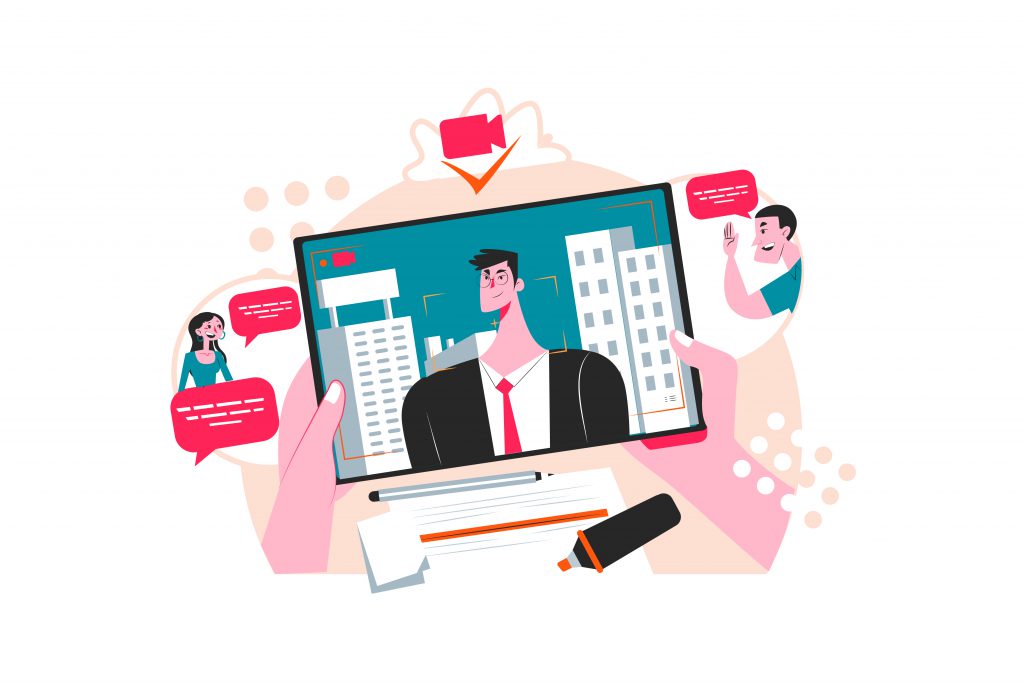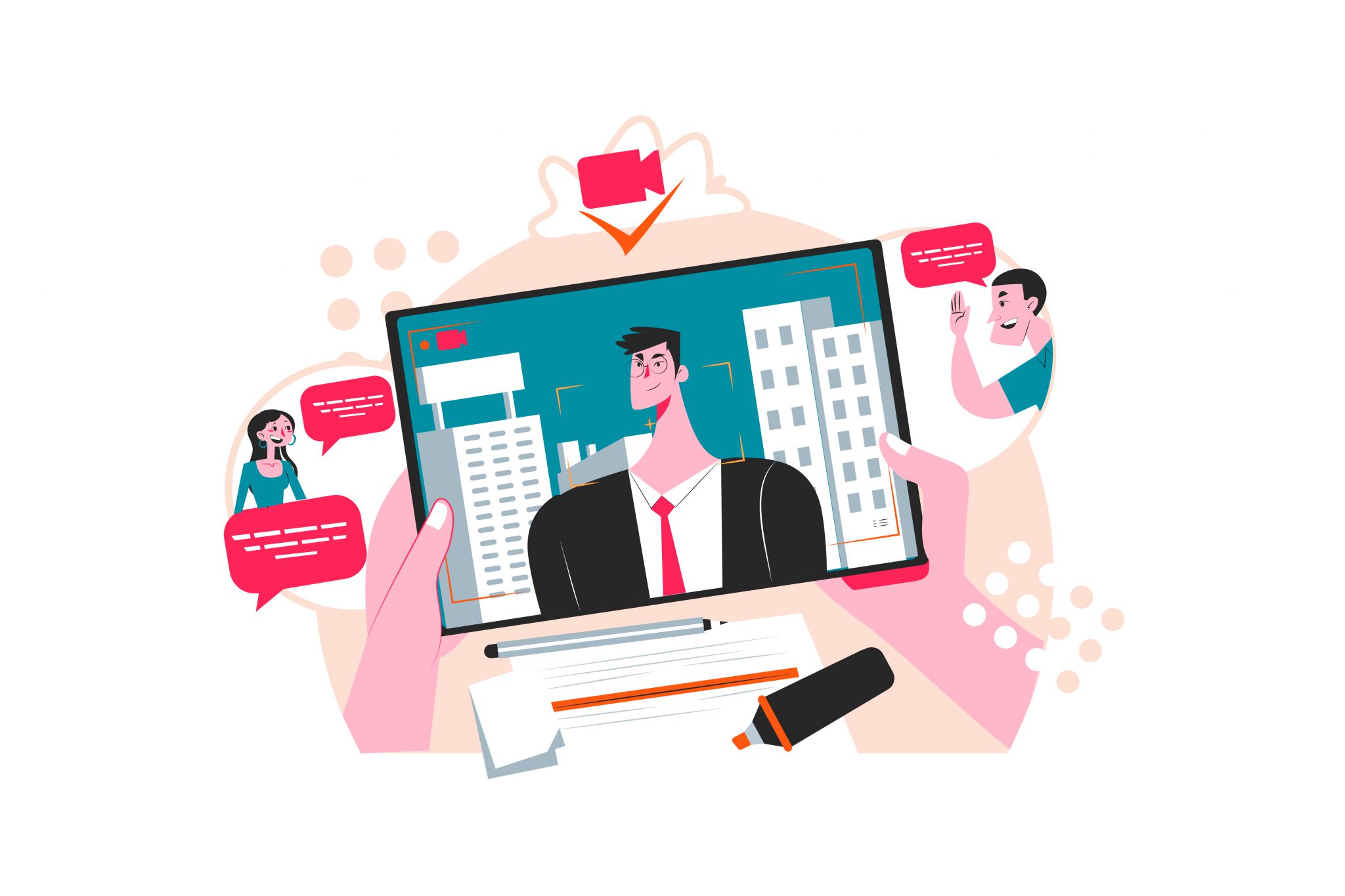 1. Technical digital marketing interview questions
1. What must be present to ensure a successful marketing campaign?
Sample answer 1:
"A successful marketing campaign relies on three key elements: a defined user profile, an irresistible hook, and a value-added offer. You build a marketing strategy around those three points, and you'll have a winner in your hands."
Sample answer 2:
"To run a successful marketing campaign, you have to introduce your brand to your audience first. You can do that through short videos and eye-catching graphics that show what your business does. Then, you can introduce your products and services through informative blog posts, or videos showing them off. And in all of this, you have to think about where to place your content—do you stay native on social media, do you link out to your website's blog, cross-post? Effective distribution puts your content in front of people more likely to convert."
2. Walk me through the process of choosing keywords for a campaign.
Sample answer 1:
"I start by looking at Google Analytics to check what our audience searches for in our website. Once I discover the in-site search terms, I look up related keywords on Ahrefs or Google Keyword Planner to narrow down what we'll use in the campaign."
Sample answer 2:
"In my last job, we used tools like BuzzSumo and SEMRush to look for trending content on social media. The same tools helped us research the competition, too. So once we have a clear picture of the trends and what our competitors are doing about it, that's when we pull keywords we found through our search. We also use Answer the Public for question-based searches on topics."
3. How do you distinguish your audience profiles between social media platforms?
Sample answer 1:
"To be honest, we use Zoho to compare demographics across all our social platforms, because it's easy to use, and it's shareable with C-suite executives. It makes it easier for us to explain why our Instagram audience skews to 18-34 more than Facebook."
Sample answer 2:
"My last employer's a fairly-new start-up, so I stuck to built-in analytics and Google Analytics to gather data. These metrics helped me figure out what timezone our audience is in, what kind of content they are more likely to engage with—per platform—and where traffic's coming from."
4. What do you look for first when you see an increase in cancelled subscriptions?
Sample answer 1:
"I had the unsubscribe reason survey enabled for my last employer's MailChimp account, so I had a direct way of finding out why users unsubscribe. But a lot of users opt out of filling up the survey, so I look at the content of what we send out. We adjust the frequency of our emails, resolve any coding problems, and ensure users signed up in the first place."
Sample answer 2:
"From my experience, users usually unsubscribe from newsletters after getting the initial benefit from it. So I check the dates on any campaign offers we might have and compare the sign-ups and unsubscribe rates from those dates."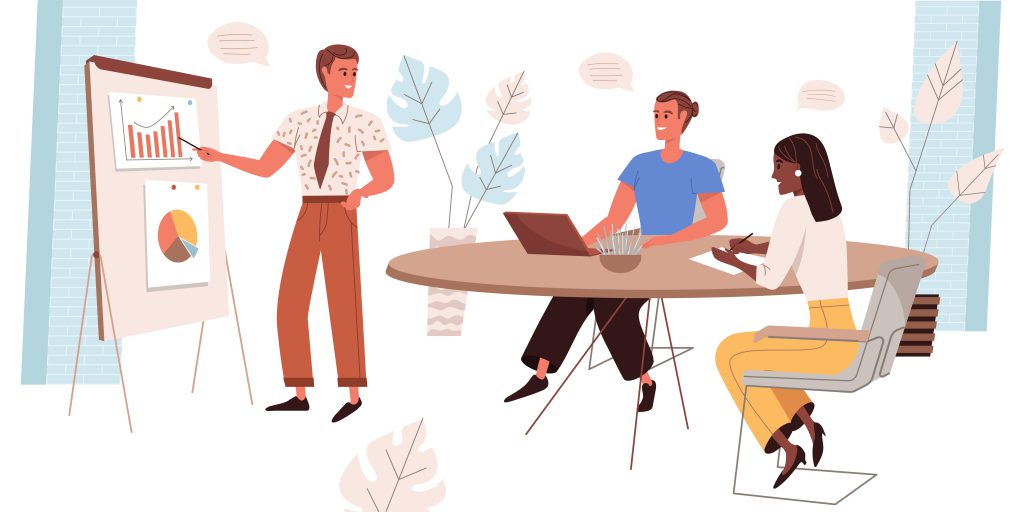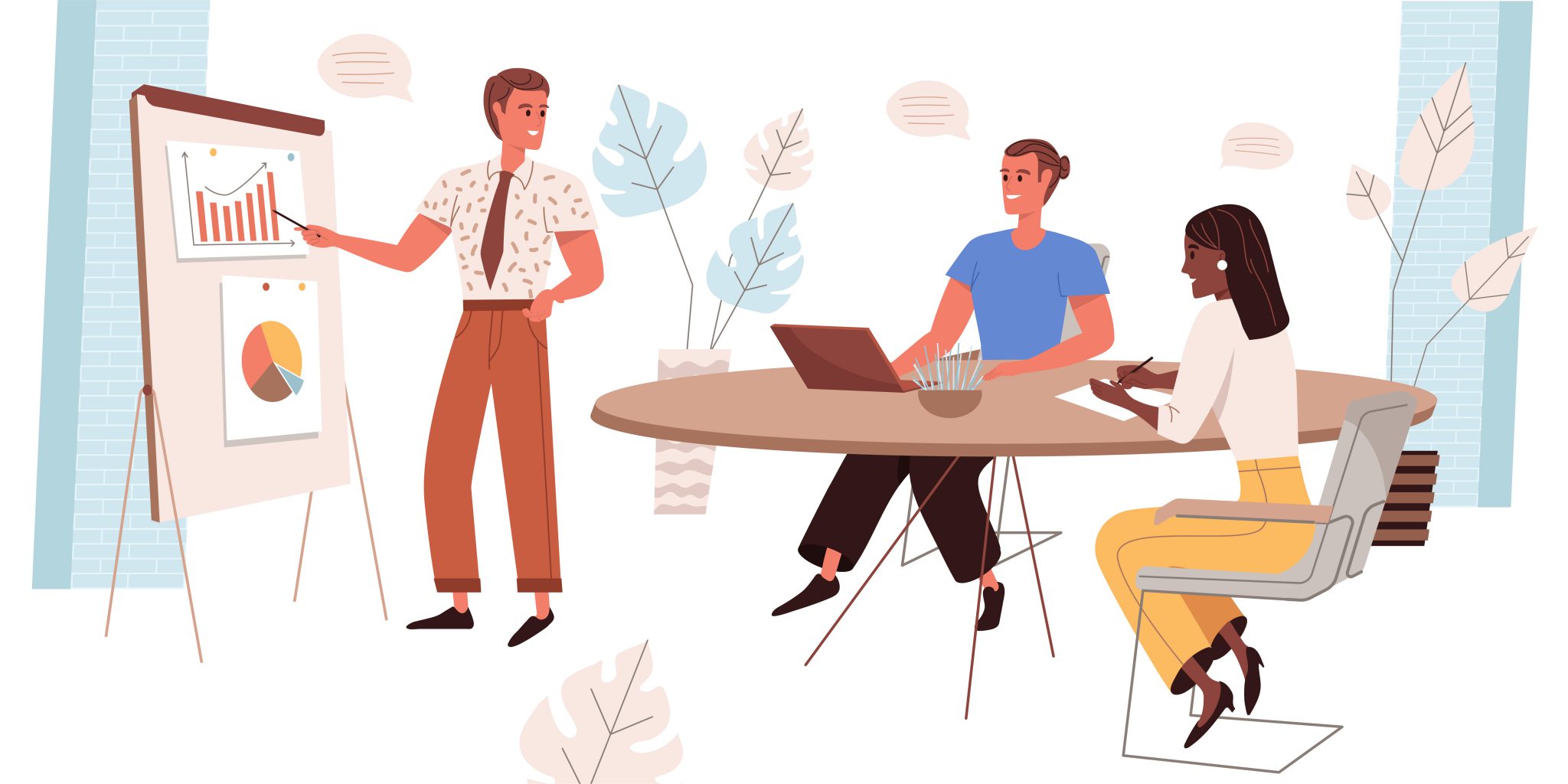 2. Leadership and communication skills interview questions
1. Tell me about a big project you've led in the past.
Dig deep into your working history and find projects to which you had significant contributions. Perhaps you spearheaded a website revamp. Maybe you were at the forefront of a large increase in monthly sales. Or you secured a client prized by your company.
You can even go for team victories. The point of this question is to show your leadership abilities, pro-activeness, and ability to objectively evaluate projects you've been part of. Use the STAR method to help tease out an answer from your memories.
2. How did you ensure that you had full accountability for a failed project?
Admitting to your faults and mistakes requires strategy. You'll want to pick an incident that had concrete solutions in the end, and didn't result in disastrous losses. Your answer should follow a structure similar to what's recommended in this post on the topic:
Be honest
Don't dwell on your mistake
Emphasize the steps you took to fix it
Explain how your actions improved the situation
Discuss what you've done to avoid repeating the mistake
3. How do you give feedback to your colleagues?
Recruiters ask this to assess two things: your technical and creative process, and communication skills. They want to know how you develop your feedback, and how you explain it to your colleagues. That way, they can appraise what kind of communicator you are.
4. Could you tell me how you would explain a campaign to a client or a C-suite executive?
This scenario's inevitable, especially if you're applying for an above entry-level position. If you had previous experience successfully communicating ideas to executives, then use it to your advantage. But be careful not to share specific details, as you may accidentally leak confidential information.
Otherwise, remember that you shouldn't try to skip this question. You're being tested on how effective you are at explaining things to non-experts. Always use generally-understood key performance indicators, and clarify why they matter.
3. Personal interview questions
1. What do you do in your spare time?
Recruiters basically want to know if you have interests outside of work. They want to see if you can keep a healthy work-life balance. Moreover, they want to know if your hobbies might impact your work, whether positively or negatively.
2. Tell me about your strengths and weaknesses.
When asked about this question, know that you're being gauged for your level of self-awareness, accountability, willingness to take feedback, and capacity to self-correct. So remember to be strategic when picking your strengths and weaknesses. Pick realistic traits, but not ones that might make you appear unfit for the role.
If you've reached this part, and still have questions on how to get into digital marketing, the next section may have what you're looking for.
How to learn digital marketing for free
Wondering how to learn digital marketing for free?
Why not sign up for comprehensive marketing courses? These courses are 100% free and allow you to hone your skills with practical marketing tasks. In the end, you'll earn a certificate proving you understand the basics of digital marketing.
But if you need a more hands-on approach, a digital marketing apprenticeship might interest you.
Apprenticeships combine mentorship with impactful tasks to prepare you for a career in digital marketing. This is a great fit if you want to learn about digital marketing while gaining work experience sought-after in job interviews.
Speaking of job interviews, you can find more tips on how to impress potential employers below:
If you want to read more posts like this and learn more about digital marketing, you can opt for a weekly newsletter by signing up for Acadium, or look through our archives.
Five years in journalism, two in proofreading, and eight in freelance ghostwriting. Creating content that's entertaining, informative, and actionable shapes my writing. When not scrutinizing my copy, I'm likely watching hockey.
Top Marketing Webinars for Digital Marketers in 2023

By attending these webinars, you will have the opportunity to learn from industry leaders, gain insider knowledge, and stay ahead of the competition.

9 Types of Digital Marketing to Choose From in 2023

Digital marketing is a dynamic field that offers diverse career opportunities. From search engine optimization to social media marketing, there are many specializations to explore. Whether you're just starting out or looking to switch careers, this guide will help you find your ideal digital marketing niche.

Subscribe to our newsletter for digital marketing resources
Become a better marketer with our digital marketing resources and tips shared weekly in your inbox.

Build your marketing career for free or find marketing talent on any budget — fully remote.