Find a Great Remote Marketing Internship for Summer 2022
Looking for a quality remote marketing internship this summer? Discover the best sites for finding summer internships in 2022 with our guide! Plus, discover industries that need marketing interns, and what you'll learn over the summer.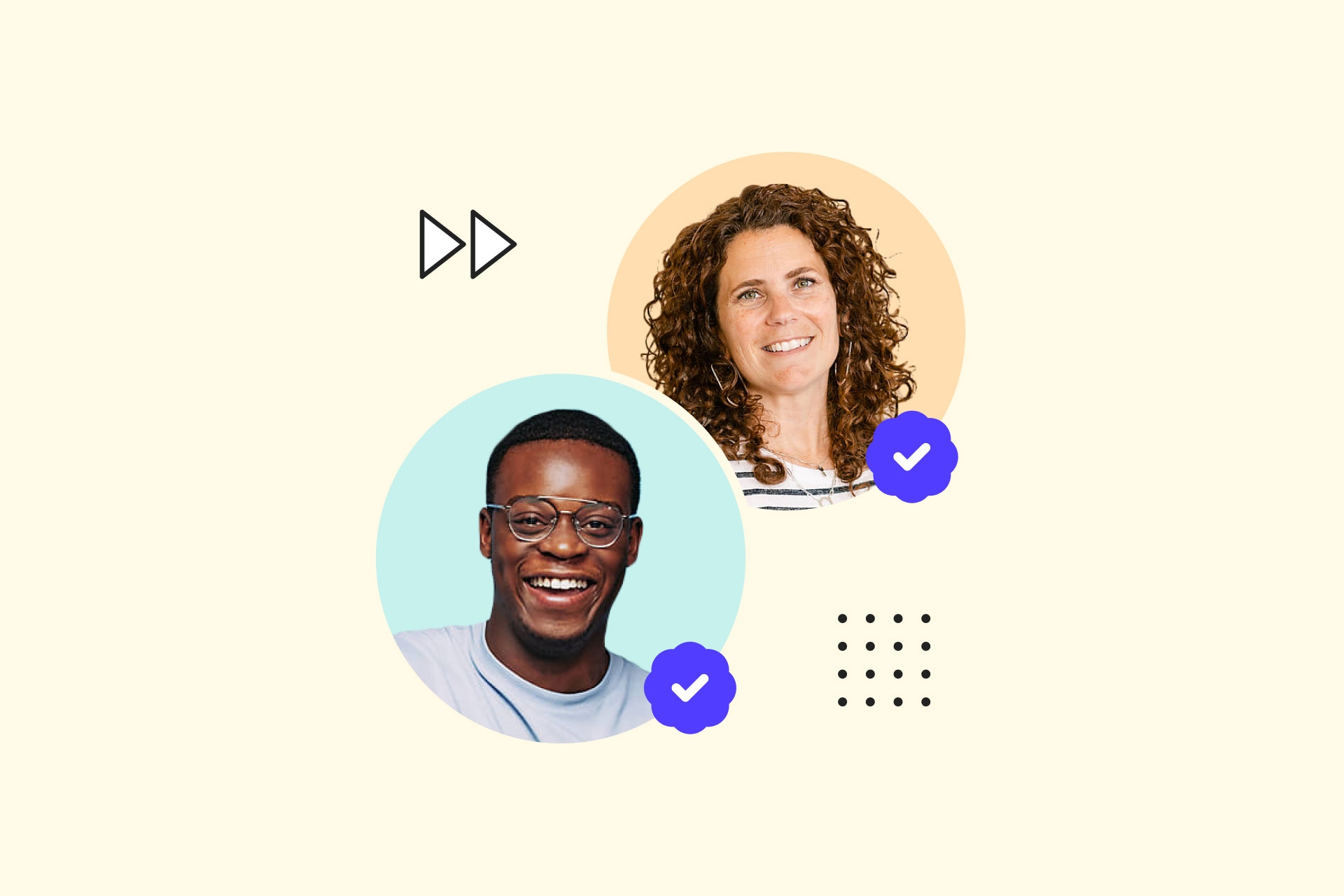 Remote marketing internships are ideal for students who want work experience without the hassle of commuting or moving to complete their term. But with offices opening up, is it still practical to intern remotely?
Summer marketing internships are still in-demand! A 2021 poll by the National Association of Colleges and Employers (NACE) revealed that 38% of companies in the US planned to offer completely remote internships. So where can you find these opportunities?
This guide can help kickstart your search for summer marketing internships! It will also help you:
Find industries that need marketing interns
Discover what remote digital marketing internships can do for you
Make a checklist of tools and skills you need for a virtual internship
You'll also learn about an alternative to internships that will help you gain practical marketing experience and skills in the summer.
Acadium Apprenticeships
Summer marketing experience
Learn digital marketing, and gain practical work experience with a dedicated mentor, for 10 hours a week over the summer.
Before you look for a great summer marketing internship, learn how they can benefit you, and how they work, below.
How do remote internships work?
Let's clear one thing up first: a remote internship is the same as a virtual internship. And in either case, the lack or minimizing of in-person meetings doesn't take anything away from the experience. Both remote and virtual internships help students gain valuable employability skills.
Take a quick look at the prime benefits of a virtual summer internship:
Networking opportunities with mentors via 1-on-1 and group consultations
Virtual networking communities with fellow remote interns and marketing professionals
No commuting or moving expenses
Flexible schedule and task options
Freedom to discover marketing specializations
Enhance your employability safely at home
Build crucial remote work skills
As for the practicalities of a virtual internship, most companies will handle all tasks virtually. HR will onboard you via video conferencing, meetings will be held through Zoom or other messaging platforms, and work through team collaboration platforms.
Your marketing team will ask you to download programs or give a key or log-in details to access online subscriptions. Additionally, bigger businesses may even send you extra hardware, such as a laptop, to comply with work standards.
Also Read: 20 Tasks of a Social Media Virtual Assistant
What does a marketing intern do?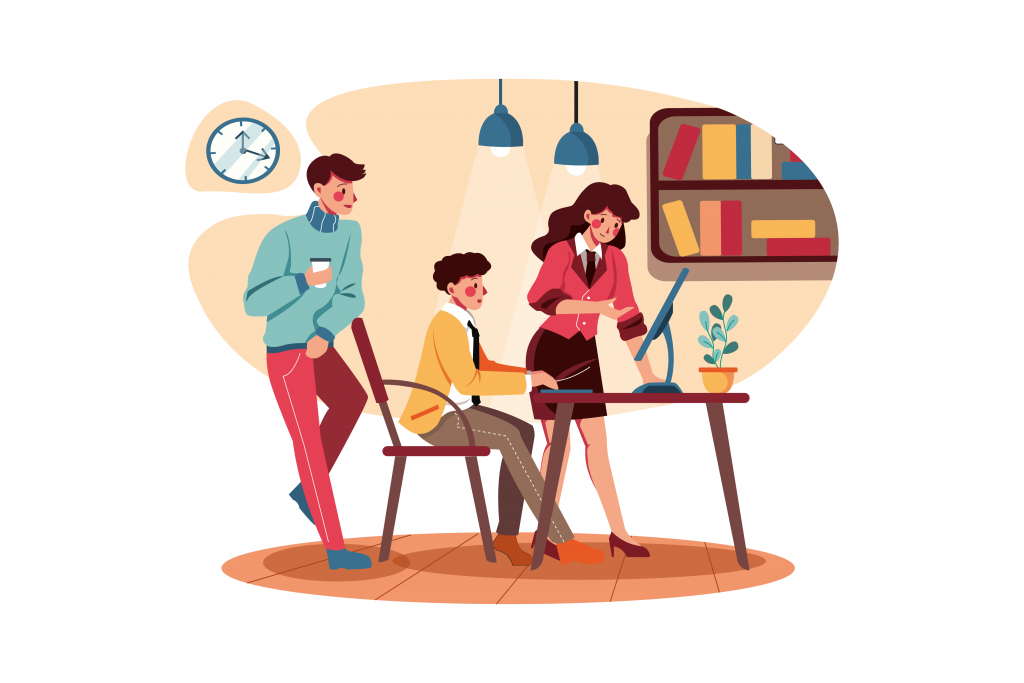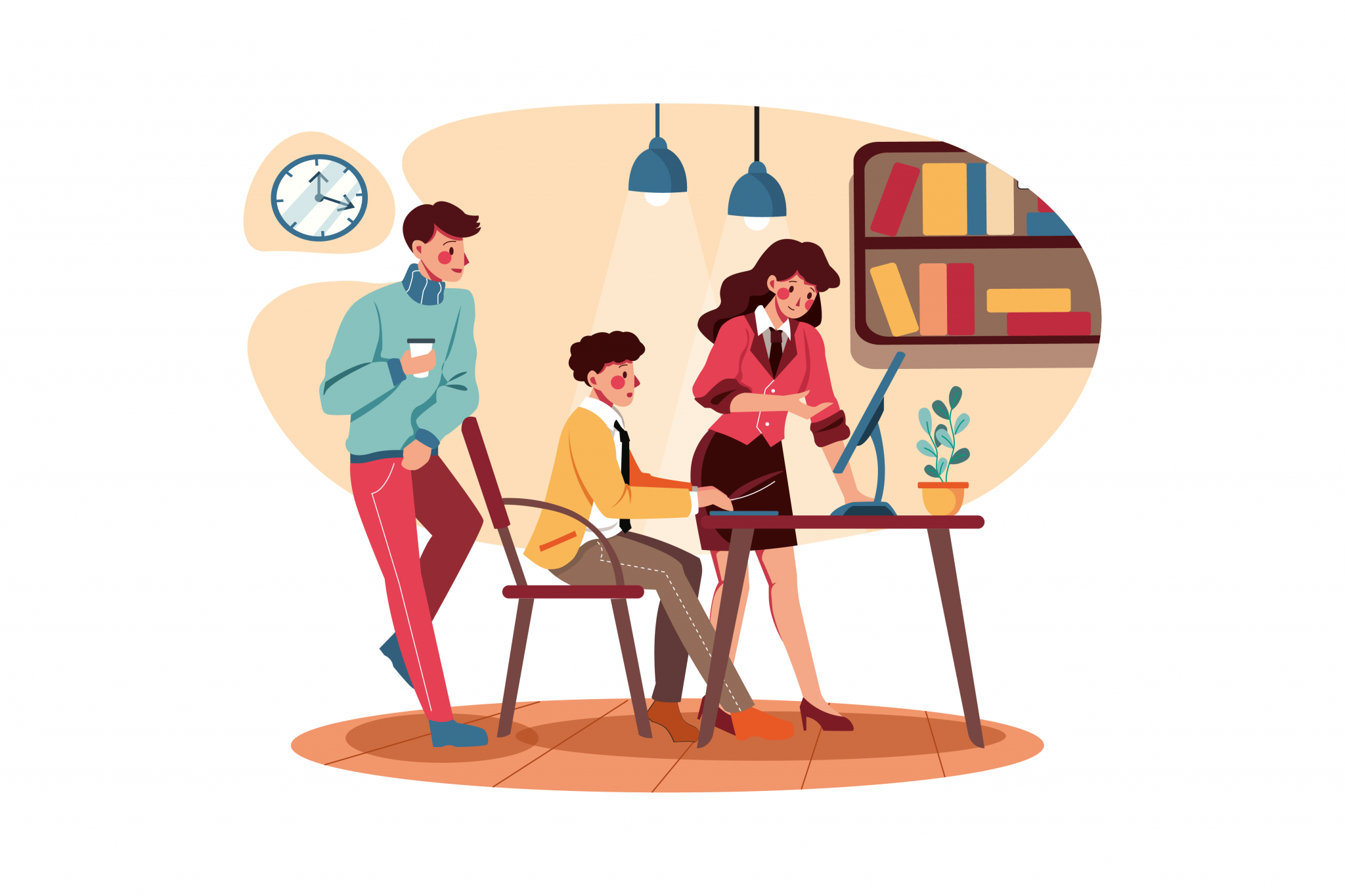 Duties for marketing interns vary per business. Although one business may limit you to creating and scheduling email newsletters, another may rope you into helping the team come up with marketing campaigns.
Labor laws for internship programs also have distinctions. In the case of US labor laws, employers must conduct the "primary beneficiary test" to determine if interns or students can be considered employees. Whereas in Canada, interns are not considered employees but receive full protection under Part III of the Canada Labour Code.
However, there are tasks marketing interns can expect to do, such as:
Market analysis and trend research
Manage social media accounts
Help in administrative tasks
Support team in organizing marketing events
Assist in creating and distributing marketing materials
Prepare detailed marketing reports and presentations
Monitor customer feedback
Top 8 ways to find remote marketing internships
1) Your educational institution
Your first sure bet for a digital marketing internship is through your educational institution. More than likely, your college, university, or high school has summer marketing internships lined up for enterprising students. Your school's student affairs department will have resources for you.
Alternatively, you can look into internships with your school! US universities such as Northeastern University, Drexel University, and Georgia Institute of Technology have great internship programs. For Canadian students, the University of Toronto, University of Waterloo, and McGill University have prominent summer internship options.
2) LinkedIn
LinkedIn is one of the biggest job networking websites in the world. Naturally, students who need a summer marketing internship can find solid options here. Their career page for student internships boasts meaningful work for interns and opportunities for professional development.
3) Idealist
Idealist is a nonprofit organization that aims to connect interns and professionals to meaningful, charitable work. You can find remote marketing internships with over 130,000 global organizations that need help with social media marketing, strategic marketing, content marketing, general digital marketing, and more.
4) Glassdoor
Glassdoor may seem like it's focused on jobs, but you can still find quality summer marketing opportunities there. You can also check each company's ratings from current and former employees before you apply for an internship with them. While you need to create an account to access these features, you'll find it a useful resource for every stage of your career.
5) WayUp
WayUp is focused on providing college students and new graduates with options for internships and entry-level positions. As a result, their boards are optimized to allow early-career candidates to find employers that match their interests, experience, and skills.
6) Chegg Internships
Edutech company Chegg's Internships site has a dedicated section for remote marketing internships. As noted on their site, these openings are best for students willing to develop their communication and time management skills to make the most of their virtual summer experience.
7) Indeed
Job site Indeed aggregates thousands of remote marketing internships daily. You can filter all listings by location and keyword, which makes it handy in finding local and international opportunities. If you can't find a great internship now, you can check in on another day because listings update daily.
8) Acadium
Acadium is unique from every option on this list. Candidates who sign up are matched with vetted mentors who fit their interests. For example, a candidate will match businesses with SEO-focused tasks if they want to learn about SEO and SEM.
Furthermore, candidates receive personalized feedback for their work. They'll learn first-hand from their mentor what aspects of their output need improvement, and how they can improve it. Candidates also have access to free courses to supplement their learning. Best of all, everything is free!
Difference between internships and apprenticeships
The main difference between an internship and an apprenticeship is the kind of instruction the trainee receives. Interns learn general work tasks in a short period of time, and may take on assignments unrelated to their career choice—in this case, marketing!
Apprenticeships, in contrast, are more comparable to on-the-job training programs. But unlike OJT programs, apprentices are engaged with mentors to learn their trade for years. Apprenticeship programs also have a classroom component that allows trainees to learn concepts important to their trade.
Now, you may think apprenticeships are limited to traditional trades, such as carpentry and plumbing. But professional or white-collar apprenticeships exist! In fact, digital marketing apprenticeships are on the rise, and popular with candidates who want to avoid student debt.
Don't take it from us—read these testimonies from digital marketing apprentices:
Free education
"You got to find the right mentors to work with. But once you do, you get that experience for your first job. Acadium is a safe environment to learn. Mentors know you're newbies and are flexible. Mistakes in the real world can be tough. It's great to learn in a safe environment." — Shelly Sarkar
From engineering to digital marketing
"Coming from an engineering background, I knew I wanted to tap into the creative side so I started looking for digital marketing as option to [sic] my change of career. I chose Acadium because they took traditional marketing principles and made it easier for anyone who doesn't have experience to learn about it for a short period of time. What's best they have [sic] apprenticeships where they place you to real businesses and apply your knowledge towards it." — Simon Matthew Bunyi
Personalized learning
"You can learn the basics, advanced content, current events, and even the latest digital markets. You can also get detailed personal advice on job search, interviewing, preparing for interviews, signing contracts, etc., which is a must when looking for a job." — Yu Takado
Industries that need marketing interns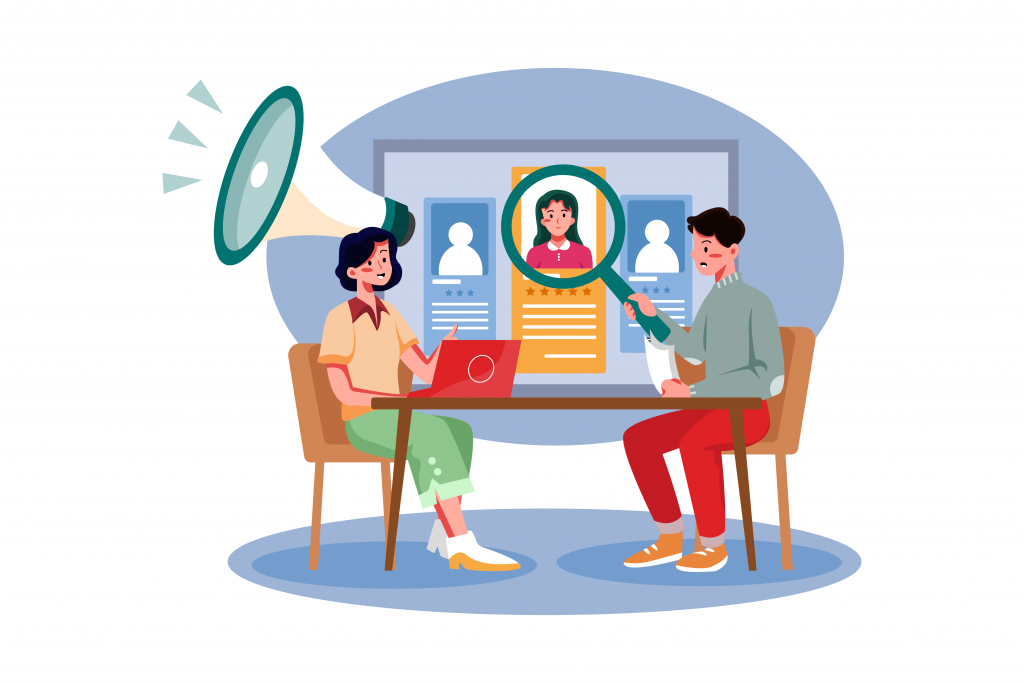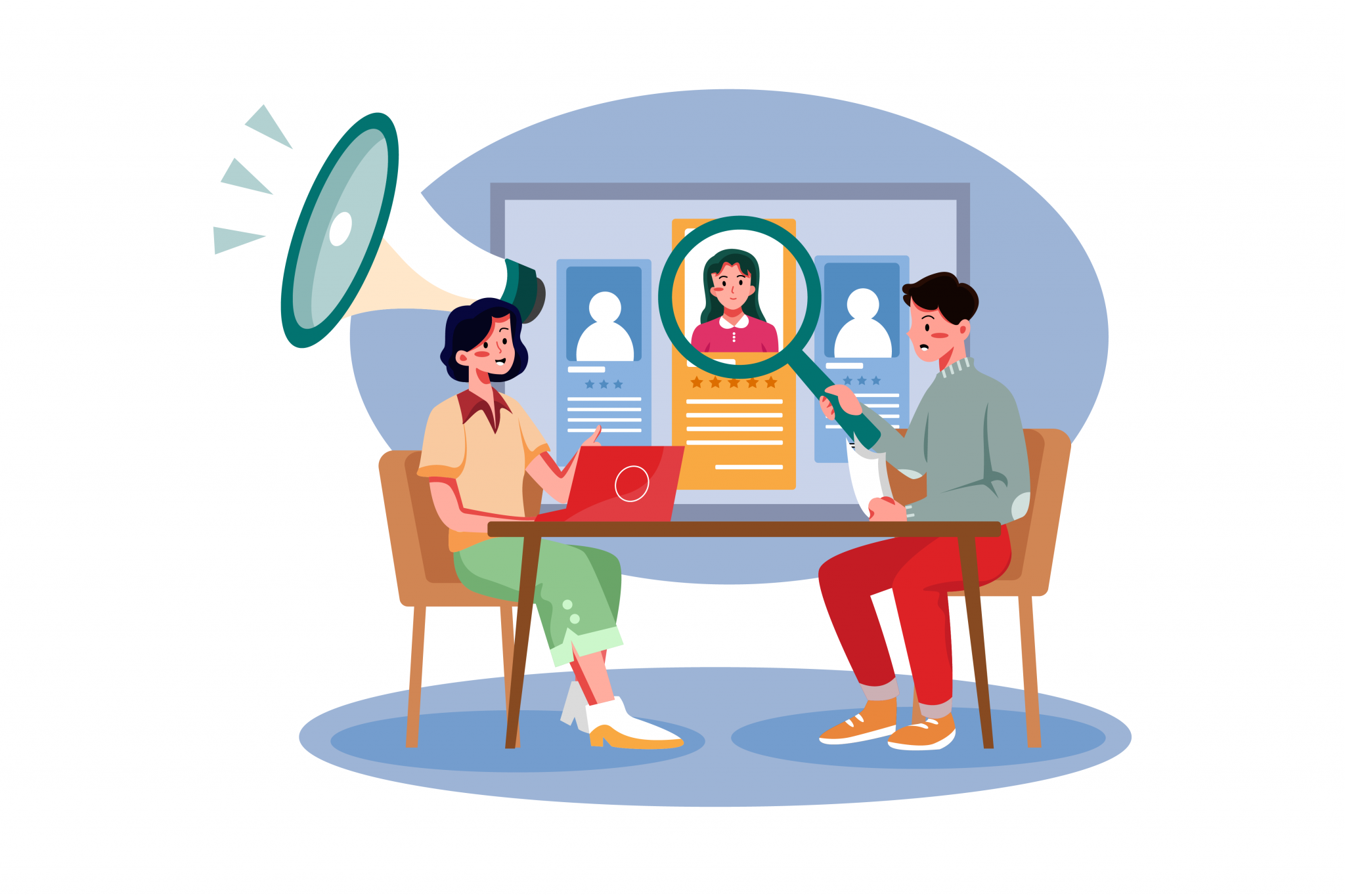 1) Fitness & nutrition
With the yearly push for health and wellness, it's no surprise that the global health club industry had a revenue of $96.7 billion in 2019. Hand in hand with fitness is the human nutrition market, estimated to be worth $252.38 billion in 2020.
Social media marketing, growth marketing, and influencer marketing are just a few disciplines in-demand with fitness-related companies. Businesses that offer these kinds of internships include:
Health clubs

Top companies: Anytime Fitness, Gold's Gym, 24-Hour Fitness

Home exercise equipment companies

Top companies: Life Fitness, Peloton, Nautilus Inc.

Dietary supplements companies

Top companies: Herbalife, Nature's Sunshine, Abbot Laboratories

Personal training companies

Top companies: CSS Fitness, Leading Edge NY, Embody Fitness

Fitness tracker brands

Top companies: Fitbit, Huawei, Nike
2) Food industry
Food revenue in 2022 amounts to a whopping $8.77 trillion, with confectionary and snacks alone accounting for $1.53 trillion. Not to mention that ad spend in the US alone can reach billions, with fast food advertising reaching $5 billion in 2019.
So internships, you'll find, are a dime a dozen in this varied industry. As an example, Disney has a post for a fall food & beverage revenue management internship up as early as now. Aside from Disney, you can find a remote marketing internship this summer with:
Food delivery apps

Top companies: DoorDash, GrubHub, UberEats

Cloud kitchens

Top companies: CloudKitchens, Kitchen24, Kitchens United

Fast food chains

Top companies: McDonald's, Starbucks, Subway

Food manufacturers

Top companies: Nestle, Mondelez, PepsiCo

Kitchen appliance manufacturers

Top companies: LG, Samsung, Bosch
3) Sports & sports betting
Despite the current climate, the global sports market is forecast to grow from $501.43 billion in 2022 to $707.84 billion by 2026. Naturally, that means sports betting will also grow. In fact, the global sports betting market was valued at $66.98 billion in 2020!
Sports gear and food company Aramark has a notable internship program called Step Up to Leadership. Multiple universities offer the 10 to 12-week summer internship program to sophomores, juniors, and seniors. But if you want to explore other options, be on the lookout for remote marketing internships with:
Clubs & teams

Top companies: MLSE, MSG Sports, Fenway Sports Group

Sports-oriented PR & events companies

Top companies: AIM Group International, King DMC, Spectrum Sports

Broadcast companies

Top companies: ESPN, Sportsnet, TSN

Sports news & podcasts

Top companies: SB Nation, Locked On Podcast Network, The Athletic

Gear manufacturers

Top companies: Puma, Under Armour, New Balance
4) Technology
"Bunker mode" is how CompTIA described the tech industry heading into 2022. But even with the unpredictability of the tech industry, it remains on pace to exceed $5.3 trillion this year.
As such, tech companies are always on the lookout for promising marketing interns. Apple's internship programs, for one thing, have summertime options for students. Other tech businesses that need your help are:
ISP firms

Top companies: Xfinity, Verizon, AT&T

IT managed services providers

Top companies: IBM, Accenture, Wipro

Software as a Service (Saas) companies

Top companies: Microsoft Azure, Adobe Creative Cloud, Salesforce

Value-Added Resellers

Top companies: Acumatica Channel Partners, Adobe Channel Partners, Autodesk Channel Partners

Security solutions providers

Top companies: Zscaler, CrowdStrike, Fortinet
5) Retail
Retail is another heavy-hitting industry. How heavy? $31.7 trillion by 2025 kind of heavy! Notably, even with a nearly 1.5 percent decrease in sales, retail trade sales in Canada still reach CA$674 billion in 2021.
While most retailers only offer in-person internships, you'll likely find remote opportunities with the marketing departments of most companies. In particular, these types of companies may have summer openings for remote interns:
eCommerce sites

Top companies: eBay, Etsy, Bonanza

Clothing brands

Top companies: H&M, Uniqlo, Ralph Lauren

Warehouse supermarkets

Top companies: Costco, Walmart, H-E-B

Specialty retailers

Top companies: Home Depot, Ace Hardware, Lowe's

Pharmacies

Top companies: CVS, Walgreens, RiteAid
Tools & skills for remote marketing internships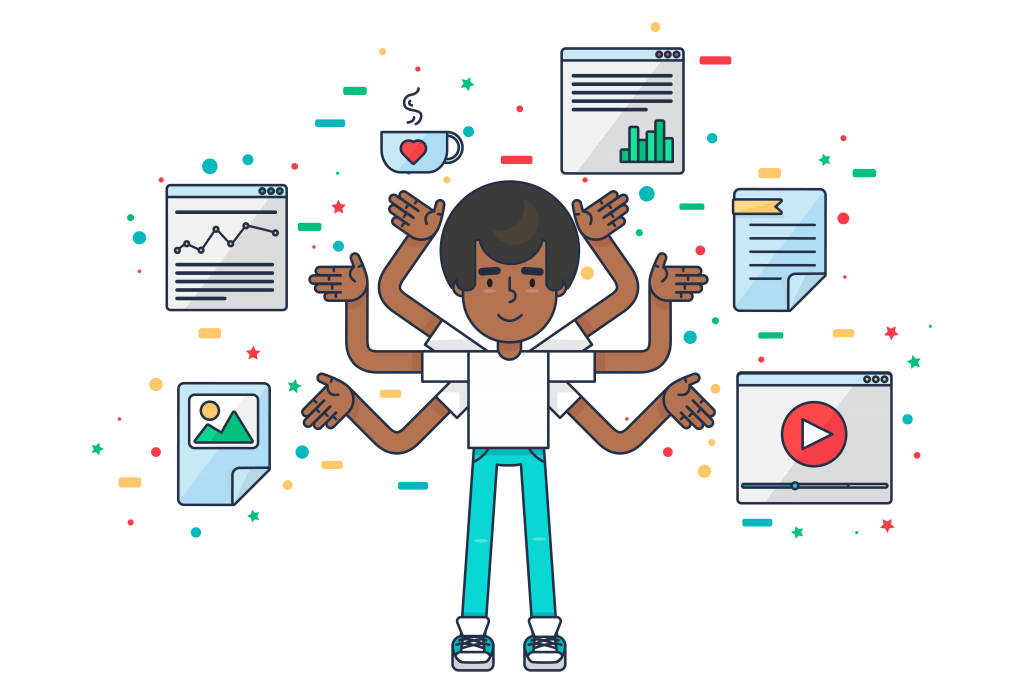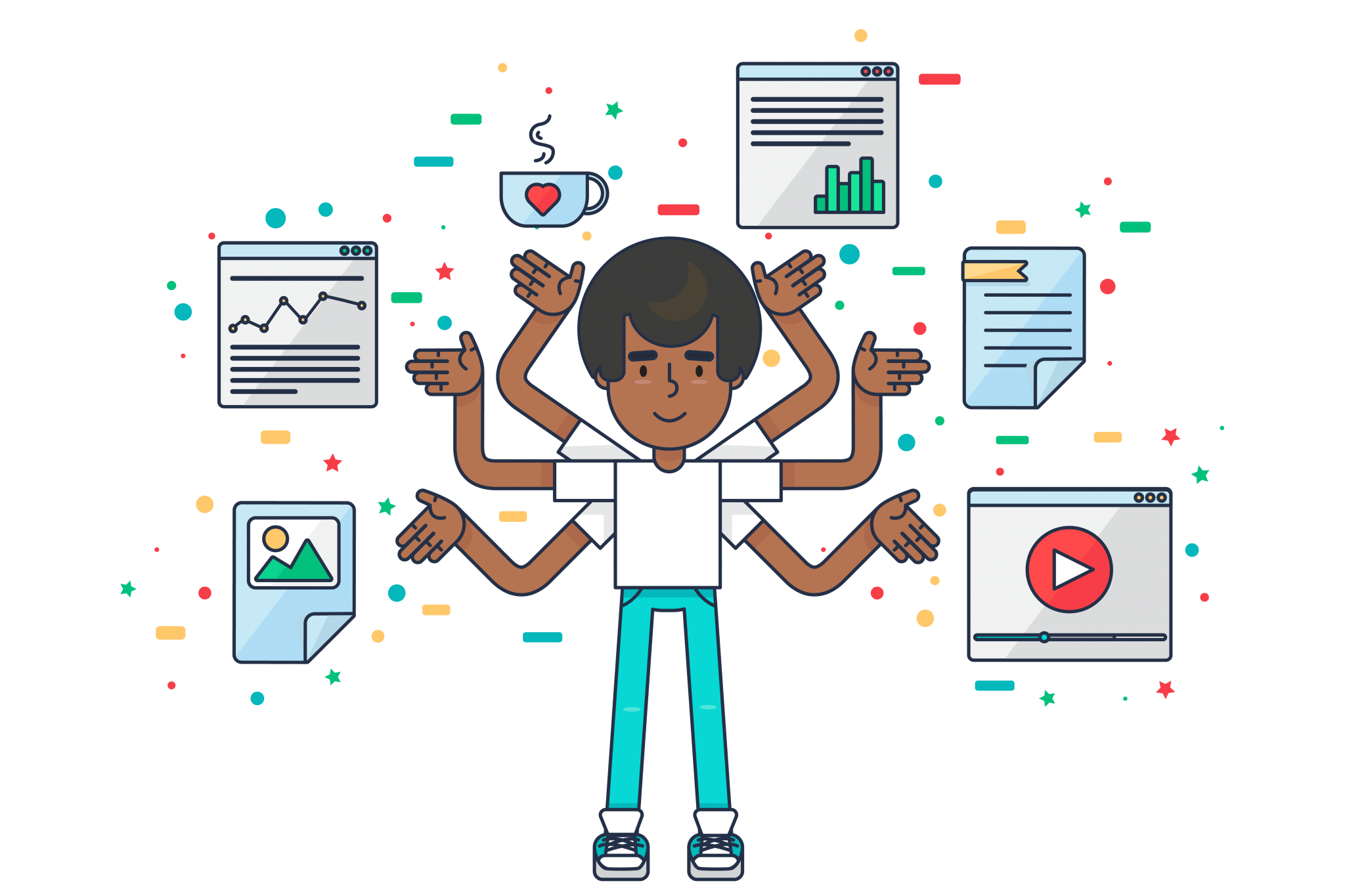 Remote tools for summer interns
As a remote marketing intern, your team will provide a list of programs they use for day-to-day responsibilities. Some popular remote team programs include:
Communication tools
Zoom
Microsoft Teams
Slack
Gather
Google Hangouts
Team collaboration programs
ProofHub
Asana
Trello
Basecamp
ClickUp
Online office suite
Google Workspace
Zoho Workplace
Samepage
Bitrix24
Microsoft Office 365
HR/Time management tools
Bamboo HR
Workday
SAP SuccessFactors
Workforce Now
UKG Pro
File sharing/storage services
Google Drive
Dropbox
Box
WeTransfer
OneDrive
Marketing skills to develop
Aside from networking, internships are notable for teaching candidates essential skills for their chosen careers. And as a marketing intern, here are a few marketing skills and tactics you'll likely learn over the summer:
Digital marketing
Brand management
Marketing analytics
Technical skills (e.g. use of Google Analytics, Adobe Photoshop, etc.)
SEM/SEO & keyword research
Content marketing
Virtualization
Social media marketing
Administrative tasks
Influencer marketing
Newsletter writing & email marketing
You can find free courses on these essential marketing services here.
Will remote marketing internships help me find a job?
A 2019 survey by NACE revealed that 70.4% of interns are offered employment after their internship. What's more, 66.4% of US students in 2019 who had internships were offered work after graduation. That's great news for students graduating in the new 20's, who are facing the worst job market since the Great Depression.
On the other hand, 80.8% of Canada-based apprentices who complete their programs receive permanent job offers. Both Canada and US-based apprentices are also more likely to have higher than median wages. Moreover, occupations with apprenticeships often don't require formal education.
Apprenticeship straight to a job
That freedom to enter apprenticeships, and the higher-than-average employment rate, worked out for Elijah Shoesmith. Elijah spent eight years in administrative healthcare before deciding to study marketing. To supplement his course with work experience, he decided to look for an internship.
After a frustrating search for an internship yielded 0 leads, he signed up for a remote marketing apprenticeship with Acadium.
"It can be frustrating to spend endless hours searching for internships while you're in school. I find that Acadium alleviates a lot of that stress, and the free courses grow one's confidence as you move along."—Elijah on Acadium
Elijah's apprenticeship gave him experience in content marketing and market research. When he wanted to learn more about various marketing concepts, he worked through free courses to help in his tasks. By the end of his three-month apprenticeship, he was offered a full-time position by the same company he apprenticed for.
Need more resources on digital marketing internships?
Here are posts that can help:
Five years in journalism, two in proofreading, and eight in freelance ghostwriting. Creating content that's entertaining, informative, and actionable shapes my writing. When not scrutinizing my copy, I'm likely watching hockey.
Top Marketing Webinars for Digital Marketers in 2023

By attending these webinars, you will have the opportunity to learn from industry leaders, gain insider knowledge, and stay ahead of the competition.

9 Types of Digital Marketing to Choose From in 2023

Digital marketing is a dynamic field that offers diverse career opportunities. From search engine optimization to social media marketing, there are many specializations to explore. Whether you're just starting out or looking to switch careers, this guide will help you find your ideal digital marketing niche.

Subscribe to our newsletter for digital marketing resources
Become a better marketer with our digital marketing resources and tips shared weekly in your inbox.

Build your marketing career for free or find marketing talent on any budget — fully remote.