Getting Unstuck in Your Career: How Corinne Opened up Opportunities, and You Can Too
Corinne had some sales experience, but she wasn't enthusiastic about pursuing a career in sales. She was concerned that she'd be stuck if she didn't gain new experiences to add to her resume. Acadium provided her with the confidence, hands-on experience, and resume needed to make a career change into B2B marketing.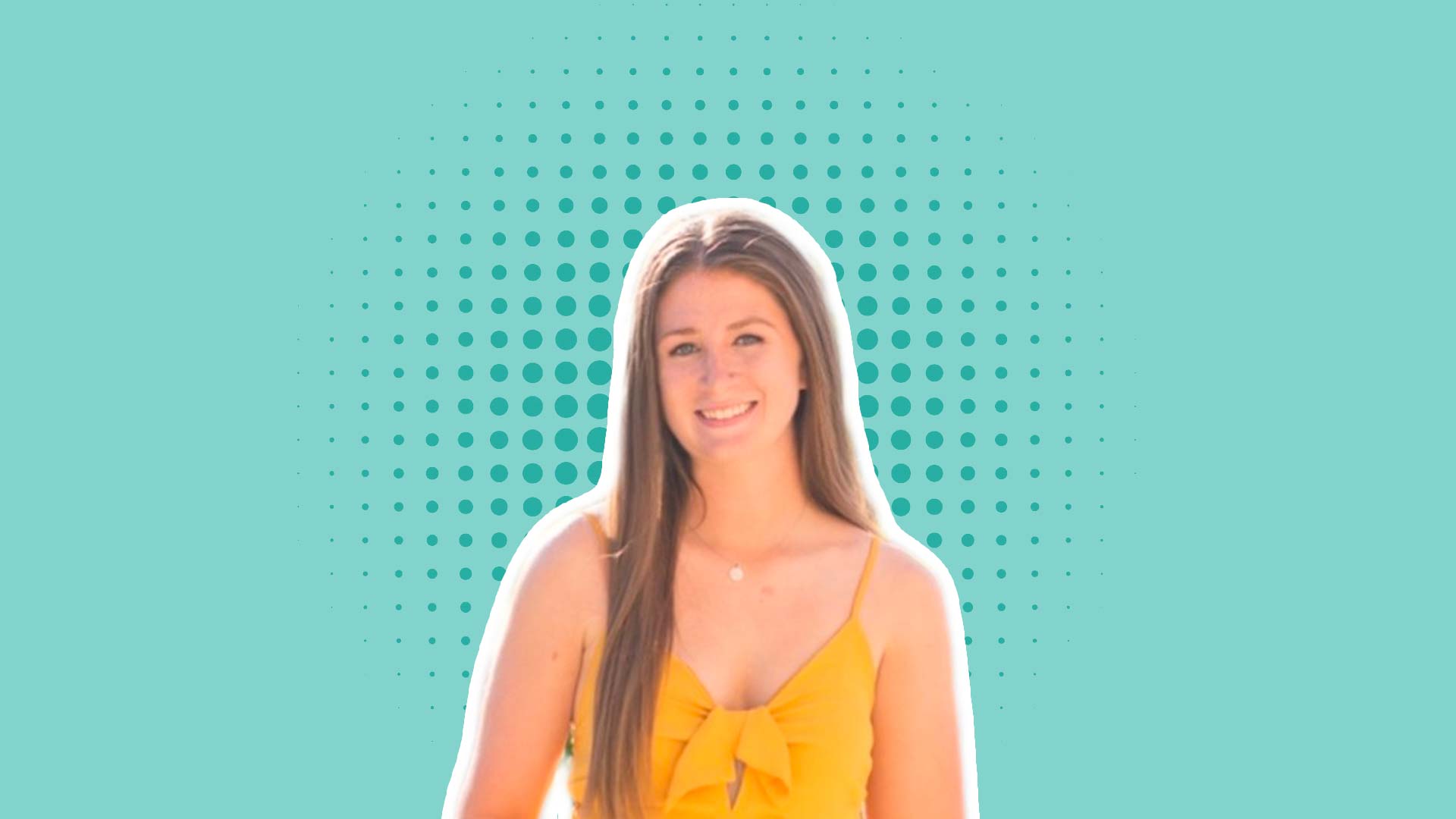 Is your career taking you where you want it to?
What can you do when you're feeling stuck in your career?
If you're a recent grad or transitioning careers, It can feel like you can only get jobs based on your experience and what you studied in school. We don't realize that people rarely end up in jobs related to their degree.
Corinne went to Albright College and graduated in 2019 with a B.S. in business administration focusing on marketing and international Business. She had initiative and knew that to get a job, she needed more experience than her classes alone would provide. So she applied and secured internships.
Corinne's first internship was at a B2B publication, where she would offer safety publication subscriptions to high-risk job fields. Her second internship was as an events and promotions intern at the Reading Fightin' Phils to promote upcoming baseball games. These internships were primarily sales-related.
Corinne felt limited by her internships. Since high school, she's always enjoyed writing and creative work but didn't think she could make a career of it. That was until she realized that digital marketing had the perfect combination between creativity and business practicality. Starting a career in digital marketing was her dream.
How could she return to her creative roots and build a career she was truly passionate about in digital marketing?
Signing up to Acadium to gain real digital marketing skills
When you have no prior work experience, the first step to breaking into a new field is to learn the necessary skills for the job. Following that, you'll need a professional network and experience to land your first interview.
Corinne's innate determination to build a career she'd love wouldn't allow her to settle for the limited experiences her internships offered. She wanted to build a career in digital marketing, and she was going to find a way to break into the industry.
So she went searching online for opportunities to learn digital marketing.
Her search led her to find Acadium. She decided to sign up because she'd be able to meet real business owners, learn digital marketing skills from them, and be mentored by them. Acadium provided the three things she'd need to enter the digital marketing industry:
The skills of a digital marketer;
The professional network to connect you with opportunities and,
The experience sets your resume apart from the competition.
When Corinne was on Acadium, she browsed startups, entrepreneurs, and agencies interested in mentoring digital marketing talent through digital apprenticeships. For three months, she'd be able to learn from them without disrupting her busy school schedule because it was only 10 hours a week. So she created a profile and crafted a bio that showed her eagerness and determination to grow into a digital marketer.
Building your portfolio and resume for a digital marketing job
If you want a resume that stands out, it's better to have live projects rather than made-up case studies. It shows that you've had real clients or projects completed for a business. They're also a great way to strengthen your resume with data about how much you've contributed to a business's growth in sales, leads, traffic, etc. These are all things you need to get unstuck in your career.
Upon completing her three-month apprenticeship, Corinne would receive a certificate, have content to make case studies in her portfolio, and lots of experience to strengthen her resume. When on Acadium, she connected with and started an apprenticeship with Colin Keeley, an early-stage VC, and podcaster who's active within the tech sector in Chicago.
"Working with my mentor provided me with the guidance and instruction I needed to implement my classroom knowledge in real life. Having that experience gave me confidence in my digital marketing skillset and transformed how I stepped into my career.
Together, they worked on a startup Colin was growing at the time. They developed a social media strategy and began executing it. Corinne also crafted long-form blog posts to start building its SEO and organic traffic.
When reflecting on how her experience, Corinne shares,
"It was exactly what I was looking for."
Corinne's experience on Acadium gave her the skills and opportunities she'd need to kick-start her digital marketing career. She'd come a long way since feeling stuck in her career during her previous internships.
You might also like
Getting a job in digital marketing
Corinne's determination paid off. Within six days of her graduation, Corinne had secured a marketing job. Her experience getting real-world marketing experience and skills on Acadium put her ahead of her peers who lacked tangible skills.
She now works within the pharmaceutical industry in marketing, where she helps recruit participants for trials. She's had the opportunity to explore various digital marketing streams like social media ads and email marketing. These opportunities have allowed her to write and bring creativity to her role. She's also been surprised to learn that she enjoys the analytical side of marketing as it enables her to measure her marketing projects and improve.
"Working in digital marketing is just as fast-paced and exciting as I had anticipated. It is a career I feel can take me to so many different places, and the digital world is growing more each day. I hope to continue moving up the ranks and eventually oversee a wide range of teams and projects."
Corinne also finds it rewarding to work for a company that is at the forefront of finding solutions to the COVID-19 pandemic.
How to make a career switch into digital marketing
Are you like Corinne—feeling stuck in your career?
When asked to share her advice for others trying to start their digital marketing career, Corinne recommends doing the following:
"Take it upon yourself to dig in and find resources to learn digital marketing."
"Take the initiative to make things better for that company during your apprenticeship."
"Don't put it all on your mentor to tell you what to do. Seek out solutions for them, and they'll trust you with more responsibility."
Corinne also shares what she likes about having a career in digital marketing:
"Digital marketing is a way of connecting with the world. It allows me to participate in daily content feeds, get feedback from local and international consumers, and approach my work in both a creative and analytical way. Digital marketing has a lot of opportunities and is not one size fits all. The flexibility allows my career to grow and change along with me."
You might share Corinne's determination to build a career you'll love when you feel stuck in your career. If that's the case, to gain the skills, experience, and network that will make the differences that matter start exploring apprenticeship opportunities today. Start an apprenticeship's that will teach you skills like:
Oh, and it's totally free! If you are feeling stuck in your career then we'll see you inside.
Ryan Carruthers is the Content Marketing Manager at Together Software, a company that builds software to help enterprise companies run effective mentorship programs within their organizations. Ryan was an Acadium apprentice and leveraged his apprenticeship experience to get a job at Together.
Top Marketing Webinars for Digital Marketers in 2023

By attending these webinars, you will have the opportunity to learn from industry leaders, gain insider knowledge, and stay ahead of the competition.

9 Types of Digital Marketing to Choose From in 2023

Digital marketing is a dynamic field that offers diverse career opportunities. From search engine optimization to social media marketing, there are many specializations to explore. Whether you're just starting out or looking to switch careers, this guide will help you find your ideal digital marketing niche.

Subscribe to our newsletter for digital marketing resources
Become a better marketer with our digital marketing resources and tips shared weekly in your inbox.

Build your marketing career for free or find marketing talent on any budget — fully remote.