Bringing Ideas to Life: Top 8 Things a Graphic Designer Does Every Day
Interested in becoming a graphic designer? If you've got a knack for design and technology, this creative field might be perfect for you.
But, exactly what do graphic designers do, and how do you become one? In this article, we take a look at eight main tasks a graphic designer performs every day. We've also included tips on how to begin a new career in graphic design, as well as examples of inspiration to get you started on the right footing.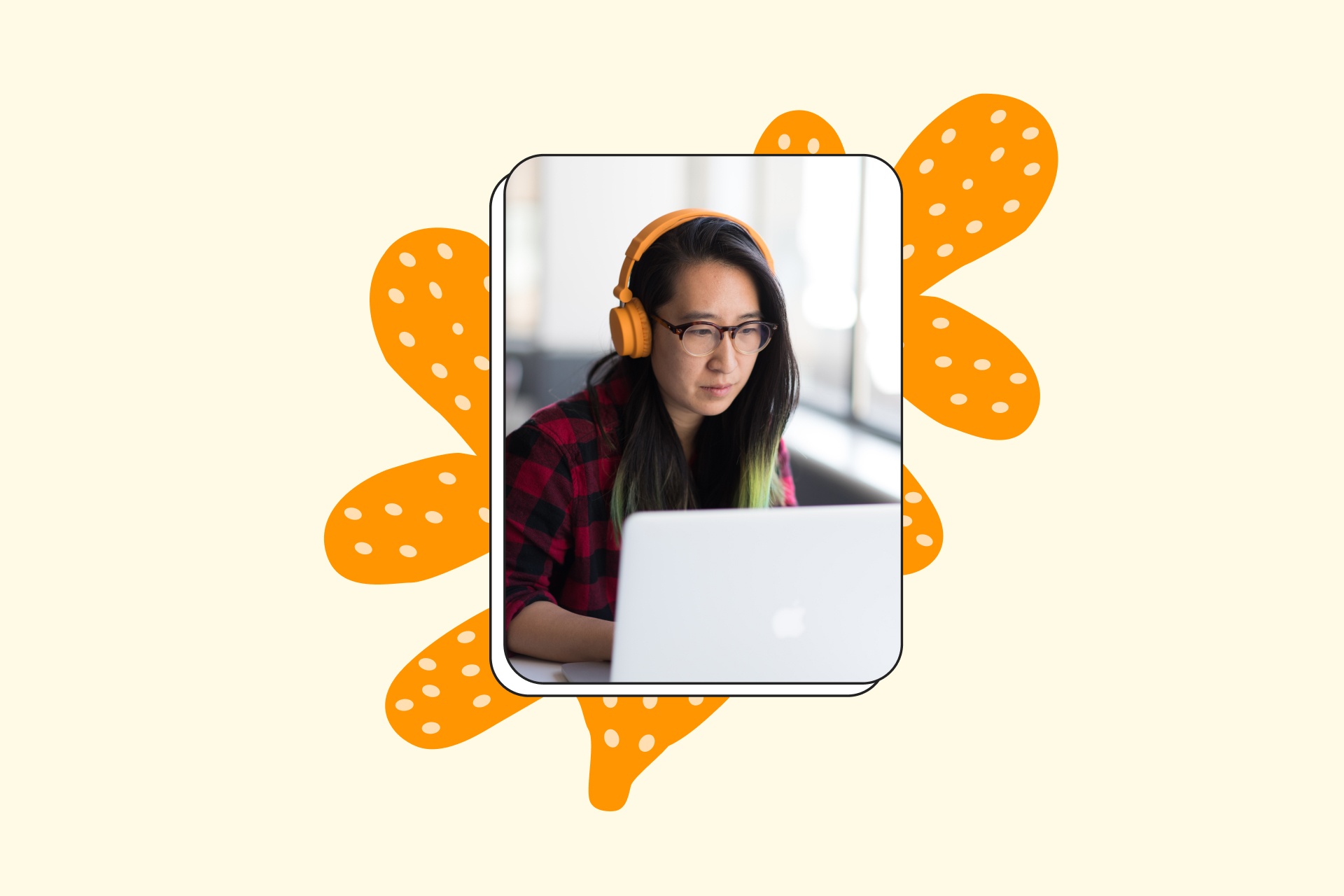 The world of graphic design is evolving every day. From the creation of televised and print media to the implementation of visually aesthetic imagery used to evoke emotion on social media, graphic designing is one of the fastest-growing industries today.
So, you might be asking yourself, what does a graphic designer do? In essence, a graphic designer's entire job is laid out in the job title. They design graphics. Pretty simple, right?
What is a graphic designer?
The goal of a graphic designer is to convey information visually through photos and art.
Graphic designers work in magazines, advertising agencies, and marketing firms, creating posters, bus wraps, billboards, packaging, logos, and marketing materials. It also involves selecting photos and typefaces and creating layouts for advertisements, annual reports, brochures, magazines, and other projects.
When it comes to their average salary, the US Bureau of Labor Statistics (BLS) reports that graphic designers earn $53,380 a year, or $25.66 an hour. Pay levels for those working in advertising and public relations tended to be higher.
How to become a graphic designer?
While it might seem like a relatively simple concept, becoming a successful graphic designer is not as easy as most would think.
Developing a career in graphic design involves much more than simply possessing a creative mind and photoshop. Although, that can sometimes be all that is necessary when pursuing a life in freelance graphic design.
Creativity and artistic ability are just two of the tools in the belt of the graphic designer. While these tools might be crucial to a project's success, there are a few more tools the graphic designer should possess.
1. People skills
The ability to bring things to life is a relatively solo task, but graphic designing often requires collaboration, networking, and connecting with clients to better understand their ideas.
Without the people skills required to do all of these, graphic designers will find themselves with plenty of ideas with no one wanting to use them.
But people skills aren't enough in the graphic designing industry. Beyond your resume, you will also need to demonstrate some soft and hard skills required in this career.
Soft Skills
Graphic designers use text and images to communicate ideas. It is therefore essential to have good communication skills for this job.
There are times when designers have to explain a design decision to someone who doesn't understand it. They'll also need to be good in writing and presentation skills.
Creative thinking is essential for graphic designers. It is their responsibility to convey ideas creatively through text and images.
In order to serve their clients, they need to come up with creative solutions. For example, they might have to create an image that helps sell a product or promote a company's mission. This example scenario alone requires a mix of creativity and problem-solving.
It is common for graphic designers to work on multiple projects at once. Since this is generally practiced in the workplace, time management skills are crucial.
In order to meet all set deadlines, graphic designers should be able to multitask, juggle multiple assignments, and handle multiple projects in a timely manner. With so many project management tools out there such as Hive, Asana, and Monday, it is so much easier to collaborate with teams and handle multiple design tasks.
An effective graphic designer is a strategic thinker who considers how certain design elements work together while adhering to design standards. It involves brainstorming, thumbnailing, evaluating designs, and performing market research.
An effective design brief solves a client's problem– they need something communicated, and the right design will do that.
A graphic designer uses problem-solving skills throughout the design process. Depending on the client's needs, this may involve troubleshooting design issues or revising designs.
Hard Skills
The ideation process involves generating, developing, and communicating new ideas. This is the first thing a graphic designer must do when starting a new project. Creating an idea involves four steps: research, development, evaluation, and application.
Graphic Designers use a variety of techniques and skills for ideation. An example would be a mood board and a thumbnail.
Mood boards are visual representations of new ideas and communicate the direction or tone of a project. A thumbnail, on the other hand, is a quick sketch that approximates a design's layout, including key elements like images and headlines.
Graphic Designers must have a strong understanding of design principles. Different elements will be used strategically throughout their work to convey the message they intend to communicate.
In order to create visually appealing and well-structured designs, graphic designers must combine lines, colors, shapes, space, texture, typography, scale, dominance, emphasis, and harmony.
Graphic design relies heavily on typography. Good typography creates meaning and invokes a feeling, while a poor one can turn customers off.
It is essential for graphic designers to have a wide range of skills, including font selection, kerning, tracking, and leading.
Technology has become an integral part of graphic design in today's society. A first step in becoming a designer is to become comfortable with design software, such as Quark, InDesign, and Adobe. Many companies use this software to produce digital prints.
If you are designing graphics for websites, you should also be familiar with web design. Creating a successful website requires knowledge of multiple programming languages (such as HTML, CSS, etc.) and content management systems such as WordPress.
Clients and employers often rely on graphic designers for branding. To work with a brand effectively, they need a deep understanding of its unique characteristics.
Once the brand has been created, it needs to be brought to life with logos, colors, typography, illustration, photography, graphic elements, and more. Designers create work that speaks to the right audience and is consistent across platforms.
In spite of the rapid growth of digital design, designing for print is still a valuable skill. A graphic designer should be familiar with bleeds, slugs, crop marks, and fold marks, as well as ink limits, dots gains, and transparency.
Additionally, they should be familiar with different file formats, color schemes, paper sizes, weights, and stocks.
It is possible for graphic designers to stay competitive in the field by acquiring UX and UI skills. In order to create visually appealing and functional designs, Graphic Designers need to understand UX and UI.
Knowing graphic design fundamentals will allow graphic designers to better collaborate and communicate with UX and UI Designers.
2. Education
Unfortunately, even though art is heavily reliant on the natural talents of the artist, an education with certificates and or degrees opens up many more doors.
Not only will education help you learn the ins and outs of the programs you will use every day, but it will also serve as proof for prospective clients that you can do what you say you can.
Also Read: Get Into Graphic Design Without a Degree
3. Experience
The truth is many people aren't always able to devote the time and money to become your clients. As you attempt to utilize your skills and expand your business as a graphic designer, your clients will want to see your previous successes before hiring you for their projects.
Real-world experience will help you consolidate your theoretical skills and begin to translate them into meaningful, practical skills. As a result, you'll be able to talk more about them during interviews, and of course, this will make you more comfortable while you wait for a chance to earn a real salary.
Getting into graphic design
Graphic design skills, education, and experience will set you up for a successful career in graphic design.
Something to consider is that education is not always required when you have an impressive portfolio and experience. It should be seen as something that opens up doors and assists you in reaching your goals.
If you're fresh out of education and are struggling to find yourself clients, then an apprenticeship might be the perfect stepping stone to launch your career!
You'll work with experienced professionals to gain knowledge and skills that are often difficult to learn on your own or in the classroom. Most importantly, you'll begin your collection of completed work and projects: a catalog that can be used to verify skills to future employers, helping you land a dream job.
Acadium Apprenticeships
Gain graphic design experience
Work with a mentor for 3 months and gain the graphic design work experience you need to get hired. 100% remote and always free.
8 things a graphic designer does every day
Creating compelling and artistic messages through imagery in media is just one thing the graphic designer does on a daily basis. In order to truly become successful in the industry, a graphic designer will do these 8 things every single day:
1. Network
Creativity and being an artist are often viewed by the artist and the world as very solitary practices. As a graphic designer, you will have to put this desire behind you as you seek to become successful in the industry.
Connecting with other designers and professionals within the industry will open up doors to jobs, clients and professional development that you would have otherwise not known were available to you.
Graphic design is not just an opportunity to showcase your artistic ability. Unless you get a job working with a third-party agent that connects you with real-business owners to gain experience or you work for a company creating solely for them, you will need to expand your network so that your business thrives.
As discussed above, a graphic designer needs good communication skills to build up a network of clients, industry contracts, and other professional designers.
When first starting out, this may seem daunting: with no existing professional contacts in the industry, getting started as a novice graphic designer may feel like an impossible task.
Fortunately, apprenticeships offer a great way to start getting experience within the graphic design industry and building a professional network.
By undertaking an apprenticeship, in addition to learning the skills and gaining the experience that will shape your career, you'll build a professional network.
A network of mentors and industry professionals who can guide you throughout your career, in addition to providing you with job opportunities or recommendations.
2. Professional development
Keeping up with the trends and pop culture is an absolute must for graphic designer that wants to remain relevant and useful for their clients. The industry is constantly evolving, and it is up to graphic designers to make sure that they are keeping up with every change.
These changes aren't exclusive to what is "in" at the moment. Media tools, formats, and standards are constantly changing to meet the requirements of the various mediums your designs will be used.
On top of that, inspiration can be a tricky thing, and keeping yourself up-to-date with the industry can be difficult. Fortunately, there are many websites and forums for graphic designers to learn from fellow designers, such as Dribbble, Behance, and Artstation.
You'll be able to see what graphic designers are working on, and which tools they're using to get their projects done.
Being too far behind will essentially make you ineffective as a designer when the next big update happens. Constantly educate yourself on the new tools and trends that are emerging daily.
3. Practice discipline
Any self-employed freelancer or business owner knows that working for yourself means creating and following your schedule. Timelines and delivery dates are something you create, and you don't have a boss whose responsibility it is to make sure things get done. You are the boss.
Physical and virtual calendars, alarms, reminders, journals, sticky notes, determination, and self-discipline are necessary to meet the deadlines you create for yourself and your prospective clients.
Without these things, freelancers or apprentices will obtain jobs and not have the ability to meet the needs of their clients or employer, which can harm their careers and reputations within the industry.
4. Collaborate
Different than networking, collaboration involves connecting with other designers and individuals within the graphic design industry to ensure the successful creation and distribution of the media you are creating.
Some of the projects you are tasked to complete cannot be done by you alone. You may need to connect with other artists, animators, digital professionals, vendors, and possibly many others so that your project is completed.
During the design process, the team can send updates, receive feedback in real-time, and change the design as needed. The team's feedback is also used to develop strategies and plans.
The design industry relies heavily on teamwork and collaboration to ensure efficient safe and fantastic results.
5. Time management and scheduling
Much like practicing discipline, time management requires the graphic designer to create schedules and plans so that their time is utilized efficiently. Since most graphic designers operate in a freelance capacity, it is necessary for them to mark all their progress deadlines and due dates on a calendar.
The final deadline is not the only date that is important. Batching your work and tasks in manageable chunks and meeting your self-imposed benchmarks are essential when it comes to being a successful graphic designer. It is much like running your own business.
6. Create
Using your creative genius and eye for what is visually appealing, you will create compelling graphics every day.
No, you won't necessarily be pumping out finished products on a daily basis, but you will be at your computer, notepad, or sketchbook working on designs and creations that will be used by your clients in their operations.
This is the part where you get to utilize your artistic talents and passion to create for your clients.
In order to convey your message, you must create graphics in an understandable and appealing way so that they can be understood and appreciated. Each project will test your skills and abilities as an artist.
7. Revise
Graphic designers create many drafts and not every creation is acceptable to them as an artist nor is every submission accepted by the client. This requires you to constantly edit and revise your creations.
As an artist, getting your creations ripped apart by clients can be pretty defeating. Sometimes you will put your heart and soul into a project, just for the client to say, "did you even pay attention to the brief?"
Rejection and complete reworks or extensive revision are just part of the gig. Be prepared to make whatever changes the client may want.
8. Deliver
This is sometimes the scariest part about being a graphic designer or working for yourself in general. Even if you have the utmost confidence in your abilities as a creator, you don't always know how the client will feel.
Even if 100 out of 100 deliveries resulted in a very satisfied client, the fear of rejection is still there.
Pushing past the fears and submitting the masterpiece that you created is an everyday part of being a graphic designer.
Your clients are eagerly waiting for your deliverables and are not likely to be as picky as you are when you are creating them. Of course, be ready for rejection, but don't be surprised when your client happily accepts your creations.
Bonus: Release the artist in you
As an artist and creator of a career, you use your artistic abilities to meet clients' needs.
This can still be an outlet for your artistic nature but be prepared to utilize your skills in a more controlled environment where you won't necessarily be feeding your artistic side. This can be daunting and quite frankly emotionally and mentally draining.
Taking the time out of every day to create for yourself is essential to being successful as an artist. This doesn't necessarily involve creating something. Artistic release or expression can be done however you'd like.
Painting, reading, singing, meditating, or some other form of artistic release will help prevent burnout and keep you performing well for your clients and yourself.
Frequently asked questions
1. Do I have to be able to draw to be a graphic designer?
No, you don't have to be able to draw to be a graphic designer. Most graphic design jobs do not require drawing skills. Since most graphic designers use design software, mastering the software is more important than being able to draw well.
Creating drawings can certainly help you plan concepts, but it's not necessary. Some designers start their design process with sketches, but you prefer to create mockups in design software. Most of the time, there will be no drawings involved in the final design product.
2. Are graphic design jobs in high demand?
Yes, graphic design jobs are in high demand. In fact, according to the 2021 Occupational Outlook Handbook by the U.S. Bureau of Labor Statistics, graphic design employment is expected to grow by 3% between 2020 and 2030, slower than all occupations combined.
Over the next decade, graphic designers will have about 23,900 openings on average each year, despite limited employment growth.
The Career Foundy report also mentions that motion graphic designers are most in demand in AI companies, the entertainment industry, startups, marketing firms, creative agencies, digital journalism organizations, and e-commerce platforms.
3. How long does it take to become a graphic designer?
It depends. Whenever you want to learn, how much time you have, and how much you want to get a job, it's up to you. Although, it usually takes between six months and five years to become a graphic designer.
If you feel like you're ready to get started with your career in graphic design, then Acadium Plus program is the perfect place to start. You'll get access to expert coaches and personalized learning plans that will guide you step-by-step to your first job and the start of your new career.
4. Is graphic design a career worth pursuing?
If you're interested in making a mark in this industry, then the answer is a resounding "yes."
An artist can enter the graphic design industry in a variety of ways. There are many opportunities available. As technology continues to dominate, the job outlook also gets better. Because of its branding power, businesses also value design.
Starting a career as a graphic designer
Getting into graphic design is easier than you think. There are lots of ways to get into the field, but many wannabe designers get stuck at the beginning.
So to help you get started, follow these quick-start tips:
1. Get to know the principles of graphic design
As mentioned above, an understanding of graphic design principles is the first step toward becoming a graphic designer.
It is important to craft your design carefully. This involves lots of planning and requires expertise in applying design theory and principles.
Graphic designers should also learn several important elements such as color, dominance and emphasis, harmony, lines, scale, shape, space, texture, and typography. Each of these elements impacts a design and influences the way an audience perceives it.
2. Become more proficient with software
It is not enough to learn about design principles and soft and technical skills of graphic design; you also need to master the required design applications to achieve the desired results.
Before learning other software, choose one to master first. Learning all types of software simultaneously may lead to confusion and take you off track.
3. Create a portfolio of your work
Prepare a portfolio of projects you want to do when you're hired. For example, if you're good at designing logos, do more Logo design projects.
Show more examples of your editorial layouts if you like working for the magazine industry. If you wish to show different projects, you can show that too.
Doing actual design work is the best way to learn and build a portfolio. Many crowd-sourcing sites such as Acadium allow you to get involved in real client-based projects. Put your focus on strengthening your designs, not on winning.
4. Make your own website
In order to maintain a continuous dialogue with other people interested in your work, you need a platform to express yourself online. We're not just talking about Twitter accounts or Facebook pages.
A potential employer will expect you to have your own website to showcase and discover your creative projects. It is so simple to create a portfolio website with sites such as Squarespace, Webflow, Wix, etc.
5. Get social proof by completing an apprenticeship
Competitive apprenticeships are a great way for graphic designers to gain the necessary skills required to work with clients as well as develop their portfolios for the future.
With Acadium's Apprenticeship Program, for example, you can become an apprentice and work with a business owner who will mentor and guide you in your career.
This apprenticeship will take you 10 hours a week over three months to complete, preparing you to apply for paid graphic design jobs afterward. Who knows–you might even be offered a full-time position by your mentor.
Once you gain enough experience and you have a few testimonials and samples under your belt, you can use them to market yourself when applying for graphic design jobs. Here's an example testimonial from one of our clients:
"Today I'm recognizing our team member Joseph Udoka @jtudoka, Joseph is a BA graduate of Agricultural and Environmental Engineering from the University Of Ibadan in Nigeria. 
Most recently, Joseph has been working to develop new skills in communications and marketing, looking to grow his hands-on experience. 💡
Joseph is a hard worker who is a valuable team player at AL Media where he works as our Graphic Designer. 🎨🖌
Joseph has been a major aid in building the Humans and Elephants Documentary Facebook presence, increasing followers by 300% month over month.
Joseph's also been instrumental in helping me join new podcasts as a guest and help source guests for my own show. 👏
I've worked with Joseph through Acadium @acadiumofficial, a Canadian-founded SaaS. 🎊"
-Alex Leonard
6. Keep going!
Working for yourself or as an artist can be extremely fulfilling. Doing what you love every day while getting paid for it seems like a dream for most. With the right focus and determination, you can put your skills to use and make your dreams a reality.
Get connected with other professionals and designers within the industry so that you can make your graphic design goals a reality. Occupational freedom and utilizing your skills and passion is now an attainable career path.
Start moving toward your career goals as a graphic designer. Become an apprentice or become a freelancer with Acadium today.
Princess "Ji" Kang is a staff content writer at Acadium who unveils complicated topics about digital marketing. She's been wordsmithing for various brands and industries for nearly 6 years, after earning her Master's Degree in English Language and Literature along with her Digital Marketing certification. Her work has appeared on sites such as asksebby.com, wellpetcoach.com, Ready Home Singapore, ThePerfectMedia Group, and more. You can find her at her home mini-library reading, sipping hot coffee, or playing with her cats in her downtime.
Top Marketing Webinars for Digital Marketers in 2023

By attending these webinars, you will have the opportunity to learn from industry leaders, gain insider knowledge, and stay ahead of the competition.

9 Types of Digital Marketing to Choose From in 2023

Digital marketing is a dynamic field that offers diverse career opportunities. From search engine optimization to social media marketing, there are many specializations to explore. Whether you're just starting out or looking to switch careers, this guide will help you find your ideal digital marketing niche.

Subscribe to our newsletter for digital marketing resources
Become a better marketer with our digital marketing resources and tips shared weekly in your inbox.

Build your marketing career for free or find marketing talent on any budget — fully remote.