12 Best Productivity Software for 2021
Working together online shouldn't be a reason for stress. Especially today, when productivity software and collaboration tools abound for organizing remote teamwork. Advanced marketing software makes it easy to manage tasks, communicate with colleagues, and track performance. Don't be afraid to experiment, try different digital marketing tools, delegate, and get more productive!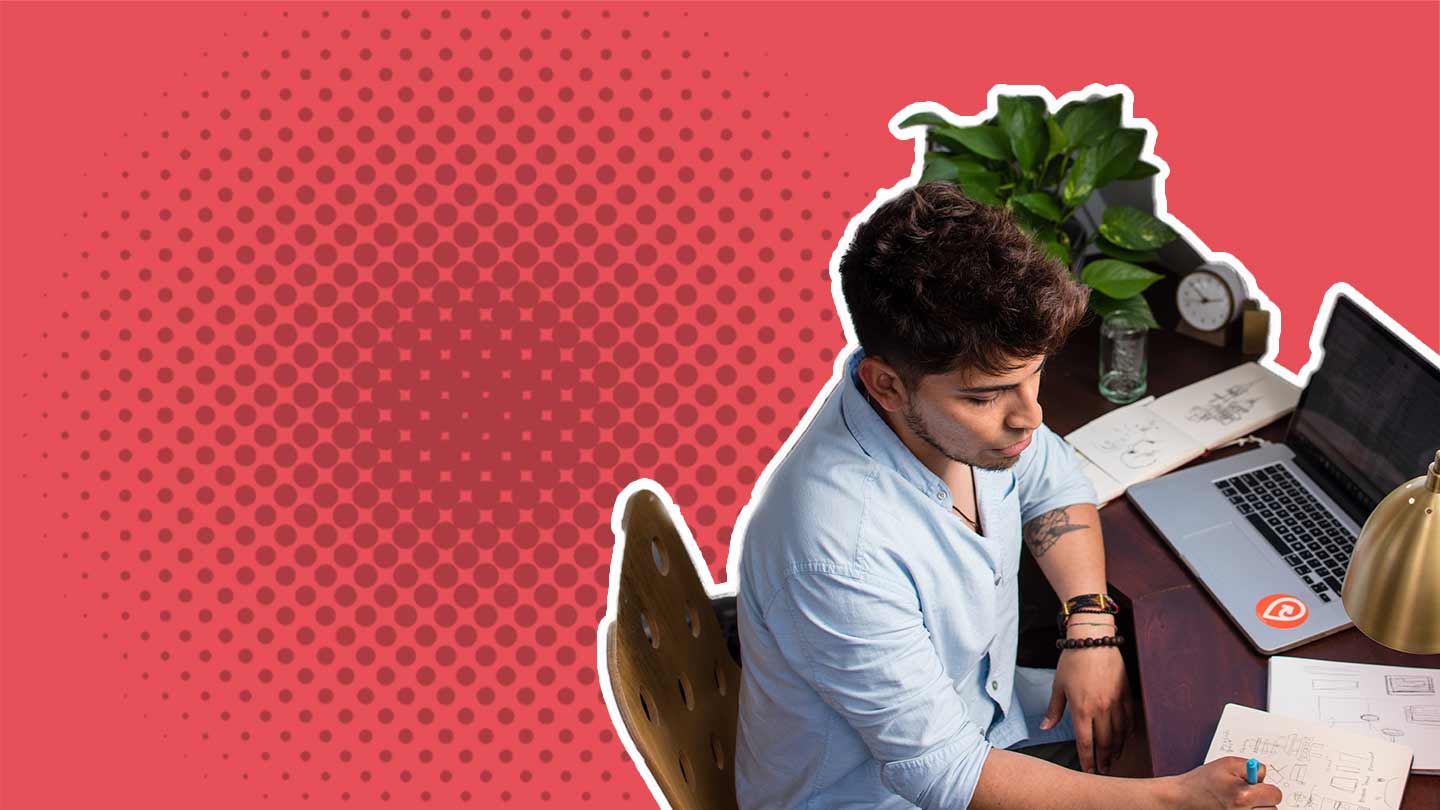 Productivity software is key for any team in 2021 working on creating content. Some companies hire one person responsible for their content marketing campaigns. And there are some advantages to this, including maintaining absolute control and mastering a unique voice and vision. However, if only one person is working on your content, you will miss out on the benefits of working together.
For the ultimate productivity boost, get an apprentice at Acadium. They can get marketing tasks off your plate, giving you more time and energy to work on high-value business activities.
Collaborations assume that you will have multiple people working together on a single piece of content, typically, for your brand. In some cases, it may be people from your organization, influencers, or even competitors.
Why collaborations are effective
Resources. Collaborations are an ideal way to share resources and complement each other's areas of expertise. For example, if you are good at research and your co-author is particularly good at creating images, you can work together and combine your areas of expertise to create exceptional infographics.
Perspectives. You will be able to include more perspectives – and, thus, provide a more comprehensive view of your topic.
Audience. Last but not least, if you work with two (or more) influential people in the industry, you will instantly increase your potential audience and readership. For example, if you become an influential partner with 10,000 social media followers, when your work is completed, you will instantly receive up to 10,000 additional showcases. This makes collaborative content a powerful tool for attracting promotions and links.
Next, you can use services such as InviteMember to take advantage of paid Telegram subscription bots and receive regular income from these followers.
What kind of content can you create this way?
Mutual research. Original research is always a thorough archetype. One of the disadvantages is that original research takes a lot of time and/or money. You will need the right tools to work with, at least one data analyst, and time to collect and analyze this data. However, if you have more than one organization working on the same project, you will be able to share the cost of the research, or, if you are ambitious, you may be able to double the scale of your research. 
Interviews and panel discussions. If you are interested in doing a collaboration with a smart influencer, then think about an interview or panel discussion in a Q&A style. Think of your questions in advance and then record the interview in audio or video format. When you are done, you can edit it, write a transcript, and publish it. Your interviewer will most likely want to share this with their subscribers, so choose someone with significant social influence.
Podcasts. Podcasts are incredibly popular these days, and their popularity continues to grow. If you are interested in a casual form of content that you can regularly release with another participant, a podcast is a perfect format. You can chat regularly with your co-host on topics relevant to your industry, promote, and distribute it together.
Part I and Part II. If you are interested in the benefits of working together but don't want your voices to collide, consider writing the "first part" of a two-part series and passing the baton to your employee for the "second part." This is a good way to link your blogs, plus, you can easily share traffic in this way, too.
The partnership between spheres. If you have experience with a single content medium, look for partnerships with someone who owns an additional type to produce a multimedia part of the content together. For example, you can pair with a visual wizard and provide a written piece of content. As you well know, strong visual effects can help some of the content become viral.
Influencer Quotes. You can also collect quotes from a number of popular bloggers, rather than working with them one by one. The best way to do this is to ask an open-ended question, for example: "What is your main recommendation for _____?" and send emails or messages on social networks to collect answers. And then it is simply possible to make publications based on answers.
Prospects for employees. If you are interested in demonstrating the strength and general nature of your brand, you can invite your employees to share their individual views on one position. For example, you can ask your team members to share "day-of-your-life" pictures of what they are doing for the organization as a whole. Use this type of content sparingly because it may not be as valuable to the end-user as original research or interviews.
Case studies. Finally, think about partnering with one of your clients to create an in-depth case study. You can cross-publicize your brand in your work while showing what your brand is capable of.
According to Develux now, let's take a look at some of the most useful productivity software that your team should consider using in 2021.
Here's our list:
12 productivity software for 2021
A project management system used by digital marketing teams for effective project management, task setting, planning, and time control.
The interface is quite simple and intuitive. The functionality includes a Gantt chart and Kanban boards, as well as many labels and statuses for project structuring. You can also provide your clients with access to the project and tasks for joint discussion. Automatic reports on time costs and the number of completed tasks are generated automatically.
You can integrate Worksection with the company's website, schedule tasks in the mobile app, which also facilitates the process of remote work.
One of the advantages of this messenger for instant communication with a team is speed. It's fast and has long gone beyond the usual chat. In addition, Telegram differs from similar messengers in that it has better security and confidentiality of correspondence. And you can delete your messages for both sides.
You can create your own channels and attract subscribers, as well as create a chat room bot, which greatly increases productivity and does a lot of work for you.
It is possible to create small groups and supergroups with several thousand members. Telegrams support a large number of file formats for sharing, including audio records.
There are many free stickers and emojis, plus, you can create your own stickers as well. Telegram is cross-platform, available for iOs and Android, and there is also a web browser version.
Everything is simple and clear with this cloud data storage. Your data is available online 24/7/365, wherever you are. Available free of charge, 15GB on disk and plans allow you to expand your cloud storage up to 30TB.
You can expand and store documents of any format, structure your data into folders, and download both individual files and entire folders.
Google Docs is a set of basic office programs that are available for online editing:
Edit Word text documents, Excel spreadsheets, PowerPoint presentations, and other files wherever you are. This is convenient for copywriters, content editors, editors of technical tasks, and other work processes.

Generate reports and provide access to the client via links, with the ability to edit or view only.

Use the mobile application, which adds mobility to your work while being somewhere outside, without your laptop at hand.
TickTick is a workflow and task organization productivity software that allows you to create lists in collaboration with other team members. You can assign tasks to specific teammates, mark priority levels, and set reminders.
Moreover, TickTick is available on all platforms – Windows, Mac, Android, iOS, Apple Watch, as a Chrome and Firefox extension, and an Outlook plugin.
Other benefits of this program for productive work are as follows: 
Mobile widgets, as well as Siri and Quick Ball settings;

Turn to-do lists into tasks in just a few clicks;

Achievement assessment that helps track time and tasks;

Performance statistics generation for simple workflow control;

Pomodoro Technique with peaceful White Noise for background operation.
TickTick is completely free. But there is also a paid version that includes additional features like access to all calendar features and settings, more lists and tasks, common projects, and the ability to track progress. The price of the annual Premium plan is $27.99.
Zoom is a leading service in the field of video conferencing and online workshops. It has enhanced the security of video communications and allows you to save records, exchange files, and share the screen.
Zoom features a mobile application, as well as browser extensions, additional plugins for working with Microsoft Outlook, IBM Notes, Intel Unite, and iPhone or iPad.
If you want to effectively communicate with a huge number of people, Zoom is the way to go. A free version allows you to host up to 100 participants, 40-minute group meetings, and unlimited one-on-one meetings.
If your business is dependent on video conferencing, then GoToMeeting is a good alternative to Zoom and the right tool for online collaboration. The main advantage of this service is that participants do not need to create an account to join the conference.
With this tool, you can organize online meetings in HD format with high-quality sound. Team members can join the call by dialing the conference line or simply by answering the phone with the "Call Me" function. The screen sharing option is also available.
Other benefits of this program to work with are as follows:
An ability to spend unlimited time and number of online

meetings 

An ability to create a permanent link for regular meetings;

All data is protected by risk-based authentication, SOC2 and SSL  certified data centers, and Advanced Encryption Standard 265 (AES-265);

Join or organize conferences on the go using mobile apps (Android/iOS);

14-day free trial and 24/7 customer service online or by phone.
The $12 per month Pro plan contains all the necessary tools for organizing conferences, including the features mentioned above. However, it allows hosting up to 150 participants.
If you have more people in your team (up to 250) and also need additional services such as unlimited cloud recording, transcripts, and add-on integration, you'll need to upgrade to the Business plan, which costs $17 per month.
Corporate messenger that allows you to communicate via text messages in chat-channels, share files, make audio and video calls.
The basic functionality of this productivity software is the channels, each of which is a private or group chat. You can create an unlimited number of internal corporate channels for projects, departments, teams, tasks, subjects, etc. The channel's content is visible only to its participants and may be either public or private, with access by invitation.
The push notifications system in Slack marks different types of messages in its channels – intended for all and addressed to specific participants – with different icons. You can tag any user in the app (@username) and invite them to a certain channel. Other types of notifications are also available: email, desktop, etc. 
In slack, text messages are not the only way to communicate – you can also use audio/video calls and video conference mode with screen sharing. Slack also features integration with Zoom, Cisco Webex Meetings, Microsoft Teams Calls, Google Hangouts, and BlueJeans. 
Companies can choose one of 4 plans, including a free plan with basic functions, which runs without time limitations. There are clients for all popular operating systems – macOS, Windows, Linux, iOS, and Android.
Monday is a productivity and project management software with instant messages and task boards. The interface of the system has a simple and visually appealing design, which makes the work on a project transparent and understandable for all the participants.
Ready-made customizable templates along with a drag-and-drop function make the workflow much easier to configure. You can customize virtually every field including branding, whiteboards, user profiles, etc. Monday allows you to easily control task deadlines and projects, automate repetitive actions, and communicate with colleagues by exchanging instant messages under their tasks.
The benefits of Monday are as follows:
14-day free trial and 30-day money-back guarantee;

Video lessons for new users;

Mobile app access;

Extended functionality with the integration of Gmail, Slack, Google Calendar, Github, etc.;

Reviews and reports in regular and time charts;

TLS and AES encryption for reliable data protection and two-factor authentication.
Prices for paid rates depend on the number of users. Basic packages will cost $24 per user per month.
NextCloud is an online platform for remote work. The main function is to store data in the cloud. The platform can be hosted, which makes it an excellent solution for companies that require additional security. Since data will be stored on your own server, leaks and other security threats are minimized.
With this productivity software, you can manage your calendar, files, email, contacts, activities, and media downloads in one place. The tool also allows you to create, share, comment, and edit documents together with other team members. 
The advantages of NextCloud are as follows:
Open source code;

Neat and intuitive interface;

Automated repetitive tasks;

Desktop and mobile versions.
Basic plan costs $45/user/year (100 users) and $35/user/year (200 users). If you plan to use NextCloud, you can host it on a Hostinger cloud hosting server for only $5.75 per month.
Trello is an example of an excellent online tool for project management and collaboration. For each project, an online Collaboration Board is created, where job cards, organized in lists, are placed. The drag and drop function of the card allows you to perform tasks and monitor the process. 
You can easily invite your colleagues to use the Board with a username via an email invitation or a link.  
The Board can be private, team, or public. You can customize the background and colors. Team members, labels, checklists, deadlines, and attachments can be added to the job card. In addition, you can use various additions such as Dropbox, Google Drive, Slack, and many others to improve performance.
The advantages of Trello are as follows:
Ready-made Board templates;

Intuitive interface;

Mobile apps for iOS and Android;

Butler Tool (a built-in workflow automation tool);

Two-factor authentication included even in the free plan.
An unlimited number of personal boards, cards, and lists. However, additional security features, unlimited whiteboards, and improvements are available only to paid package owners. 
The Business Class plan costs $9.99 per person/month. The price of the Enterprise package varies from $17.50 (20 users) to $7.38 (5,000 users) depending on the number of users.
At Acadium, we match online business owners with aspiring digital marketers for three-month remote apprenticeships to help them launch or grow their careers in a rapidly changing job market. Our apprenticeships are unpaid to make them more accessible to our aspiring digital marketers who are looking to launch their careers without any experience.
The Acadium Plus program offers an enhanced learning experience for our job-seekers by offering personalized skills development, career coaching, and job search support. For businesses, Acadium is the best place to work and build relationships with talent at a low cost. They also have a suite of productivity software tools to help make communication as seamless as possible.
Work experience. Real-world experience is the best way to prepare candidates for the rapidly changing job market of today. Their apprenticeships are unpaid to make them more accessible to aspiring digital marketers who are looking to launch their careers without any experience. The Acadium Plus program offers an enhanced learning experience for job-seekers by offering personalized skills development, career coaching, and job search support. 
Connections. industry professionals are waiting to make connections with you, support you in your job search, and help you move with your career. Get your recommendation letters, job referrals, and mentorship.
Which productivity software are you using?
Working together online shouldn't be a reason for stress. Especially today, when there are many productivity software for organizing remote teamwork. Advanced marketing software makes it easy to manage tasks, communicate with colleagues, and track your performance. Don't be afraid to experiment, try different digital marketing tools, delegate, and stay productive!
Ryan Carruthers is the Content Marketing Manager at Together Software, a company that builds software to help enterprise companies run effective mentorship programs within their organizations. Ryan was an Acadium apprentice and leveraged his apprenticeship experience to get a job at Together.
Business Growth, Career Prep

What is an SEO landing page & How to Build One? [Step-by-Step Guide]

Learn the ins and outs of SEO landing pages and how to build one with our step-by-step guide. Discover the key elements and best practices for creating a high-performing landing page that drives conversions and improves your search engine rankings.

Introduction to Transactional Emails in Email Marketing

Have you ever heard about transactional emails? Do you know they are different from marketing emails? This article is your complete guide to transactional email definition and best practices to send such emails. We have also shared real-life transactional email examples for better understanding.

Subscribe to our newsletter for digital marketing resources
Become a better marketer with our digital marketing resources and tips shared weekly in your inbox.

Build your marketing career for free or find marketing talent on any budget — fully remote.