6 tips you need to know on how to become a digital nomad without risk
Are you tired of your 9-5 job? Would you like to have the freedom to travel? Here are the 6 tips on how to become a digital nomad without taking a huge risk.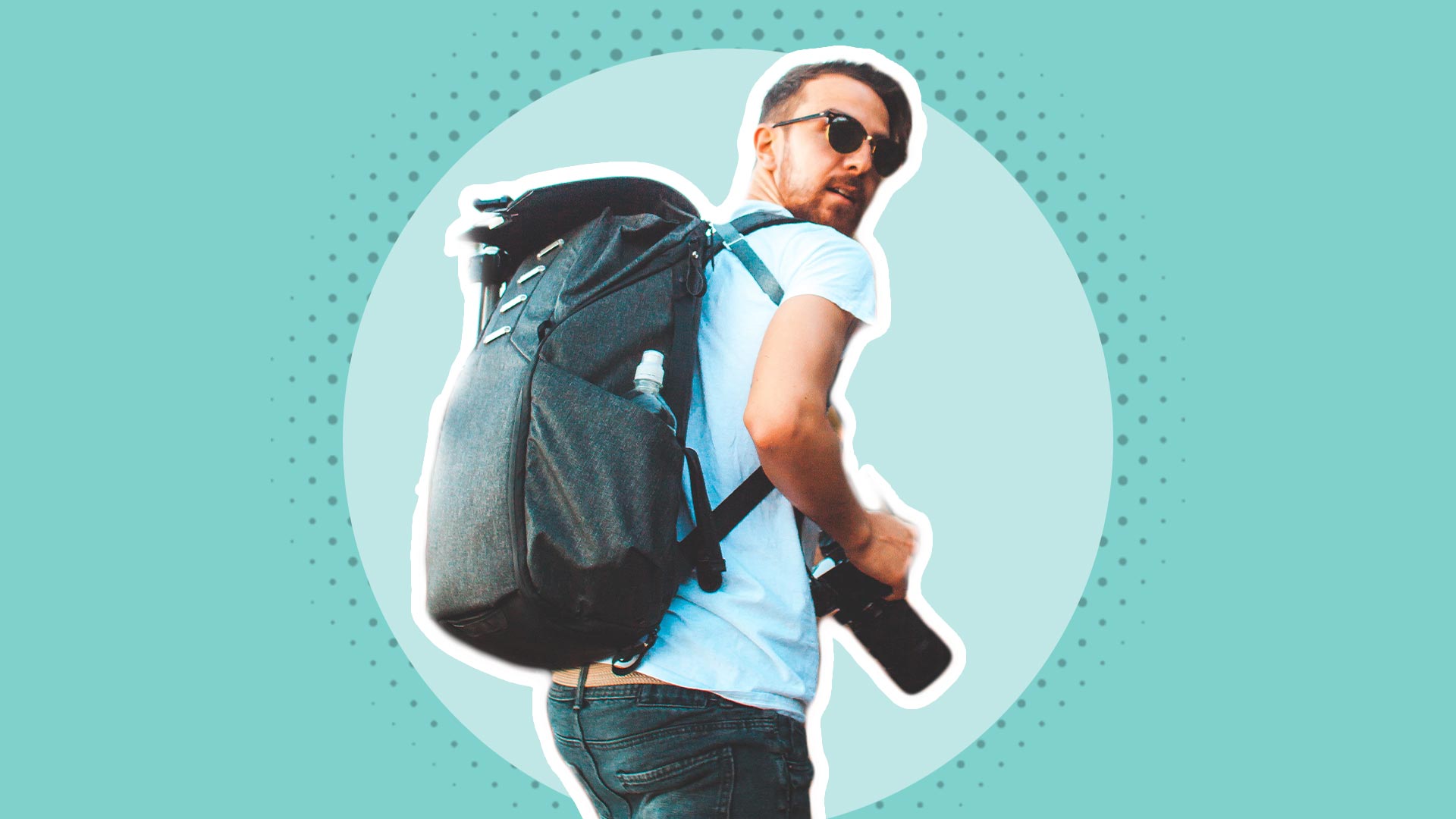 Are you tired of your 9-5 job? Have you had enough of toiling away for someone else's dream? Would you like to have the freedom to travel more and for as long as you want without having to take leaves? 
Are you considering turning your life into an adventure and how to become a Digital Nomad?
Well, you're not alone. So many people have been in the same situation as you and, despite the difficulties, have decided to take the leap.
Though you have an advantage, they didn't have this post.
A couple of months ago, I was looking into the digital nomad lifestyle. I was working my fingers to the bone to fulfill someone else's life dream while my 9-to-5 job completely burned me out. Completely jaded, I was desperate to pack my bags and leave for my next trip.
Travelling has always been my greatest passion, but I've never had enough vacation days to really travel to my heart's desire. I decided to look into becoming a digital nomad. But the problem is I am and have always been an ultra rational person. I needed to do this right. I began gathering information on how to take the leap in a fairly safe way. 
It took me a couple of months to collect all the info I deemed necessary and even to compile this list for other aspiring digital nomads like yourself.
So, without further ado, here you have six things you need to consider before making the big move:
1. Find a working-from-everywhere job.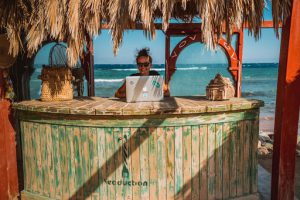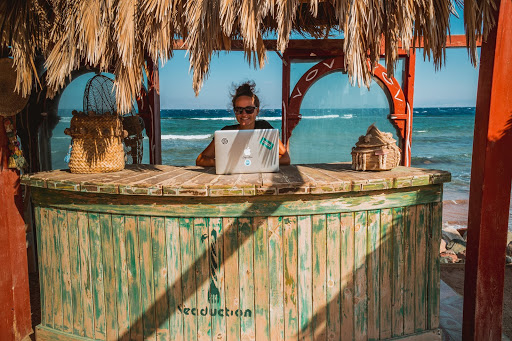 Take note, I didn't say a "remote" job, but a "working-from-everywhere" job. You may be thinking, "What's the big deal? I have been working remotely throughout the COVID-19 pandemic. I'll tell my employer that I will continue to work remotely even after the pandemic is over." Sorry to crush your dreams, my friends, but that won't be the case. A work-from-home job is not the same as a work-from-everywhere job, and many employers are quite wary about letting you travel the world while working for them permanently.
Suppose your company lets you do it, great! Most companies don't allow remote jobs. But, don't get your hopes up and set your plans in stone before chatting with your superiors about the feasibility of going fully remote.

It's not really about turning your current job at your current company into a permanently remote role. It's more about finding a new job for an already completely remote company (if you like being an employee) or even joining the "dark side" and becoming self-employed.
That could mean working as a contractor for different companies, or creating your own business, working directly for different clients. In both cases, you'll be paying for your own taxes, health insurance, pension plan, and so on.
Luckily enough, nowadays, there are plenty of websites that can help you find these kinds of jobs, especially if you are keen on digital marketing, graphic and web design, and all kinds of jobs related to IT. 
If your career isn't in one of these fields, but you're really passionate about becoming a digital nomad, you can always learn. Digital nomad uses the internet for online courses, webinars, and other resources to sharpen their skills. 
There are even platforms where you can learn and put theory into practice, all for free and with a professional mentor. So if you are dying to become a Digital Nomad, your only limits are time and willpower. 
2. Choose your first location wisely.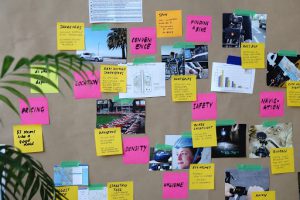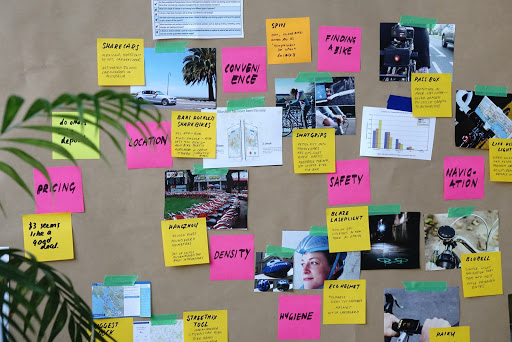 You may or may not realize it now, but choosing your first location is of paramount importance. The success of your entire digital nomad experience may depend on that. You may not want to repeat the digital nomad lifestyle because of a bad experience. It's obviously a psychological thing, but bad first experiences are hard to forget. 
So whether you want your first destination to be a place you have already been to or somewhere completely unknown, do your research and take into consideration some important things. Where will you live, work, eat (especially if you have dietary restrictions), and hang out?
Also, check out beforehand if there are digital nomad communities or special accommodations where digital nomads can live and work together.
Whether you are the most introverted individual in the entire world who enjoys staying and working all alone, an extreme extrovert with plenty of friends back at home, or somewhere in between, you will need someone to talk to in person. Someone who can help you out, hug you, or lend a shoulder to cry. 
After all, we are all human, and being far from home is not always a piece of cake. It's also helpful to note that sharing accommodations with fellow digital nomads make it much easier to save money and time looking for affordable places with a good Wi-Fi connection.
3. Fix the paperwork.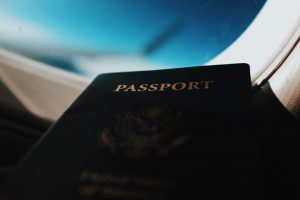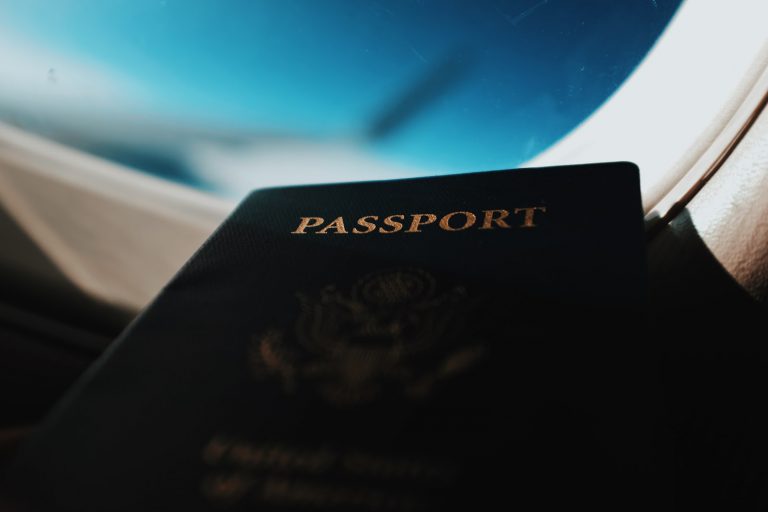 Once you've decided where to go on the first step of your nomadic adventure, you need to figure out what kind of visa you'll need to enter, stay and work in the country you chose. 
Recently, certain countries, such as Georgia, Estonia, Barbados, and Portugal (to name a few), have decided to adopt more favorable policies toward foreigners who chose to stay and work by offering a digital nomad or remote working visa.
In some cases, for instance, in addition to a travel visa, you may be required to provide "proof of onward travel" to make sure you aren't attempting to move there on a tourist visa and never leave; as is the case for New Zealand, United Kingdom, United States, Brazil, Indonesia, Costa Rica, Peru, the Philippines, and, depending on the airline you use, Thailand, Mexico, and Panama.
So be careful and, again, do your research well in advance. You really don't want to spend your time and money getting plane tickets, setting up accommodations, and getting ready to start your journey only to be denied boarding. You also don't want to spend hours in an immigration office trying to explain your case. 
4. Get proper health and travel insurance.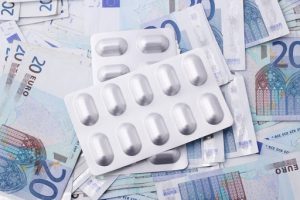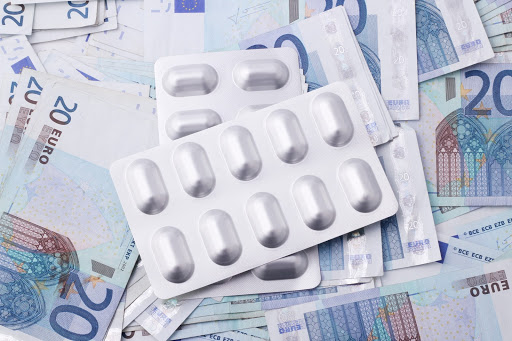 This is especially important for people who had benefited from public health insurance back in their home countries. 
After all, we are all humans, and we could get sick after trying a deep-fried scorpion in Thailand or get robbed during that amazing hiking tour. You must stay one step ahead of all that.
It may seem like a waste of money because you never get sick, your immune system is unbeatable, and so forth. But keep in mind that we all feel invincible until something bad happens. And if something bad happens to you while you're far from home, with no friends or family within reach, it won't take long for that something to turn into something terrible. So please, spend a few extra bucks on healthcare.
If you already have private health insurance, check out what is included. Some of them have your back even outside your home country. If your current insurance plan doesn't cover your activities outside your own country, you might want to start looking into other options.
If you're going to be covering your own insurance, I suggest checking out Safety Wing. It's global health insurance covering everything from the common flu to COVID-19 as long as you are outside your home country. If you're working for a remote company and they're covering your insurance, ask them to check out Remote Health, also by Safety Wing.
5. Learn how to pay your taxes.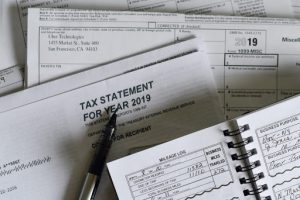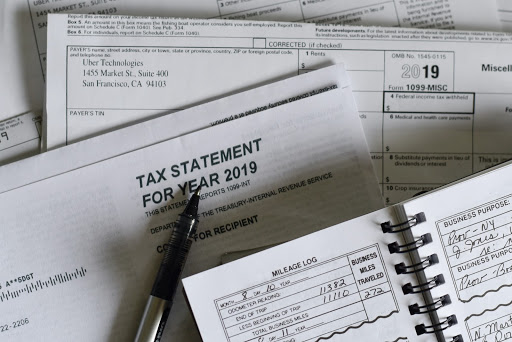 There is no need to file a personal tax return in most countries; you will owe no taxes if your income is under the tax-free threshold or if you've only received employment income. That said, you may still want to file a tax return if you've qualified for a rebate (almost any expense you incur in the name of earning your living is deductible) or a refund. 
Though, that every country has its tax system, and that's why it's not always easy to understand where you can/need to file it.
While the US levies tax based on citizenship, most other countries worldwide have either residential and territorial tax policies.
Countries that impose a tax based on residence generally impose taxes on income earned by residents of their country, no matter where that income is earned. As long as you stay within the country for more than 183 days (6 months), you'll be considered a resident. That's the case for countries such as Australia, China, Japan, and Mexico. 
Countries that operate on a territorial tax system impose taxes only on income earned within their jurisdiction, for example, Costa Rica, Hong Kong, and Singapore.
The United Kingdom imposes somewhat of a mix between residential and territorial tax. Generally, the UK charges tax residents on their worldwide income, while non-residents only earn income in the United Kingdom.
Once again, that said, do your research well in advance or ask for professional help to be 100% sure.
6. Find a good internet connection.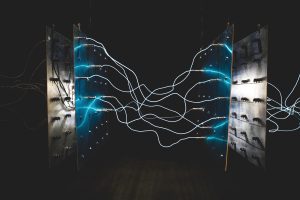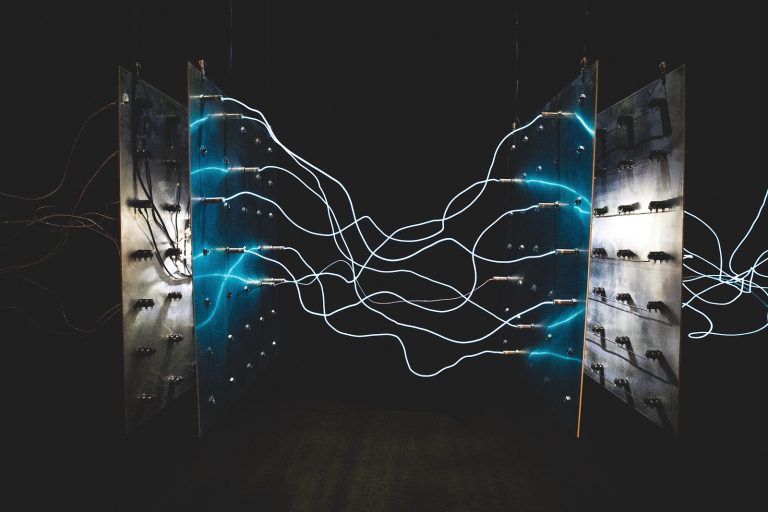 Depending on your job (and in most cases), you will need fast and stable internet to properly do your job. 
As mentioned before, looking for specialized digital nomad accommodations (sprouting like mushrooms) is definitely the easiest solution. It might not be the cheapest or the most enjoyable, especially if you're an introvert or want your own space. 
Some good alternatives could be:
Finding a shared working space where you can work and hobnob, if you like, without having to share your personal space;

Buying a local sim card and using your phone as a mobile hotspot;

Getting an international sim, with the advantage that you won't need to buy a new one every time you move;

Renting a mobile hotspot device, aka MiFi, a portable router that works through a local SIM card; and
So what now?
Don't be scared of taking the plunge; take your time to sit down, do your research, and make an informed decision.
Being prepared for all possible contingencies and having them all mapped out will make you feel more confident about your decision to give your life a turn and make you face possible setbacks with a totally different mindset.
A mindset that will allow you to enjoy one of the best experiences of your life fully.
---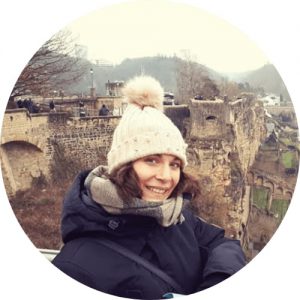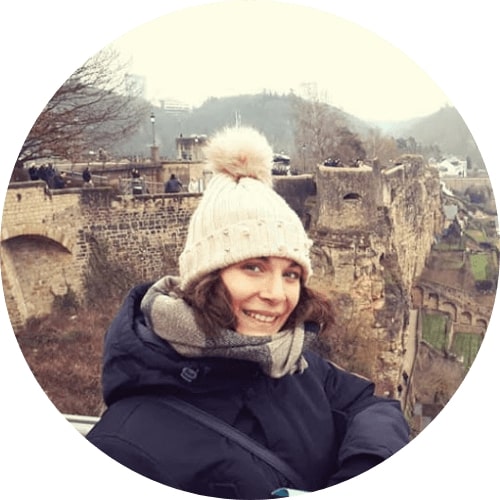 Alessia Floria:
Italian based in Ireland, been to 21 countries and lived in 4 of them. Digital Nomad in the making due to COVID-19. Travel is my passion, in addition to yoga, music, and cooking. Currently working as a freelance WordPress website designer & marketer. Visit my website to know more. 
Starting your career in digital marketing can be a daunting and overwhelming journey. Don't let that stop you from joining an industry that offers variety, excitement, and endless growth opportunities. Check out The complete guide to starting a career in digital marketing if you want to get everything you'll need for your journey. 
If you want to build the in-demand skills necessary for today's market learn more about Acadium digital apprenticeships. Create a profile to begin matching with mentors. Sign up for our newsletter below to stay up to date on the latest opportunities. 
Ryan Carruthers is the Content Marketing Manager at Together Software, a company that builds software to help enterprise companies run effective mentorship programs within their organizations. Ryan was an Acadium apprentice and leveraged his apprenticeship experience to get a job at Together.
Top Marketing Webinars for Digital Marketers in 2023

By attending these webinars, you will have the opportunity to learn from industry leaders, gain insider knowledge, and stay ahead of the competition.

9 Types of Digital Marketing to Choose From in 2023

Digital marketing is a dynamic field that offers diverse career opportunities. From search engine optimization to social media marketing, there are many specializations to explore. Whether you're just starting out or looking to switch careers, this guide will help you find your ideal digital marketing niche.

Subscribe to our newsletter for digital marketing resources
Become a better marketer with our digital marketing resources and tips shared weekly in your inbox.

Build your marketing career for free or find marketing talent on any budget — fully remote.