The Complete Guide to Starting a Career in Digital Marketing
If you're looking for a career that will provide you variety, excitement, and learning opportunities, digital marketing is a great career to pursue. You will be joining a diverse industry that can take you along many different paths working in virtually every industry and finding endless opportunities for growth.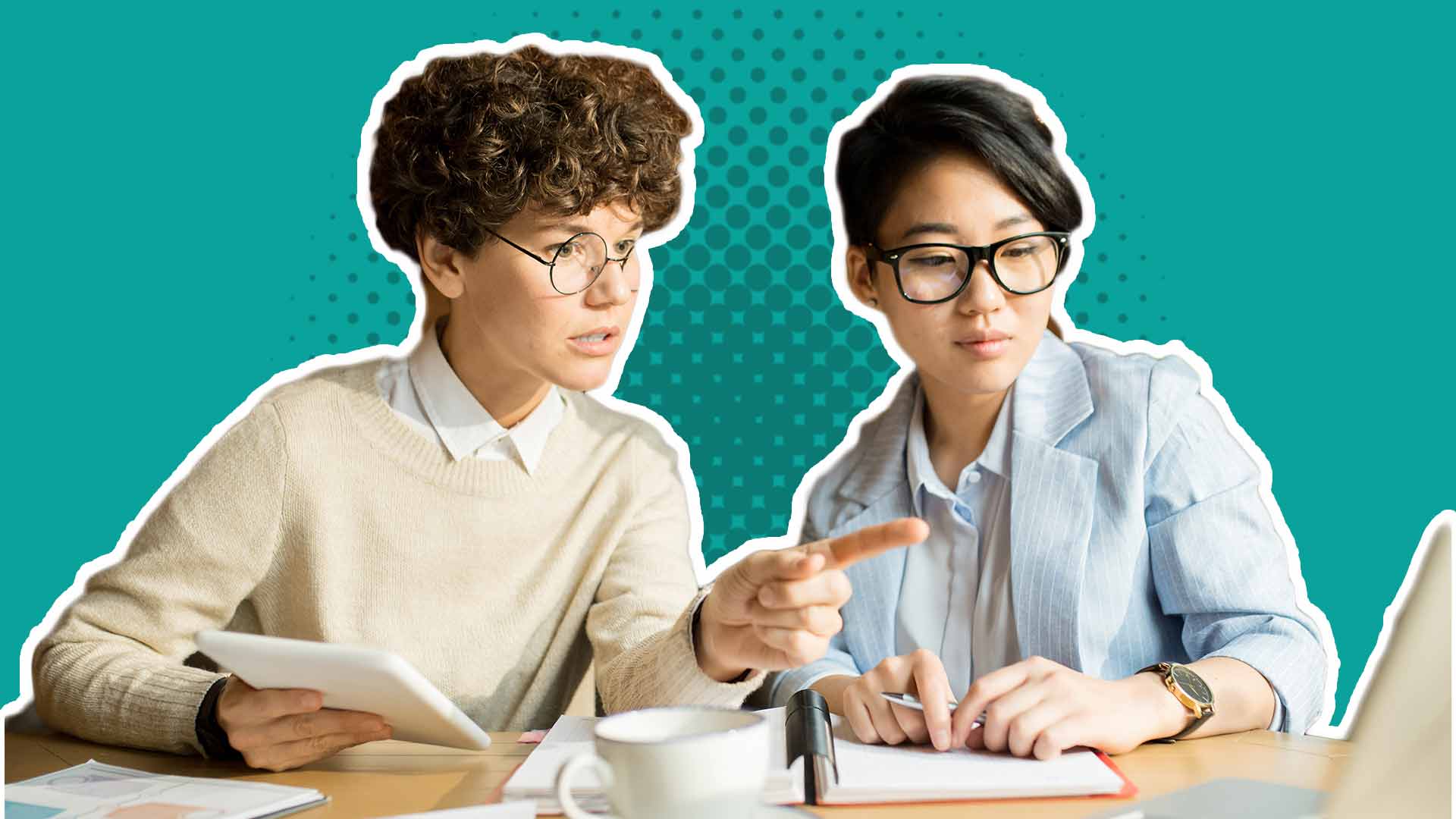 Table of contents
Why Digital Marketing Is a Good Career to Have
If in 2021 you're looking for a career that will provide you variety, excitement, and learning opportunities, you may be asking if digital marketing is a great career to pursue. Digital marketing is a great career. This field never existed 60 years ago. The internet revolutionizes the way we communicate. But also how businesses can sell their products and services to the right people. If the internet is sticking around – which we think it is – then digital marketers will be in demand. 
You also don't have to wait to become a digital marketer. You can begin learning the skills that make successful marketers online. Additionally, as a digital marketer, your career can take many different paths. You can become a digital nomad, work as a freelancer, start your own business, or work for a company. Whatever path you decide, you can be sure that you'll constantly be learning and growing as the internet changes and new opportunities and challenges emerge.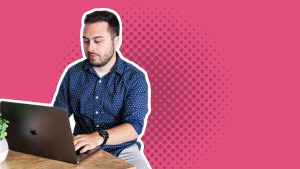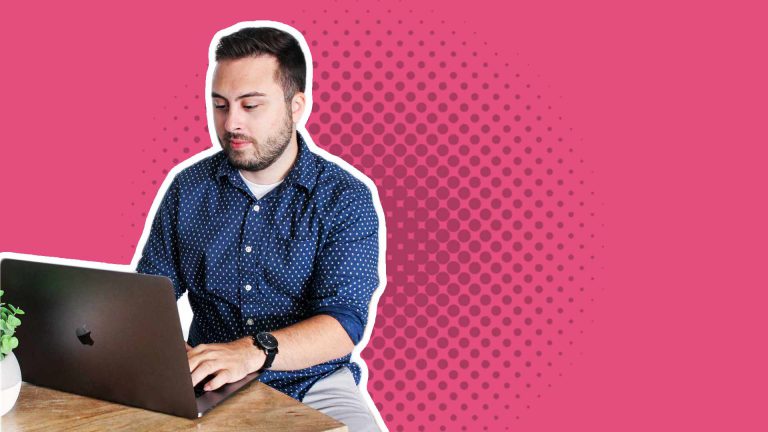 What Are the Pros and Cons of a Career in Digital Marketing?
The pros are:
Youthful career

 – When it comes to the digital marketing career outlook, it's worth noting that by the year 2023, it's predicted chief marketing officers will devote almost 

$150 billion

 of their marketing budget to digital. If you leave this guide remembering nothing else, remember that companies will always need help selling their products and services in new and creative ways.

Businesses need digital marketers

 – Every business needs digital marketers to attract and retain customers. You know what that means! Digital marketing is the most in-demand career in 2021. 

Remote

 – Yes, that is correct! You can become a digital nomad. You can literally work from anywhere. All you need is a laptop and an internet connection. 

Flexibility

 – You can work depending on projects or hours. It comes down to what you want. 

Growth

 – So, you want to know how much you'll get paid as a professional digital marketer… As a digital marketing manager, you can make roughly $72,015 a year, according to

Glassdoor.
The cons are:
Systems are crucial

 – You need structure. Many digital marketers with no structure eventually fail. What do you mean by structure? You must have actionable goals. And with actionable goals, you need to know that results don't show up immediately. For example, when optimizing the SEO of a website, results may take three to six months to take place.

Technologies always update

 – If you're comfortable using a tool and it becomes out of date, don't be surprised. Technology evolves and changes. Regardless, adapting to change is crucial to becoming a successful digital marketer.

Always learning

 – Learning doesn't stop when you graduate college; it's just beginning for digital marketers. You have to keep learning every single day. New technology, new strategies, and new industries will break you or make you better.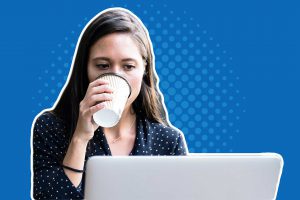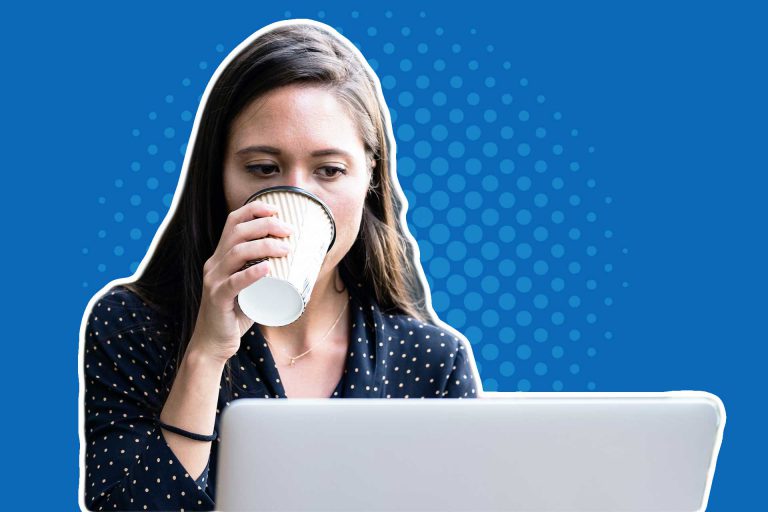 What Kind of Work Does a Career in Digital Marketing Entail?
There are so many different marketing domains, and they all seem to intersect with one another. Once you get a grasp on understanding website development, for example, you realize how important an understanding of SEO is to make sure people visit that website. 
In any beginner's guide to digital marketing, it's important to lay the foundation of what it is you'll actually be doing. Digital marketing is an umbrella term for activities done by businesses online that will lead to more customers.    
Different types of digital marketing include:
Inbound marketing;

Outbound marketing;

Search engine marketing;

Email marketing; 

Content marketing;

Influencer marketing;

Social media marketing;

Account-based marketing;

And so much more…
In Each of These Different Types of Marketing, You'll Have to Know about Things Like:
Search engine optimization;

Copywriting;

Video marketing;

Relationship building;

Different advertising managers;

Marketing analytics software;

A keen understanding of psychology;

And a host of tools to manage it all. 
Every area of marketing is well documented and learnable, but it is always changing. You can learn about each of these areas online by signing up for boot camps, acquiring certifications, networking, completing digital apprenticeships, and consuming stacks of books related to digital marketing. 
Digital marketing can be an overwhelming industry and can make you feel like there is too much to know. 
Some Advice
Natasha Erdmann, one of our Acadium Plus graduates who is building her digital marketing career, shares some good advice. For those at the beginning of their marketing career and are feeling overwhelmed, she recommends focusing on soft skills before hard skills. She says:
"I've been floored by the attitude that everyone in the community has when it comes to technical experience. It boils down to this: it isn't everything. Sure, you need to understand how to develop skills like building personas and campaigns to do the work. It's equally important, though, that you know the soft skills that are harder to teach."
Technical Skills Will Come with Time
The technical skills you need for a career in digital marketing will come. You must understand how to communicate with others and how to be persuasive. Understanding some psychology and what makes people tick are soft skills that will set you apart.
After you've understood the soft skills necessary for a successful digital marketing career, you will naturally learn the tools that marketing professionals use. Knowing how to use an ad manager or Google analytics is not an end in itself. The tools are there to help you execute your understanding of digital marketing and the overarching strategy. Don't get trapped in learning a bunch of tools – they will probably be out of date soon anyway. Understanding the principles of digital marketing, however, won't change.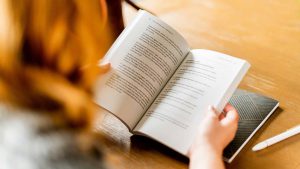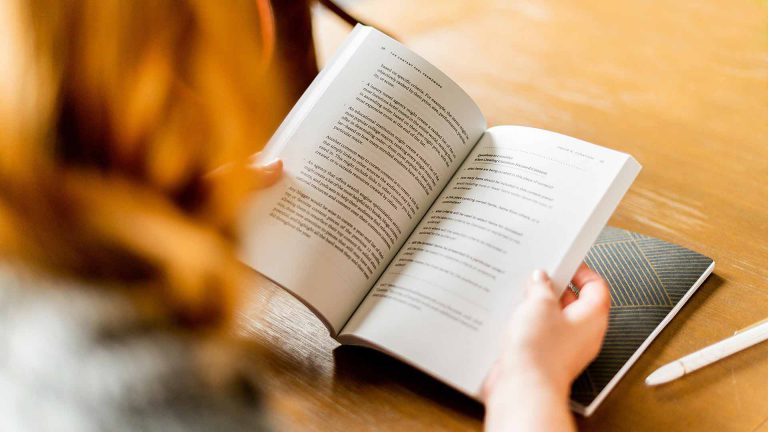 Best Marketing Books for Beginners
Master the Foundations of Digital Marketing
For those just starting, it's helpful to go back to the timeless laws of marketing. That's why we recommend The 22 Immutable Laws of Marketing: Violate Them at Your Own Risk by Al Ries, Jack Trout
"You can build an impressive airplane, but it will never leave the ground if you ignore the laws of physics, especially gravity. Why then, they ask, shouldn't there also be laws of marketing that must be followed to launch and maintain winning brands? In The 22 Immutable Laws of Marketing, Ries and Trout offer a compendium of twenty-two innovative rules for understanding and succeeding in the international marketplace. From the Law of Leadership, to The Law of the Category, to The Law of the Mind, these valuable insights stand the test of time and present a clear path to successful products. Violate them at your own risk."
Go beyond the Laws and See Marketing in a New Way
To be in marketing, you have to be creative. You have to understand the fundamentals of marketing, but you also have to change your perspective as you grow. Seth Godin is one of those marketers who will make you see marketing and your role in it in a fresh way. His book, This is Marketing: You Can't Be Seen Until You Learn To See, is a great pairing with The 22 Immutable Laws of Marketing. The publisher's summary says:
"At the heart of his approach is a big idea: Great marketers don't use consumers to solve their company's problem; they use marketing to solve other people's problems. They don't just make noise; they make the world better. Truly powerful marketing is grounded in empathy, generosity, and emotional labour."
What You Can Do with a Marketing Career
As mentioned above, there are so many different areas of marketing. You have SEO, PPC, SEM – there are so many acronyms! Although it can get confusing and sometimes overwhelming, you will always have variety and new learning opportunities when you start a digital marketing career. So if you dread a monotonous job, that is the same thing everyday digital marketing is for you. Not only are there so many types of roles you can take on in digital marketing you also aren't restricted to just working for a company. 
Work for an Agency
If you enjoy the variety that working with clients provides but don't want to have your own business, you can work for an agency. 
Be an In-House Marketer for a Large Company or a Startup
Businesses will always need marketing help in house as well, so you can work within a marketing team or department. You could be an in-house marketer for both a large company or an early startup. 
Become a Freelancer
You can be a freelancer and build your own portfolio of clients. A freelancer is a self-employed contractor that works for companies temporarily. They may work for companies on an ongoing basis, but they are usually brought on to complete specific projects. According to The Score, "freelancers account for 36 percent of the U.S. workforce," and "$1.4 trillion they contribute to the U.S. economy each year represents an increase of nearly 30 percent" since the previous year. 
Work Remotely as a Digital Nomad
One thing 2020 and the pandemic has shown us is that digital marketing is a remote-friendly job. This is the dream for those who aspire to become digital nomads. The desire for variety, excitement, and freedom in your career is embodied in the idea of becoming a digital nomad. 
Common Jobs of Freelancers and Digital Nomads
Digital marketers

Search engine optimization specialists

Social media managers

Software Developers

Web designers or programmers

UX/UI designers

Virtual assistants

Consultants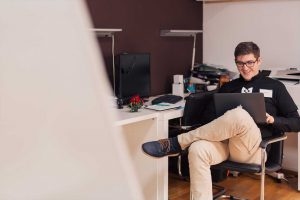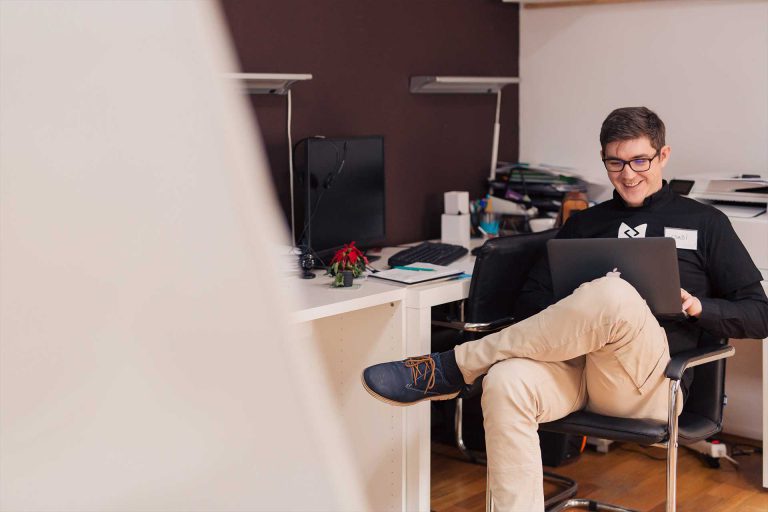 Where to Learn Digital Marketing
Digital marketing is a skill that you don't have to go to school to get. In fact, it's probably better to learn digital marketing by reading the latest blogs on the industry, taking online courses and listening to experts talk about trends and strategies. If you go to school to learn marketing, you'll probably get a lot of theory and work on case studies, but you won't use tools like Facebook ads manager or Google ads to build and run campaigns. What you learn in school may also be out of date by the time you graduate. Call me biased, but if you want to learn digital marketing, your first step should not be to take out a loan to pay tuition.
Marketing Blogs to Read
Instead, read the best marketing blogs like:
These blogs cover so many different topics within digital marketing. And they aren't fluff. They speak from their own experience and the things that they do that work. They also go in-depth, conducting original research and document case studies of how what they teach has led to massive growth for themselves and their customers. Many of these blogs offer products or services, and they have an incentive to give you great content that will lead you to think of them first if you ever need their services. 
Marketing Courses to Take
Some of the blogs listed above also offer online courses to teach you the latest in marketing strategy and tactics as well as the foundations of digital marketing. If you're starting your career in marketing, these resources are a great place to start. 
Many companies offer courses on their tools that are widely used as well in digital marketing.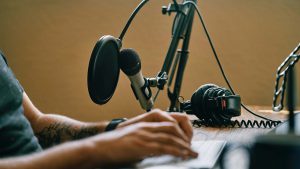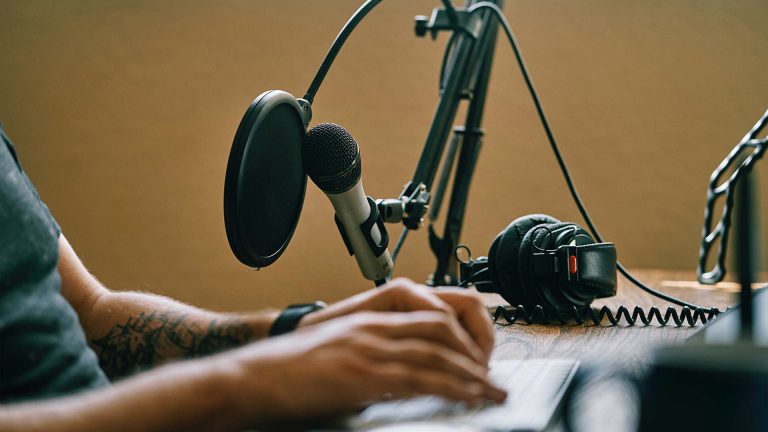 Marketing Podcasts to Learn Digital Marketing
Digital marketing is a constantly evolving industry. It's important to take courses to learn the fundamentals and tools of digital marketing but to be a great digital marketer, you have to steep yourself in the culture of digital marketing. Take the courses and read the books, but to stay current, tune into the digital marketing experts on their podcasts as they talk about the latest trends and changes in the industry. 
Some of our favourite marketing podcasts include:
Steep Yourself in the Marketing Industry to Become an Expert
By listening to podcasts like these, you'll gain a more nuanced understanding of digital marketing. You'll understand the way marketers speak and think. Some marketers are more creative in their approaches to running campaigns. They make sure the branding is on point. Other marketers are analytical and always have their eyes on the data, so they make informed decisions. Some marketers lean in the psychology behind why people make the decisions they do. They want to understand their audience and find out what makes them tick. 
Marketing is a diverse field. People come from all walks of life and professional backgrounds, and there is certainly a place for you. 
Getting Experience in Digital Marketing
If you are an aspiring digital marketer reading this, you would not doubt digital marketing's importance in today's business world. The biggest professional challenge in the industry today is to make yourself relevant to growing business needs. The domain of digital marketing is a fast-evolving one, and marketers need to keep themselves updated about the latest trends and changes in the industry. Getting trained in real-world projects under a skilled mentor helps you to gain the skills that keep you relevant in this highly competitive industry.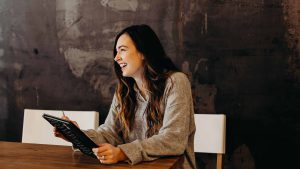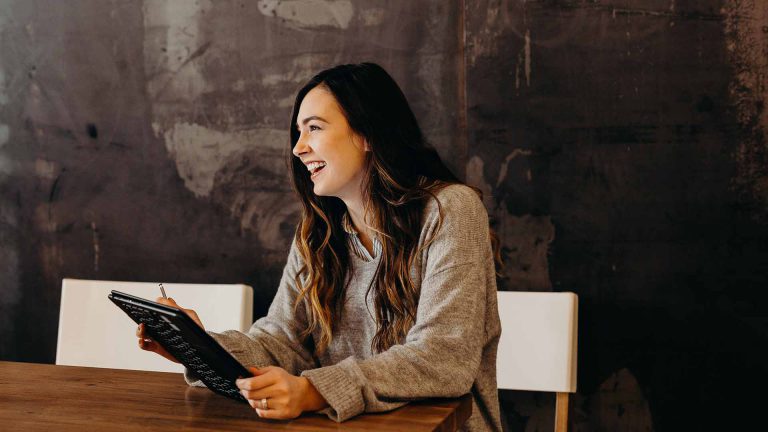 Apprenticeships
Digital apprenticeships are relatively new, but the model of apprenticeships is not. Apprenticeships are common in certain trade industries. Internships used to be the closest equivalent to a trades apprenticeship, but it's a lot of administrative work to develop an internship program. For that reason, most internship programs are only available for larger companies. This leaves regular business from accessing the benefits of working with hungry, self-starters who want to gain more experience but need real-world projects to work on.
Acadium makes it easy to match aspiring digital marketers with businesses that need help with digital marketing. They match on our platform and start a three-month remote apprenticeship. It is the fastest way to get marketing experience for apprentices and a reliable way to find talent and build remote teams for businesses.
Volunteer
If you have particular skill sets in digital skills like web design, SEO, or graphic design working for non-profits is a great way to give back and gain experience for your resume or portfolio. Consider using platforms like Catchafire that make it easy to find non-profits that need your help. Catchafire strengthens the social good sector by matching professionals who want to donate their time with non-profits who need their skills.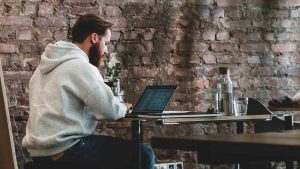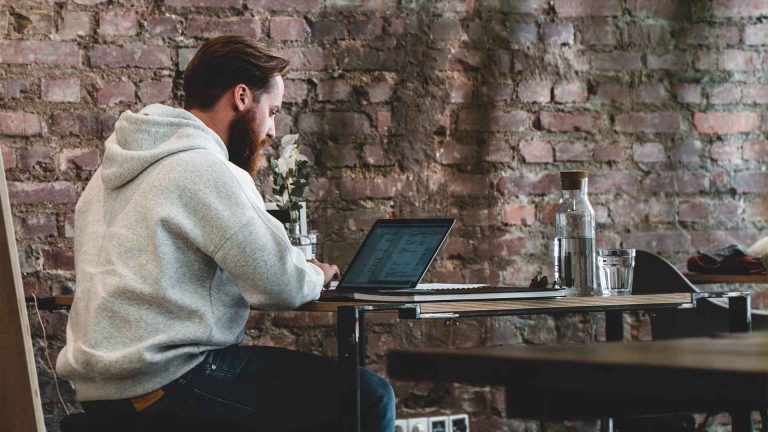 What Kind of Marketing Should You Specialize In?
Digital marketing has many fields. If you're entering the marketing industry, you have so many different marketing streams to choose from. Here are the different types of digital marketing you could choose to specialize in:
Pay-per-click advertising or PPC ads

Social media marketing

Email marketing

Content marketing

Web development

Influencer marketing

Affiliate marketing

and much more.
With so many options to choose from and so many tools in each stream of marketing, how do you decide which digital marketing stream you want to specialize in?
The T-shaped Marketer
The important point to make clear is that any successful marketer will have some knowledge in all areas of marketing. They won't be an expert in all these areas, but successful marketers usually have a stream they focus most of their time on. A successful marketer is a T-shaped marketer. A T-shaped digital marketer has knowledge and experience in several marketing domains but is savvy in one particular type of marketing.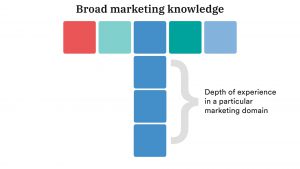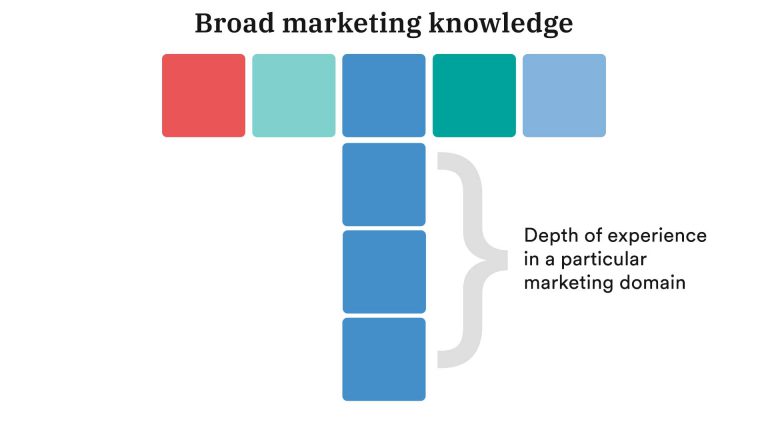 Imagine the letter "T." The top horizontal bar of this "T" represents the different abilities of a digital marketer. The vertical bottom stem of this "T" represents the depth of expertise that the digital marketer has in each of their abilities. T-shaped digital marketers have extensive knowledge in one domain of digital marketing and sufficient experience in other areas that support it.
Finding a Job in Digital Marketing
If you're a recent graduate, you're probably feeling the pressure from the urgency to get a job after college. Whether you took some time off to celebrate finishing school or dove into trying to get a job after graduation, we can relate to the existential crisis of, "how do I get a job with no experience?" These feelings make you question if you didn't make the cut, and you'll have to settle for a job you won't like out of desperation. It can lead you into a spiral of pessimism and negative self-talk.
You may feel like you're in no position to be picky with what jobs you want to take, but it's important to evaluate yourself, your skills, desires, and what you want to spend your time doing. A little soul searching won't hurt, and there are activities like the IKIGAI or The Big 5 Personality test to understand yourself better and what you'll find fulfillment in.
Job Search Strategy
Landing a new job takes time. Sometimes you get lucky and land one in a few weeks, but that's not the case for most of us. Job hunts can take months, and they end up lasting a lot longer if you don't have an organized and disciplined job search strategy at the beginning of your search. 
This is what your job search strategy could look like:
Rewrite your resume and edited it;

Update your LinkedIn

Secure references from past coworkers and managers

Put together a portfolio showcasing your work

Build a personal brand site that is the digital equivalent of a portfolio

Create a few cover letter templates

Sign up for various job boards…
And that's all before you even started applying! Seeing everything involved in a good job search strategy can be daunting, but if you write everything down, break it into smaller tasks, and build a schedule, your strategy will be much more manageable.
After you have completed the previous steps in preparing for your job search, here are habits that will make your job search successful:
Schedule a Time for Job Applications
Even if you can only spare 30 minutes a day, those 30 minutes will bring you closer to your goal than the sporadic hour or two that you can scrape together in your "spare time." Be consistent.
Talk to Someone New Every Day
Hop on LinkedIn and comment on a post by someone you respect in a particular field. A step up from that would be to direct message a question to someone in your desired field. One step even farther than that would be to schedule a call or video chat.
Take Notes on What Is and Isn't Working in Your Job Search Strategy
Job applications take a lot of effort. Don't let that effort go to waste! Take notes on the jobs that reject you, especially if you end up landing an interview. It's important to adjust your job hunt over time. You won't improve if you don't learn from your failures.
Apply on the Company's Website
Cut through the job boards and go straight to their company email to submit your application. You may stand out that way. 
Building good habits is the key to a successful job search strategy. Incorporating even just one of the habits above into your job search will make a world of difference.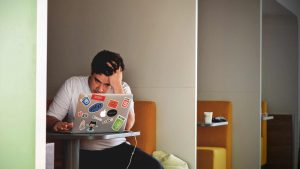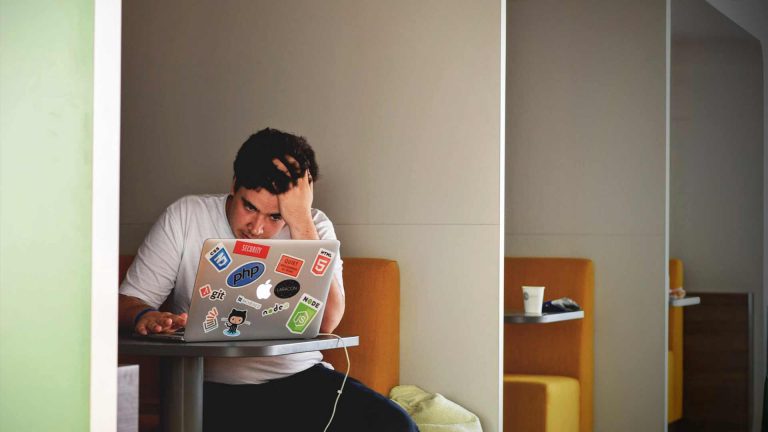 Breaking Bad Habits in Your Job Search
It's important to build good job search habits, but it's equally important to stop falling into habits that will sabotage you. Here are some habits to break:
Hitting the "Quick Apply" Button on LinkedIn
These types of applications are usually pretty popular, so you'll find that these jobs typically have a lot of competition.
Applying for Jobs That You Don't Want
Filling out the application is a waste of time if you don't seriously want it. Save time for the important applications. 
Completing Job Applications While Watching TV
The job application you're working on will take twice as long to do, and you run the risk of missing a detail that you might want to address in your application.
Not Applying Because You're "Underqualified"
Don't let imposter syndrome stop you from reaching your goals. If you're a good cultural fit and the hiring manager thinks you can contribute, you're a good candidate. Any successful job hunting strategies will encourage applications that seem to be a little out of your reach. Don't underplay what skills you can bring to an organization.
Book Recommendations for Habit Building
If you'd like to learn more about habits, I recommend reading Atomic Habits by James Clear. Additionally, If you're interested in learning more about the power of doing something daily, I would recommend checking out The Compound Effect by Darren Hardy. 
Landing Interviews and How to Crush Them
Once you get to the interview, that's when it's your time to shine. Your interview may look different during these uncertain times, but how you prepare for a job interview shouldn't.
Dress to Express, Not to Impress
Put your best foot forward, but don't try to look like someone else for the interview. If you need to wear something out of your comfort zone just to fit in, it's probably not the company for you.
Being Late for an Interview Is Not an Option
In a Simply Hired survey of 850 hiring managers, 93 percent said that tardiness hurt a candidate's hiring chances. So don't be late! Eliminate any obstacle that you can control.
Research the Company You're Applying For
Use their website, social media, Glassdoor reviews to understand what industry their in, the challenges and opportunities they face, and any current news they have been featured in. Casually make comments to the interviewer that show you've done your research. They start to feel like you're already part of the company if you're as informed as them.
Prepare Questions You Want to Ask the Interviewers
At the end of every interview, they will ask you if you have any questions for them. This is a great time to show your knowledge of the company by asking insightful questions. 
Send a Meaningful Follow-Up Email
Even if you think you nailed it, don't send just "it was a pleasure to meet you" after the interview. Try to engage your interviewer in a meaningful conversation that will keep you on top of his mind.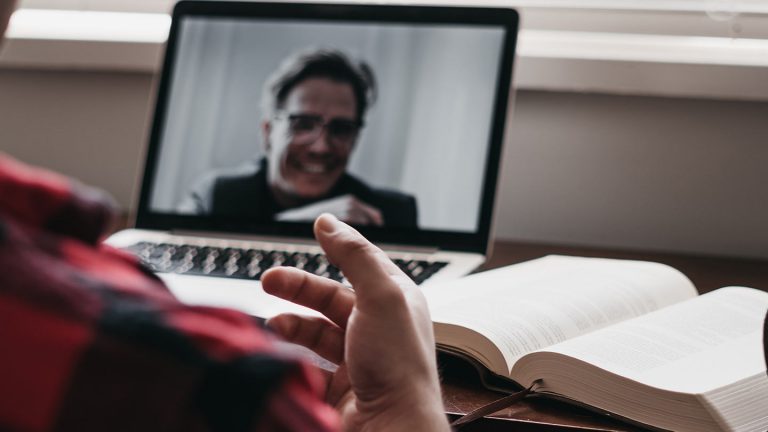 Stand Out with an Authentic Personal Brand
Building a personal brand can feel like another thing you have to do to get a job. When you're looking for a job, it isn't enough to submit a generic cover letter and resume to an online job posting. Hiring managers and companies you're interested in want to see some real work experience. It's important to have a portfolio or personal website that showcases your past work. It's like a highlight reel of what you can do. 
What Is a Personal Brand?
The idea of a personal brand was first introduced by the renowned management thinker and writer, Tom Peters. In his famous article published in 1997, "The Brand Called You," Peters introduced the idea that "we are CEOs of our own companies: Me Inc." 
We all have personal brands, so if you're feeling stuck, crafting your personal brand is a way to move forward. It's a way to invest in doing things that interest you, like starting a blog or sharing a cool project online. These things aren't a waste of time. They make you more than just a resume and allow you to follow your passions (cheesy, I know, but true). 
Find out what your personal brand is right now.
Go to your friends and family and ask them how they would describe your personal brand. This will give you a starting point to see where you stand. 
What do you want to change about your personal brand?
After you know your current personal brand, the next step is to decide what you would rather be known for and close that gap. 
Who is your personal brand speaking to?
When you develop your personal brand, you are crafting your voice. You are showing who you are and what you stand for by the content you create online. 
Make a plan and document your journey.
Make a plan to build your personal brand online consistently. You can't publish a single blog, social media post, video, etc. and call that your personal brand. Instead, your personal brand is the accumulation of all those things being published online over time, consistently. 
Talk to interesting people and build a community.
As you begin to create content consistently around a specific topic or niche, you will have a reason to introduce yourself to other people in that niche. Having several conversations with people in your niche is a great way to start building a community. These conversations' goal is initially to speak to people who are farther along in their journey than you. As you document the valuable insight and advice that these people share, you can, in turn, share that with people who are just starting their own journey.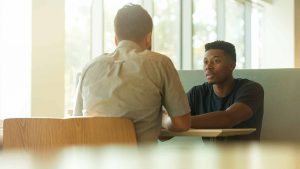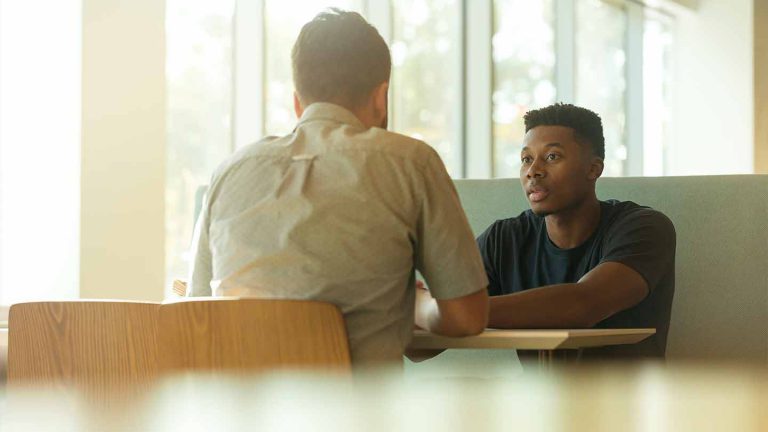 Learning from Those Who Have Gone before You
There's so much to learn in digital marketing it can be overwhelming to know where to start. But you're not alone. There are thousands of other people who are navigating their way around the same complicated industry. 
At Acadium, we meet these people who are beginning their careers in marketing. Some of them are recent graduates who realize that digital marketing is very different from what they learned in college. 
Others are already professionals but are transitioning to digital marketing, like, Paulo who used to work in the food industry. In his own words, 
"Making a career change at 30 can be one of the most anxiety-inducing professional decisions we can make, but it doesn't have to be… So don't worry if you're an adult and looking at changing your career right now. This can happen in your 30s, 40s, even 50s. This is completely normal." 
Both career transitioners, like Paulo and recent graduates, signed up for Acadium for similar reasons. They wanted to connect with mentors who would allow them to get the real-world experience they needed. It's best to learn by doing, and the mentors on Acadium were willing to help them gain experience in exchange for a fresh perspective and helping hands with their marketing projects. 
Learning from those ahead of you and avoid some of the mistakes they may have made is also important. To have a successful career it's also crucial to connect with other people on the same journey. 
Advice from Ryan Hoover, Founder of Product Hunt
Ryan Hoover is the founder of Product Hunt, a place for product-loving enthusiasts to share and geek out about the latest mobile apps, websites, hardware projects, and tech creations. Ryan is also an investor in early-stage startups through the Weekend Fund.
He started his entrepreneurial journey when he was in college, and, looking back, he has great insight into how to get started. 
Ryan acknowledges that he is very skeptical of the post-secondary education system. He encourages students to start creating right away and put their creations on the internet. He also advocates for joining online communities as a way to meet people and learn.
"I would first create something on the internet. That could be a podcast. It could be a website. It could be a newsletter. Really anything that excites you and gets you interested and curious. I wouldn't overthink it. Some people overanalyze and never ship; just ship something."
Ryan goes back to his skepticism about college and explains he has a bias toward getting real-world experience instead of textbook knowledge.
There Are So Many Marketing Professionals out There to Learn From
We've had the unique opportunity to meet so many people coming to the Acadium platform with little to no experience and leaving with jobs, businesses, clients, and opportunities. We wanted to know what advice they'd give to themselves when starting their digital marketing career. 
Here's What Some of Them Had to Say
When signing up to Acadium to match with mentors and complete an apprenticeship, Elijah Shoesmith encourages people to:
"Complete as many courses as you can to stand out and show your desire to learn."
Elijah was hired after his first apprenticeship at a digital marketing agency. 
Venetia Reddy, another successful Acadium apprentice, tells apprentices to:
"Enjoy the process. The apprenticeship flies by, and there's so much you can learn from your mentor. But more importantly, you have the opportunity to learn about the industry your mentor works in. Take advantage of it."
Here's Some of the Advice Our Ambassadors Had to Share with Those Just Starting Out
Our Acadium Ambassadors are all previous apprentices who have received stellar ratings from their mentors. They are all now building their careers as digital nomads, freelancers, business owners, and star team members. 
"Don't take rejection personally. Your work may not be everyone's cup of tea, and that's okay. Just keep going."
"Don't doubt yourself so much. You were hired because the person who hired you isn't a marketing expert either, so even if you have to spend a while experimenting to figure it out, you will. Once you do, they'll likely see better results than they were getting before, which means you've made a positive impact on their business."
"You have no idea what you're doing! So don't expect to get things right the first time. Don't be so hard on yourself and just learn."
Learning from Professional Communities
I loved to hear the advice and insight from within our community, but I didn't want to limit it just to our backyard. I went to my favourite digital marketing Slack communities like Revgenius, Online Geniuses, and Backlinks to ask for the same advice. Here's what they said:
"Learn the difference between a metric and a KPI, how to select KPIs the business will care about (because the c-suite doesn't care about your really cool Instagram Reel) and how your role contributes to revenue – even if it's indirectly. Advocate for yourself and your professional development. Invest in yourself if you have to. Tons of companies sell themselves to candidates as having career paths and offering training, but often don't live up to their own hype."
"Test and try new ideas, campaigns, channels as much as you can. Even throwing a little budget at an idea, you can learn so much! try to utilize all resources at your disposal, which absolutely include other colleagues in different departments – product, sales, customer success, support. They are very close to customers and prospects. Always ask for feedback. The more you learn, try and fail, the more well reversed you will be in your market and experience."
"Learn SEO and start creating keyword-optimized content earlier. Attracting organic traffic continuously is a huge asset, but it takes time to create and even longer start ranking in search engines. I would be way ahead of the game if I had started this earlier. Start gathering an email list earlier. That's another thing that takes a long time to create. It would be wise to put up some type of lead magnet, like newsletter sign-up or content upgrades. Doing that earlier will just leave more time to build an email list."
Rafael Sternbach
"Master one thing first, and remain curious and open to learning constantly."
Conclusion
If in 2021 you're looking for a career that will provide you variety, excitement, and learning opportunities, digital marketing is a great career to pursue. You will be joining a diverse industry that can take you along many different paths working in virtually every industry and finding endless opportunities for growth. 
It can be overwhelming to get started, but with consistent effort, a humble willingness to learn, and a lot of curiosity, you will build a successful career in digital marketing. 
---
Ready to start your career in digital marketing?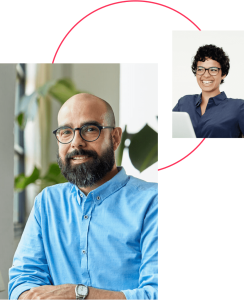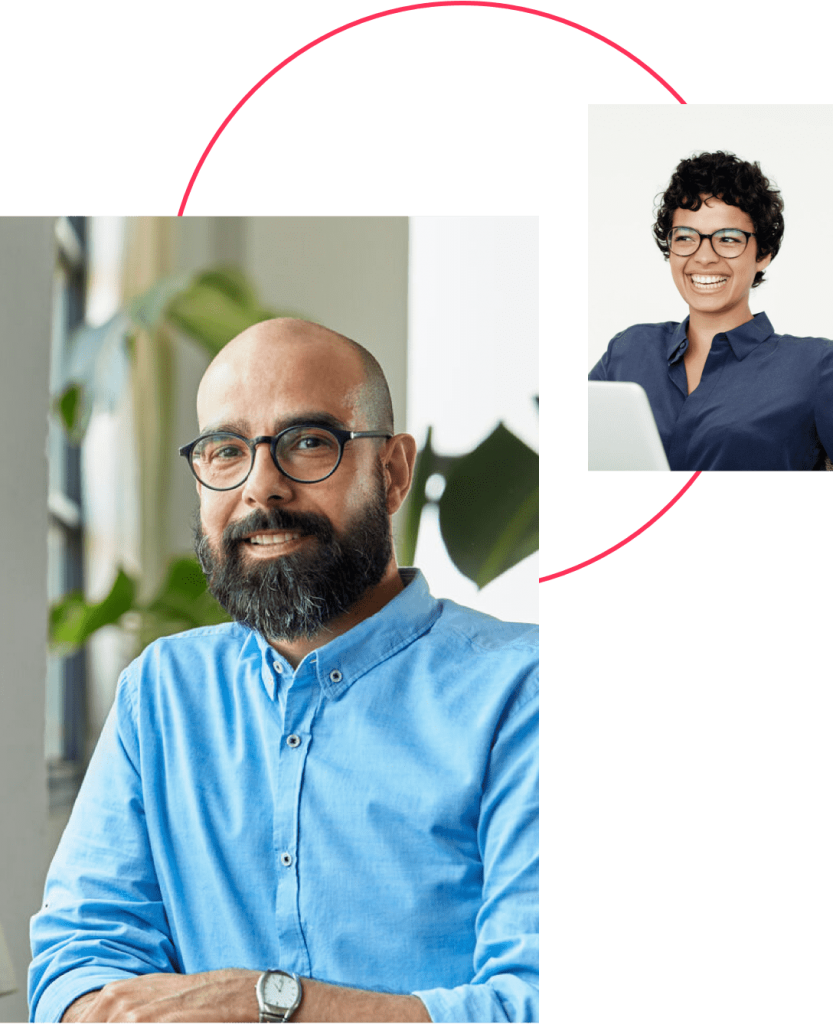 At Acadium, you match with mentors online to complete a three-month remote apprenticeship to launch or grow your career. It's free to sign up and easy to begin finding your next mentor who may lead to your dream job.
Ryan Carruthers is the Content Marketing Manager at Together Software, a company that builds software to help enterprise companies run effective mentorship programs within their organizations. Ryan was an Acadium apprentice and leveraged his apprenticeship experience to get a job at Together.
Top Marketing Webinars for Digital Marketers in 2023

By attending these webinars, you will have the opportunity to learn from industry leaders, gain insider knowledge, and stay ahead of the competition.

9 Types of Digital Marketing to Choose From in 2023

Digital marketing is a dynamic field that offers diverse career opportunities. From search engine optimization to social media marketing, there are many specializations to explore. Whether you're just starting out or looking to switch careers, this guide will help you find your ideal digital marketing niche.

Subscribe to our newsletter for digital marketing resources
Become a better marketer with our digital marketing resources and tips shared weekly in your inbox.

Build your marketing career for free or find marketing talent on any budget — fully remote.