The Copywriter Career Path: Choose Your Own Adventure!
What is the career path for a copywriter? The paths to a copywriting career are as varied and as unique as copywriters themselves. Wherever you are right now, you can carve your own way to a successful career as a freelance copywriter, in-house copywriter, or agency copywriter.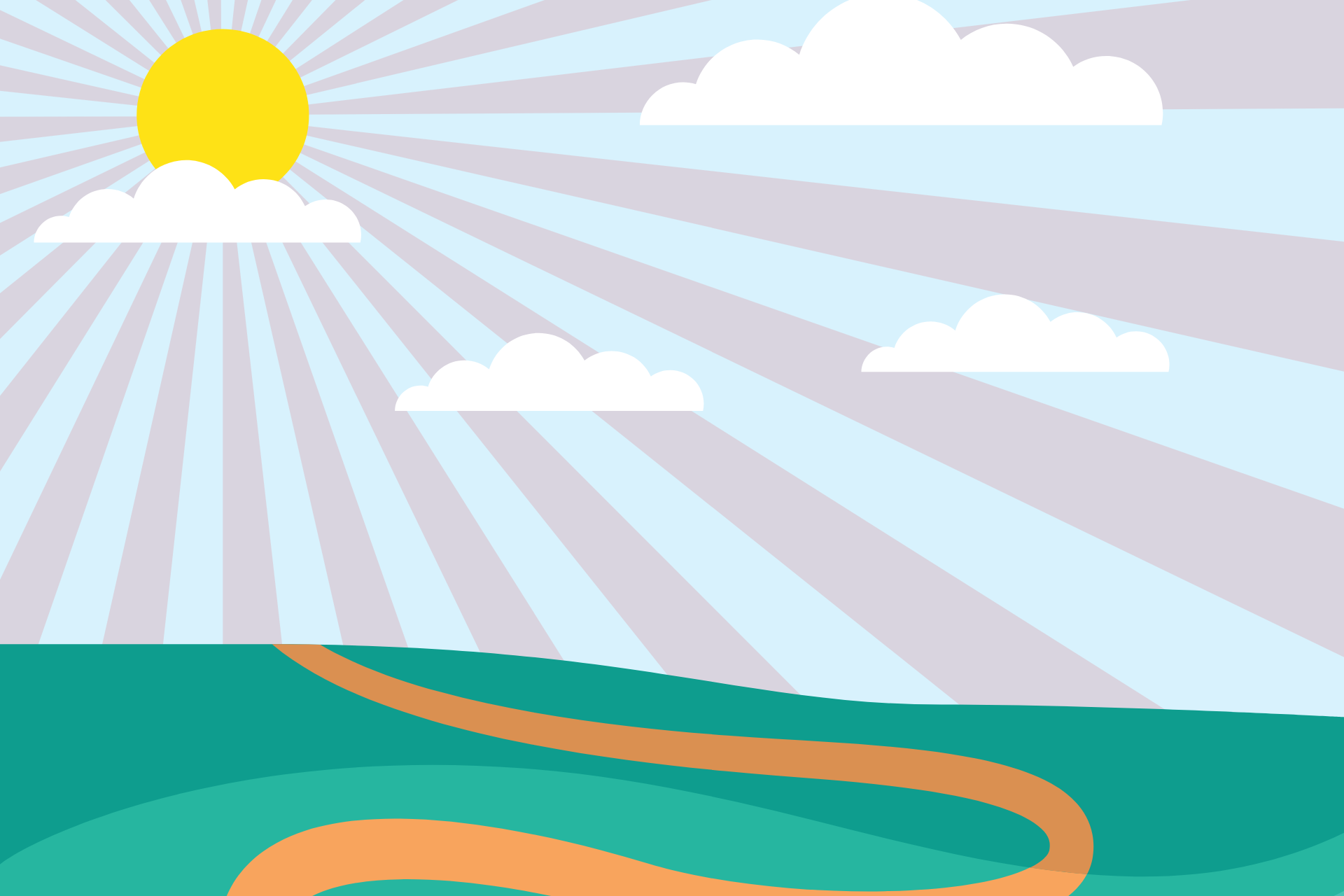 The copywriter career path is like a "choose your own adventure" story. 
There can be a direct path to becoming a copywriter: you complete post-secondary education then go straight to a copywriting job after graduation. But only a minority of copywriters take this path.
If you want a shortcut to a copywriting career, an Acadium apprenticeship focused on copywriting may be the answer. As an apprentice, you get access to our free online courses on copywriting and other digital marketing topics. You also learn copywriting from your mentor by applying different copywriting techniques in a real business. Then you can leverage this real-world experience to get a paid copywriting position. About half of Acadium mentors end up hiring their apprentices for paid positions.
No matter the job or the undergraduate program you're currently enrolled  you're in, you can still carve your own way towards a copywriting career. With determination and a willingness to learn, you truly can choose your own adventure as a copywriter.
Based on web searches on Google, interest in the copywriting profession has been steadily increasing over the last 5 years. This peaked in early 2021, probably as a result of the pandemic, as more people switched to remote jobs they can do from home.
The job outlook for copywriters depends on the type of copywriting you want to do. Although copywriter roles are a staple in the advertising industry, job growth isn't expected to increase much for copywriters in traditional media. Career Explorer estimates the copywriter job market will grow by only 7.6% from 2016 to 2026. The U.S. Bureau of Labor Statistics even expects the growth rate for all writers jobs to decline by 2% between 2019 to 2029.
However, the outlook is different for copywriters in digital media. Based on data from LinkedIn, jobs for digital marketing professionals and digital content creators are in high demand and growing fast. Growth in hiring was almost 33% for digital marketing professionals and 49% for digital content creators.
So if you're looking to become a copywriter for digital media, then your career prospects are very good, indeed.
3 Points of Divergence in the Copywriter Career Path
In an ideal world, you would go straight from training in copywriting to working as a copywriter. That world doesn't exist for many folks, and it's completely okay!
This diagram shows just some of the many paths to a copywriting career:
As you will find out below, there are three main areas where the copywriter career path can diverge. But you can still become a copywriting professional in the end.
1. Education
The first point of divergence is what kind of formal education you have. You may find yourself in one or a combination of these three tracks:
Post-Secondary Degree Related to Copywriting
Post-secondary copywriting degrees are rare, so almost no employer looking to hire a copywriter expects applicants to have one. Instead, they look for a Bachelor's Degree in a related domain. These include advertising, creative writing, communications, English, journalism, and marketing.
However, even a related degree isn't required to become a copywriter. You can make a living as a copywriter even if you have a …
Post-Secondary Degree Not Related to Copywriting
You can still become a copywriter even if your degree isn't related to writing, advertising, or marketing. Many professional copywriters have a college/university degree in a non-writing related field, such as chemistry, engineering, etc. 
A case in point is Acadium success story, Erik Hernal. Erik graduated from Syracuse University with a degree in health sciences. However, he wasn't passionate about that field. He switched to copywriting, first as a freelancer, then as head of copy for a digital marketing agency. Erik was eventually promoted to Vice-President of Marketing.
While your degree may not have anything to do with copywriting, it does give you in-depth knowledge in an area you may choose to specialize in as a copywriter. For example, well-known copywriter Bob Bly, has a Bachelor of Science degree in chemical engineering. He leveraged his engineering background and experience as editor of his school paper to get his first job as a technical marketing writer for Westinghouse. Then he went on to become a freelance copywriter for engineering and manufacturing companies.
Listen to Bob share his journey to becoming a copywriter:
No Post-Secondary Degree
It's also possible to become a copywriter without a post-secondary degree. You can pick up copywriting skills through independent study, by enrolling in online and in-person copywriting programs. 
People who have a degree in a non-related field will also need informal training in writing and copywriting. And those with copywriting-related degrees find they need to continually update their skills anyway, through copywriting programs and courses.
Those copywriting programs do cost money, however. Fortunately, copywriting is a skill you can "learn by doing" even before you get a copywriting job. Many copywriters first gain writing skills while they're still in school by working on the school paper. Sometimes this experience alone is enough for them to go straight from college or university to a copywriting job—even if they graduated with a non-writing-related degree.
There are other ways to hone your copywriting skills through practical experience. For instance, you can be your own copywriter for your own brand or business. You can volunteer to do copywriting for free for nonprofits and for the businesses of family and friends. 
You can also learn copywriting on-the-job through internships or apprenticeships. A copywriting apprenticeship is ideal, because you receive guidance and feedback from your mentor. You also get to use copywriting tools and gain experience in paid social advertising—stuff that otherwise would be too expensive for someone who's just starting out.
2. Work Experience
The second point of divergence in the path to become a copywriter is your work experience. As with your training, you may find yourself with either related or unrelated work experience.
Work as a Writer
A writing job can put you on-track for a copywriting career. You could work as a journalist, corporate writer, technical writer, or creative writer. Putting in at least 10,000 hours as a writer means you know how to use words and language to communicate effectively with an audience. This is definitely a big plus when it comes to becoming a  copywriter. 
Switch from a Different Career
Other copywriters find themselves starting out in non-writing jobs and then switching to copywriting. These jobs are usually directly related to their post-secondary education. At Acadium, we've had students work in retail, restaurants, healthcare, and other industries before becoming paid copywriters.
3. Copywriter Role
The copywriter career path may diverge in terms of the actual kind of copywriting role you take on. Just as copywriters work in a variety of media and industries, they can also have three different work arrangements:
Freelance Copywriter
Many copywriters choose to work for themselves as a freelance copywriter. This is a good option if you want to have complete control over which types of clients and projects you work on. 
As a freelance copywriter, you'll be able to charge higher fees by having a specialization. You can specialize in a specific type of copywriting, such as email marketing or direct mail advertising. Or, you can specialize in a specific industry, such as health and nutrition or personal finance. I know of a copywriter who's very successful specializing in the pet industry!
One thing to remember is that, when you freelance, you have to spend a significant portion of your working hours promoting your services and getting clients. This may be a deal breaker for you if all you want to do is the actual copywriting.
Copywriter in an Ad Agency or PR Firm
Another way to work as a copywriter is to get hired as a copywriter for an advertising/marketing agency or public relations firm. Like a freelancer, you'll be working on a variety of copywriting projects for a diverse client base.
However, unlike a freelance copywriter, you may not have the freedom to pick and choose your copywriting projects and clients. You may get that privilege only after you've risen up through the ranks and have earned clout in the agency.
On the positive side, you won't have to hustle to get clients, because that will be somebody else's job.
In-House Copywriter for a Company
Finally, you can work as an in-house copywriter for a company. Some businesses and nonprofits hire copywriters as full-time employees. As an organization's resident copywriter, you'll enjoy a steady paycheck and benefits. You don't have to worry about getting clients and selling your services. And you'll be completely focused on your employer's industry and products.
Are Copywriters In Demand?
Now that you know the many paths to become a copywriter, you may be wondering, are copywriters in demand? Copywriters have been around since ancient times, when Egyptians wrote sales messages and posters on papyrus. For as long as humans are trying to persuade each other to perform a specific action—whether it's to buy a product, sign up for a freebie, and everything in between—then there will be a demand for copywriters.
More specifically, there will always be a high demand for good copywriters. What does it take to be a successful copywriter? 
"Always have as your sole objective to sell the product, rather than to be clever, amusing, funny, or creative."
– Bob Bly, B2B copywriter, trainer, and author of 100+ books
in copywriting and marketing
"Copywriting takes understanding what makes people tick—what words speak to that place of, 'I want that! I need that!' And you have to know how to say it in a way that sounds human. Not like writing, but like talking. That's why I've always reframed copywriting as 'copytalking.'
The best way to get great at copywriting, in my experience, is to make your own offers. Write copy for your own business. Then, you're really invested in testing and seeing what gets results and what needs improvement. It's no longer just about writing something that sounds good to you and the client—it's about sticking around for the outcome and seeing if your copy really works."
– Laura Belgray, founder of Talking Shrimp and
Marie Forleo's co-creator of The Copy Cure
"Every successful copywriter is able to show future clients or employers that they have some experience writing, and work experience is the best way to do that."
– Nick Toner, Freelance copywriter
"The most important thing is mindset. You need to have a 'client' mindset, not a 'gig' mindset. Copywriters who focus merely on getting gigs are often miserable and broke. Copywriters who focus instead on getting clients and building those relationships are often successful and make good money."
– Steve Slaunwhite, Copywriting trainer & Consultant, and
author of The Everything Guide to Writing Copy
"A great copywriter is grounded in their energy and confident in their intuition. They're fully present for their clients — they read the body language, energy, and physiology of their clients so that they can uncover not only their client's voice, but their client's voice and their intention. And then, simplify, simplify, simplify — always choose an unfussy word over a fancy one."
– Jacq Fisch, writing coach for creative businesses and
author of Unfussy Life: An Intuitive Approach to Navigating Change
Carve Your Own Copywriter Career Path
If you want to become a copywriter, you can take different paths. Some paths are short and direct. Others are more circuitous, with false starts and detours. There is no one right way to a copywriting career.
You don't have to have a post-secondary degree related to copywriting. You don't need work experience as a writer. You do need to develop and strengthen your writing skills, and show that your writing gets results.
If you won't or can't get a related degree or work experience, an Acadium apprenticeship can help you break into copywriting. Not only do you get practical training and real-life experience in copywriting. An apprenticeship can also help you decide if a career as a copywriter is right for you. The best place to start is by creating an Acadium profile. After your profile is accepted, you can begin exploring apprenticeships in Acadium.
You can begin with where you are right now and carve your own copywriter career path. Will you take the next step?
Lexi Rodrigo is the Content Manager at Acadium. As a marketing and communications professional and course creator, she helps remarkable brands get seen, heard, and known. She has been a digital marketer and copywriter since 2008. She's also the co-author of "Blog Post Ideas: 21 Proven Ways to Create Compelling Content and Kiss Writer's Block Goodbye." When she's not reading or writing, Lexi bakes bread, grows food, and takes long walks.
Making a Career Change at 30: What You Should Know

Making a career change at 30 (or any age) can be daunting, especially if you don't have experience in the job you're interested in. But Paulo Saromo has done it; he made the leap from cook to freelance copywriter. In this post, he shares the insights he gained from the experience.

So You Want to Become an Email Marketing Expert

Are you one of the lucky ones who's been blessed with both creativity and a head for numbers? Then a career as an email marketing expert is for you! This post gives an overview of email marketing as a career, including the responsibilities, skills required, salaries, growth prospects, and more.
Join the world's largest community of marketers