Your Digital Marketing Internships FAQs Answered
In this post, we address your top questions about digital marketing internships. And if your can't get a digital marketing internship, we offer a terrific alternative that makes you more employable in this high-growth field.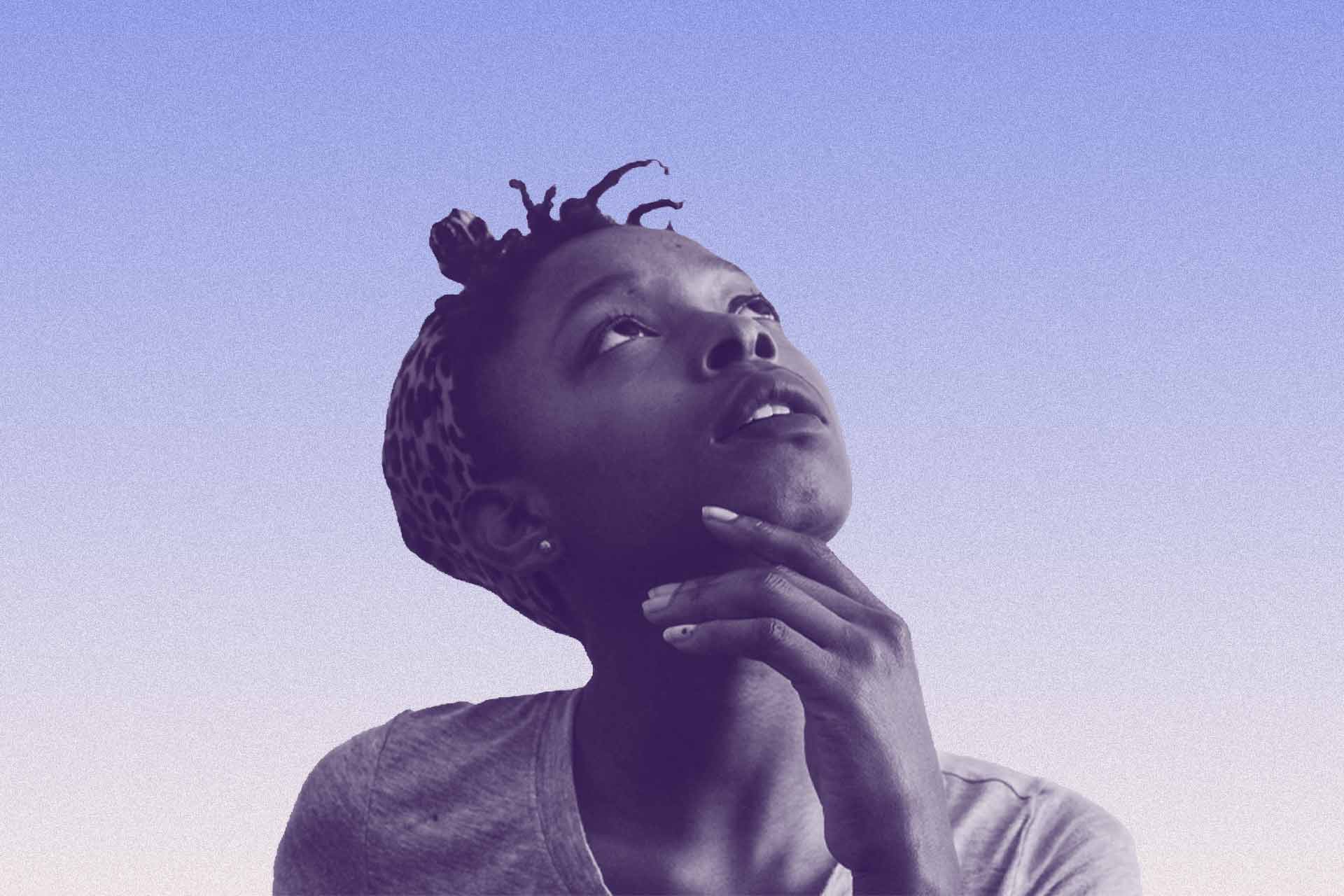 If you're looking for digital marketing internships, you probably have a lot of questions about them. In this post, I've compiled some of the most frequently asked questions about digital marketing internships, and done my best to provide the most helpful answers.
Before we dive into the FAQs, here's a quick tip for you. If, for whatever reason, you find yourself unable to get a digital marketing internship, consider a digital marketing apprenticeship as an alternative.
Digital marketing apprenticeships—such as Acadium apprenticeships—are three-month, part-time, and remote hands-on training opportunities. They're unpaid roles, but you get rewarded in terms of practical experience and results to add to your resume, references for your job applications, and connections with business owners. Many Acadium apprentices move on to jobs above entry-level positions or start their own digital marketing businesses.
And now, let's move on to the frequently asked questions about digital marketing internships.
How do I find good digital marketing internships?
Marketing internships can be almost as competitive as applying for a job. You'll want to do everything you can to increase your chances of finding a good digital marketing internship. These include:
1. Start early
Begin exploring and applying for digital marketing internships early. Don't wait until the last minute. For example, many summer internships are posted as early as January. Especially if it's your first time applying for internships and you don't have any work experience, give yourself plenty of time to go through several rounds of interviews—and possibly rejections.
2. Use your school's resources
Become familiar with the resources available in your college or university. There may be an office dedicated to internships and co-op programs or a career center. If so, they will have job boards for internships and co-op opportunities. They can also help you put together your cover letter and resume, and prepare for interviews.
3. Use online and offline job boards
Digital marketing internships are usually posted in the same places that publish job vacancies: job boards. One of the most comprehensive online job boards is Indeed.com, because it aggregates postings from other sources. LinkedIn is another good place to look for digital marketing apprenticeships, especially if you have your eye on a specific company or organization. And don't forget offline job boards, such as community billboards. Some workplaces still use them!
4. Mobilize your personal network
You never know if someone in your personal network knows of a great internship opportunity for you. Or, they may know someone that knows someone…. You know how that goes. So, don't be shy about telling everyone that you're looking for a digital marketing internship. You can even add this to your LinkedIn profile.
5. Optimize your resume
When applying for internships, your resume determines whether or not you get an interview. It doesn't give you the internship itself, but it does open doors. That's why it's worthwhile to pour time and energy into making your resume as polished and as impressive as possible. If you don't have enough experience or training even for a marketing internship or entry-level job, complete a few marketing apprenticeships first. These will give you relevant experience to add to your resume.
What does a digital marketing intern do?
The digital marketing field covers a vast range of skills and media. Digital marketing internships reflect this diversity. If you scan internship postings, you'll see that they usually cover some of the following tasks:
1. Content creation
Many digital marketing internships call for the creation of web content, from written content, such as blog posts, email, and social media posts, to multimedia content like video and podcasts. The required skills for these tasks include researching, writing,  copywriting, proofreading, editing, search engine optimization (SEO), graphic design, content marketing, and video editing.
2. Brainstorming and ideation
In marketing, it's important to have a steady stream of great ideas. Whether it's for content, strategies, or campaigns, businesses and organizations always need something fresh. More importantly, they always need something that works. And that can be a moving target as audiences and markets change. Interns, with their youthful energy and mastery of digital platforms, are expected to be a fount of original ideas for digital marketing.
3. Tracking and analyzing metrics
Success in digital marketing relies on tracking results and analyzing those results to make sound decisions. And so it comes as no surprise that many digital marketing internships involve the analysis of data. You don't have to be a math whiz to analyze data accurately. You do need to have a logical mind and to be comfortable with applications like Microsoft Excel or Google Sheets.
4. Conducting A/B tests and analyzing results
Is Version A better than Version B? In digital marketing, you don't have to guess the answer or give an answer based on feelings and intuition. You can get a definitive answer by conducting A/B tests. You can test everything from email subject lines to Facebook ad images. This is another task that's common in digital marketing internships.
5. Closing sales
Sometimes, marketing overlaps with sales, and some digital marketing internships reflect this. You'll find that a number of marketing internships involve making sales calls and having sales conversations. You may have to knock on doors, make cold calls, or send emails to prospects to pitch a product. These tasks can be daunting, but they can also be extremely educational.
Is it hard to get a marketing internship?
Getting a digital marketing internship can be very competitive. Your success can depend on your location, program of study, and related experience. You'll have an easier time if you already have digital marketing skills and experience to begin with. That's because a lot of internships require you to have some marketing experience already!
There can be other requirements, too. Most internships, for example, are open only to those who are enrolled in a full-time post-secondary program in an accredited college or university.
These requirements raise the bar for students who want to get a digital marketing internship. But don't despair, because there are alternatives, as you'll see below.
Which marketing internship is best?
Marketing internships can be extremely varied. So as you're looking at different marketing internship opportunities, you may wonder which one is the best for you.
Here are a few criteria you to consider:
Personal interest – The best marketing internship is the one that lights you up and makes you excited to do. On the other hand, if the internship job description makes you want to run in the opposite direction, then you should probably do so.
Alignment with your career goals – Choose the marketing internship that's close to the type of job you eventually want to get. Look at the type of marketing work as well as the industry or sector.
Learning potential – You want an internship to learn new skills and gain experience, but not all internships are designed to give you that. Beware of internships that require you to have the skills and experience you're meant to be developing.
Availability – It's possible that you're desperate to get a digital marketing internship so you can fulfill the requirements of your program. If that's the case, then the best internship is the one you can get.
What internships are good for marketing majors?
Digital marketing internships are great for marketing majors for at least three reasons:
1. Digital marketing is a growth area in terms of careers
According to LinkedIn, the number of jobs for digital marketing specialists and digital content creators has increased significantly year over year. So if you want to break into a field with excellent job prospects, then digital marketing is it.
2. Some digital marketing internships can be done remotely
Looking for an internship that's pandemic-proof or that you can combine with your love of travel? Then a remote internship in digital marketing would be perfect for you.
3. Digital marketing internships provide a ton of variety
This means you'll probably find an internship that matches your interests and strengths. You can also do several different internships so you'll know which types of marketing jobs you're good at and enjoy. This is valuable information to have when you look for a job.
Is digital marketing a good career in 2021?
The short answer: Yes!
The long answer: Digital marketing is a great career in 2021 and beyond.
It's an exciting field that appeared only recently—and it's steadily growing in demand. Because many digital marketing jobs are remote, they support a flexible work schedule. That's why this career appeals to digital nomads, travel lovers, parents of young children, and modern-day bohemians. On top of that, a career in digital marketing pays a decent salary.
An alternative to digital marketing internships
You're looking for a digital marketing internship, but you may find that you need an alternative instead. This may be for a variety of reasons:
Lack of qualifications – Some digital marketing internships require you to have existing skills and experience. For example, some internships look for competence in using applications like Excel, Photoshop, or WordPress. They may also ask you to show previously published content like blog posts and online videos.
Lack of academic credentials – Most internships require you to be enrolled full-time in a degree in marketing, journalism, or other related fields with an internship or co-op requirement. Your school may also have to have an internship/co-op relationship with the company or organization offering the internships.
Lack of long-term opportunities – Many internships are self-limiting due to the nature of funding. That is, they're funded by a government grant that's available for only a specific period of time. Hence, you'll find internships limited to the summer or semester. If the business or organization doesn't have a budget outside of the grant, then there's almost no hope of the internship turning into a full-time job opportunity.
If you want to gain experience in digital marketing but can't—or won't—get an internship, then an excellent alternative is a digital marketing apprenticeship in Acadium.
Acadium marketing apprenticeships are unpaid but the payoffs are priceless. Here are just a few of them:
1. Free digital marketing online courses
As an Acadium student, you get access to free online courses covering the different facets of digital marketing. These courses give you basic knowledge of digital marketing, so you never have to start from zero.
2. Part-time, flexible hours
An Acadium apprenticeship requires just 10 hours per week for three months. And you can schedule the work around the rest of your life. Many Acadium students juggle their apprenticeships with full-time studies or a job. Some do several apprenticeships all at one time.
3. Location independence
Marketing apprenticeships at Acadium are fully remote. You can do them at home or anywhere as long as you have a computer and a reliable internet connection.
4. Maximum learning
Acadium was engineered for the best way humans learn: through hands-on application coupled with feedback. Mentors are committed to providing up to two hours per week of guidance and feedback-giving.
"The apprenticeship was well worth my time! I learned a lot as an apprentice and got to work on real live projects from an actual digital wellness marketing agency. My mentor and I strove for open communication of our expectations during the three-month apprenticeship and it worked to our advantage."
– Jo Anne Mailman, #OwnYourFuture contest winner
and freelance Creative Copywriter and
Social Media Content Creator
5. Designed for employability
Acadium apprenticeships are specifically designed to make you more employable. Their purpose is to train entry-level marketers by providing practical training and hands-on application. You're not expected to have existing experience.
"I completed 6 apprenticeships with them. I learned more about digital marketing by actually practicing it with real businesses. I learned how to use expensive software without paying for them, like SEMRush, ahrefs, Active Campaign, and Kajabi. That helped me leverage that experience to get my first job in digital marketing!"
– Sergio Felix, freelancing full-time
as a Paid Media Strategist
6. Network building
Apprenticeships enable you to work closely and build relationships with mentors who are in the trenches of running businesses and marketing products/services. Aside from training you, they can also introduce you to other business owners. Many of our mentors are looking to hire—about half eventually recruit their apprentices for paid roles.
"Acadium is a great start if you're looking for experience in digital marketing. It helped me get the hands-on experience I needed. I was lucky as well as the apprenticeship turned into my first digital marketing job. From there I was able to grow professionally and land a full time job at a digital marketing agency."
– Brittney Brown, working full-time as an
SMS and Email Marketing Specialist
7. Stronger credentials
When you successfully complete an apprenticeship, you get a reference letter from your mentor. You can also leverage your new work experience on your resume and cover letter. Potential employers will be impressed when you cite the measurable results you delivered to your mentors.
If you want to replace a digital marketing internship with one or several apprenticeships, check with the internship manager in your school to make sure you can do so. Some colleges and universities do, in fact, recommend Acadium apprenticeships to their students. However, your internship manager may not yet be familiar with us.
Watch Acadium CEO Moe Abbas explaining how marketing apprenticeships work:

Are you ready to begin a digital marketing apprenticeship? Take the next step: Create a profile on Acadium. Once you've been accepted into Acadium, you can start connecting with potential mentors and apply for apprenticeships.
Lexi Rodrigo is the former Content Manager at Acadium. As a marketing and communications professional and course creator, she helps remarkable brands get seen, heard, and known. She has been a digital marketer and copywriter since 2008. She's also the co-author of "Blog Post Ideas: 21 Proven Ways to Create Compelling Content and Kiss Writer's Block Goodbye." When she's not reading or writing, Lexi bakes bread, grows food, and takes long walks. Connect with Lexi on LinkedIn.
Top Marketing Webinars for Digital Marketers in 2023

By attending these webinars, you will have the opportunity to learn from industry leaders, gain insider knowledge, and stay ahead of the competition.

9 Types of Digital Marketing to Choose From in 2023

Digital marketing is a dynamic field that offers diverse career opportunities. From search engine optimization to social media marketing, there are many specializations to explore. Whether you're just starting out or looking to switch careers, this guide will help you find your ideal digital marketing niche.

Subscribe to our newsletter for digital marketing resources
Become a better marketer with our digital marketing resources and tips shared weekly in your inbox.

Build your marketing career for free or find marketing talent on any budget — fully remote.