Why digital marketing is a great career in 2021
According to Linkedin, digital marketing is one of the most in-demand careers with the greatest number of job openings. It has had steady growth over the past 4 years, pays a livable wage, and requires skills that can be learned online.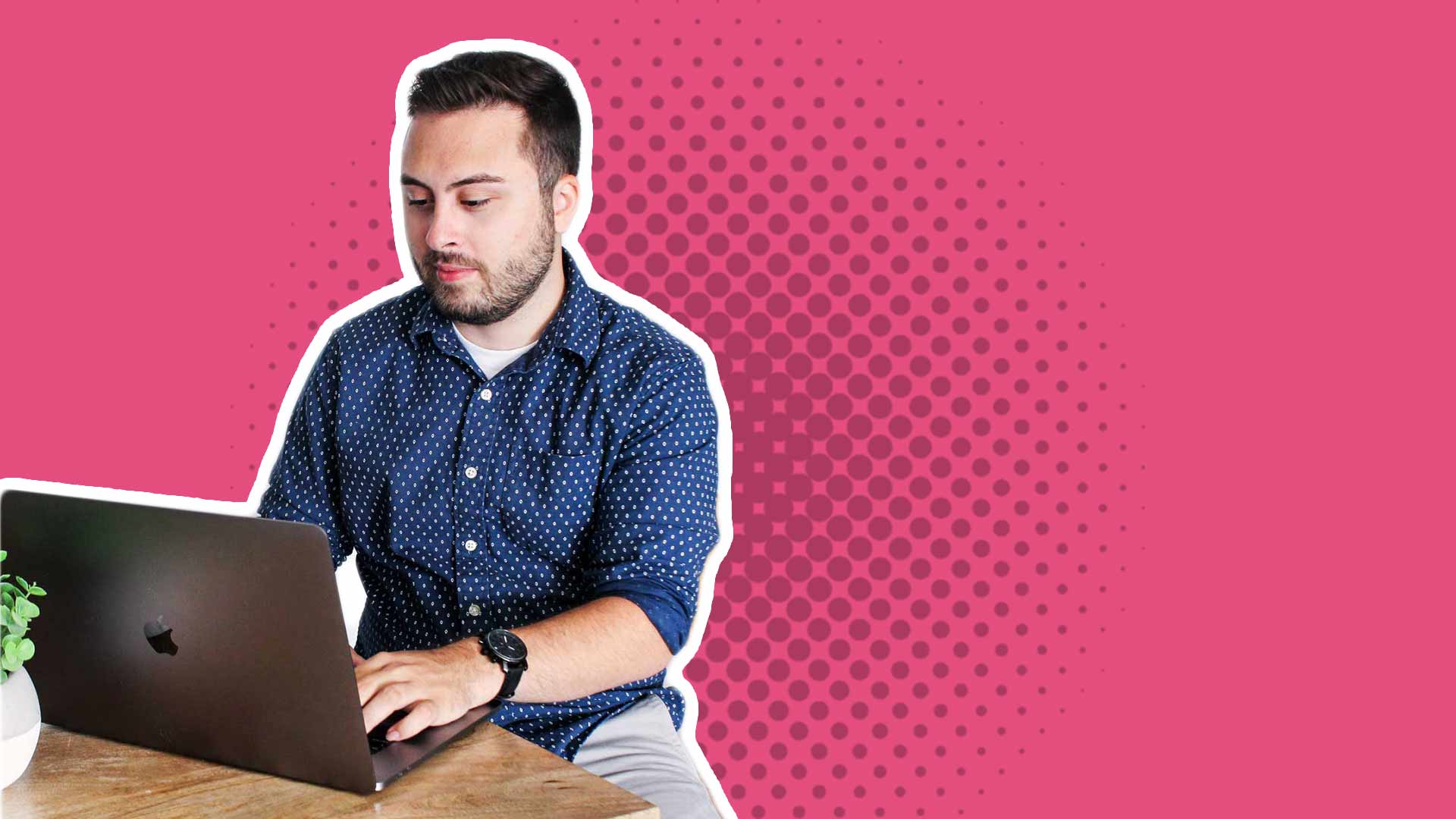 If in 2021 you're looking for a career that will provide you variety, excitement, and learning opportunities you may be asking if digital marketing is a great career to pursue. In your search for better career opportunities, you may have stumbled upon this blog. Well, you're in luck. 
Digital marketing is a great career. This field never existed 60 years ago. The internet revolutionizes the way we communicate. But also how businesses can sell their products and services to the right people.
More businesses = more digital marketers… 
But how is this possible? Do they use traditional marketing? 
Yes, they do! But does Apple know if their billboard led to a woman named Ashley purchasing their iPhone 12 Pro? Of course not. digital marketers, however, can determine how people become customers. 
The internet is always growing, which means digital marketers are always relevant and in demand. 
Now to the good part. 
You don't have to wait to become a digital marketer. You can begin learning the skills that make successful marketers today. Additionally, as a digital marketer, your career can take many different paths. You can become a digital nomad, work as a freelancer, start your own business, or work for a company. Whatever path you decide you can be sure that you'll constantly be learning and growing as the internet changes and new opportunities and challenges emerge.
This article will learn why digital marketing is a great career in 2021. 
Let's begin.
Tables of contents
What is digital marketing?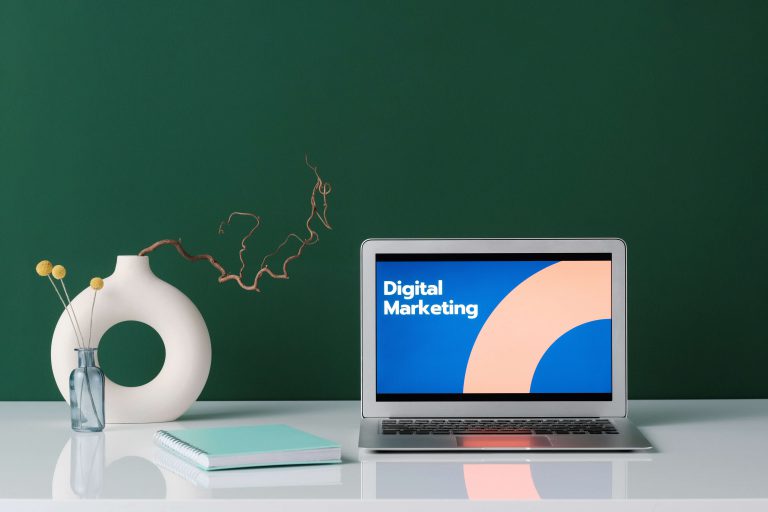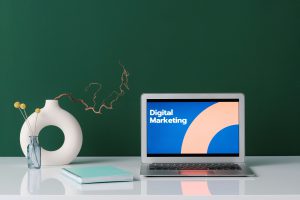 Let me ask you! 
When you started scrolling your Instagram post, did you see a "sponsored" ad? Or, how about when you type "Kobe Bryant Shoes" (Rest in peace, Kobe 😔) on Google.
Did you see that Nike dominates that specific "keyword"? That is what businesses are doing today. They're putting their product or service in front of people who are their potential customers.
That is digital marketing in a nutshell.
Now you may be wondering what skills you need to become a successful digital marketer?
Any successful marketer needs the following foundational skills:
SEO

– Search engine optimization is structuring your content to show up on search engine websites (Google, Bing, Yahoo). Marketers will try to 'rank' a certain word or phrase relevant to their business so their potential customers will find them. This is called organic traffic. It's free and essential to know if you want to become a successful digital marketer. 
Interesting right?
Now, what if I told you there's more to it. You might enjoy many jobs in SEO, such as SEO specialist, SEO analyst, content writer, link builder, and SEO consultant. 
PPC

–  Let's say you typed "Shoes for sale." What do you see? 
You probably found a pay-per-click sponsored ad with shoes on sale and, in most cases, are companies like Adidas, Nike, and Under Armour. Marketers will pay to have their products or services show up when searching for what they offer. Marketers will use platforms like Google, Adroll, or Bing to reach their potential customers. 
Or,
You'll see a sponsored ad on social media, Youtube, or a random website. All of these are examples of paid ads. 
Pay-per-click advertising has many areas like search, display, social media, remarketing, sequential, and Google shopping.
Now, what jobs are there? 
PPC jobs include PPC specialist, PPC analyst, Google ads specialist, and social media marketing. 
Social media

– What is the first thing you do when you go to Instagram? You'll scroll down and maybe "like" a post or maybe comment on it… then you encounter a brand that talks about skincare products.
Interesting! 
So, you'll check them out and see what the fuss is about. That is social media marketing. It introduces their brand to you on social media and tries to drive your traffic to their website, and turn you into a customer.
What types of social media jobs do businesses use?
Social media jobs include content marketer, social media specialist, social media analyst, public relations, brand managers, digital media manager, and social media strategist. 
Email Marketing

– You probably signed up to get the latest updates, promotions, coupons, etc. This is great for a business to continue building customer relationships and acquiring sales. According to

econsultancy

, Email Marketing contributes 23% of the company's total sales. 
That is HUGE! And by the way, email marketing is the highest paying job. According to The Muse, the average salary is roughly around $102,588 a year.
Email Marketing Jobs include Email marketing specialist, Email marketing manager, and Email marketing coordinator. 
More and more opportunities for jobs like these are becoming available as people spend more time online. And the internet is constantly evolving, presenting new challenges and opportunities to these marketers. Now, if that excites you, you're on the right track. What skills do these marketers need to stay current with all these changes?
What skill do you need to succeed as a digital marketer?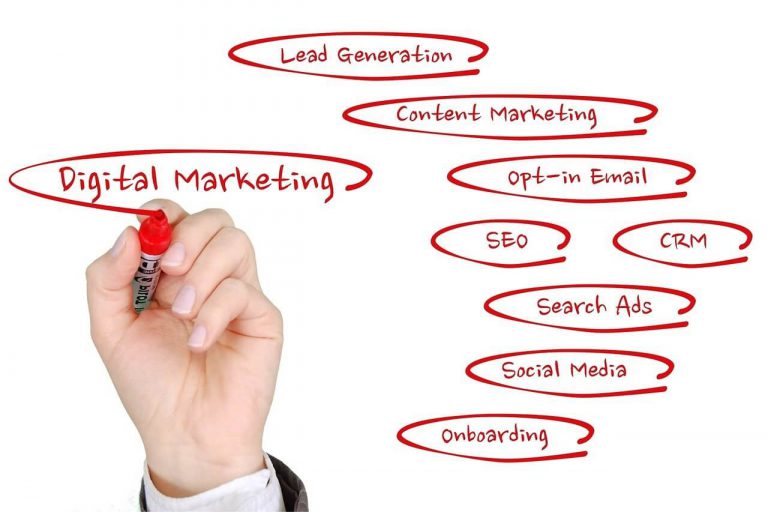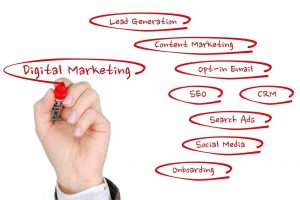 Now there are two different components you need to be successful as a digital marketer. There are technical skills and soft skills. Both are very crucial. 
But don't be anxious…
Let's look at what these skills are and how to get them. 
It is important to develop these technical skills. 
SEO and SEM – Both search engine optimization and search engine marketing are crucial to understand. Any successful digital marketer must understand what these are and how to use them.
Video – To Increase your website retention and boost your ranking online, you need to know how to create videos or get them created.
Inbound Marketing – Inbound marketing is a technique for drawing customers to products and services via content.

Understand some code and content management systems (websites) –

Having a basic understanding of HTML and CSS will give you an edge when working with websites. Common CMS platforms for websites are WordPress, Magento, and Shopify.
Data Analytics –

You must know how to use and understand Google Analytics. Monitoring and reporting can be tricky, but it helps to understand your customer behavior. With this knowledge, you can apply it to new solutions that boost traffic and conversions.
Now that you have an idea of the technical skills, you should have some experience in, here are some soft skills you need to become a successful digital marketer. 
Social skills –

Communicating well with others will lead to the best results for you and your company. Lack of communication will be a disaster. Trust me! 

Persuasion skills  –

Yes, you need to be persuasive to sell a product or service. Also, everything you do is an experiment. You won't get it right the first time. 

Analytical skills –

Now, this works well with persuasion. If you can back up your claim, you'll have a higher chance of getting what you want. You have to understand how numbers work and how they can benefit the company. 

Adapt to change –

Technology will change. It would be best if you kept yourself up-to-date. If not, you'll be left behind. For example, in 2011, Google decided to update its algorithm called "

SEO panda."

 These algorithm changes meant that the strategies that marketers used in the past wouldn't perform as well today.

Multitasking skills –

Managers have to have a broad knowledge of many different topics. They also have to manage a lot of different projects. One recommendation will be to start projects that'll bring more value and results first. 

Listening skills –

It is important to listen to your client and your customers. You must understand why they're not buying and find a better solution. 

Goal-oriented –

It is important to set goals, short term or long term. A helpful activity is to make sure your goals are

SMART

: smart, measurable, achievable, relevant, time-based.  

Passionate / Curiosity –

Very important! You need to love what you're doing. Digital marketing is always evolving, and if you don't like it, this is not the career for you. It would help if you enjoyed learning every single day.
What are the pros and cons of a digital marketer?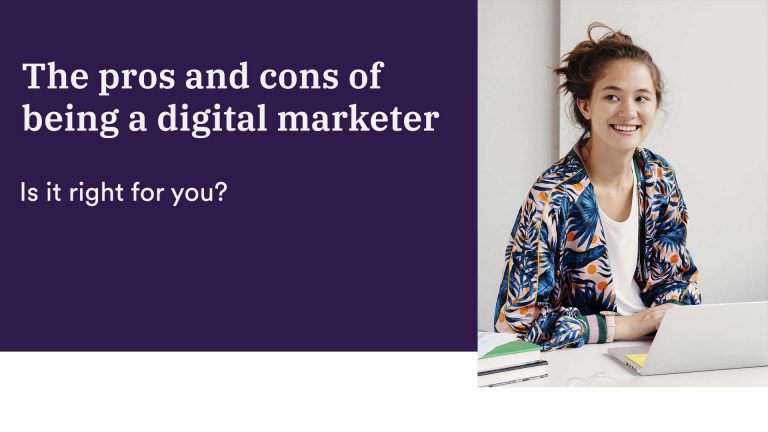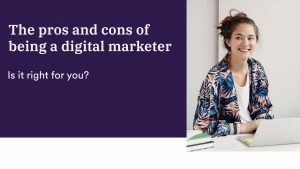 Who doesn't want to work remotely or have more flexibility and get paid well?
Even so, there are pros and cons to everything, including digital marketing.
The pros of becoming a digital marketer
Youthful career – d

igital marketing is still relatively new. According to Linkedin, the industry is growing every year, paying a living wage, and has the greatest number of job openings

. 

Businesses need digital marketers –

Every business needs digital marketers to attract and retain customers. You know what that means! digital marketing is the most in-demand career in 2021. 

Remote –

Yes, that is correct!

You can become a

digital nomad.

You can literally work from anywhere. All you need is a laptop and an internet connection. 

Flexibility –

You can work depending on projects or hours. It comes down to what you want. 

Pay grade –

So, you want to know how much you'll get paid as a professional digital marketer…

As a digital marketing manager, you can make roughly $72,015 a year, according to

glassdoor.
Now that you know the benefits of becoming a digital marketer, you should know the cons.
Systems are crucial –

You need structure. Many digital marketers with no structure eventually fail. 

What do you mean by structure?

You must have actionable goals. And with actionable goals, you need to know that results don't show up immediately. For example, when optimizing the SEO of a website, results may take three to six months to take place.

Technologies always update –

If you're comfortable using a tool and it becomes out of date, don't be surprised. Technology evolves and changes. Regardless, adapting to change is crucial to becoming a successful digital marketer.

Always learning –

Learning doesn't stop when you graduate college; it's just beginning for digital marketers.

You have to keep learning every single day. New technology, new strategies, and new industries will break you or make you better.
Now that you know the pros and cons of digital marketing, how do you know if it's right for you?
Is digital marketing right for me?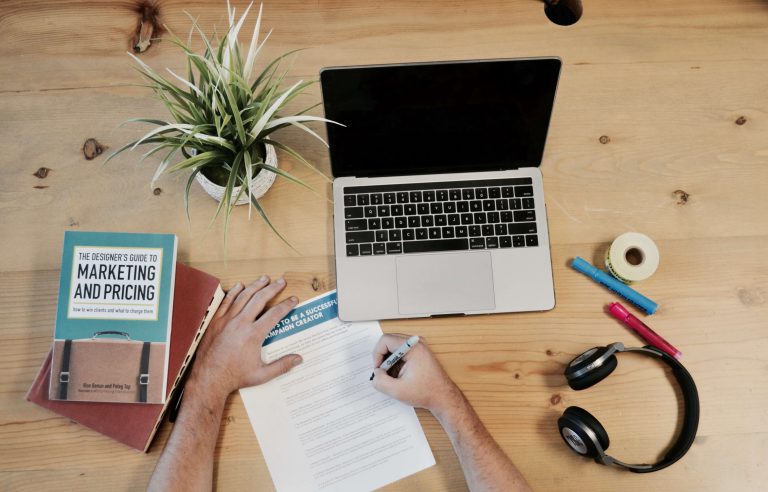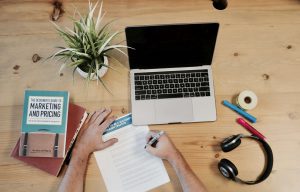 Are you the type of person who can adapt to change, is passionate about learning, communicates well with people, and loves to help others? 
If your answer is yes, this is the right career for you. 
Starting your career in digital marketing can be a daunting and overwhelming journey. Don't let that stop you from joining an industry that offers variety, excitement, and endless growth opportunities. Check out The complete guide to starting a career in digital marketing if you want to get everything you'll need for your journey. 
---
Next Steps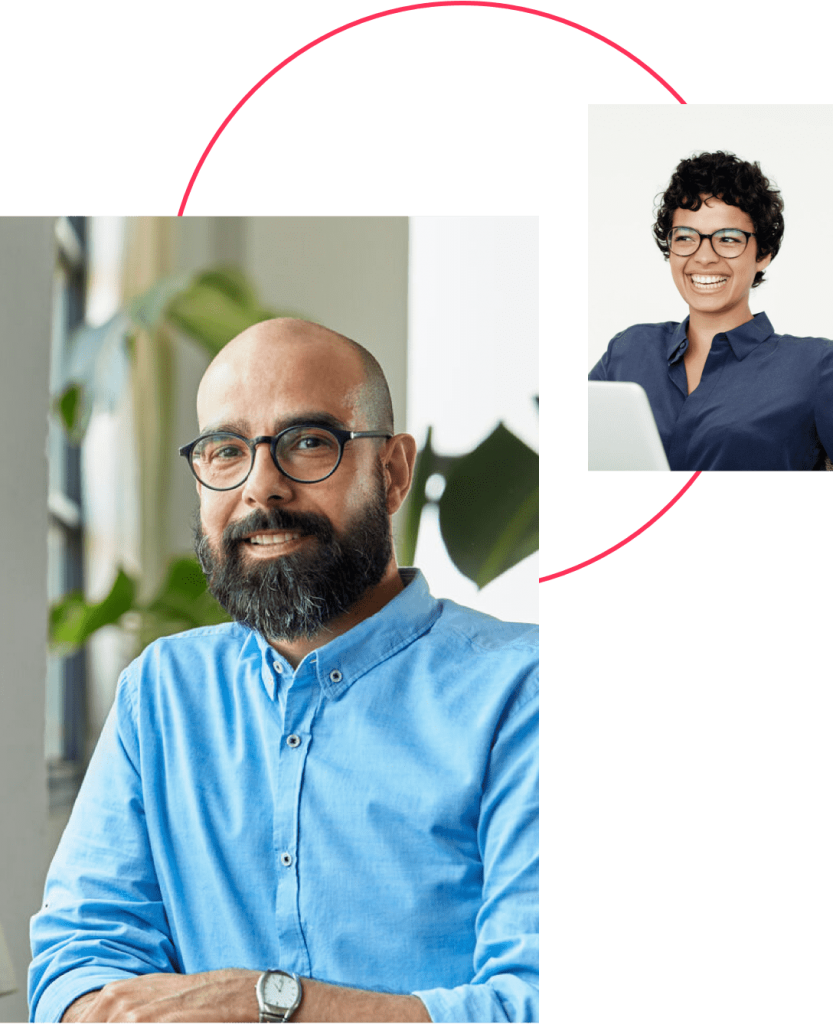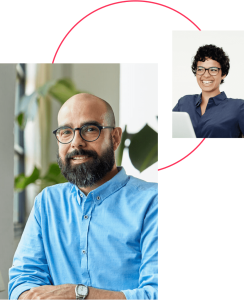 Are you ready to jumpstart your career in digital marketing? If you need real world experience to become a digital marketer match with mentors on Acadium for free.
Build the in-demand skills necessary for today's market. Learn more about Acadium digital apprenticeships. Sign up for our newsletter below to stay up to date on the latest opportunities. 
How to be an apprentice that exceeds expectations

Your Acadium apprenticeship is for you to gain experience. Take the time to communicate with your mentor, and get the most out of your mentorship. You never know when they might be hiring in the future. 👀

Business Growth, Career Prep

Vibeke Foss' advice for early entrepreneurs and freelancers

Vibeke foss is a female entrepreneur, owner of Gorgeous Geek, a web design and online business consulting in Spain, and a mentor at Acadium. By connecting with Vibeke, I got the chance to ask her about her experience as a solopreneur for six years and what advice she has for young entrepreneurs or those who want to start a career as a freelancer or digital nomad.
Get the latest from Acadium, straight to your inbox
Try it out, you can unsubscribe with one click.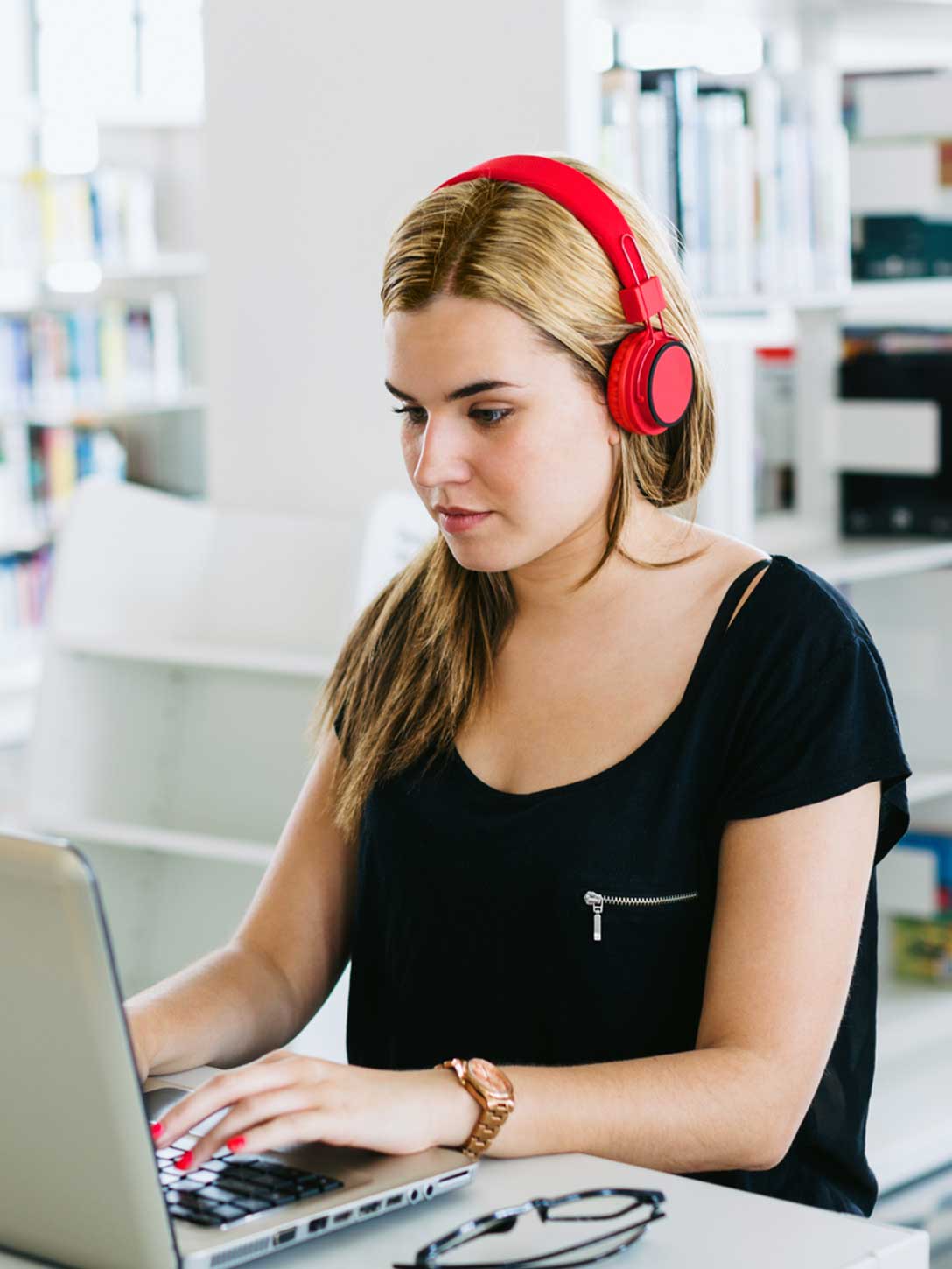 Start a remote apprenticeship today