Find and Land Content Marketing Jobs with This Primer
Content marketing jobs abound—so don't miss out! Read our primer to learn how to find and prepare for work in one of the biggest industries in the world.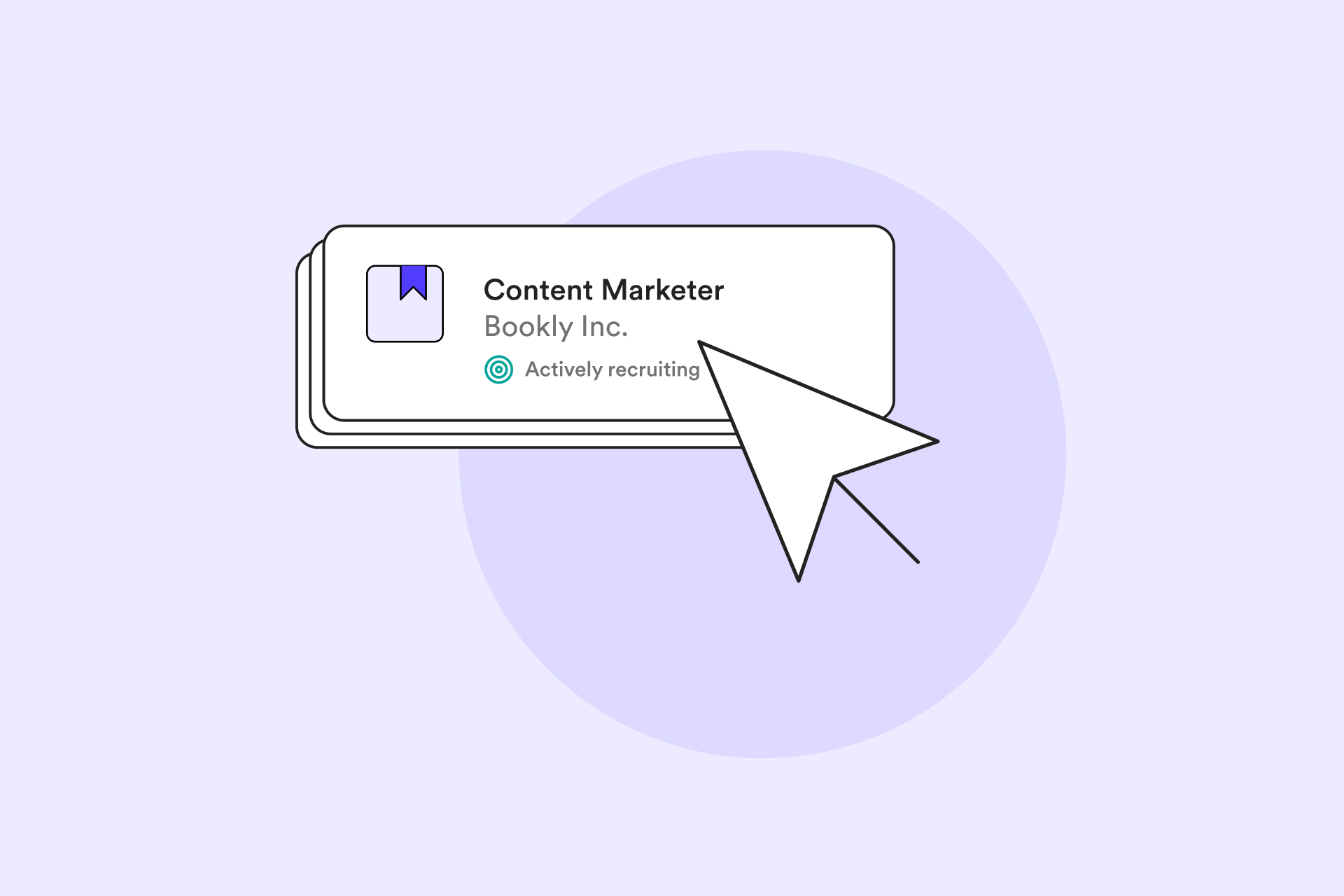 If you want a job in a market that won't stop growing anytime soon, then look into content marketing jobs. Content marketing fits under digital marketing, but has its own thriving market. You don't even need previous experience, whether in marketing or any related industry, to get started! And so, your content marketing journey can begin with this primer.
This primer covers all the common questions people ask about content marketing. What can you expect from jobs in this industry? How much can you earn? You'll learn the answers to these, and more, as you read on.
Want an even quicker start to your new career? You can join the hundreds of professionals who signed up for an Acadium marketing apprenticeship to get their start.
You'll match with a vetted mentor looking for an apprentice in content marketing when you sign up. Then, you'll hone your content marketing fundamentals with your mentor through live tasks in real-world scenarios. By the end, you'll have relevant work experience, a robust portfolio, and testimonials that prove your credentials to potential clients or employers.
Acadium Apprenticeships
Gain marketing experience
Work with a mentor for three months, polish your content marketing skills, and use your experience to get hired. 100% remote and always free.
This primer will cover the following topics to help you prepare for content marketing jobs:
What is content marketing?
Does content marketing pay well?
How do I get a job in content marketing?
Get into content marketing with no prior experience
So with these questions in mind, let's start by defining what content marketing is.
What is content marketing?
Content marketing focuses on the creation, publication, and distribution of content. Marketers do this to attract, retain, and convert a target audience. Content marketing, in contrast to advertising, is a soft sell, concentrates on a specific demographic, and is in it for the long haul.
To put it simply, content marketing is about giving information your audience might appreciate, in a way they find entertaining, to motivate them to turn to you when they want to make a purchase.
Your content creation services aren't limited to the whole production process. You also need to pay attention to content strategy, the overall architecture of the content creation and sales process—and beyond. That "beyond", in this case, refers to your audience's sales journey and retention.
Is content marketing effective?
While content marketing falls under the umbrella of digital marketing, this "spoke" focuses on content creation services alone. And before you wonder if content marketing is effective—or used by marketers at all—take a look at these numbers:
You can also get an idea of what content marketers do through the tasks set by content marketing mentors in Acadium's apprenticeship program. Mentors often set blog writing tasks that boost search results and interest in their business. Besides that, they need a hand in conducting subject matter research, or generating topic ideas. Then, there are others who need help scheduling their social media and strategizing their blog content.
Content marketing is a fit for you if you love working with different mediums, and want to develop a diverse skill set that prepares you for most careers.
But before we dive into what skills content marketing jobs require, let's find out how much you'll earn.
Does content marketing pay well?
How much do content marketing jobs pay? The answer depends on the specialty.
Your average annual earnings as a content marketer, for example, can vary from $59,647 to $61,306 in the US. The lowest yearly income for US marketers—according to 9,067 salaries submitted to Glassdoor—is around the $40,000 mark. That's a stark contrast to the reported $93,000 annual salary for experienced content marketers.
Indeed notes that content marketers in Canada earn US$55,469 a year, based on 100 reported salaries. Glassdoor projects an annual pay of US$60,398 from 26 reported salaries. According to the Indeed report, content marketers in Toronto earn the most ($61,161/year, 32 salaries reported), followed by those in Vancouver ($60,258/year, 12 salaries reported).
Your salary increases as you take a more senior content marketing position.
Around 1,207 salary profiles of US-based content marketing managers generated a median salary of $69,229. About 29 reported salaries show a median of US$64,240 for Canadian-based content marketing managers. That's only slightly lower than the average Talent calculated from 19 salaries, which is US$66,300.
Between these marketers and managers are content marketing specialists. Based on 333 salaries, US-based specialists earn an average of $78,602 a year. Meanwhile, at least 165 of their counterparts in Canada have an annual median salary of $60,594.
You may find yourself more motivated to dive into content marketing after reading these numbers. If so, let's move on to the question that's probably on your mind:
How do I get a job in content marketing?
By reading this primer, you've accomplished an important part of a job hunt: research! Research helps you find clients and employers who want your help; likewise, it improves your work readiness. That last part's important—hold on to it, because you'll learn more about it later.
For now, you need to learn about a couple of things; namely, how to:
Improve your job hunting strategy
You can't apply to jobs, or find clients, if you don't know how to find them in the first place. To improve your chances, you need to develop these five critical habits:
Get organized
Schedule time for job applications
Talk, or network, with someone new every day
Analyze what works (and what doesn't) with your strategy
Apply directly to a client or company
Conversely, these are job-hunting habits you have to break:
Be meticulous, avoid the "Quick Apply" button
Only apply for jobs you want
Fight your impostor syndrome and apply
Learn to accept rejections
Create or update your resume
You've found the perfect postings—now, it's time to capture your potential client or employer's interest.
Whether in written or video form, your resume must include your latest work-related information. Don't bother adding things like your high school or college extracurriculars if you're years beyond your schooling days. But if you're only a few months or years removed—and if they're your main source of credentials—pick the best, most recognizable ones, and ones relevant to the post you're applying to.
You must apply the same level of scrutiny to your portfolio. Put in your best works—especially pieces relevant to the opening or project you're aiming for—to impress your prospective client and employer.
Prepare for your job interview or client meeting
A job interview or client meeting determines whether or not you'll get a plum position or project.
Prepare for it accordingly. You may even want to jot down a checklist to ensure you don't forget anything. Here's a sample list:
Dress according to your comfort zone, and the interview's level of formality
Be on time
Research the company or client you're meeting with
Emphasize your specialization, but show basic knowledge of other skills
Gently show your skills off without being a "know-it-all"
Follow up with a genuine email
Develop technical and personal skills
You need to develop these soft and hard skills to succeed in content marketing.
Soft skills and work readiness
Remember work readiness?
Your work readiness refers to how prepared you are to step into a job or project with minimal support. Employers seek people with these skills because it indicates they're ready to not only fulfill their tasks, but build rapport with those they'll work with. Work readiness skills fall under social, personal, and business dimensions.
A couple of important competencies under these dimensions include:
Communication skills
Problem-solving
Active listening
Conflict resolution
Time management
Project management
Financial literacy
Hard or technical skills
Content creation services specialize in multiple disciplines, but content marketers have a particular need to develop their content writing and copywriting skills. You also need to, at the minimum, know how to make videos and graphics.
Video content creators are important to content marketing due to soaring demand. Zenith forecasts that an average person spent 100 minutes watching online video in 2021, and the number will grow in 2022.
YouTube content creators in particular make great content marketers, because they understand a core competency of content creation: educate while telling a compelling story.
Graphic design is also a hot career, as vision helps people retain information better. Moreover, a survey of 200 marketers revealed that 40.8% of the type of visual content that helped them reach their marketing goals are original graphics, such as illustrations and infographics.
Your SEO and social media marketing abilities also need some polishing.
SEO without content marketing is like a body without a soul.
Content marketing needs SEO, and SEO needs content marketing. That's because you need SEO for the right audience to discover your content. You also need good content to engage and convert the audience taken to it by SEO.
You're doing more than picking random words when you execute a great SEO strategy. You generate traffic for clients by creating strategies that improve your content's search engine rankings. Also, you're taking notes on their customer's search intent and putting it as a cornerstone of your SEO strategy.
Social media marketing, on the other hand, deals with content only produced for social media platforms. It takes advantage of the popularity of social media to reach particular demographics, divided per platform.
Apply skills to real content marketing scenarios
There's a couple of ways you can polish your content marketing skills. You can take courses, which can lead you to discover new, useful skills. You can also try your hand at freelancing, especially if it's on a portal that takes out the tedious process of finding clients.
Or you can find a marketing apprenticeship.
Marketing apprenticeships allow you to bypass the dreaded Catch 22 of any job seekers. Stop me if you've had this problem before: you need work experience to land jobs—or just get a call back from a prospective client or employer. Yet, you need work experience to pique their interest. But how can you get that expertise if you can't find work or secure projects?
You can develop your technical skills—including writing, making videos and infographics, optimizing search rankings, and other competencies—in a successful mentorship. You'll also improve your interpersonal, communication, and other soft skills. And your development won't be in a bubble—it'll all happen as you accomplish real-world tasks under the guidance of a mentor.
So how do you find this kind of mentorship?
Get into content marketing with no prior experience
Acadium apprenticeships will match you with mentors who'll guide you through real-world scenarios in their business. In addition to learning necessary skills, you'll also ease into the day-to-day minutiae of working content marketing jobs. You'll certainly come out of your apprenticeship with a better portfolio and social proof, which are testimonials that will let potential clients or employers know that your services are valued.
It's possible to enter an Acadium apprenticeship with no experience and finish it with skills to qualify you for a six-figure offer. Zhenya Villarreal had zero experience and couldn't give away her services at first. That changed when she picked up the requisite experience and skills through an apprenticeship at Acadium.
You can follow Zhenya's example and build your career from the ground up through apprenticeships. When you sign up for an apprenticeship, you can develop your social media, graphic design, content, and video content marketing skills through varied, practical tasks. You'll gain real-world experience in the field you're most interested in, with results you can put in your resume.
And while you go through tasks, you can supplement your apprenticeship with courses. Acadium's courses cover marketing basics that allow you to build a portfolio, then receive helpful feedback along with reviews.
All you need to do to start a career in content marketing is take the first step and sign up, completely free of charge.
Five years in journalism, two in proofreading, and eight in freelance ghostwriting. Creating content that's entertaining, informative, and actionable shapes my writing. When not scrutinizing my copy, I'm likely watching hockey.
Top Marketing Webinars for Digital Marketers in 2023

By attending these webinars, you will have the opportunity to learn from industry leaders, gain insider knowledge, and stay ahead of the competition.

9 Types of Digital Marketing to Choose From in 2023

Digital marketing is a dynamic field that offers diverse career opportunities. From search engine optimization to social media marketing, there are many specializations to explore. Whether you're just starting out or looking to switch careers, this guide will help you find your ideal digital marketing niche.

Subscribe to our newsletter for digital marketing resources
Become a better marketer with our digital marketing resources and tips shared weekly in your inbox.

Build your marketing career for free or find marketing talent on any budget — fully remote.