How to Write a Digital Marketing Resume that Gets Interviews [with Template]
"How do I write a digital marketing resume?" is a question we hear often. Here are marketing resume tips to make it easier for you. By focusing on the right sections, you'll convince recruiters that you're an outstanding candidate for the job—and get more interviews as a result.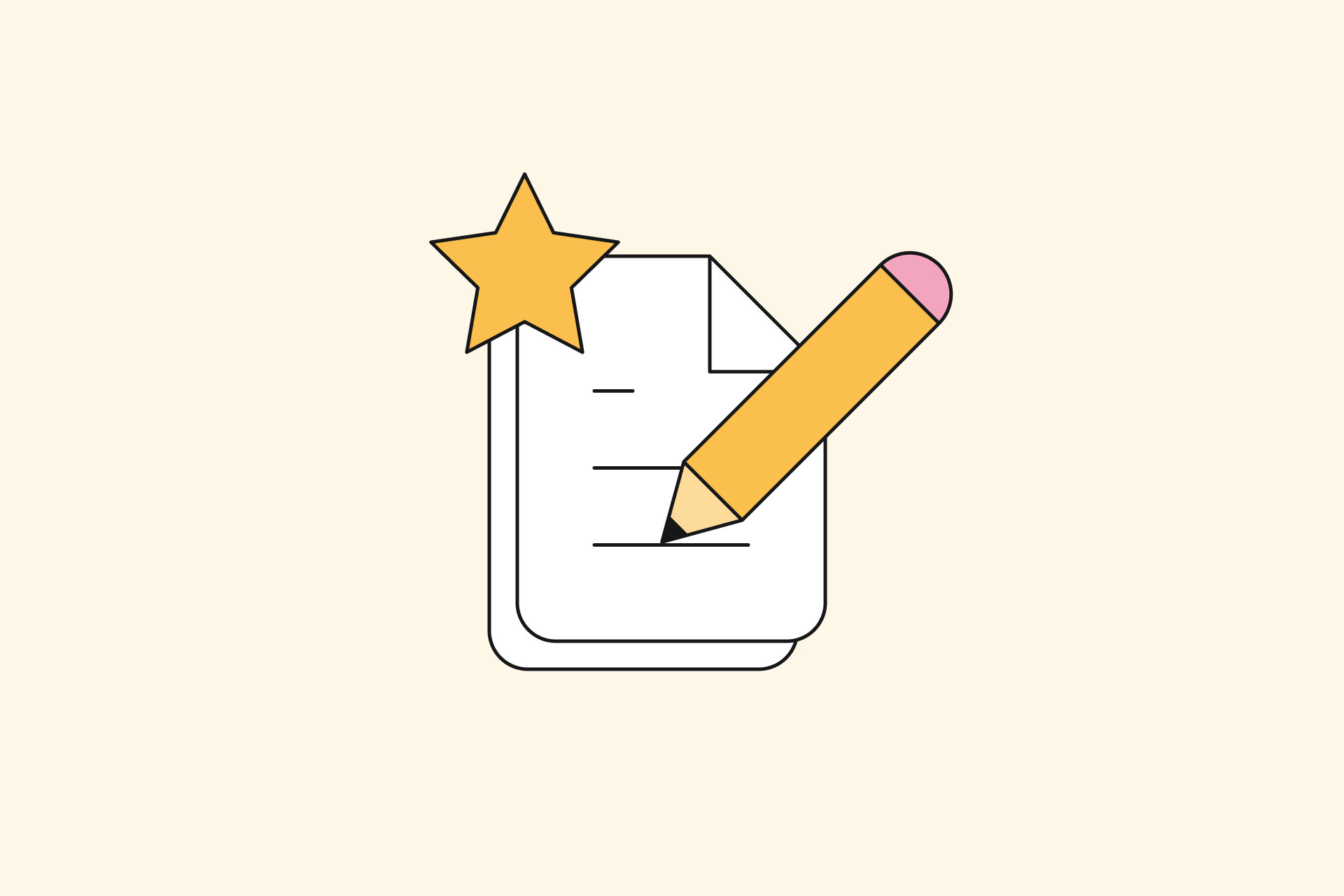 Writing your digital marketing resume can be nerve-wracking, especially if you're just starting out in your career. 
There are so many ways to present yourself— as well as contradicting resume tips—it's easy to get overwhelmed and confused. 
This post aims to get rid of the overwhelm and confusion.
I'm going to walk you through the hardest part: getting started. We're going to cover the following digital marketer resume tips:
Choose an attention-grabbing and accurate header

Skip the digital marketer resume objective or summary

List three relevant workplaces (even if you've never had a marketing job before!)

Make a key skills section that matters to the recruiter

Include relevant certifications 

Add education
One of the best ways to boost your resume is by completing real-world digital marketing projects through an apprenticeship. Aside from being able to the cite concrete achievements you got, you'll also have work samples and a reference from your mentor.
By the time you're done reading, you'll know how to write the best digital marketing resume that gets interview invitations.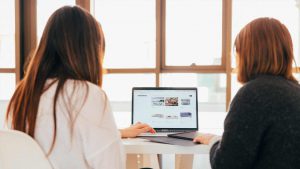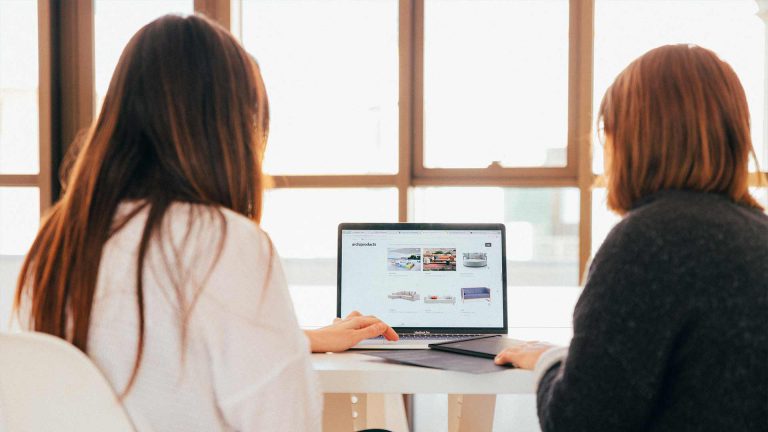 Step 1: Write a powerful resume header
So, here's the thing: nobody hires a "digital marketer." 
Digital marketing has several areas: Social media marketing (SMM), Search Engine Optimization (SEO), Pay-per-click advertising, content marketing, and so on. Each of those areas is distinct and requires different sets of skills.
So using "digital marketer" on your resume header doesn't tell a prospective employer anything. It should be more specific. 
Try using this formula for the best digital marketing resume header:
Experience level + Technology + Proof + Position 
Here's how a header might look like if you use this formula:
Senior SEO Content Specialist – HubSpot Certified
Breaking it down, here are the formula elements in the above header:
Experience level: "Senior"

Technology: "HubSpot"

Proof: "HubSpot Certified"

Position: "SEO Content Specialist"
Don't worry if you don't have any certifications to mention. This formula is for you to tweak and personalize. Taken together, these four elements make a header that sends a clear message to recruiters. 
Step 2: Skip the resume objective
This contradicts conventional advice, I know. But let me explain why including a resume objective is a bad idea. It's because, the objective—also called a resume summary—is generic, outdated, and boring.
Here's why. 
Take this objective or summary, for example: 
"Seeking a digital marketing campaign manager position to use my five years of experience generating profits with Google Ads. I am able to advise on ad campaigns and analytics."
Such a digital marketing CV objective is useless for hiring managers. You'll only be repeating the information they prefer to find in other sections. 
Here's how that example does that:
"

Digital marketing campaign manager position"

– This merely repeats information that's already in the header

"Five years of experience" –

R

ecruiters will get this info from the section with experience.

"I am able to advise on ad campaigns and analytics" –

A repetition, yet again! A hiring manager will ignore this and go to the Skills section for more useful details. 
The bottom line is that a resume objective is a waste of precious space. And since one- to two-page resumes are the standard now, you're going to need all the space you can get!

Step 3: List three recent workplaces
The next step is to write the Work Experience section. I recommend you focus on the three last workplaces to keep it nice and brief. But feel free to add more if you've worked at some amazing companies!
Every work experience section needs to demonstrate one thing: you delivered good results. Simply listing your key responsibilities and duties doesn't say a lot to recruiters, so focus on tangible results.
Here are some examples for content marketers:
Instead of: Was responsible for creating and implementing the content map
Write: Created and delivered a 100-article content map
Some more:
Instead of: Implemented a new SEO content strategy to boost website traffic and sales
Write: Implemented a new SEO content strategy that increased website visits by 20% in 9 months while increasing the conversion rate by 30%
Keep the bullet list of achievements to a maximum of five points for each company. This way, you'll make yourself choose the most important and relevant achievements and keep the section brief but informative.
If you've had several jobs and your digital marketing CV ends up being more than two pages long, have it read by a professional resume writer or editor. They'll check your writing and shorten your resume without sacrificing the value for recruiters. 
A question that often comes up in the Work Experience section is:
"What do I write in this section if I don't have work experience?"
Even if you're just starting your career in digital marketing, you may have more experience than you think. For example, you can mention:
Relevant volunteering experience 

Personal projects you've completed on your own

Digital marketing-related school projects
Pro bono work for businesses or charities
Internships and digital marketing apprenticeships
For non-marketing related work, dig deep for experience that can serve you well in a digital marketing career. For example, volunteering to help organize an art exhibit shows you have the eye to create visual assets for digital marketing campaigns. Use these  experiences to show you have what it takes to succeed in a digital marketing career. 
Not Enough Marketing Experience?
Check out digital marketing apprenticeships on Acadium. You'll get the skills and work experience you need to become more employable—for a total of only 120 hours!
Step 4: Make a key skills section
Digital marketing is a big field, so you might be tempted to write a mile-long list of skills. To keep this section focused and concise, let's choose the best ones. 
By "the best ones," I mean the skills required for the job you're applying for. Carefully read the job description and list the skills you do have. For this reason, you may have to tailor your resume to each application.
In general, the top skills to include in a digital marketer resume are:
Content Management System (CMS) 

Content marketing 
Social media skills

Customer Relationship Management (CRM) software 

Lead generation & nurturing 

Email marketing 

Content marketing tools (SEO, SMM, graphic design, etc.)

Paid social media advertising

Communication (written and spoken) 

Content creation

Content strategy development
Each skill above has subsections. For example, "blog post writing" and "SEO content optimization" are subareas of "Content Marketing." Add relevant sub-skills accordingly. They will give the recruiter the context they need to assess your suitability for the job. 
And don't forget to include "soft skills" that are important in marketing and other fields. These include curiosity, creativity, listening, and problem-solving.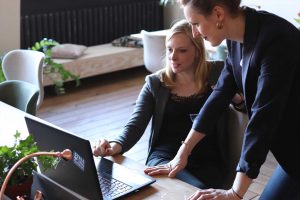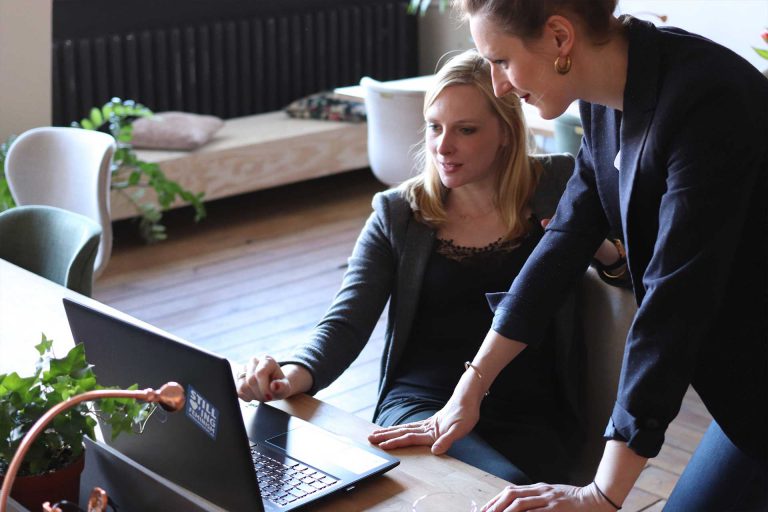 Step 5: Include relevant certifications
Certifications make a digital marketing resume stand out from the competition. If you have any relevant certifications, make a special section for them. But if you're an entry-level specialist, find some free certifications.
Check out Acadium's free digital marketing courses to prepare for courses. You can learn the foundations of digital marketing for small businesses, paid advertising, email marketing, SEO, SMM, affiliate marketing, influencer marketing, and more. 
You also get a certification from each marketing apprenticeship you complete through Acadium. This certificate proves that you've worked on real marketing projects for a business.
In this video, Acadium CEO Moe Abbas explains the three ways you can launch your digital marketing career through Acadium:
Also, consider getting certifications from Google. The company offers a wide range of them; for example, as a Google Ads marketer, you can get certified in:
Google Ads Search

Google Ads Display

Google Ads Video

Shopping ads

Google Ads Apps

Google Ads Measurement
As a beginner, try taking free courses and certifications first. Getting paid ones is also a must for your career, but you don't have to go for them right away. 
Step 6: Close it up with education
Let's be honest. The Education Section isn't on recruiters' priority these days. That's why it comes the last on many digital marketing resumes. Yours shouldn't be an exception unless you're an entry-level marketing professional. 
This section should have:
Name and location of the school you attended

Dates of enrolling and finishing your degree

The degree that you obtained
Feel free to mention any relevant achievements and projects you've done during school, especially if you're just starting a career in digital marketing. 
Step 7: Double-check your digital marketing resume
At this point, your resume is almost ready. The only thing left is to go through this checklist to ensure it meets the best practices:
Length – a digital marketing resume shouldn't exceed one page, especially if your experience is less than 10 years
Readability – use Sans-Serif font types for good readability (Open Sans, Arial, Calibri)
Achievements – the experience section doesn't list your responsibilities, but tangible achievements
Workplaces – at least three workplaces are there to show off your experience
Certifications – the resume has relevant certifications that prove your expertise.
The last thing would be to proofread your digital marketing resume. Read it out loud, use Grammarly, or give it to someone else to look at. This step will help avoid silly mistakes like misspelled words and grammar errors. 
Digital marketing resume template
Here's a digital marketing resume template that puts everything together:
5 top tips to write a digital marketing resume that gets job interviews
I realize that writing an impressive resume can be a daunting task. That's true whether you're just getting started in your career or have been working for several years. And resume-writing conventions do change over the years.
To streamline things for you, we've compiled what we believe to be the best marketing resume tips so you can find them all in one place.
1. Use hard numbers
Specificity is more convincing than vagueness, and you can't get any more specific than by using hard numbers. As we've said above, don't just say you increased organic traffic. Say you increased it from 10,000 to 20,000 unique visitors in three months.
2. Tailor the resume to the job post
Adapt the resume to the specific job you're applying for. Take keywords from the job description and add them to your resume. Highlight the results, experiences, and skills that relate directly to the job.
According to Zety, job seekers typically create just one resume and use the same one for all their applications in one job search. With this strategy, you would need to send out 30-50 resumes to get a job. Your chances of getting hired will increase if you create a customized resume for each position you're applying for instead.
3. Link to your online portfolio
Aside from your contact information, also add the URL of your online portfolio. This can be as simple as a single web page with samples of your work.
You can also use your Acadium profile as an online portfolio. It automatically displays digital marketing courses you've completed, as well as reviews from your mentors, tasks you've completed, and star ratings on those tasks.
4. Make sure your resume is ATS-friendly
Many employers now use applicant tracking systems (ATS) to filter through hundreds of resumes they receive. If your resume isn't resume-friendly, it may get discarded before a human has even laid eyes on it! To reduce the chances of this happening, follow these tips:
Keep the layout of your resume simple. Single-column resumes do best. Complicated layouts can confuse ATS applications and mis-read the content of your resume.
Include keywords. ATS scan resumes for the employer's target keywords, and eliminate those that don't contain them.
Run your resume through an ATS checker. There are both free and premium ATS checkers that will let you know how an ATS would assess your resume.
5. Keep it focused and concise
How long should your resume be?
It depends on your level of experience and, to some extent, the field you're applying to. If you're a newcomer to the job market, a one-page resume should be enough. If you have more than 10 years of experience, you can go up to two pages. For marketing jobs in government, academe, and other technical fields, your resume may have to be three pages long.
You can read more about resume length here and get some tips on paring down your resume here.
Write a stellar resume
Writing the best digital marketing resume can be hard, but now you have the marketing resume tips you need to make the task easier. By focusing on the right sections, you'll convince recruiters that you've got what it takes—and get more interviews as a result. 
The best way to make your resume stand out is by citing concrete achievements from previous jobs and marketing projects you've worked on. Even if you're applying for an entry-level job or your first marketing job, you can leverage something like a marketing apprenticeship or tasks on Acadium to boost your resume.
Now you know the answer to the question, "How do I write a digital marketing resume?" Over to you now. Go and make your digital marketing resume shine, and go one step farther: turn it into a video resume. I've got my fingers crossed for your success! 
---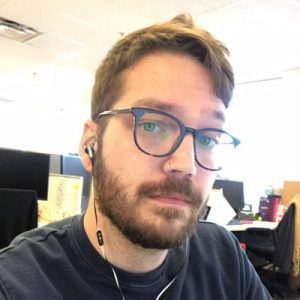 Donald Fomby is an expert marketing writer and content strategist at Subjecto. He writes about trends, tips, and other cool things about the world of digital marketing. Outside his home office, Donald might be found speaking at webinars, learning outreach, and exploring the great outdoors.
This post has been updated with contributions from Lexi Rodrigo, Content Manager at Acadium.
Top Marketing Webinars for Digital Marketers in 2023

By attending these webinars, you will have the opportunity to learn from industry leaders, gain insider knowledge, and stay ahead of the competition.

9 Types of Digital Marketing to Choose From in 2023

Digital marketing is a dynamic field that offers diverse career opportunities. From search engine optimization to social media marketing, there are many specializations to explore. Whether you're just starting out or looking to switch careers, this guide will help you find your ideal digital marketing niche.

Subscribe to our newsletter for digital marketing resources
Become a better marketer with our digital marketing resources and tips shared weekly in your inbox.

Build your marketing career for free or find marketing talent on any budget — fully remote.