T-shaped Marketer: Four Steps to Becoming One in 2022
A T-shaped digital marketer has knowledge and experience in several marketing domains but is an expert in one particular aspect of marketing. Here are four steps that you can follow to become a T-shaped marketer.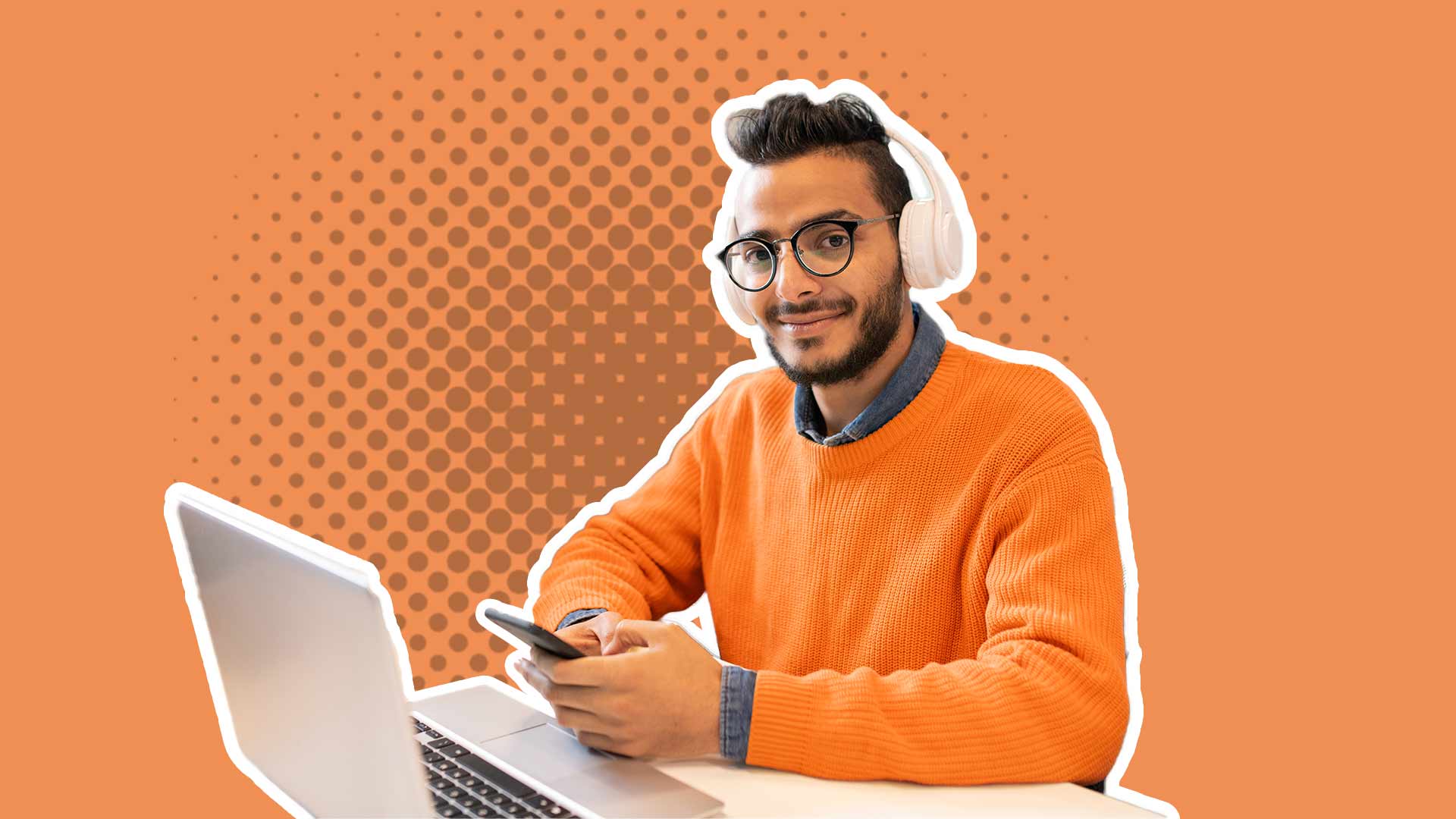 If you want to stand out as a digital marketer, don't be a Jack or Jill of all trades. Aim to become a T-shaped marketer instead.
It's the best way to have the wide range of skills a digital marketing career requires. At the same time, you'll have enough of a specialization to dominate one sector of digital marketing. Keep reading to find out how.
Table of contents
Rise of the T-shaped marketer
Over the last decade, the rise in marketing popularity has resulted in huge opportunities for digital marketers. One reason for the growth of digital marketing is that there are so many different ways to reach your audience online.
For example, you can reach your audience through Google search ads, using tracking cookies on your website to retarget visitors through display and social media ads. You can capture their email address through some offer, and enter them into a sequence of emails to keep them engaged with you.
Digital marketing has many fields. If you're entering the marketing industry, you now have so many different marketing streams to choose from. Here are the different types of digital marketing you could choose to specialize in:
Pay-per-click advertising or PPC ads
Social media marketing
Email marketing
Content marketing
Web development
Influencer marketing
Affiliate marketing
and much more.
With so many options to choose from and so many tools in each stream of marketing, how do you decide which digital marketing stream you want to specialize in?
Here's the catch. When a company puts together a marketing strategy, it will most likely include many of the marketing streams mentioned above. To use a more traditional marketing term, this would be called a company's marketing mix.
And thus, T-shaped marketing was born.
Working for a big company, a small company, or starting your own thing
Suppose you join a larger company with an established marketing strategy; you may take on just one of those forms of marketing. On the other hand, if you enter a smaller company like a startup or start your own business, you may be a marketing team of one. That means you have the privilege of doing it all.
Don't get overwhelmed.
One of the great things about living with the internet is that you can learn just about anything online. There are so many online courses and podcasts to learn from. Additionally, you're surrounded by marketing every day, so you already have some experience to draw from.
Successful marketers have a broad knowledge
The important point to make clear is that any successful marketer will have some knowledge in all areas of marketing. You'll need to know something about all forms of marketing because it isn't a siloed industry. They won't be an expert in all these areas, but successful marketers usually have a stream they focus most of their time on.
What is a T-shaped marketer?
A T-shaped digital marketer has knowledge and experience in several marketing domains but is an expert in one particular type of marketing.
What does being T-shaped mean?
The top horizontal line of the "T" represents areas where a digital marketer has foundational knowledge or basic proficiency.
This means you know just enough to "be dangerous." That is, you know enough about these areas to know:
What it is
When to use it
How to manage someone else doing it
How to tell if it's going well or not
How to take decisive action on it
For example, let's take a content marketer. They may be an expert on creating great content. And they also understand how to get that content out to their audience through different channels like social media, email, and pay-per-click ads.
"You need to have a marketer who will not only be able to create a strategy, but also be responsible for its execution…. That doesn't mean this person works solo all the time. T-shaped marketers also outsource some work to other specialists…. They should also be able to keep track of marketing goals and KPIs while utilizing external help to achieve them."
– Margo Ovsiienko, Growth Marketing Partner for tech companies
Why should I be a T-shaped marketer?
These marketers can enter any marketing team or company and be able to execute several different marketing strategies. They are adaptable and an asset to their team.
"T-Shaped marketers are valuable because they can understand an entire marketing strategy from A to Z."
Confused? Imagine the letter "T." The top horizontal bar of this "T" represents the different abilities of a digital marketer. The vertical bottom stem of this "T" represents the depth of expertise that the digital marketer has in each of their abilities. T-shaped digital marketers have extensive knowledge in one domain of digital marketing and sufficient experience in other areas that support it.
A Jack or Jill of all trades and a master of one
In other words, a T-shaped digital marketer is both a Jill or Jack of all trades and a master of one. It's the best of both worlds.
An example of a T-shaped content marketer
Going back to the example above, our content marketer is an expert in telling their customers' stories. To make sure their content resonates with their target audience, the content marketer also understands website development, analytics, and SEO. Their knowledge of analytics can help the marketer understand their website's user behaviours, the effectiveness of previously posted content, and ad copies.
Understanding SEO also helps our content marketer. To leverage their content to grow their audience, they need to conduct keyword research and find keywords with high traffic and low competition. Understanding on-page SEO also helps them create an article with optimized images, meta descriptions, and titles.
Our content marketer is much more effective because they can tell great stories of their customers AND how different domains of marketing can impact them.
This example demonstrates the value that a T-shaped digital marketer brings to an organization.
Why T-shaped marketers are essential
Today, organizations need marketers who will be able to create a strategy and execute on it. Imagine a team of T-shaped marketers working together. For an organization, having a team of T-shaped marketers means that they can collaborate, which will lead to more creativity.
This scenario sounds much more exciting for the team as well as useful for the business. Who wants to work in silos? Why not work together to create truly awesome marketing campaigns. Isn't that what it's all about?
How to become a T-shaped marketer
By now, you may be wondering, "How can I develop T-shaped skills?"
To become a T-shaped digital marketer, you first have to experience as many different areas of digital marketing as you can. This way, you start to grow the breadth of knowledge necessary and find the area you enjoy the most.
Relax. You don't have to decide what your specialty is right away
The great thing about being a T-shaped marketer is you don't have to decide right away what your specialty will be. Find opportunities to work with PPC ads, SEO, content marketing, copywriting, social media, website development, and other essential areas to a winning digital marketing team.
Step one: Start learning online
Start to learn about different domains of marketing online by taking free courses. In addition to digital marketing online courses, consume educational content in digital marketing. Here's a list of great digital marketing podcasts.
A common area where people start learning about digital marketing is online ad managers. You can easily start your own ad manager on Facebook or Google to explore how they work. You can expand your skills by learning to write compelling ad copy when you create paid ads. Additionally, by learning to interpret analytical data, you'll be able to judge the success of any campaigns you run.
Step two: Learn how to use growth hacking tools
Develop growth hacking skills by learning various ad spy tools, tracking competitors' ad data, which can help you create ads that can beat your competition.
Neil Patel has a great article with 35 different growth hacking tools that you can use.
Step three: Start looking for opportunities
As you utilize different domains of marketing, you'll gain more confidence in using those skills. This, in turn, will make you an eligible candidate for more opportunities. It's no secret that a T-shaped marketer would compete for higher wages than an average marketer.
If you start applying to jobs, it's essential to adopt good job search strategies and ditch bad habits that will hold you back. Additionally, make sure you are well prepared for interviews.
One of the best ways to quickly build a T-shaped marketer's skills is to work for startups where you'll tackle all areas of marketing. However, finding such job roles isn't always easy, especially for entry-level employees, as these roles demand considerable experience.
Step four: Gain real-world experience by working with mentors
In such a case, an easier way to gain marketing experience and become a T-shaped marketer is to try a digital apprenticeship. An apprentice works on different aspects of a marketing project in digital apprenticeships simultaneously under a competent mentor. As a digital apprentice, you'll learn various marketing domains and receive mentorship from founders and business owners. The mentorship you receive can also build your professional network, which is important to finding future opportunities.
Become a T-shaped marketer by completing an apprenticeship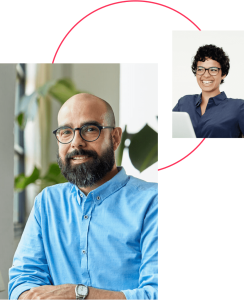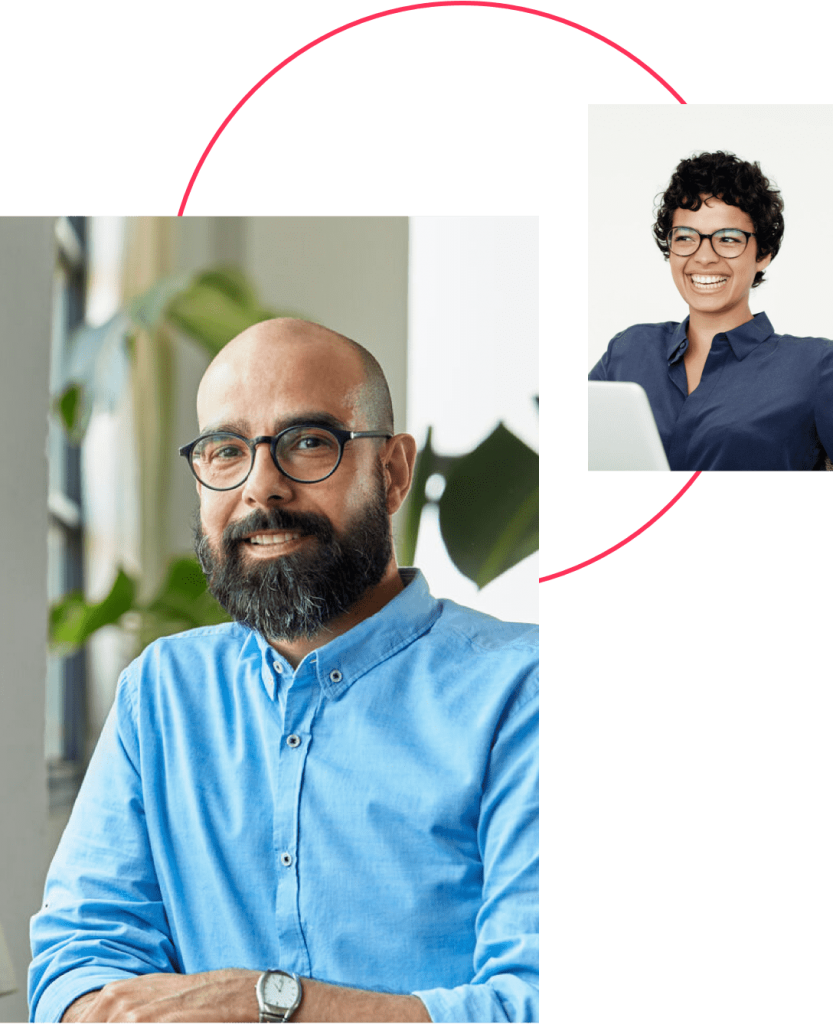 At Acadium, we match online business owners with aspiring digital marketers for three-month remote apprenticeships to help them launch or grow their careers in a rapidly changing job market.
Our apprenticeships offer accessible training for anyone to launch their careers with no prior experience.
---
Starting your career in digital marketing can be a daunting and overwhelming journey. Don't let that stop you from joining an industry that offers variety, excitement, and endless growth opportunities. Check out The complete guide to starting a career in digital marketing if you want to get everything you'll need for your journey. 
This post was originally published on January 19, 2021. We've updated it with contributions from Lexi Rodrigo, Content Manager at Acadium.
Ryan Carruthers is the Content Marketing Manager at Together Software, a company that builds software to help enterprise companies run effective mentorship programs within their organizations. Ryan was an Acadium apprentice and leveraged his apprenticeship experience to get a job at Together.
Top Marketing Webinars for Digital Marketers in 2023

By attending these webinars, you will have the opportunity to learn from industry leaders, gain insider knowledge, and stay ahead of the competition.

9 Types of Digital Marketing to Choose From in 2023

Digital marketing is a dynamic field that offers diverse career opportunities. From search engine optimization to social media marketing, there are many specializations to explore. Whether you're just starting out or looking to switch careers, this guide will help you find your ideal digital marketing niche.

Subscribe to our newsletter for digital marketing resources
Become a better marketer with our digital marketing resources and tips shared weekly in your inbox.

Build your marketing career for free or find marketing talent on any budget — fully remote.