So You Want to Become an Email Marketing Expert
Are you one of the lucky ones who's been blessed with both creativity and a head for numbers? Then a career as an email marketing expert is for you! This post gives an overview of email marketing as a career, including the responsibilities, skills required, salaries, growth prospects, and more.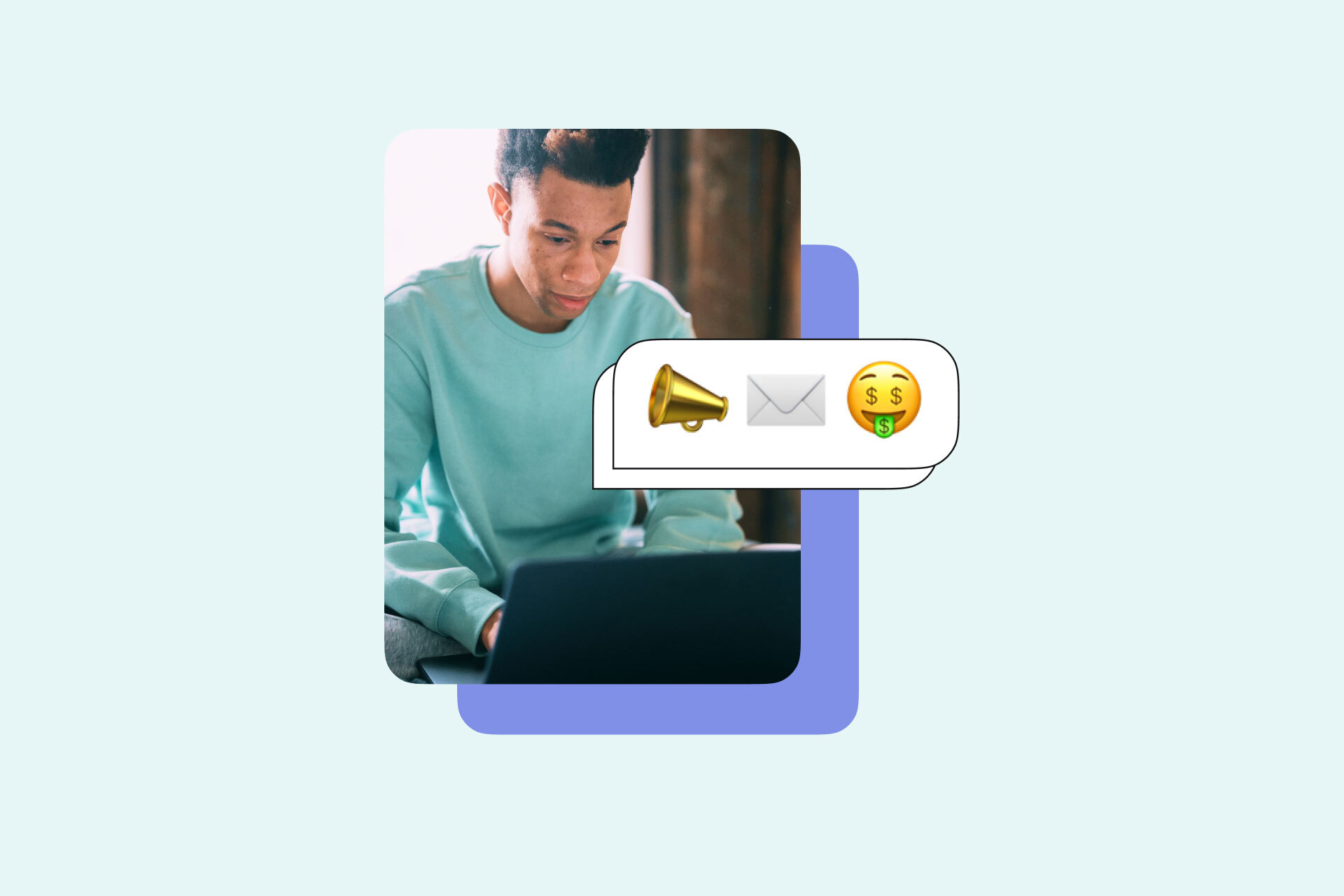 If you want an exciting career that combines creativity with numbers, then consider becoming an email marketing expert. You'll also have the opportunity to move up to some of the highest-paying marketing jobs. As you'll see in this article, there are plenty of reasons to pick email marketing as your specialization over other areas of digital marketing.
A great way to become an email marketing expert is to complete an email marketing apprenticeship on Acadium. Many of our business members are looking for help with their email marketing campaigns. It's a great opportunity for you to get hands-on experience you would never get in a classroom. At the same time, you get to build your marketing portfolio.
What does an email marketing expert do?
As the name suggests, an email marketing expert is responsible for email marketing in a business or organization.
Email marketing experts may have job titles like:
Email Marketing Specialist
Email Marketing Manager
Digital Content Writer (Email)
Lead Email Content Marketer
And their main tasks include:
1. Developing email marketing strategies
The email marketing expert sets goals for email marketing and selects the strategies and tactics to execute in order to achieve those goals.
2. Conceptualizing email campaigns
It's up to the email marketing expert to design email campaigns. These include both broadcast emails as well as automated email sequences, such as transactional emails, nurture emails, and promotional emails.
They specify the audience for various email campaigns, pacing, narrative, and calls to action.
3. Email copywriting
The email marketing expert is the one who writes emails. Or if there's a dedicated email copywriter, the email marketing expert supervises their work. This usually includes copy editing the drafts of other writers.
4. Tracking and analyzing email metrics
It's also the responsibility of the email marketing expert to track email marketing metrics, such as open rates, click-through rates, and conversions. They also analyze these numbers and draw insights from them. They make results-based decisions about how to improve their strategy and practices.
How much does an email marketing expert make?
A look at marketing job salaries shows that email marketing jobs tend to pay more than jobs in social media marketing.
Based on their data, Talent.com says a social media marketing specialist in the United States makes an average salary of $40,000 per year or $20.51 per hour. Entry-level social media jobs start at $34,125 per year, while more experienced employees make up to $65,000.
Compare that with email marketing specialist salaries: On average, an email marketing specialist in the US brings home $55,717 per year or $28.57 per hour—39% higher than their social media counterparts.
Entry-level positions for email marketing specialists start at $43,875 per year. The upper limit for experienced email marketing specialists is $75,101 per year.
It makes sense for email marketers to command higher salaries, because the ROI of email marketing is high. One estimate says every $1 spent on email marketing makes $36 in revenues.
One of the highest-paying jobs in marketing is that of the Director of Email Marketing, with an average annual salary of $102,588.
What are the career prospects for email marketing experts?
As an email marketing specialist, you have many career prospects. You can work freelance or be employed full-time in a marketing agency, company, or non-profit organization.
As you gain more experience and skills, you can move on to becoming an independent consultant. You can also move up the ranks to email marketing manager, then on to director level.
You can also expand to marketing roles that encompass other marketing domains. These include jobs such as Director of Digital Marketing, Chief Marketing Officer, Marketing Director, or E-commerce Marketing Director.
With more companies and organizations relying on digital marketing to promote their products, services, or causes, email marketing jobs aren't going away anytime soon.
What skills do you need to become an email marketing specialist?
Email marketing is an exciting field where you get to combine your creative and nerdy sides. It's a terrific way to develop and apply a variety of  marketing skills.
You'll draw on your creativity when you come up with email marketing campaign ideas, themes, and storylines. You'll also need solid writing chops to write those click-worthy email subject lines and calls to action.
At the same time, you need good analytical skills and decent math skills. That's because to be effective, you need to make sense of email metrics and draw insights from them.
Below are the specific hard and soft skills that are essential to be a successful email marketer.
5 hard skills every email marketing expert needs
1. Copywriting
You need strong direct response copywriting skills to conceptualize and draft all those emails.
2. Email marketing software and tools
You must become comfortable with using email marketing automation software, customer relationship managers (CRM), and other email marketing applications. The most common ones include MailChimp, Klaviyo, Hubspot, Mailgun, SendGrid, and others.
Cool tip!
It's almost impossible to learn how to use these email marketing tools on your own, because:
(1) You may not have your own email list; and,
(2) They're expensive.
Therefore, the best way to learn how to use them is by becoming an apprentice. You get to use the tools in real email marketing campaigns, and your mentor pays for them.
3. A/B testing
You'll be conducting A/B tests of emails to determine the best subject lines, calls to action, send dates/times, and other factors that deliver the best results.
4. Data analysis
Every email you send gives you new data points with which to analyze audience engagement and other measurements of effectiveness. This means you have to know how to generate the data you need and draw conclusions from them to optimize your email marketing efforts. Email marketing experts typically have a dashboard on Google Sheets, Microsoft Excel, or a third-party platform that draws email metrics from different sources.
5. Market research
Your email marketing campaigns are only as effective as your understanding of your audience. A great email marketer knows how to listen to their market and do continuing market research to always have their pulse on the market.
If you'd like to get the fundamentals of these topics, take our free email marketing course and marketing analytics course. They're all beginner-friendly and give you a good foundation in email marketing.
4 soft skills for email marketing specialists
Email marketing experts also need soft skills in order to launch successful campaigns.
1. Empathy
You need to be able to understand your audience deeply, so you can write email content that resonates with them and motivates them to action.
2. Communication
Communication skills—especially listening—are essential for email marketing specialists.
3. Creativity
As an email marketing expert, you'll have to draw on your creativity to come up with fresh ideas for email marketing campaigns.
4. Interpersonal skills
Email marketing specialists collaborate with other team members, such as sales, product development, customer support, etc. That's why they need good interpersonal skills.
What education and training do you need to become an email marketing specialist?
The specific education and training you need to become an email marketing specialist depends on what type of work you'd like to do.
If you want an office-based job with medium and large corporations, you'll most likely need a bachelor's degree.
As you move up to chief marketing officer level, you may need a master's degree or master of business administration (MBA). This is especially true if you're aiming to gain an executive position with broader responsibilities that go beyond email marketing.
On the other hand, if you'd like to do freelance email marketing, find an entry-level email marketing job, or work in an agency, the requirements are often less traditional.
Your best qualification is a proven track record of getting results from email marketing campaigns. And the best way to build your portfolio of successful email marketing campaigns is to work on real-world projects.
Many businesses, for example, are looking for apprentices to support their email marketing initiatives. When you become an apprentice on Acadium, you'll be matched with a mentor who'll help you develop your email marketing skills.
So you want to become an email marketing expert … here are your next steps
If you haven't done so already, sign up for an Acadium account as a talent—it's always free for anyone who wants to launch a digital marketing career. Complete your profile, and submit it to apply to the Acadium marketplace.
When you're accepted, we will match you with potential mentors who'll help you gain hands-on experience in email marketing. You can also complete the free digital marketing courses available in Acadium to give you the fundamentals of email marketing and other facets of digital marketing.
Lexi Rodrigo is the former Content Manager at Acadium. As a marketing and communications professional and course creator, she helps remarkable brands get seen, heard, and known. She has been a digital marketer and copywriter since 2008. She's also the co-author of "Blog Post Ideas: 21 Proven Ways to Create Compelling Content and Kiss Writer's Block Goodbye." When she's not reading or writing, Lexi bakes bread, grows food, and takes long walks. Connect with Lexi on LinkedIn.
Top Marketing Webinars for Digital Marketers in 2023

By attending these webinars, you will have the opportunity to learn from industry leaders, gain insider knowledge, and stay ahead of the competition.

9 Types of Digital Marketing to Choose From in 2023

Digital marketing is a dynamic field that offers diverse career opportunities. From search engine optimization to social media marketing, there are many specializations to explore. Whether you're just starting out or looking to switch careers, this guide will help you find your ideal digital marketing niche.

Subscribe to our newsletter for digital marketing resources
Become a better marketer with our digital marketing resources and tips shared weekly in your inbox.

Build your marketing career for free or find marketing talent on any budget — fully remote.