What is Content Writing? 5 Steps To Becoming a Pro Content Writer
Looking for a shock-proof career that you can take anywhere with you? Try content writing. Content writers are in high demand, and the market for quality content is only expected to grow. Here, you'll learn all you need to start a career in content marketing in 5 actionable steps.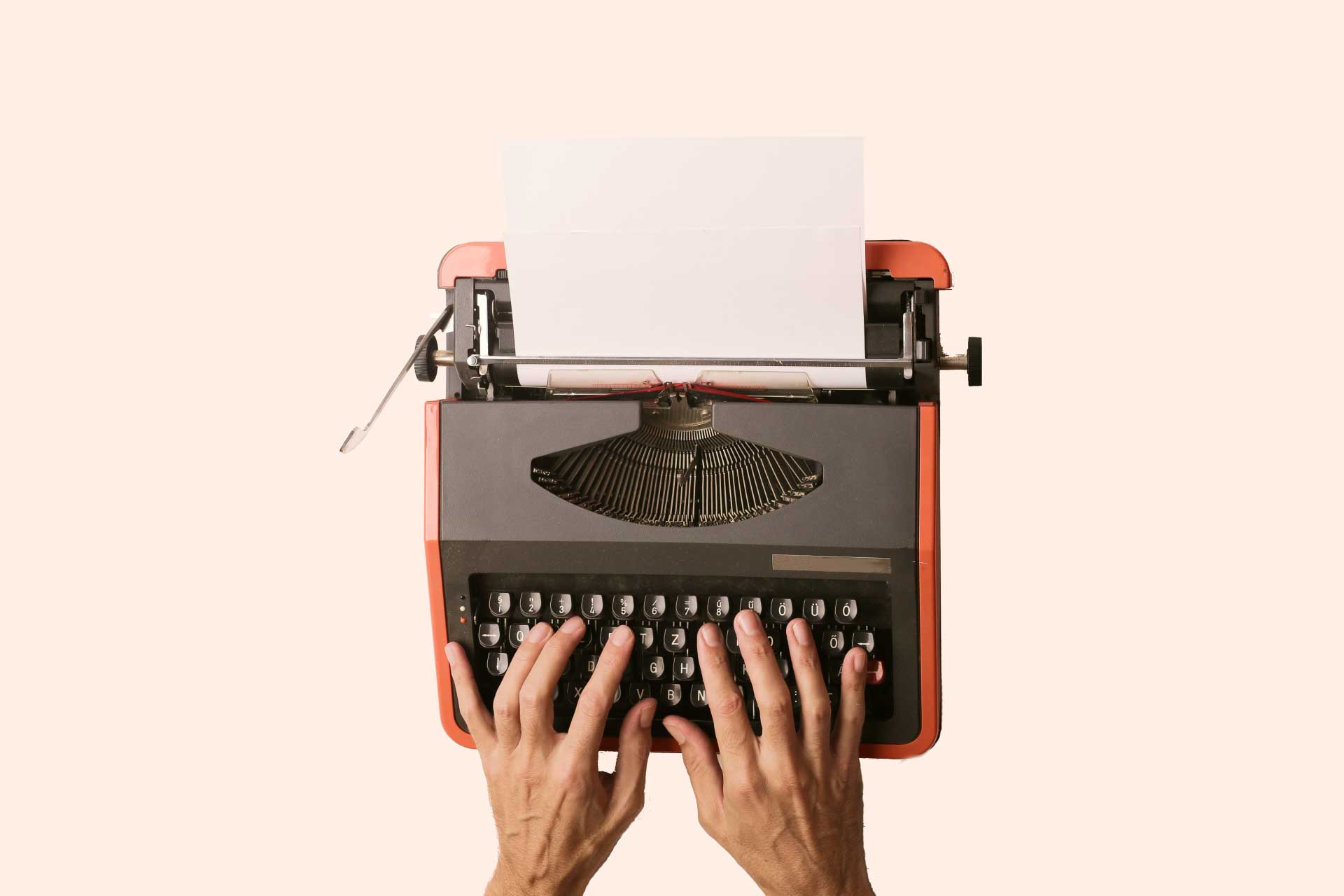 Businesses will always need content. High-quality content is key to brand awareness, loyalty, and conversions. The facts speak for themselves:
An overwhelming 

93%

 of consumers claim to have bought something because of what they've read online.

Meanwhile, 

82%

 of consumers positively changed their perception of a brand after reading customized content.
No wonder content marketing budgets are expected to increase.
Content writers are responsible for creating all types of content, from Wendy's iconic Twitter posts to a PS5 product description on Amazon to an article about 13 Vogue editors' favorite beauty accessories.
They are essential to any marketing team, and their skills are in high demand, although the career has a low entry barrier. (No degree necessary!)
However, you can't entirely vouch for high-school biology essays and call yourself a pro.
Several skills, industry best practices, and tools of the trade you need in your arsenal to become a pro content writer and enjoy a location-independent career with virtually limitless prospects, career growth, and earning potential.
This blog post will cover the following topics to help equip you with all you need to know to get started in this exciting field:
Want an even quicker start to your new career? You can join the hundreds of professionals who signed up for an Acadium marketing apprenticeship to get their start.
Let's begin by zooming in on what content writing is.
What is content writing?
In its most basic form, content writing is the process of creating valuable and relevant content for a specific audience.
However, suppose you want to establish yourself as a pro content writer online. In that case, you need to put on your marketing hat and practice content writing as a process of not just creating but researching, editing, and publishing written content for all types of clients, client journeys, and online platforms.
As a professional content writer, you must create readable, engaging, and informative pieces that help your website or blog grow in popularity and search engine visibility.
Good content writing is important because it helps businesses clearly communicate their message and build valuable relationships with customers, from brand ambassadors to loyal patrons.
By providing valuable information to your readers (and to search engines–more on this later!), you can attract more leads and customers while improving overall brand awareness for the brand.
Content writing examples
A content writing career won't be monotonous if you carry several content types in your toolbelt:
Web blogs
A website blog's purpose is to educate the target audience about the business while attracting, guiding, and maintaining customers.
Email newsletters
Email newsletters are subscription-based emails where those who sign up gain access to exclusive information about a business' latest offers and news.
These are highly customizable and can be sent to a specific demographic.
Visitors can access the subscriber's only content through a signup form.
Ad and sales copy
Ad and sales copy are texts used to sell products or services.
Web page copy
Web page copy is the text on a website that is written to persuade or inform visitors about the site's purpose. The copy can generate leads, sell products and services, or inform website visitors about the company or organization.
Landing page copy
A landing page is a web page copy that is usually the first page visitors see (thus the name) and typically follows the format of a conversion funnel.
Product descriptions
A well-written product description contains a summary of what the product does, looks like, and why it's worth buying. It should be concise, accurate, and interesting enough to capture readers' attention and persuade them to buy.
Social media content writing
These are your written content types on social media, such as LinkedIn Hook-Story-Offer posts, informational posts, and other marketing strategies. Here are some social media content best practices:
Twitter

 is a great platform for short, snappy updates and links. Keep your posts brief and to the point, and use relevant hashtags to help get your message seen by more people.

Facebook/Meta

 is perfect for longer posts with more detail. You can share news stories, blog posts, images, and videos. Be sure to add a catchy headline and include a call to action, so readers know what you want them to do next.

LinkedIn

 is ideal for business-related content. Posts should be professional yet engaging and provide readers with valuable insights or tips.
Hot tip: The right social media to use depends on the business's customer base. Brands thrive on social media if they can be consistent + speak directly to their target audience.
E-books
E-books are becoming an increasingly popular content marketing tool because they help individuals establish themselves as experts in their field and gain credibility with their audience.
Informational articles
Informational articles provide information on a particular topic, such as those found in online magazines, newspapers, and even academic journals.
White papers
A white paper is a detailed report that presents a problem and offers a solution. You could say they are advanced problem-solving guides and are an authoritative and persuasive way to present a company's stance and methodology.
Like email newsletters, white papers are accessed by inputting your email address in a form. The difference is that white papers require a company email address.
Press releases
A press release is a document that is distributed to media members to announce new products or services, upcoming events, or provides other information that may be of interest to reporters and editors.
Copywriting vs. content writing
Is copywriting the same as content writing? Not quite. Copywriting is a form of content, but not the other way around.
Copywriting is the process of creating effective and persuasive texts (a.k.a. 'copy') for advertising and selling purposes, and not all texts are written with the intent to sell.
Copywriters are responsible for crafting compelling text that will motivate readers to take action, such as making a purchase or signing up for a service.
Good copywriting can be very effective in getting people to respond to an advertisement or sign up for a mailing list.
What is the salary of a content writer?
Glassdoor lists a content writer's average annual U.S. salary as $87,809 per year. If you're starting with 1-4 years' experience, the average listed base pay is $48,759.
Hot tip: If you have 0 years of experience, you can gain the social proof and experience you need- by completing a free marketing apprenticeship.
On the other hand, the base salary for Canadian employers is CA$45,330 up CA$64k.
However, the reality is that these figures are highly variable depending on your years of experience, mastery of certain sought-after tools, and the employer's location.
You could even go the freelance route. By offering your content writing service as a consultant, you can charge:
per word ($0.6-0.10)

per hour ($15-45)

or offer a package deal. The choice is yours.
Curious to know how much candidates make in other related jobs such as social media marketing, SEO specialist, copywriting, etc.? Check out our post on how much Digital Marketing careers pay.
How to become a content writer: 5 steps to starting a professional content writer career
Anyone can write, but not everyone is writing purposefully and from an informed place.
You've already leveraged yourself from the competition by having a strategy, knowing the best practices, and a dash of the secret sauce (see the last point in this section).
In this section, we've provided a step-by-step plan of action to not only snag your first job but to build a long-term career.
Master the basics
Just as a human being needs a skeleton, your writing needs structure–a foundation.
These are the core B.A.E. (Before Anything Else) aspects every content writer must have before starting any project.
Content strategy
There is no one-size-fits-all answer to this question, as the strategy employed will depend on your client's specific needs.
However, a content strategy can help you identify and articulate your client's goals for content and ensure that all content produced supports these objectives. It can also help you identify and target audiences, create plans for creating, editing, and distributing content, and measure the effectiveness of content marketing campaigns.
Let's break it down.
Business goals
Business goals are the targets that a company sets for itself to achieve its objectives.
Once the goals are clear, businesses can use various methods to measure progress and determine when goals have been met.
Search intent and buyer persona
Search intent is the underlying motive or intention of a searcher when searching for information.
It can be determined by looking at people's words and the websites they visit.
Some examples of search terms that may indicate a person's research intent are "cancer," "medicine," and "treatments." Purchasing intent searches for items like "dog breed" or "car insurance.
SEO
SEO is the process of improving the visibility and ranking of a website or web page through optimized text, metadata, and other online marketing efforts. SEO is often considered the final frontier of internet marketing because it can take a website from nowhere to first page rankings in Google search results for key terms.
Best content tools for SEO
KPI
KPI stands for Key Performance Indicators, a set of measures that can be used to track the success of an organization.
Examples of KPIs include revenues, profits, customer satisfaction ratings, and employee productivity.
Best content tools for SEO and Analytics
Proofreading and editing
Proofreading and editing are important steps in the publishing process. They can help you catch errors, clarify your writing, and ensure your work is accurate and error-free. Proofreading can also prevent misunderstandings between you and your readers.
On the other hand, editing can improve the flow of your writing, clarify your ideas, and remove awkward phrasing. By taking these steps, you can ensure that your work is accurate and readable.
Best content tools for proofreading and editing
Publishing
To be a pro content writer, you must be a tad tech-savvy and in with the trending social media platforms and websites.
Best content tools for publishing on social media
Style
This is out of order intentionally as it needs emphasis! Beneath all the marketing strategies, what is left? The person behind the keyboard is.
Your humor, affinity for using dashes—like this, the perspective you write in, and all of what makes your voice uniquely you are an advantage.
It's why Neil Patel sounds like Neil Patel and why we might want to read The New York Times but avoid The Sun (or the other way around!).
Your style also makes certain brands hire you versus other writers and points the way to your niche.
1. Have certifications under your belt!
Taking online courses gives you your first credentials: Certificates and certifications. They're a great way to show your interest and willingness to develop in the field while also looking great on a resume.
You can learn digital marketing, SEO, email marketing, analytics, and paid advertising right here.
2. Find your niche
You know what they say about finding a topic you have experience or familiarity with, like your mineral collection or your engineering degree. Still, an underrated niche is the languages you know, too.
Know Spanish or German? You'll have access to entirely new sets of customers and businesses.
3. Gain experience and work on your skills
There is a saying that goes, "You need job experience to get a job," but that isn't necessarily true with this option:
Apprenticeship vs. internship
Ever remember your first internship and how unfit and clueless you felt?
On the other hand, apprenticeships allow you to practice with a dedicated mentor. Hence, you have feedback, regular practice, and support throughout your journey, not just as a writer — but as a consultant in your own right.
4 Put yourself out there.
Here are the top platforms to showcase your writing, connect with clients, and establish your brand!
Meta/Facebook
Facebook Groups are a gold mine of opportunity. Connect with employers through groups and have a Facebook page (not to be confused with a profile) to start building brand awareness and a following.
LinkedIn
Unlike Meta/Facebook, LinkedIn is niched down for businesses. So niched down that 6 people get hired every minute.
Set up your CV and watch your inbox grow.
Your website
Your website is the key to establishing yourself as a consultant. WordPress.com is free, reliable, and easy to use. Not to mention, WordPress ranks well in search engines.
Acadium
Branding yourself and showing up can be scary. But what if there was a way to start developing your skills right away while networking with clients, experts, and a supportive community, all for free?
You'll also build a portfolio of work samples and earn a certificate you can put on your resume or CV, video resume, LinkedIn profile, and website. Win-win!
Acadium Apprenticeships
Gain marketing experience
Work with a mentor for 3 months and gain the digital marketing work experience you need to get hired. 100% remote and always free.
Final thoughts
Now that you know the necessary skills to develop, have useful tools in your tool belt, and have a clear plan to start, it's important to keep in mind that becoming a good writer is a process and not a race.
After all, you don't have to be born a great writer — you can become one.
Remember to be patient and keep practicing; get feedback, and soon, you'll be able to write with ease and confidence.
Related blogs:
Therese is an SEO content writer with 7 years of experience in digital marketing. Her work has been featured in prominent publications such as Manila Standard and Thrive by HuffPost. She advocates for mental health, LGBTQIA+/SOGIE, and disability rights and vlogs about her journey as a neurodivergent, queer person of color. She enjoys collaborating on HitRECord as a talent or consultant to scratch that creative itch or lend her insight as an International Studies, Development, and Gender studies graduate. She has spoken about discovering her voice in a communications documentary with Zappos. In her spare time, she enjoys playing video games, food trips, pretending she can swim, watching documentaries, playing bass and "lute"kelele, and finding new VRChat worlds to meditate in.
Top Marketing Webinars for Digital Marketers in 2023

By attending these webinars, you will have the opportunity to learn from industry leaders, gain insider knowledge, and stay ahead of the competition.

9 Types of Digital Marketing to Choose From in 2023

Digital marketing is a dynamic field that offers diverse career opportunities. From search engine optimization to social media marketing, there are many specializations to explore. Whether you're just starting out or looking to switch careers, this guide will help you find your ideal digital marketing niche.

Subscribe to our newsletter for digital marketing resources
Become a better marketer with our digital marketing resources and tips shared weekly in your inbox.

Build your marketing career for free or find marketing talent on any budget — fully remote.