Best Entry Level Social Media Jobs You Can Land With No Experience
Fresh graduates are almost always nervous when it comes to finding their first jobs. But if you're an aspiring social media marketer, you'd be pleased to know that entry level social media jobs are welcoming to complete beginners! Find out what jobs you can apply for, and where to find them, with this post.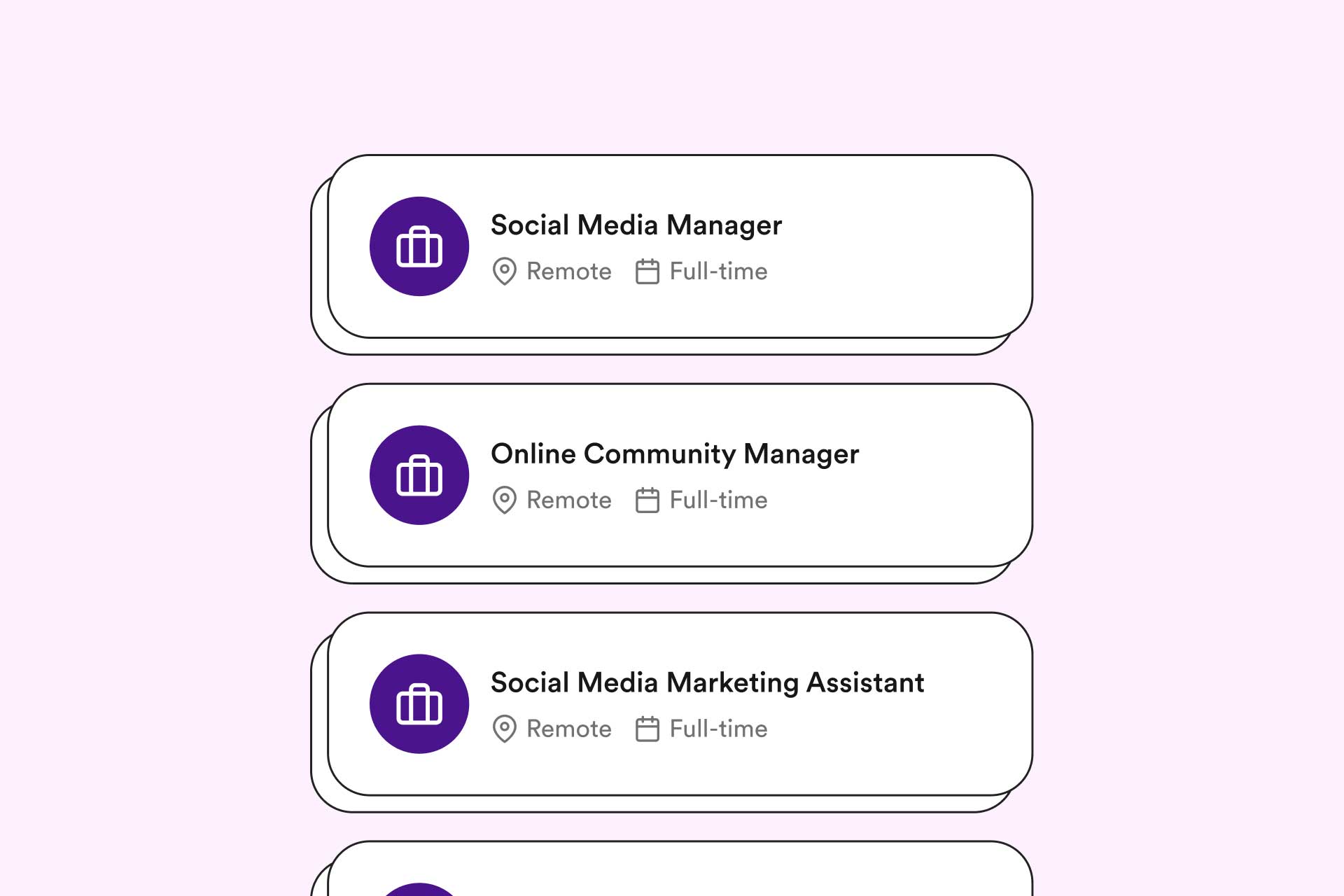 Entry level social media jobs are the starting point for the careers of many budding marketers. But what if you have no work experience? Can you get by with what you've learned from school?
You can 100% start a career in social media, as a fresh grad or as someone with no diploma. Social media jobs are more accessible and in-demand than ever before. As a result, businesses are willing to take on enthusiastic candidates ready for the fast-paced world of social media.
Start your search for social media careers with this post. Below, you'll find resources for discovering entry-level social media jobs. You can also consult the list of skills and tools for every social media pro after that section. Then, when you're ready, you can read our critical tips on how to stand out from other candidates, even if you have zero work experience.
Acadium Apprenticeships
Stand out among entry level candidates
Match with a vetted mentor and gain social media work experience for free. Build up your CV and portfolio 3 months to kickstart your career.
Let's start your search by defining which social media jobs accept entry level candidates.
What are entry level social media jobs?
1) Social media assistant
Average total salary: $51,186 (US, Glassdoor), CA$56,933(Canada, Glassdoor)
A popular entry level role, social media assistants help teams run a business' social profiles. They learn the ropes from a social media manager or coordinator. Typically, they create content for social platforms, and help the social team schedule posts and manage campaigns.
Social media managers drill assistants on basic tasks, and the use of publishing tools, such as Hootsuite. You'll more tools commonly used by social media teams below.
If you notice, the average total pay for a social media assistant is not that different between the US and Canada. If you're curious to find out more about how much social media jobs pay across the board, we'll have a more in-depth look at the subject later this week.
2) Brand ambassador/Influencer
Average salary: $48,574 (US, Indeed), $43,825 (Canada, Indeed)
Brand ambassadors raise awareness for their products and services. Content marketing and influencer marketing play huge roles in their promotional campaigns. Moreover, they monitor these promotions to effectively advise businesses on how to position their products successfully.
Some job postings refer to this role as influencers or corporate ambassadors. Most businesses also expect brand ambassadors to engage the brand's community. This type of personal engagement improves a business' authority over the services they provide.
3) Social media marketing assistant
Average salary: $57,927 (US, Glassdoor), $52,608 (Canada, Glassdoor)
Before you get confused, you should know that there are differences between social media management and social media marketing. Social media management is immersed in growing and maintaining a presence on social platforms. Often, it uses social media marketing to engage an audience and keep the brand top of mind.
Social media marketing, on the other hand, is focused on generating leads through a brand's presence on any platform. Businesses strive to direct organic and social media ad traffic from their platforms to their sites.
Therefore, social media marketing assistants help create an active online presence targeted for business growth. This entails market research to learn what content will provide value to the target audience. Creating this content, and effectively distributing it, is also a big part of the job.
4) Community manager
Average salary: $57,718 (US, Payscale), CA$45,822 (Canada, Payscale)
Community managers, as you may have guessed, focus on engaging a brand's online community. They also often serve as customer service representatives, as they are at the forefront of engaging the community.
Whereas social media assistants and brand ambassadors focus on content and promotion, community managers pour their efforts into developing the communities that consume this content. In terms of voice, social media assistants post as the brands, while community managers post on a brand's behalf.
5) Assistant media planner
Average salary: $39,458 (US, Payscale) CA$35,710 (Canada, Payscale)
Media planners are also known as brand strategists. As a junior role, however, your chief duties revolve around gathering and preparing data for senior media planners. You'll also assist in maintaining campaign budgets, reviewing media buys, and creating an effective marketing strategy.
Social media plays a huge part in this strategy. Since it's considered media owned by your brand, it's cheaper to deploy in marketing campaigns. The use of owned media also increases brand awareness—a key target for any marketing campaign.
Tip: Having difficulty looking for this role? Try looking for "junior media planner" in your job search.
Where to find entry level social media jobs
Entry-level social media and marketing jobs run abound on most job listing sites. Companies will have roles available on their website's careers page, but most also offer these openings on their job listings page. A few of these top career sites include: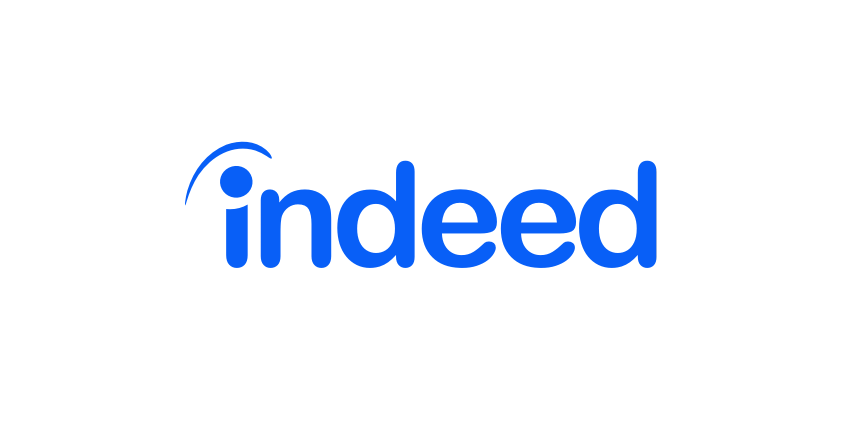 1) LinkedIn
LinkedIn is one of the biggest online professional networking platforms in the world. It's also an effective job board, as six people are hired every minute on the platform. You don't have to worry about your location either, as there are literally millions of companies looking for candidates worldwide.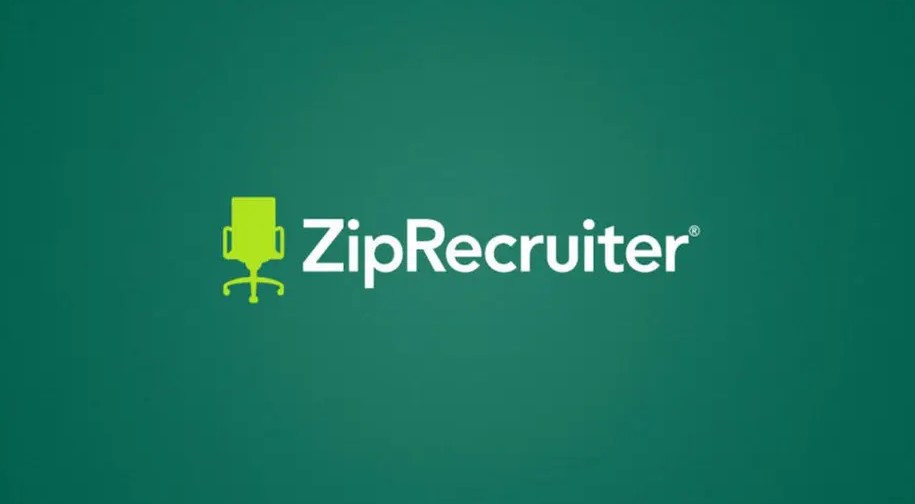 2) ZipRecruiter
ZipRecruiter claims to be the number one rated hiring site in the US. Their claim is backed up by their extensive job listings per industry, and state. You can also use their salary tracker to find out which state or industry offers the best rate for your skillset.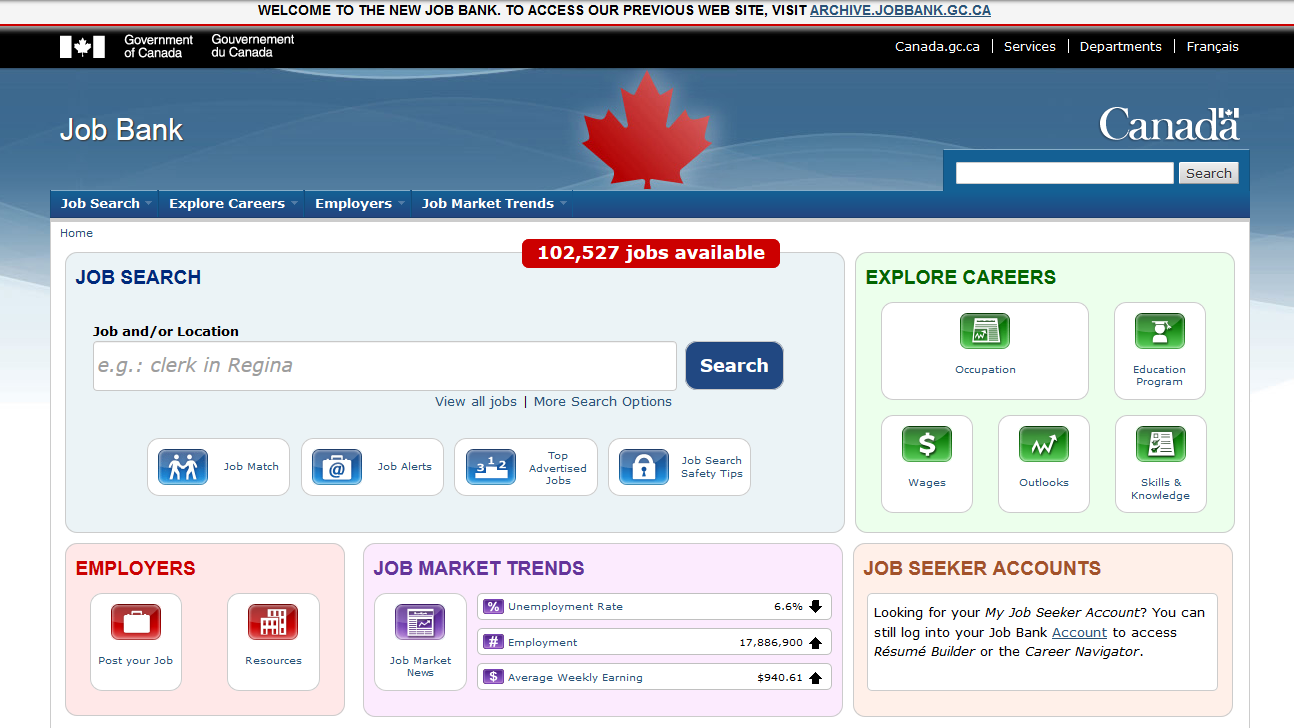 3) Government of Canada Job Bank
As you may have guessed, this job bank focuses on careers within Canada. Pages on career planning and job trend analysis provide extra value to entry-level job seekers. Beyond that, the job bank also lists work for temporary foreign workers and immigrants.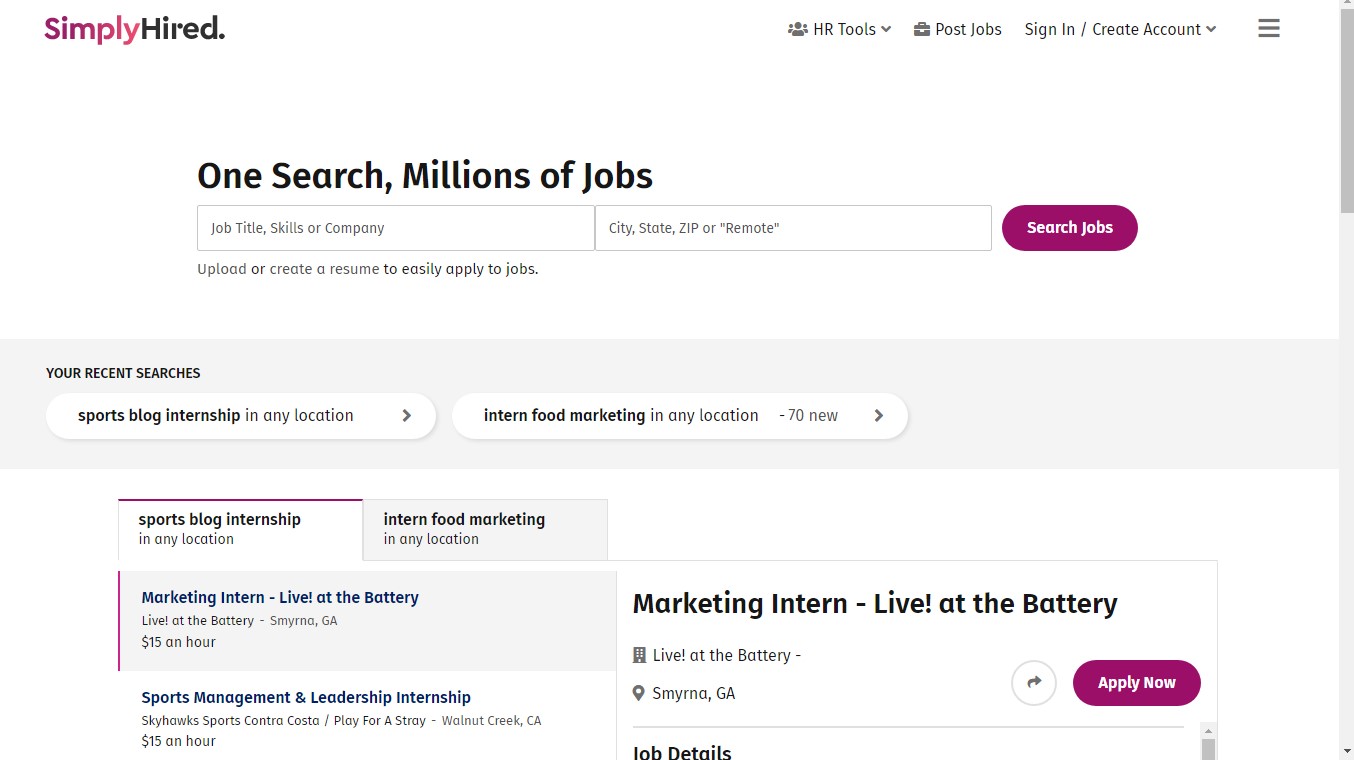 4) SimplyHired
Another site with a big US segment, SimplyHired sources job listings from company career pages, job boards, and career sites. Entry-level candidates can look for jobs at a granular level, down to their zip code, with this job search engine. Finding out of state is also a breeze, thanks to its advanced search filters.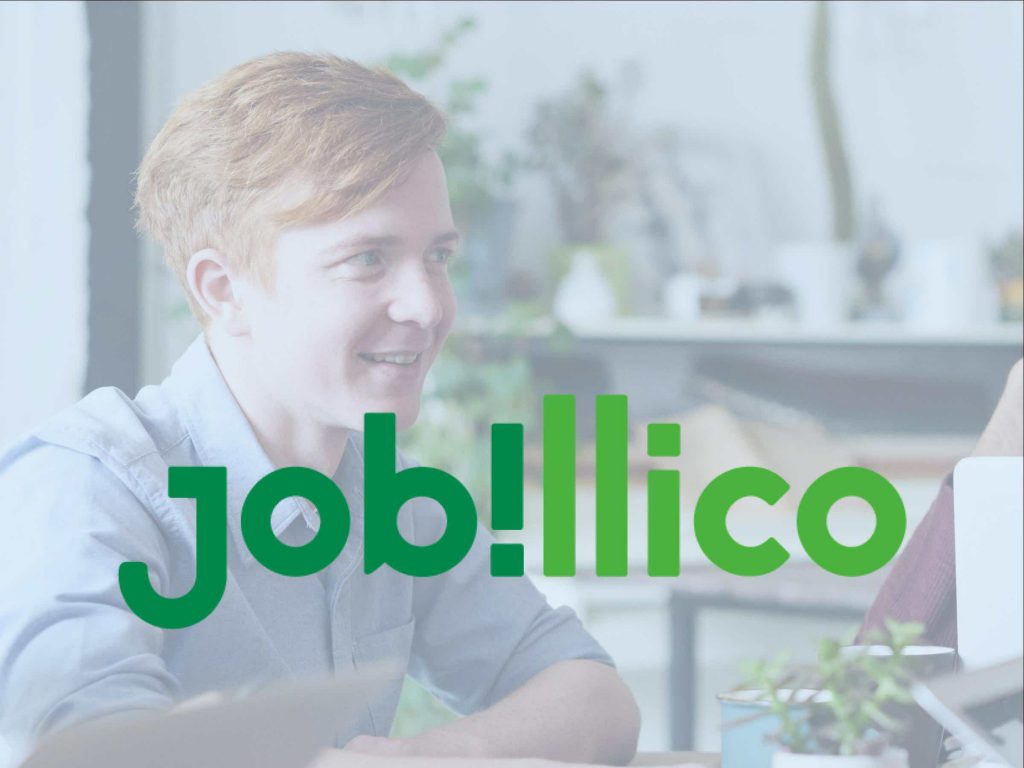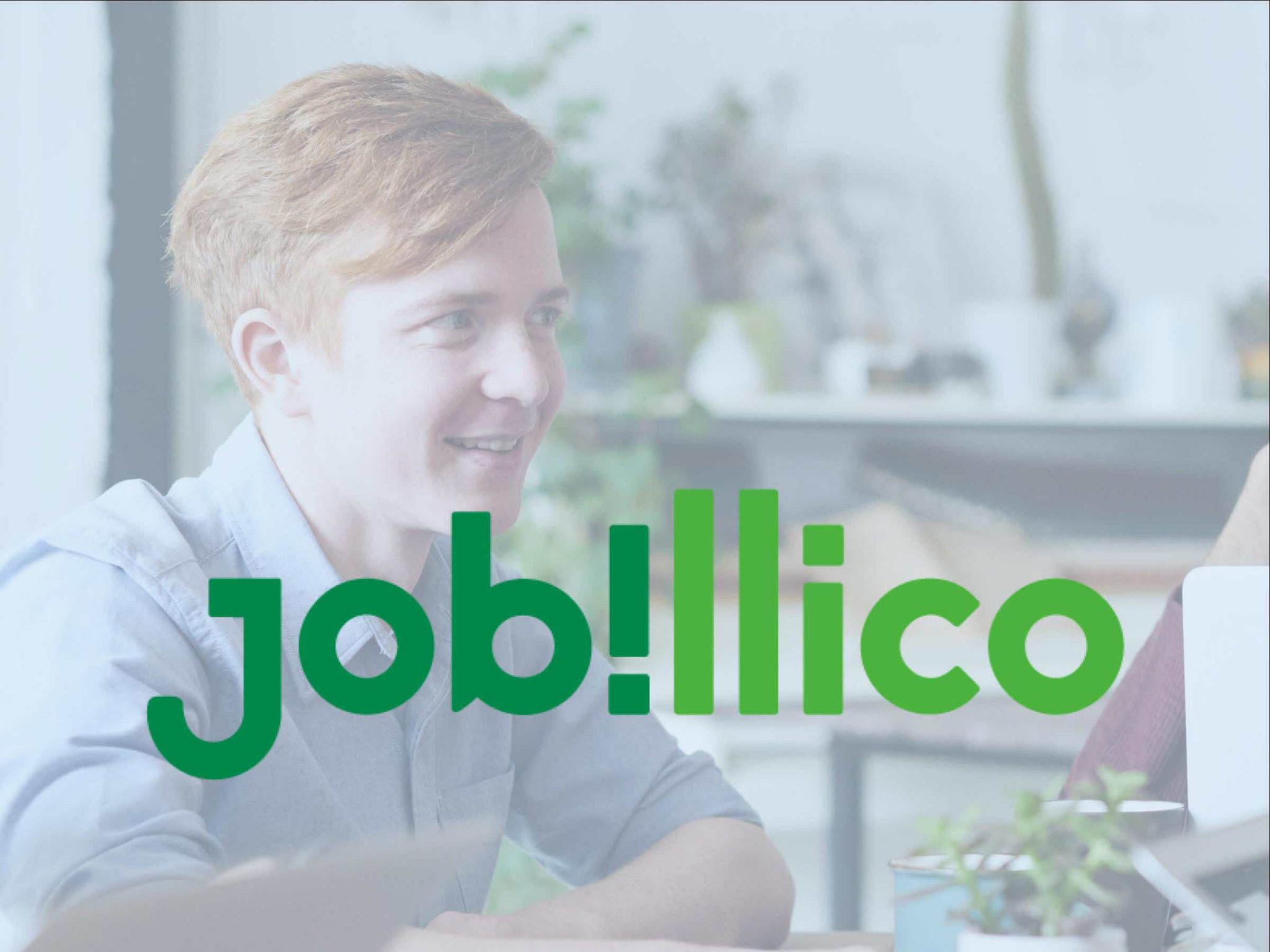 5) Jobillico
Jobillico has a keen focus on the Canadian job market. As such, you can look for jobs per province and city. You can narrow your search by specifying job titles, industries, and employment terms.
Common entry-level skills for social media jobs
1) Content creation
Engaging copy, shareable infographics, and loopable videos are the currency of social media. Creative content, after all, is what keeps people engaged with a page.
Broadly speaking, you'll need at least three content creation skills: copywriting, graphic design, and video production. With time, you'll learn to create more kinds of content. Even creativity can be learned and developed as a skill!
Plus, there are plenty of tools out there that take the busy work out of content creation. You'll find a few of these in the tools section below.
2) Marketing strategy
Deploying content without a plan might get you a few clicks at first, but it won't grow your audience. An effective social media marketing strategy captures interest from a target audience and guides them through the customer journey model to convert them into repeat customers.
Starting out, the best way to learn marketing strategy is by doing. Some work opportunities for students and fresh graduates, like apprenticeships, allow them to figure it out by crafting and executing these strategies with real businesses. We'll find out more about this option later.
3) Data analysis & research
In the same vein as marketing strategy, data analysis and research form the backbone of a great marketing campaign. Analyzing insights captured from your audience, their interests, and influences allows social media teams to plan campaigns that resonate with them. The more personalized it is to the audience, the better!
Practical courses for marketing analytics have two parts: a classroom phase where you learn theory, and a hands-on phase that tests how well you've absorbed these lessons.
4) Interpersonal skills
Going through university, working on group projects, and interacting with professionals on volunteer stints—these experiences contribute to your overall ability to communicate and empathize with other people. Since social media is all about communication, it's clear why this is a top skill for you!
Believe it or not, there are courses and counseling options available that will improve your interpersonal skills. Do your research carefully, and find a course that addresses your particular needs.
5) Organization
Social media jobs involve a lot of organizing. You have to keep track of deadlines, budgets, campaign performance, business objectives, platform metrics, and more! Developing discipline for social media management is a holistic process, and definitely can be improved with time.
Top tools for social media jobs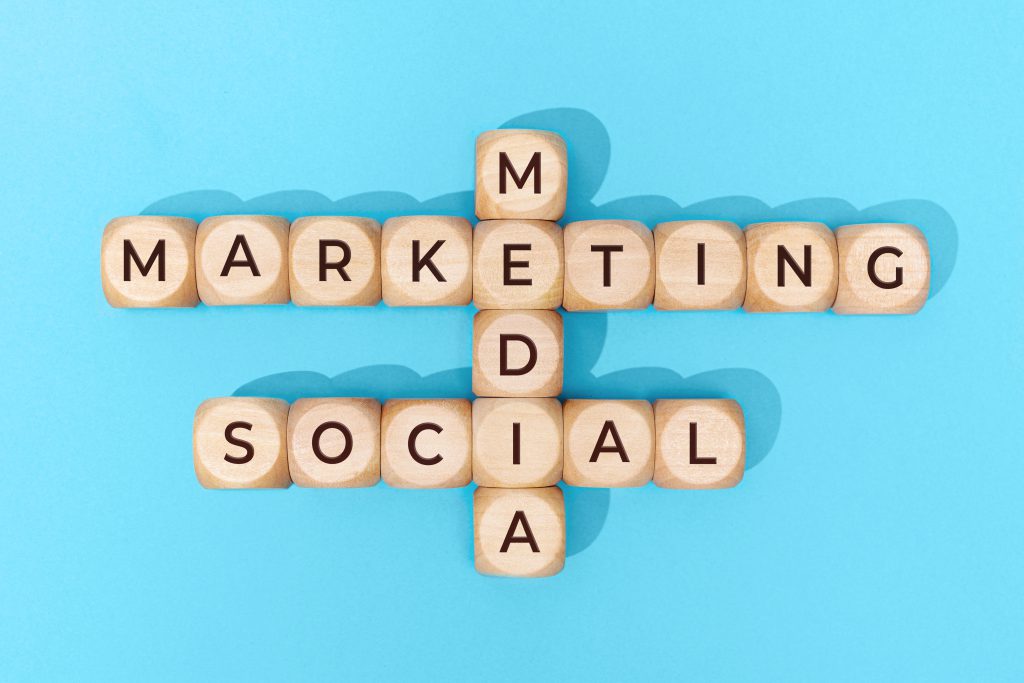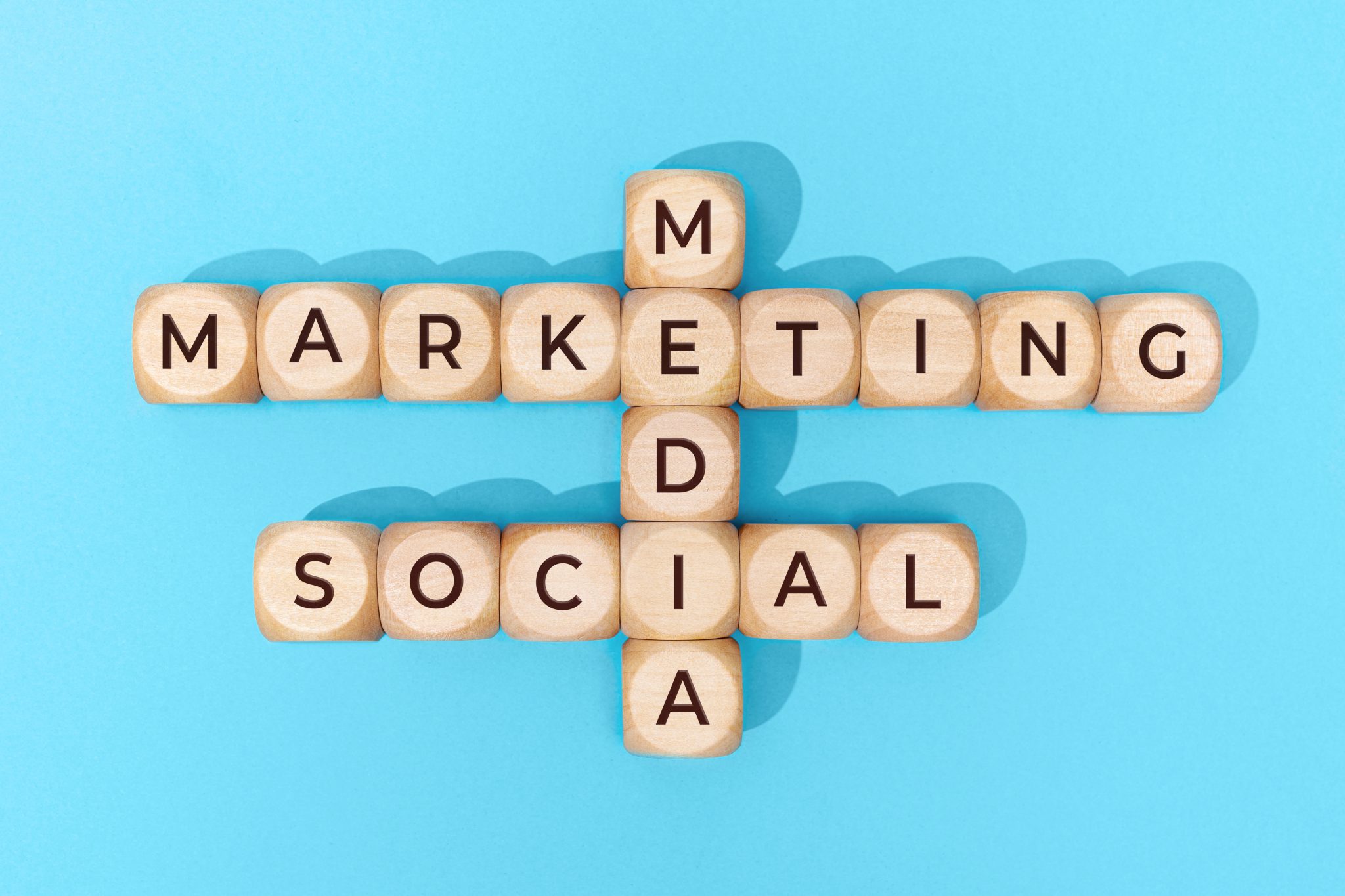 Social media management and scheduling
Buffer (free, with paid options)
Hootsuite (free, with paid options)
Zoho (paid, with free demo)
Keyword and hashtag finder
Google Trends (free)
Ahrefs (free)
Influencer Marketing Hub Instagram Hashtag Generator (free)
Social media ads
Meta for Business (paid)
LinkedIn Ads
Tiktok for Business (paid)
Audience and platform analytics
Sprout Social (paid, with free demo)
BuzzSumo (paid, with free demo)
Rival IQ (paid, with free demo)
Content creation
VistaCreate (free, with paid options)
Canva (free, with paid options)
Colorcinch (free, with paid options)
How to become a social media manager with no experience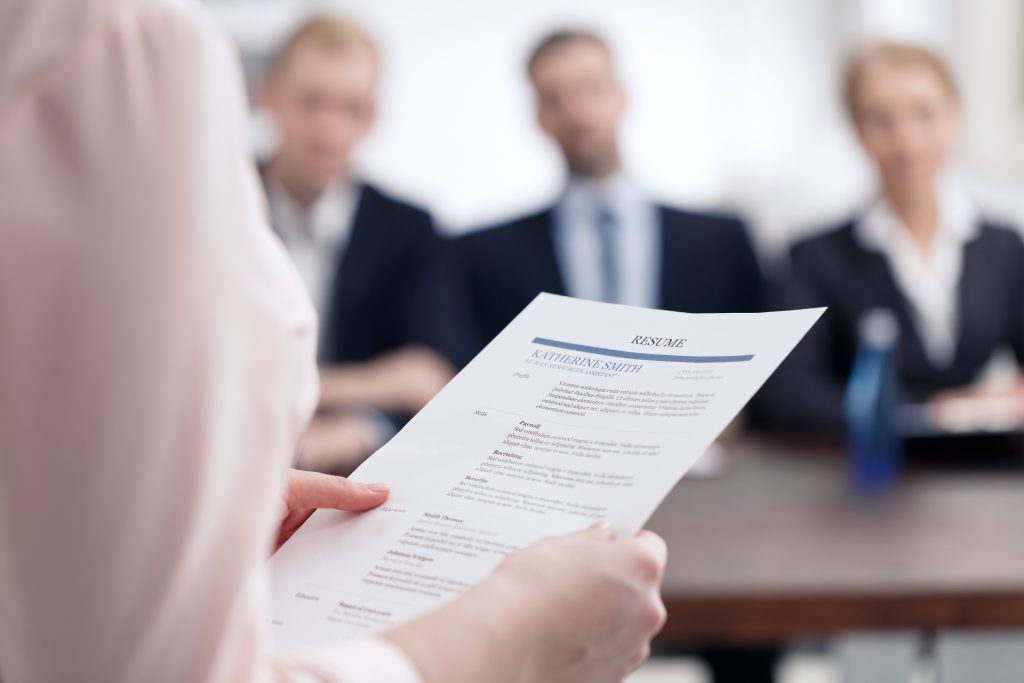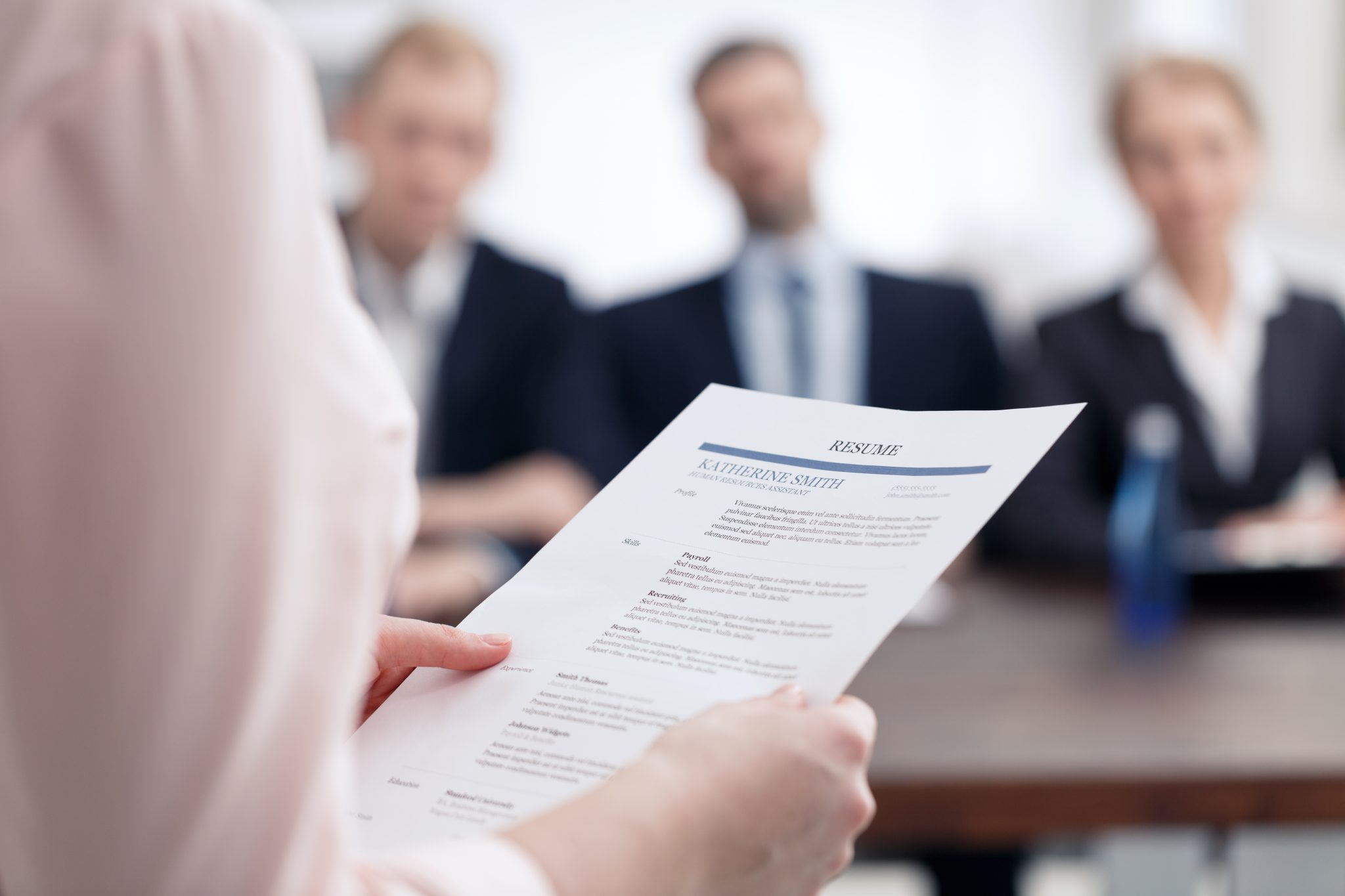 1) Cover letter
A great cover letter will not only make you stand out from other candidates but also leave a good impression on potential employers. It might even spell the difference between a passing glance at your CV and an interview!
Entry-level social media cover letters are perfect for both freshers and experienced candidates who want to switch careers. They highlight experiences and skills beyond what's written in your CV and explain any peculiarities in it. Your cover letter will also encourage recruiters to review your CV manually, instead of passing it through an applicant tracking system.
Learn how to write an entry-level social media cover letter that fits your experience here.
2) CV
Your CV is comparable to a highlight reel, as it's a bulleted list of your accomplishments and experiences. If you're worried you can't write a compelling CV because you have no social media work experience, take a look at this guide. You'll find that there are many ways to create an attention-grabbing CV even when you're starting out!
But if the post you're applying for needs a video resume, you can read this guide instead. Video resumes, as you'll learn, help you build a rapport with a recruiter before you meet virtually or face-to-face. It will also allow you to show your personality and digital content creation skills before they send you any test.
3) Portfolio
Speaking of skills: a social media portfolio presents real examples of how you solve problems and create solutions. These case studies highlight your creative thinking process. What's more, your portfolio also lays out the services you can provide, and are open to learning.
Plus, your portfolio is a place to show off social proof—reviews or recommendations about your services. Starting out, these testimonials can come from professors, relatives, or acquaintances you've helped with regarding social media work.
Entry level social media interview questions
Once you get an interview, it's time to prep for the call. Social media interview questions quiz you on five things:
Knowledge of social media concepts and platforms
Understanding of lead-generating strategies
Technical skills
Social media marketing and digital marketing know-how
Behavioral tendencies
Learning how to answer these questions ahead of time is a huge bonus. You can structure your thoughts into loose answers you can modify on the fly. Preparing for an interview can also help you discover what topics you need to do more research on.
One such likely topic is how to gain hands-on experience at the start of your career.
Real-world work experience
Gaining hands-on work experience can be painless! For instance, an apprenticeship will put you in real-world scenarios to help you gain work experience relevant to your digital marketing career path. Apprenticeships also allow you to gain
testimonials, work samples, and measurable results they can use to find their first job in social media. Many times, apprentices are even hired full-time by their mentors.
Former Acadium apprentice Hugo used his apprenticeship to gain valuable marketing skills and specialize in content creation. After his three-month apprenticeship, he was able to make the jump from data analysis to digital marketing.
And as for Faith Thuo, signing up for an apprenticeship allowed her to learn digital marketing from scratch without incurring student debt.
"I was excited to start. When I got full access after a short virtual meeting, I realized how incredible the platform is. I dug into the free courses immediately. The information and details you learn is priceless. Safe to say I have found a passion I had no idea I had."
You can find out more about apprenticeships here.
Want to find more posts on entry-level work? Scroll through our career prep section, where you'll find posts such as:
Five years in journalism, two in proofreading, and eight in freelance ghostwriting. Creating content that's entertaining, informative, and actionable shapes my writing. When not scrutinizing my copy, I'm likely watching hockey.
Top Marketing Webinars for Digital Marketers in 2023

By attending these webinars, you will have the opportunity to learn from industry leaders, gain insider knowledge, and stay ahead of the competition.

9 Types of Digital Marketing to Choose From in 2023

Digital marketing is a dynamic field that offers diverse career opportunities. From search engine optimization to social media marketing, there are many specializations to explore. Whether you're just starting out or looking to switch careers, this guide will help you find your ideal digital marketing niche.

Subscribe to our newsletter for digital marketing resources
Become a better marketer with our digital marketing resources and tips shared weekly in your inbox.

Build your marketing career for free or find marketing talent on any budget — fully remote.