Meet Acadium Plus: The Program to Help You Secure the Right Marketing Role
Take your digital marketing career to the next level with Acadium Plus. Whether you're a total novice, or you've already completed an Acadium apprenticeship, Acadium Plus will make sure you're fully equipped to get out there and land your dream digital marketing job.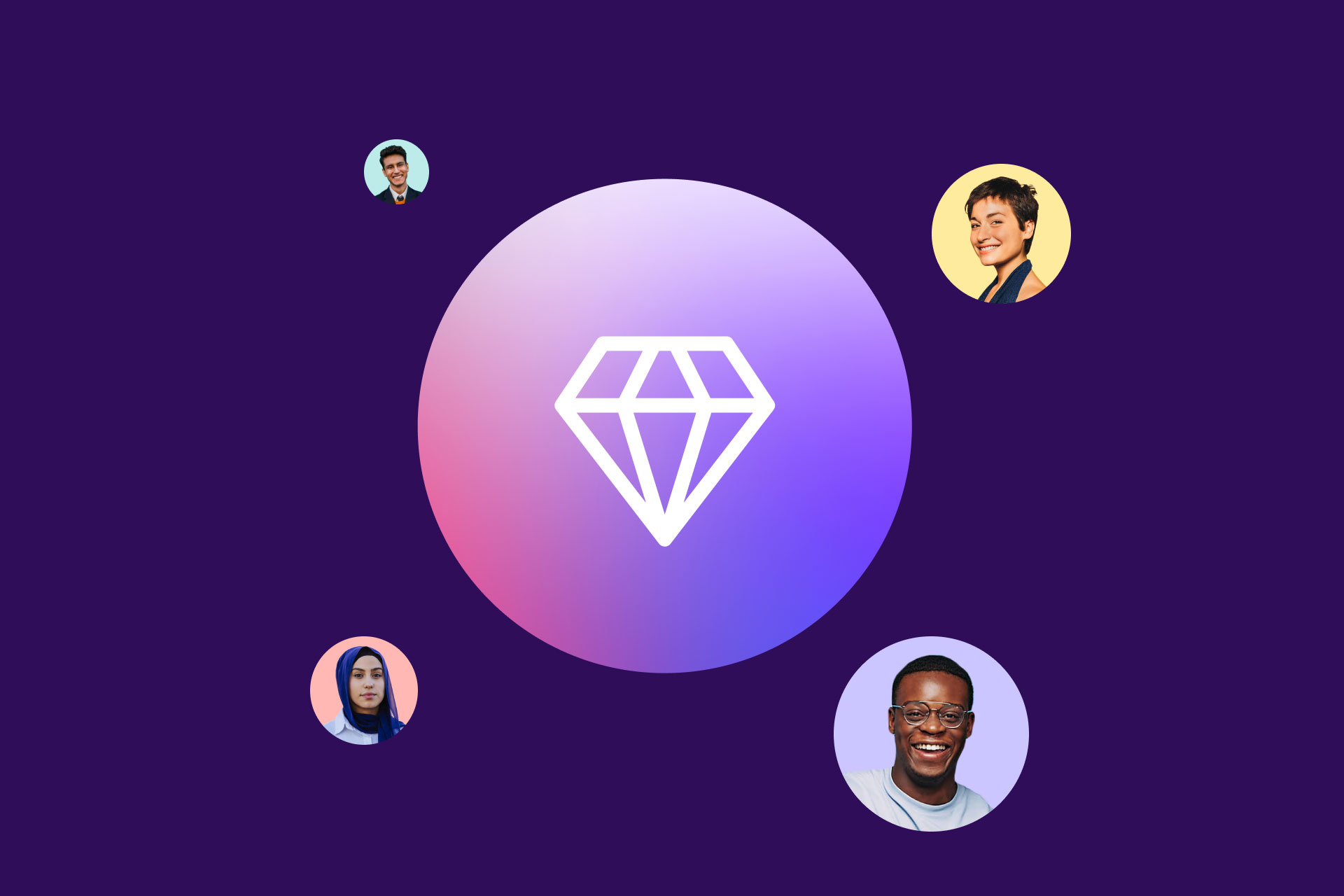 You may already be familiar with the Acadium marketplace, and our mission to help provide economic mobility for anyone interested in a marketing career.
But did you know that Acadium has a dedicated program designed to help those with a specific interest in turning their apprenticeship experience into a full-time, paid marketing role (or a freelancing career)?
Meet Acadium Plus. A self-paced, cohort-based program that gives you the exact content, experience, resources, and support you need to start your full-time marketing career.
We interviewed the program's creator and lead instructor, Erik Harbison, to learn more about what makes the program so special for marketers of all levels.
Question: How is Acadium Plus different from Acadium?
Answer:
Both programs provide immense value to anyone with an interest in a marketing career.
Acadium will always excel in offering free quick courses to develop knowledge around specific marketing channels, along with, the opportunity to develop any interests or skills with hands-on marketing experience through an apprenticeship. And that puts any marketer at an advantage over the general market.
Acadium Plus is a paid offering – and was created to help incubate marketers that have gained valuable experience from Acadium – or join Acadium Plus directly – in a way that helps them achieve the next level of their career – securing a full-time role in marketing, or creating a stable freelance business.
You can still complete an apprenticeship via Acadium Plus – and you'll gain preferred status when being matched, along with direct access to coaching guidance throughout – so you always have a sounding board and are someone making sure you're maximizing your apprenticeship.
Question: What makes Acadium Plus so valuable?
Answer:
The common themes in our responses from students are that they 1) value the ability to access coaching in two forms – group and one-on-one.
Both allow marketers to stay accountable, get proper feedback and guidance, and track progress towards a goal, and 2) enjoy the self-paced nature of the program – their ability to consume content based on their personal learning plan – and not based on some rigid, weekly schedule.
Those two reasons – are coupled with the fact that Acadium Plus is open to marketers at ALL levels. We have had marketer join that had zero experience, all the way to VP-level. And every experience level benefits from a proven job search process that will provide you with more clarity, accountability, confidence, and connections you can not get from searching Google.
Question: What is the time commitment when you're part of Acadium Plus?
Answer:
The short answer is at least 10-15 hours per week.
However, as I mentioned, the program is self-paced, the weekly group coaching live sessions are recorded, and the community is 'always on.'
So, regardless of your time zone, content, support, direction, and resources are at your fingertips.
The most successful students are the ones that are able to carve out, and commit to, chunks of time during the week – and – are able to set, and achieve specific goals.
Some of our most successful students were working in another PT or FT role during the week – but because of their drive and motivation to secure a career in marketing, were able to complete exercises and other tasks that led them to a dream job.
Question: Can you talk more about the structure of the Acadium Plus content and curriculum?
Answer:
Sure. As I mentioned, the structure is self-paced. And marketers get access to ALL content, resources, coaching, and support from day one. So think of it as a 'digital marketing career buffet' and you can access as much of the content, as quickly as you want to, for as many times as you need to…over the entire lifetime of your career (ie. there is no end date unless you drop the program).
The structure of the content is 'on-demand', and accessible in our private online classroom. The other components are accessible on an 'as needed' basis.
Over 15 'micro-courses' that dive deep into a specific marketing channel (e.g. SEO, paid search, social media, email marketing). These are all on-demand videos with an associated assignment and exercise (so you can apply your learning).
Over 10 job search modules focused on sharing insider tips, resources, and templates for developing your resume, Linkedin profile, networking, interviewing prep, and job offer negotiation.
Over 5 bonus modules focused on the more strategic marketing skills like copywriting, persona development, OKRs, and media planning.
Weekly live group coaching calls (Tuesdays and Thursdays from 11a – 1p ET) that are open to any marketer in the program whenever they can attend or need assistance. This provides critical peer-to-peer learning opportunities.
Always-on 1-on-1 career coaching. Typically once or twice a month, you can schedule a call with your dedicated coach to get private guidance and counsel on your personalized career plan.
Access to our private Slack community of 300+ marketers. This is where students develop confidence, share learnings, connect with job opportunities and support each other.
Question: You mentioned that Acadium Plus was a paid program. What does it cost to join?
Answer:
The cost to join Acadium Plus is by far the most realistic you will find for a niche marketing program that is dedicated to helping you earn a full-time marketing salary.
There are upfront or monthly payment options. Scholarships do exist – so we are more than happy to work with potential marketers to help them afford this program! This option is typically more popular with less experienced marketers.
There is also a 'pay when you get hired' option, known as an Income Share Agreement. Where you access the program for free – but then pay a % of your income once you get hired – but only for a fixed time or up to a fixed amount. But if you lose your marketing job, or are in a transition between jobs, you do not pay anything. This option is typically more popular with more experienced marketers.
Question: Is Acadium Plus open to anyone, and do I need prior experience to sign up?
Answer:
Yes, absolutely anyone can sign up for Acadium Plus. The only prerequisite is that you're hardworking and willing to put in the required time to see success. We've had aspiring digital marketers sign up with ZERO skills or experience, who have gone on to land their dream digital marketing role.
The course is designed in such a way that everyone can benefit from it, regardless of their skill level or past experiences. If you're a complete novice, you'll benefit from the fundamental skills training and portfolio building – in addition to the group and one on one coaching.
Suppose you have a little bit of knowledge and experience, but still lack confidence. In that case, you'll benefit immensely from the opportunity to gain further experience with an Acadmium premium apprenticeship – provided with Acadium plus.
If you have a fair bit of previous experience – perhaps you've already completed an Acadium apprenticeship – then Acadium Plus will help you take that next leap by giving you all the skills required to secure your dream job.
You'll learn how to look for and chose your dream job, and then be given preparation guidance with an extensive list of answers to typical marketing interview questions from industry insiders – along with recorded mock interview sessions.
Question: How many people can enroll?
Answer:
Classes currently have a maximum enrolment of 20 students and are admitted on a first-come, first-serve basis. We are currently accepting enrolment for September, October, and November classes.
Classe sizes are limited to this so students can benefit from live group coaching, and healthy discussion and community learning can thrive. Additionally, we want all students to be able to enjoy access to their own individual mentors, for one-on-one coaching.
Question: Will I get face-to-face time with mentors and coaches?
Answer:
Yes, you'll hop on a live zoom call with me several times a week! Here we'll get to know each other, and you'll get to know the other members of the course. We'll engage in topical discussions, as well as complete hands-on exercises together. From my own experience, I can not begin to stress how important this aspect of community learning is, as well as the network you'll begin to form through meeting other members of the course.
In addition to the group coaching, every second week we'll hop on a call for a one-on-one progress report. I'll make sure you're staying on track and progressing towards your career goals, whatever they may be.
I'll also provide you with insights from coaches who have already hired thousands of digital marketers, and I'll provide you with your own personal plan – focusing on establishing your key career foundations, personal branding, interviewing techniques, and much more.
Question: Am I guaranteed to get a job with Acadium Plus?
Answer:
Unfortunately, we cannot guarantee you get a job upon completion of Acadium plus – the level of pursuit and determination with which our students look for their dream job is integral to their chances of landing a job – and depends entirely on the students themselves.
What we can say is that if you're a motivated Acadium Plus student your chances of getting hired are outstanding, with 83% of our students landing a job right away – with the cumulative marketing salary of Acadium Plus students already in excess of $3.4 million dollars.
With Acadium plus, we'll equip you with all the skills required to make you as attractive as possible to prospective employers. In fact, the very first module is centered on your personal brand set-up, and how to market yourself. You'll learn about how to set up a killer LinkedIn profile and resume, and how to create an asset bank with linktr.ee
Throughout modules 5 to 12 you'll learn how to search for, select, and prepare for marketing jobs. There are also mock interviews provided so all students feel 100% comfortable when they get out there in the real world.
Acadium Plus marketers are in good hands.
"Erik truly cares about getting us hired and excelling in our digital marketing career during and even after the program was over. I ended up getting multiple job offers and accepted a media buyer role paying 50k/year 9 months after joining the Acadium Plus program."
–Cheang Meng, Paid Media Strategist
Think you've got what it takes?
Through its 12 specialized modules, Acadium Plus will equip you with all the fundamentals of digital marketing, and teach you how to brand yourself, market yourself, and build a killer resume and portfolio.
If you already have some experience with digital marketing and are itching to land that dream role, Acadium Plus will teach you how to search for and target your ideal role, select it, apply for it, and prepare for its interview – with mock interviews and an exhaustive list of digital marketing interviews questions, we're confident in our ability to prepare any candidate for any role.
Get Hired Full-Time in Digital Marketing!
83% of Acadium Plus's students land a job upon completion of the course. Additionally, students with previous marketing roles enjoy an average salary increase of 31% after enrolling in Acadium plus. Enrollment is quick and easy – but spaces are limited.
Feel free to connect with other Acadium Plus marketers – ask them about their experience and how Acadium Plus has helped them.
If you have any interest or plans to get a job in marketing (regardless of your experience level), then you should join an upcoming Acadium Plus cohort.
Princess "Ji" Kang is a staff content writer at Acadium who unveils complicated topics about digital marketing. She's been wordsmithing for various brands and industries for nearly 6 years, after earning her Master's Degree in English Language and Literature along with her Digital Marketing certification. Her work has appeared on sites such as asksebby.com, wellpetcoach.com, Ready Home Singapore, ThePerfectMedia Group, and more. You can find her at her home mini-library reading, sipping hot coffee, or playing with her cats in her downtime.
9 Types of Digital Marketing to Choose From in 2023

Digital marketing is a dynamic field that offers diverse career opportunities. From search engine optimization to social media marketing, there are many specializations to explore. Whether you're just starting out or looking to switch careers, this guide will help you find your ideal digital marketing niche.

Your Guide to Starting Affiliate Marketing with No Money

Affiliate marketing lets you make money anywhere, anytime while promoting a product or service that worked out for you. Interested? Read on to learn how affiliate marketing can boost your career and help you earn more.

Subscribe to our newsletter for digital marketing resources
Become a better marketer with our digital marketing resources and tips shared weekly in your inbox.

Build your marketing career for free or find marketing talent on any budget — fully remote.