Your Guide to Starting Affiliate Marketing with No Money
Affiliate marketing lets you make money anywhere, anytime while promoting a product or service that worked out for you. Interested? Read on to learn how affiliate marketing can boost your career and help you earn more.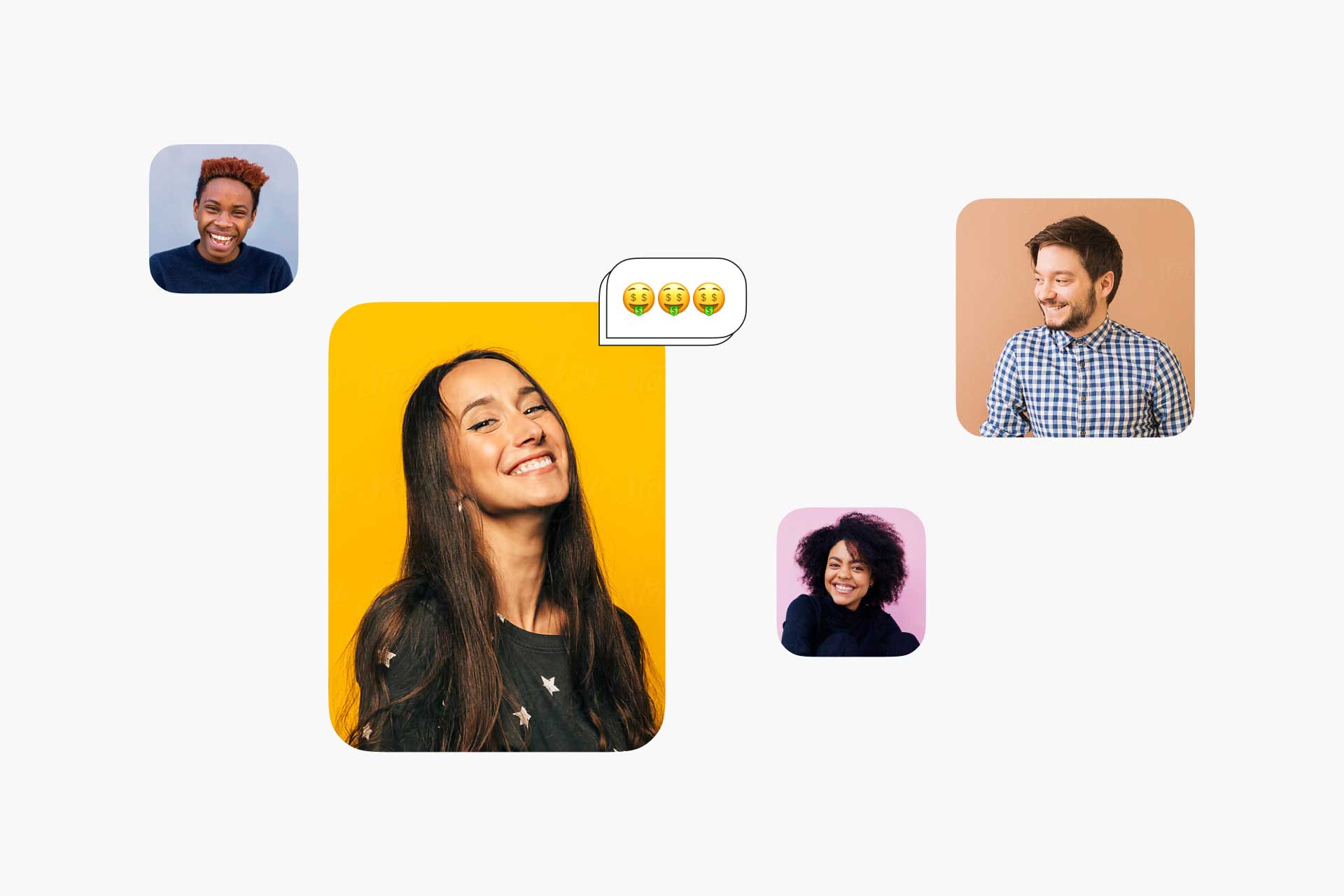 New marketers often wonder how to start affiliate marketing with no money. After all, affiliate marketing is one of the most popular ways to generate passive income when you're starting out.
To put it simply, affiliate marketing can help grow your career even as you take courses or complete an apprenticeship. It's putting theory into action, and receiving extra income to boot.
Want to know how to make money with affiliate marketing, especially if you have no cash? Let's start by digging into what it really is first.
What is affiliate marketing and how does it work
Affiliate marketing lets marketers earn passive income while building their ABCs—audience, brand, and credibility. Not only that, it allows marketers to flex their skills in:
Content marketing
Social media marketing
SEO
Email marketing
Public relations
…And so much more!
In affiliate marketing, a merchant approaches you to market their product or service in exchange for commissions. Your promotion involves performing various marketing activities and tactics to generate clicks (pay-per-click), sales (pay-per-sale), signups (pay-per-lead), or other metrics of success for the merchant.
Businesses typically approach marketers with a visible online presence. Since blogging alone accounts for 65% of traffic generated by affiliate marketers, it's a great place to start.
Once you build a presence with your content, you might get offers in your inbox. If not, you can sign up for affiliate programs instead. Look for programs with products that you can personally recommend, of sound quality and value, and will help your audience.
But here's the thing: as marketer yourself, wouldn't you want to join an affiliate program related to marketing that makes use of all your hard-earned skills?
Luckily for you, Acadium has the solution for you and everyone who wants to know how to start affiliate marketing with no money.
An affiliate marketing program with proven results
Acadium's affiliate program offers you the opportunity to earn commissions by sharing your unique link to aspiring marketers who need help launching their careers.
Acadium Affiliate Program
Bring in passive income with affiliate marketing
Earn money by helping aspiring marketers and expanding businesses fast-track their marketing growth.
You earn $25 every time someone uses your link to sign-up on Acadium, complete their profile, and get accepted to become an apprentice.
And here's the thing: it's a win-win-win for you, your audience, and Acadium. You earn more, your audience finds a free, career-changing opportunity, and Acadium provides an accessible solution for people who need work experience in digital marketing.
Moreover, you can grow your audience by creating accessible, engaging, and informative content that ties into Acadium's apprenticeship program. And if you need ideas for that kind of content, here's how to start affiliate marketing with no money.
How to start affiliate marketing with no money: 8 top channels
1. Blogging
Your blog is a great place to start with affiliate marketing. All it takes is to create more of the content that your audience follows you for. And even if you don't have one of your own, there are other ways to get referrals from blog posts.
Medium is a trusted online publishing platform accessed by over 100 million users monthly. User-generated content on Medium also regularly rank on Google's top pages. So if you want to be one of those pages, write great content related to digital marketing.
Need a hand with what to write? Try thinking of topics similar to these:
How you started your marketing career with Acadium
The best ways to start out in marketing without prior knowledge
Best ways to practice digital marketing skills with no previous experience
Your experience as an Acadium apprentice or student
Don't forget to use the right SEO keywords, either! SEO can make your content more visible to readers who need it the most. Your surefire bet is to use digital marketing and internship-related hashtags to draw in your target audience.
Here are some great SEO keywords and phrases that Acadium ranks for, and can help boost your blog:
how to start a career in digital marketing
digital apprenticeships
no experience apprenticeships
switch to digital marketing
2. Youtube
Look up Acadium on Youtube, and you'll find affiliates raking in views—and clicks—with their content. Affiliates typically create videos on digital marketing, apprenticeships, and their experience with Acadium to refer their audience. They focus on what people will experience during their apprenticeship, and how it'll help start their career in digital marketing. However, you can be as creative as you like.
A neat thing about putting your referral link on Youtube is reading all the comments that prove your content was watched end-to-end, and your link was well-used. Just take a look at these comments from videos by Acadium affiliates:
"I feel so grateful I stumbled upon your channel because Acadium sounds exactly like what I need right now…"
"It's EXACTLY what I was looking for because let's face it, some internships just want a free employee and drown you in work."
"I signed up for Acadium yesterday after watching your video and doing some more research. So unique!"
"I just signed up and I can't wait to start."
3. Tiktok & Youtube Shorts
Users spent $2.3 billion on Tiktok and it's Chinese counterpart, Douyin, in 2021 alone. No wonder marketers are flocking to the micro video site!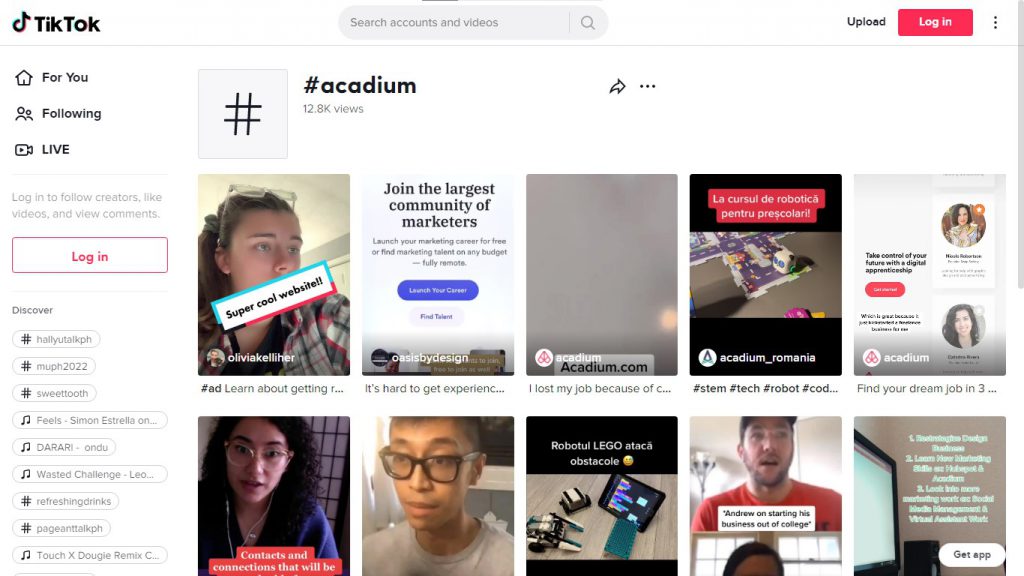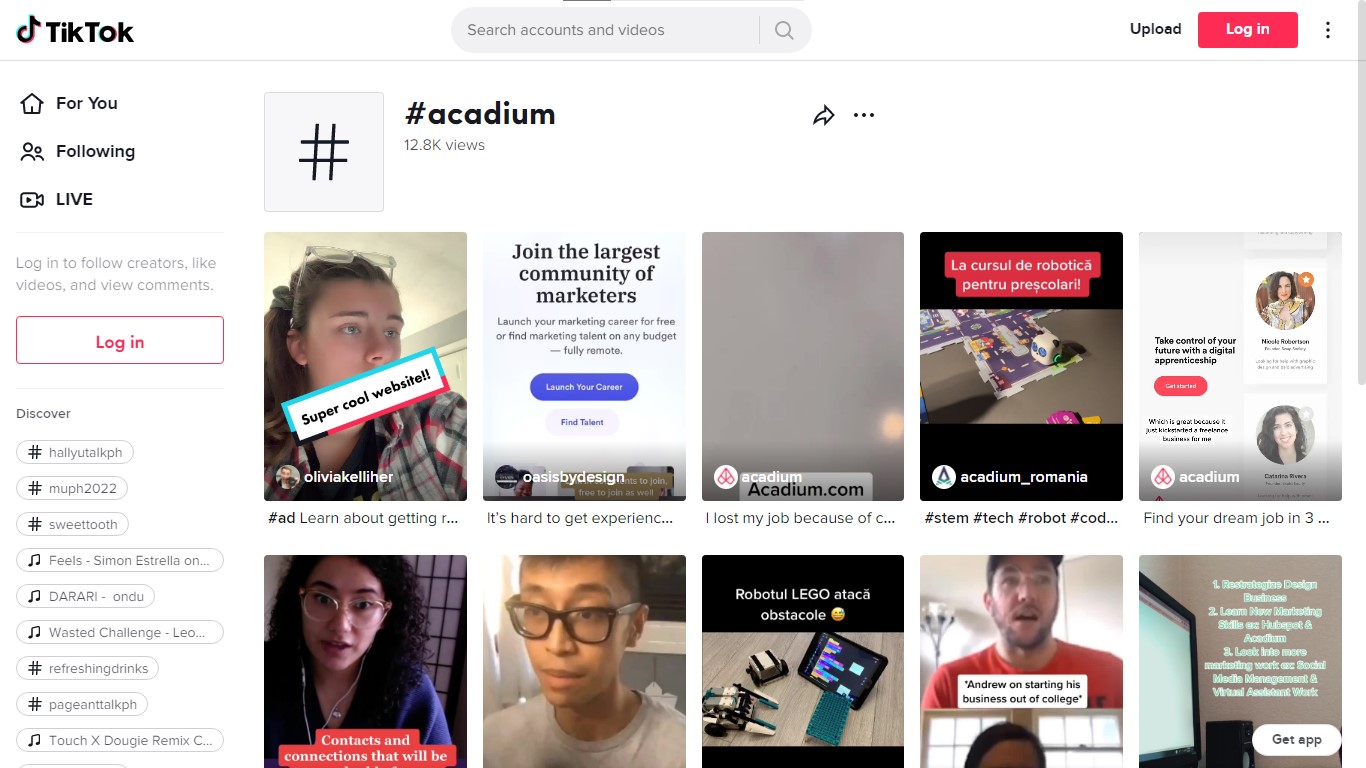 By nature of the platform, your audience is primarily made of young people who want to learn more about digital marketing, remote training opportunities, or how to get entry-level jobs with no prior experience. Try making eye-catching clips that answer your audience's questions right away, and keep your affiliate link ready for clicking.
Want to incorporate micro videos in your Youtube repertoire? Try out Shorts!
Shorts are integrated into Youtube's native platform and delivers bite-sized, 15 to 60-second clips. If you want to develop your Youtube following, but want to make short, catchy videos, Shorts can work out for you. Like in Tiktok, you can put your link in the video description, or your bio.
4. Facebook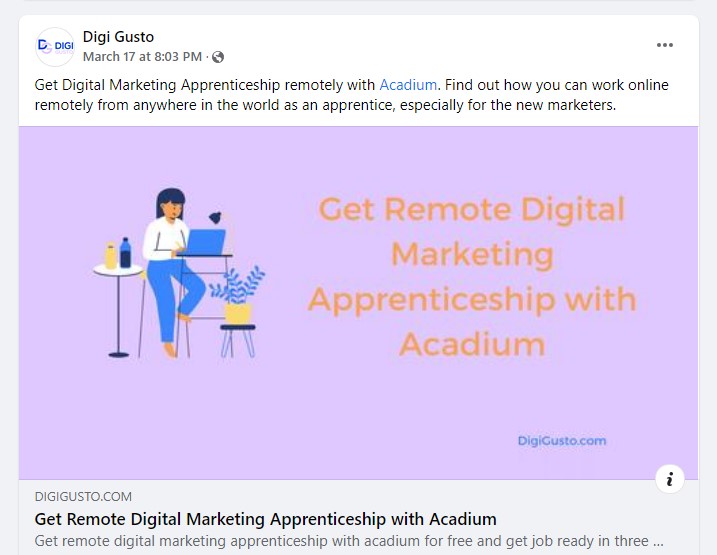 Facebook lets you promote your affiliate links directly, with a few caveats. It's advisable to link to topic-relevant content that contains your link instead.
Fun fact: Last March, more than 230 candidates signed up and completed their apprenticeship profiles after hearing about Acadium on Facebook. That's no mean feat considering that accounts for nearly 14% of all candidates who completed their profiles after signing up!
If you want to get in on Facebook affiliate marketing, your best bet is to create a Facebook Business Page, or join a group that has your target audience.
A couple of highly-recommended groups are:
Then, try using the 80/20 rule to plan your posts, meaning 80% should be educational, or useful to your audience, and only 20% are explicitly promotional.
You can also use the 80/20 rule to determine who engages with your posts the most. That way, you can niche down to the 20% of your audience who generates 80% of your traffic.
5. Instagram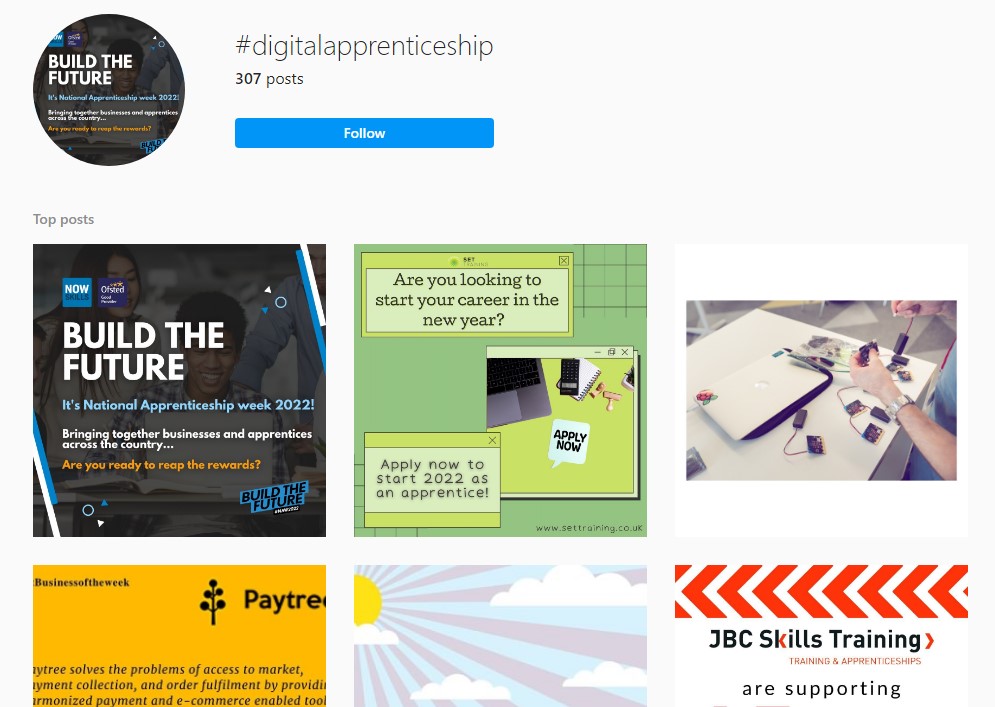 Hashtag strategy is still the name of the game for generating views on Instagram. In other words, if you want clicks on your affiliate link, you need to find the right hashtags.
After finding out your target audience's search intent, you can look these hashtags up in several ways:
Instagram's Tags page for organic search results
Set up your free Hootsuite account's search stream to look at how hashtags are performing across platforms
Instagram's related hashtags feature
Check which hashtags the most popular pages in your niche are using
Social listening and hashtag generating sites like All Hashtag
6. LinkedIn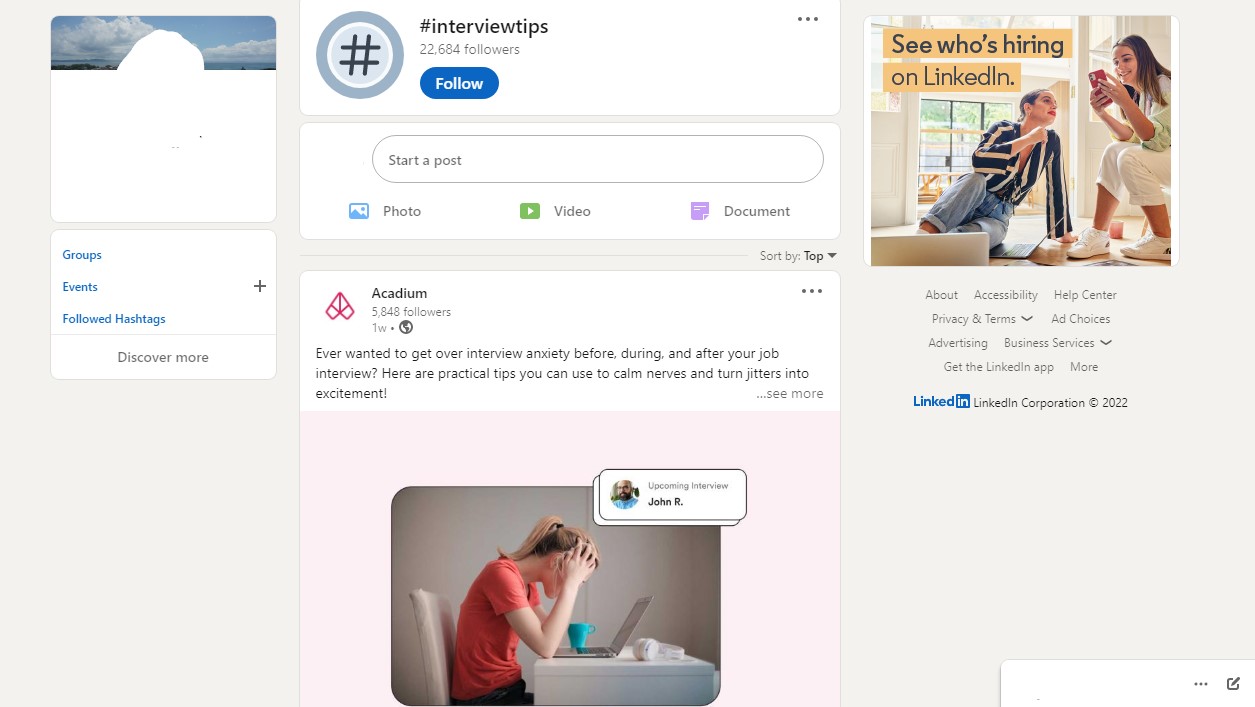 Job relevant resource posts, native video, opinion pieces, behind the scenes stories, and much more—curated under the right hashtags—will attract clicks. After all, LinkedIn's social selling lies in stirring discussions between professionals, under the name of career development. Mention that you can write blog post on LinkedIn and share it on other social channels too.
Speaking of social selling, you can use Linked in to reach out to prospects directly. Maybe it's someone you went to school with, a person you chatted with in a LinkedIn post, or a recent graduate who needs a leg-up. Strike up a conversation and nurture it so you can share your referral link.
7. Reddit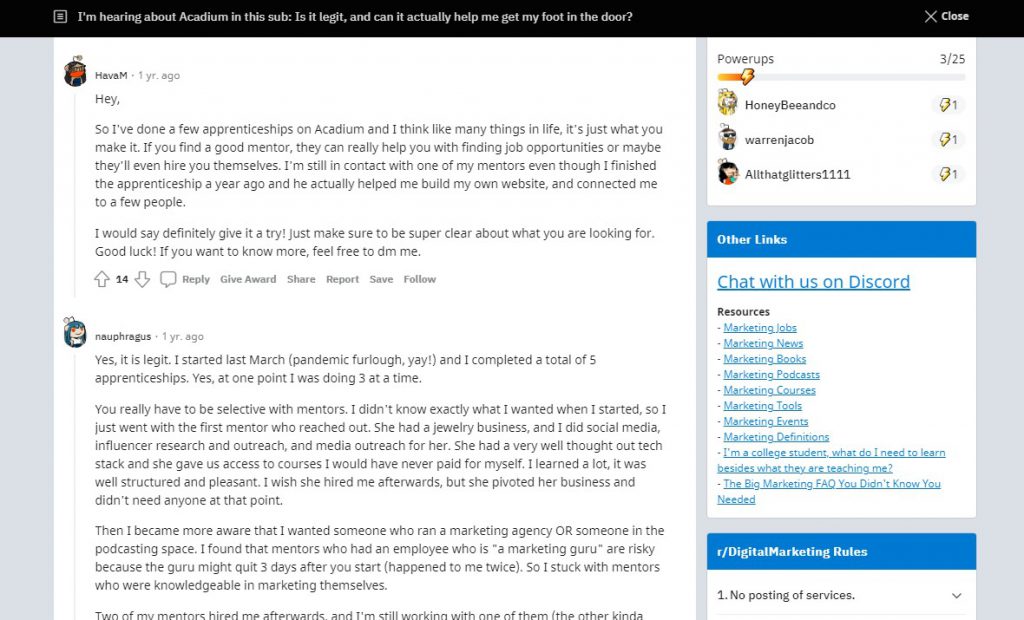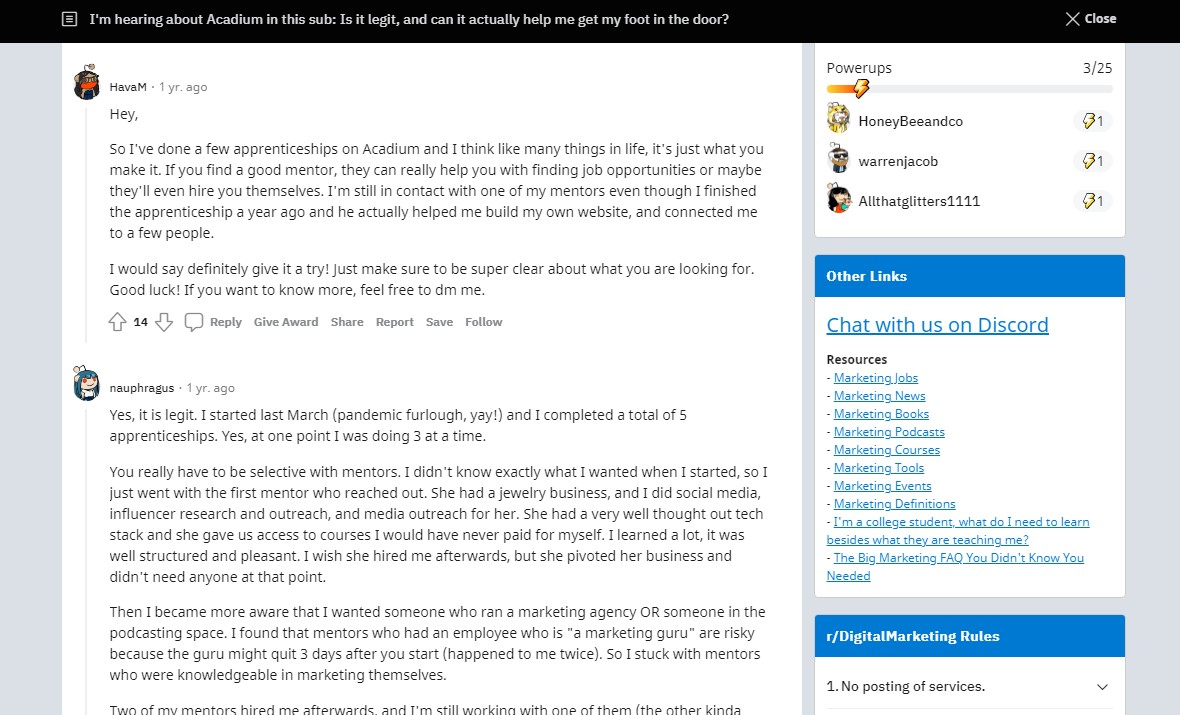 Building karma on Reddit requires care. Find elevant subreddits—such as this one—where budding marketers are looking for ways to break in the industry. As such, it's best to post engaging content that provides valuable insights, as well as comments that help the discussion along.
Never skip the karma-building process! Posting self-promotions without enough karma points or proving your worth as a helpful member of a subreddit can get your post deleted, outright ignored, or even get you banned.
8. Quora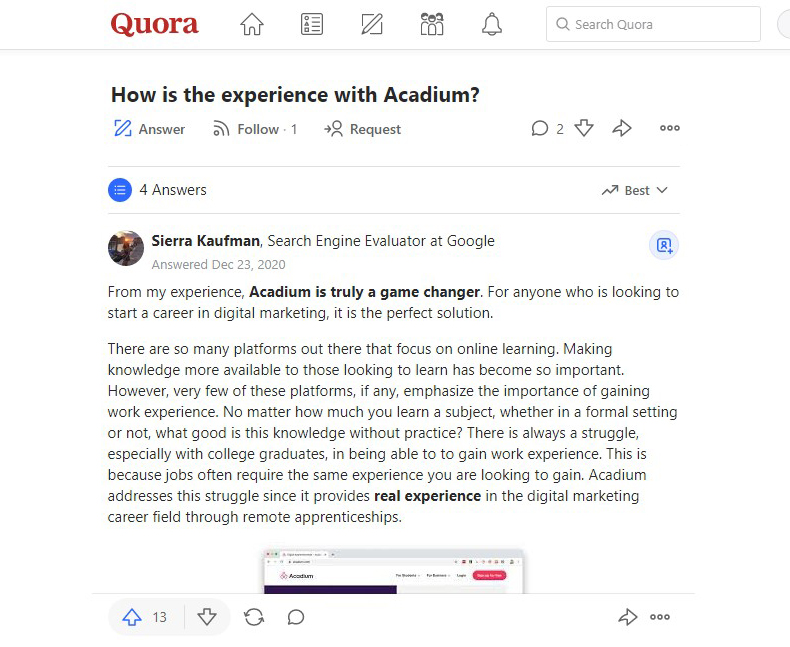 Like Reddit, you need to build your reputation before you're taken seriously on Quora. Answering questions in detail, providing good information, and gaining upvotes are all part of the long, organic process to become an authoritative voice.
That kind of authority drives organic content that gets your answers pushed up the rankings—and noticed by readers. While Quora deletes answers with affiliate links, that won't stop readers from searching for your name and content.
Don't underestimate the power of Quora either. Students who've signed up for apprenticeships cited Quora as the medium from which they heard Acadium from.
So now that you know how to start affiliate marketing with no money, why not become an Acadium affiliate partner? Partners get access to writing templates, Acadium brand assets, content ideas, and follow-up success tips. Best of all, you'll have no cap on your commissions.
If you have any questions, feel free to reach out to Acadium via social media, or our Help Center.
Five years in journalism, two in proofreading, and eight in freelance ghostwriting. Creating content that's entertaining, informative, and actionable shapes my writing. When not scrutinizing my copy, I'm likely watching hockey.
9 Types of Digital Marketing to Choose From in 2023

Digital marketing is a dynamic field that offers diverse career opportunities. From search engine optimization to social media marketing, there are many specializations to explore. Whether you're just starting out or looking to switch careers, this guide will help you find your ideal digital marketing niche.

Meet Acadium Plus: The Program to Help You Secure the Right Marketing Role

Take your digital marketing career to the next level with Acadium Plus. Whether you're a total novice, or you've already completed an Acadium apprenticeship, Acadium Plus will make sure you're fully equipped to get out there and land your dream digital marketing job.

Subscribe to our newsletter for digital marketing resources
Become a better marketer with our digital marketing resources and tips shared weekly in your inbox.

Build your marketing career for free or find marketing talent on any budget — fully remote.