7 Affordable SEO Services for Small Businesses: A Budget-Friendly Guide
SEO services enable companies to attract customers looking for specific information, products and services without spending a fortune on paid advertising. So if you're interested in increasing the organic traffic to your website, keep reading to learn more about getting an affordable SEO service plus what to expect when hiring an SEO agency.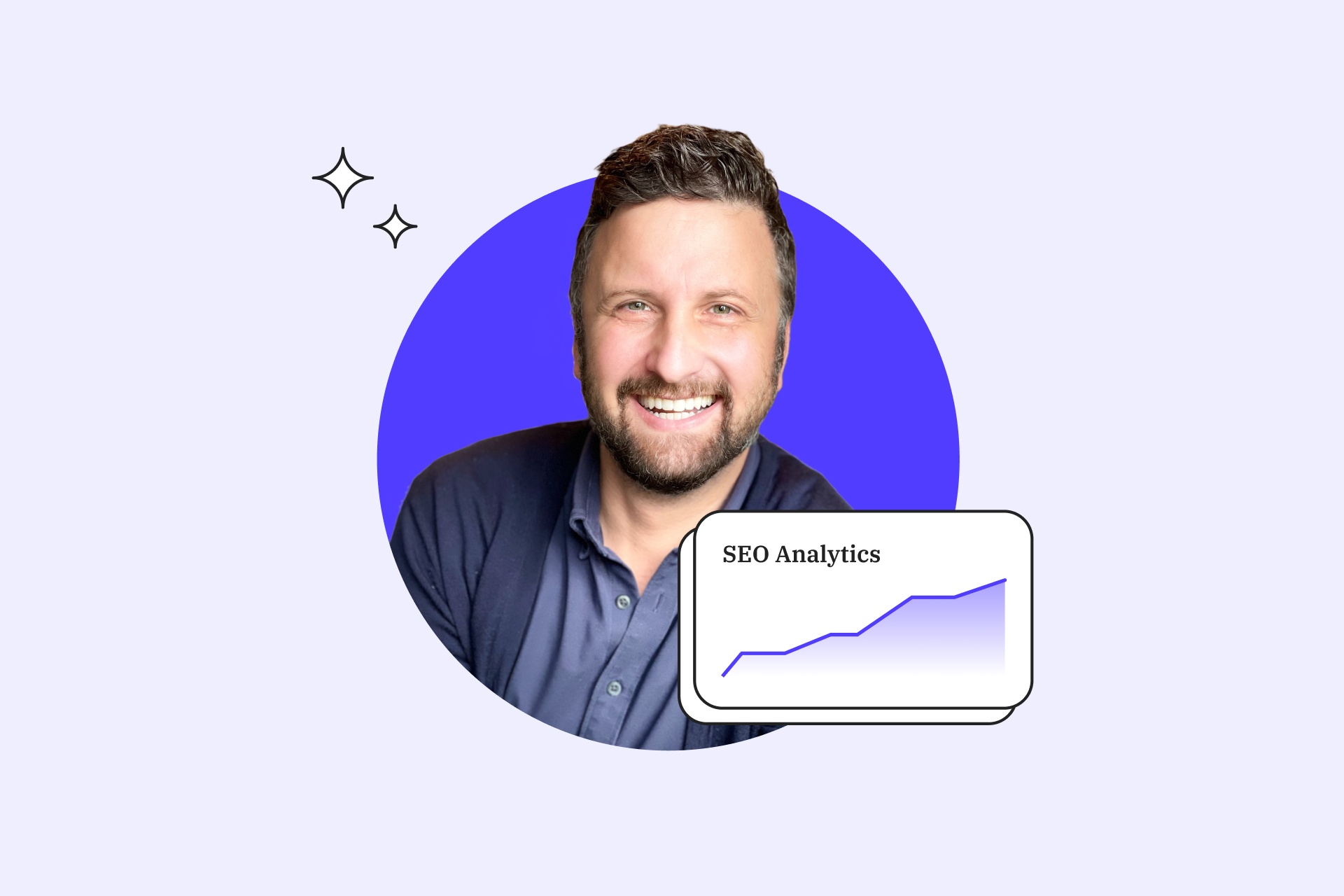 There are usually two versions of every product available on the market: an affordable version and a cheaper version. When a new product is launched, it soars with sales and becomes an instant hit.
In another attempt, other companies will offer the same product, but spin it a bit differently so that it appears more appealing.
Many companies reduce their prices significantly to increase sales, but in the process, they also decrease the quality of their products. As a result, you don't actually benefit from their pricing strategy.
It's like what they say, "You get what you pay for."
As business owners become more aware of the benefits of SEO, it's becoming a more popular digital marketing service as well. That means there are a lot of shoddy SEO services out there.
So if you're reading this blog right now, you're probably looking for affordable yet high-quality SEO companies.
Apprenticeships For Business
Get marketing help, handpicked for you
In 1–5 business days, we'll connect you with a vetted marketing apprentice who'll help grow your business as you mentor them.
Why do small businesses need SEO services to begin with?
SEO or Search Engine Optimization is viewed as more effective than PPC by 70% of marketers, according to Databox. This means that no matter how big or small your business is, SEO is something you can't afford to ignore.
So how will it help your business? Here are other proven ways SEO can help your business in the long run:
It allows you to drive relevant, targeted traffic through organic search
It increases the visibility and exposure of your brand
This will increase your chances of converting prospects into customers/clients
Businesses still have a misconception about SEO: that it can't compete with word-of-mouth marketing.
But what they don't realize is that SEO is the new word of mouth. It's an affordable way to get more referrals for your business.
Compared to traditional word-of-mouth marketing, search engine optimization is much more powerful because it is much more scalable. You'll find that every business that's trying to grow takes SEO seriously.
The days when SEO was an option are long gone. In today's world, it has become an integral part of a successful digital marketing strategy. A business can benefit greatly from its potential and here are a few more statistics to support that:
93% of web traffic comes from search engines.
57 % of B2B marketers say SEO is the best way to generate leads.
81% of consumers use search queries to conduct research before making a large purchase.
Having a well-designed website is only the first step. You also have to make sure it's structured right and has quality content.
The content on a site should appeal not only to the visitors but also to search engine crawlers. You will see a direct impact on your business' sales and leads when you improve your web pages and site's structure and content.
Search engine optimization is an effective marketing tool. So, it makes sense to invest in it if your competitors are doing so.
Do affordable SEO services really exist?
The short answer is yes, affordable SEO services do exist. Getting quality SEO services is affordable and even on a tight budget, you can work with a reputable SEO company to make a customized plan that works for you. As long as you work with the right SEO service provider, SEO makes sense for small businesses because it is proven to be cost-effective and has long-lasting benefits.
We all have different ideas about what "affordable" actually means, and SEO is no different. Surely, investing around $2,000 to $5,000 shouldn't be a big deal if your business is making hundreds of thousands a year, right?
It will definitely be counterproductive, however, if you're revenue is less than what you're paying for your SEO. In any case, SEO doesn't come cheap and there are many ways to do it. The question is, what types of affordable SEO services should you get?
What are the types of affordable SEO services and tools needed for small businesses?
In case you can't spare a chunky marketing budget, here are a few affordable SEO services and tools needed for small businesses.
Here's a rundown of affordable SEO services that you can use for your business.
1. On-Page SEO
What is it and why do you need it?
The on-page SEO process involves optimizing the content, tags, and internal links of a page to improve its search engine rankings. This type of service allows businesses to control what is used to rank their website in search engines.
What are the main factors involved here?
Keyword Research
URL Optimization
Title Tag and Formatting
Image and Alt Tags
Meta Description
Internal and External links
Some recommended tools you can use:
2. Off-Page SEO
What is it and why do you need it?
Off-page SEO consists of actions you take to influence your search engine ranking outside your website. By focusing on off-page SEO, businesses can increase the domain authority and recognition of their website.
What are the main factors involved here?
Setting up a Link Building strategy
Analyzing Competitor's Backlinks
Blog Commenting
Guest Posting
Direct Outreach
Broken Link Reclamation
Disavow Spammy Backlinks
Social Media Marketing
Reviews and Ratings
Using Influencers for User Generated Contents
Some recommended tools you can use:
3. Local SEO
What is it and why do you need it?
Local SEO involves improving search engine visibility for brick-and-mortar businesses. For Google, that means making local businesses stand out in the Local Pack/Map Pack by ranking higher and appearing more frequently.
What are the main factors involved here?
Structured Location Data
Optimizing Website for Mobile
Optimizing Google My Business Listing
Social Media Posting
Building Citations
Directory Listing
Local SEO Strategy for Links and On-Page Content
Some recommended tools you can use:
4. Technical SEO
What is it and why do you need it?
Technical SEO involves optimizing a website's infrastructure so that search engine crawlers can easily index and crawl your site. It involves technical aspects of your website – such as sitemaps, page speed, URL structure, schema, and navigation. Technical SEO ensures that your website is easy to navigate and free of any technical issues that prevent search engines from understanding and ranking it.
What are the main factors involved here?
Optimizing Page Speed
Optimizing for Mobile and Page Speed
Fixing 4xx and 3xx Errors
Log File Analysis
Sitemap Integration
Canonical URL
Image Compression and Caching
Some recommended tools you can use:
Google Search Console
SEMRush
Ahrefs
Screaming Frog
Yoast
5. E-commerce SEO
What is it and why do you need it?
The goal of e-commerce SEO is to get your online store ranked higher on the search engine results page(SERPs). The more traffic you get from search engine results for products you sell, the better.
What are the main factors involved here?
Site Structure
Keyword Research
Copywriting/ Content Marketing
Title Optimization
Setting up an Editorial Calendar
Product Listings
Some recommended tools you can use:
6. Video SEO
What is it and why do you need it?
The average time spent on web pages with videos is significantly higher than those without videos, according to studies. YouTube is the second largest search engine after Google. By using video SEO, you can build trust and drive branding.
What are the main factors involved here?
Keyword Research
Linking
Thumbnail Images
Some recommended tools you can use:
7. Rank Tracking
What is it and why do you need it?
Rank tracking involves monitoring the ranking of your website on search engine results pages regularly. It allows you to learn which pages rank, what keywords they rank for, how high they rank, and which pages recently changed positions in the SERP.
What are the main factors involved here?
Data analysis
Creating reports
Some recommended tools you can use:
How much does SEO cost for a small business?
In order to understand the price of SEO services, let's look at what is included in a package. Basic services may include preliminary consulting, planning, improvements to the website's search engine ranking, and continued maintenance. There are other factors that can affect how much SEO services cost, including:
The pricing model for an agency or consultant
Extensive experience as an agency or consultant
SEO campaign goals
SEO campaign timeline
Resources, tools, or software required
Also, you need to understand that SEO requires constant management and a flexible strategy, which, in general, takes weeks to produce any visible results and a high ROI. This is why there are different pricing models for SEO.
SEO rates per hour
The hourly model of SEO pricing for small businesses is a good idea when you need to fix some SEO issues, but don't need constant work on your website and promotion. In the case of small businesses, it is often the best option, since they do not need as many services as large businesses do. To be precise, the average hourly rate for this model is between $20 and $100.
Retainer fee per month
Most people are familiar with this model since it corresponds to a classic monthly payment scheme. In some cases, you might find it convenient to use that model, especially if you're planning to scale your business in the near future. As a result, you'll always have a team of SEO pros at your disposal. However, you should expect to pay between $1,000 and $10,000+ for it. Rates vary according to the number of services offered, agency appetite, and specialist skill.
If none of these options fit your budget, why not try Acadium? Acadium sets up remote apprenticeships for aspiring digital marketers with online business owners. Apprenticeships provide access to training for anyone to begin their careers without prior experience, and it's the most affordable way for businesses to hire digital marketers. Besides hiring a freelance marketing specialist, you can also work with a marketing apprentice under any budget.
Acadium's Tasks for Business feature also lets you post small projects that require five hours or less of work, and candidates submit their bids. As a user, you have the option to choose from a wide variety of tasks, such as SEO, Web design, search marketing, and more.
How to choose an affordable SEO agency to work with
1. Plan your monthly budget
A common mistake when getting affordable SEO services for the first time is choosing the cheapest option. In the world of SEO, it's important to know that you can't cut corners even if your business is scrounging pennies to save.
In general, it is reasonable to look for a service that falls within a certain budget but the problem arises when the budget is set too low.
Although the amount appears reasonable, it is important to be cautious. There is a possibility that you are only paying for basic services, which won't be enough for you to succeed online. Investigate the industry-standard prices for a specific service or product first before falling prey to 'cheap' offers.
2. Review previous results
Before you choose an SEO specialist, it's important to assess their past performance. Conduct a background check to determine what kind of products and services you can expect. Start by checking out their portfolios and finding client references online. Getting in touch with their past clients is a good sign that they provide your type of service.
Remember to base your decision on facts and logic rather than intuitive impulses. If you hire an SEO agency, make sure you conduct an in-depth market analysis and performance assessment. Doing your research beforehand will help you avoid future losses.
3. Check out their blog
Most SEO services that work with clients must have a functional blog section on their websites. By using a blog, they keep current and prospective clients informed about new opportunities and challenges. Taking a look at the blog will give you an idea of what type of company you'll be working with.
4. Find customer reviews online
SEO agencies can be evaluated based on their online reviews. It is normal to receive a few bad reviews, and these may serve as proof of the reviews' legitimacy. Whenever possible, ask a firm what they have to say about the negative comments thrown their way before choosing an agency.
5. Check to see if their services have been updated
Some businesses and agencies will claim that their pricing and services are the best in the industry. Claims like these are traps for small businesses, and you know it's just marketing. If they promise you substandard services for a quick buck, you must make sure they can back it up.
However, some of those firms may once have been the best, but not any longer. Keep in mind that the SEO industry is constantly evolving. Today's optimization technique might be obsolete a few weeks from now. Thus, this type of SEO provider should be avoided.
Unless you specialize in SEO, you won't know if a firm actually uses relevant and effective processes. That's why you should know current SEO trends before you hire a provider.
6. Don't be afraid to ask them questions
Contact the company's SEO team. Find out what they have to offer and let them know what you're looking for. Getting to know SEO professionals allows you to determine their skill level and experience. You may need to recommend that they disclose their company's growth and success strategy if necessary. Keep an informed attitude no matter what the circumstances are. For your reference, here are a few common questions.
How many services do you provide in total?
How long have you been working?
Is there anything you can share about your past clients?
Could you tell me how you plan on improving my SEO ranking?
How well do you know algorithms?
"It is important for me to understand how you are proceeding. I'm hoping you'll give me some regular updates."
Hopefully, you won't be using any black hat techniques.
How much does outsourcing cost and what are the terms?
7. Conduct a performance evaluation
You have completed the process once you have collaborated with your shortlisted and preferred affordable SEO company. When the SEO company is on board and you have completed a cycle of SEO management, you will need to evaluate its performance against agreed-upon key performance indicators (KPIs).
Takeaway
Finding affordable SEO services for small firms can be difficult, but it's a worthwhile investment. After reading this article, we hope you have a much better understanding of how to choose a good and affordable SEO service for your small business.
Princess "Ji" Kang has been working as a freelance copywriter, ghostwriter, and digital marketer for over five years. She strives to make boring business blogs shine by scraping gobbledygook off the table. Her work has appeared on sites such as sitecentre.com, asksebby.com, wellpetcoach.com, Ready Home Singapore, ThePerfectMedia Group, and more. When she isn't writing, you can find her at her home mini-library reading or playing with her cats.
7 Reasons You Need a Social Media Content Creator & How to Find One

If you're a small business, you probably don't have a dedicated person to create content for your social media channels. If that sounds like your situation, then learn why you should hire a social media content creator to help grow your business.

10 Marketing Strategy Examples You Don't Want to Overlook

Learn about the top 10 popular marketing strategies that work well for most small and large businesses. Takeaway key points that you can apply to your business.

Subscribe to our newsletter for digital marketing resources
Become a better marketer with our digital marketing resources and tips shared weekly in your inbox.

Build your marketing career for free or find marketing talent on any budget — fully remote.