10 Best Marketing Podcasts for a Career in Digital marketing10 Best Marketing Podcasts for a Career in Digital Marketing
Here are 10 podcasts that can help you in becoming a better digital marketer. Through insightful interviews with thought leaders, to in detail how-tos. These podcasts will help you in finding inspiration as well as getting actionable next steps for whatever project you're working on.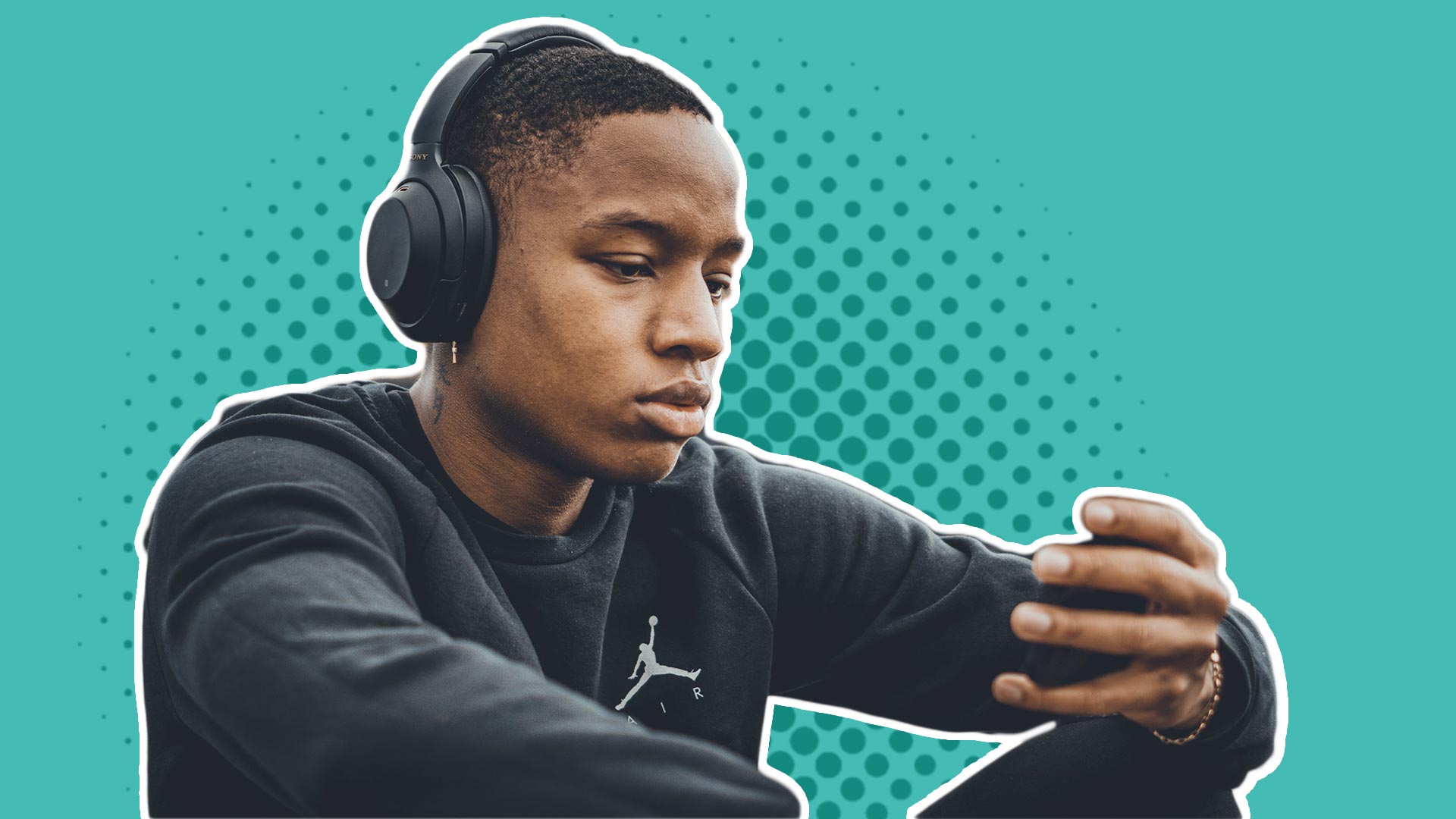 There are a lot of marketing podcasts out there. It can be hard to find the ones that will be a signal amongst all the noise. People have different reasons for listening to the podcasts they do. You may be looking for a very specific episode that will help you on a tactical level. Alternatively, you may want a high level, strategic episode to give you fresh insight. 
Firstly, the technical episodes can provide the knowledge needed right now when in your digital marketing job. Whether you're optimizing content or building ad campaigns, these podcast episodes will help give you an edge.
Secondly, the high level, strategic podcasts will help you with your mindset and overall career in digital marketing. Sometimes you can be in the weeds of building out sales funnels, designing landing pages, creating ads, and more. You can lose sight of what the point of it all is. These episodes help you take a look at what you're trying to achieve from 30,000 feet. 
Here are the 10 best marketing podcasts that have can help you on your way to starting a career in digital marketing.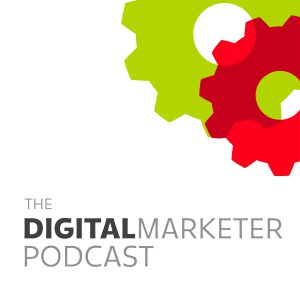 1. The DigitalMarketer Podcast
The DigitalMarketer Podcast is a great podcast to listen to if you want a balance between insightful interviews with C-level executives as well as agency founders that don't shy away from going into detail on their marketing tactics. Their goal is to share digital marketing strategies that are working right now with marketers from all over the world. From Acquisition —> Optimization —> Customer Retention, DigitalMarketer podcasts are here to help you become the next great "full-stack" marketer. 
Episode to listen to: Ep 91 Marketing Your Own Agency & Selling High-Ticket with Dave Conklin, CEO of Conklin Media

2. The Digital Marketing Podcast by Target Internet
Not to be confused with the last podcast title The Digital Marketing Podcast is an advert-free, weekly podcast that combines interviews with global experts, together with the latest news, tools, strategies, and techniques to give your digital marketing the edge. With all episodes around 30 minutes, it aims to be both entertaining and informative.
Episode to listen to: Exploring Marketing Skills Gap in 2020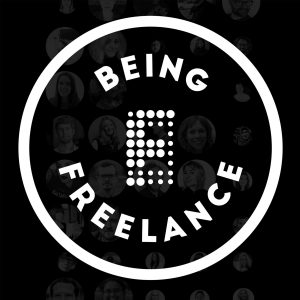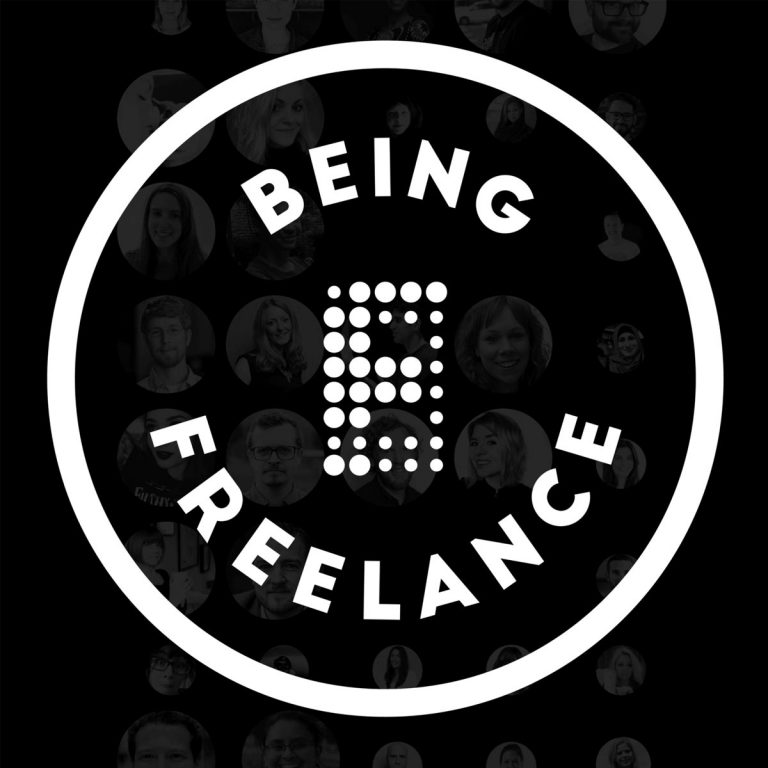 3. Being Freelance
The Being Freelance Podcast is great for any marketers out there who are taking the leap to set out on their own as a freelancer. This podcast will be relatable for anyone who has tried freelance marketing as well as those who are just getting started. Pick up tips, advice, and thoughts on how to make it as a freelancer by hearing from others share their experiences. 
Episode to listen to: Add value first – Content Marketer Ross Simmonds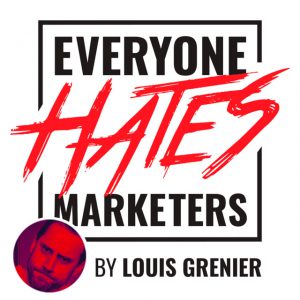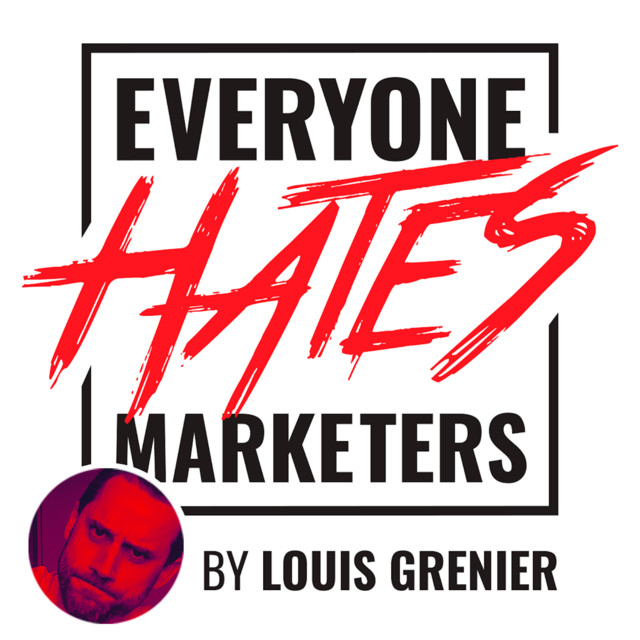 4. Everybody Hates Marketers
Everyone Hates Marketers is a no-fluff, actionable marketing podcast for people sick of shady, in-your-face marketing. Louis Grenier interviews marketers who are not afraid to cut through the BS and say things as they are. Learn how to get more visitors, more leads, more customers, more long-term profits, by using good marketing: by treating people the way you'd like to be treated. Every episode is evergreen and can be listened to well after it's been published.
Episode to listen to: How to Increase Organic Traffic: 7 No-Fluff, Practical Methods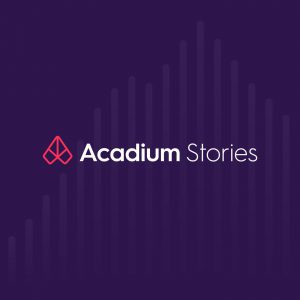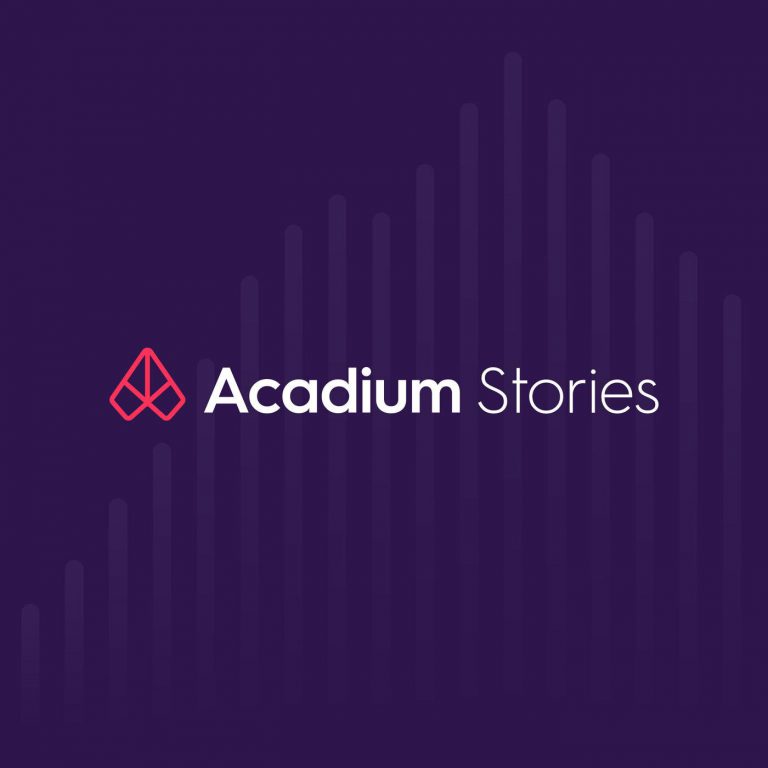 5. Acadium Stories
Not to be biased, but we are pretty thrilled to have our very own podcast here at Acadium. Acadium Stories showcases the successes of businesses and apprentices who have used our platform to test out a career change, build their skills for a promotion, expand their network, or even start their business. If you're looking for inspiration to transform or kick-start your career, Acadium Stories has plenty. You can read more about some of our success stories on our blog.
Episode to listen to: #5 Marketing Professor, Michelle Kanfer talks about her career in the digital marketing industry and her experience mentoring on Acadium. 

6. Duct Tape Marketing
If you want detailed, actionable marketing tactics Duct Tape Marketing is the podcast to listen to. They bring on industry experts to go into detail about everything under the umbrella term 'digital marketing'. This podcast will give you a fresh perspective on how major businesses go about their marketing strategy. 
Episode to listen to: Repurposed Content Can Increase Your Traffic 300%

This no-fluff podcast isn't interested in buzz words and vague answers. How the F*ck Marketing Podcast asks marketing leaders to share the secrets of their success, using stories based only on their experience.
Every guest will have driven sales or grown an impressive audience in a way we can copy, or have a point of view, methodology, or strategy developed from years of experience.
Episode to listen to: Dan Ritzke, Third Act Marketing on how to write messaging that resonates with your customer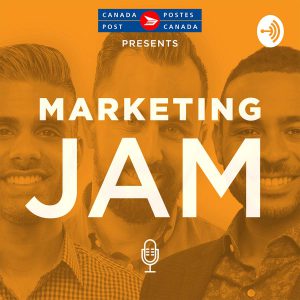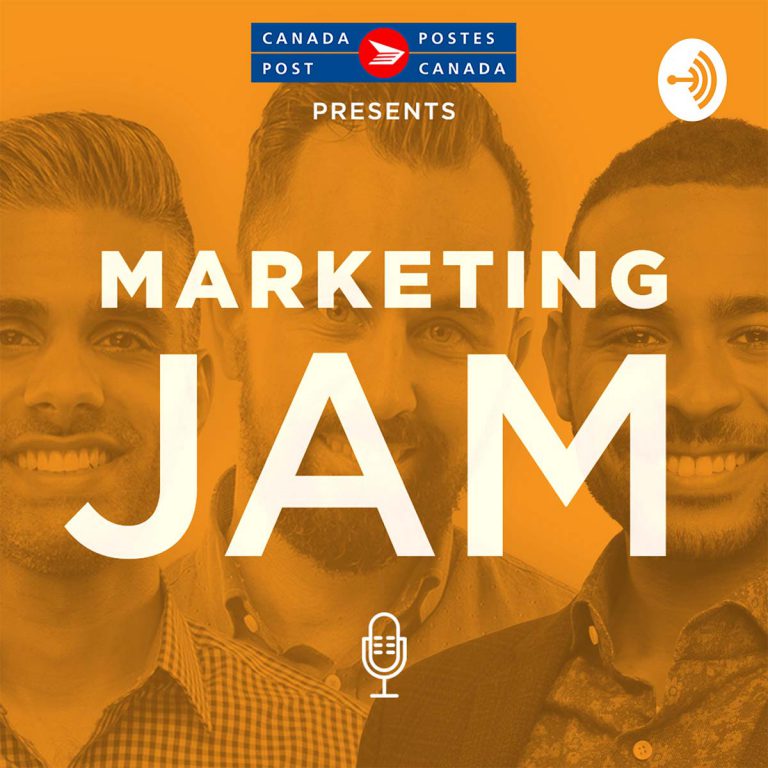 8. Marketing Jam
As a Canadian company, we have to highlight some of our favorite podcasts on this side of the border. Marketing Jam is Canada's #1 show about all things marketing. Guests from Google, LEGO, Spotify, Starbucks and guests like Guy Kawasaki, Neil Patel, Malcolm Gladwell and DHH.
On the show, the hosts aim to unearth tips, tricks, and insights from the best marketers and business leaders from Canada and around the world.
Episode to listen to: Megan Jackson & Conar Fair (One Peak Creative)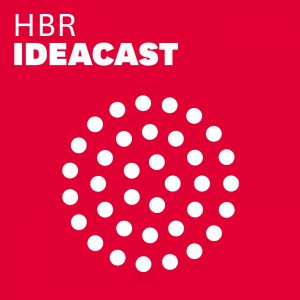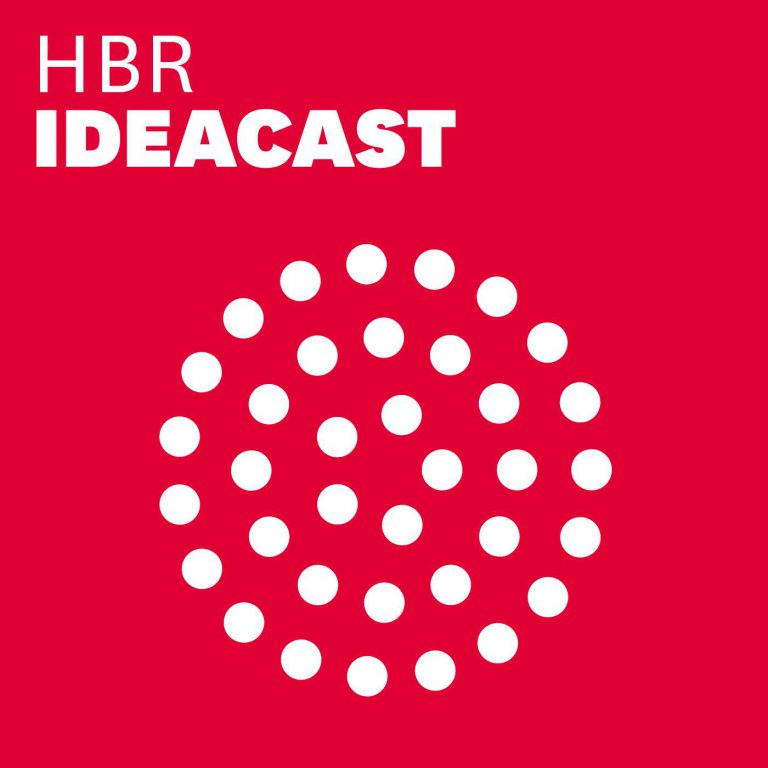 9. HBR IdeaCast
HBR IdeaCast isn't strictly a marketing podcast but if you're looking for high level, really interesting episodes that aren't super long this podcast is great. The episodes will help you update your mindset around human behavior, leadership, teamwork, and more. 
Episode to listen to: Mastering the art of persuasion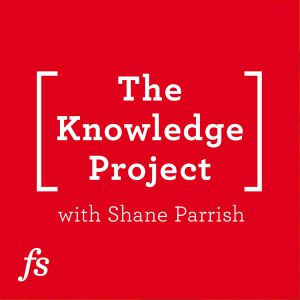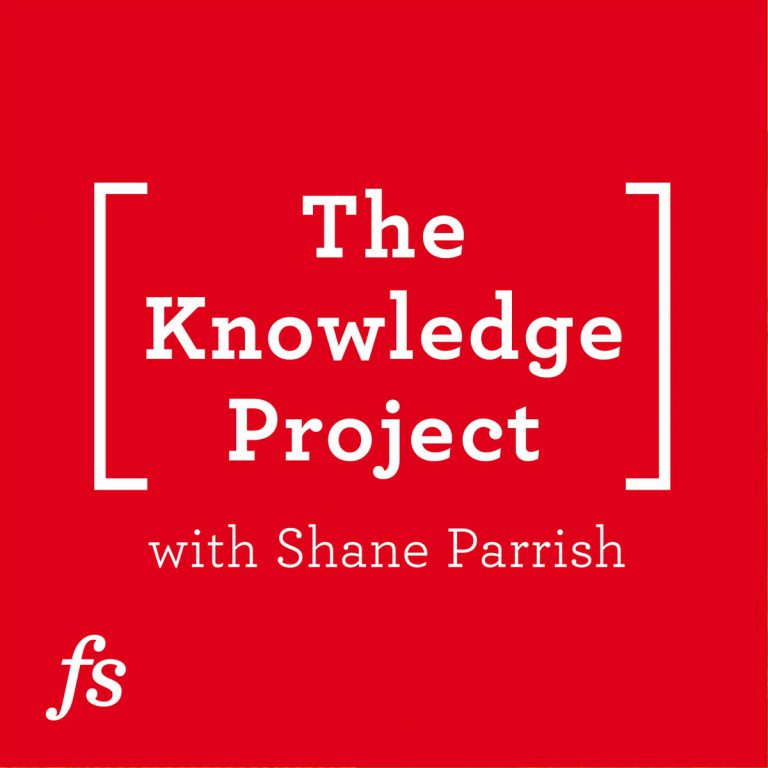 10. The Knowledge Project Podcast
The Knowledge Project helps you master the best of what other people have already figured out.
Host Shane Parrish uncovers the big ideas, timeless lessons, and robust principles that you can use to think better, perform better, and live better. TKP focuses on life and not any particular discipline. Becoming a multidisciplinary thinker is necessary for removing blind spots, so we interview people from a range of disciplines including business, sports, philosophy, music, and more.
Episode to listen to: #67: Jim Collins: keeping the flywheel in motion
There's no shortage of marketing podcasts out there – these are some of the best
There are plenty more podcasts that could be added to this list. The 10 listed here will help anybody in their early stages of being a digital marketer. 
Knowledge is of little value if you don't use it. If you're looking for an opportunity to test out your knowledge of digital marketing in the real world Acadium has made it possible for you to connect with businesses that need your help. By creating a profile on Acadium for free you have access to hundreds of potential mentors with real-life marketing projects for you to work on. Learn more about our remote digital apprenticeships and put your knowledge into action.
---
Starting your career in digital marketing can be a daunting and overwhelming journey. Don't let that stop you from joining an industry that offers variety, excitement, and endless growth opportunities. Check out The complete guide to starting a career in digital marketing if you want to get everything you'll need for your journey. 
Ryan Carruthers is the Content Marketing Manager at Together Software, a company that builds software to help enterprise companies run effective mentorship programs within their organizations. Ryan was an Acadium apprentice and leveraged his apprenticeship experience to get a job at Together.
Top Marketing Webinars for Digital Marketers in 2023

By attending these webinars, you will have the opportunity to learn from industry leaders, gain insider knowledge, and stay ahead of the competition.

9 Types of Digital Marketing to Choose From in 2023

Digital marketing is a dynamic field that offers diverse career opportunities. From search engine optimization to social media marketing, there are many specializations to explore. Whether you're just starting out or looking to switch careers, this guide will help you find your ideal digital marketing niche.

Subscribe to our newsletter for digital marketing resources
Become a better marketer with our digital marketing resources and tips shared weekly in your inbox.

Build your marketing career for free or find marketing talent on any budget — fully remote.