Get hands-on experience creating a podcast
If you are an avid listener of podcasts you may have wondered about what goes on behind the scenes. What does it take to make a podcast? How do I get the hands-on experience needed to start my own one day?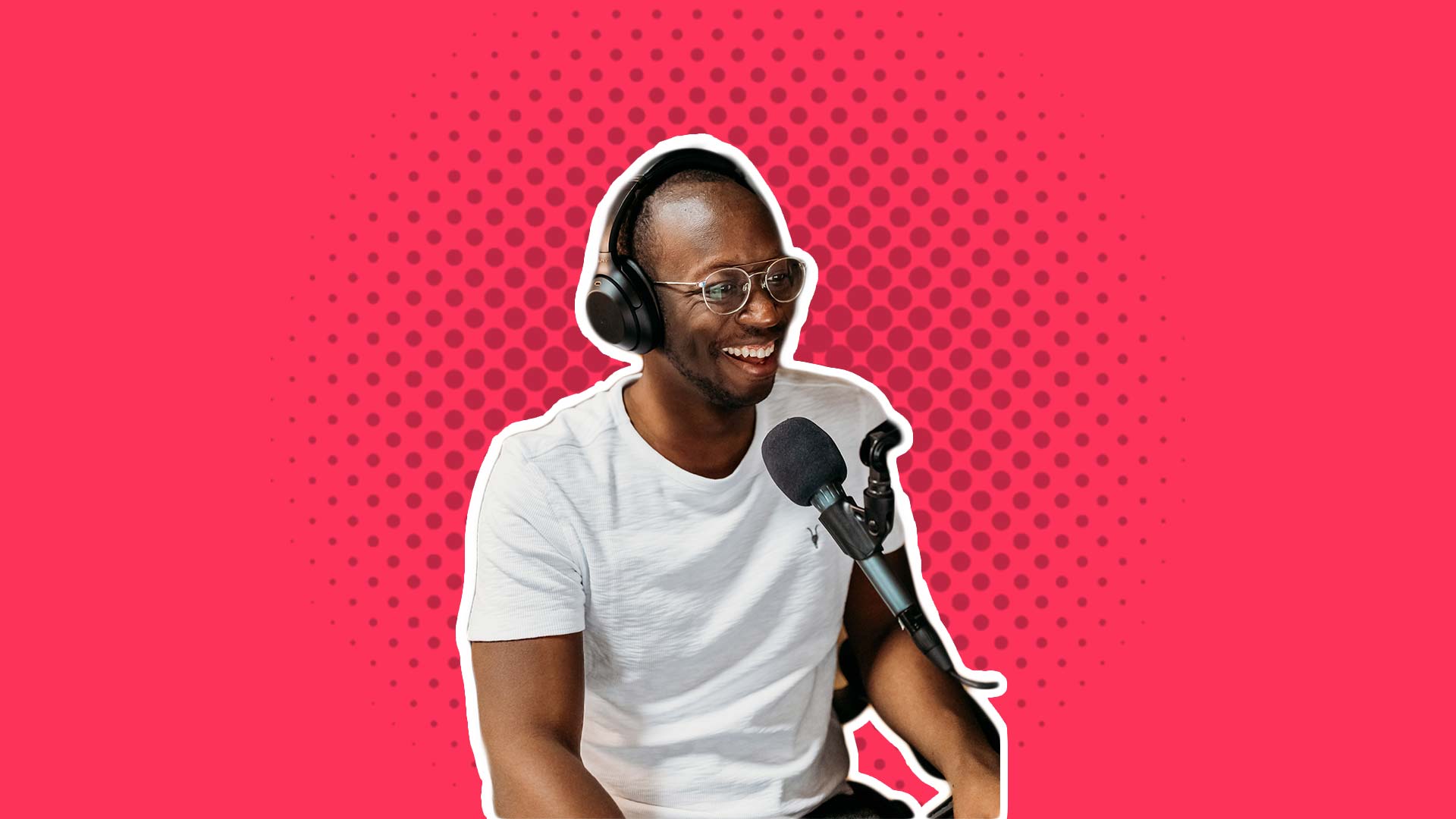 Want to learn how to make a podcast, but need hands-on experience?
Podcasts are a hot topic right now and have been growing in popularity at an increasing rate. Recent statistics show that each week, more Americans listen to podcasts than go to church. It's no surprise that the rise of platforms like Anchor.fm that make podcasting easy has attracted people that want hands-on experience with podcasting.
Additionally, consumers above the age of twelve that listen to podcasts have risen from 44% in 2018 to 51% in 2019. Half of the American population listens to podcasts. That's a big market.
If you listen to podcasts you may not be surprised at this rate of growth. Podcasts have become a form of entertainment for a lot of us, as well as a way to stay productive. You may listen to your favorite podcasts while doing work around your house, getting groceries, commuting, going on a walk, or working out.
Unlike TV or books, podcasts can be consumed while multitasking which may be one of the reasons for their rise in popularity.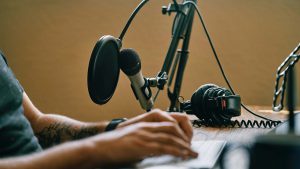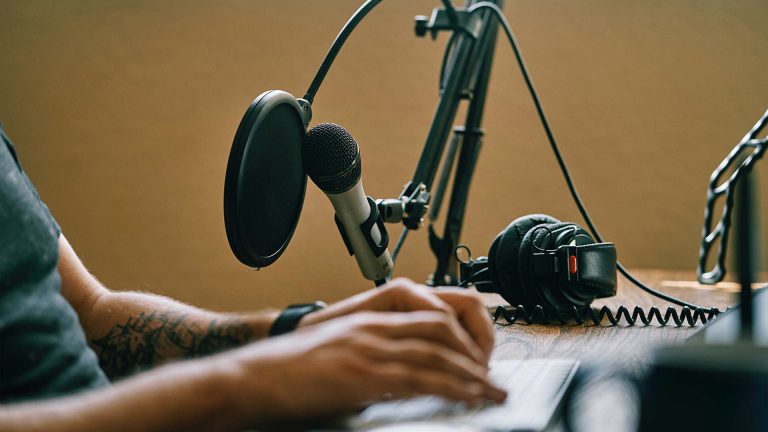 Have you ever wondered what it takes to make a podcast?
If you are an avid listener of podcasts you may have wondered about what goes on behind the scenes. What does it take to make a podcast? How do I get the hands-on experience needed to start my own one day?
If you're looking for an opportunity to get hands-on experience producing a podcast, marketing it, and contributing to its growth there are plenty of businesses on Acadium that could use your help. 
These businesses are looking for people that love podcasts and want to learn about what goes into them. Here are just five businesses right now who can give you real-world experience in podcast production and marketing.
---
Get hands-on experience producing and marketing podcasts with these Acadium mentors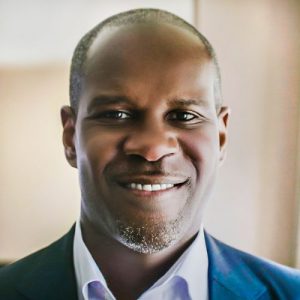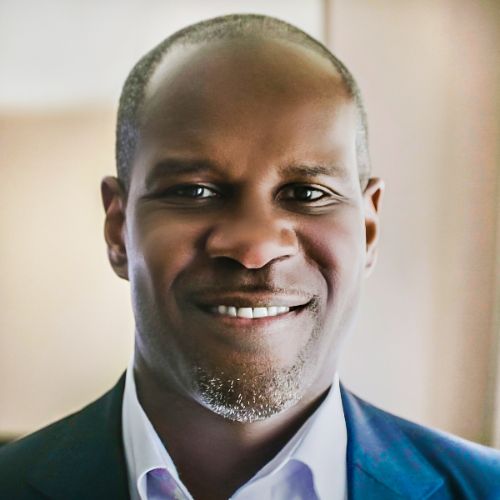 Apprenticeship Posting:
During this apprenticeship, you will work to help us do four primary things: 1. Scale Holy Culture radio listenership (www.holycultureradio.com) 2. Scale The Corelink Solution podcast listenership (www.thecorelinksolution.com/podcasts) 3. Attract SOYOT Youth Program Group Launches 4. Attract SOYOT Online Program Users
Content Development and Marketing

Social Media Marketing

Creative Development
You will learn tools like Canva, Google Adwords, Mailchimp, and WordPress.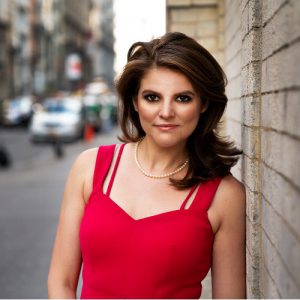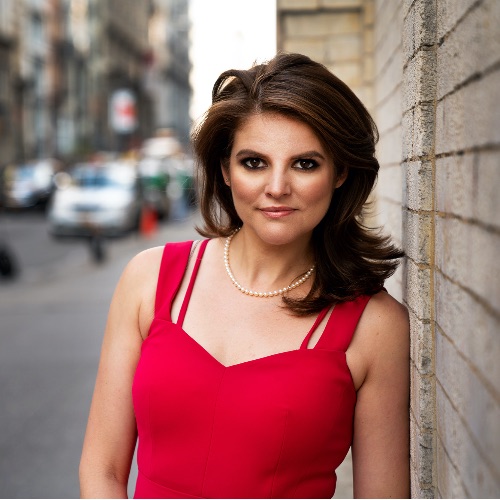 Dr. Lindsey Elmore is a pharmacist, natural wellness expert, vegan cook, yogi, podcast host, and business strategy coach. She manages a team of hustlers to create epic content on blogs, social media and can teach you how to run a successful media company.
Apprenticeship Posting:
The best candidate for this position will be able to: 1. Quickly learn the StoryBrand framework, 2. Write two health and wellness blogs per week, 3. Send two emails per week announcing podcast episodes, 4. Write 5 Facebook captions per week to share with blogs, 5. Research brands who are reaching out to us for collaboration.
Blog and social media caption writing

Email marketing

Brand collaboration vetting
You will learn tools like Google Analytics, Google Sheets, Microsoft Excel, WordPress, Microsoft Office, and Microsoft Word.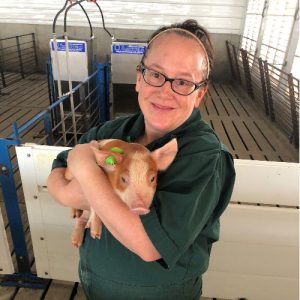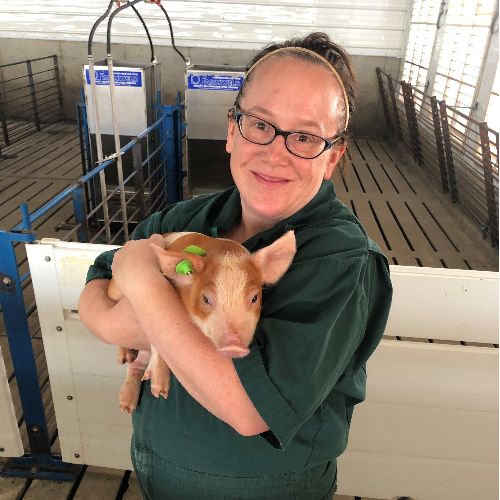 Casey is trained as an Animal Nutritionist, with extensive experience in the Animal Feed and Health Industry. I am starting up my own company focusing on mentoring, education, innovation, and project management.
Apprenticeship Posting:
I am looking for an apprentice to grow my audience with The Real P3 Podcast in order to entice sponsorships for 2021. The goal would be to create $150,000 in revenue with paid sponsorships and testimonials. I am also looking to make this the number one rated Podcast for the Global Swine Industry. I am hoping my apprentice can learn and execute the skills of marketing to get our Podcast out to the entire global swine industry via different social media platforms and paid advertisements.
Marketing Plan and execution for Podcast

General editing and management of Podcast episodes and releases

Podcast management
You will learn tools like Canva, Google Adwords, Google Analytics, WordPress, and Instagram Insights.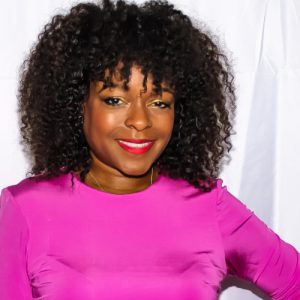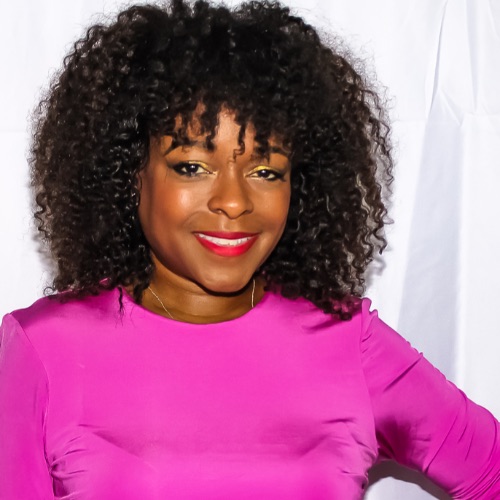 Nikita Banks is a highly sought after psychotherapist, entrepreneur and coach. She created her podcast Black Therapist Podcast in 2016. Catapulting her to the forefront of the recently growing national conversation regarding improving the quality of mental health care for people of color.
Apprenticeship Posting:
I have built my own profitable private practice through the use of social media and digital marketing, with over 45,000 followers on social combined. Life long learner with web design, graphic design, video/audio editing, digital marketing strategy development, and implementation. Launched a successful podcast with over 300,000 downloads and growing. My superpower is business solutions and problem-solving so if we put our heads and talents together I can see us accomplishing great things.
Grow our organic reach by utilizing both digital marketing, and search engine optimization.

Increase online presence through brand partnerships that are passionate about reaching our audience.

Grow a thriving Facebook community of ideal listeners, who are enthusiastic about our services.
You will learn tools like Facebook Ads, Google Analytics, Adobe Photoshop, and WordPress.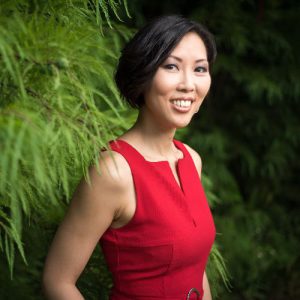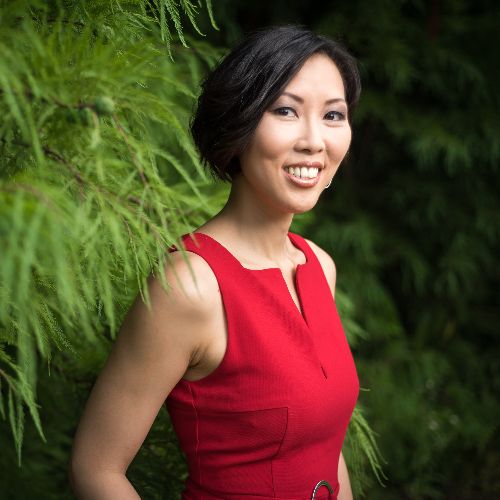 Entrepreneur, award-winning public speaker, executive coach, and trainer who is passionate about developing the new generation of leaders and change-makers who are capable of driving positive change in society with purpose. I mainly work with corporate leaders, professionals, and high potentials.
Apprenticeship Posting:
We want to build our brand and thought leadership on the topics that we offer training & coaching programs in. We have accumulated a lot of video and audio materials that can be released as content on our channels – this needs to be edited and released. Our video and audio materials should be recognizable as part of our brand using a nice intro/outro (audio and visual), which needs to be designed from scratch. You will also post/release the items to the channels and monitor their performance.
Video editing to create teasers, previews, marketing videos, and online course content – includes creating a template style of our videos (intro, outro)

Audio editing for podcast episodes and online course content – includes creating a template style (e.g. intro, outro)

Posting the video and audio content to their platforms, report on their analytics, and improve SEO
You will learn tools like iMovie, Final cut pro, and Adobe premiere pro.
---
Where to find even more opportunities to gain hands-on experience
Are you ready to kick-start your career and get even more hands-on experience with podcasting? There are hundreds of businesses ready to mentor you and give you real-world experience.
If you want to build the in-demand skills necessary for today's market learn more about Acadium digital apprenticeships. Create a profile to begin matching with mentors. 
Ryan Carruthers is the Content Marketing Manager at Together Software, a company that builds software to help enterprise companies run effective mentorship programs within their organizations. Ryan was an Acadium apprentice and leveraged his apprenticeship experience to get a job at Together.
9 Types of Digital Marketing to Choose From in 2023

Digital marketing is a dynamic field that offers diverse career opportunities. From search engine optimization to social media marketing, there are many specializations to explore. Whether you're just starting out or looking to switch careers, this guide will help you find your ideal digital marketing niche.

Meet Acadium Plus: The Program to Help You Secure the Right Marketing Role

Take your digital marketing career to the next level with Acadium Plus. Whether you're a total novice, or you've already completed an Acadium apprenticeship, Acadium Plus will make sure you're fully equipped to get out there and land your dream digital marketing job.

Subscribe to our newsletter for digital marketing resources
Become a better marketer with our digital marketing resources and tips shared weekly in your inbox.

Build your marketing career for free or find marketing talent on any budget — fully remote.