How Andrew Gained Confidence and a Clear Path for His Business
When he became an apprentice, Andrew Sherman had already launched a fashion business. But he had no idea how to use digital marketing to make his business grow. And so, he became a marketing apprentice.
"I got to see firsthand what it takes to effectively get a business to grow. This whole experience has laid out for me the pathway to be successful in my own business," Andrew says.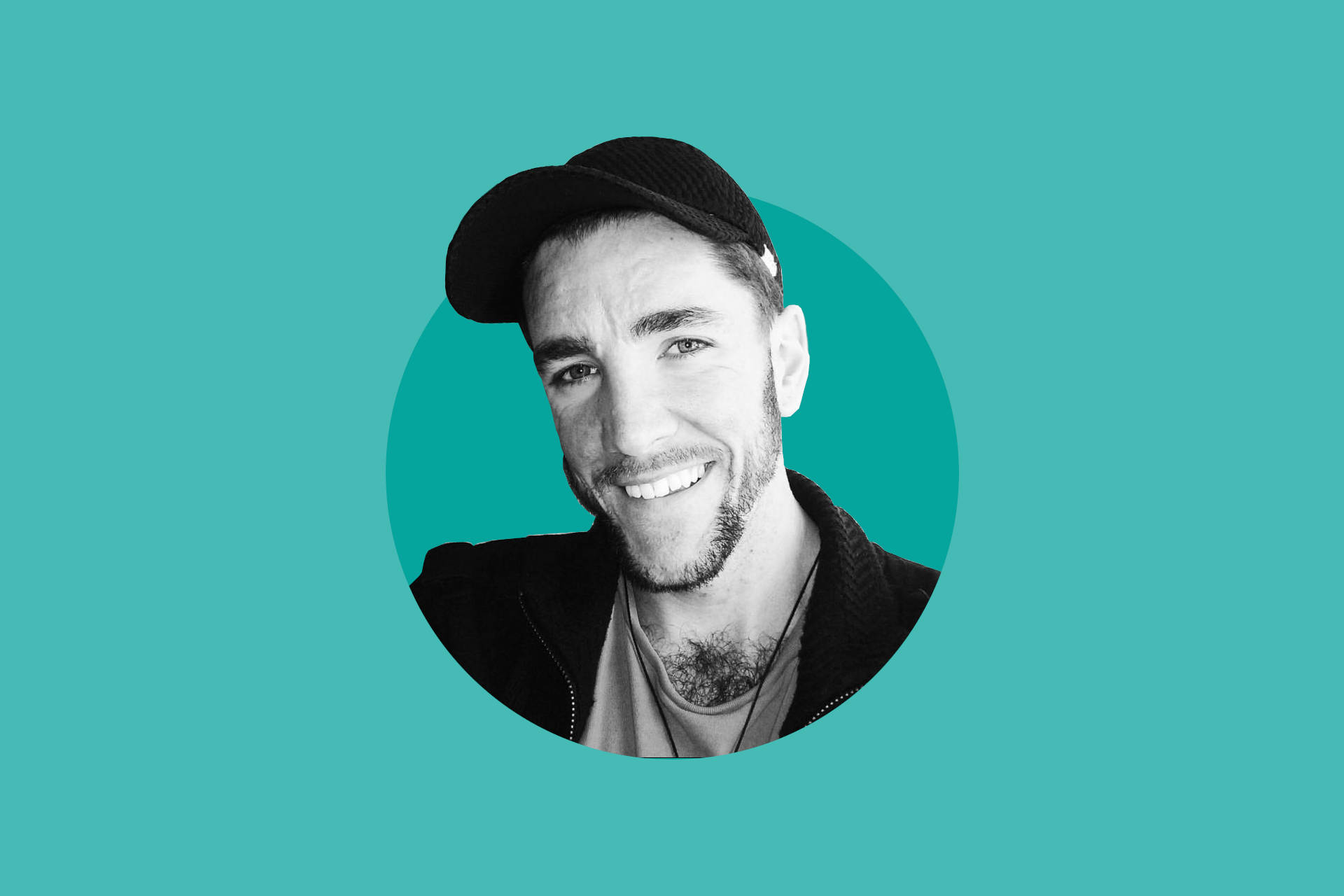 Andrew Sherman wanted to start a clothing company that would remove the stigma surrounding the word "plus-size". He wanted to make a brand that would provide fashionable clothing options for people of all ages, genders, shapes, and sizes. In 2016, his vision became real—he launched Shermani Designs.
But he had one problem: he knew where he wanted to be but didn't know how to get there.
"I knew what direction I wanted to go in, but I … didn't feel like I had the concrete foundation of knowledge in order to grow it to where I wanted it to be."
Because of his background in design, he knew how to make his business look good; but he had little experience in marketing and growth. Over time, he was able to build a Facebook page and website that he was happy with, but he struggled with what to do next.
According to him, the experience of moving forward without a concrete plan was like "blindly wandering in the dark". Business wasn't declining, but it wasn't really growing either. He knew he needed guidance and more experience, so he went out looking for just that.
Andrew had started looking at and participating in different apprenticeship programs. A couple of months prior, one of his friends, who was learning more about social media through an Acadium apprenticeship, told him about the platform and suggested he check it out.
He decided to sign up to Acadium but kept his expectations low since he had been disappointed before by other programs. In two weeks, Andrew matched with his mentor, Carol Chenot, founder of Lookie Loops, and started his journey into an Acadium apprenticeship.
"From the first conversation, it was like [each of us understood what the other was] expecting, what we needed, and we went from day one, hit the ground running."
Carol's company sells handmade fabric items like pouches, wallets, bags, and more; so together, Carol and Andrew worked together to conceptualize new products, market them, generate leads, and finally make sales.
From the start of their apprenticeship, she let Andrew take the reins and consistently challenged him to do better and aim higher. Every Monday, the pair would get on a call and discuss what they wanted to achieve within that week. Andrew got his list of tasks and expected outcomes.
But that's not to say that Carol just left him to do the work without any help. Whenever Andrew had questions, suggestions, or feedback, Carol responded to him within minutes through chat, video calls, and voice calls. The longest Andrew ever had to wait for feedback was 30 minutes, even though they were in different timezones.
Andrew worked on everything from search engine optimization (SEO) and social media management (SMM) to handling a Shopify store with Carol's guidance. He optimized titles and headlines in product listings to increase their Google rank and then used those titles in social media captions to gain even more reach. Through writing search engine optimized snippets, headlines, and titles, he learned how to look out for what people are searching for during his own searches on both Google and Amazon.
"Looking back to three months ago, [I] didn't have the stable foundation of knowledge and experience that I feel like I have now."
Before his apprenticeship, Andrew was hesitant to talk to people about his passions – fashion and design. He didn't like talking about business with people who weren't as passionate as him.
But his experience as an apprentice for Carol allowed him to join conversations that he didn't think he'd ever get to have with big names like Google, Instagram, and Facebook—he even initiated some of them. These conversations and the experience that came with it built in him the confidence that he needed to start having conversations about his own business.
Working behind the scenes and seeing how products get launched, from conceptualization to making the sale, gave him the skills he needed for his own eCommerce business. Whereas before, he focused only on aesthetics and design, now he knows how much work needs to go into SEO, social media, and product research
"I feel like I can walk into a situation dealing with SEO or with customer retention or website development and social media management and know I got this."
Andrew walked into this apprenticeship with no expectations. After all, he had tried apprenticeship programs before and they hadn't had a significant impact on his professional development.
"I've had some pretty rough mentors, but it wasn't until Acadium where I was like, 'Oh, this is something different, this is something that has real value; maybe not monetarily, but you get experience, personal growth, and confidence. This is a whole different ball game because it challenges you in ways that I didn't think was even possible."
While the apprenticeship was a challenge, Carol helped him through the entire learning process, answered his questions, and helped him grow. But most importantly, she let him take the lead.
Andrew was not only creating content—but he was also handling email marketing, social media management, and so much more. He got to work with a successful eCommerce company and help it grow.
By the end of the apprenticeship, Andrew had increased Carol's customer intake by 1300%, doubling website traffic and leads from the time that he joined. Through guidance and constant interaction, Carol and Andrew were able to achieve something that neither party could've done on their own.
"It's hard to believe that it's already been three months. It's like, 'I don't want it to end, I enjoy working with you.'"
Right now, Andrew's goal is to grow his company using the skills that he has gained. Whereas before, he didn't know how to get where he wanted to go, he now has a clear path forward that he hopes will lead him to success.
"Through working with someone who owns a company in the same general area that I was operating in, I got to see firsthand what it takes to effectively get a business to grow. This whole experience has really outlined, identified, and laid out for me the pathway to be successful in my own business."
If you're ready to start reaching for your digital marketing goals, Acadium can help! Sign up at Acadium.com or download the app for iPhone and Android and start searching for an apprenticeship today!
How to Get Canadian Experience: A Newcomer's Success Story

It's the million-dollar question for newcomers to Canada: How do you get Canadian experience when nobody will hire you because you don't have Canadian work experience? Keep reading to learn how Mohar Moghe solved this puzzle!

How Michael Hodges Tripled His Income by Making a Career Switch

From no longer stressing over money to being able to travel the world, tripling your income has a big impact on your life. In this post, Michael Hodges shares how he made a career switch and surpassed his income goal.

Subscribe to our newsletter for digital marketing resources
Become a better marketer with our digital marketing resources and tips shared weekly in your inbox.

Build your marketing career for free or find marketing talent on any budget — fully remote.