How to Get Canadian Experience: A Newcomer's Success Story
It's the million-dollar question for newcomers to Canada: How do you get Canadian experience when nobody will hire you because you don't have Canadian work experience? Keep reading to learn how Mohar Moghe solved this puzzle!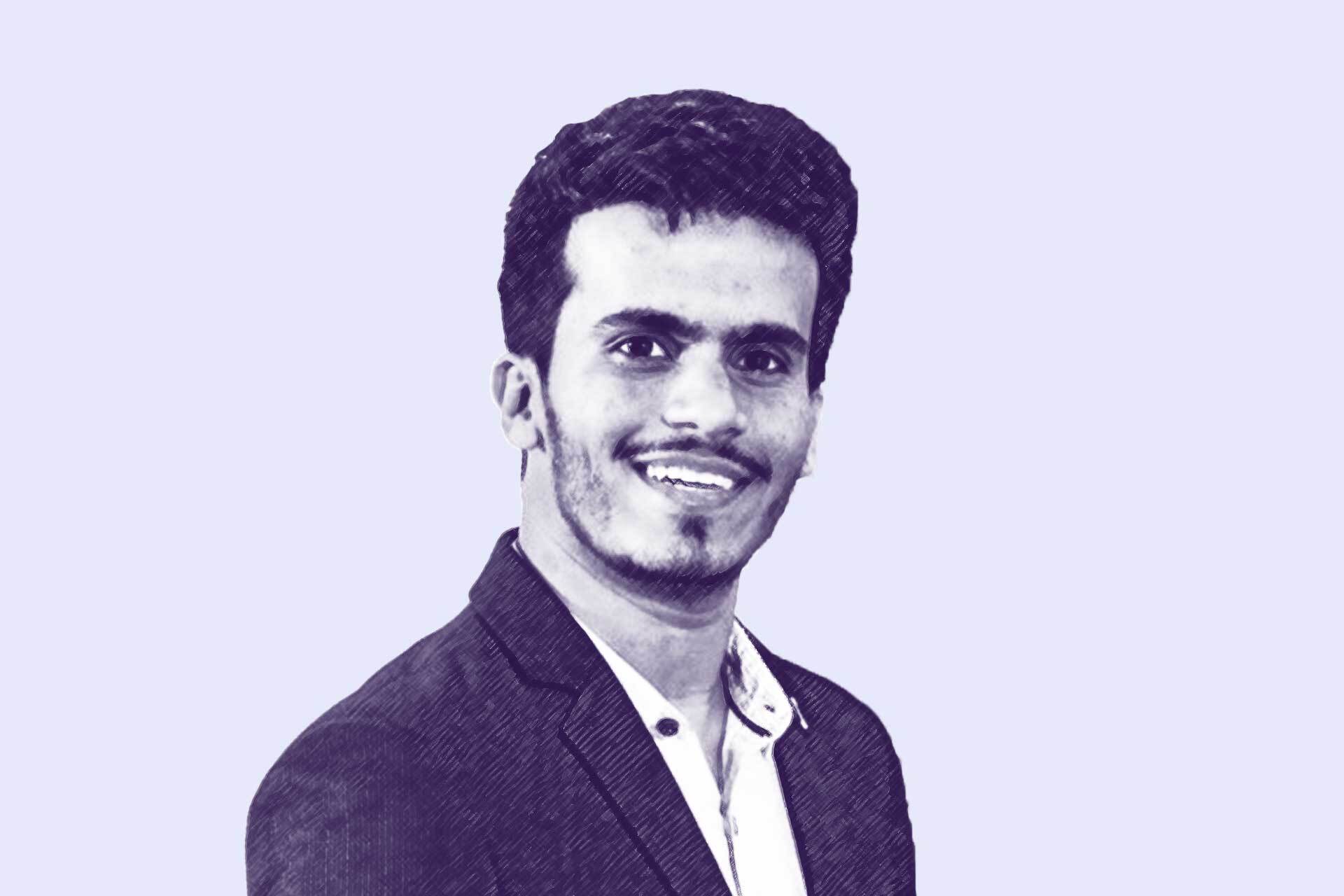 "Canadian experience" is the Holy Grail for newcomers to Canada. It's what you need to get Canadian employers to offer you a job. The question is, how do you get Canadian work experience when nobody will hire you in the first place?
In this post, you will learn how Mohar Moghe solved this conundrum after he had tried other things. The solution he discovered enabled him to land a job that's pretty close to his dream job. And as you will see, he didn't have to settle for just any job, just to get Canadian experience.
We'll let Mohar tell his story in his own words.
What was it like as a newcomer in Canada looking for a job ?
I came to Toronto in November 2019. I left my marketing job back in India and I came and I was looking for something in marketing with digital marketing being my focus.
That's where I was, just going there and randomly searching for all those pamphlets wherein there are internships available. And me and my partner were completely new in this country.
It was very weird, unsettling. I wasn't sure how to go about it. You need that one thread, right, to hold on to and then follow that. I was a bit distracted, I was all over the place to be very honest. I was literally going on LinkedIn, Glassdoor, Indeed, Ziprecruiter—everywhere—because I thought that was the way to find a job.
I thought, okay, let's apply. You will hear from someone one day, at least there will be a response. It was hard because employers were not responding, obviously because we did not have Canadian experience.
So then I attended a couple of seminars that are meant to be there for immigrants and newcomers in Canada.
How did you discover Acadium?
December 1st, I think, I was on Google and I was looking for internships in digital marketing. That was kind of a general search that I was doing. So I was just looking for something because I wanted to get into working as quickly as possible.
It was kind of the first step as I was searching for something that I could, you know, get into an internship in Canada because I come from India and it's all completely different there when it comes to the marketing principles and the actual work that goes and the work culture.
So then I went on Acadium. I started doing a few courses there, for example, paid marketing and social media marketing.
And then I got a match from four people. They asked me if I could help them out in their digital marketing teams. One of which I selected and basically we had a good interview with Alfred, and he said, "Oh, if you're ready to help me in this, you have to put these many hours and that's it. Let's get it going."
It literally happened within three days. So the last 25 to 28 days, nothing had happened. I was trying and applying everywhere and nobody responded. Then in the next three days after downloading Acadium, I got four matches, out of which I had interviewed three, and then I selected one to go forward and then that began. That's how it started.
What was the apprenticeship like?
I selected [the apprenticeship with Alfred] based on the interview, how it went, the scope of work, and the topic also interested me.
I just did about 15 hours a week. It was all content marketing, strategizing, and planning for the launching of the app.
We were very upfront in terms of what feedback was needed. I got the full freedom to express myself in terms of giving good feedback, bad feedback, and giving all the suggestions.
All those nerves were eased because I was at first like, "Okay, what if I want to tell this? What if I want to tell that? And would I be allowed to express myself?" Alfred was very upfront so basically we had a good relationship in the first week itself.
And then I got a call in the second week saying, "Hey could you come down to the office?" And those were pre-pandemic times so it felt good to go down and visit the office and then work with the team. It literally felt like normal working.
So though I was into an apprenticeship, I got the feel [of working a real job], and mentally I was happy that I was able to contribute to something in a field that I already already liked.
So that's how the apprenticeship experience went on. In the first four or five days I think we hit the ground running. And we were very happy, and I was very happy working in that team.
That boosted my confidence firstly in terms of yes, I am actually useful to this Canadian working industry. I came from India and I was just wondering if I can adapt, if I can fit into this industry, how I'll be accepted and stuff. There are those early newcomer nerves.
I completed my apprenticeship for three months. I got a certificate and you'll be happy to know that I was in touch with my mentor for seven, eight months. So even after that certification, we did not feel as if we wanted to let go of each other.
How did the apprenticeship help you get your first job in Canada?
The apprenticeship ended in late February, I got my certification on the Acadium app, and then I added that to my resume and that experience went on LinkedIn as well. My Canadian experience was evident and visible on the profile and that's how it also helped.
The fact that I did my apprenticeship, I think it was six days after I completed the apprenticeship that I applied, and they literally picked up that experience which I did with Acadium. Because they wanted my Canadian experience.
"In the interview as well they asked me about this three months Canadian experience that I had and what I did."

Mohar Moghe, Customer Success Manager, Shopify
And that's how I landed my job. It was a cross-functionality of cross customer experience and marketing. So that's how I entered. I'm working with an e-commerce company right now and I'm working as a marketing manager so it was kind of something that I wanted to get into.
Those three months of Canadian experience helped me get into a role which was close enough to what I was looking for. It's very hard for a newcomer or an immigrant to just directly enter the field that you want to work in. But then this three-month apprenticeship helped me crack that.
And slowly but steadily those tools that I used in those three months were so extensive, and it was very extensive work that we did in those three months, [that the experience is] still helping me out when some of my colleagues need help, or when I need to launch a data marketing campaign.
It is kind of that experience. I recall that experience and I can completely apply that experience into what I'm doing right now.
I was looking for an internship to find my feet and with Acadium I started getting those right links, started getting people who mentored me, and then I started using those tools that I use for the same work I did in India but there were different tools, so I found it then easier to approach the employers and it was all helpful.
Now after a year and a half where I am, I can say that 50% of it is because of Acadium. If I did not have someone to hold my hand then it would have been a bit tricky. I can completely admit that if Acadium wasn't there, I would have been two or three months late in terms of finding my feet. Acadium expedited my mission of finding a good job and finding those right people and to help me out.
Would you recommend a marketing apprenticeship to other newcomers and immigrants?
There is this conundrum wherein you feel, "Okay should I directly apply and start working in a full-time role and earn that money upfront? Or should I go by the apprenticeship route and then hope that this gets converted into a job? Or what if that doesn't get converted into a job and I still have to come back again and start searching for a job?"
There is this thought cycle that interferes between you going for an apprenticeship or you going for a direct job application.
But I would definitely tell all the people that this works. I came out of that apprenticeship, and I have had a great experience.
"Through Acadium, I started doing an apprenticeship, and that's how I landed my first job in Canada."

Mohar Moghe, Customer Success Manager, Shopify
And that's why I felt like reaching out to you on my own. That's the testimony of how good it has been and how instrumental it has been. So to all the Acadium team: amazing job. It's completely inspiring and wonderful to see how your app has developed. Keep it up. It's brilliant. It has been really helpful.
How to get Canadian experience: 5 tips for newcomers
1. Update your job search tools
Update your cover letter and resume to make sure they follow the conventions in Canada. For example, for legal and cultural reasons, your application documents should not include your:
Photo
Birth date
Marital status
Religion
Refer to our posts about how to prepare your cover letter and resume to get up to speed.
2. Learn Canadian culture
Employers want applicants that have Canadian experience because they want to make sure you know the culture. This includes, not just knowing the English or French languages, but also the speech patterns, slang, and colloquialisms. Even before you arrive in Canada, immerse yourself in the culture by consuming Canadian news, popular culture, blogs, and podcasts.
3. Get help from the "locals"
Reach out to friends and family who are either born-and-bred in Canada or who arrived in Canada years ahead of you. Ask them to share their stories of what it was like to get acculturated. Learn from their experiences. And reach out to see if anyone would do a mock interview with you. Be open to their feedback and work on areas of improvement.
4. Make sure your (written) English is flawless
Before sending out your application, make sure your cover letter and resume have flawless English. This is especially important if English is not your native language. But to be honest, even native English speakers make mistakes. And there really is no reason for anyone's application materials to have errors.
Use the spelling and grammar tools in Microsoft Word, Google Docs, or Grammarly to catch mistakes. And of course, always have at least another pair of eyes review your materials. Those software applications don't always catch every error.
5. Network, network, network
"Your network is your net worth."
Ever heard that saying? Job opportunities can come from anywhere and anyone. And you'll need people to give you references. But even before you think you need it, go ahead and build and nurture your Canadian network. Attend community events, join local networking groups, and volunteer where you can.
Now you know how to get Canadian experience. If your goal is to get a job in marketing, particularly, then an Acadium apprenticeship would be perfect for you. Sign up here—it's free!
P.S. If you want to accelerate your job search, check out our flagship program, Acadium Plus.
Lexi Rodrigo is the former Content Manager at Acadium. As a marketing and communications professional and course creator, she helps remarkable brands get seen, heard, and known. She has been a digital marketer and copywriter since 2008. She's also the co-author of "Blog Post Ideas: 21 Proven Ways to Create Compelling Content and Kiss Writer's Block Goodbye." When she's not reading or writing, Lexi bakes bread, grows food, and takes long walks. Connect with Lexi on LinkedIn.
How Michael Hodges Tripled His Income by Making a Career Switch

From no longer stressing over money to being able to travel the world, tripling your income has a big impact on your life. In this post, Michael Hodges shares how he made a career switch and surpassed his income goal.

How Kailee Launched Her Marketing Career on Acadium

Seeking better work-life balance in a pandemic-proof job, Kailee Shearing set her sights on a marketing career. Just half-way through her apprenticeship, she received a job offer. Read on to find out how she did it.

Subscribe to our newsletter for digital marketing resources
Become a better marketer with our digital marketing resources and tips shared weekly in your inbox.

Build your marketing career for free or find marketing talent on any budget — fully remote.