How Arielle learned to use her creativity to build her brand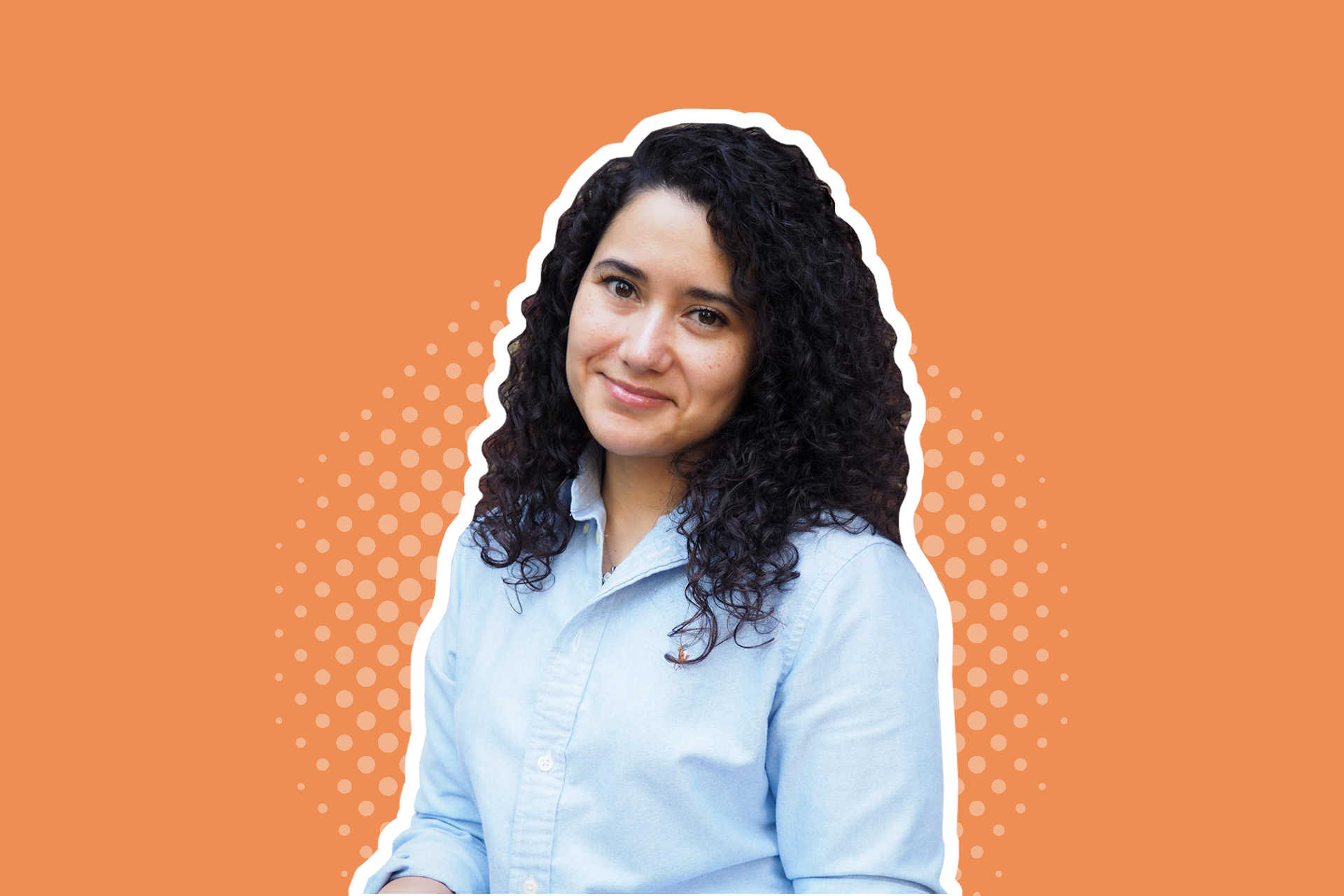 Arielle Strakhov had been working in the fashion design industry for over 6 years when she decided to pursue a career in digital marketing. While she was working as a diamond artisan, the company she worked for decided that it was time to start building their presence on social media. They asked Arielle and other members of their team for input on what they can do to achieve that goal.
The experience sparked her interest not only in social media, but in digital marketing more generally. She knew that she wanted to pursue a digital marketing career, so she went back to school to get a master's degree. While she was studying, she took on marketing internships, a certificate course at Cornell Johnson Graduate School of Management, and eventually started working full-time as a remote social media specialist.
"I'm kind of a 'course junkie,' if you will. I love educating myself and just constantly learning. And I love to just keep learning."
After two years, she found that her career had stagnated—there was no more room to grow. She started searching for different learning opportunities and ways to stay busy.
Acadium popped up in one of her searches, and she did more research about the apprenticeships and the Acadium Plus program. This time, she was looking for more than just a learning opportunity, she wanted a community to support her, one-on-one mentoring, and the chance to elevate her career through hands-on experience and industry connections.
She decided that joining the Acadium Plus program and doing an apprenticeship made sense as the next steps in her career.
Shortly after signing up and talking to a number of potential mentors, she decided to start an apprenticeship with Darian James, founder of Dash Activate Online. The company was a marketing agency that worked with clients to grow their online presence. The problem was, they had no time to work on their own online presence.
When Arielle joined the team, Darian had just started their social media pages, so she was assigned to managing their Instagram, Facebook, and LinkedIn accounts. She helped launch their YouTube channel and also created content for it. Apart from designing posts for social media and growing each account, she was also creating content for the company blog.
"It was like I was wearing a bunch of hats within that digital marketing agency, trying to help them build more brand awareness, build their social media presence, and being a big part of creating the creative content."
According to Arielle, her favorite part of the apprenticeship was creating content. Every week, she would meet with her mentor to get feedback for her work from the previous week and get a list of tasks and goals for the next. Darian would give her an idea of what he wanted in terms of content, then gave her the creative freedom to do as she pleased.
"It's been really rewarding for me to just be able to stay busy and continue developing my skills, but also gain more portfolio pieces, gain more impact statements for my resumé, gain more contacts and connections that will be very valuable for me down the line."
The different kinds of content that Arielle created helped grow the company's social media following and increase engagement on each platform.
Arielle expected that she would get to polish her content creation and social media management skills. But from copywriting and blogging, she also learned something new about herself—she loved creating written content.
"I got to dive more into keyword research and gain more insight into SEO with content marketing and blogging. For me, that task opened my eyes more to something I wanted to continue doing."
Now that her apprenticeship is over, she's applying the skills that she has learned to her own brand. She's adding impact statements to her resumé and more designs to her portfolio. But more than her professional development and career growth, Arielle said that the apprenticeship helped her gain more confidence in herself as a marketer and build a lasting relationship with a mentor who can vouch for her skills.
When she was younger, she was known as the "creative but quiet one". She wanted to speak out and make her voice heard, but she was too self-conscious to do so. Even as a young adult, her reserved and quiet demeanor didn't change—though she wanted it to. 
After working with her mentor, getting positive feedback, and gaining experience, she built the confidence and self-esteem that she needed to finally project her voice and be heard. She is now building her brand, writing out blog posts, and sharing her knowledge, experience, and expertise with others like her.
"For me, that's been huge and life-changing. To be able to say that I'm now a more confident person—in my skills, in myself—and that I fully embrace and love myself, and know my worth is so special and so valuable."

From here on out, Arielle wants to continue building her brand while working on her full-time role as the new content lead and special projects manager at ParentsTogether.  But most importantly, whatever she does next, she wants to continue giving back to her community.
One day, Arielle hopes to become a creative director, whether at her own company or someone else's. When that day comes, she wants to take on her own apprentices to help them develop both professionally and personally, just like she did.
If you're ready to start reaching for your digital marketing goals, Acadium can help! Sign up at Acadium.com or download the app for iPhone and Android and start searching for an apprenticeship today!
How to Get Canadian Experience: A Newcomer's Success Story

It's the million-dollar question for newcomers to Canada: How do you get Canadian experience when nobody will hire you because you don't have Canadian work experience? Keep reading to learn how Mohar Moghe solved this puzzle!

How Michael Hodges Tripled His Income by Making a Career Switch

From no longer stressing over money to being able to travel the world, tripling your income has a big impact on your life. In this post, Michael Hodges shares how he made a career switch and surpassed his income goal.

Subscribe to our newsletter for digital marketing resources
Become a better marketer with our digital marketing resources and tips shared weekly in your inbox.

Build your marketing career for free or find marketing talent on any budget — fully remote.