How COVID-19 lockdown's led to Eszter starting a career in digital marketing
It's hard to transition to a career in digital marketing. You're entering an industry that is changing constantly, there's so much to know and that can be scary. It's natural to stall and wait for the right time, but the effect that lockdowns had across the world led many people like Eszter to question what they wanted to be after the world "goes back to normal"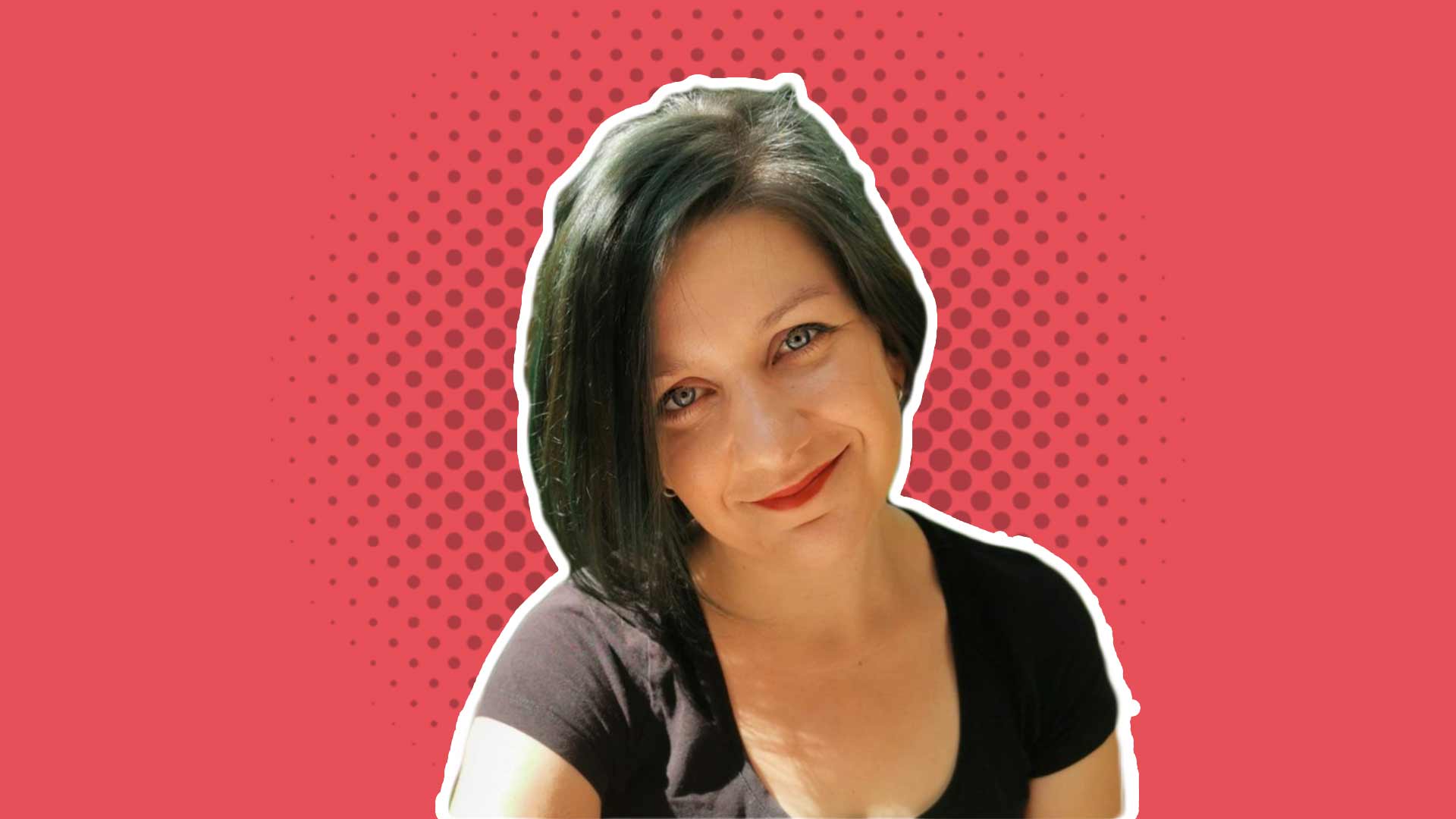 Eszter Chrobacsinszky didn't always have a career in digital marketing. She was a freelance interpreter for the European parliament in Belgium. She liked her job. It allowed her to travel around Europe and experience the world. Although she enjoyed the traveling that her work provided, after nine years she began to want something new; Eszter wanted to be location independent as a remote worker. As the COVID-19 pandemic struck the world and shut down all travel, Eszter saw this as an opportunity. With the whole world on pause, she decided to dedicate the time that traveling had taken up in the past to determine her future.

A career change from freelance interpreter to digital marketing
Eszter had come across Acadium online and had kept it in the back of her mind. Being able to work for companies internationally and gain mentorship, professional experience, and a global network was appealing to her. Acadium would be the first step in starting a career in digital marketing.
However, Eszter felt she didn't have the time given her commitments as a full-time interpreter, and she didn't want to quit her job. When the world went into lockdown, Eszter suddenly found herself having a lot of extra time on her hands – less travel meant less work. This bit of extra time was the push she needed to begin her career change to digital marketing on Acadium. 
Career changes are scary
It's hard to transition to a career in digital marketing. You're entering an industry that is changing constantly, there's so much to know and that can be scary. It's natural to stall and wait for the right time, but the effect that lockdowns had across the world led many people like Eszter to question what they wanted to be after the world "goes back to normal". Eszter decided to explore the possibility of having a remote career in digital marketing. She saw Acadium as a place where anyone can get free training, networking, and hiring opportunities for digital jobs. She knew her goal. Now she just needed to start moving towards it. Joining Acadium was the first step to building her future.
It's scary to explore a career change, let alone during a pandemic
There is a lot of information online about planning your career change, and this article won't cover all of the steps in detail. What the article will explore is how people like Ezster used the circumstances of 2020 to plan out a new career and take the necessary first steps. Making a career change is similar to being a recent graduate trying to get their first job. You need experience. What better way to explore a career change than see what the day-to-day of that job looks like through an apprenticeship? Rather than betting it all on what you've researched, experience what it's actually like while simultaneously building the experience and connections you need to break into the industry. 
How the pandemic has changed people's perception of remote work
The pandemic is changing norms related to remote work. People are finding themselves a lot more productive when they don't have to commute every day. Although it can be challenging to draw the line between work and home, many professionals are calling for more flexibility in the future. 
Many people are considering remote work as their first choice now. Because the Coronavirus required organizations to learn how to manage remote workers, many are considering if they should go back to the way it was. Employees want more remote work, it's up to employers to respond. One Survey by }getabstract stated that the key benefits cited by remote employees were "not having to commute, enjoying a more flexible schedule, and being more productive at work. Respondents also stressed the advantage of having more time to pursue hobbies or spend with loved ones." 
How Eszter found her first opportunity on Acadium 
Once Eszter was ready to find an apprenticeship on Acadium, she built her profile and started messaging businesses. In her excitement to begin learning about digital marketing, she started an apprenticeship with the first business she connected with. Looking back, Eszter learned a lot from her first apprenticeship, but she felt like she could have spent more time meeting with potential mentors before deciding on one. 
You don't have to match the first mentor you meet, and there will always be another opportunity if you miss one. Take the time to message several mentors, set up calls, and ask good questions. Interview them the same way they interview you. Will they really help you reach your own goals, teach you valuable skills, or connect you with future opportunities? Additionally, do you feel you'll enjoy working with them for three months? These are some of the important questions to ask. 
Midway through her first apprenticeship, Eszter learned that she wanted to become a full-service marketer. This led to her seeking out a second apprenticeship, but this time with a marketing professional who could mentor her. By helping a fashion eCommerce business with their social media, analytics, and influencer outreach she was able to learn a lot about those areas. That in turn helped her narrow down what she wanted to pursue in the future as well as gain marketable skills that would help her in her goal of becoming a full-service marketer. 
Commit to the mentor you choose
Be selective with the mentor you choose, but after you make that commitment, invest in the work the mentor gives to you. They are putting their faith in you to do this work so to show enthusiasm and an openness to learn, you will build a relationship with them. You may learn something surprising about what you like and your enthusiasm may lead to the mentor trusting you with more responsibility later on. 
Eszter's second apprenticeship was with a marketing professional who provided her with experience in podcasting. The three months with both her mentors clarified the outcomes she wanted as well as provided her with diverse experiences. 
By completing apprenticeships with different businesses, Eszter was learning more and more about digital marketing. She was gaining confidence in her skills and was getting closer to being a full-service marketer. The excitement that came from all these learning opportunities very quickly led to Ezster starting three more apprenticeships! All with businesses in different industries working in different areas of digital marketing. Through completing so many apprenticeships, Eszter started to learn a thing or two about the different mentors on Acadium's platform. 
The different types of mentors and their benefits
There are a lot of differences between apprentices that come to Acadium. Likewise, there is also a lot of variety in the types of mentors. Through completing five apprenticeships, Eszter was able to find that there were two types of mentors.
The first type of mentors are really passionate about being teachers and are ready to pass on everything they know to you. These mentors are great if you're very early in your digital marketing career. They admire your enthusiasm and will gladly give you the guidance you need. 

The second type of mentors are those looking for help on a particular project. They may be a founder or executive who needs support. This is a good portfolio client for you to prove what knowledge you do have. If you have experience in web design, for example, and you want to add a project to your portfolio then these are mentors to look for. 
Ask your mentors questions about how they started their career in digital marketing
No matter what mentor you choose you should always come to them with questions that will help you with your career, not just the project you're working on. Many mentors and apprentices agree on weekly meetings. At the end of these meetings, the mentors would frequently ask Eszter if she had any questions. She quickly learned that this was a great opportunity to step back from the projects and ask for advice in becoming a full-service digital marketer. These questions led to valuable advice and mentorship. Don't waste these opportunities; it's a great time to learn from your mentors. 
Looking for a paid career in digital marketing through Acadium
After gaining a wealth of experience and skills from multiple apprenticeships. Eszter started looking for mentors who would hire her afterward. Her plan was to start her freelance business by finding her first clients through Acadium. 
The way Eszter went about finding her first clients was to leverage her new network of previous mentors. She asked them to leave reviews on her acadium and LinkedIn profiles. It's great to have recommendations from someone in the industry you're trying to move into. 
Additionally, Eszter would document the projects she completed in an online portfolio. By doing these things, Eszter was able to point to several projects and testimonials that validated her new skill sets.
Where Eszter's career in digital marketing is taking her now
Now that Eszter has utilized Acadium to build her network and kick-start her remote career as a full-service digital marketer she's starting her own business. Because she documented her projects online she has started finding new clients on freelance platforms like Upwork. Although she is no longer actively looking for apprenticeships on Acadium, she has found a community of like-minded professionals in Acadium's apprenticeship Facebook community. She sees a lot of questions that other apprentices ask that she can answer. She enjoys the ability to add value to others. It's her way of giving back and she loves hearing the experiences of others who have transformed their careers like her. 
Like many apprentices, Acadium is a way to kick start your career. As Eszter continues to grow into her new career as a full-service digital marketer she hopes to one day have her own agency. When she becomes too busy to manage all of her clients on her own she plans on returning to Acadium, this time as a mentor to her own apprentices. The advice that she would give her future apprentice? "Have fun with your apprenticeship." You get out of it what you put into it so take it seriously, but it's a low-risk opportunity to explore a new career. What's there to lose?
---
Where to kick-start your own career in digital marketing
If you're ready to start your digital apprenticeship with Acadium you can learn more about how a mentor can help to kickstart your career. You can also explore active apprenticeship opportunities or learn more about how other apprentices transformed their job paths through completing digital apprenticeships.
Ryan Carruthers is the Content Marketing Manager at Together Software, a company that builds software to help enterprise companies run effective mentorship programs within their organizations. Ryan was an Acadium apprentice and leveraged his apprenticeship experience to get a job at Together.
How to Get Canadian Experience: A Newcomer's Success Story

It's the million-dollar question for newcomers to Canada: How do you get Canadian experience when nobody will hire you because you don't have Canadian work experience? Keep reading to learn how Mohar Moghe solved this puzzle!

How Michael Hodges Tripled His Income by Making a Career Switch

From no longer stressing over money to being able to travel the world, tripling your income has a big impact on your life. In this post, Michael Hodges shares how he made a career switch and surpassed his income goal.

Subscribe to our newsletter for digital marketing resources
Become a better marketer with our digital marketing resources and tips shared weekly in your inbox.

Build your marketing career for free or find marketing talent on any budget — fully remote.