How to Be an Apprentice That Exceeds Expectations
Your Acadium apprenticeship is for you to gain experience. Take the time to communicate with your mentor, and get the most out of your mentorship. You never know when they might be hiring in the future. 👀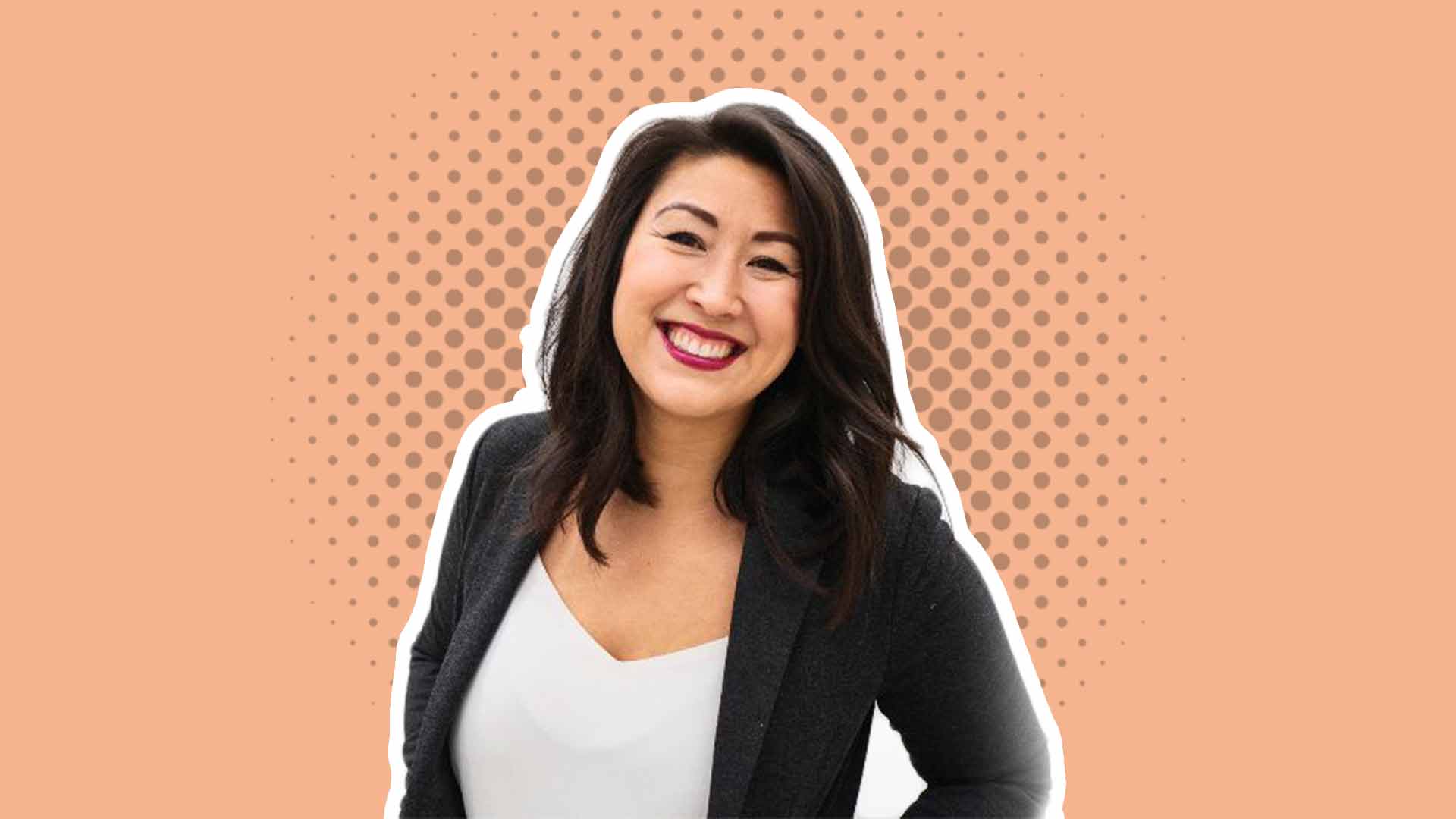 This is a guest post by Meredith Garritsen, owner at Hervana Collective, an online community for women entrepreneurs. As of this writing, Meredith has trained 10 Acadium apprentices!
Getting the most out of your apprenticeship means taking initiative and asking for what you need.
Here are my 3 tips on how to be a good apprentice, in order to help you get the most out of your Acadium apprenticeship.
Tip #1: Communicate With Your Mentor
The key to a great apprentice-mentor relationship lies in communication. Get clarity on how often you and your mentor will communicate right off the bat. Remember, find out how your mentor wants to hear from you too (text, email, WhatsApp etc.). This helps make sure you're both on the same page.
 Pro tip: I empower my apprentices to use subject lines like:
Important Information Request

Quick Question, or

Stuck!
This lets me know that they need to hear from me immediately in order to complete a task.
 Ask your mentor what subject lines grab their attention, and use those when stuck on something you've been assigned. 
Communicating ahead of time gives you confidence, and saves you the hassle of worrying over whether or not you're bothering your mentor. Remember, it's a two-way relationship, they're here to help you too!
Tip # 2: Ask Questions
Great apprentices ask questions- lots of them. Remember that your Acadium apprenticeship is for experience – so, go ask for what you want.
Do you have all the information required to complete an assigned task and to do the job well? If not, put a list of questions together and ask your mentor on your next call, or better yet, don't wait for the call..shoot them an email using the appropriate subject line. 
Pro tip: Change it up throughout the duration of the apprenticeship
I ask my apprentices to do a project we've agreed on for the first 2 months of our apprenticeship. In the last month, most have honed the skills they need and can do the work in shorter periods of time. In the last month of our time together, I ask them what tasks they want to tackle. And, we either add that to their weekly tasks, or I do a behind-the-scenes overview session on it. 
Taking the initiative to suggest projects you're interested in shows your mentor you're invested in your apprenticeship, and in learning the business' tricks of the trade.
Tip #3: Schedule Your Calls in Advance
Schedule your weekly calls with your mentor ahead of time, and prepare for them in advance. Ask yourself if there's anything you're struggling with or need more information on, and schedule a time for questions like this on your call. Always write your questions down ahead of time so that you don't have to circle back if you forget something.
Pro Tip: 
Don't forget to leave room on your calls to talk about topics other than the projects you're working on
Make sure you communicate with your mentor beforehand that you'd like time allotted in your calls for 'non-task' related questions. Ask how they run their business, or how they find clients. This mentor-apprentice relationship is a two-way street. 
Take the opportunity to learn as much as you can from their experience.
Mentors Sometimes Need Guidance, Too
If you're struggling with your mentor relationship, take the initiative to get things back on track. Here are five tips I recommend to new mentors that you, as the apprentice can adapt and bring up with your mentor if you find things aren't working for you.
Schedule time in your calls for apprentices to ask questions. 

These include questions about topics other than the project. As an apprentice, this might mean asking your mentor to tack on 15-20 min to each call for questions.

Take time to plan the project

. Ask specific questions about the project plan and timeline. 

Ask questions like

: "

Do I have all the information I need to move forward?

" and, "

Is there anything else I can do to help my mentor get going

?" If you ask yourself these questions you'll be proactive and going the extra mile to support your mentor. They'll be grateful for the extra set of eyes taking care of their business. 

Manage your expectations

. Remember, it can take the first 5-10% of your time to learn how your mentor likes things done. Your mentor will also be keeping a close eye on your deliverable at the start of the relationship. Ask your mentor to show you exactly how they like things so you know their expectations. Overtime, they'll begin to trust you more because they know you'll make sure it meets their expectations. 
Being a great apprentice means treating your apprenticeship like a job-you never know when your mentor will be looking to hire, and it's a lot easier to hire someone who knows the job, company culture, and systems.
Why I Hired My Apprentice
I've worked with seven apprentices to date, and I've had great experiences with all of them. I wasn't ready to hire anyone until recently, and when I was, I chose to hire one of my apprentices.
I spent three months during the apprenticeship teaching my apprentice my systems and software, and very quickly we developed a flow. She was really proactive about letting me know when she was waiting on me and keeping me up to date with her projects. See a theme here?
At the end of our apprenticeship, I felt like I had gotten so much value working with her, and I already knew she was a fit, it only made sense to find a way to keep her on and she felt the same way.
I've had her on retainer since. One of the biggest benefits is that she was able to hit the ground running, and after three months working in my business, the training time was minimal. Your Acadium apprenticeship is for you to gain experience to start your career in digital marketing. Take the time to communicate with your mentor, and get the most out of your mentorship. Good luck!
---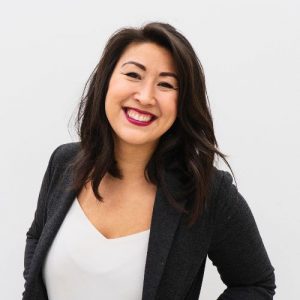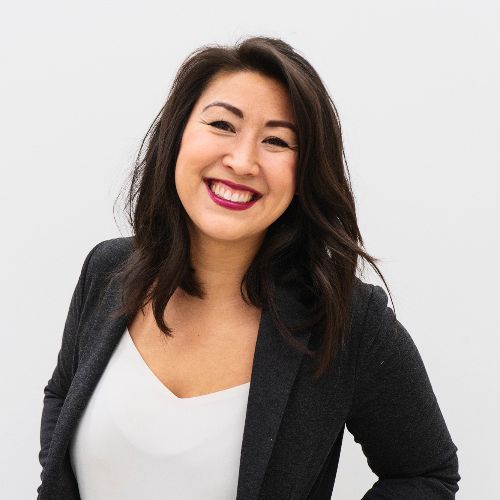 Meredith Garritsen is the founder of Hervana Collective. After a rewarding 10-year career in renewable energy, she was ready to embark on her own venture. She wanted to create something that aligned with her values and interests and served to fill a gap that she had experienced.
She founded Hervana Coworking Collective, the only women-focused coworking community in Vancouver in 2017. They opened their physical location in July of 2018, and in March 2020 they dropped the coworking so we could stay home and stay safe and moved 100% online.
Her mission is to provide a platform for women to thrive, to build and grow their business, to advance their careers and hone their leadership skills, or simply to find an encouraging and uplifting community. No longer limited to one physical location, Hervana Collective is expanding through Canada and beyond.
Find a mentor like Meredith today.
Ryan Carruthers is the Content Marketing Manager at Together Software, a company that builds software to help enterprise companies run effective mentorship programs within their organizations. Ryan was an Acadium apprentice and leveraged his apprenticeship experience to get a job at Together.
Top Marketing Webinars for Digital Marketers in 2023

By attending these webinars, you will have the opportunity to learn from industry leaders, gain insider knowledge, and stay ahead of the competition.

9 Types of Digital Marketing to Choose From in 2023

Digital marketing is a dynamic field that offers diverse career opportunities. From search engine optimization to social media marketing, there are many specializations to explore. Whether you're just starting out or looking to switch careers, this guide will help you find your ideal digital marketing niche.

Subscribe to our newsletter for digital marketing resources
Become a better marketer with our digital marketing resources and tips shared weekly in your inbox.

Build your marketing career for free or find marketing talent on any budget — fully remote.