Become an Instagram Influencer: A 7-Step Guide [+ Key Skills You Need]
If you're looking for a creative and lucrative way to make money through your online following, becoming an Instagram influencer may be the perfect choice for you.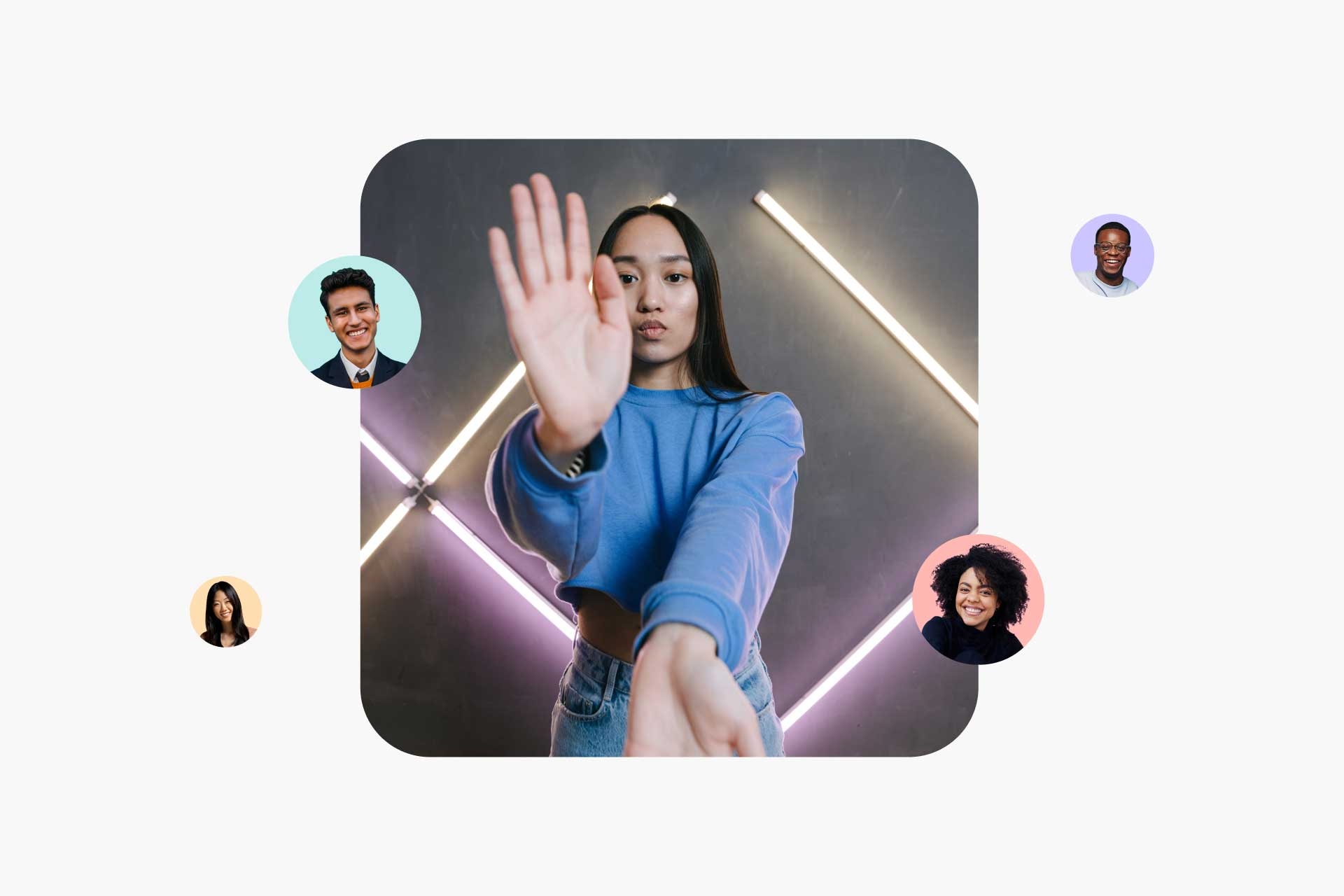 As an Instagram influencer, your responsibility is to promote products and brands to your followers as part of a business' marketing strategy.
Speaking of marketing strategy: $15 billion has been invested in influencer marketing. Influencers have become a vital part of a business' marketing strategy according to 9 out of 10 marketers.
Influencers make anywhere between $75 to $3000 per social media post but at an ROI of $18 for every $1 spent on influencer marketing, it makes sense how businesses would invest in such results!
With that said, being an Instagram influencer sure is a rewarding career–but it's not as easy as snapping a pic and expecting the dough to roll.
It takes strategy, skills, fluency with social media, and so much more to go from sponsors once-in-a-blue-moon to a steady career.
Table of Contents
How to become an Instagram Influencer: Essential skills you need
There is a lot more into play than just taking selfies with your branded tumbler in hand. Before we get into the nitty-gritty of keeping a following and monetizing your account, these are the very first skills to have before you make your first post:
      1. An understanding of the Instagram platform
Why do certain posts get few views while others get several thousand? Why do certain profiles get 1000 followers in the first week while it's taken some 1 year? One word: algorithm.
An algorithm is a set of rules that decides what content users see in their feed. It takes into account a variety of factors, such as:
How often users interact with a person or page
The timeliness of the post
Relevance to the user's interests, activity, and locale
Amount of likes and engagements
Without an algorithm, you'll be seeing the 1,109 posts posted on Instagram every second all at once, which is overwhelming and not valuable to all users as each user has a specific preference.
Instagram algorithm best practices for starters:
Here are some up-to-date best practices for working with the Instagram algorithm so you get quality leads back to you
Engage with other creators and commenters.
Use relevant hashtags, not the most crowded hashtags.
Include 2-3 relevant niche hashtags in your bio.
Post at least once a day
      2. Basics of content research
What may seem random comes from an informed and intentional place. There's a reason why the Instagram influencers you follow post at a certain schedule, why they promote on Stories, and why they tell you to comment with an emoji or a "Hello" in the comments: These decisions come from research.
Here are some general Instagram (US) facts:
90% of users follow a brand.
62% of total users are under the 18-34 years old age bracket.
Tuesday from 11 a.m. to 2 p.m. is the best day to post on Instagram, while the worst day to post is Sundays.
50% of users visit a website after seeing it in Stories.
Product tags increase product page visits.
Carousel posts have the highest engagement rate per impression.
After reading those facts, you may have come up with ideas on the kind of content to make, the age of the audience, and a schedule. Insights-based decisions are the key to your growth as an influencer, so check in your Instagram Insights every so often and come up with rules that work best for your brand.
      3. Multimedia skills
What makes Instagram different from Facebook, Twitter, and other social media platforms is that it is a visual platform. Its 2 billion monthly active users come for pictures, Stories, Reels, and videos rather than text.
Even if video-editing and photo-editing may not be your strongest suit, the best part is that you can make quality videos, photo edits, and graphics for free and right from your smartphone!
Free, mobile content-making solutions:
Looking for more tools? We've listed 42 free marketing tools for digital marketers.
How to become an Instagram Influencer: A 7-step guide
Here's our step-by-step process from setting up your Influencer profile to building your brand.
1. Choose a niche
What are you interested in? What can you talk about for hours on end? When you find your niche, it becomes much easier to come up with content ideas and to keep your account interesting.
Narrowing down your focus also makes it easier to target your audience. If you're a food blogger, for example, people who are interested in food will follow you, and they'll be more likely to engage with your content.
When you know what your niche is, you can also use hashtags that are specific to that topic. This will help you reach a wider audience and attract new followers.
2. Optimize your bio
When creating or updating your Instagram bio, there are a few things to keep in mind to make the most of this limited real estate. Here are some tips:
Make sure your bio is complete and up-to-date. This is the first thing people will see when they click on your profile, so it's important to include all of the necessary information (e.g., website, bio, location, contact info, etc.).
Use 1-3 keywords in your bio. This will help people who are searching for specific topics find your account more easily.
Keep it concise. You only have 150 characters to work with, so make each one count!
Make it 'you'. This is your chance to showcase your personality and what makes you unique.
Include your link in your bio! If you have many, make a link tree.
3. Leverage Reels and Stories
Reels might be one of the newer of Instagram's features but have become IG's fastest-growing feature worldwide. If your Instagram profile is connected to a Facebook Page, Reels can be cross-posted to Facebook automatically.
As of now, Reels are being pushed by the algorithm as recommended videos on the platform more than videos posted originally on Facebook.
Reels can be used to:
Create brand highlights.
Make viral content short content.
On the other hand, Stories may be an older feature but are consistently viewed and with a slew of features to use to your advantage:
"Add Yours" offers another way for new audiences to find you.
Stories that use "stickers" for important global or national events such as PRIDE or Independence Day are pushed.
The ability to add links to websites.
Make a collection of Stories as "Highlights" you can have in your profile that function as mini website pages.
4. Nail your brand pitch
Yes, you have your optimized bio and your niche, but what is your brand pitch a.k.a. what do you have to offer to your followers and for the brands, you'll be working with?
As you're just starting, work on your brand pitch to your followers first. Do you offer the best gadget advice for those looking to buy a phone on a budget?
5. Reach out to partnerships that fit
It can be tempting to accept every invite that comes to your inbox, but doing so is detrimental to your brand and following.
Accepting partnerships that don't fit can alienate some of your viewers and it can be difficult to make quality content.
6. Plan and schedule
Consistency is how you build community. If you're starting, you don't have to post every day. You can post 3x a week to get initial insights on audience reception–but the keyword here is consistency.
If you're using a Creator account, you have these options to schedule your content:
7. Analytics
You can make good content decisions that your audience finds valuable by looking at analytics or Instagram insights. Here's what you can find out through analytics:
Which content types your audience engages with the most.
What topics/campaigns resonate with your audience and what didn't.
Demographics (age, gender, location) of your followers.
What time your audience is most active.
If you find that a different demographic is engaging with your content, for example, you can use the "Insight" you gain from analytics to make changes to your strategy.
Bonus: Did you know these skills you're learning are just the tip of the digital marketing iceberg?
If you're looking to develop beyond being an Instagram influencer to become a fully-fledged Digital Marketer, check out Acadium Plus.
How to become an Instagram Influencer: 3 practical tips
Want to go further? These are 3 non-negotiable tips to follow if you want a scalable brand as an Instagram influencer.
1. Community over profit
The best way to ruin your brand as an Instagram influencer is to treat your audience like they 'owe' you money. Nobody wants to feel used, so provide value and community to your following.
Be sure to:
Post interesting content that is relevant to your target audience.
Share photos and videos that are creative and engaging.
Ask questions and start discussions.
Respond to comments and messages from followers.
Show that you care about your followers and they will return the favor.
2. Competitors are allies
Your competitors may seem like enemies, but in reality, they are great sources of inspiration, improvement, and potential partnerships. Collaboration is the way forward, and by working together, businesses can increase their chances of success.
3. Have systems in place
Keeping a content calendar, a spreadsheet of contacts, and a spreadsheet to keep track of KPIs ensures that you don't go scrambling for the data you need.
These are our recommended note-taking, spreadsheets, and documentation apps:
How to make money as an Instagram influencer?
Now that you have the foundations down pat, it's time to make money as an Instagram influencer!
1. Open a Business or Creator Profile + Tips on which to choose
If your account is set to "Personal", make the switch now! In your settings, you'll have two options: Business or Creator! These two types are similar in the way that they both give you access to:
Instagram Insights
Two-tab inbox (General and Primary)
Contact buttons
Saved replies
Shoppable posts
The Paid Partnership tag, but both have a set of unique advantages over the other.
Choose Business if you:
Schedule your content through Instagram's Creator Studio and not have to use a third-party service such as Hootsuite or Buffer.
Need to list your location under "Contact information".
Want to use special business CTAs such as "Order".
Choose Creator if you:
Will be using a lot of viral and third-party sounds without restriction.
Still undecided? You can switch between types anytime.
3. Get on Instagram Influencer Marketing Platforms
Brands are always scouting for Influencers on Instagram, but it can be sometimes hard to tell their legitimacy.
Set up your profile on trusted Influencer marketing platforms so that you can be matched with verified brands. Here are the top platforms to start with:
2. Expand your monetization options
There is no one way to earn money as an Instagram influencer. Here is a range of options for you to have in your arsenal:
Commissions and Affiliate bonuses
This is one of the most common ways Instagram influencers get paid. This usually comes in the form of a unique URL or coupon code your followers can use when buying a connected brand's product.
IG Lives
80% of Instagram users prefer Lives over blogs. Not only are Lives one of the best ways to measure how engaged your following is besides comments, but it is also a great way to get paid as an Instagram Influencer in the form of tips.
Direct payment
Just like the opening to this blog, getting paid per post! Payment for each content type is stated in the contract between you and the brand. Always work under a contract.
4. Join a community
Marathoning Youtube videos and reading all the articles you can find on the best Instagram marketing tactics lead to overwhelm. After all, with so much information out there, it's difficult to find the strategies that work best for you.
Joining a community gives you the opportunity to network, get feedback on your social media strategies, and have the professional and moral support you need to keep growing as a brand.
Here are some quality Instagram Influencer communities to join:
What if you need more 1-on-1 advice? Try an Apprenticeship.
Acadium Apprenticeships
Gain marketing experience
Work with a mentor for 3 months and gain the digital marketing work experience you need to get hired. 100% remote and always free.
Become an Instagram influencer
Now that you know:
How Instagram works
How to make content intentionally
and how to monetize your following,
You're on your way to not only becoming an Instagram influencer but also enjoying a rewarding career where you get paid to share value with your community, have the opportunity to unleash your creativity with content creation, and also be an integral part of a business strategy.
Remember to focus on community over profit and be on the lookout for the latest trends. If you need personalized support, a community, a structured learning path, and a playground to enhance your digital marketing skills, be our next Acadium Plus student.
Related blogs:
Therese is an SEO content writer with 7 years of experience in digital marketing. Her work has been featured in prominent publications such as Manila Standard and Thrive by HuffPost. She advocates for mental health, LGBTQIA+/SOGIE, and disability rights and vlogs about her journey as a neurodivergent, queer person of color. She enjoys collaborating on HitRECord as a talent or consultant to scratch that creative itch or lend her insight as an International Studies, Development, and Gender studies graduate. She has spoken about discovering her voice in a communications documentary with Zappos. In her spare time, she enjoys playing video games, food trips, pretending she can swim, watching documentaries, playing bass and "lute"kelele, and finding new VRChat worlds to meditate in.
Top Marketing Webinars for Digital Marketers in 2023

By attending these webinars, you will have the opportunity to learn from industry leaders, gain insider knowledge, and stay ahead of the competition.

9 Types of Digital Marketing to Choose From in 2023

Digital marketing is a dynamic field that offers diverse career opportunities. From search engine optimization to social media marketing, there are many specializations to explore. Whether you're just starting out or looking to switch careers, this guide will help you find your ideal digital marketing niche.

Subscribe to our newsletter for digital marketing resources
Become a better marketer with our digital marketing resources and tips shared weekly in your inbox.

Build your marketing career for free or find marketing talent on any budget — fully remote.