How to Gain Relevant Marketing Experience for a New Career
Ludovica moved from Milan to Vancouver in search of a new career. Find out how she gained marketing experience and built a network in a new industry and new location.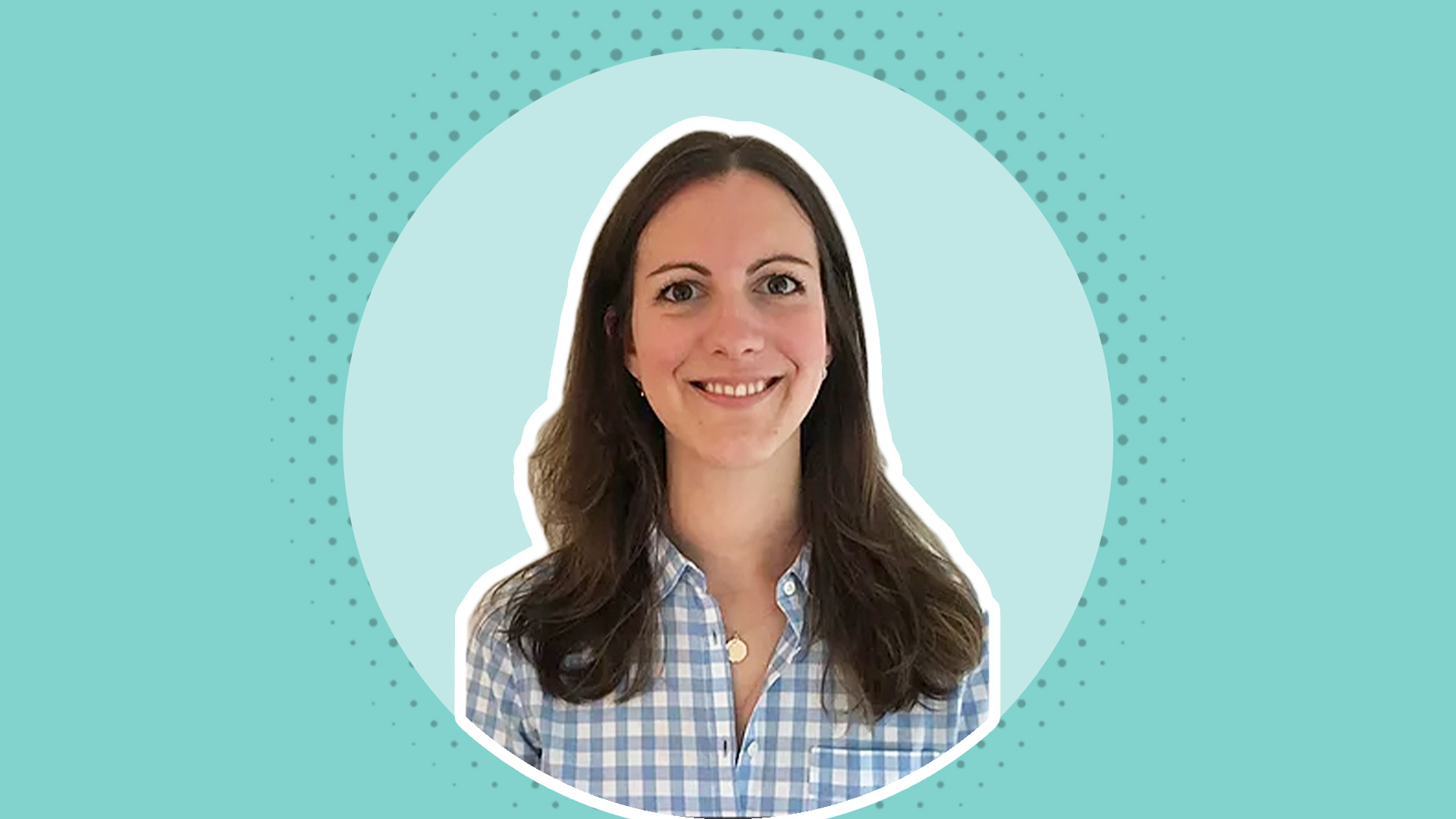 Getting relevant marketing experience is key when you're looking to change careers into the fast-changing industry of marketing
The year 2020 was a year of uncertainty for everyone. The ground is still shifting beneath us as different parts of the world strive to navigate a world with COVID-19 and re-establish normal life, while keeping everyone healthy and safe. 
In the career world, job security was abruptly taken away from many people all over the world. This forced many people to begin looking for new opportunities; some in the same field, while others wanted a change. A career transition can be scary. It comes with feelings of uncertainty, growth, anxiety, and hope that we can all relate to. 
One of our ambassadors, Ludovica Soleri, knows the feeling of stepping into the unknown— and not just from the pandemic. Her career transformation began in 2017, while she was living in Milan, Italy.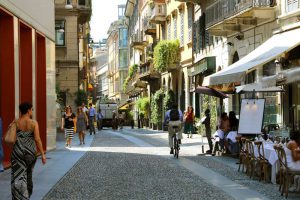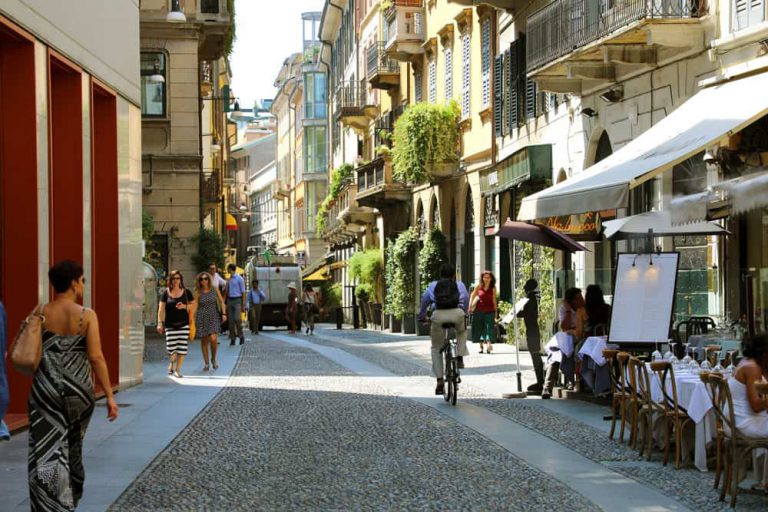 As an Italian, Ludovica had an established career in her home country, her job was fulfilling and she had a good position.
But Ludovica wanted something different. She has always had the drive to explore and gain new experiences.
She felt limited and too comfortable where she was. These feelings motivated her to take a leap of faith and leave her job and life in Milan to search for something new. 
A year later, Ludovica decided that her new adventure would take her to Vancouver, Canada. She had visited the city and fell in love with it.
Moving to Vancouver was a big step into a world of both stress and excitement. Ludovica was leaving a secure job to move to a place where she didn't have a career, family, or friends.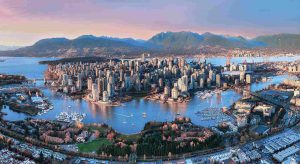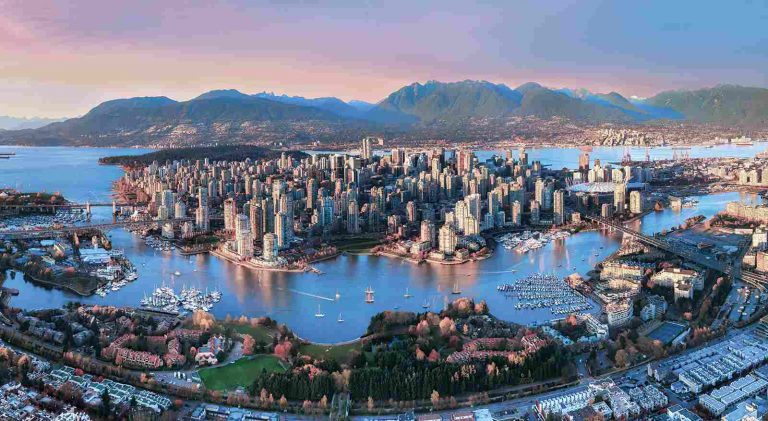 "It's not for everyone," Ludovica admits.
"Not everyone is cut out to leave everything behind for the unknown. But you get the classic blank page."
Even with the uncertainty and stress of moving to a new place without a full-blown, concrete plan, she was excited about this new chapter in her life. "Experience is what makes someone grow," she says, and she wanted to grow.
Since Ludovica is a very social person, she knew that, for her, one of the challenges of moving to a new place was isolation. She wanted to make new friends, so she befriended her Airbnb hosts and other guests. She made friends quickly and started to form roots.
As luck would have it, one of those friends recommended her for a job at the local Italian Cultural Centre. She got a myriad of work: teaching Italian, assisting in administration, and managing financials.
After 6-7 months of doing lots of different jobs there, she wanted to do something else. It was very time-consuming, and she wanted more balance in her life as well as a more effective/dynamic role.
Her dream is to promote Italian culture and art—to show that it isn't just pizza and pasta. She wants to share the rich culture that many people miss or don't know, and it is her dream to promote a more meaningful side of Italian culture to the world.  
To reach that goal, Ludovica knew she needed marketing experience.
Going back to university was not an option because, as an immigrant, the tuition was unaffordable.
She tried Shaw Academy and it checked all the boxes: professional, remote, and with a great support team. Their instructors gave her a great start to learning digital marketing and developing the skills for her new career.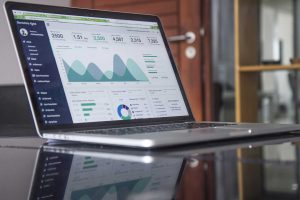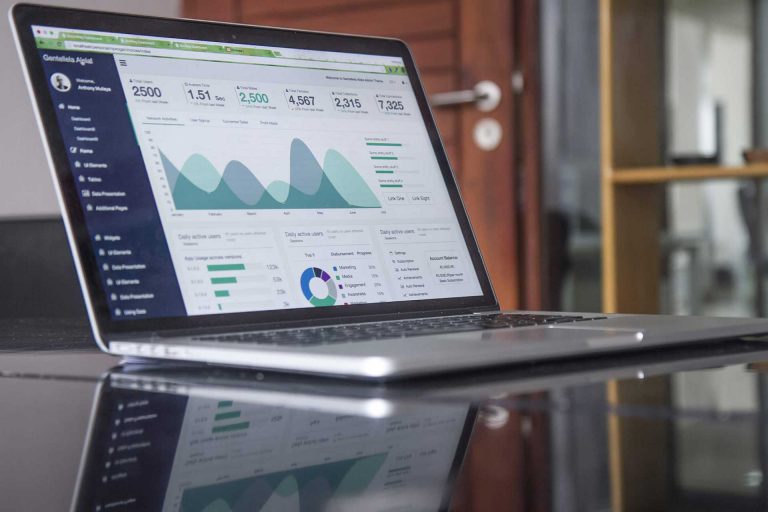 Now that she had knowledge of digital marketing, she wanted some real-world marketing experience. She kept working at the culture centre, but now she was looking for digital marketing jobs. Unfortunately, nobody wouldn't take her seriously because all she had was a marketing diploma with no real-world experience. At the same time, she started to get more work at the cultural centre. Ludovica was worried about getting stuck in a comfortable job. 
The challenge with shifting careers is getting stuck at a temporary, in-between, or transition job. Ludovica left Milan in search of new experiences and growth because she felt like she was plateauing. Ludovica was determined to continue growing and building a completely new career in digital marketing. 
In the meantime, her visa wasn't renewed. All of a sudden, she had 90 days to figure out what to do. Leave Canada or stay as a visitor and lose her permit to work.
She didn't want to lose her chance to build something in Canada. She had made roots with people in Vancouver and even met her future partner. Leaving Canada now would feel like giving it all up to go back to her old career.
Freelancing as a way to gain marketing experience
She wasn't allowed to be employed full-time while waiting for her visa, so she began volunteering to continue working towards her new career as a digital marketer. And she still needed to pay her bills so freelancing was her only option. But again, she needed more experience to stand out on freelance platforms.
That's when she found Acadium – while looking for ways to gain digital marketing experience on Google. Ludovica saw that Acadium's vision is to make launching and building a career accessible to anyone. By signing up to Acadium she wouldn't need a long history of previous experiences in marketing.
By working under a marketing professional as an apprentice she'd gain the experience, and network connections needed to kick-start her marketing career.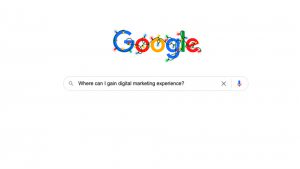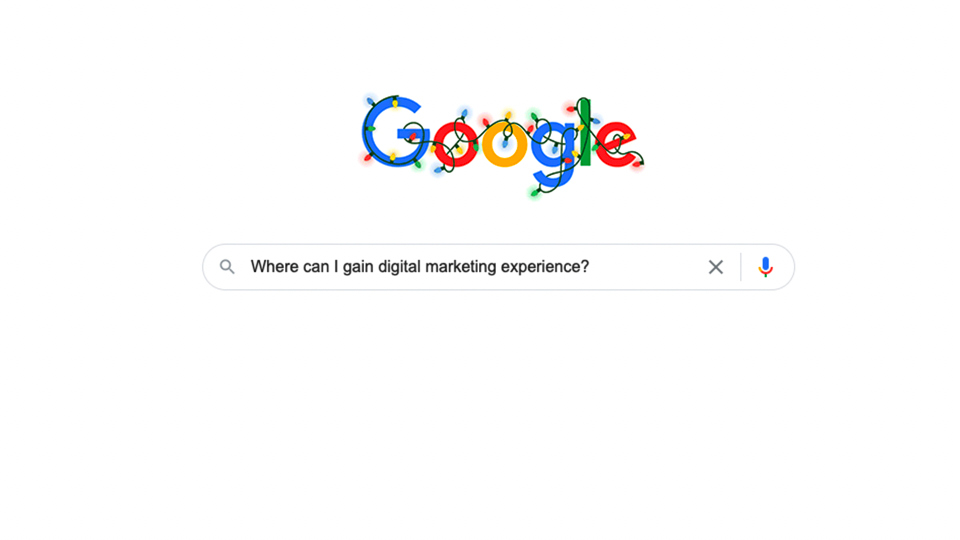 She made her profile on Acadium, was honest about her situation regarding her visa, and quickly found her first mentor. She had to make these 3 months count as much as possible to come out of it with the best experience to get hired. So, she signed up for 3 apprenticeships at once!
Her ability to speak multiple languages landed her an apprenticeship with a travel agency. From them, she learned how to create better content and even published pieces for their blog. When her content marketing skills had improved, she started joining strategy meetings, too. She saw two sides of a company and learned from firsthand experience how a big, remote company works.
During her other two apprenticeships, she managed social media accounts, did email marketing, and learned more about marketing strategy.
Acadium
allowed Ludovica
to gain new skills, build a network in a new industry, and determine what companies were looking for in digital marketing specialists.
Acadium also helped her develop skills she never thought she'd use, like graphic design, and introduced her to new tools that she now uses every day. Completing apprenticeships also helped her overcome the feeling of imposter syndrome, through the help and validation of her mentors. At the end of her three-month apprenticeships, one mentor offered her a freelance role.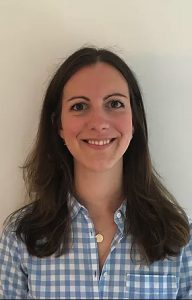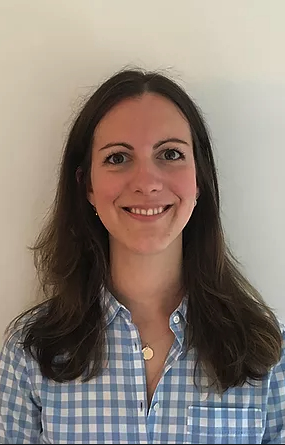 Ludovica is now officially a digital marketing professional.
When asked where she's going next, after successfully transitioning into a digital marketing career, she revealed that this is just the beginning. In the short term, Ludovica wants to continue learning more about digital marketing. She is continuing to invest in her learning and developing her skills to get better at helping her clients achieve results. 
In the long term, Ludovica wants to outgrow freelancing and find a more permanent role in the digital marketing world. She plans on leveraging her freelance work experience to give her the diverse portfolio she needs to succeed.
Ludovica also hasn't forgotten about her dream of spreading Italian culture to the world. She wants to bring the skills of digital marketing to underserved industries like culture, arts, food, and theatre to show that digital marketing isn't evil and that it can help do good. And she is already starting to do so by working with the Dante Alighieri Society of BC for the promotion of the Italian language and culture.
"Experience is what makes someone special," Ludovica repeats. By not settling for less and continuously chasing the life she wants, Ludovica is setting an example for other career transitioners who are looking for more. 
"And you, what are you waiting for? Acadium can help you, too.", Ludovica suggests. 
---
Where to get digital marketing experience to kick-start your career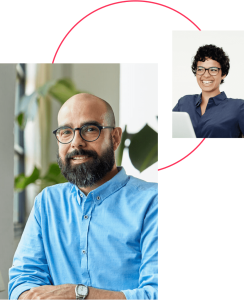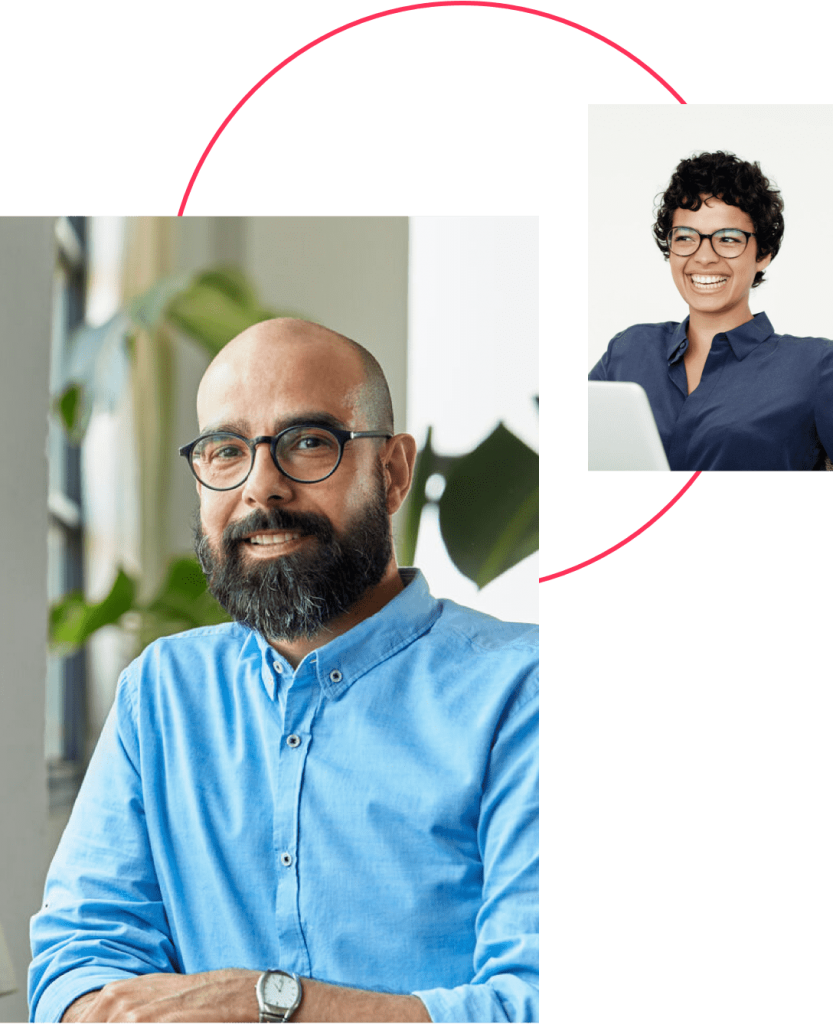 Acadium was founded in 2017 with the belief that anyone, anywhere, should be able to get the skills and experience they need to launch their career without barriers like price, schedule, or location getting in their way.
If you want to build the in-demand skills necessary for today's market learn more about Acadium digital apprenticeships. Create a profile to begin matching with mentors. Sign up for our newsletter below to stay up to date on the latest opportunities. 
Ryan Carruthers is the Content Marketing Manager at Together Software, a company that builds software to help enterprise companies run effective mentorship programs within their organizations. Ryan was an Acadium apprentice and leveraged his apprenticeship experience to get a job at Together.
How to Get Canadian Experience: A Newcomer's Success Story

It's the million-dollar question for newcomers to Canada: How do you get Canadian experience when nobody will hire you because you don't have Canadian work experience? Keep reading to learn how Mohar Moghe solved this puzzle!

How Michael Hodges Tripled His Income by Making a Career Switch

From no longer stressing over money to being able to travel the world, tripling your income has a big impact on your life. In this post, Michael Hodges shares how he made a career switch and surpassed his income goal.

Subscribe to our newsletter for digital marketing resources
Become a better marketer with our digital marketing resources and tips shared weekly in your inbox.

Build your marketing career for free or find marketing talent on any budget — fully remote.