How to Land the Right Apprenticeship on Acadium
Learn how to use Acadium, step-by-step, to build digital marketing skills and experience through an apprenticeship.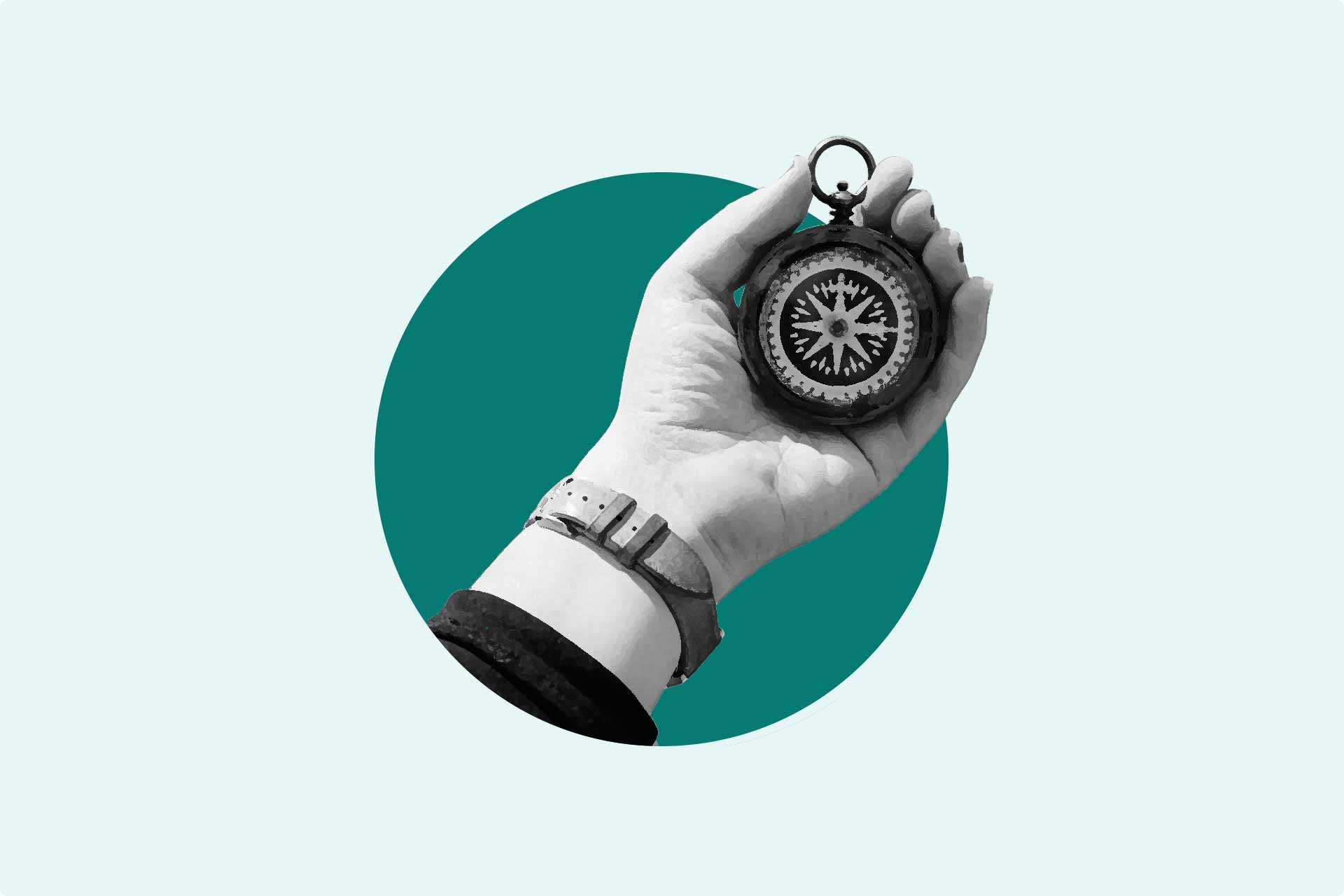 So, you've finished all the personality quizzes, found yourself, at last, spoken at length with friends and family, and decided you want a career in digital marketing. Fantastic, you can't ask for directions until you know where you're headed after all, so you've put the hard part behind you just by making that decision. 
At this point, you may be wondering "what's next"? You know what you want but you don't know how to get there. It can be a frustrating position, so let's talk about how you can use Acadium to start building digital marketing skills through an apprenticeship.
Why Acadium?
The point of working is getting paid, right? So, why would you submit to unpaid work in an industry you believe you can contribute to? Let's dig in to find out.
Who is Acadium for?
Really anyone who is looking to build digital marketing skills. More specifically, Acadium is for people who have decided they want a career in digital marketing but don't have any experience.
You may have taken some writing courses, gotten coffee with some copywriters, or researched the field on this or other sites. Whatever path you took to get here, this is the stage where you have to either go back to school or try to get a job. You're at a crossroads and that's why you're considering Acadium's digital marketing apprenticeships.
How Can Apprenticeship Help Me Build Digital Marketing Skills?
In a word: experience. Needing the experience to get experience is the Catch-22 most people encounter when they first enter any industry.
Digital marketing is no different. Acadium offers an opportunity to break that stalemate with a 3-month investment of up to 10 hours a week. Not bad.
Beyond that, your digital marketing apprenticeship is an opportunity to learn the ropes of a growing industry, decide if you actually want to be a copywriter,  appreciate the role of digital marketing in building businesses, and build your personal network.
So, let's talk about how to land a digital marketing apprenticeship that will change the course of your career.
Tips for Setting Up Your Acadium Profile
Not all profiles are created equal. If you want to stand out and get access to the best opportunities on the platform you'll want to curate how you're introducing yourself to prospective mentors. Luckily, creating a great profile is a simple 3-step process.
Step 1. Take your photo.
It should be a photo of you, not your dog or a movie character you like, and it should be professional. Make sure your face is visible and well-lit. Dressing up however you feel comfortable but professional doesn't hurt either.
Step 2. Write your bio.
Your bio needs to accomplish two things. First, it should let everyone know what you're interested in and that you're going to work hard to learn it; second, it should give people a small window into the personality you're going to bring to their team.
You have at most 300 characters to achieve both outcomes(as well as a 150 character minimum). Ideally, you should be succinct, direct, and convincing. Adding a touch of humor doesn't hurt either. Here's an example:
XXX is a content marketing Rockstar in the making. She has a lot to learn but also a lot to offer any mentor in search of a hard worker and fast learner. XXX graduated from XXX University and is an avid rock climber so if you need someone to move mountains for your business, you've come to the right place!
Step 3: Fill out the rest of your profile.
From there, Acadium makes the process easy. The questions are direct and you often just have to select from a list of options. Make sure you take your time with these questions though, many of them contain information about your interests and goals that Acadium will use to find the right apprenticeship for you. Fill out these questions as truthfully as possible and your reward will be a role perfectly suited to your needs and wants.
Tips for Messaging Mentors
Once you've created a profile, Acadium will start showing you potential digital marketing apprenticeships according to your interests. All you have to do is peruse the options and select the ones you want to target. If you're going to build the digital marketing skills that you need to launch your career, finding the right mentor is crucial. 
With your next employer in your sights, you might be wondering how you start the conversation that will hopefully get you hired. We have three general tips to make sure you make the best first impression possible.
1. Watch your tone.
Coming across as overly aggressive or casual in that first message can sway someone against you for the duration of your conversation, or worse, prevent them from responding to your message at all. Show your message to friends, ideally people with digital marketing careers of their own, to see if your tone is appropriate. Tools like Grammarly can also warn you if you're giving the wrong impression. You're hoping to sound enthusiastic and professional. If your writing is sounding a different note, you should rewrite and try again.
2. Read it out loud.
The easiest way to have someone ignore your message is to leave it riddled with typos. Reading your message out loud a few times before sending will help you catch these interaction-killers before they're in an employer's mailbox. For best results, read the message slowly and focus intensely on each word. Check out these additional proofreading tips. 
3. Do your research.
Every apprenticeship opportunity includes information on the company, the job, and the person behind the posting. If you really want to make a lasting impression, look at all this information and incorporate it into your message. Talking about shared interests, indicating particular projects they have that you'd be interested in working on, or even talking about articles or ads they've written that you think were well done will make you seem invested in the opportunity you're applying for. The goal is to stand out from people who are on Acadium spamming the same response to dozens of employers hoping to get one response. A personalized message will help employers remember you, specifically.
With your message written, the only remaining task is to actually talk to potential employers.
Questions to Ask a Potential Mentor
Odds are, your mentors will have plenty of questions for you. That said, you should also come prepared with questions to ask. This process is a conversation, and there are just as many reasons why an opportunity isn't right for you as there are reasons that you're not right for an opportunity. Here are some questions we recommend asking:
1. What are your expectations in terms of hours per week?
If you're looking to work exactly 10 hours and no more, you should make that clear. On the other hand, if you want to work 40 hours and they only need 10, you should let them know that you'd be open to more if need be. Either way, this question is a good way to decide if you and the potential mentor have the same expectations of the apprenticeship you're applying for.
2. What sort of team will I be working on?
Some people love a rambunctious, crowded workspace, others are happier when they can get to know a few people really well and spend most of their time working alone. You know which of those categories you fall into and you should make sure you're being put in a place with a vibe you'll fit into. Ultimately, a good fit will be the best result for everyone.
3. What resources do you put into developing the talent you work with?
Just because you're not getting paid for these apprenticeships, does not mean you can't get value out of them. In fact, you should be getting something more valuable than money at this point in your career: training. However, in order to make sure that happens you want to make sure your mentor is equipped to help you. Do they offer regular feedback? Will you have opportunities to work on diverse projects? Are there modules that will help you learn new skills available? These are all important things to know.
Get out There and Build Your Digital Marketing Skills Today
An apprenticeship will help you build the digital marketing skills you need for the career of your dreams. Hopefully, this guide will help you make the most of our platform. Get started today—good luck!
Top Marketing Webinars for Digital Marketers in 2023

By attending these webinars, you will have the opportunity to learn from industry leaders, gain insider knowledge, and stay ahead of the competition.

9 Types of Digital Marketing to Choose From in 2023

Digital marketing is a dynamic field that offers diverse career opportunities. From search engine optimization to social media marketing, there are many specializations to explore. Whether you're just starting out or looking to switch careers, this guide will help you find your ideal digital marketing niche.

Subscribe to our newsletter for digital marketing resources
Become a better marketer with our digital marketing resources and tips shared weekly in your inbox.

Build your marketing career for free or find marketing talent on any budget — fully remote.