How Vicky doubled her business by learning the power of delegation
"The thing I was really not good at was delegating and building my team. It very quickly led to burnout."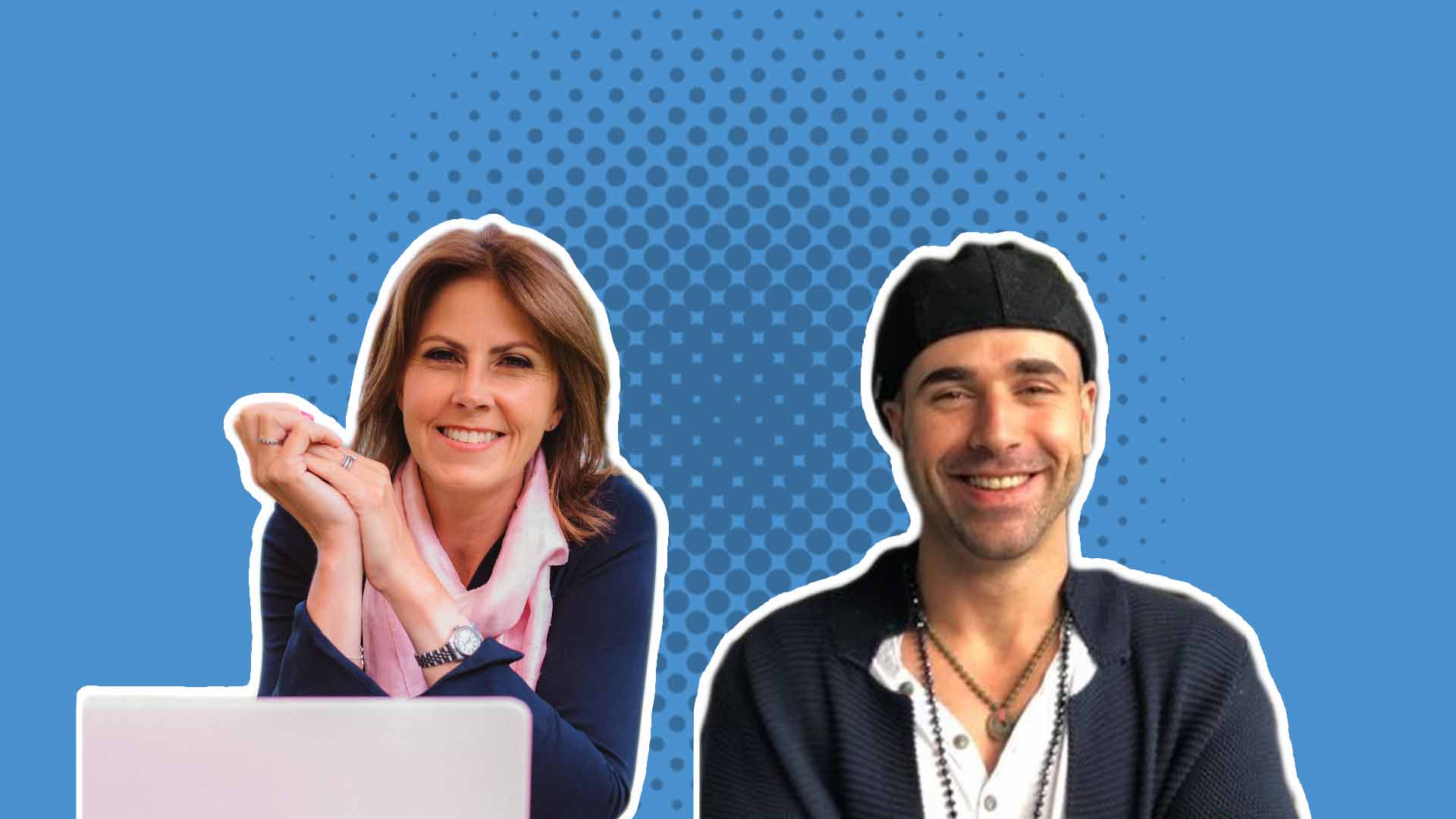 Spending too much time working in your business not on it
If you run an agency or work with clients it can feel like you spend so much time growing their businesses that your own gets neglected.
That's how Vicky Etherington felt when she was growing her freelance web design agency, The Website Mentor.
The idea to start a web design business came to Vicky in 2002 after designing a website to deliver anti-poaching and education programs in Zambia. By learning how to build websites independently, she began her agency in 2003, the Website Mentor.
Based in the UK, Vicky created results-orientated websites and email campaigns for small business owners. Fast forward to 2015, and today, Vicky has been empowering small business owners to take control of their digital businesses – something Acadium loves to support.
Vicky had a healthy amount of clients to support her agency in its early days. But she spent so much time helping her client's businesses that she ended up neglecting her own. Juggling a young family and moving every year with a husband in the military, she had little time to spend on growing The Website Mentors brand.
"I realized I was building other people's businesses and not my own."
It's hard to delegate
Like Vicky, many business owners who come to Acadium are at their limits of what they can do on their own, but it's hard to delegate. You've worked so hard to build your business. Letting others in to help can feel like you're giving a part of it away. Vicky admits she felt this way.
"The thing I was really not good at was delegating and building my team. It very quickly led to burnout."
Vicky knew she couldn't continue to grow her business on her own. She tried freelance platforms and working with virtual assistants. The relationship felt too transactional and bound by a contract that didn't fully integrate them into her business. She wasn't getting full value from the relationships.
By looking for alternatives, she found Acadium, or GenM at the time. Vicky signed up for GenM in 2019 and admitted she "sat on it for six months" before realizing there was a "goldmine of potential on [the platform]."
What it's like working with apprentices
Reflecting on her experience, she states:
"I really enjoyed the process of being able to mentor her, but having [an apprentice] in my corner and doing the work that I would normally do just felt like a huge release. So I took on another apprentice, and it snowballed from there. I'm on my twelfth apprentice now."
Vicky has had over five apprenticeships with stellar ratings from her apprentices. She's also hired many of the apprentices she has worked with, and she's proud to say she's doubled her business while working with apprentices!
How Vicky doubled her business while working with apprentices
Vicky's story was too good not to share. Our CEO, Moe, interviewed Vicky to understand how she went from struggling to delegate parts of her business to doubling it while working with apprentices.
Tune in to learn how you, too, can grow your business by integrating the next generation of marketing talent into your business through an apprenticeship.
---
Ready to grow your business and mentor the next generation of marketing talent?
If you want to grow your business like Vicky did sign up to Acadium today to being finding apprentices who want to help you grow your business. Or talk to us if you have any questions!
Ryan Carruthers is the Content Marketing Manager at Together Software, a company that builds software to help enterprise companies run effective mentorship programs within their organizations. Ryan was an Acadium apprentice and leveraged his apprenticeship experience to get a job at Together.
Business Growth, Career Prep

What is an SEO landing page & How to Build One? [Step-by-Step Guide]

Learn the ins and outs of SEO landing pages and how to build one with our step-by-step guide. Discover the key elements and best practices for creating a high-performing landing page that drives conversions and improves your search engine rankings.

Introduction to Transactional Emails in Email Marketing

Have you ever heard about transactional emails? Do you know they are different from marketing emails? This article is your complete guide to transactional email definition and best practices to send such emails. We have also shared real-life transactional email examples for better understanding.

Subscribe to our newsletter for digital marketing resources
Become a better marketer with our digital marketing resources and tips shared weekly in your inbox.

Build your marketing career for free or find marketing talent on any budget — fully remote.