Job search strategy: five critical habits to develop
Job hunts can take months and they end up lasting a lot longer if you don't have an organized and disciplined job search strategy at the beginning of your search. Below is a list of habits that are foundational to any successful job search strategy that I recommend building ASAP.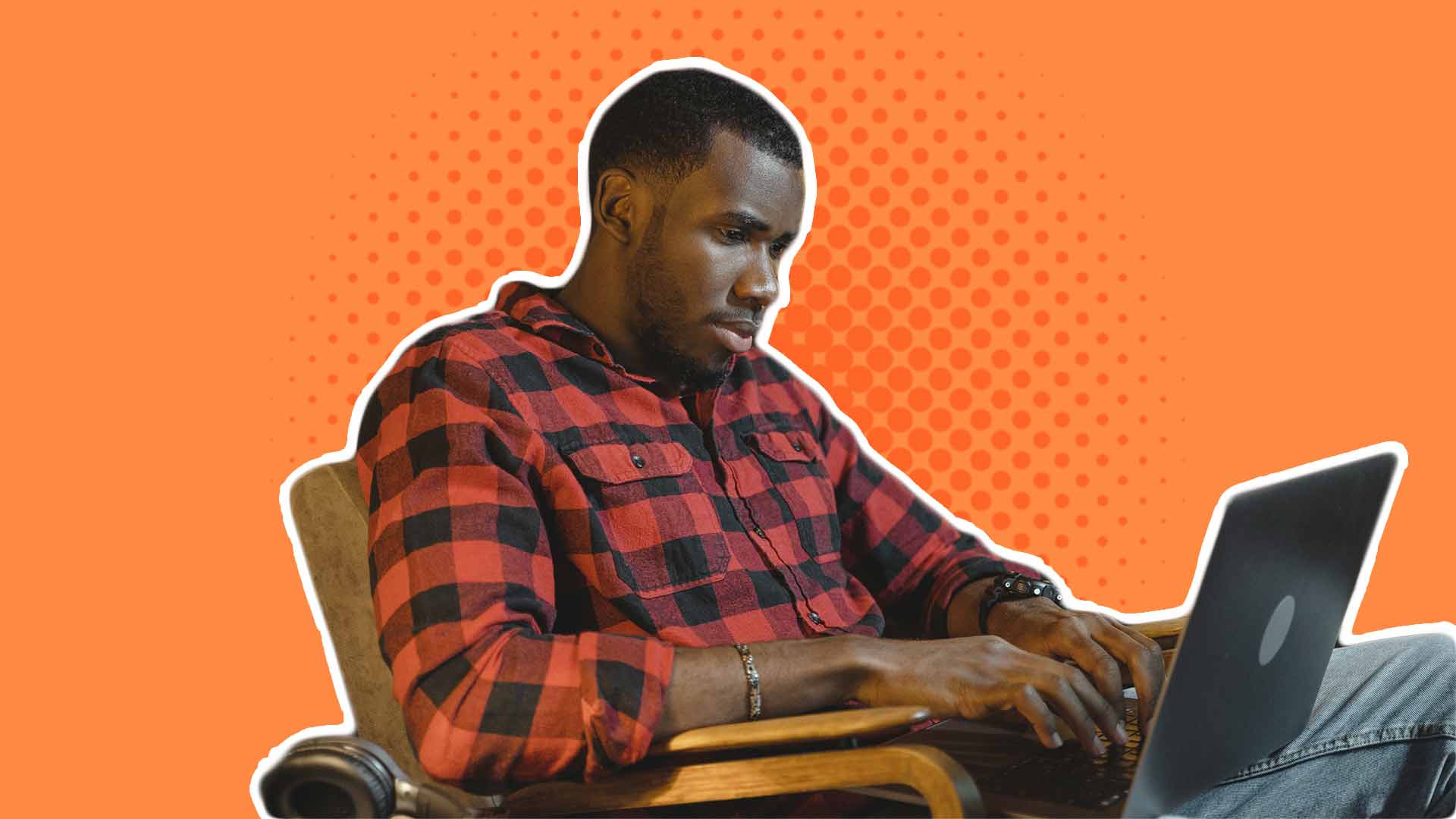 Landing a new job takes time. Sometimes you get lucky and land one in a few weeks, but for most of us, that's not the case. Job hunts can take months and they end up lasting a lot longer if you don't have an organized and disciplined job search strategy at the beginning of your search.
Below is a list of habits that are foundational to any successful job search strategy that I recommend building ASAP.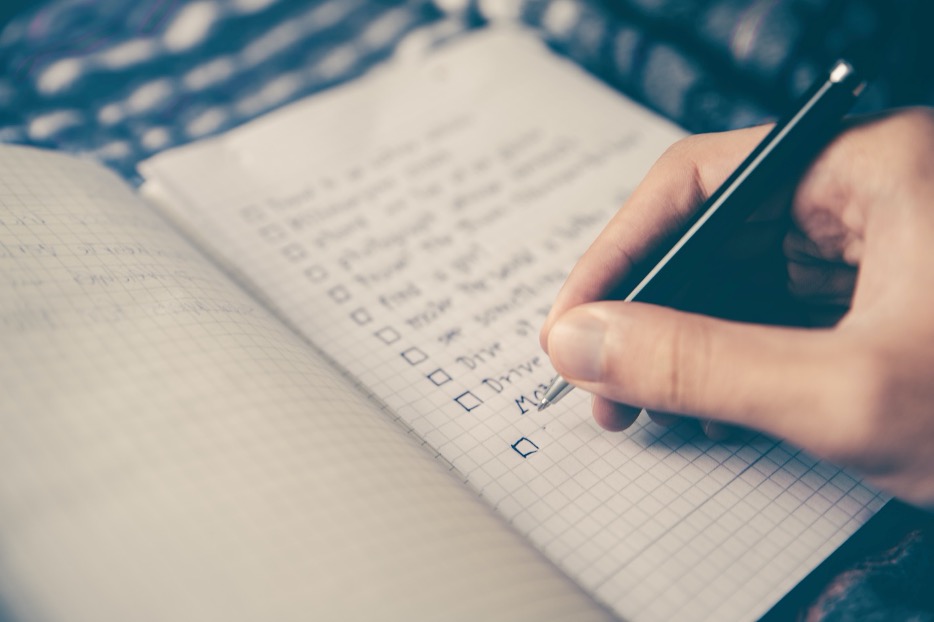 Any good job search strategy requires you to get organized
Landing your next job is probably going to take a few steps. If you don't plan those steps out, you're going to feel pretty lost.
This is what my most recent job search strategy looked like. I had to:
Rewrite my resume & have it edited
Update my LinkedIn, which included getting a new profile photo & background picture
Secure references from past coworkers and managers
Complete spec work projects
Put together a portfolio
Build a personal brand site
Create a few cover letter templates
Sign up for various job boards…
And that's all before I even started applying! Seeing everything that's involved in a good job search strategy can be daunting, but if you write everything down, break it into smaller tasks, and build a schedule, your strategy will be much more manageable.
I recommend keeping a to-do list with due dates for tasks. Some people like to use excel or Google sheets for this. Personally, I'm sort of old school and prefer a pen and paper. Specifically, I keep a bullet journal full of to-do lists, thoughts, and notes. More on bullet journaling here and creating actionable to-do lists here.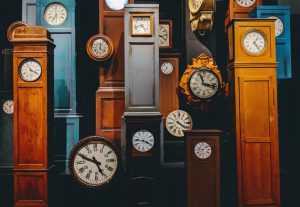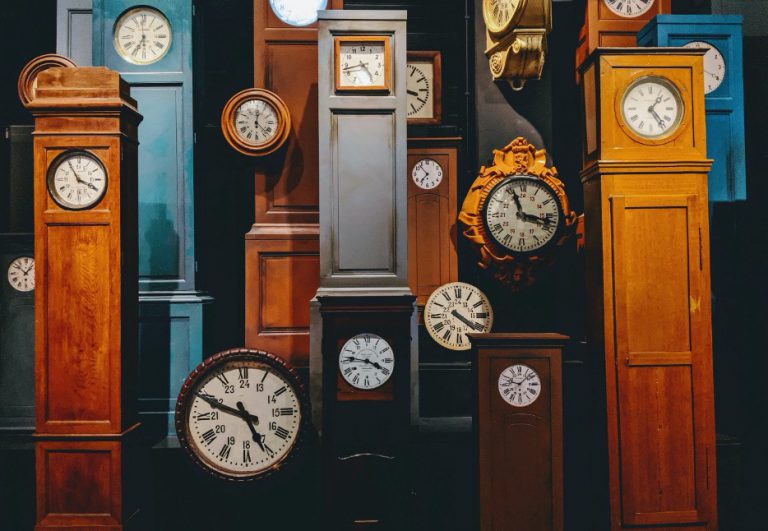 Schedule a time for job applications
If you're currently working full time and have promised yourself that you'll apply for jobs in your "spare time," the likelihood of you following through is pretty low. This job search strategy will often lead you to forget to set aside time,  getting busy with something else, or deciding that you can shoot off an application or two while watching TV (which never seems to work out as well as people think it will).
On the opposite end of the spectrum, if you're unemployed or employed part-time, there are large swaths of time that could be described as "spare time." In those cases, most people tell themselves they've got all the time in the world and typically end up either procrastinating entirely or filling out a bunch of applications in one shot and forgetting to follow up with more later.
The most part of an effective job search strategy is to schedule a regular time for job applications. If you're working full time, maybe you try to fill out a job application every day before work starts or immediately after your workday ends. If you're unemployed, maybe you do a job application every morning at 9 am when work would typically begin.
Whatever time you choose, the key is to remain consistent. Even if you can only spare 30 minutes a day, those 30 minutes will bring you closer to your goal than the sporadic hour or two that you can scrape together in your "spare time."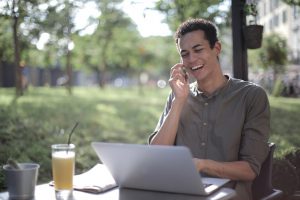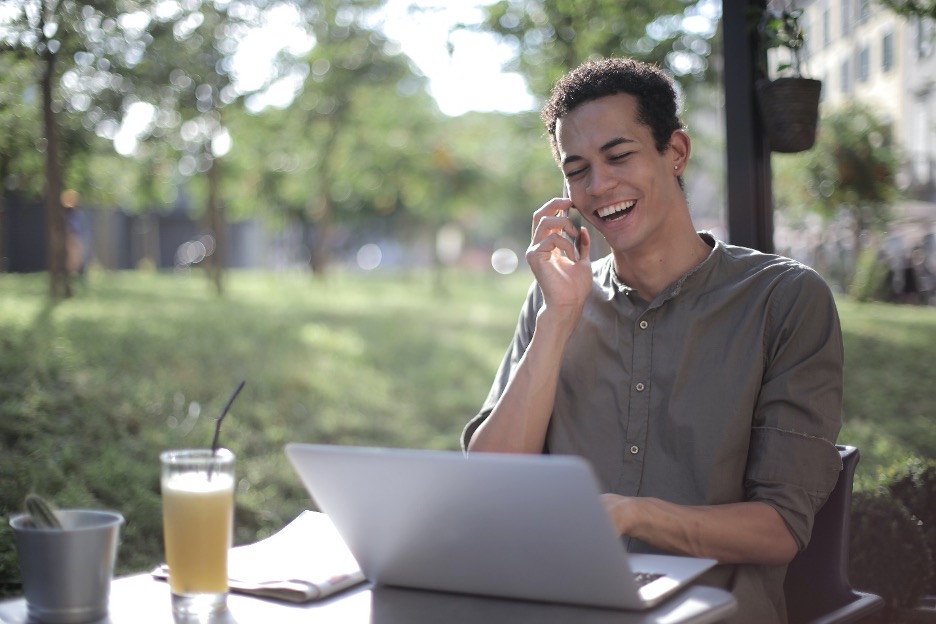 Talk to someone new every day
People always talk about networking in such vague terms. Usually, when I ask for advice on job hunting, people will offer up "networking" as if it were a button I just had to push every so often. The fact of the matter is that networking can take many forms. Sometimes networking is as big as scheduling an informational meeting and sometimes it's as small as commenting on a LinkedIn post. Prior to the pandemic, networking seemed to involve attending a lot of events. At the end of the day, it all boils down to one thing…talking to someone.
With that in mind, I would recommend engaging in some kind of conversation, big or small, with a new person every day. The easiest way to do that would be to hop on LinkedIn and comment on a post by someone you respect in a particular field. A step up from that would be to direct message a question to someone in your desired field. One step even farther than that would be to schedule a call or video chat.
Networking is serendipitous and takes time to develop. The opportunities that come from doing it could appear from anywhere and at any time, so whatever you do, just make sure you do it every day.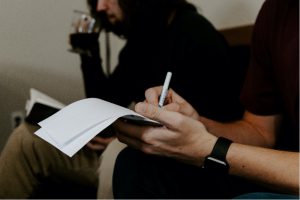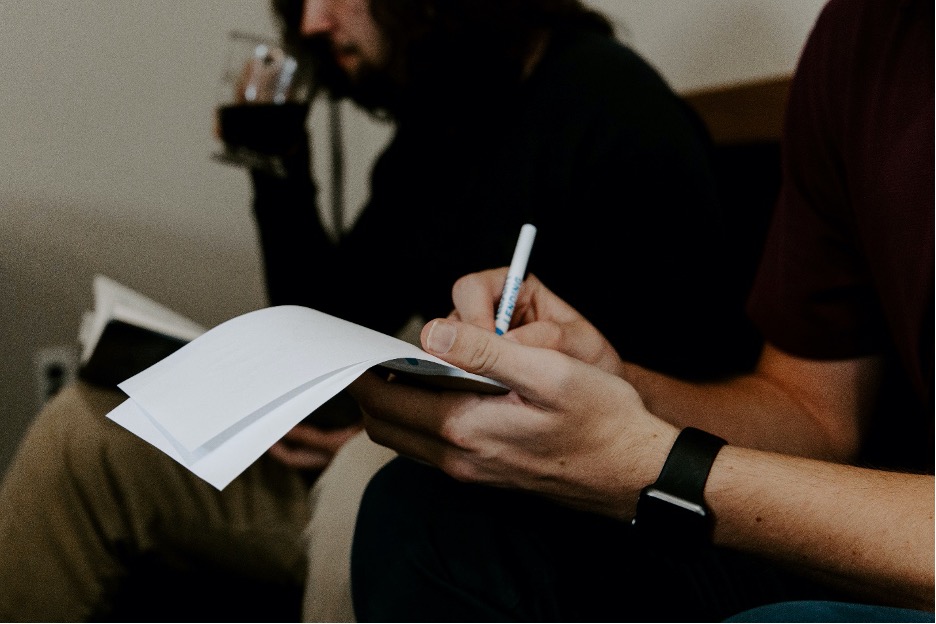 Take notes on what is and isn't working in your job search strategy
Job applications take a lot of effort. Don't let that effort go to waste!
If you apply for a job, make sure to save your cover letter and the answers you gave to any questions they may have asked in the application. You'll come to find that the same questions or similar questions keep popping up. If you keep notes from past applications, you'll be able to copy and paste your answers (maybe with some adjustments) and save yourself some time.
Also be sure to take notes on the jobs that reject you, especially if you end up landing an interview. It's important to adjust your job hunt over time. That may mean targeting different jobs that you're more suited for or adjusting your approach when applying and interviewing for the jobs you're currently targeting. The only way you'll be able to change course (or even realize that you need to change course) is if you're keeping track of your results.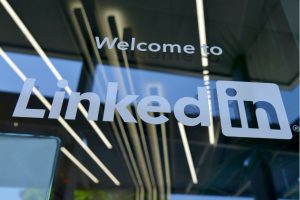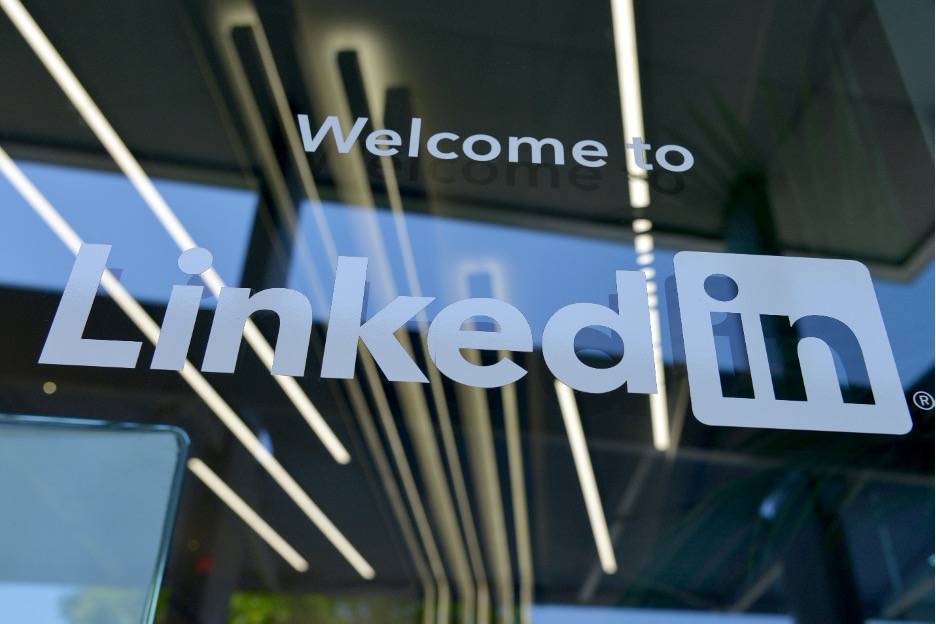 Apply on the company's website
Most job boards like Indeed, Monster, and LinkedIn will allow you to apply for jobs from their site. When possible, I would recommend not doing that. I would make a habit of applying on the company's career page instead.
Job boards field a lot of applicants for companies while a relatively smaller group of people will apply using the company's website. Being in a smaller pool will help you stand out. Plus, depending on the job board you're using, employers and hiring managers will only see your profile and you may be sorted out based on some predetermined criteria before anyone gets a chance to take a good look at you. This is particularly true for LinkedIn's quick apply feature. More on that here.
—
Building good habits is the key to a successful job search strategy. Incorporating even just one of the habits above into your job search will make a world of difference.
If you'd like to learn more about habits, I recommend reading Atomic Habits by James Clear. Additionally, If you're interested in learning more about the power of doing something daily, I would recommend checking out The Compound Effect by Darren Hardy. Finally, if you're looking for a little help getting going or feel like you need to make a dynamic change in order to land your next role, I would recommend looking into the Acadium Plus Accelerator program. It did wonders for me!
Starting your career in digital marketing can be a daunting and overwhelming journey. Don't let that stop you from joining an industry that offers variety, excitement, and endless growth opportunities. Check out The complete guide to starting a career in digital marketing if you want to get everything you'll need for your journey. 
Are you ready to kick-start your career and apply your new job search strategy by gaining real-world experience? If you want to build the in-demand skills necessary for today's market learn more about Acadium digital apprenticeships. Create a profile to begin matching with mentors. 
---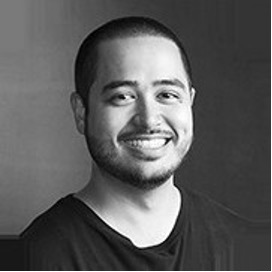 Jack Chacon is a recent Acadium Plus Accelerator graduate who just landed his dream job as a Brand Manager at 20nine in Philadelphia. He loves connecting with people on LinkedIn and is always excited to chat about marketing, entrepreneurship, and his experience at Acadium. Feel free to reach out!
Ryan Carruthers is the Content Marketing Manager at Together Software, a company that builds software to help enterprise companies run effective mentorship programs within their organizations. Ryan was an Acadium apprentice and leveraged his apprenticeship experience to get a job at Together.
Top Marketing Webinars for Digital Marketers in 2023

By attending these webinars, you will have the opportunity to learn from industry leaders, gain insider knowledge, and stay ahead of the competition.

9 Types of Digital Marketing to Choose From in 2023

Digital marketing is a dynamic field that offers diverse career opportunities. From search engine optimization to social media marketing, there are many specializations to explore. Whether you're just starting out or looking to switch careers, this guide will help you find your ideal digital marketing niche.

Subscribe to our newsletter for digital marketing resources
Become a better marketer with our digital marketing resources and tips shared weekly in your inbox.

Build your marketing career for free or find marketing talent on any budget — fully remote.