5 Podcasting Benefits for Businesses
Business podcasting benefits are numerous. A well-produced podcast can help with everything from establishing thought leadership to nurturing prospects. But podcasting is a major commitment. This post will help you determine if the benefits of podcasting outweigh its disadvantages.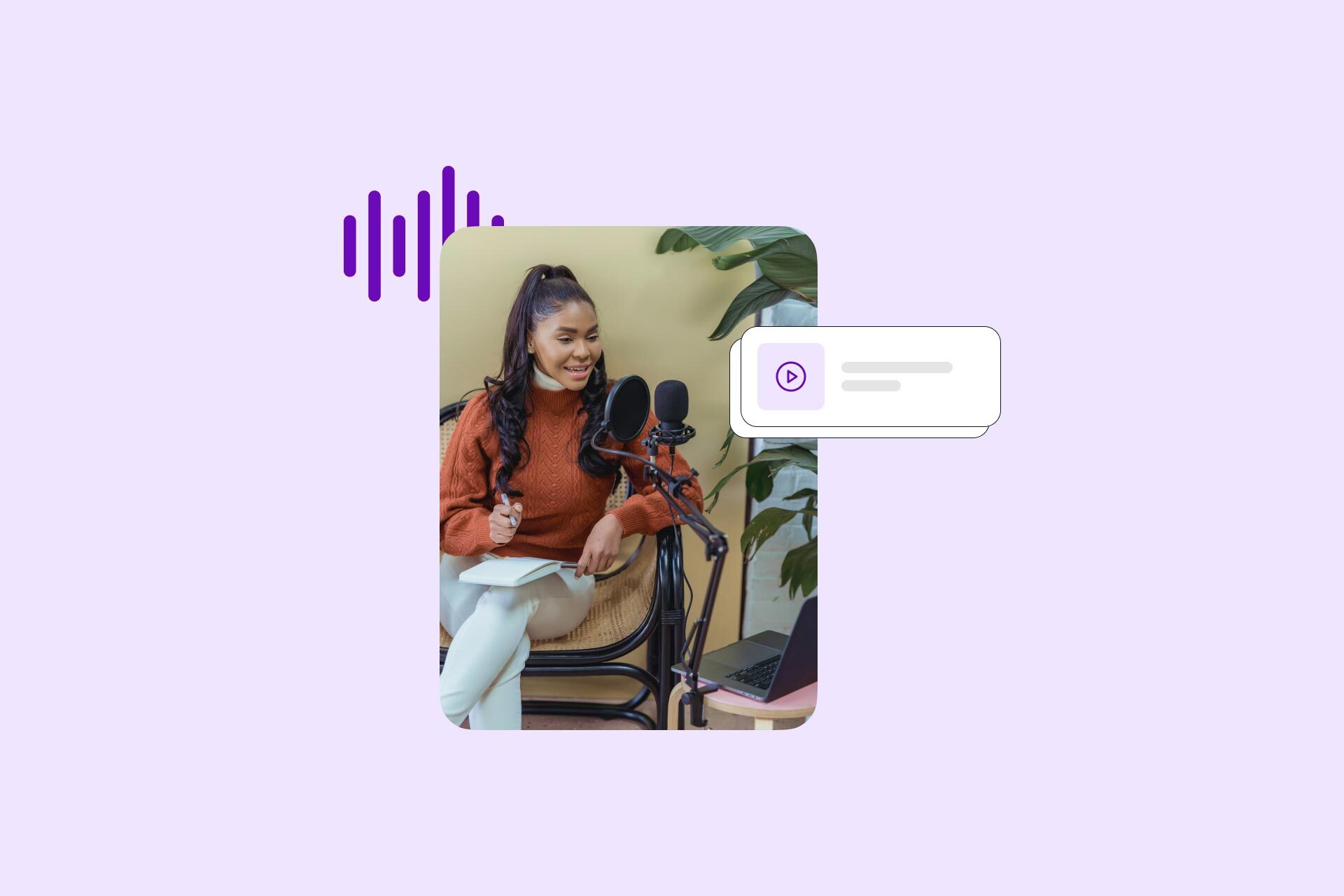 Fun fact: There are over 2 million active podcasts and counting. Have you ever wondered why? It must be because there are so many podcasting benefits, especially for businesses.
A podcast is an interesting way to share, not only your personal story, but your business story as well. With shorter and shorter attention spans fed by content pieces like TikTok videos, Instagram reels, and Youtube shorts, podcasting is one of the few content vehicles where you can keep someone's attention for a prolonged period of time.
If you've been wanting to start a podcast but haven't had the time or energy to do it, Acadium can help. We can match you with either a marketing apprentice or a freelancer. These are vetted talents who can help you with a lot of the grunt work involved in podcasting, so you can focus on growing your business.
Apprenticeships For Business
Get marketing help, handpicked for you
In 1–5 business days, we'll connect you with a vetted marketing apprentice who'll help grow your business as you mentor them.
In this post, we'll be covering the 5 reasons why starting a podcast for your business may just be your next big content strategy.
5 business podcasting benefits
There are many reasons to start a podcast for your business. Here are the top five:
1. Podcasting helps establish you as the leading authority within your space
Whether your podcast is solo with just yourself talking or you bring on guests on the show, running a podcast helps you build your brand authority within your industry. For example, when I started my podcast in the climate change space, I had no network or particular expertise in that subject matter.
But after I started my podcast, Climage Changepreneurs, I began getting requests from individuals who were looking to learn more about the topic. They would reach out to me for advice. When you publish a podcast episode regularly, you constantly reinforce the fact that you or your company is the leading authority within your niche.
2. Podcasting can generate leads who meet your Ideal Customer Profiles
Let's compare two approaches:
1) You send a cold direct message or email to your potential prospect asking for 15-30 minutes of their time.
Based on my experience, 9 times out of 10, that prospect is either going to ignore you or not be willing to come on the phone. On the other hand, there is another option 2.
2) You invite a potential prospect to speak on your podcast for 45 minutes about their expertise.
Their company gets free exposure and you get the chance to build a relationship with the prospect and learn all about their problems.
Which scenario do you think is more likely to get your prospect to pay attention and respond?
Although option 2 may take more time, especially when you are in the B2B space where your average deal sizes are larger, it is definitely worth the time investment.
To reduce your time investment within this strategy, I recommend taking on some additional marketing help for your podcast. For example, I mentor an Acadium apprentice to create all my content and do copy and video editing from our podcast.
I do the research, outreach, and record the episodes myself. After episodes are recorded, I pass it on to my apprentice who:
Edits the audio of my podcast so that it's ready for Spotify, Apple Podcasts, and other listening platforms
Turns my video content into 30-second to 1-minute snippets that we repurpose on different social platforms like Instagram, YouTube, Tiktok, and LinkedIn
Creates captions for social media posts
Pulls out quotes and turns them into social media posts
Creates the podcast audiogram (an image that's converted into a video and layered with other elements on top)
This way, I can spend more of my time reaching out to new guests and building deeper relationships with them.
3. Podcasting works great for repurposing content
Each weekly episode I put out on my podcast is normally between 35 to 45 minutes long. From a single episode, my Acadium apprentice creates 12-15 pieces of new content. These could include:
Video snippets
Quotes
Audiograms
Blog posts
And if you record an audio and video podcast, the opportunity to repurpose content is even bigger.
Creating content is one thing. Staying consistent with your content creation is where the battle is normally won or lost. A podcast helps you win the battle more easily, because of all the content repurposing potential. From one podcast episode, you can create 12-15 pieces of unique content, which you can schedule in advance. This helps you stay on top of your content publishing schedule.
4. Podcasting gives your sales team more helpful content to share with prospects
Imagine this. Your account executive or sales rep has a meeting with a prospect. The prospect says they'd be interested in signing up one month from now for your service. Within that one month, you know that if you don't stay top of mind in some way or the other, they're probably going to forget about you.
Now, you can either keep sending follow-up emails and risk annoying your prospect, or you could send them some of your podcast episodes that help them in their journey.
For example, from your meeting with the prospect, you gathered that they want to increase their sales and improve their sales rep's efficiency. You run an outreach automation software and produce a podcast around B2B sales. You might have a podcast episode with a B2B sales leader who talks about "The 3 things to do to improve your sales rep's efficiency." You could send that podcast episode to your prospect as a way to provide value to them. This builds trust with the prospect while also keeping them engaged through the sales cycle.
5. Podcasting helps build a community around your brand
According to Edison Research, when a listener starts a podcast, 80% of the time, they listen to all or most of the episode. No other content vehicle keeps your audience's attention for that long. Certainly not YouTube, TikTok, or other shorter forms of content.
This creates a community of listeners who end up buying into your mission and becoming advocates for your brand. It helps you reach your "1000 true fans" much faster and you have product evangelists who spread the good work of your company. This can also spin off into their own marketing channel (also known as "word of mouth").
What are the advantages and disadvantages of podcasting?
To summarize, podcasting has many benefits for a business. However, it also comes with its own set of challenges. You'll have to weigh the pros and cons of podcasting and decide if it's a worthwhile investment of your time and energy.
The advantages of podcasting for business are:
Establishes your thought leadership and credibility
Attracts an audience who wouldn't otherwise discover you
Lets you build relationships with prospects
Can be repurposed into many other types of content
The disadvantages of business podcasting include:
Requires consistency to gain momentum
Takes longer to produce than a blog post and other text-based content
Needs technical know-how
One thing is sure: Don't start podcasting if you can't commit to doing it regularly and sustaining the effort for at least one year.
Consistent and sustained execution is what you need to enjoy a positive ROI from podcasting.
Want to enjoy the benefits of podcasting for business?
Podcasting has numerous benefits for businesses. They give you many reasons to start a podcast for your business.
But while starting a podcast is great, maintaining your podcast content creation cadence is the bigger challenge. This is probably why in Apple's directory of over 2 million podcasts, 64% have fewer than 10 episodes.
Your podcast won't be just another statistic, because you're a smart marketer and you know how to leverage affordable marketing help.
Mentoring an apprentice or hiring a freelancer can take a lot of the time-consuming podcasting tasks off your plate. They can perform activities like content repurposing and editing, so you can focus on the more mission-critical aspects of your business. With affordable podcasting help, you get all the benefits of a podcast without having to deal with all the monotonous and arduous work that comes with it.
Become a mentor on Acadium and we'll match you with a vetted apprentice. These are up-and-coming marketers who will commit 10 hours per week for three months to you to gain hands-on experience in podcasting.
If you prefer to work with someone who already has podcasting experience and skills, then hire a freelancer through Acadium. We'll match you with a vetted freelancer, so you don't have to go through the cumbersome process of finding, selecting, and hiring a freelancer.
Freelance For Business
Hire Acadium's top marketing talent
Let us find you your next affordable marketing freelancer. Vetted to start immediately and meet your marketing needs.
Devesh Tilokani works on the growth team at Acadium. Additionally, Devesh also runs the Climate Changepreneurs podcast where he explores how entrepreneurship can play a vital role in the climate change space through talking to climate change-focused entrepreneurs about their journey, learning, failures, lessons, and much more. When he's not working on Climate Changepreneurs or Acadium, Devesh enjoys meeting new people, watching Formula 1, and occasionally binge-watching TV shows.
Business Growth, Career Prep

What is an SEO landing page & How to Build One? [Step-by-Step Guide]

Learn the ins and outs of SEO landing pages and how to build one with our step-by-step guide. Discover the key elements and best practices for creating a high-performing landing page that drives conversions and improves your search engine rankings.

Introduction to Transactional Emails in Email Marketing

Have you ever heard about transactional emails? Do you know they are different from marketing emails? This article is your complete guide to transactional email definition and best practices to send such emails. We have also shared real-life transactional email examples for better understanding.

Subscribe to our newsletter for digital marketing resources
Become a better marketer with our digital marketing resources and tips shared weekly in your inbox.

Build your marketing career for free or find marketing talent on any budget — fully remote.