Six ways to make the most of your apprenticeship
Finding a mentor on Acadium is a unique opportunity to directly access a CEO, founder, or business owner. Imagine the experience that they have and how beneficial that could be to your career.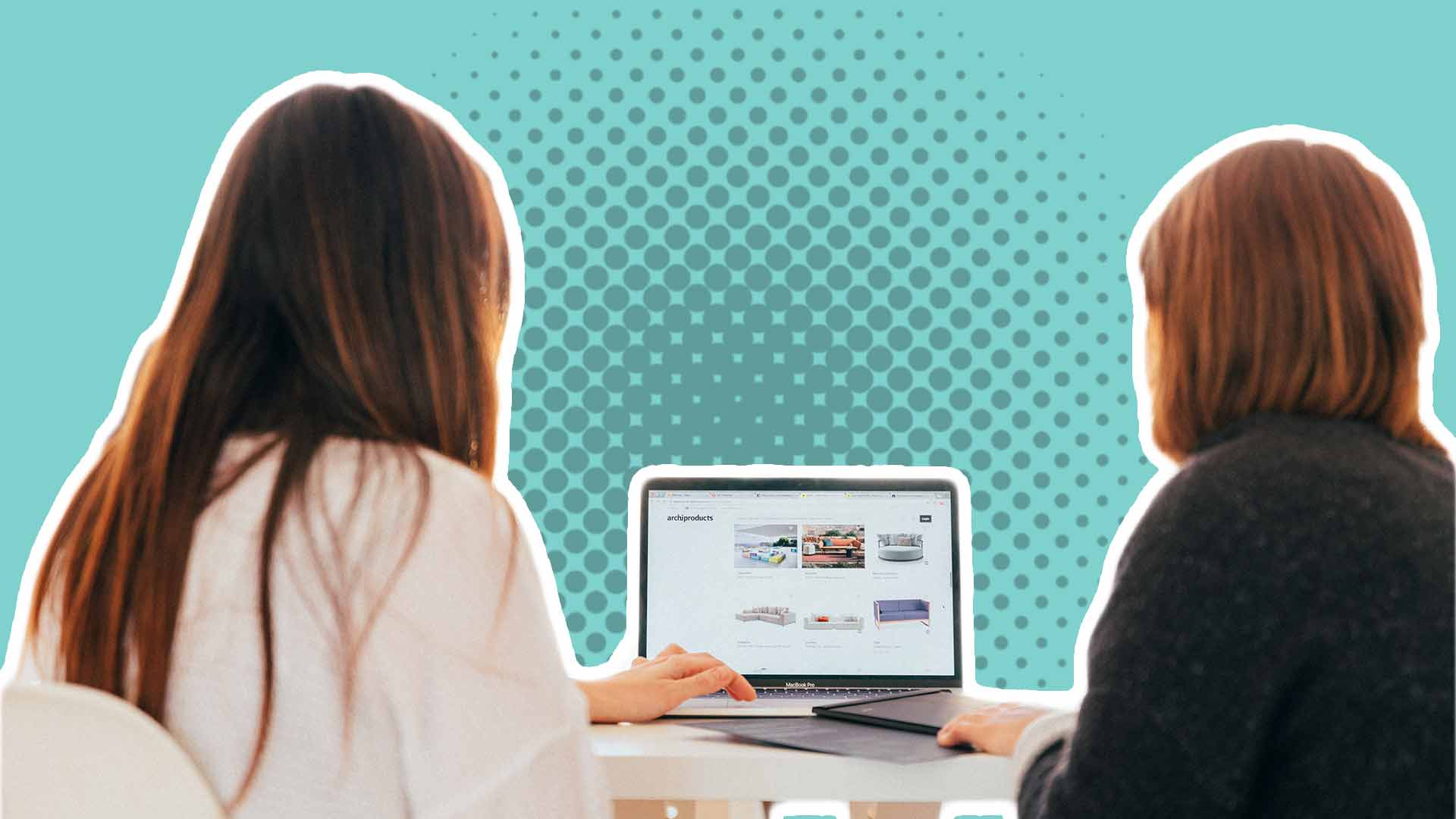 Congratulations!
You've landed an awesome apprenticeship and your start date is fast approaching. You're excited to gain real-world experience and soak up new skills and knowledge. There's going to be a learning curve to your new adventure so keep these ideas in mind along the way to make the most of your apprenticeship. 
1. Keep a weekly project journal
During your apprenticeship, you'll be involved in many interesting projects, learning industry terms and relevant processes. By the time the apprenticeship ends, you may not be able to remember everything you learned along the way. Therefore, be sure to take a few minutes each Friday and journal about projects, key learnings, people you worked with and outcomes. This tactic will help you add strong descriptions and accomplishments to your resume and provide meaningful content to talk about during future interviews. 
2. Get out of your cubicle (or virtual cubicle)
An apprenticeship is a great opportunity to meet people and learn about different roles within the company as well as how each employee contributes to the company's success. In addition to setting up one-on-one time with each person on your team, reach out to other people in the company to learn about their jobs and career path. The value of doing so is two-fold: 
You will learn how the company is structured and how various roles are interdependent upon one another. You'll learn how things work.

Started developing your professional network. Meeting colleagues during your apprenticeship is a simple way to do just that. Get to know who they are. They may end up getting you a job in the future.
Before you engage in this type of outreach, ask your supervisor if doing so is okay. You don't want anyone to think you are going over their head. Position this request as having a desire to better understand the company's inner workings and how various departments contribute to its success. You can also mention you are interested in doing some career exploration during your apprenticeship and would value professional input along the way.
3. Go to your mentor with solutions, not problems
During the apprenticeship, you'll be confronted with problems or have questions about your assigned tasks. This is expected as an apprentice or as a new employee. When obstacles arise, make it a practice to approach your supervisor with potential solutions to the problems instead of a list of issues. Why? Employers want employees who are analytical thinkers and can identify and propose solutions. If you think about it, each employee's role within a company is to move things forward and contribute to positive outcomes. You don't want to develop a reputation as a person who can't think on their feet or address issues as they come up. Be a person who proposes solutions, and your supervisor will value your critical thinking skills. 
4. Ask for a reference letter BEFORE the end of the apprenticeship
A reference letter will be a valuable asset during your future job searches. Prospective employers want to know previous employers enjoyed working with you and believe in your potential, and a reference letter can provide that insight.
However, many apprentices neglect to ask employers for a letter of reference BEFORE their apprenticeship ends, and then they find it awkward or uncomfortable to ask for it afterward. Plus, the old adage, "out of sight, out of mind," comes into play. It can be challenging for a supervisor to write a glowing reference letter when you have already left the position. They may forget your cheery, can-do attitude and your ability to problem-solve during team meetings. For this reason, ask your supervisor to write the letter of reference BEFORE you leave. 
Your apprenticeship is three months long. Ask for a letter of reference two weeks before the end. Express how much you've enjoyed working at the company and how the experience will greatly contribute to your future success. And then ask for the reference letter.
Hot tip: Writing a reference letter can be time-consuming for your boss. Therefore, you may want to offer to write it for your boss and invite them to edit it. (Don't worry. People do this all the time.) This way, you have more control over the content. If you have the opportunity to draft your reference letter, then list your contributions to a few specific projects. Mention any processes or technology you mastered, and be sure to weave in some notes about your positive can-do attitude.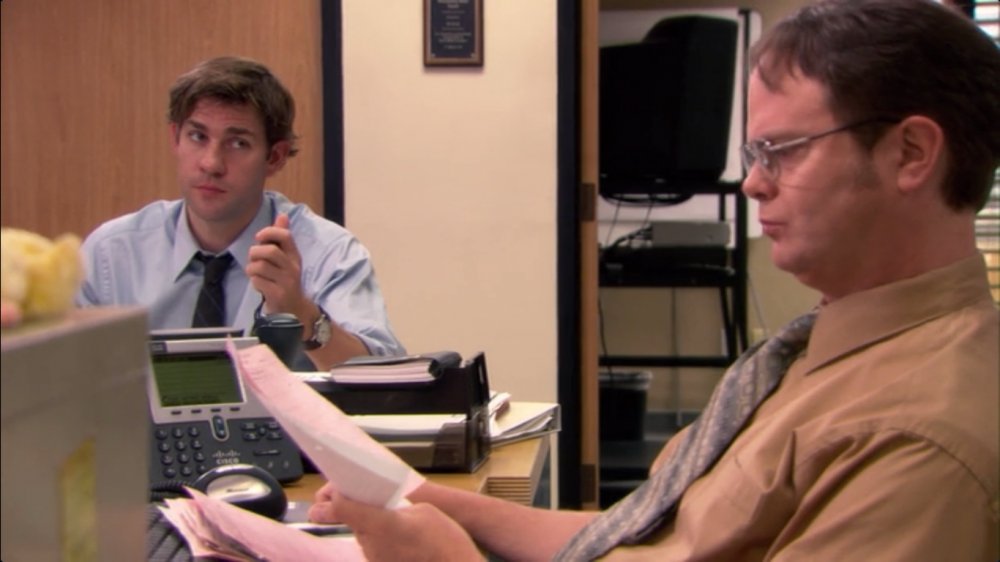 5. Be a Jim, not a Dwight
Did you watch the popular sitcom, The Office? Do you recall how Jim was pleasant to be around? Upon entering the office, he would smile and greet others nicely, and during meetings, he would generally acknowledge others' ideas and comments. On the other hand, Dwight rarely entered the office with a smile nor a kind greeting. He focused on bringing people down instead of encouraging the best from people. 
While your digital marketing apprenticeship's focus will be mastering new professional skills, remember people are also evaluating your overall attitude. Do you enter the (virtual) office with a smile and say "hello" to co-workers? Do you offer to help on team projects without being asked? Do you compliment people? Do you say "please" and "thank you"? How do you react when your boss assigns new tasks or asks you to redo an assignment? These may seem like basic social skills, but it's important to be a person that people want to work with. You could be the best digital marketer in the world, but if people feel you are negative and difficult to approach, they will not want to work with you nor write a glowing reference letter. 
6. Learn from your mentor
Since you're young or new to digital marketing, try to learn as much as you can from your mentor. Finding a mentor on Acadium is a unique opportunity to directly access a CEO, founder, or business owner. Imagine the experience that they have and how beneficial that could be to your career. The right mentoring relationship can be a powerful tool for professional growth.
Jot some ideas and goals down. Develop a relationship with your mentor and start asking them about career advice – not just work. A mentorship relationship does not have to be formal. Discussion topics with a mentor can include advice on work projects, advice on sticky work situations, career outlook, brainstorming professional roles relying on specific skillsets and more. 
Conclusion
Starting your career in digital marketing can be a daunting and overwhelming journey. Don't let that stop you from joining an industry that offers variety, excitement, and endless growth opportunities. Check out The complete guide to starting a career in digital marketing if you want to get everything you'll need for your journey. 
---
My name is Stacey Kaye and I'm a job search skills coach for college students and recent graduates. I help young adults navigate a successful search for an internship or job by teaching them networking and job search skills they will use for a lifetime.
I believe young adults should not have to navigate a job search on their own.
Find out more at CampusToCareer.net/
Ryan Carruthers is the Content Marketing Manager at Together Software, a company that builds software to help enterprise companies run effective mentorship programs within their organizations. Ryan was an Acadium apprentice and leveraged his apprenticeship experience to get a job at Together.
Top Marketing Webinars for Digital Marketers in 2023

By attending these webinars, you will have the opportunity to learn from industry leaders, gain insider knowledge, and stay ahead of the competition.

9 Types of Digital Marketing to Choose From in 2023

Digital marketing is a dynamic field that offers diverse career opportunities. From search engine optimization to social media marketing, there are many specializations to explore. Whether you're just starting out or looking to switch careers, this guide will help you find your ideal digital marketing niche.

Subscribe to our newsletter for digital marketing resources
Become a better marketer with our digital marketing resources and tips shared weekly in your inbox.

Build your marketing career for free or find marketing talent on any budget — fully remote.