Top nine Canadian influencers in marketing to follow right now
These influencers practice what they preach and have earned their followings online. Whether you're looking for role models to look up to, learn about how others reached success so you can do the same, or you just need some answers right now to a specific marketing question - these influencers can help.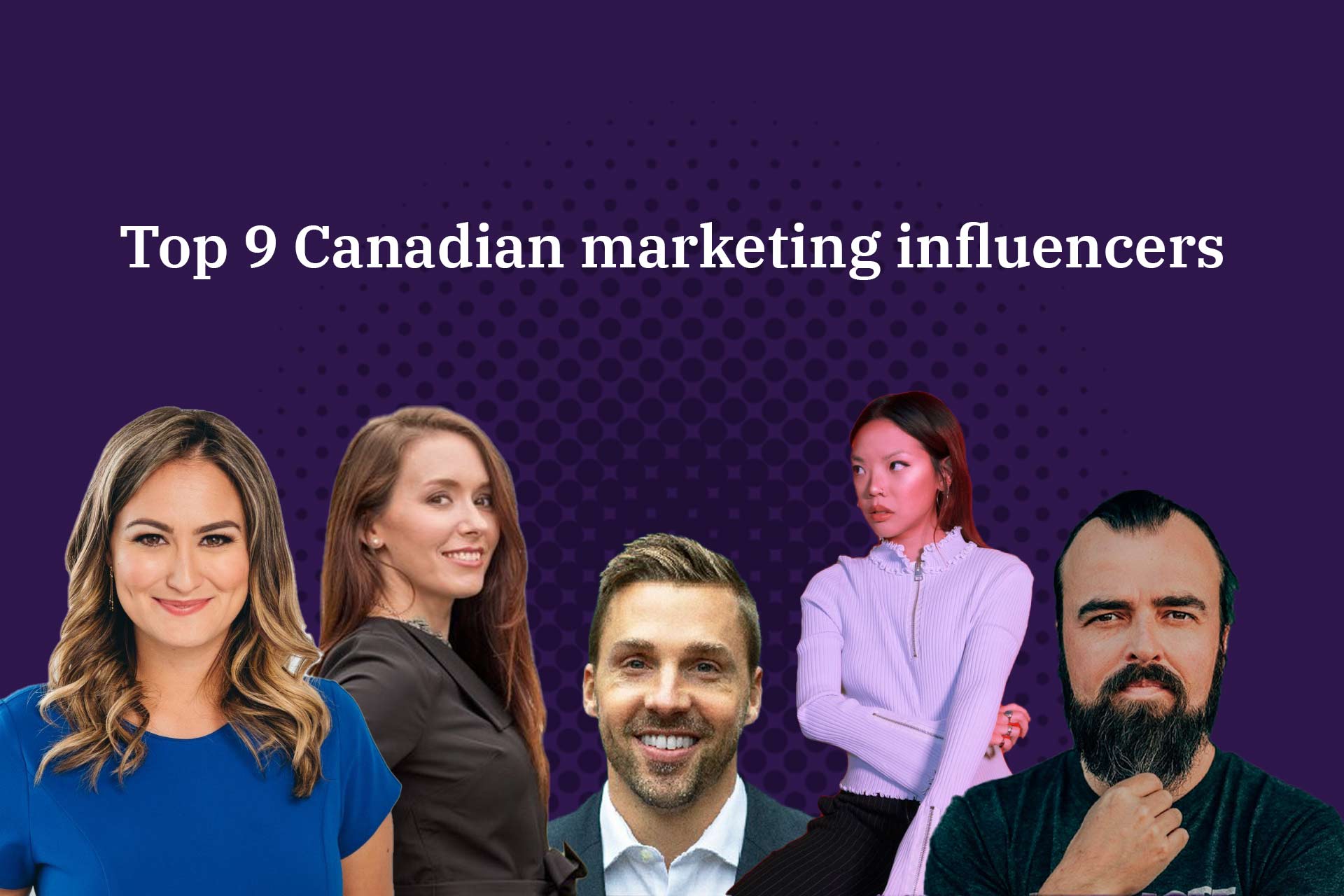 Who are the top Canadian influencers in marketing?
There are a lot of people that claim to be "gurus", or one of the top Canadian influencers in marketing. Because of this, it can be hard to find the people who are really adding value and building an audience based on quality content that is helpful rather than just fluff. If you're looking for those influencers who are adding value first to gain your trust in the digital marketing industry we've put together a list for you. 
These influencers practice what they preach and have earned their followings online. Whether you're looking for role models to look up to or learn about how others reached success so you can do the same – these influencers can help.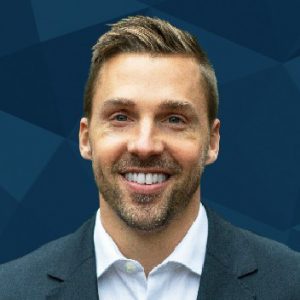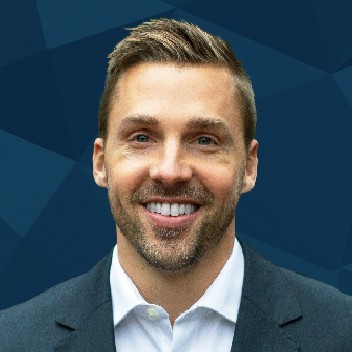 Adam Erhart – Vancouver BC
Adam Erhart is a digital marketing agency owner, consultant, and coach. He helps businesses and service professionals double (or triple) their leads, customers, and sales so they can grow their businesses quickly, predictably, and sustainably. Along with working closely with businesses he also creates a ton of valuable (and free) marketing content on his youtube channel, blog, and newsletter. 
Adam goes into detail on topics like social media marketing to give you actionable guides and how-tos that will give you an edge when building your own channels.
Whether you're looking for a high-level marketing strategy, or actionable tactics to implement, Adam's engaging content is definitely worth exploring. He has definitely earned his spot as one of the top Canadian influencers in digital marketing.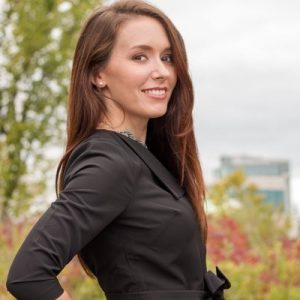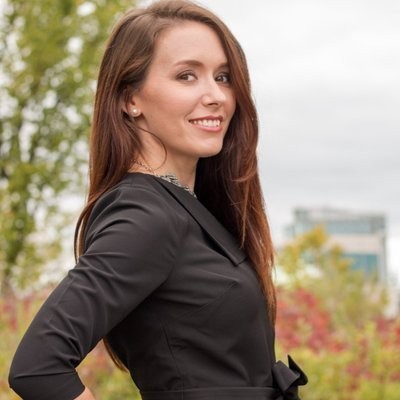 Erin Blaskie – Ottawa ON
Erin Blaskie is the Director of Marketing at Fellow.app, TEDx Speaker, Digital Marketing Instructor, and Startup / Founder Mentor. Needless to say, she wears a lot of hats. She's also a great storyteller. Her love for the internet started when her father handed her a Commodore 64 (something many of us are too young to remember) and she's been creating businesses, sharing her knowledge, and telling great stories ever since. 
When the Internet became widely available, Erin started an online journal on the platform Open Diary and began sharing her thoughts with the world. She hasn't stopped over-sharing since.  
In the fifteen years since starting her first online business, Erin has helped numerous businesses come online, establish their web presence, and create community. Erin's primary expertise is in creating solid systems and processes for businesses but she also leads clients to leverage the power of the Internet to nurture community, create culture, and inspire change. It's no surprise Erin is one of the top Canadian influencers.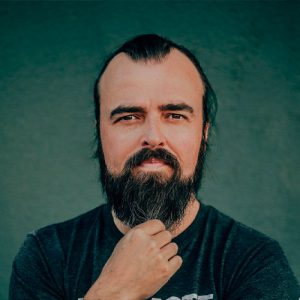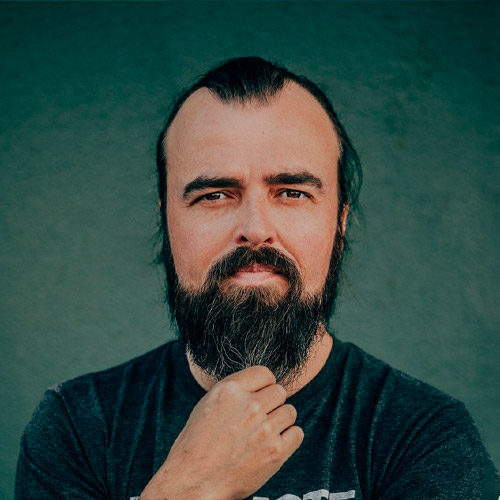 Scott Stratten – Toronto, ON
Scott Stratten is the President of Un-Marketing. He is an expert in Viral, Social, and Authentic Marketing which he calls Un-Marketing. He is one of the leading speakers/authors in the world when it comes to helping audiences embrace the age of disruption.
He has written six best-selling business books and was formerly a music industry marketer, national sales training manager, and a Professor at the Sheridan College School of Business.
He ran one of the most successful viral video agencies in the world for nearly a decade before solely focusing on speaking at events for large companies like 3M, PepsiCo, Walmart, Adobe, IBM, and  Microsoft to only name a few.
He was inducted into the speaker's hall of fame in July 2018. So, naturally, he has earned his title as a top Canadian influencers.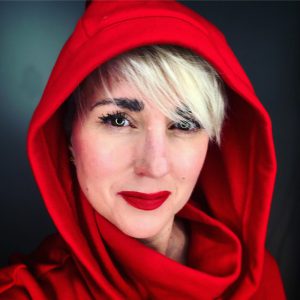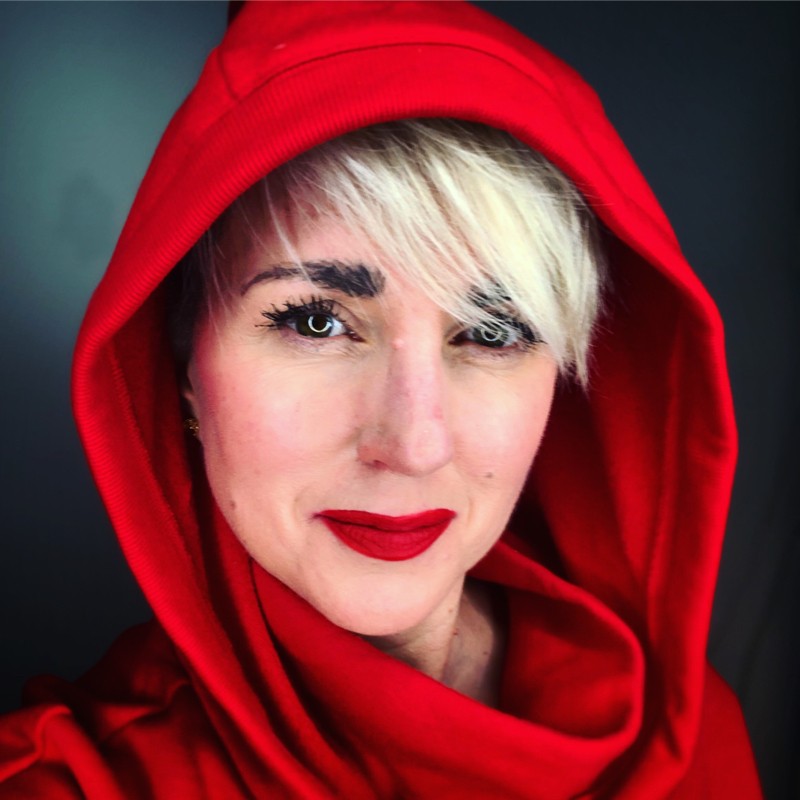 Tara Hunt – Toronto, ON
Tara Hunt is the CEO of Truly Inc. and a digital marketing "native" (meaning she's been working in digital since 1992, not that she's a millennial) with over 19 years of experience, the author of one of the first books on how the social web is changing business, and a professional public speaker. She has also created and executed proven digital and social strategies across multiple industries. 
Her content is fun, engaging, and valuable for someone just getting started in digital marketing as well as seasoned marketers. 
Check out her youtube channel, blog, and Twitter to keep up to date with what Tara is doing.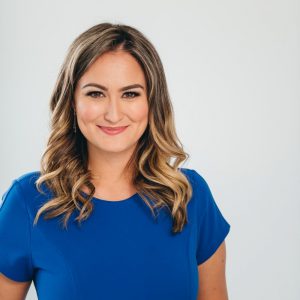 Sarah Stockdale – Toronto, ON
Sarah Stockdale is the Founder of Growclass, Canada's first Growth Marketing Training Program. She's also the author of We Need To Talk About This, a popular blog and newsletter for millennial women. When not growing her company and writing for her blog, she's speaking and teaching at universities, colleges, and conferences across Canada including a TEDx conference at Wilfrid Laurier University. She's also been featured as a tech expert on The CBC and CTV.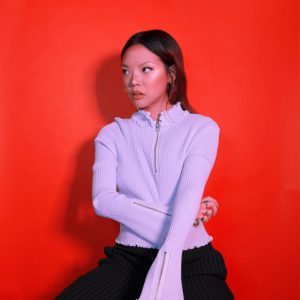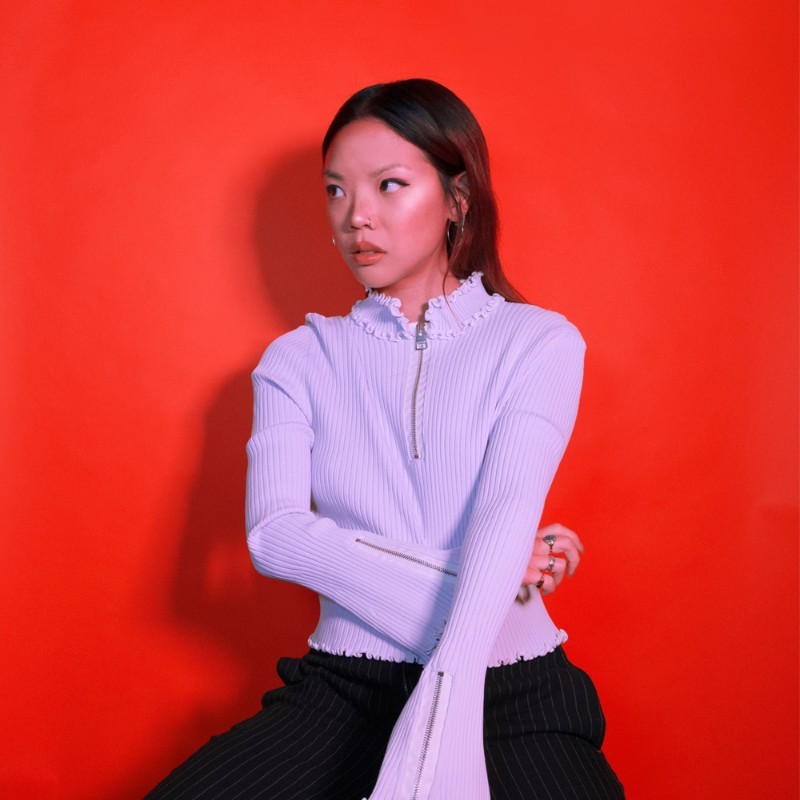 Dani Roche – Toronto ON
Dani Roche has a Neopets tattoo to commemorate 15 years of navigating online spaces. A product of the internet age, she combines a multi-disciplinary design background with a drive for digital strategy to create thoughtful and engaging output that spans print, brand identity, and holistic marketing campaigns.
Her empathy, forward-thinkingness, and an acute understanding of digital communities have garnered her a spot on the prestigious Forbes Under 30 List (Marketing & Advertising 2019), as well as recognition from Marketing Magazine as a leader in Canadian marketing, and by Applied Arts Magazine as a design industry disruptor.
Dani has also been profiled internationally by Vogue, Fashionista.com, Coveteur, Refinery29, and HYPEBAE.
She currently works as the owner + founder of the female-driven digital studio Kastor & Pollux, the creative director of cult outerwear brand Biannual, the co-founder of the online educational platform SCHOOL, and a design professor at Sheridan College. Her unique style combined with extensive experience lands her as a top Canadian influencer in the marketing space.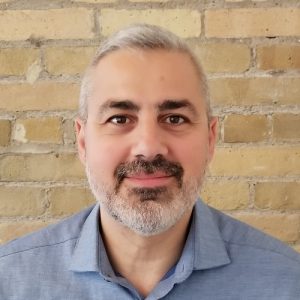 Sam Fiorella – Toronto, ON
Sam Fiorella is an author, entrepreneur, marketer, and mental health advocate. He's a Partner & CMO at Sensei Marketing Inc., a consulting and technology firm focused on aiding global companies to grow their business value through improved customer experiences. Co-author of Influence Marketing: How To Create, Manage, and Measure Brand Influencers in Social Media.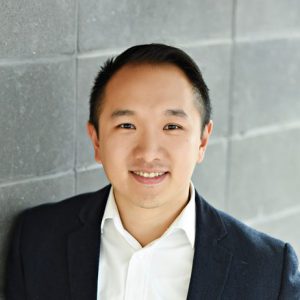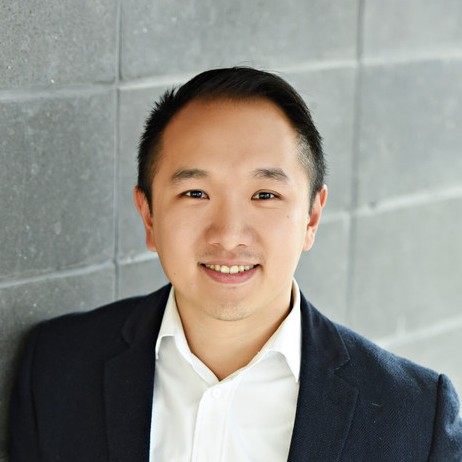 Richard Wong – Toronto, ON
Richard Wong is a classically-trained marketer with 10+ years of building brands and companies, including 5+ years of scaling startups.
He works with marketing teams to help them tell their stories and build their businesses on LinkedIn and through LinkedIn's marketing solutions products.
In his spare time, he teaches digital marketing—from Analytics, Digital Advertising, and Content Marketing—to current and aspiring marketers who want to understand how to build a company's presence online and drive measurable business impact.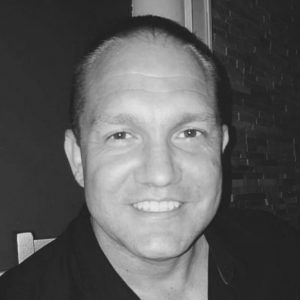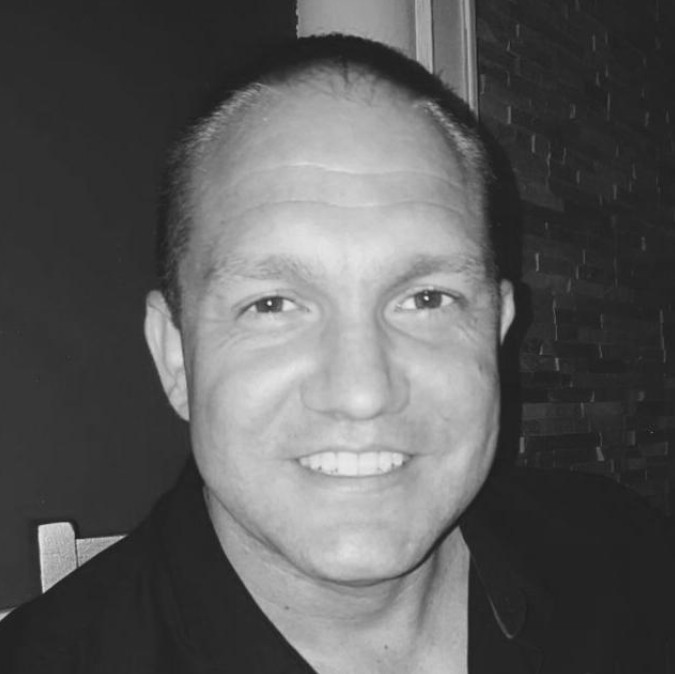 Jason Gordon – Toronto, ON
Jason Gordon is the founder and CEO of Strong Digital, a white label marketing agency. He is an entrepreneur, innovator with technology and AI data, breaking new ground for digital marketing agencies with modern marketing practices driving organic traffic results unseen in the industry. Needless to say, he knows his stuff when it comes to website optimization and modern digital marketing.
Just a few of the talented Canadians in our backyard
We're proud to have some of the top Canadian influencers in our Nation's Capital, Ottawa, which is also where our headquarters are located. If you're looking for an opportunity to test out your knowledge of digital marketing in the real world Acadium has made it possible for you to connect with businesses that need your help.
By creating a profile on Acadium for free you have access to hundreds of potential mentors with real-life marketing projects for you to work on. Learn more about our remote digital apprenticeships and put your knowledge into action.
Ryan Carruthers is the Content Marketing Manager at Together Software, a company that builds software to help enterprise companies run effective mentorship programs within their organizations. Ryan was an Acadium apprentice and leveraged his apprenticeship experience to get a job at Together.
9 Types of Digital Marketing to Choose From in 2023

Digital marketing is a dynamic field that offers diverse career opportunities. From search engine optimization to social media marketing, there are many specializations to explore. Whether you're just starting out or looking to switch careers, this guide will help you find your ideal digital marketing niche.

Meet Acadium Plus: The Program to Help You Secure the Right Marketing Role

Take your digital marketing career to the next level with Acadium Plus. Whether you're a total novice, or you've already completed an Acadium apprenticeship, Acadium Plus will make sure you're fully equipped to get out there and land your dream digital marketing job.

Subscribe to our newsletter for digital marketing resources
Become a better marketer with our digital marketing resources and tips shared weekly in your inbox.

Build your marketing career for free or find marketing talent on any budget — fully remote.