We've Updated your Discovery Feed and Profile Design
We've given profiles a facelift and updated the discovery feed. Learn about the changes and how they affect your Acadium experience!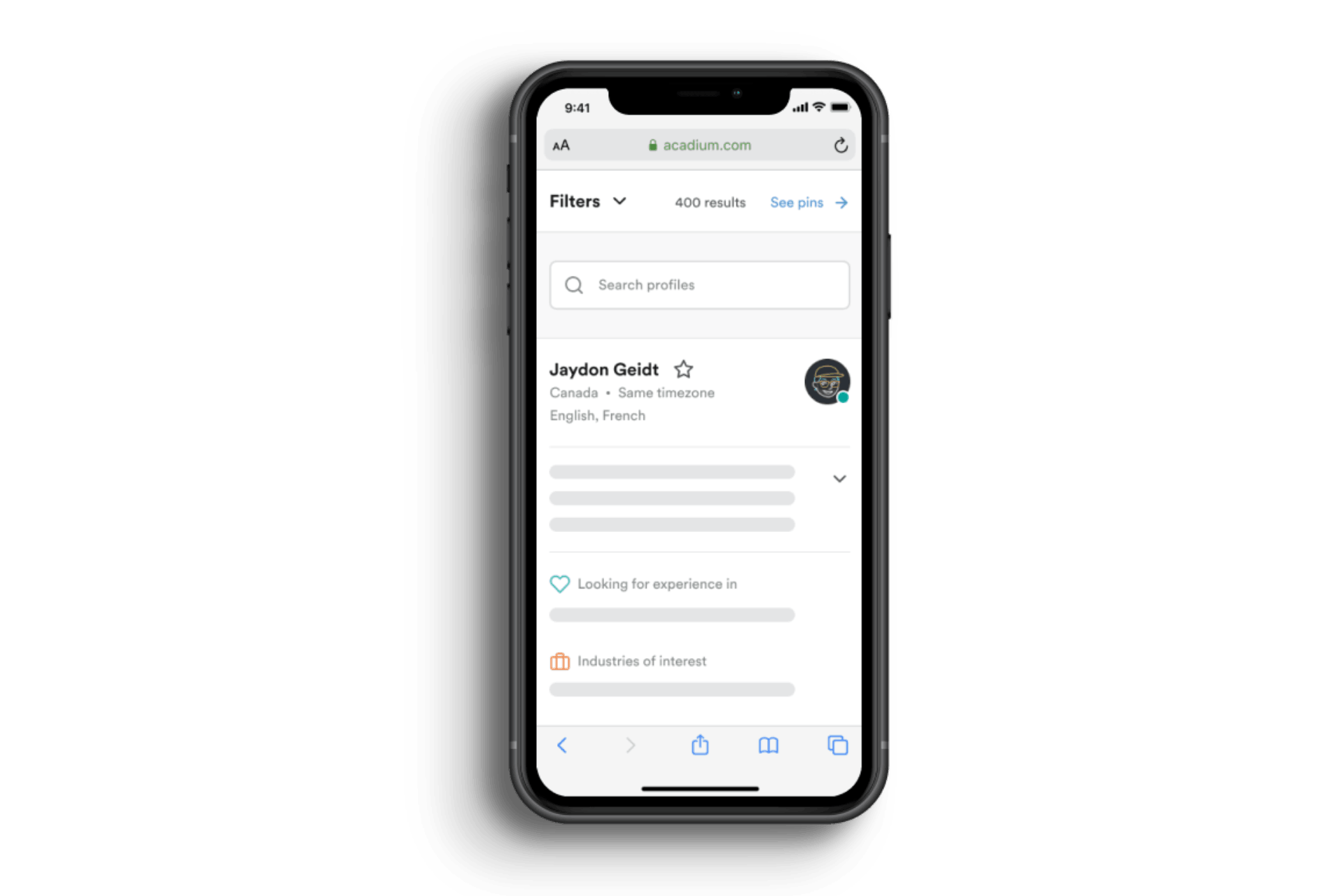 New Discovery Feed
The discovery feed has gotten a major facelift, moving from a single apprentice/mentor view to a list view.
Several users voiced their concerns about the move to a single profile view, saying that it made it harder to make informed decisions on who to connect with. Switching to a list view enables users to compare apprentices and mentors and make better decisions on who to connect with. It also still allows users to save candidates for later viewing.
We're continuing to work on this page and plan to add more information to the candidate cards and offer new ways to connect outside of a chat request.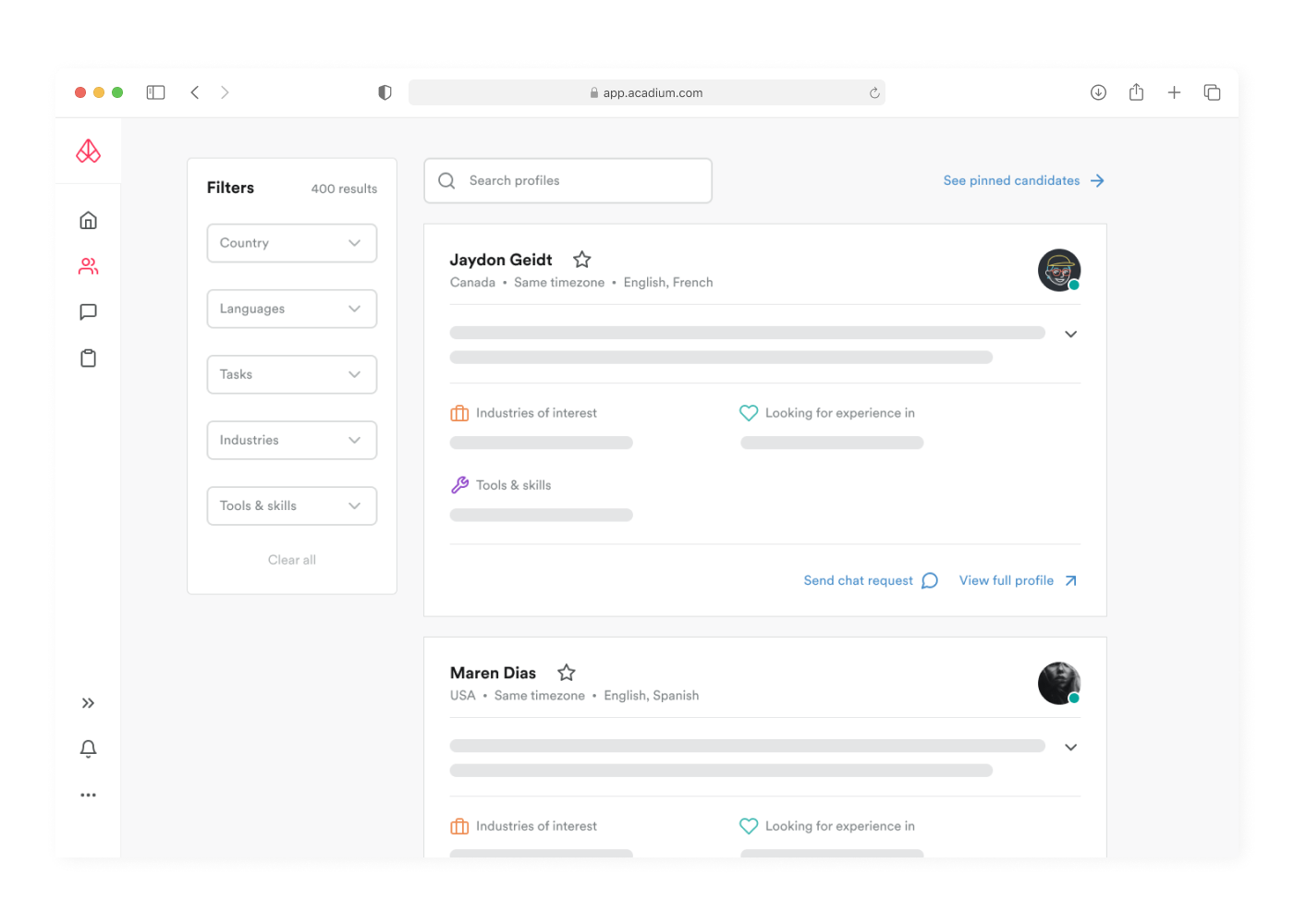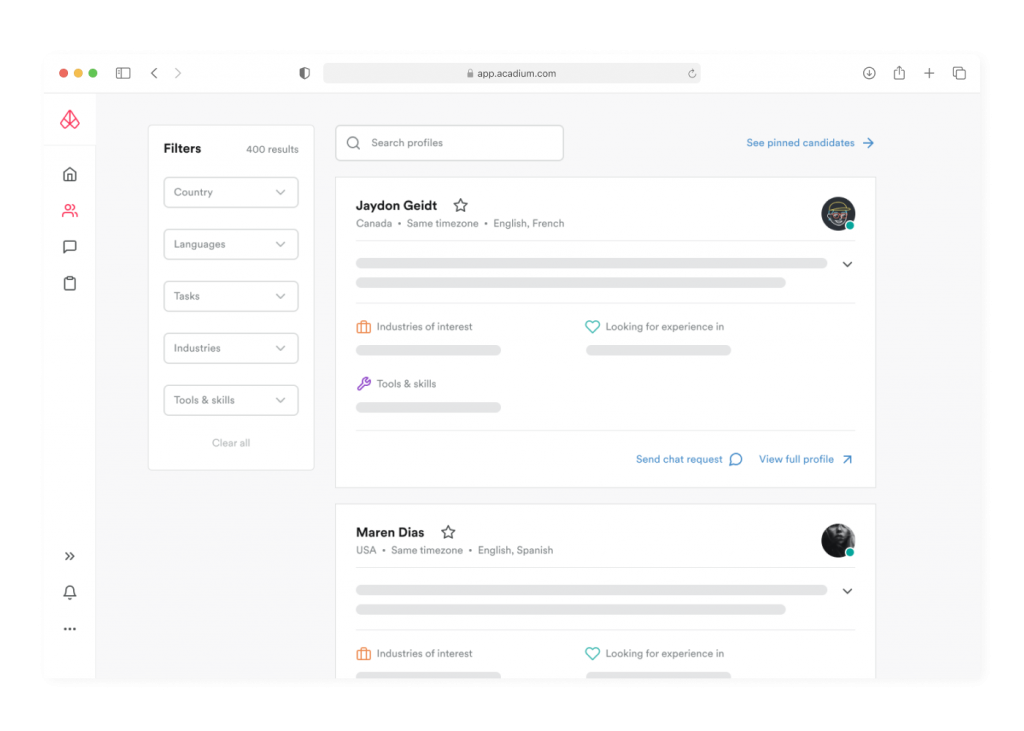 New Profile Designs
Profiles also have a new look!
We're motivated by the incredible diversity of our mentors and apprentices and wanted to build a more modular profile that could be tailored to your skills, interests, past work, and past education.
Profiles are now broken into modules that can be filled out independently and at your own pace.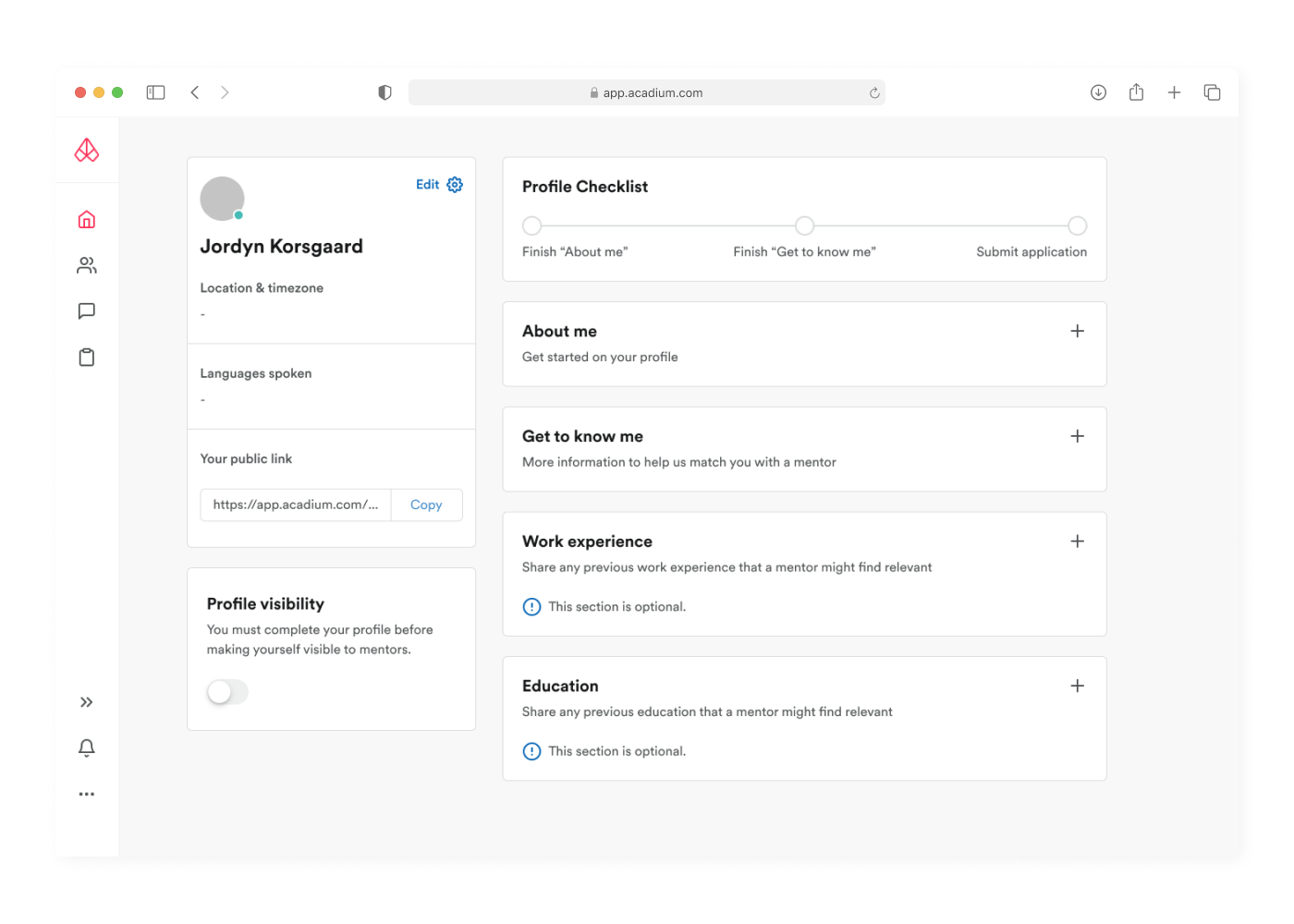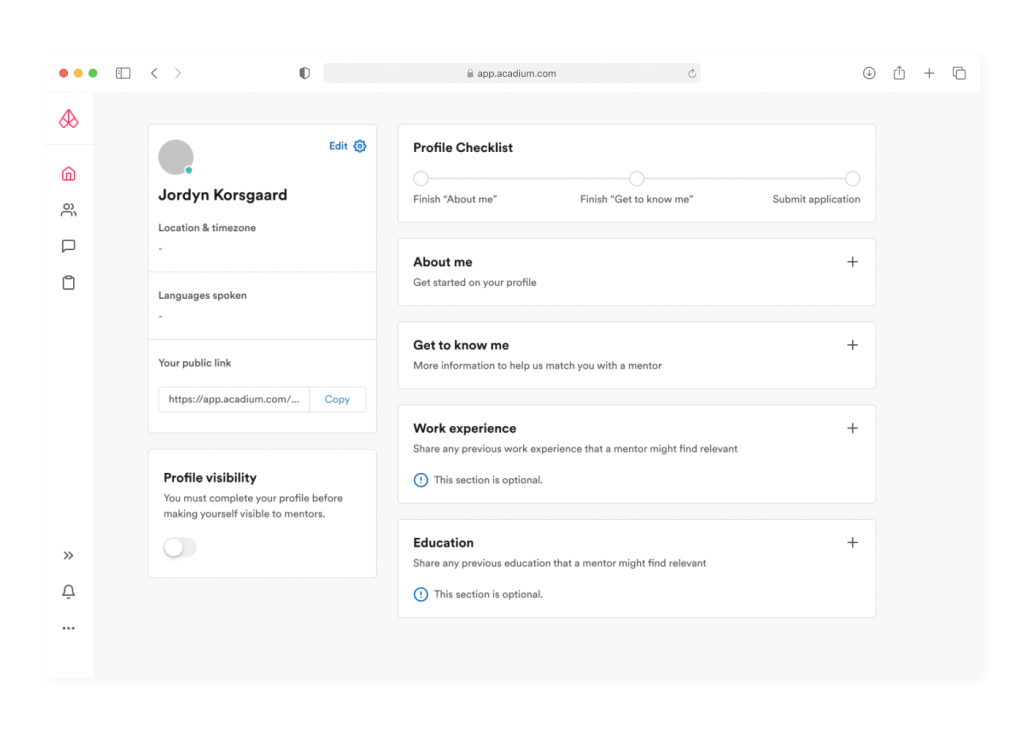 New apprentices will also see a significantly shorter onboarding experience and will be able to engage with our courses and content before being accepted to the marketplace.
All users are also now able to share their profiles externally. Think of it as an always evolving resume or portfolio.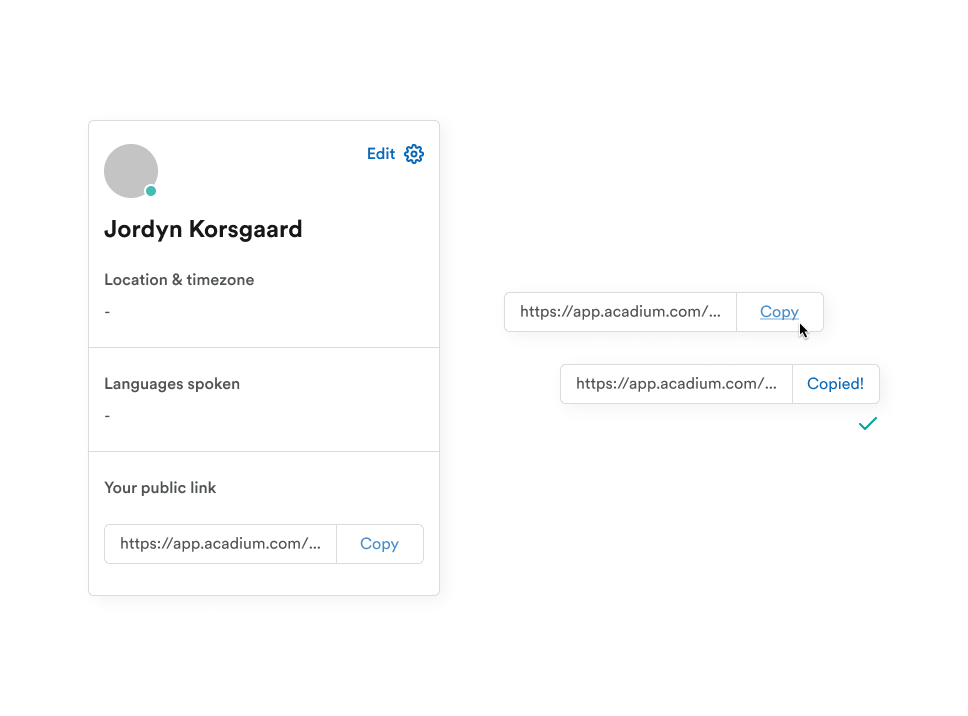 We're excited to share these changes with you and we hope they improve your experience on Acadium. Stay tuned to the Acadium Blog for more updates.
Your Guide to Starting Affiliate Marketing with No Money

Affiliate marketing lets you make money anywhere, anytime while promoting a product or service that worked out for you. Interested? Read on to learn how affiliate marketing can boost your career and help you earn more.

Announcing: Vetted Match, the Faster and Easier Way to Get a Marketing Apprentice

With vetted match, you can get a marketing apprentice in half the time it used to take. Read on to see what "vetted match" is, how it works, and how to get started today.

Subscribe to our newsletter for digital marketing resources
Become a better marketer with our digital marketing resources and tips shared weekly in your inbox.

Build your marketing career for free or find marketing talent on any budget — fully remote.