We've Updated your Discovery Feed and Profile Design
We've given profiles a facelift and updated the discovery feed. Learn about the changes and how they affect your Acadium experience!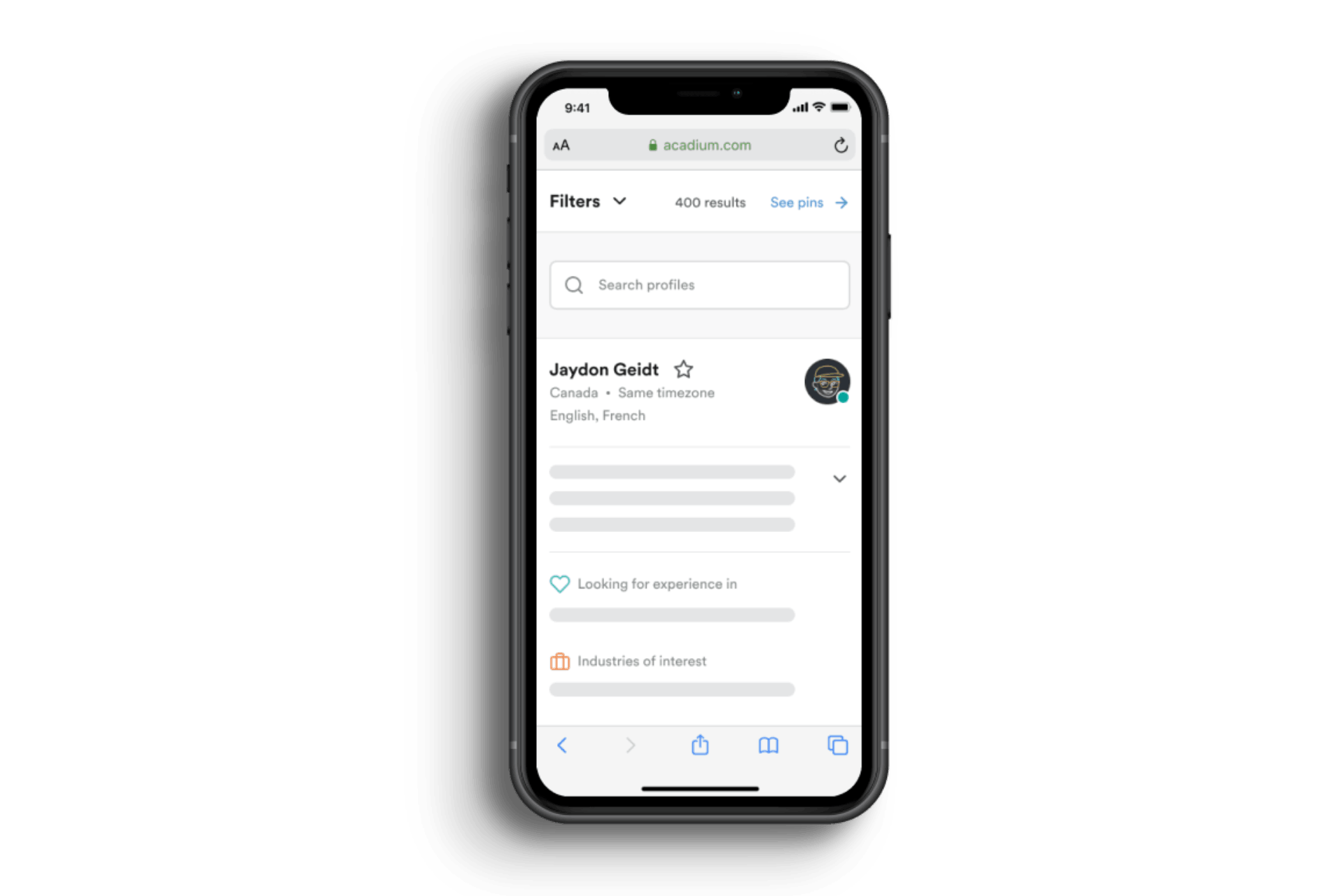 New Discovery Feed
The discovery feed has gotten a major facelift, moving from a single apprentice/mentor view to a list view.
Several users voiced their concerns about the move to a single profile view, saying that it made it harder to make informed decisions on who to connect with. Switching to a list view enables users to compare apprentices and mentors and make better decisions on who to connect with. It also still allows users to save candidates for later viewing.
We're continuing to work on this page and plan to add more information to the candidate cards and offer new ways to connect outside of a chat request.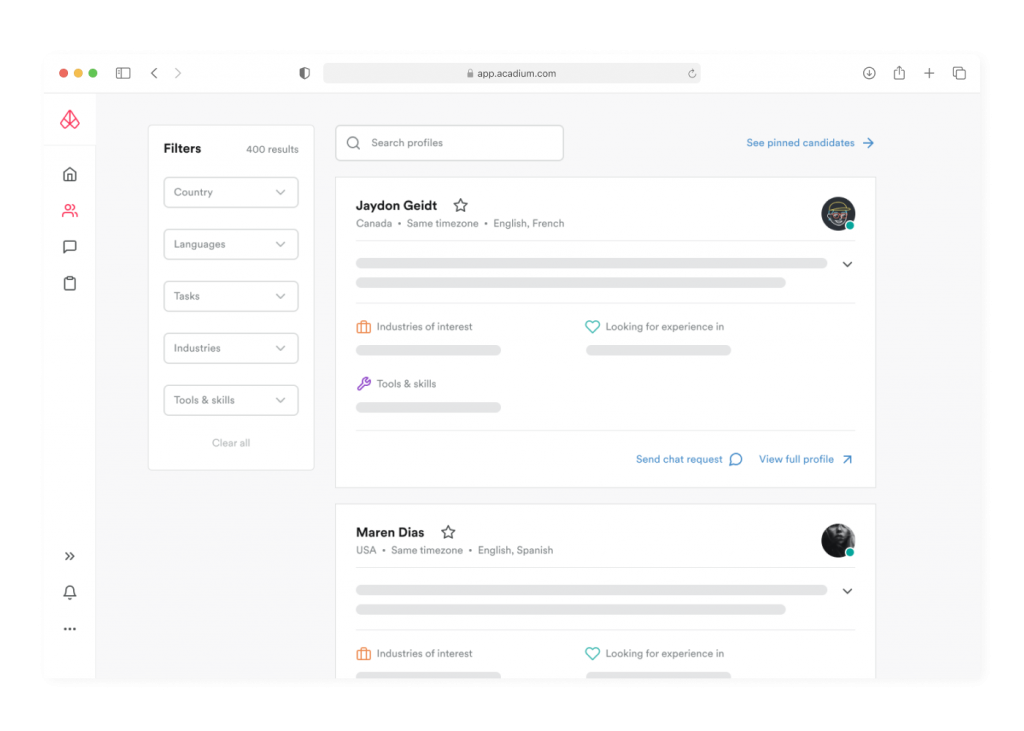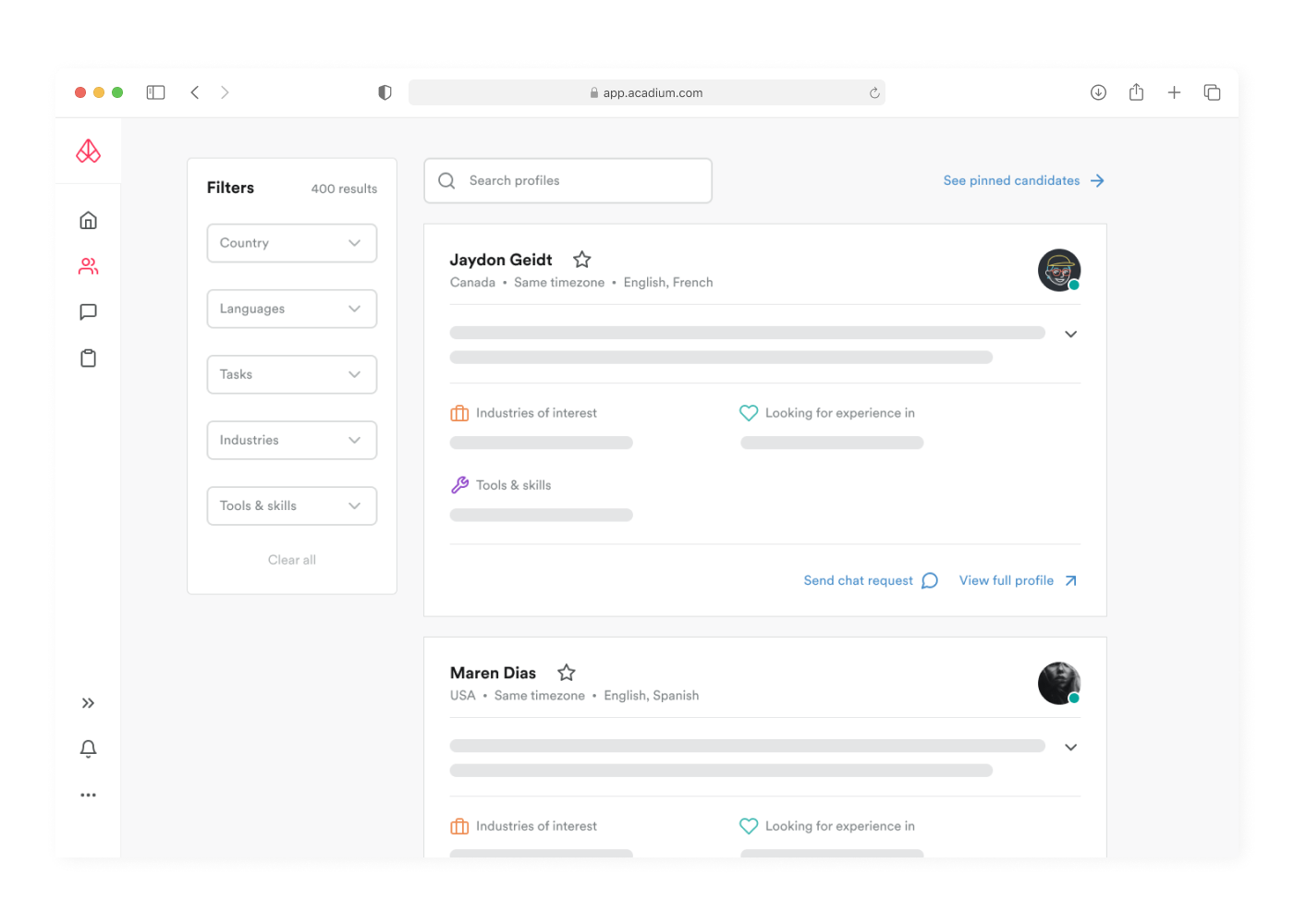 New Profile Designs
Profiles also have a new look!
We're motivated by the incredible diversity of our mentors and apprentices and wanted to build a more modular profile that could be tailored to your skills, interests, past work, and past education.
Profiles are now broken into modules that can be filled out independently and at your own pace.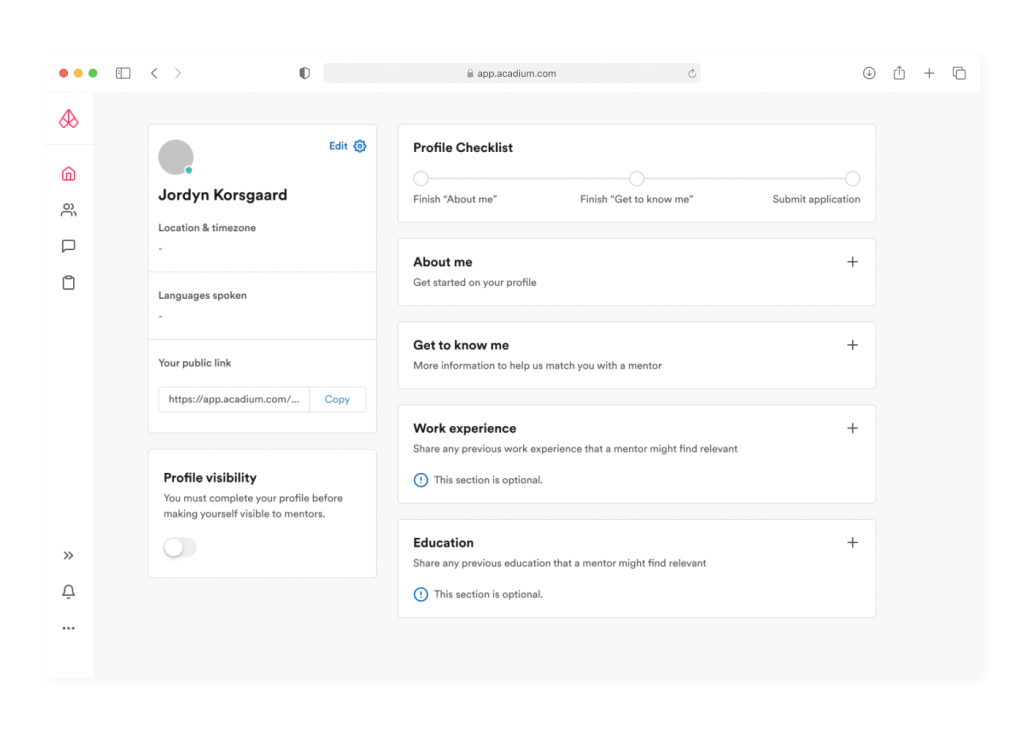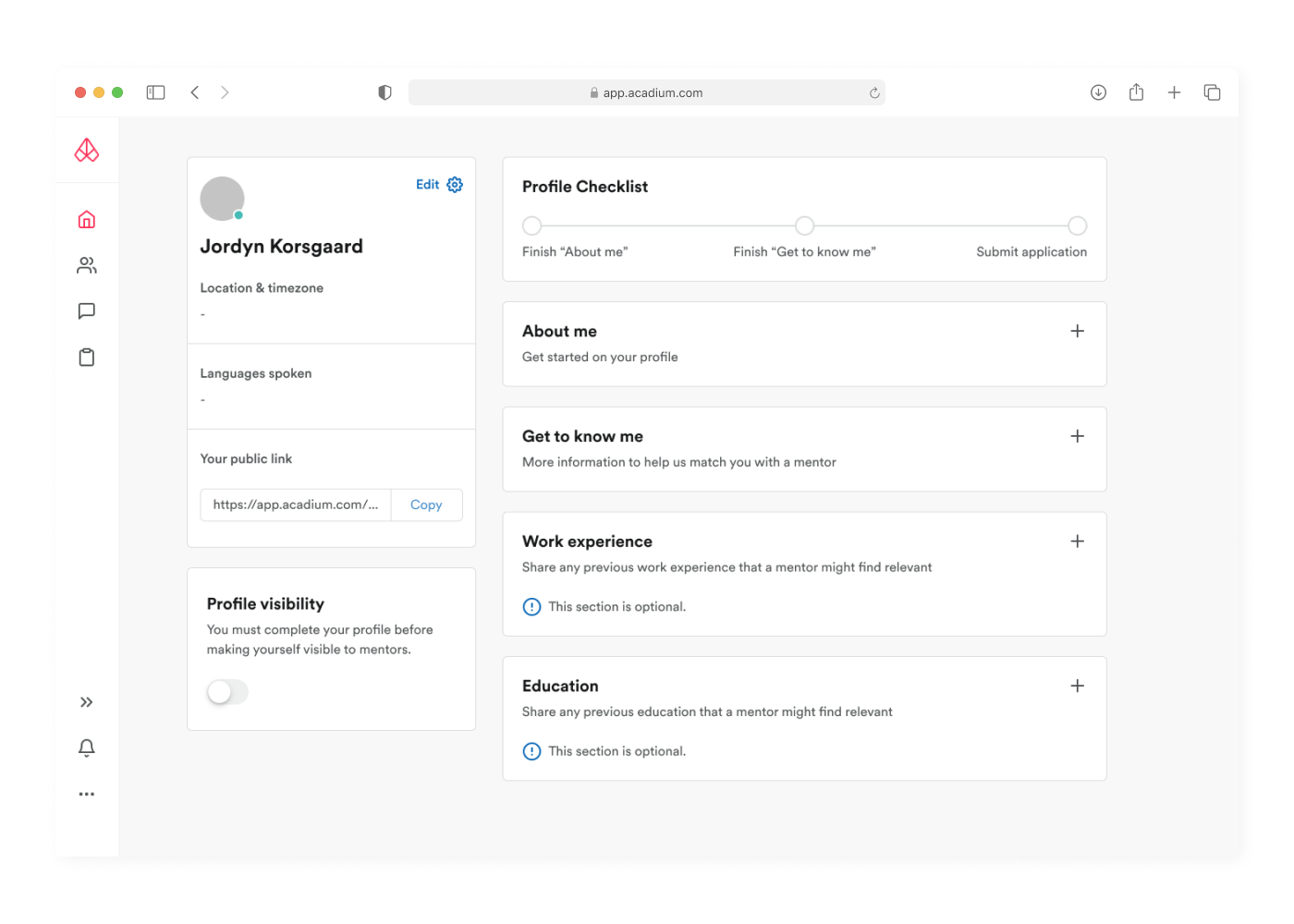 New apprentices will also see a significantly shorter onboarding experience and will be able to engage with our courses and content before being accepted to the marketplace.
All users are also now able to share their profiles externally. Think of it as an always evolving resume or portfolio.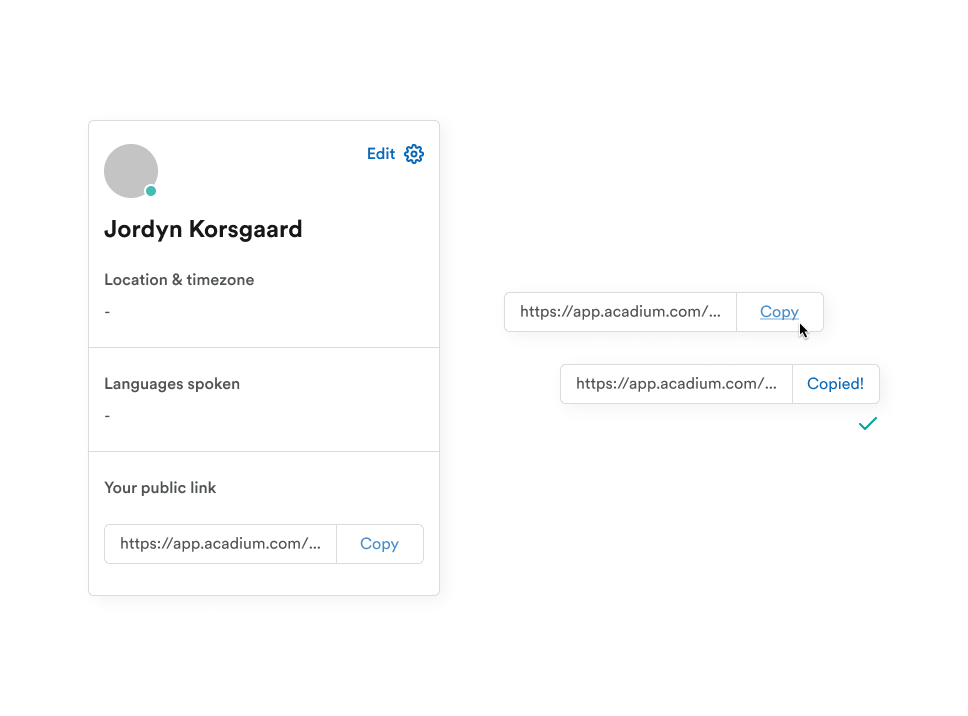 We're excited to share these changes with you and we hope they improve your experience on Acadium. Stay tuned to the Acadium Blog for more updates.
Top five businesses ready to give you digital marketing experience

As the seasons change we're seeing more and more businesses joining Acadium to connect with ambitious professionals who are eager to help them grow their businesses so they're ready for the new year. We're excited to highlight just a few of the awesome opportunities we've seen this week to help you find your next mentor!

Top nine Canadian marketing influencers to follow right now

These influencers practice what they preach and have earned their followings online. Whether you're looking for role models to look up to, learn about how others reached success so you can do the same, or you just need some answers right now to a specific marketing question - these influencers can help. 
Get the latest from Acadium, straight to your inbox
Try it out, you can unsubscribe with one click.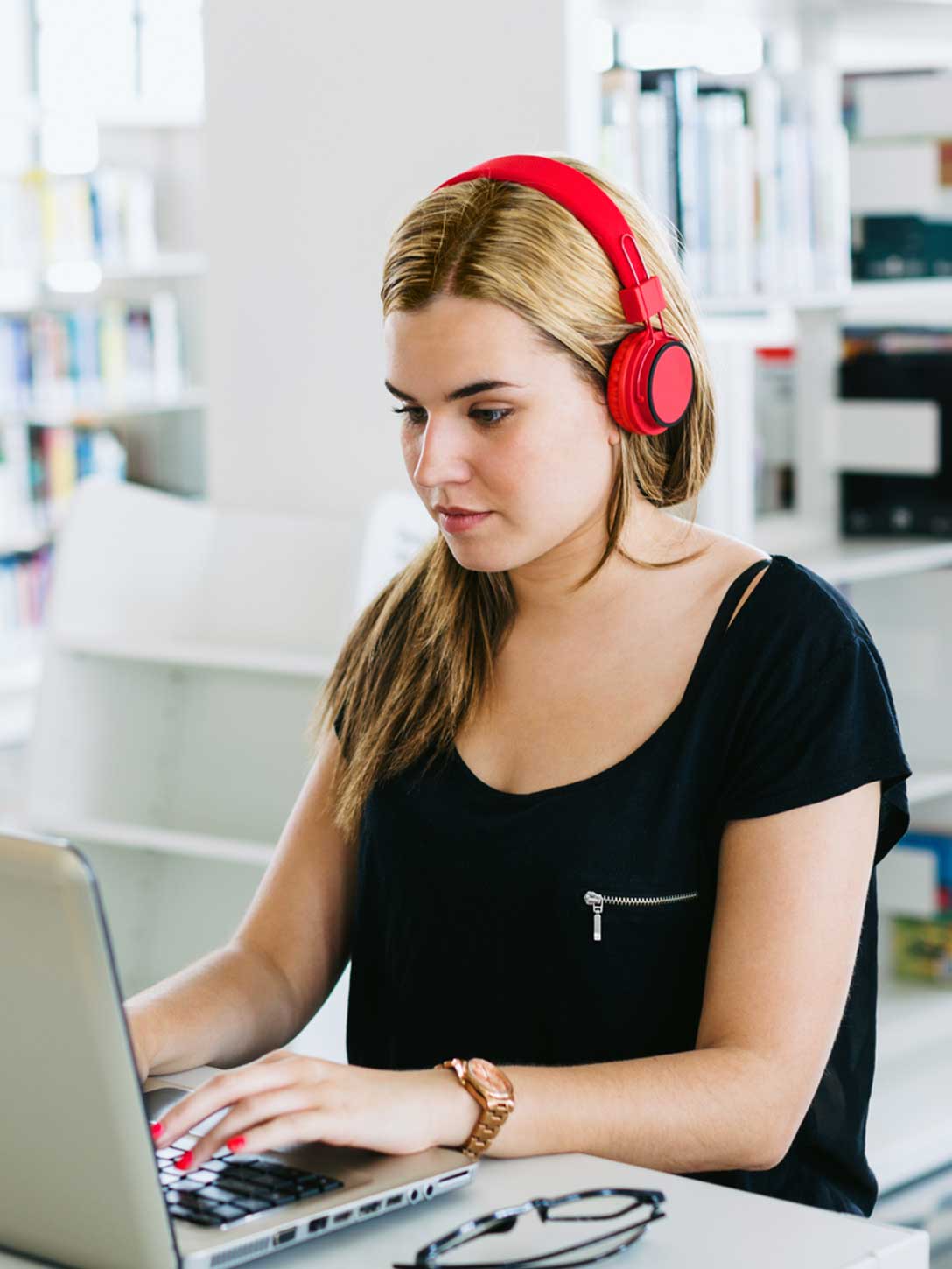 Get started with your remote apprenticeship today