Working from Home: 11 Ways to Stop Procrastinating
It's easier to procrastinate when you don't have the hustle and bustle of office life going on around you. There are so many distractions—Netflix, a snack, that spice rack that needs to be reorganized, and possibly children—that can all be new challenges to productivity.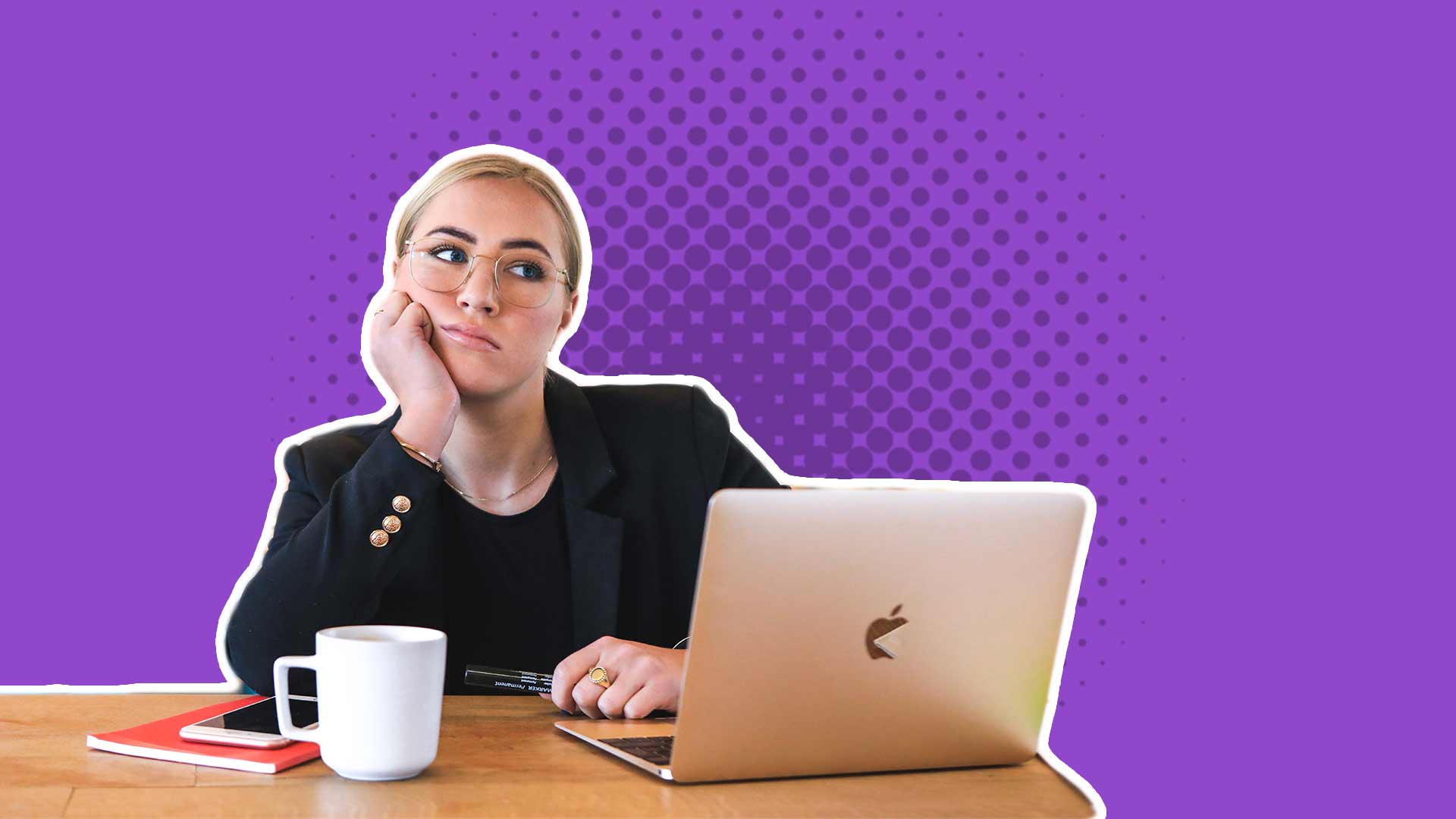 Wondering how to stop procrastinating? Working from home can be awesome, but fighting procrastination can be really hard. Balancing the two is key during these uncertain times. There are plenty of benefits to working from home, like: 
saving time not having to commute;

flexibility in your work schedule;

saving money on expenses like eating out; and

being able to work in comfy clothes all day! 
In fact, when IBM did a study they found that 54% of respondents stated they want to shift to work from home indefinitely. If you started working from home during the early days of the pandemic, you may feel similar to those in the study. But like anything, there are also drawbacks to working from home:
you may not have a designated space for work;

there are more distractions at home;

you may miss your coworkers;

you may feel fatigued by all the video calls; and

Procrastination

!
It's easier to procrastinate when you don't have the hustle and bustle of office life going on around you. There are so many distractions—Netflix, a snack, that spice rack that needs to be reorganized, and possibly children—that can all be new challenges to productivity. 
Procrastination is a challenge we all face, but we promise that there are healthy and productive ways to get past it. Read on to find out where procrastination comes from and how to overcome it.
We want to help you become your best self as you adjust to the new normal of remote work!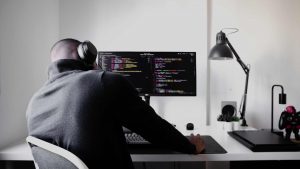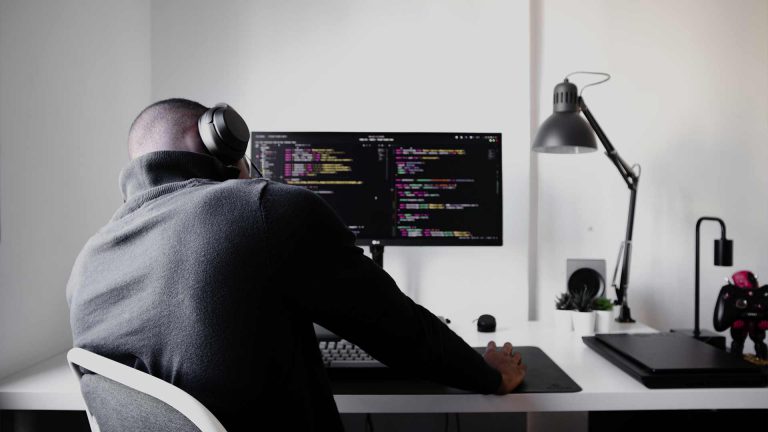 The mental battle of how stop procrastinating

First things first, you are not a procrastinator. You may find it hard to tackle big projects occasionally, but don't identify with the negative connotation of procrastination. The first step to overcoming procrastination is changing your mindset.
In a Forbes article on overcoming procrastination, they suggest that "Instead of kicking yourself when you procrastinate, being kinder [to yourself] helps you bounce back quicker." 
The next step is to identify what is causing procrastination. It's probably not the work itself that is causing you to procrastinate, but subtle negative feelings that the work is producing in you. The New York Times says, "Procrastination isn't about avoiding work; it's about avoiding negative emotions."
Getting to the root of why you can't seem to stop avoiding a certain project is important to get past it. Ask yourself:
What negative emotions am I avoiding by procrastinating?

What about this project is making it hard to get to work?

Is there uncertainty about how to get started? 

Do I have everything I need?

What am I doing to avoid this right now?
Asking yourself these questions will help you take a step back and look at your behaviour with a more objective lens.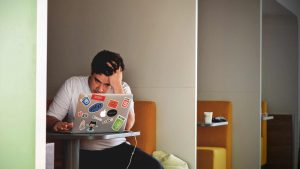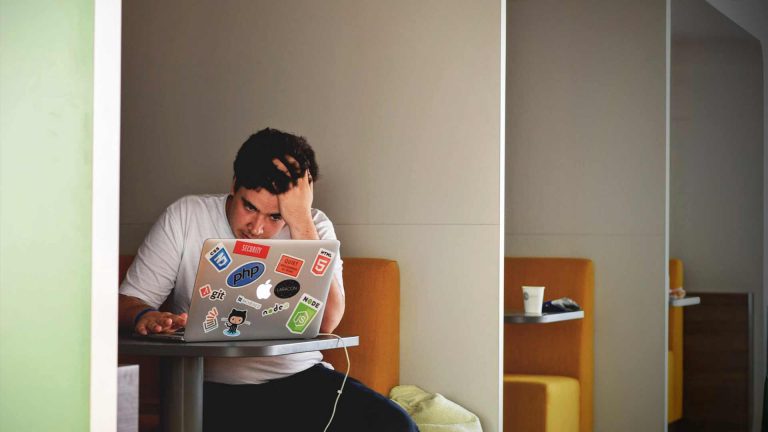 Five reasons you're procrastinating and how to solve them
One of our Ambassadors, Hava Mansouri, has identified five reasons why you may be procrastinating, as well as some solutions to each of them. Can you relate to any of these?:
You despise the task.

Solution: Monitor negative self-talk and analyze it. Consider the value of the work you despise. What are some of the positive reasons why you need to do the task?

Try this tactic: The 10-minute promise. Tell yourself that you'll only do this task for 10 minutes. If it really bothers you as much as you thought it would, then you can stop doing it. But that's not usually the case. If you go for 10 minutes, you can go for longer.

You lack the confidence to accomplish the task. 

Solution: Limit your negative self-talk and show yourself some compassion. Self-compassion also includes acknowledging small victories, like getting started. A good way to gain confidence is to build your skillset.

Take some time to learn

and do some research around your project if you are unclear about it so you gain a better understanding of what you need to do. Having clarity around your projects is key to accomplishing them.

You are distracted

Solution: Create an ideal working environment, stop checking your emails! It's not actually productive. Put your phone in another room, or very far from you. You can check social media later. If other tasks come to mind, jot them down on a to-do list. Tell yourself you'll do it later.

You are overwhelmed

Solution: Write a list titled, "How I'll know I'm done." This will make you break down the task into smaller, and manageable pieces. Set personal deadlines before the official deadline, and tell someone about it so they hold you accountable. Take care of yourself, you can do this!

You are creatively blocked

If you can't seem to come up with the perfect idea for a project or task that takes some creativity you can try these. Change your workspace, sit at a different spot, work outside, or just go for a walk. If you can't go outside due to COVID-19 restrictions, you can even just re-decorate. Procrastinators that are creatively blocked often suffer from perfectionism! Give yourself permission to have an

imperfect first draft

. If you have time and energy then you can work on making it better.
Use momentum builders to kickstart the task. This could be setting a very short deadline on an easy task. Completing that task will remind you of how satisfying completing tasks can be. You can also dress up a little, just as you would in the office or in class. This will make you feel like you're in public again, surrounded by people.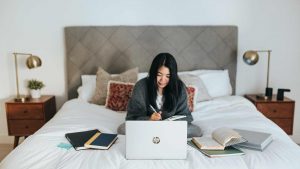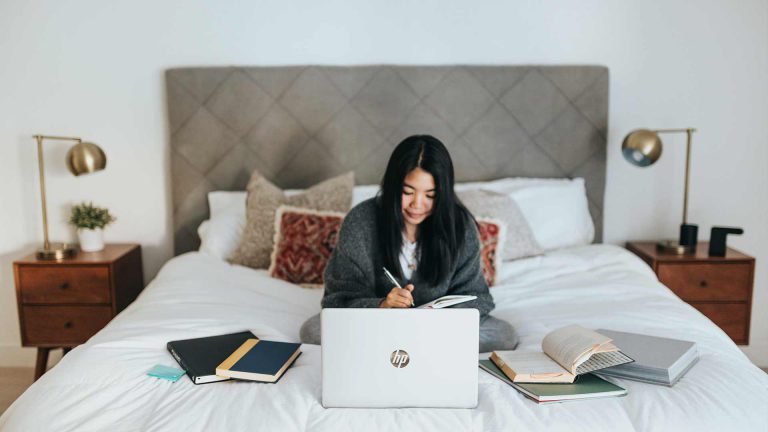 Six ways to stop procrastinating while working from home
Having a system in place to overcome procrastination is key to not feeling stuck. Here are five steps to move past feeling negative or unmotivated:
Step 1: Set up your list the night before and prioritize it
In an article by Mind Tools, they mention that you should tackle tasks as soon as they arise so that you don't have to dread starting it. I wouldn't suggest jumping between tasks if you've already started one because you run the risk of getting scattered..
Gaining momentum, however, is helpful in getting unstuck. The famous writer Ernest Hemmingway gave the advice to "always stop for the day while you still know what will happen next." 
Step 2: Do the hardest things first
You've got your prioritized list of tasks and you've started the most important ones to gain some momentum. Now, if you're just starting your day it's key to do the hardest task first. Also called "eating the frog", this way you'll get over the thing you're dreading most, and then the rest of your day will have less challenging things to look forward to. 
Step 3:  If you can, spend as little time as possible on email in the morning
Working from home means email, Slack, Microsoft Teams, or whatever other communication tools you use. That being said, it can be easy to start your day by going through all of your emails and wanting to clear your inbox.
It's important to stay connected and up to speed, but depending on the size of your inbox this activity can quickly suck up the most productive hours of the day. Instead, follow the prioritized list you made the day before and start working your way through that. Then, when your energy levels are lower later in the day, you can address your inbox.
Step 4: Don't multitask
Trying to do everything all at once is a recipe for procrastination. You will get overwhelmed and not maintain focus on any given task. Leave the multitasking to jugglers. There is plenty of research being done that states that peak performance is achieved not through juggling all your to-dos but by focusing on one task at a time. 
Step 5: Reward yourself and plan breaks
Don't beat yourself up for taking a short break. Glassdoor states in their article on productivity that, "Although high productivity is often rewarded, being sustainable with your work output is just as important. Taking multiple breaks throughout the workday can help you regain your focus and build up your momentum."
Plowing through everything you need to do can be draining. Instead, focus on one task at a time and take natural breaks between tasks to shift your mindset. When you're working from home you have a more flexible schedule than a one-hour lunch at the same time every day. If you need to go on a short walk to shift gears, you can do that.
Step 6: Be consistent 
The best way to stop procrastinating is to be consistent. Having a plan for each day and sticking to it will keep your mind from having to adjust to constant changes. You have a finite amount of energy each day, don't waste it on trying to figure out what to do. Make a plan, have a structure to your day, and stick to it.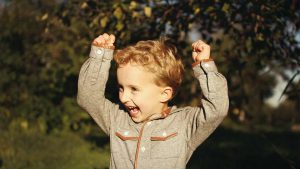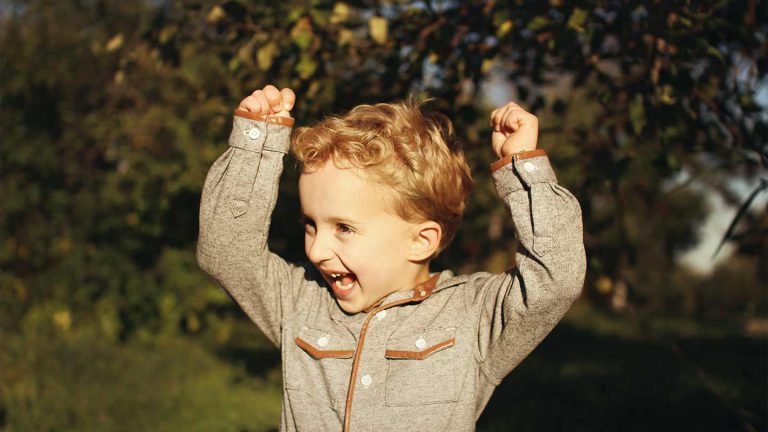 Now you know how to stop procrastinating

Working from home can be amazing. But it can also be filled with distractions that you wouldn't have working at an office. This can lead to avoiding your to-do list by completing small tasks around your living space.
By introducing these strategies into your productivity toolbox you'll show yourself more compassion when you lack motivation. You'll also find it easier to bounce back from the negative emotions that are holding you back from a productive day. Now get out there and start checking off tasks on your to-do list!
---
Where to find even more opportunities to gain hands-on experience
One of the best ways to overcome procrastination is getting hands-on experience! There are hundreds of businesses ready to mentor you and give you real-world experience in digital marketing.
If you want to build the in-demand skills necessary for today's market learn more about Acadium digital apprenticeships. Create a profile to begin matching with mentors. Sign up for our newsletter below to stay up to date on the latest opportunities. 
Ryan Carruthers is the Content Marketing Manager at Together Software, a company that builds software to help enterprise companies run effective mentorship programs within their organizations. Ryan was an Acadium apprentice and leveraged his apprenticeship experience to get a job at Together.
Career Prep, News, Remote Work

Ryan Hoover's advice for those starting out in their careers

"That's what is exciting about Acadium. You're getting an opportunity to get hands-on experience doing actual work with people who are actually doing the job today."

Protected: How to Find Your Next Remote Candidate

In this article, we look at how to identify candidates suitable for remote work, where you can source those candidates, and how to go about onboarding them to your team. 

Subscribe to our newsletter for digital marketing resources
Become a better marketer with our digital marketing resources and tips shared weekly in your inbox.

Build your marketing career for free or find marketing talent on any budget — fully remote.