How Working with Apprentices Doubled My Business (and How You Can Do the Same)
Business owner Vicky Etherington had misgivings—and a bad experience—about delegating. But since working with apprentices through Acadium, her business has doubled. "Working with apprentices has undoubtedly had a huge part to play in that," she says. "They've enabled me to remove myself from the smaller tasks in my business that were keeping me busy but which weren't generating income."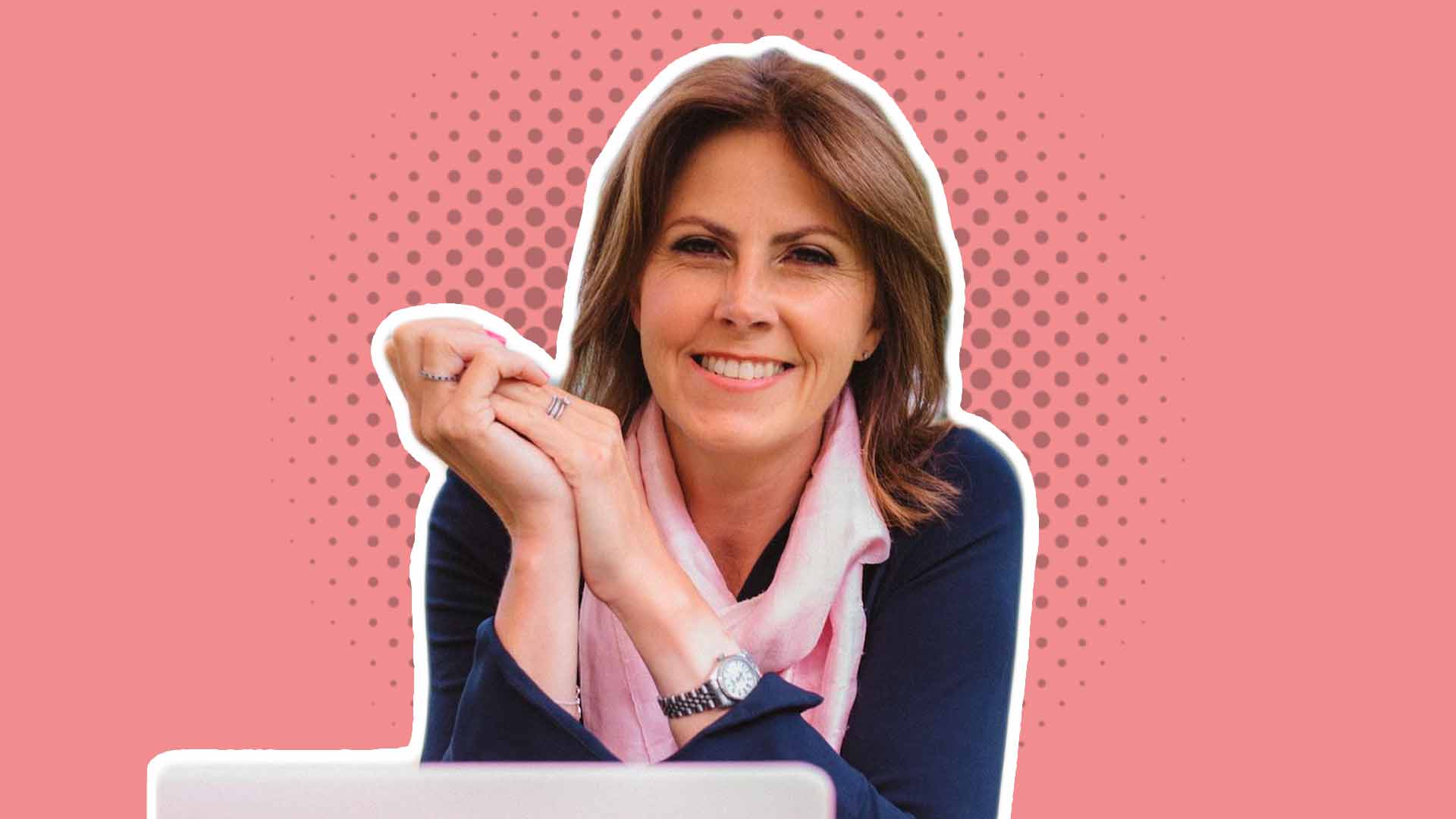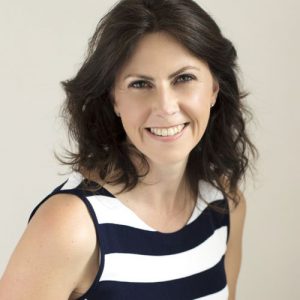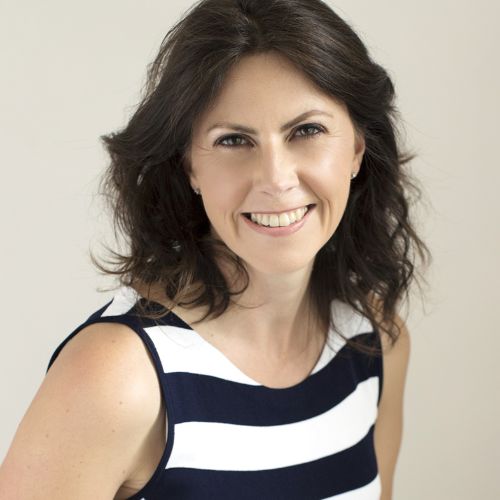 Vicky Etherington is what we at Acadium call a "super-user": an incredible mentor who has completed over five apprenticeships and has received stellar reviews from their apprentices.
She has deep insight into how business owners can leverage apprentices within their businesses.
In this article, Vicky tells how it can be challenging, at first, for business owners to open up their businesses to apprentices.
It can feel like you're losing your control, but in fact, it's an opportunity for growth—for both you and your business. Vicky says:
"The very act of seeing things happen in my business without me lifting a finger was addictive, and I very soon hired my next apprentice."
---
Working With Apprentices Doubled My Business
It's a common plight of small business owners.
Stagnated growth.
And a lot of it comes down to fear of growing our team.
Working with apprentices enabled me to grow with very little financial investment, and with vastly reduced risk.
Why Small Business Owners Choose Not To Hire a Team
For the longest time, I did everything in my business myself.
Call it fear.
Call it lack of confidence.
Call it ignorance.
Honestly, I don't know why I held back on growing my team for so long.
What I do know, is that I'm not alone in this plight.
Possibly one reason that I didn't hire anyone earlier on, is that I became an entrepreneur very early on in my career, and I didn't believe in my own ability to manage a team.
I Never Thought of Myself as a Leader
And I had real mindset issues around the validity of my business.
I worked from home, and in the early 2000s, when I was just starting out, that really messed with my head. Because most people I knew had 'real' jobs. They worked in offices, kept regular hours and took home a salary.
I didn't know a single other soul who worked for themselves.
Facebook didn't exist back then, so there weren't the oodles of supportive Facebook groups for entrepreneurs that there are now.
There was no YouTube, and even Google was in it's infancy.
I Felt I Was Just Dabbling
I worked from my dining room table, kept crazy hours, and paid myself when there was money in my business account.
It couldn't really have been a more haphazard set up.
And although working from home has become the norm, more so than ever in 2020, I know that this mindset minefield holds many people back.
"What makes me good enough?"
"Why should people take me seriously?"
"I'll never be as good as that other person."
It took me a long time to start thinking like a CEO.
Not Growing a Team Is Self-Sabotage
These, and for so many other reasons, we actively choose to keep ourselves small.
It's self-sabotage in the first degree.
And I did this for 15 years. (I know, I'm a slow learner…)
I KNEW that I needed help in my business. But I just didn't know how to go about it.
So although my business set up was not polished, fortunately for me, I had a great network of contacts who just happened to believe in me, and I was never short of clients.
But that's really where the problem started.
I had work – too much of it, but I didn't have a team or any support.
And it wasn't long before I hit burn out. (That's a whole other story)
By this point, it was 2011. I had 2 young children and a husband in the military who was regularly away for 6 months at a time.
I needed to find a solution.
Taking On My First Team Member
Hiring was unavoidable.  The first thing that I did was work with a VA. She was brilliant, but expensive, and I didn't use her to her full capacity, so I would lose sleep over wasting money on something that I wasn't making good use of.
Managing someone was a new experience for me, and I didn't embrace it well. And letting go of tasks which I had been doing in my business for the longest time felt uncomfortable.
I set myself up to fail.
More self-sabotage.
An Introduction to Working With Apprentices
So when someone told me about an apprenticeship scheme where I could work with digital marketing students for a low investment, and I could train them to work on certain tasks in my business, they had my attention.
That was in December 2018, but it took me until June 2019 to make my first hire (I told you, I'm a slow learner…)
The best thing was that these apprentices were eager and keen to learn. They would devour the information that I gave them and embrace the tasks with gusto.
I took on my first apprentice to work on Instagram for me. I didn't have a clue about Instagram, and so we muddled through together.
My first mistake was not to brief her fully enough about my branding, and we had a few brand disasters, but my account had pretty much been dormant up until that time, so it wasn't a big deal.
However, the very act of seeing things happen in my business without me lifting a finger was addictive, and I very soon hired my next apprentice.
And then another.
How To Find Good Apprentices
The pool of apprentices that I use is available through a scheme called Acadium (this is my referral link which gives you a discount on your first apprentice, and credit towards my next one). 
Acadium attracts thousands of students from all around the world, who want to learn digital marketing skills, and the platform gives them access to resources to help them learn.
As employers, we are able to filter through apprentices with particular skills or interests, and recruit them for roles without our organisations.
They work with us for 3 months, and after that, you can make a decision as to whether or not you want to continue working with them or not
I've now worked with 10 apprentices, 4 of whom are now fully entrenched as members of my team.
And my business has doubled this year.
Working with apprentices has undoubtedly had a huge part to play in that.
They've enabled me to remove myself from the smaller tasks in my business that were keeping me busy but which weren't generating income.
Setting Apprentices Up for Success
What I've found is that it's best to give an apprentice ownership of a specific role within the business. I've never used an apprentice like a VA to pass off random admin tasks to. I treat them as specialists in the areas that they want to focus on, and play to their strengths.
If they show a particular interest in creating graphics, I'll guide them towards the more graphics based tasks, even if they came in to do content. Working with their natural abilities avoids the drudgery of trying to learn something new that they're not particularly interested in.
And that's good for them and for us as business owners.
These are students who often have aspirations to start up their own digital marketing agency or freelance business, so case studies are really important to them. And even if they don't realise that, it's something that I point out to them from the outset.
So it's within their interests to help me grow my Pinterest account from 0 to 150k monthly views, or to grow my Instagram following, because they can own that as a win for their own portfolio, or for their resume if they're looking for digital marketing roles in the future.
Keeping them focused on those particular tasks enables them to specialise in those kinds of areas, and means that they can really hone their skills. This is advantageous to us as business owners, as they learn fast, pick up new strategies and tactics, and can pass on some of their knowledge to us as well.
Things To Keep in Mind
These are young people, sometimes with limited work experience (actually, some apprentices on the platform have a surprising amount of work experience under their belt, but not all of them).
So it's important for us to nurture them. We can't throw them in at the deep end and expect them to swim.
During the first couple of weeks of working with apprentices, I make myself available to have several calls a week with them to show them the ropes and give them access to all the resources that they may need.
That attention usually pays off, because at that point, they're usually ready and eager to take the reins. And hopefully, if you have someone who can work on their own initiative, you'll find that they're able to run with the tasks without much more handholding.
A weekly check in is usually enough to keep them on track, and to keep you in the loop of the kind of things that they have been working on.
Now, I'm training up my tenth apprentice who will work more closely with me in my business on launches and client support. It feels like the next level of team building for me, and is an uncomfortable stretch as I know that once the apprenticeship ends, I will be responsible for someone's monthly income.
But at the same time, I know that this is how my business is going to scale. And in time, she may be able to take on responsibility for training up new apprentices as they come on board.
Because I now know that apprentices will always be part of my business growth. I don't see any reason not to take advantage of an opportunity to work with someone for 3 months before making a decision as to whether they're a good fit for my team or not.
And even if we part ways at the end of the 3 months, I know that they will have learned loads in the process. I always want it to be a positive, growing experience for them. For them to feel that they have been treated fairly, been shown behind the scenes of an online business and the workings of it, and take away a huge amount of knowledge and expertise that they didn't have before.
In Summary
So if you're in that space that I was in, where I didn't feel grown-up enough in my business to take on a team, maybe apprentices are the best way for you to start growing. They feel like an easy stepping stone into recruiting people into your business.
Check out Acadium, and if you'd like an insight into the process that I go through to recruit apprentices, join my WordPress Happy Community where I have run training sessions to show you the steps that I take to ensure that the apprentices that I select with are going to be a good fit to work with me.
---
 This post was originally published on The Website Mentor.
Ryan Carruthers is the Content Marketing Manager at Together Software, a company that builds software to help enterprise companies run effective mentorship programs within their organizations. Ryan was an Acadium apprentice and leveraged his apprenticeship experience to get a job at Together.
Business Growth, Career Prep

What is an SEO landing page & How to Build One? [Step-by-Step Guide]

Learn the ins and outs of SEO landing pages and how to build one with our step-by-step guide. Discover the key elements and best practices for creating a high-performing landing page that drives conversions and improves your search engine rankings.

Introduction to Transactional Emails in Email Marketing

Have you ever heard about transactional emails? Do you know they are different from marketing emails? This article is your complete guide to transactional email definition and best practices to send such emails. We have also shared real-life transactional email examples for better understanding.

Subscribe to our newsletter for digital marketing resources
Become a better marketer with our digital marketing resources and tips shared weekly in your inbox.

Build your marketing career for free or find marketing talent on any budget — fully remote.