10 marketing tools you need to promote your business
The moment you decide to start marketing your business, it's a cause of both excitement and anxiety. You know it will help you grow your business, but it will also be challenging. At this early stage of your career, you must pick the right tools to manage your marketing initiatives.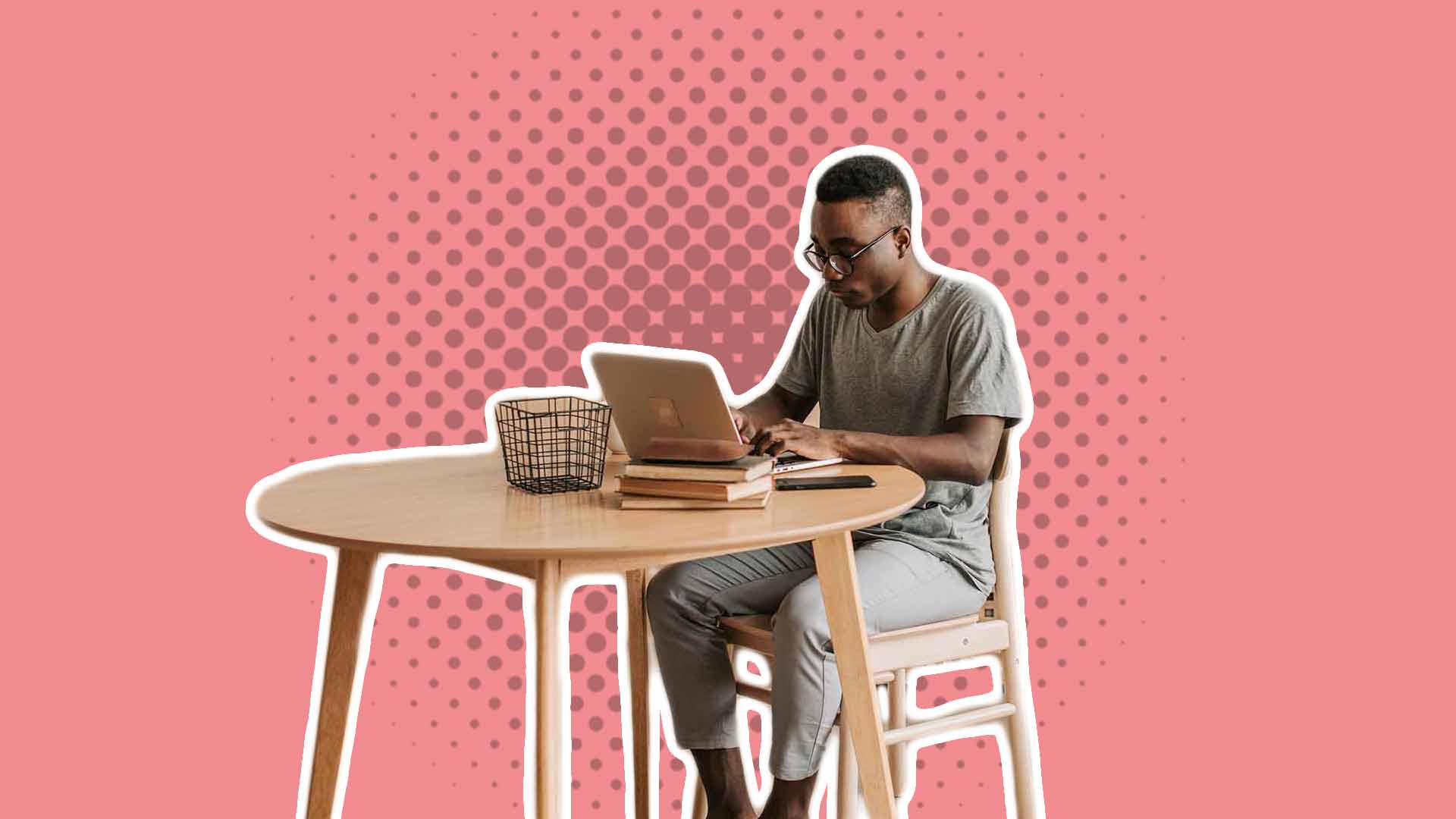 The moment you decide to start marketing your business, it's a cause of both excitement and anxiety. You know it will help you grow your business, but it will also be challenging.
At this early stage of your career, you must pick the right tools to manage your marketing initiatives. With over 8,000 marketing tools available, it's harder than ever to make a decision.
To help you choose the best online marketing tools to promote your business, I want to show you ten tools professional marketers use regularly.
ActiveCampaign
From the dozens of marketing channels marketers have at their disposal, email marketing has consistently stood out as the most profitable. According to the Direct Marketing Association UK, every $1 spent on email marketing drives an average return of $58. That's why it goes without saying you need an email marketing tool.
With more than 130,000 clients worldwide, ActiveCampaign is one of the most popular and powerful email marketing tools in the industry. With ActiveCampaign, you can launch targeted email campaigns to your email list, including:
Broadcast emails

, such as newsletters, discounts, etc.

Triggered emails

, such as sending an email to someone who downloaded a free ebook but didn't contact you for a sales call

Targeted emails

, such as sending an email to someone who visited your contact page in the last 30 days

Email sequences

, such as sending five emails over ten days after signing up for your email list
ActiveCampaign offers a simple drag-and-drop interface to create email templates for your campaigns. You can also personalize your emails with placeholders, test different campaigns, and connect to other tools, like Facebook and Zapier.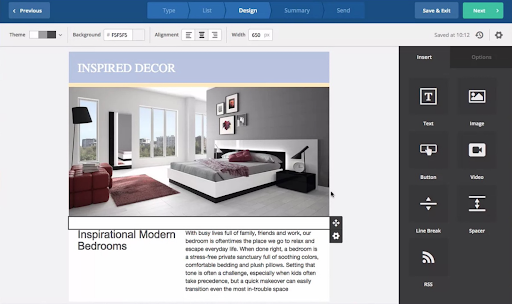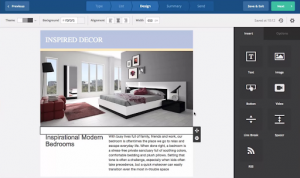 In recent years, the company has renamed its core offer as a "customer experience automation platform," which adds automation and customer service capabilities to their email marketing tool. They also boast one of the best CRM software tools ideal for small and large businesses alike.
Overall, ActiveCampaign is a must-use tool for any marketer who needs a powerful email marketing tool, CRM, and automation capabilities.
Mailshake
Marketing requires a great dose of PR skills. Whether you are promoting an article or pitching your services, you need a tool to help you communicate with your leads in an organized manner.
Mailshake is a sales engagement platform that helps marketers create highly personalized outreach campaigns using email, social media accounts, and phone. The company makes it easy for marketers to send targeted emails to promote content and build partnerships with people in their industries.
To run a campaign in Mailshake, all you need is a prospect's email address (which you can find with the help of an email finder tool) and name, and upload their information to the tool. You can also add their social profiles, phone numbers, and even fully-personalized sentences and paragraphs to improve your email templates.
After you create the email sequence, Mailshake will automatically send the messages according to your campaign settings. When a recipient replies or clicks a link, the cadence is paused to avoid any confusion.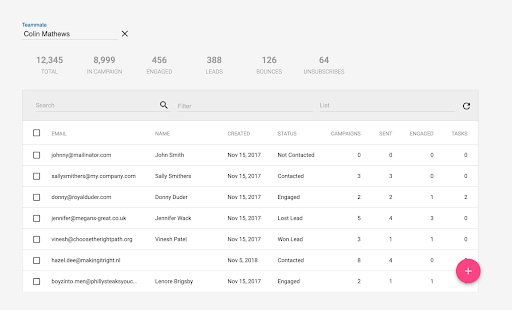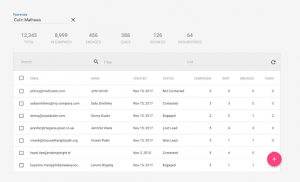 You can also track your campaign's performance in real-time and see which messages in your cadence have the best engagement.
Design Wizard
Your marketing campaigns can benefit greatly from the use of visually-appealing content. According to MIT scientists, a human can process an image in 13 microseconds, many times faster than the time it takes to process text.
What's more, visual content has been shown to improve readability, social sharing, and engagement. If you want a quick marketing hack that's poised to work, consider using visual content more often. Fortunately, you don't need to be a professional web designer to get started. 
Design Wizard is a free online graphic design tool that allows you to create professional-looking images and graphics in minutes.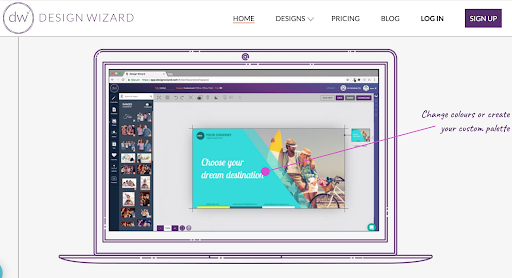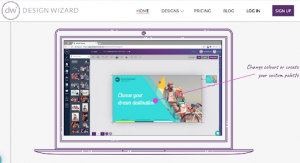 With Design Wizard, you can design, share, and download customized graphics for your business from their library of 15,000+ templates and one million copyright-free images.
Trello
When you run multiple marketing projects simultaneously, you will reach a point where you will struggle to keep up with all of them. That's where a productivity app like Trello comes into play.
Trello is a visual tool that allows you to manage your projects into Kanban-style pinning boards. With Trello, you organize, coordinate, and track your projects' progress with a set of columns—"lists," as they call them—and cards. Every column represents one stage of your project, and every card represents a task. Trello allows you to create tasks easily and move them around with a drag-and-drop interface.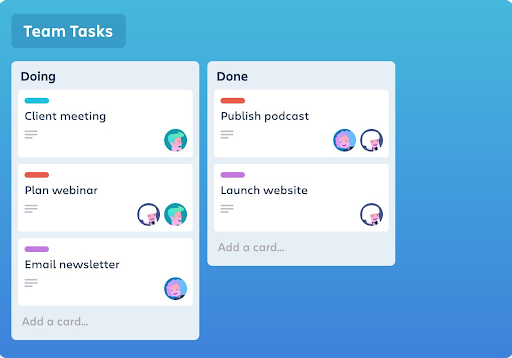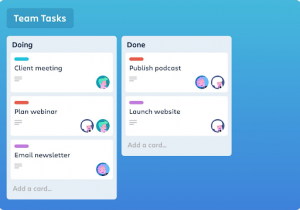 For example, a writing board could have three columns: one for drafting, one for writing your articles, and one for editing. Every article you write would represent one card, while others would track other tasks associated with your content creation, such as creating your custom graphics, optimizing your post for SEO, and keeping your content's quality high.
After you have drafted your post, you would move your article's card into the writing list, and so on until it's published. In each card, you can add comments, attachments, and plugins. Thanks to its simplicity, Trello is a versatile, user-friendly, and free tool any marketer can benefit from using.
Buffer
In 2021, 3.6 billion people, or 45% of the earth's population, use social media. It would go without saying that you should promote your company on social networks like Facebook, Twitter, and LinkedIn.
Buffer is a suite of social media management tools that can help you plan and schedule your content on Instagram, Facebook, Twitter, Pinterest, and LinkedIn, all from one simple dashboard.
Buffer allows social media marketers to engage with their followers by replying to their comments in real-time. You can also include a first comment, something that in some social networks increases engagement rates.
Buffer allows you to collaborate with your team: you can draft posts, get approvals, and stay synced with other marketers from one centralized place.
Finally, Buffer offers in-depth analytics for all of the social networks provided. You can measure and make data-driven decisions based on each individual's performance, compare paid versus organic posts, track engagement of each social account, and find unique demographic data of your followers.
Ahrefs
When you decide to promote your business online, you have to answer one key question early on: "what digital marketing channel am I going to use to promote my business?" According to Hubspot, the most popular channels are:
SEO

:

64% of marketers

indicated investing in it.

Content marketing

:

70% of marketers

said they used it.

Social media

: As said before, 45% of the world population use social networks these days, representing an important marketing channel to use.
One tool that can help you in these three channels is Ahrefs. Ahrefs is famous for its popular SEO tool, which thousands of marketers use to dominate search engine page results. With their all-in-one toolset, you can:
Spy your competitor's organic keywords, link-building strategies, and PPC bids to use on your own campaigns.

Uncover unique link-building for opportunities in your niche.

Find relevant keyword ideas and analyze their ranking difficulty.

Audit your website to find any SEO issues and learn how to fix them right away.

Discover the most popular content in your industry and use them to brainstorm ideas for your site.

Get email alerts when your company is mentioned online.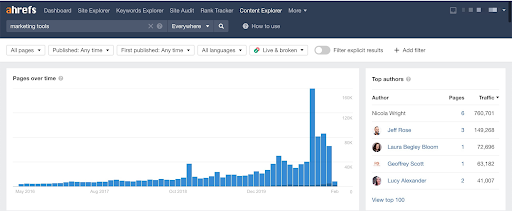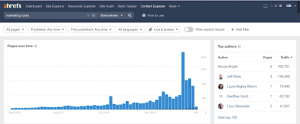 Even though Ahrefs is SEO-focused, you can use it as the foundation of your entire marketing strategy. Whether you are running SEO campaigns, content marketing, PPC, or social media, Ahrefs can help you research your competitors, find unique opportunities, and keep you informed on your campaign's performance.
Demio
According to Content Marketing Institute's 2020 B2B Content Marketing report, webinars and online events are among the best B2B marketing tactics to secure and convert leads.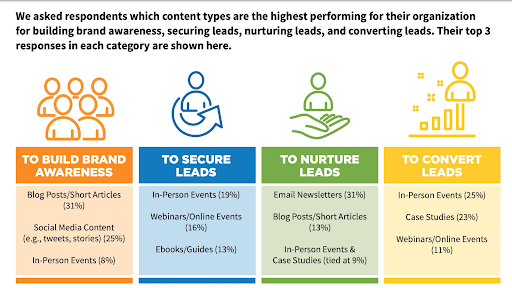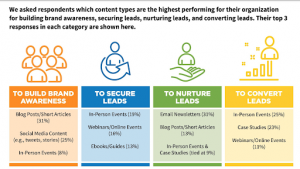 Demio is a "no-download" webinar software platform that allows you to host engaging events in your participant's browsers and build valuable relationships with them. Their frictionless webinar process allows your participants to attend your events with one click, making it unnecessary to download any software.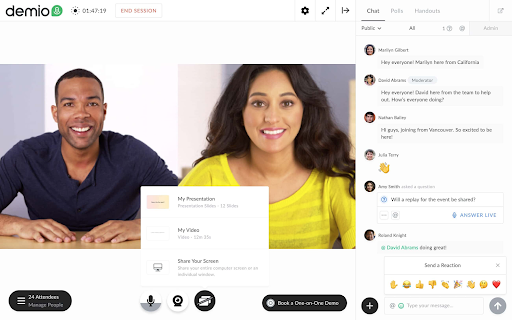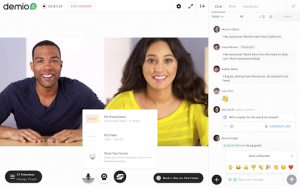 The company offers advanced tracking options, which you can use to retarget the participants who don't show up or those who don't convert. You can set up live and pre-recorded events, promote them on-demand and through automated sequences. You can even set up hybrid events, which combine live and pre-recorded videos.
Finally, you can integrate Demio with all of the major email marketing platforms like ActiveCampaign and Mailchimp, which allows you to create nurture campaigns that convert your leads into customers.
Engati
How you treat your visitors after they visit your site is as important as the marketing tactics used that drove them there. A positive experience will improve your visitors' perception of your brand, increasing the chances of building a customer down the line.
To that, you can use a chatbot tool. Chatbots use AI-technology to replace humans and execute tasks based on predefined rules. With a chatbot tool, you can answer your visitors' questions without the need for human intervention.
According to Drift, 35% of consumers use chatbots to resolve a complaint or problem or get detailed answers. A study by IBM suggests that chatbots can help businesses save up to 30% on their customer support costs.
Engati is a chatbot platform you can use to create, manage, train, and publish custom robots quickly. Thanks to Engati's built-in NLP & AI technology, you can build and use automated responses for pre-written questions.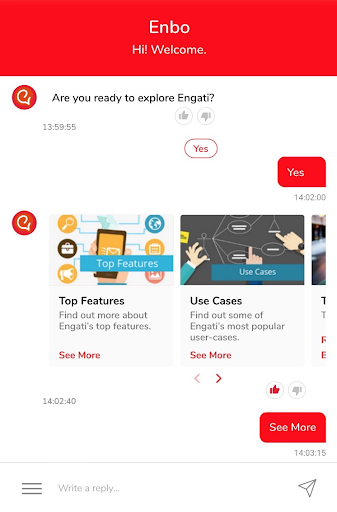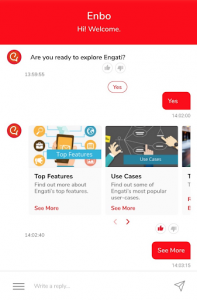 Engati doesn't require any coding skills to set up a chatbot. The company currently offers integrations with eight major messaging platforms, including Messenger, Kick, Telegram, Line, Viber, Skype, Slack, and Webchat.
Autoklose
When you start marketing your business, you will likely see a handful of leads coming your way monthly. Working with half a dozen leads isn't challenging, as you can easily remember your conversations with each one.
However, once you start scaling your marketing efforts, you will get more leads than you can handle, transforming your entire marketing and sales process into a nightmare.
Autoklose is a sales automation platform that helps you target and engage with new leads effortlessly. You can use their large database to find clean, verified B2B leads for your business. If you already have an email list, Autoklose will enrich their data based on their millions of contact lists.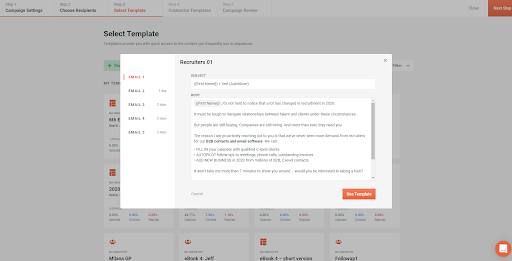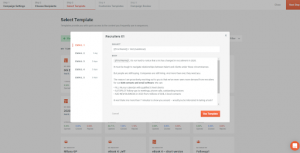 You can also create and send tailored email sequences automatically to all your leads at once. Autoklose provides you with a list of proven templates you can plug-in and use right away. They also offer a hands-off follow-up process so you can focus your time on finding new opportunities to grow your business.
Wrap Up
So there you have it, the top ten marketing tools you can use to promote your business. Since some of these tools are free or offer free plans, make sure to test them in your current marketing campaigns.
At the end of the day, improving your marketing efficiency requires experimentation. Test these ten tools and see it for yourself. I'm sure you won't be disappointed.
---
Bio: Ivan Kreimer is a freelance content writer for hire who creates educational content for SaaS businesses like Leadfeeder and Campaign Monitor. In his pastime, he likes to help people become freelance writers. Besides writing for smart people who read sites like Acadium, Ivan has also written in sites like Entrepreneur, MarketingProfs, and TheNextWeb.
"I Hate Social Media! (But I Need It for Business)"

"I hate social media!" is a common sentiment among business owners. But you need social media to reach your market and promote your products and services. In this post, we have plenty of ideas for you to minimize social media and still get results.

What Digital Marketing Apprenticeships Can Do for You: The Playper Experience

Digital marketing apprenticeships may be for entry-level roles. But that doesn't mean they don't make a big impact. Read how Playper leveraged apprenticeships to hit its targets in email marketing, social media, and brand awareness.
Join the world's largest community of marketers