8 Ways Affiliate Marketing Jobs Can Launch Your Digital Marketing Career
Want to start a career in digital marketing? Look into affiliate marketing. A career in affiliate marketing can teach you a lot of essential elements of marketing that will ultimately help you become better at digital marketing. Let's look at how!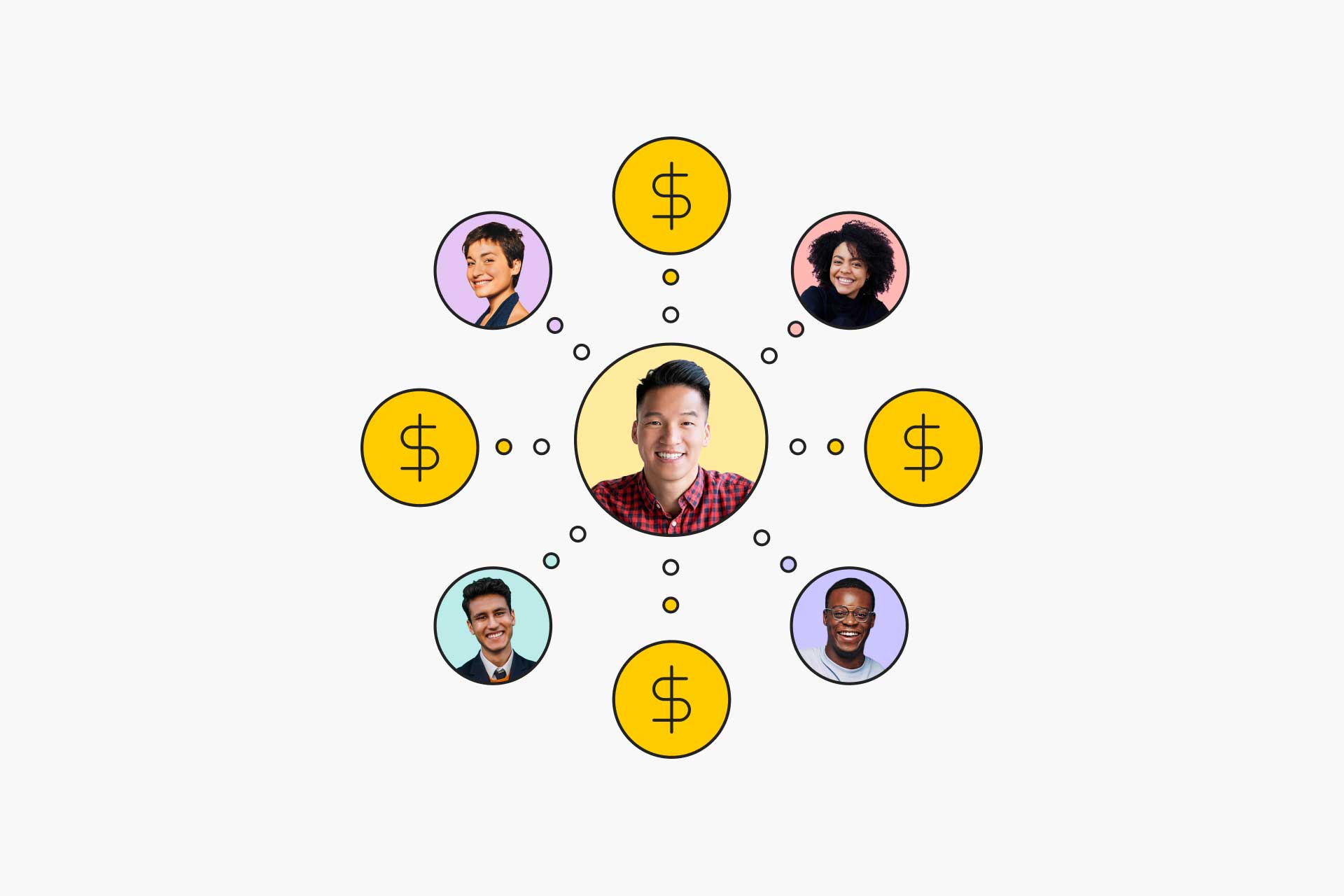 Finding your first job as a digital marketer can be a catch-22. You need the experience to land a job, but you can't gain experience unless someone hires you! In such a scenario, affiliate marketing jobs are one of the many digital fields you can choose to start gaining experience as a digital marketer.
If you're a recent graduate or simply looking for a new opportunity, a job in affiliate management may be the perfect fit for you. While the field is competitive, with the right tools and resources it's possible to find and land an affiliate marketing role.
Acadium Apprenticeships
Stand out among entry-level candidates
Match with a vetted mentor and gain affiliate marketing work experience for free. Build up your CV and portfolio in 3 months to kickstart your career.
In this blog post, we'll outline how a career in affiliate marketing can help your career as a digital marketer, where to find affiliate marketing manager positions, and what you need to do in order to land one. Let's get started!
What are affiliate marketing jobs?
Affiliate marketing is the process of earning a commission by promoting a brand's products. As an affiliate marketer, your job would be to drive traffic to a product or service and then receive a commission on any resulting sales. And as an affiliate manager, your job is to be the point of contact for those partners and build relationships with the ones that matter.
Also Read: Your Guide to Starting Affiliate Marketing with No Money
Affiliate marketing has been the fastest-growing form of performance-based advertising for decades. Influencers create content and turn personal recommendations into income, but being an affiliate and influencer is hard work and not everyone has the mindset to be successful.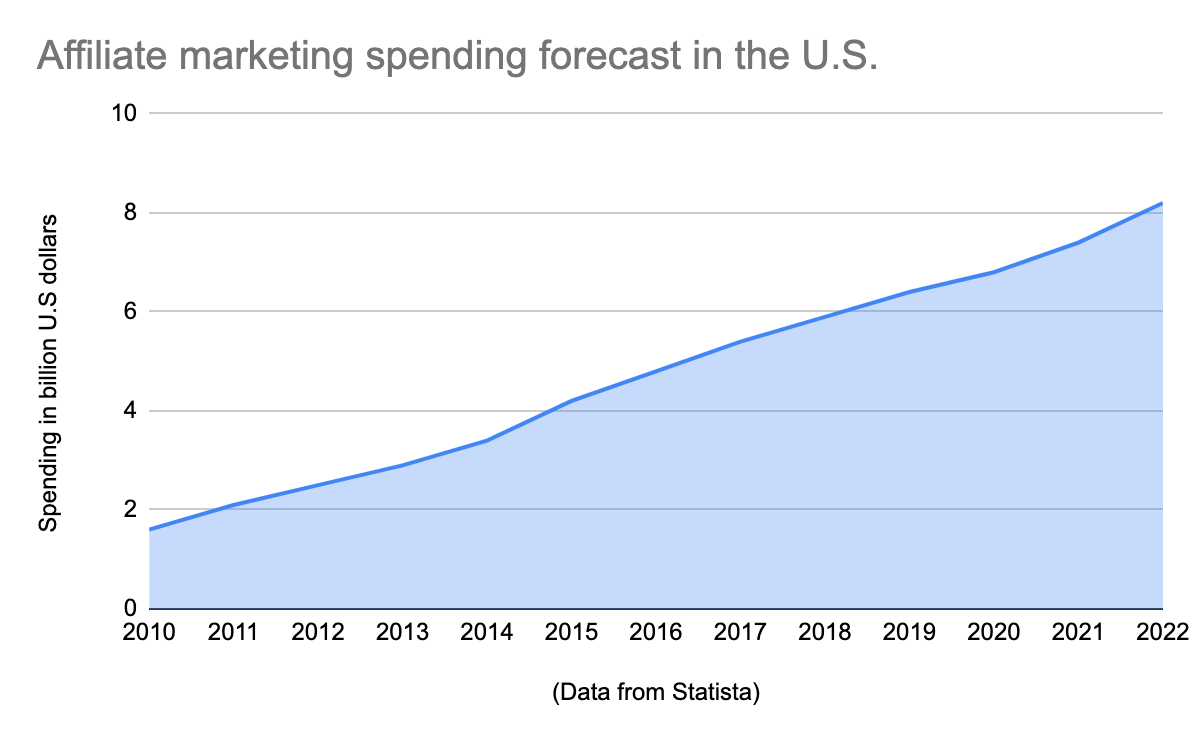 However, there are thousands of companies looking for partnership managers with affiliate marketing experience to utilize the skills and knowledge of an affiliate marketing manager.
With a bachelor's degree, some experience in digital marketing or business management, and an eagerness toward learning new things – you can be on your way today with this rewarding career path that offers flexibility through remote work options.
8 ways affiliate marketing jobs can launch your digital marketing career
As an affiliate manager, you'll be responsible for managing a team of affiliates and overseeing affiliate marketing campaigns. This is a great way to get started in the marketing industry, as you'll gain experience in both partnership development and campaign management.
Additionally, you'll have the opportunity to work with a variety of influencers, giving you a well-rounded view of the industry.
Here are the benefits of starting your digital marketing career in the affiliate marketing field.
1. Give you the chance to learn about online marketing
Jobs in the field of online marketing are expected to grow by nearly 10% in the next ten years. That means that there will be a lot of opportunities for people with the right skill set to get involved in this rapidly growing industry. And what better way to learn about online marketing than by getting a job in the field?
Not only will you gain practical experience, but you'll also have the chance to learn from some of the best minds in the business. Affiliate has a rich history of managers that developed skills in other marketing disciplines like SEO, referral marketing, youtube ads, and other paid media.
Starting as a marketing associate for an affiliate program is a great place to work closely with experienced marketing veterans and learn from their mentorship.
2. Build a network of contacts with your affiliate marketing team
No matter what industry you're in, it's important to build a network of contacts that you can utilize in the future. This is especially true for an affiliate marketing manager who can tap into their affiliate network in their future remote roles.
By building a strong network of contacts, you can stay up-to-date on the latest industry news, get help when you need it, and find new opportunities when they arise.
And the best way to build a network of contacts is to get involved in other campaigns with the marketing teams. Attend team meetings, introduce yourself to new members, and participate in team activities. By getting to know your team members, you'll be better able to create a network of contacts that will help you succeed in future marketing jobs.
Also Read: 7 Best Digital Marketing Jobs to Land as a Marketing Newbie
3. Learn to negotiate and close deals
If you want to be successful in business, you need to learn how to negotiate. After all, every business deal is essentially a negotiation. The ability to negotiate effectively can mean the difference between getting the best possible terms and losing out entirely.
Fortunately, there are some simple tips you can follow to help you negotiate effectively:
Always start from a position of strength. If you have something the other party wants, they will be more likely to make concessions.
Don't be afraid to walk away from the deal if it isn't right for you and the company.
Always remember that the goal is to find a win-win solution that satisfies both parties.
New business development teams are always on the lookout for those that have strong negotiation experience. Use the affiliate marketing position to hone your ability to negotiate.
4. Develop an affiliate marketing strategy for the future
As an affiliate manager, your CMO will look to you to create new ideas to grow the channel. This is a fantastic chance to develop a long-term strategy and show off your creative skills.
30-60-90 day plans are pretty common in marketing, but for affiliate marketing, that is not enough foresight. You will need to think larger with a 30-90-365 day plan for the program. Showcase how many new partners you will be recruiting to the program and what incentive campaigns you can create to motivate your partners.
Additionally, by taking on this responsibility, you'll be able to strengthen your relationships with your affiliates and position yourself as a thought leader in the affiliate marketing industry.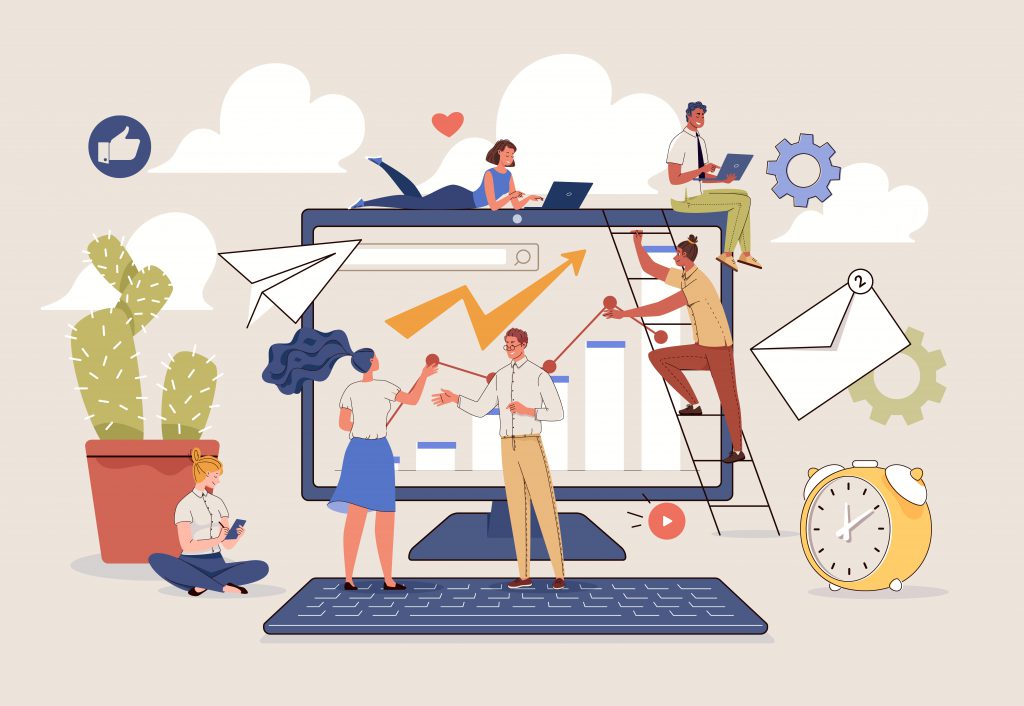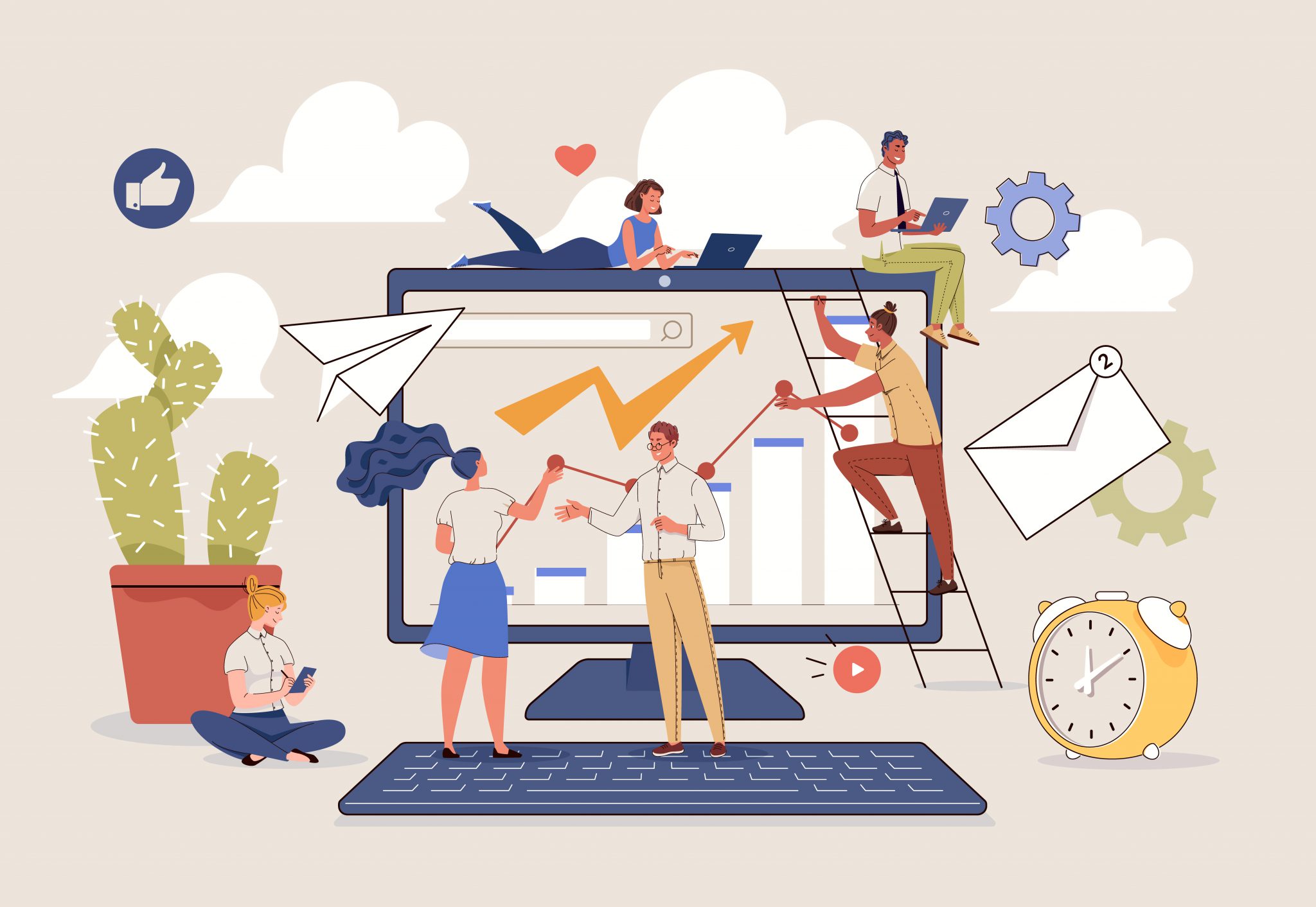 5. Work with a variety of people
Working with a variety of people, whether it be digital marketing colleagues or influencers, is one of the most fun and rewarding parts of this job. Every person is different, so adapting to your audience is a major key to success. When you are working closely with people to create unique strategies, you develop competency in flexibility and partnerships that will prove valuable in the future.
In this role, you might have the opportunity to work with publishers that run paid Facebook campaigns or possess competency in lead generation. Creating campaigns with these professionals will help you learn about a wide range of businesses and industries, and build strong relationships with people from all walks of life.
6. Hone your writing skills
As an affiliate marketer, you reach out to a number of prospective clients via the written word. Just like any skill, honing your writing skills takes time and practice. However, the benefits of becoming a better writer are well worth the effort.
For one thing, improved copywriting skills can help you communicate more effectively with others. Whether you're writing an email to a colleague, drafting a report for your boss, or emailing a client, being able to express yourself clearly and concisely can make a world of difference.
In addition, honing your writing skills can also boost your confidence. After all, there's nothing quite like the feeling of knowing that you've communicated your thoughts and ideas effectively on paper.
7. Remote job opportunities
More and more companies are offering remote job opportunities, and there are plenty of benefits to working from home.
For one thing, you can say goodbye to your daily commute. No more sitting in traffic or dealing with crowded public transportation. You can also create your own schedule and take breaks whenever you want. And let's not forget the benefits to your wallet – working from home can save you money on gas, eating out, and child care.
Not every company is going to offer a sweet employee benefits package, but the work-from-home aspect of this job is a luxury. So if you're looking for a job that offers flexibility and freedom, working from home may be the perfect option for you.
8. High earning potential
One of the best things about a high-paying job is that it can provide you with financial security. With a good salary, you can comfortably afford your lifestyle and save for your future. You won't have to worry about making ends meet or struggling to pay your bills. Instead, you'll be able to enjoy your life and focus on your career goals.
The average affiliate manager salary in the USA is $80,000 per year or $41.03 per hour (source: talent.com).
A high salary can also lead to a better standard of living. With more money in your pocket, you can afford nicer things and treat yourself to luxuries that you wouldn't otherwise be able to enjoy. Save for the future and you will be able to chase your dream job.
How to get started in affiliate management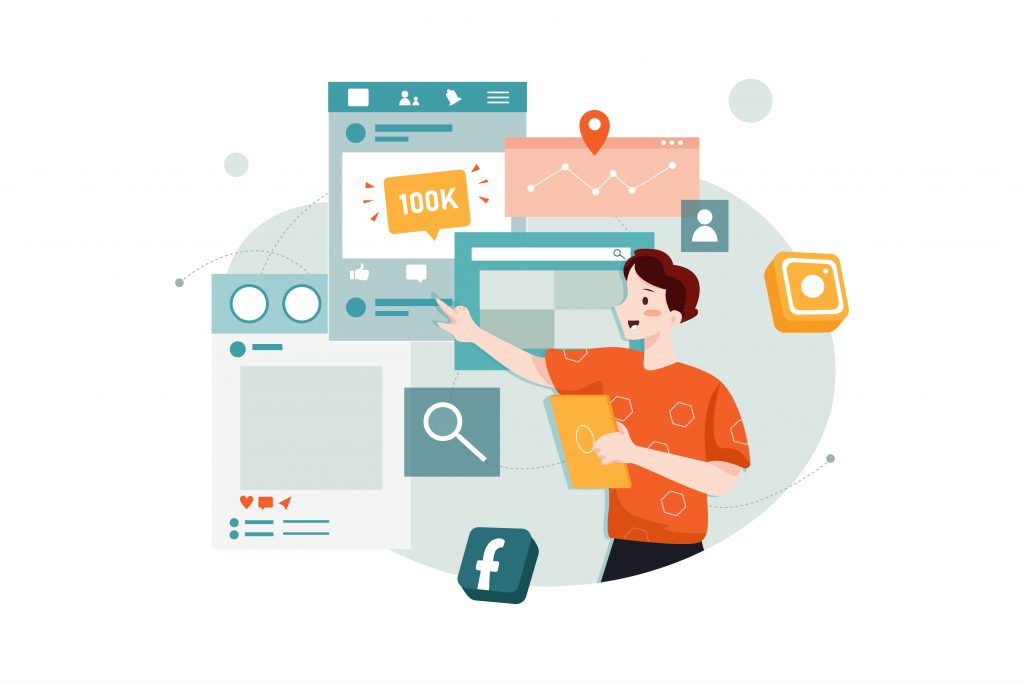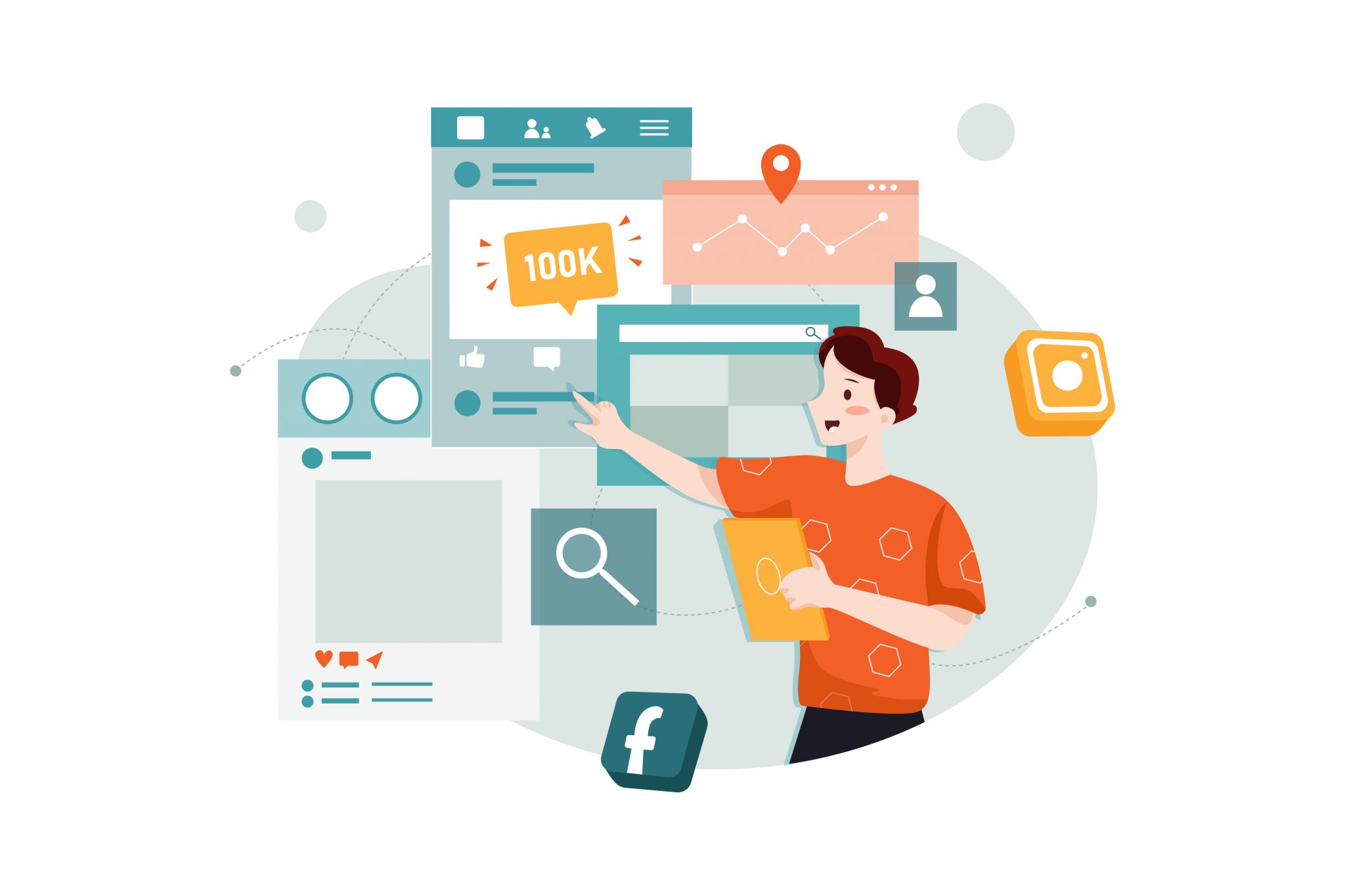 The role of an affiliate manager is one that is perfect for those looking to get their foot in the door of digital marketing.
Beyond your college education, you can look into completing free marketing courses and getting certified, and affiliate management training to help improve your chances of beating out the competition.
Look for entry-level affiliate manager roles at digital marketing agencies for your best chance to land some experience. Agencies traditionally are looking for smart college graduates that they can train quickly. This would be the first place I would search when trying to land a first job.
Also read: Top 7 Places to Find the Best Entry-Level Marketing Jobs [+ Tips]
However, if you are looking to gain real-world marketing experience and get mentored by a business owner at the same time, completing a marketing apprenticeship with Acadium is your best bet – A chance to work in a real-world business environment (from the comfort of your home) and receive a certificate of completion as social proof of your potential as a budding marketer.
Good luck out there!
Editor Notes: This guest post is authored by guest blogger, Dustin Howes, a 12+ year veteran in the affiliate industry who knows how to scale affiliate programs. 
Dustin Howes owns an affiliate marketing agency that is dedicated to helping companies maximize their affiliate marketing efforts. Through group coaching and private consulting, Dustin teaches program managers how to recruit the right affiliates, optimize working hours, and how to take the growth of the program to the next level. Learn more affiliate marketing tips at dustinhowes.com.
Top Marketing Webinars for Digital Marketers in 2023

By attending these webinars, you will have the opportunity to learn from industry leaders, gain insider knowledge, and stay ahead of the competition.

9 Types of Digital Marketing to Choose From in 2023

Digital marketing is a dynamic field that offers diverse career opportunities. From search engine optimization to social media marketing, there are many specializations to explore. Whether you're just starting out or looking to switch careers, this guide will help you find your ideal digital marketing niche.

Subscribe to our newsletter for digital marketing resources
Become a better marketer with our digital marketing resources and tips shared weekly in your inbox.

Build your marketing career for free or find marketing talent on any budget — fully remote.