Become a digital nomad with these three steps
"You decide for yourself what success and freedom mean to you. Don't feel trapped by a singular conception of who society tells you to be. You will surprise yourself, you are much more capable than you might think!" - Sierra, an Acadium Ambassador shares how to become a digital nomad.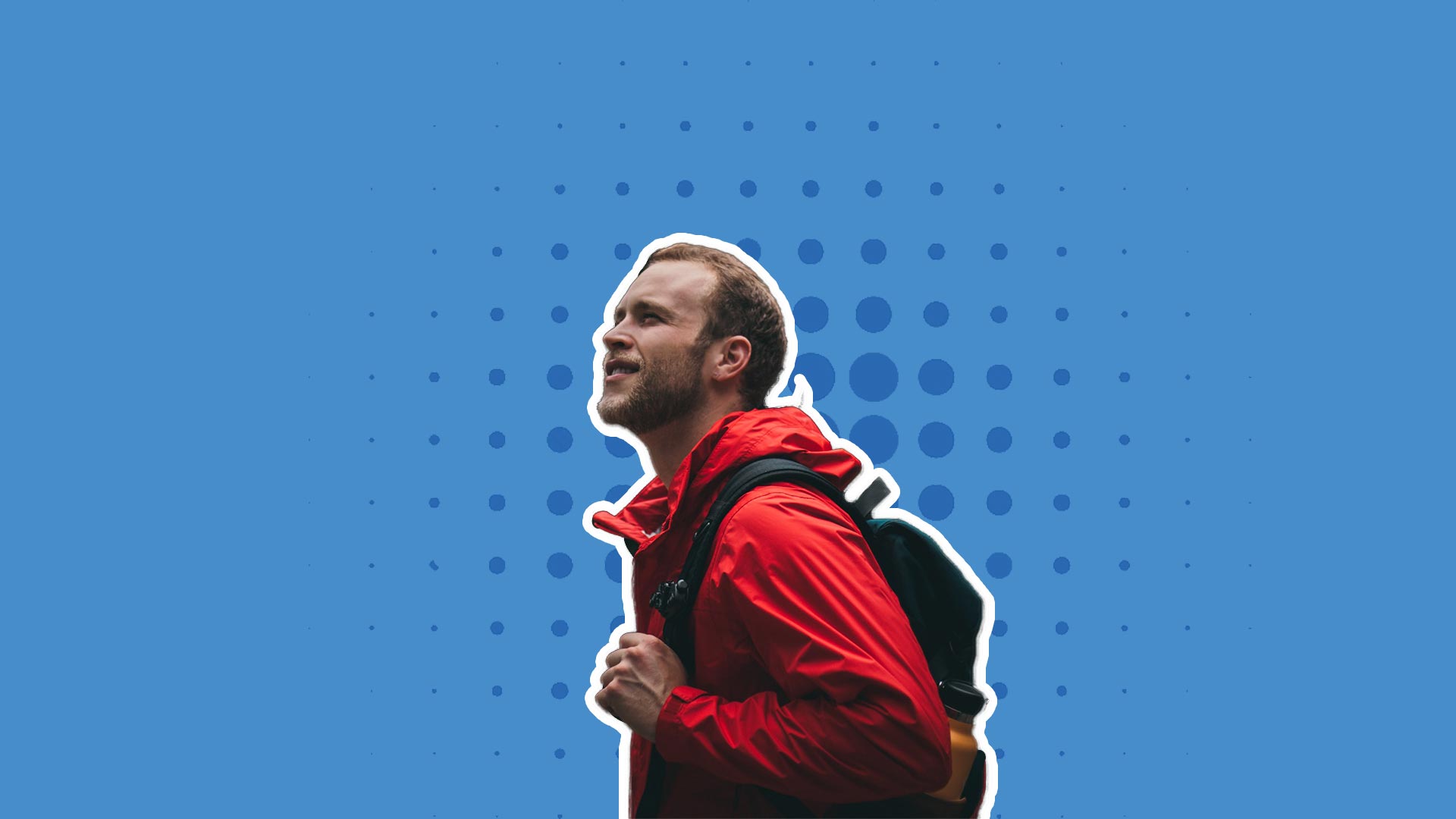 Being a digital nomad is attractive to a lot of people and the dream of working from anywhere seems more real to people as they adjust to remote work. Being a digital nomad provides a sense of freedom. Everyone defines freedom differently, but there is one thing that can be universally agreed upon: We all want it. In one way or another, freedom is something that everyone wants to achieve in life.
Whether that freedom is personal, professional, financial, or all of the above, most people associate freedom with success. But how do we get there? 
"Too many people measure how successful they are by how much money they make or the people that they associate with. In my opinion, true success should be measured by how happy you are." – Richard Branson
Society conditions us to believe in a singular concept of success. This involves graduating high school, going to college (often forcing you into debt), getting a degree, and working for someone else for the rest of your life. You have a family, buy a house, and then boom, simple – you have achieved success!
Don't get me wrong, I am not saying that this is the wrong path in life. This can surely bring you happiness. But what about those people out there who are craving more? Where does the concept of freedom come into the equation? 
Are you tired and bored of your average 9-5?
In the world of today, remote work is becoming the new norm. Why be stuck in an office from 9-5 every day of the week when you can be home? Or as a digital nomad, you could be anywhere. As explained in this article by FastCompany, being unhappy at your 9-5 office job can negatively impact your overall health.
A remote lifestyle provides a level of freedom, health, and happiness that a normal lifestyle doesn't. This becomes especially prevalent if you can cultivate a remote skill that doesn't require that you work for someone else.
This opens up the door to become a freelancer, independent contractor, and even an entrepreneur. You make your own hours. You manage your own time. Being at "work" can mean anywhere with a wifi connection and a computer/smartphone.
Once you start on this path, you will find that there are so many ways to make money remotely that you never thought possible. Then, you can begin to work for yourself on your own terms. Once you get a taste of this kind of freedom, you will never want to go back.
Digital marketing is the perfect industry for digital nomads
According to The Remote Work Report by Zapier , the opportunity to work remotely is highly sought after for many reasons. A large portion of workers would be willing to quit their current jobs in favor of something that would allow them to work remotely. Keep in mind that this study took place in November of 2019, before the COVID-19 pandemic.
Now remote work has become more of a necessity than a privilege.
As shown on their site, here is a chart that displays the top 10 reasons why people want to work remotely: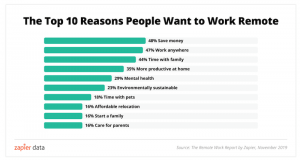 Digital marketing can be the key to creating this kind of life for yourself. At one point in time, I had absolutely no knowledge of remote work or digital marketing. I didn't think it could be so simple. Starting a career in digital marketing has become very achievable, with endless resources (some free and most relatively cheap) available online.
Become a digital nomad with these three steps
With so many different specializations like SEO, branding, content marketing, social media, web/graphic design, videography, etc, the possibilities are infinite. Not only do skills like these give you a way to work for yourself, but they are also absolutely essential to starting your own business. I am going to break down the three simple steps to become a digital nomad.
Step #1 – Work hard
The first step in becoming a digital nomad is having the willingness and dedication to learn. It takes a lot of hard work to achieve this sort of success and freedom in life. I started my journey with countless hours of research and study. There was no one there to explain these things to me, just how I am explaining them to you all right now.
You have to decide what niche of digital marketing you would like to be in and stick to it. Whether you choose to learn from a paid University course on Coursera or someone you find on Youtube, the same amount of work is required. Take your time to really understand and find a passion for your specific craft.
You can't just cruise by and do the minimum, especially if you want to be self-sufficient. There is no "quick fix" to your life problems. To get to where you want to be, you are going to work harder than you ever have before. When you search digital nomad online you see a lot of tropical destinations and beaches. What you don't see is the work that needs to be put in while you're there. 
Step #2 – Put your skills to the test
No matter how much work you put in to learn and study, it really doesn't mean much of anything without experience. You need to be able to perform your job for others before you know how well you can perform your job for yourself. Whatever your skills are, put them to the test!
I did this by working with Acadium. Acadium was the perfect site for me because it allowed me to choose the professional I wanted to work with that would best help me achieve my goals. It was an incredible experience and it was exactly the confidence builder I needed.
Not only had I studied and took the time to learn, but now I knew how capable I was to do the job. This became like a domino effect. The more confidence I built, the more I was able to build a network of professionals and find new opportunities in this career field.
Step #3 – Go for it
Apply your skills to whatever your passion might be. Use these skills to create multiple sources of income for yourself. Whether that be through freelancing, starting your own company based on your skill, or using digital marketing to promote any other type of business you want to start. These kinds of skills are invaluable. Why use them for another person's business or company when you can use them to promote your own? 
Digital marketing is absolutely essential in today's business landscape. There is no getting around it. When starting any business, your first objective will almost certainly be to get potential customers to buy your products/services. With your digital marketing skills, you can get this done efficiently and effectively.
I can guarantee that your potential customers are already online, looking for your product/service, waiting to come to you. Just think about the number of people searching on Google and social media sites every single day. According to The Hootsuite Global State of Digital in 2019 Report, there are 3.484 billion people on social media, which makes up about 45% of the world's entire population. Almost half of the world's population is on social media, waiting to become your customers! 
Who do you want to be?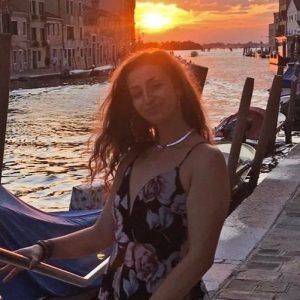 Now, it is time to decide what kind of person you want to be. Do you take your skills and experience to pad your resume and get a corporate job? If this is what truly makes you happy, then go for it. Achieve your dreams. But if you're like me, this won't be enough for you. You crave something more. That something more is a lot more achievable than you think.
Ultimately, you have to become the controller of your own fate. You decide for yourself what success and freedom mean to you. Don't feel trapped by a singular conception of who society tells you to be. You will surprise yourself, you are much more capable than you might think!
---
Where to get digital marketing experience to become a digital nomad?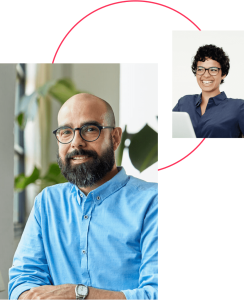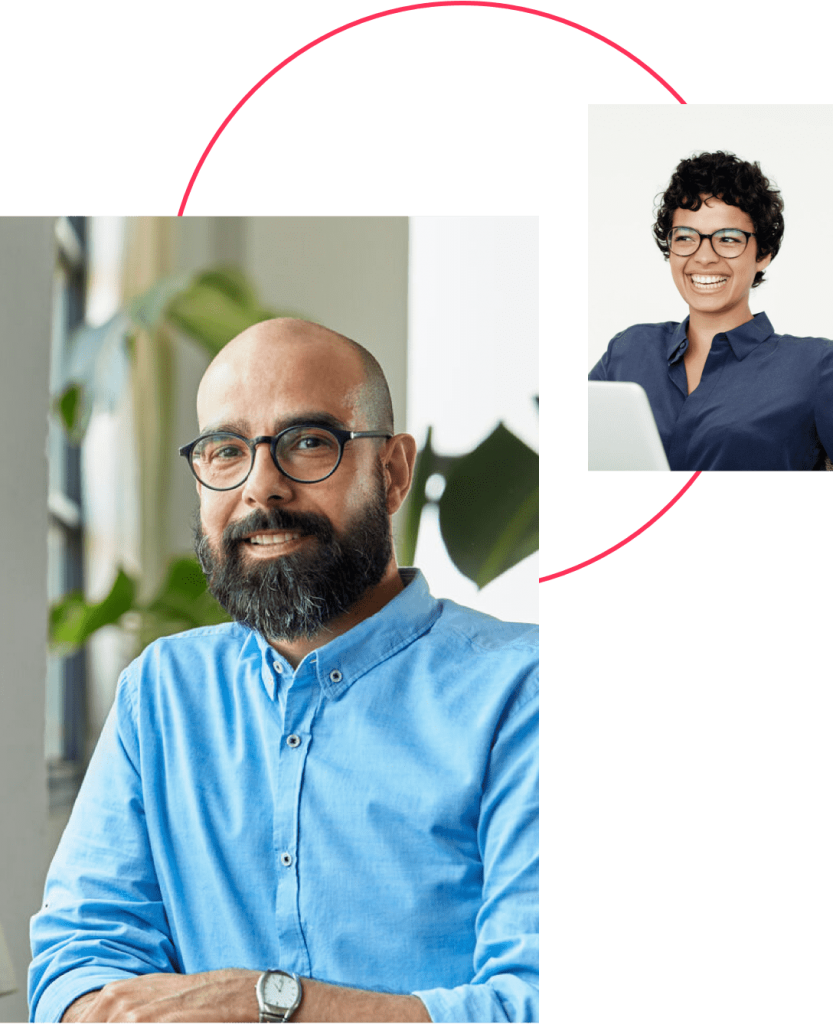 Starting your career in digital marketing can be a daunting and overwhelming journey. Don't let that stop you from joining an industry that offers variety, excitement, and endless growth opportunities. Check out The complete guide to starting a career in digital marketing if you want to get everything you'll need for your journey. 

If you want to build the in-demand skills necessary for today's market learn more about Acadium digital apprenticeships. Create a profile to begin matching with mentors. Sign up for our newsletter below to stay up to date on the latest opportunities. 
Ryan Carruthers is the Content Marketing Manager at Together Software, a company that builds software to help enterprise companies run effective mentorship programs within their organizations. Ryan was an Acadium apprentice and leveraged his apprenticeship experience to get a job at Together.
Top Marketing Webinars for Digital Marketers in 2023

By attending these webinars, you will have the opportunity to learn from industry leaders, gain insider knowledge, and stay ahead of the competition.

9 Types of Digital Marketing to Choose From in 2023

Digital marketing is a dynamic field that offers diverse career opportunities. From search engine optimization to social media marketing, there are many specializations to explore. Whether you're just starting out or looking to switch careers, this guide will help you find your ideal digital marketing niche.

Subscribe to our newsletter for digital marketing resources
Become a better marketer with our digital marketing resources and tips shared weekly in your inbox.

Build your marketing career for free or find marketing talent on any budget — fully remote.