So You Want to Become a Content Marketing Consultant
Content marketing consultants are go-to experts for businesses. They won't just turn around failing content—they'll teach in-house teams how to create for success. Learn how to level up your career into consultancy here.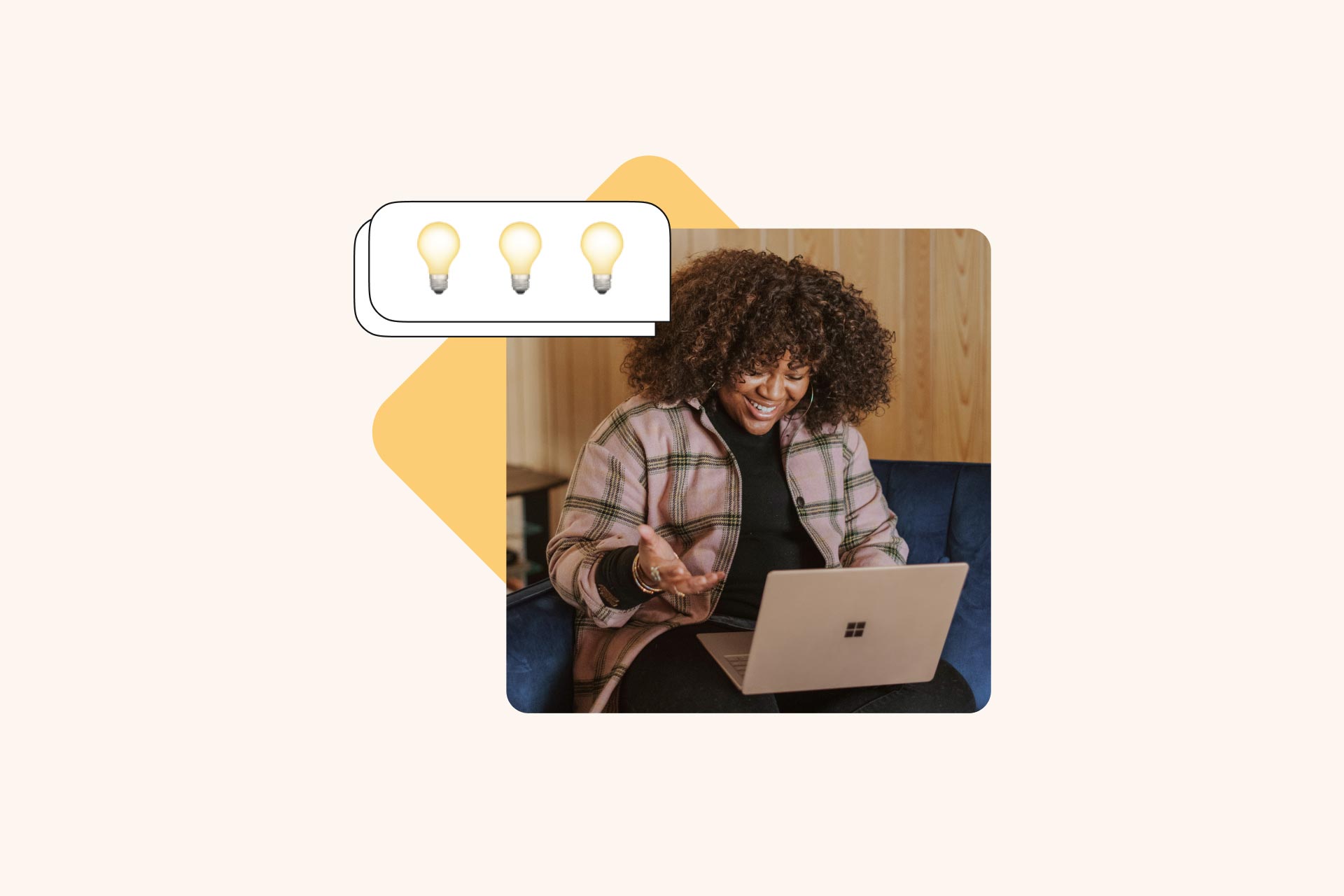 When businesses hire you as a content marketing consultant, they want you to improve their content. And that's because content marketing consultants don't just fix content strategies. They may also set up work processes and train in-house teams on how to apply them. Hiring a consultant means businesses want your expertise to achieve long-term results, not just band-aid solutions.
If you want to become a content marketing consultant, then you need plenty of evidence that you can deliver all that. These include client testimonials and quantifiable results from successful marketing campaigns or consulting work you've had. One way to start building your track record is with an Acadium apprenticeship. You'll gain real-world experience and measurable results from working in your mentor's business, and a testimonial from your mentor to boot.
Acadium Apprenticeships
Build your track record
Work with a mentor for 3 months, get quality reviews, and build your reputation. Start your consultancy on the right foot.
To help you get started as a content marketing consultant, this post will answer the following:
What is a content marketing consultant?

How do I become a content marketing consultant?

12 skills that consultants need
Going in-depth with three top skills

How much is a content marketing consultant paid?

Canadian rates

U.S. rates

U.K. rates

Where can I get practical education and experience?
Let's go in-depth on what content marketing consultants do.
What is a content marketing consultant?
Businesses are rapidly producing content to match soaring consumption and demand. But not all content is created equal. Quality content undoubtedly trumps content done in bulks. So how teams deploy videos, blogs, and other forms of content matters when developing long-term relationships with target audiences—if they even have one.
Enter: content marketing consultants.
Content marketing consultants are sought after for their expertise in content creation, curation, and marketing. For this reason, they can identify why a team's content isn't taking off. Not only do they help create roadmaps for enhancing content quality, but they also secure a higher ROI through quantifiable metrics.
Using principles of content marketing, they advise teams on how to deploy their content in the right channels, to the right audiences, at the right time. Consultants do so to trigger the team's desired response from the target audience. That can range from new followers on social media, more sign-ups, better sales for new products, and so much more.
Business owners and entrepreneurs also hire consultants for their outside perspective. Consultants provide a fresh look at old methodologies. They audit processes and content for their effectiveness, distribution, and framework. In doing so, they're able to discern what works and what needs a revamp.
Now that you know what content marketing consultants do, learn how to build a consulting business.
How do I become a content marketing consultant?
To get hired as a content marketing consultant, you need a visible, online presence. That means having a recognizable online marketing portfolio that showcases your best work. Some clients may still want to see your resume, written or in video form, before inviting you to an interview.
Visibility also means having social proof and reviews of your services. Online reviews, testimonials, social media engagements, and asking former clients for feedback will build a trail of endorsements. It shows evidence of your work and how well you interact with clients.
Many of the ways to get freelancing gigs also work to get consulting clients, such as:
networking
marketing funnel
social sales
blogging
business website
But before you promote your services as a content marketing consultant, you need to make sure your skills are up to par.
12 skills consultants need
Content marketing consultants wear many hats by necessity. By nature, they need to have confidence in their content marketing skills. They also need to give more than advice, as businesses hire them to help fix poor content and strategy implementation. And on a personal note, having business skills is a must-have, as consultants work independently.
To work as a consultant, you need analytical or soft/self-developed skills, technical or hard skills, and business skills. Some of the most important skills are:
Analytical skills
1. Communication
2. Critical and creative thinking
4. Problem solving 
Technical skills
5. Google Analytics
6. Search engine optimization and search engine marketing
7. Email and social media marketing
8. Usability testing
Business management skills
9. Financial management
10. Project planning and management
11. Negotiation
12. Delegation, recruitment, and people management
Think about it this way: you gather data by communicating with your client and analyzing their metrics, such as traffic, click-through rates, conversion rates, etc. You then apply critical and creative thinking to filter out excess information and solve problems through risk assessment, benchmarking, and project planning.
And as a consultant, you need skills that go beyond what a freelancer has. Most of your work will involve managing other people and solving problems that entire teams can't. Consequently, developing critical thinking, interpersonal skills, and situational awareness helps in all aspects of your work.
Finally, you need to know how to market your services and take care of yourself. What does that mean? In this case, it's knowing how to promote your services, negotiate your contract, plot a schedule, and plan your finances. As a consultant, you need to put your name and abilities out there to get gigs. You also need to ensure you're fairly compensated for your service and have a tight schedule for each job to deliver the best results. And it's important to be financially prepared if you have time between jobs.
Going in-depth with three top skills
All 12 skills are important, but we'll elaborate on one skill per section. And these are communication, strategy and project management, and SEO. We shed more light on these skills because they're usually on top of the criteria businesses use when looking for consultants.
Communication
You can't execute any plans if you can't communicate effectively. Good communication means active listening, sharing, and networking to bridge your client's problems to actionable solutions.
Active listening uses emotional intelligence or empathy to help clients discover their real problems. Letting clients talk exposes valid concerns, unconscious biases, and desired outcomes. Validating these observations with follow-up questions reduces or even prevents miscommunication.
"The companies that are going to win are the ones who are using data, not guessing."

Neil Hoyne, Google and Wharton Customer Analytics
Likewise, great consultants can share their insights from this data with conviction. Clients should see value in your observations, and have the confidence to move forward with proposals based on them. 
You also need to be open to exchange. Clients might want to tweak details or correct assumptions, and you need to know when to accommodate them or put them back on track.
Finally, networking provides consultants with valuable resources. Consultants may figure out what to do with their client's problems, but lack the assets to solve them. Reliable information and asset networks reduce guesswork and downtime. Plus, you get to build stronger connections that will help you grow your career!
Strategy and project management
Once you get your data, it is time to put plans into motion.
"[Successfully implementing and executing strategy involves] delivering what's planned or promised on time, on budget, at quality, and with minimum variability—even in the face of unexpected events and contingencies."

David Garvin, Harvard Business School professor
Consultants help teams develop or fix strategies to reach clearly-defined, achievable goals within a scope.  Besides assessing risks and variables, they also develop contingency plans, determine roles, and delegate tasks. When the team gets the ball rolling, consultants help them stick to the project plan, adjust implementation or goals, and monitor progress.
Consultants oversee the formation, execution, and aftermath of these campaigns without micromanaging. After all, consultants are not hired just to make plans or produce immediate results—they're signed on to create strategies that have lasting effects on how businesses plan or create campaigns.
Managing expectations is also part of project management. Before deploying a campaign, consultants ensure key stakeholders agree on certain expectations. They set the time frame, budget, quality, and outcomes to push the team to deliver the best results possible.
And when the going gets tough, consultants do not bail—they take ownership. Consultants use their resources and personal connections with their clients to find ways to solve emerging challenges.
SEO
SEO or search engine optimization is one of the top skills sought in content marketing. Businesses want their website to appear before the 1.9 million other websites online when customers type something on search engines. Since 75% of searchers stop at the first page of results, good SEO is a must.
Good SEO means making content visible, trustworthy, and relevant.  And so, consultants craft a strategy to improve their client's SEO rankings. That can range from giving detailed guidelines on how to pick which keyword phrases to target, to encouraging organic traffic by updating content, to promoting content through both paid and unpaid means. These strategies can also help sites rank for multiple terms and phrases without sacrificing their users' experience.
However, note that consultants only handle the high-level SEO strategy. The in-house team takes care of details like alt tags (alternate text descriptions), metadata, and keyword placement. Consultants make the blueprint, and teams follow it to create a link-worthy site full of quality, keyword-rich content.
How much is a content marketing consultant paid?
Annual incomes for content marketing consultants vary per country. Because of the specialized nature of content marketing consulting, there's often more data available about content marketing salaries and marketing consultancy fees. As a result, the following numbers are based on salaries submitted to talent recruitment sites for openings related to content marketing consultants alone.
United States
Glassdoor and ZipRecruiter have more results for content marketing consultants in the U.S. The former reports an annual average pay of $78,602, based on 333 salaries. The latter is more granular and offers pay estimates per state, as seen below:
Based on these averages, becoming a content marketing consultant can be a desirable next step for those in entry-level marketing jobs. In the U.S., an entry-level marketer makes an average of $20.51 per hour or $40,000 per year.
Canada
Based on 29 salaries submitted to Glassdoor, the average base pay for content marketing consultants in Canada is CA$64,240. There's only one salary submitted related to the position on Talent, and it's for an annual base pay of $120,000.  Compare these averages to that of marketing consultants, whose average pay across provinces are:
Ontario—$73,406

Alberta—$66,593

Saskatchewan—$65,075

British Columbia—$60,000

Quebec—$47,375
The range for content marketing consultants is comparable to marketing consultants. However, you have to consider there's more pay data submitted for the latter. It's possible that content marketing consultants receive direct offers from clients instead of through job portals, which accounts for the disparity in data.
Entry-level marketing jobs in Canada are also compensated fairly. Beginning marketers earn around CA$24 per hour and CA$46,800 per year.
United Kingdom
Similar to Canada, the U.K. only has a few stats for this specialized career. According to 194 salaries, the average pay of content marketing consultants is £41,142. That's quite the difference from digital marketing consultants, who earn an average of £35,926 across 886 openings.
Where can I get practical education and experience?
Feeling overwhelmed? Don't worry, you're not alone.
Consulting is a hard career to start. When you're starting out, you might feel like you need all the answers to your client's problems. But that's not the case, as Tuch School of Business Executive Director Stephen Pidgeon writes:
"The answer is that consultants don't just arrive and dispense answers, like the Wizard of Oz. Often they are facilitators of a process that helps uncover a solution, a lot more like a detective. The process helps steer you toward clues to discover how a business can be improved."
Getting your first client as a consultant means understanding how consultancy works and how to land consulting contracts. You need to learn how to network and establish yourself as an expert worth bringing on as a consultant.
But what if you don't have the expertise and track record you need to attract consulting clients? An Acadium apprenticeship can help. Here's how it works:
Thousands of professionals signed up for Acadium's apprenticeships to help them transition to a new career.
Signing up for an apprenticeship will match you with experienced mentors in the field you're interested in. You'll work with your mentors for 10 hours every week for three months to learn the ins and outs of an effective content strategy and running a business. You'll improve your portfolio and resume with trackable outcomes and, more importantly, cultivate a network of mentors and peers that can lead you to your first consultancy gig.
Apprenticeships equip you with the experience, confidence, and links to start your consultancy business. Take the first step, and you'll soon have clients asking you for your expert help.
Five years in journalism, two in proofreading, and eight in freelance ghostwriting. Creating content that's entertaining, informative, and actionable shapes my writing. When not scrutinizing my copy, I'm likely watching hockey.
Top Marketing Webinars for Digital Marketers in 2023

By attending these webinars, you will have the opportunity to learn from industry leaders, gain insider knowledge, and stay ahead of the competition.

9 Types of Digital Marketing to Choose From in 2023

Digital marketing is a dynamic field that offers diverse career opportunities. From search engine optimization to social media marketing, there are many specializations to explore. Whether you're just starting out or looking to switch careers, this guide will help you find your ideal digital marketing niche.

Subscribe to our newsletter for digital marketing resources
Become a better marketer with our digital marketing resources and tips shared weekly in your inbox.

Build your marketing career for free or find marketing talent on any budget — fully remote.